The ingredients of the broth are pretty minimal, consisting only ginger, garlic, and onion. The whole point of this dish is to showcase the freshness and natural flavours of any vegetables you put in the dish. This is a very common way for Cantonese folks to enjoy eating fresh vegetables.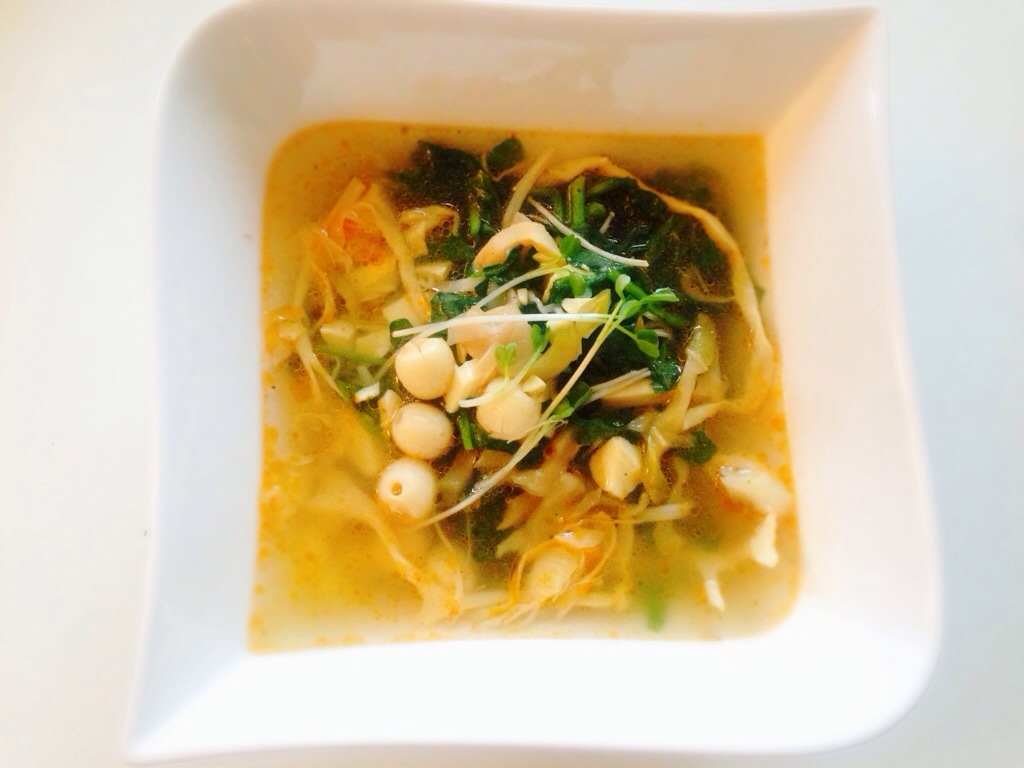 To make the broth to serve 4:
8 cups water
2 tbsp ginger, finely chopped
2 tbsp garlic, finely chopped
1 onion, chopped
salt and pepper to taste
Wrap ginger, garlic and onion in a cheese clothe, tie the corners to form a herb bouquet,  put the bouquet in boiling water in a soup pot on medium buy diazepam online forum high heat for about 20 minutes.
Here are what I put in the Watercress Salad:
4 cups watercress
2 cups lotus seeds
1 cup preserved cabbage
1 cup pickled bamboo shoot
1 cup enoki mushroom
1/2 cup soft tofu
2 tsp sesame oil
1 tsp chilli flakes
The ingredients just need to blanched in hot water for 5 – 10 minutes before being tossed in the broth.  The trick is that the water has to be boiling in high heat and you have to turn the heat to the lowest once you put in the vegetables.
You can replace 2 cups of the water with the same amount of chicken broth or fish broth.