Singletree Winery was received as an established vineyard first in Fraser Valley, where the Etsell family had proudly been producing fresh, aromatic, and juicy white wines.  Since the family's purchase on the Naramata Bench in 2018,  the winery has added luscious Okanagan reds to the Singletree label.
I was honoured to be invited to a wine tasting at Singletree Naramata's beautiful new wine tasting room. The winery's assistant winemaker Katrina gave me a warm welcome, and she was eager to show me this unique lineup of wines produced in both Okanagan Valley and Fraser Valley.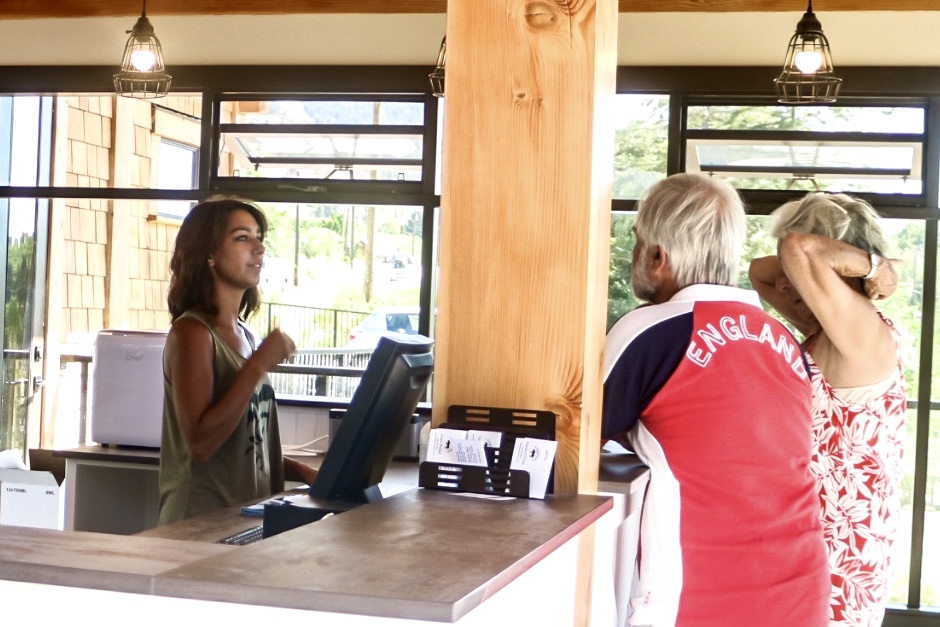 Their portfolio features Siggy(Siegerrebe), Sauvignon Blanc, Pinot Gris, Chardonnay, Grüner Veltliner, Late Harvest Kerner, Pinot Noir Rosé, Wild Ferment Siegerrebe, and a white blend called Homestead, Pinot Noir, Harness, a Bordeaux-style red blend, two Frizzante wines, Victory and Family Reserve Rosé, and a traditional-method sparkling wine called Merryfield.
I tried 6 of them –  a crisp, refreshing Sauvignon Blanc, a nicely balanced Chardonnay, thanks to a blend of barrel and stainless fermentation, a very unique Siggy, an aromatic Rosé, a smooth & flavourful Pinot Noir, and a luscious Bordeaux blend called Harness. Finding all the wines delicious and brilliant in their own way, I find Siggy 2019 super interesting, as Siegerrebe has such an interesting and unique flavour, which is not common in BC wines! The Harness seems to have captured the essence of Bordeaux blend, rich, smooth, and elegant, a lot of dark fruit on the nose and the palate with hints of spices, and great for a cellar collection.
This visit also made me realize there are such beautifully crafted wines from the Fraser Valley, and I need to go visit Singletree and other wineries later in the summer!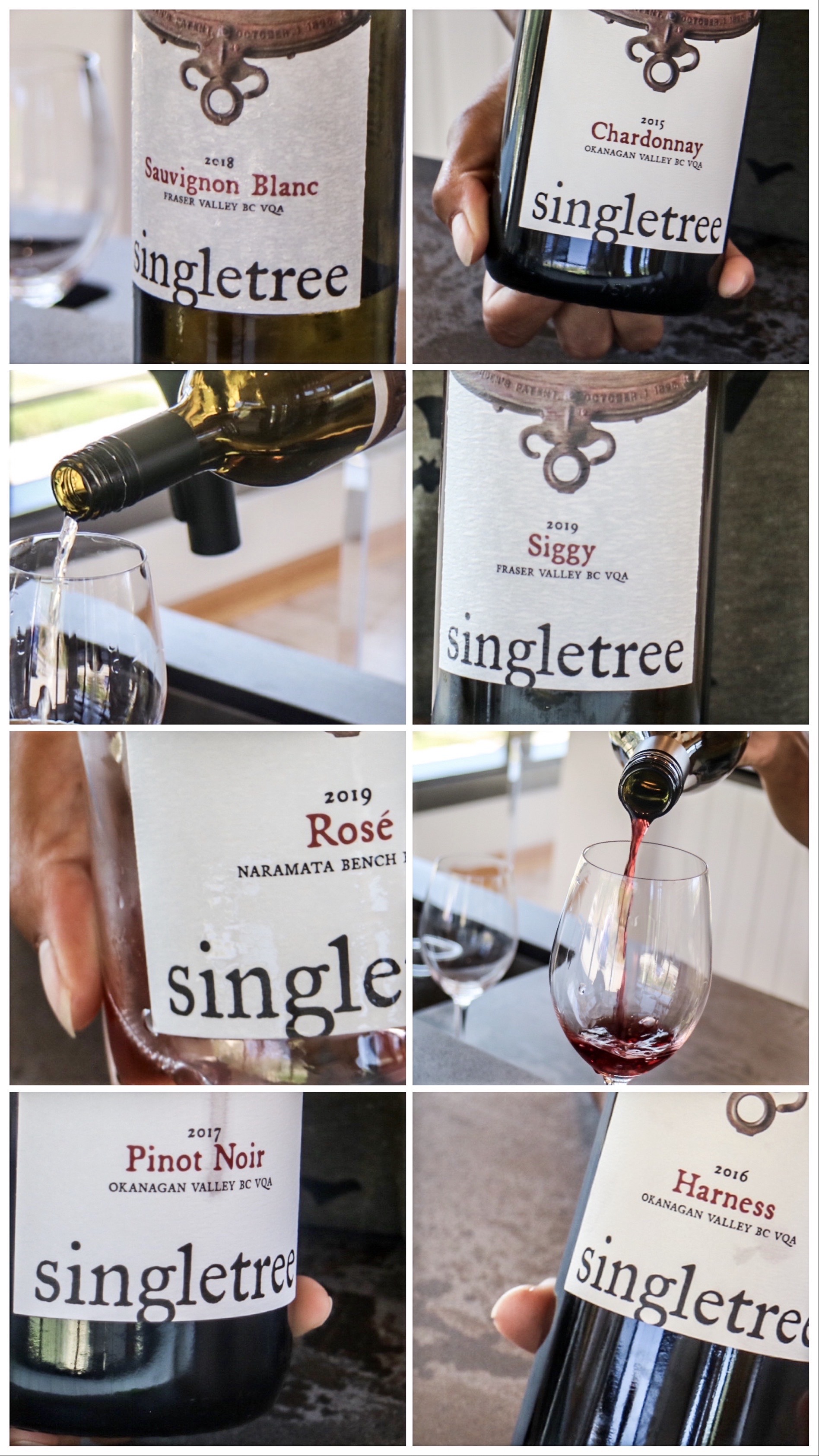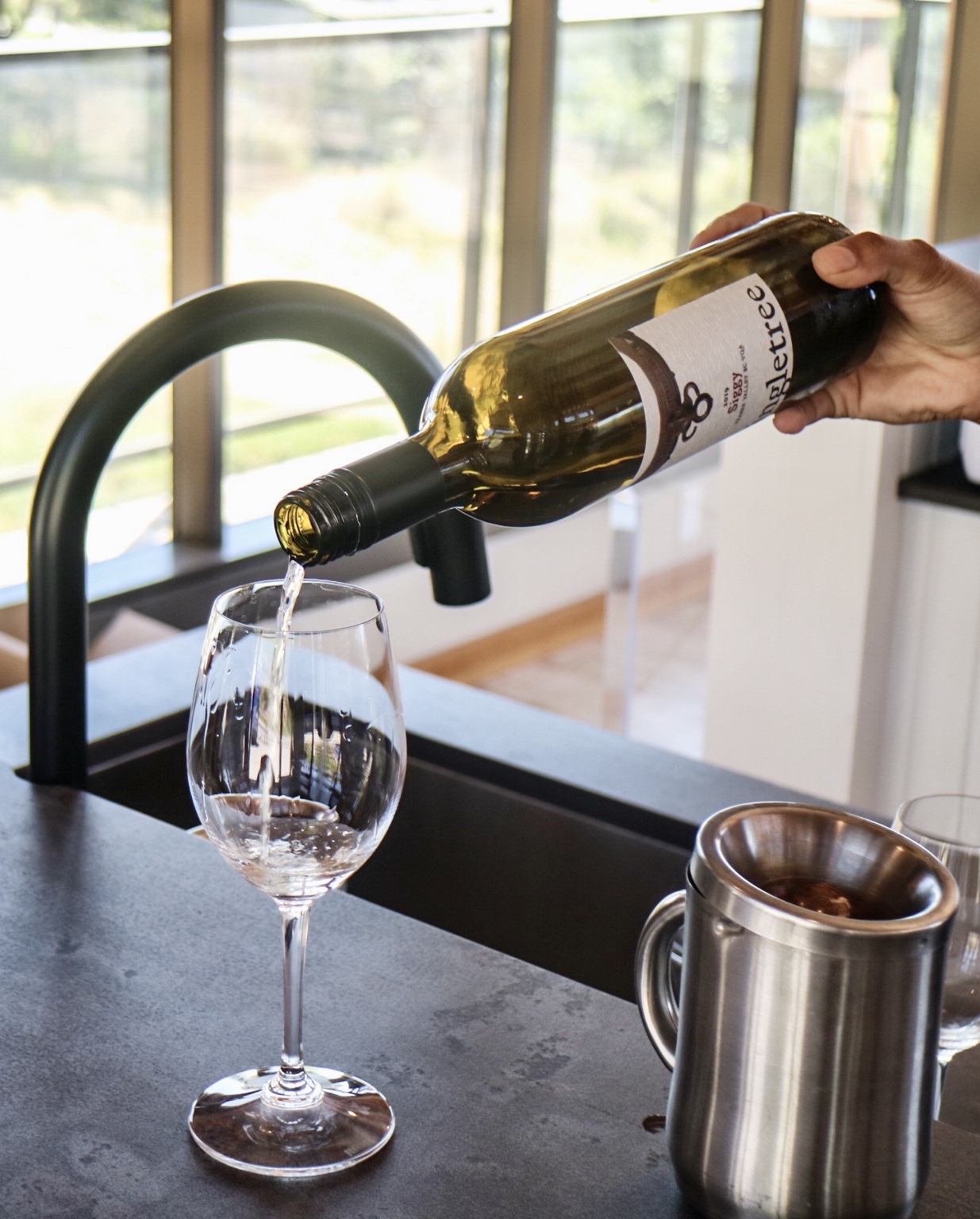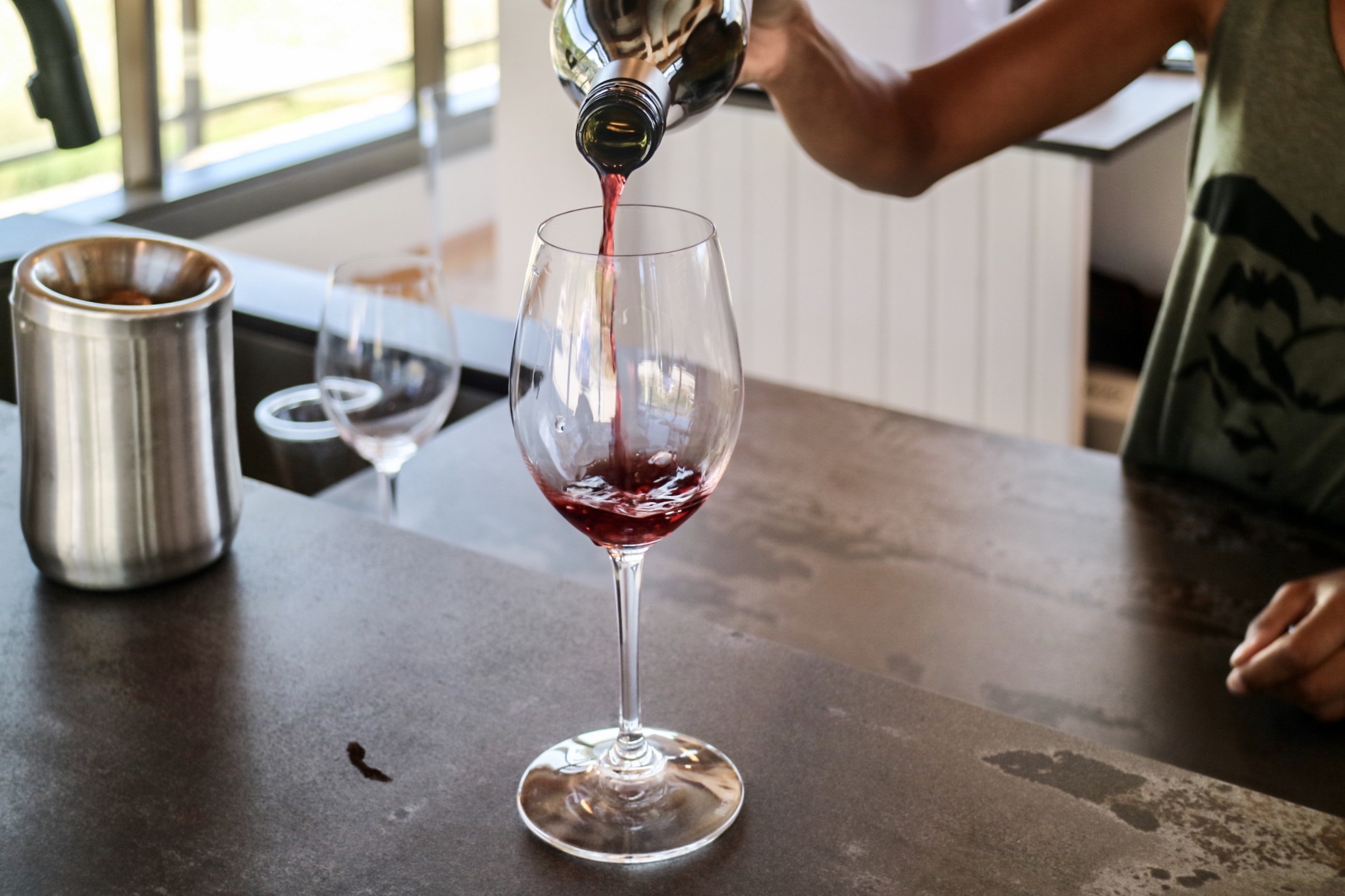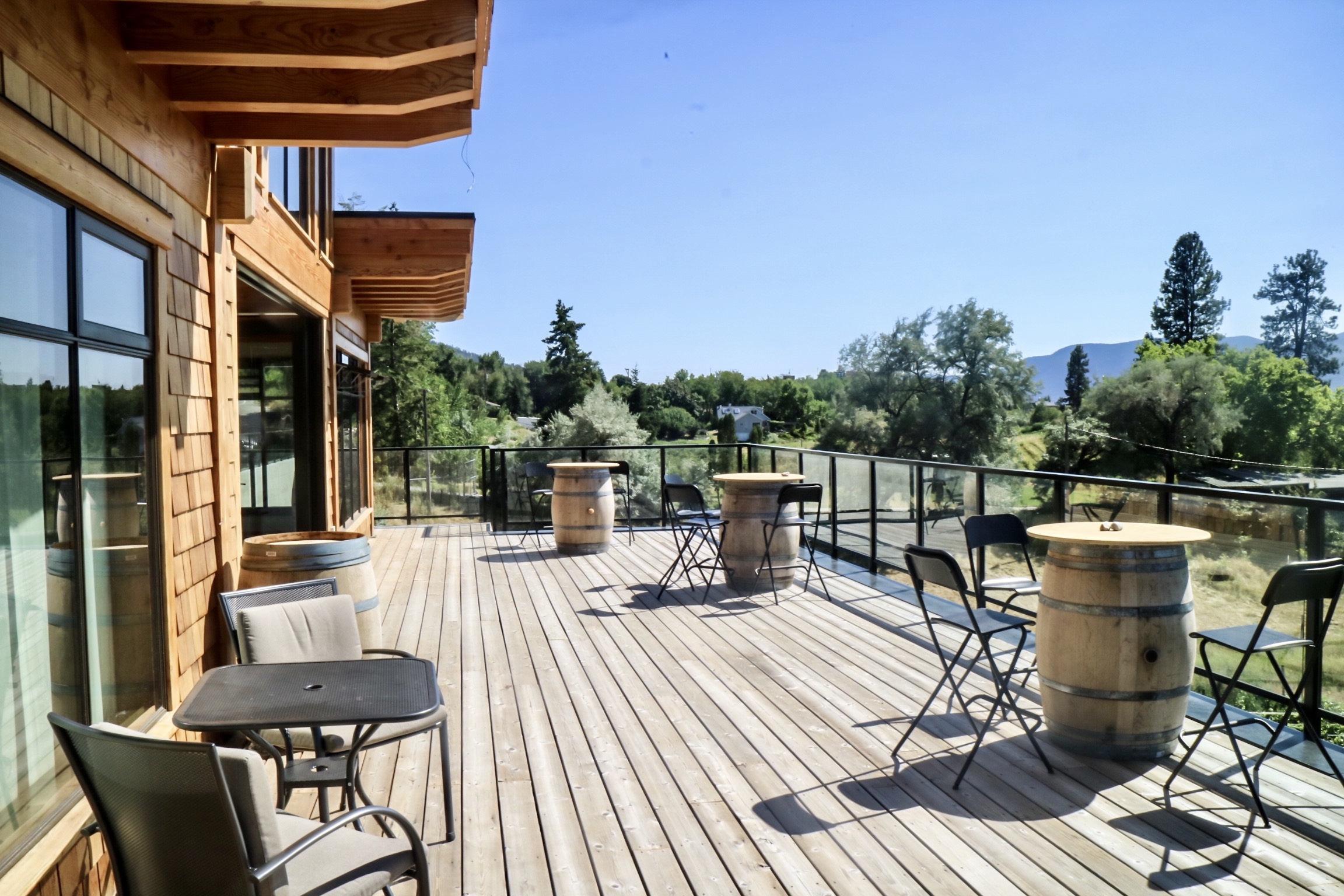 The winery tasting room has an awesome patio with a spectacular Naramata Bench view of the valley, the lake, and the vineyards. There is also a horse stable in the backdrop, with gorgeous horses walking around, a cool reflection of the Singletree Winery logo, which has a horse in it as well.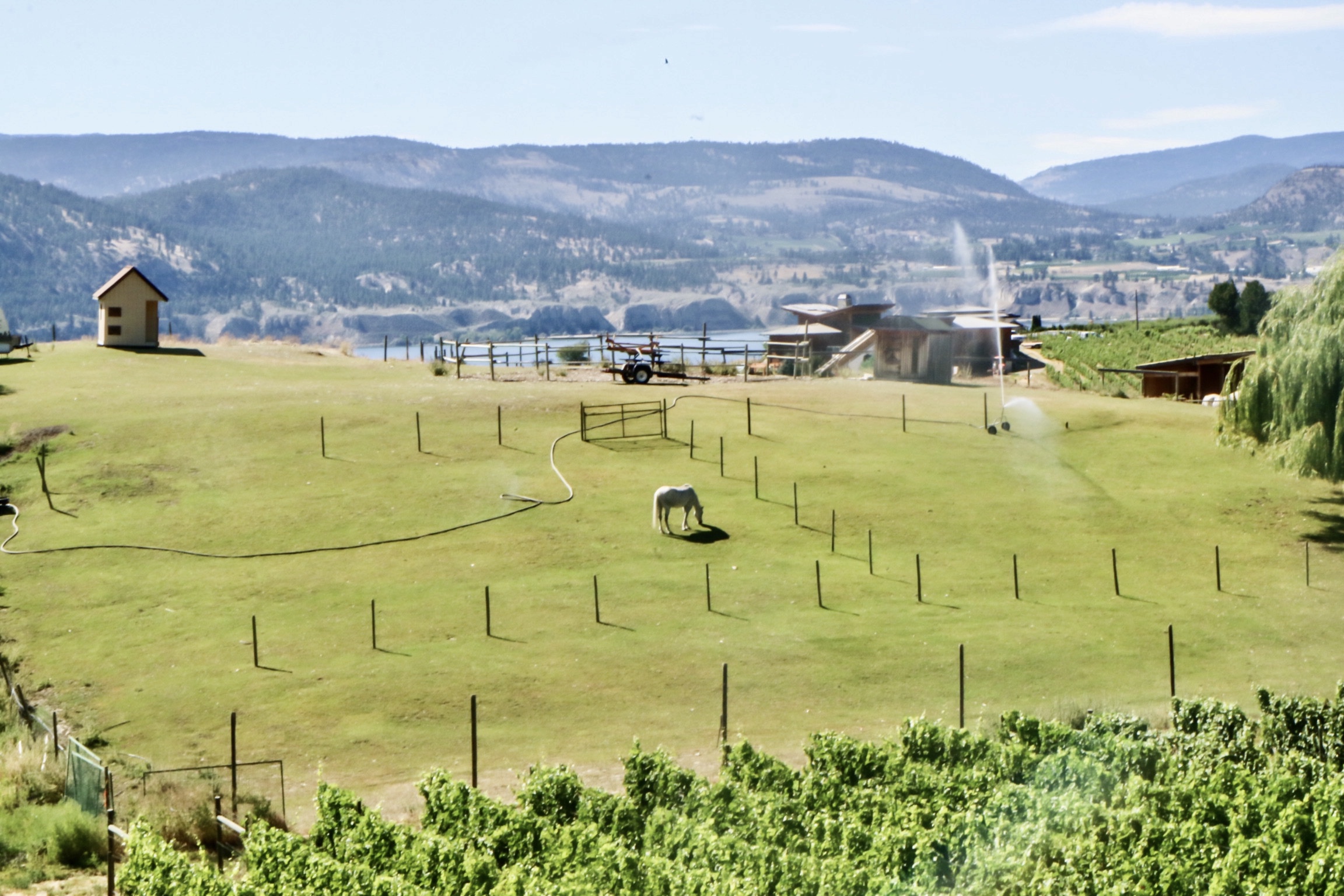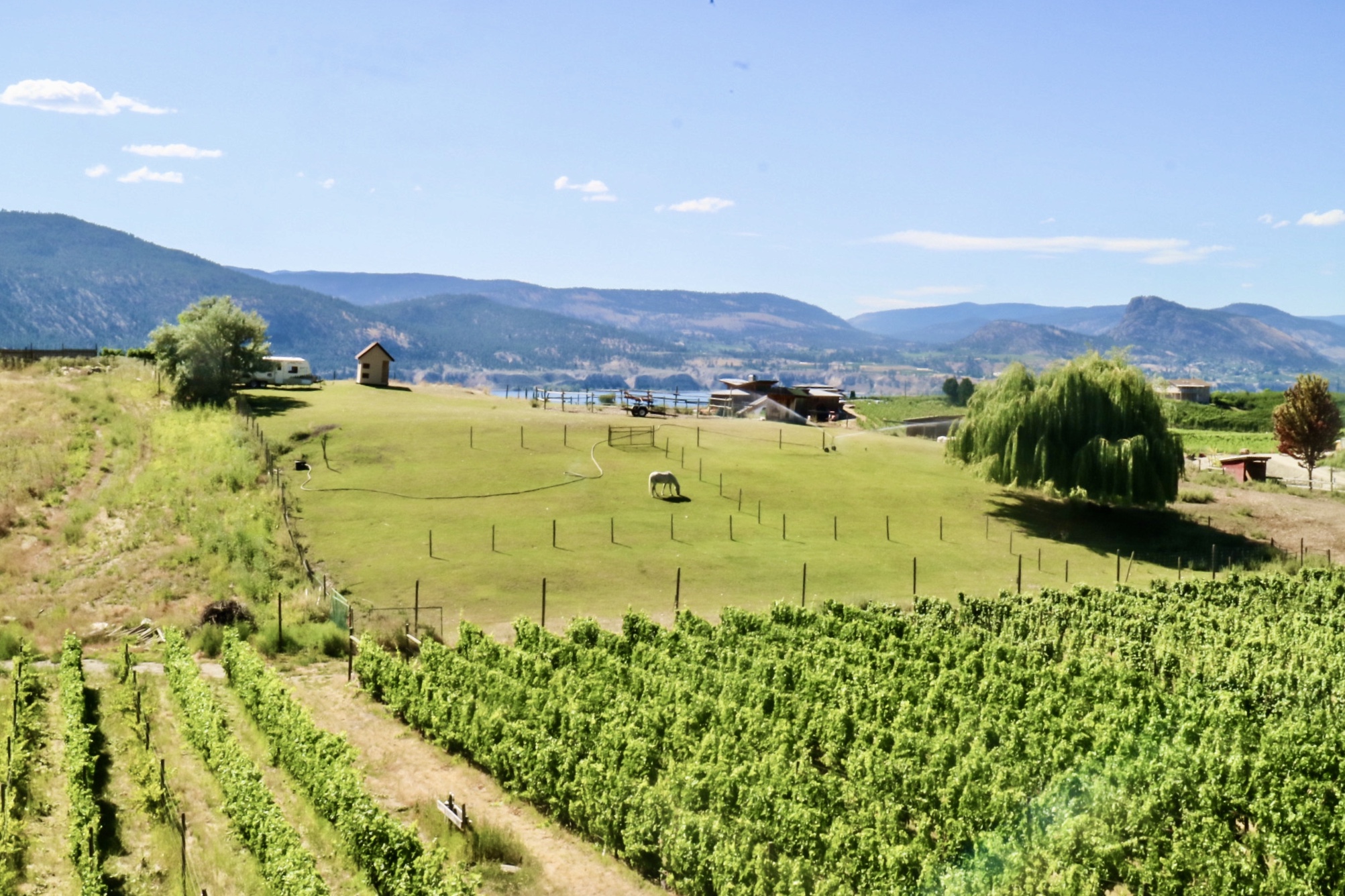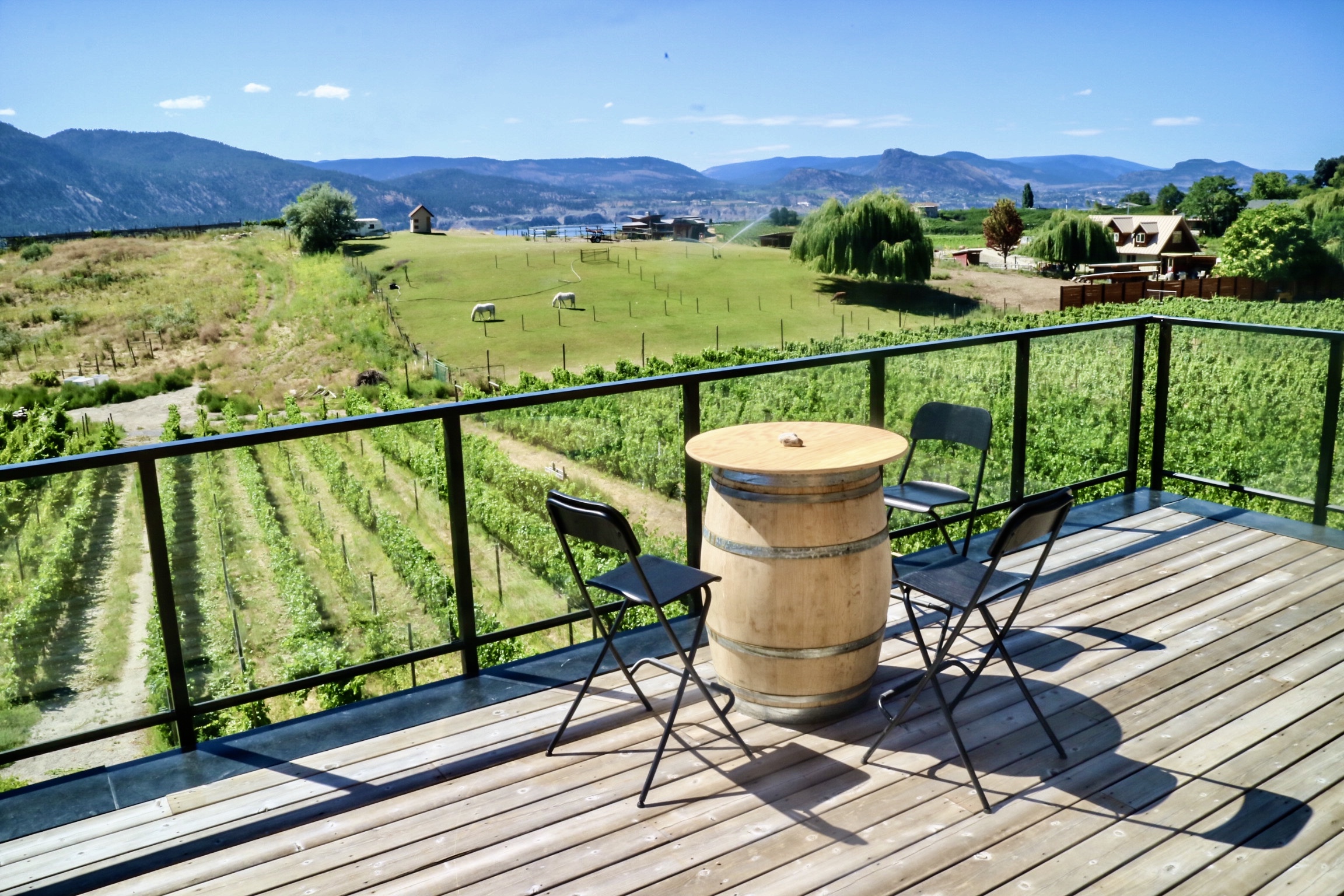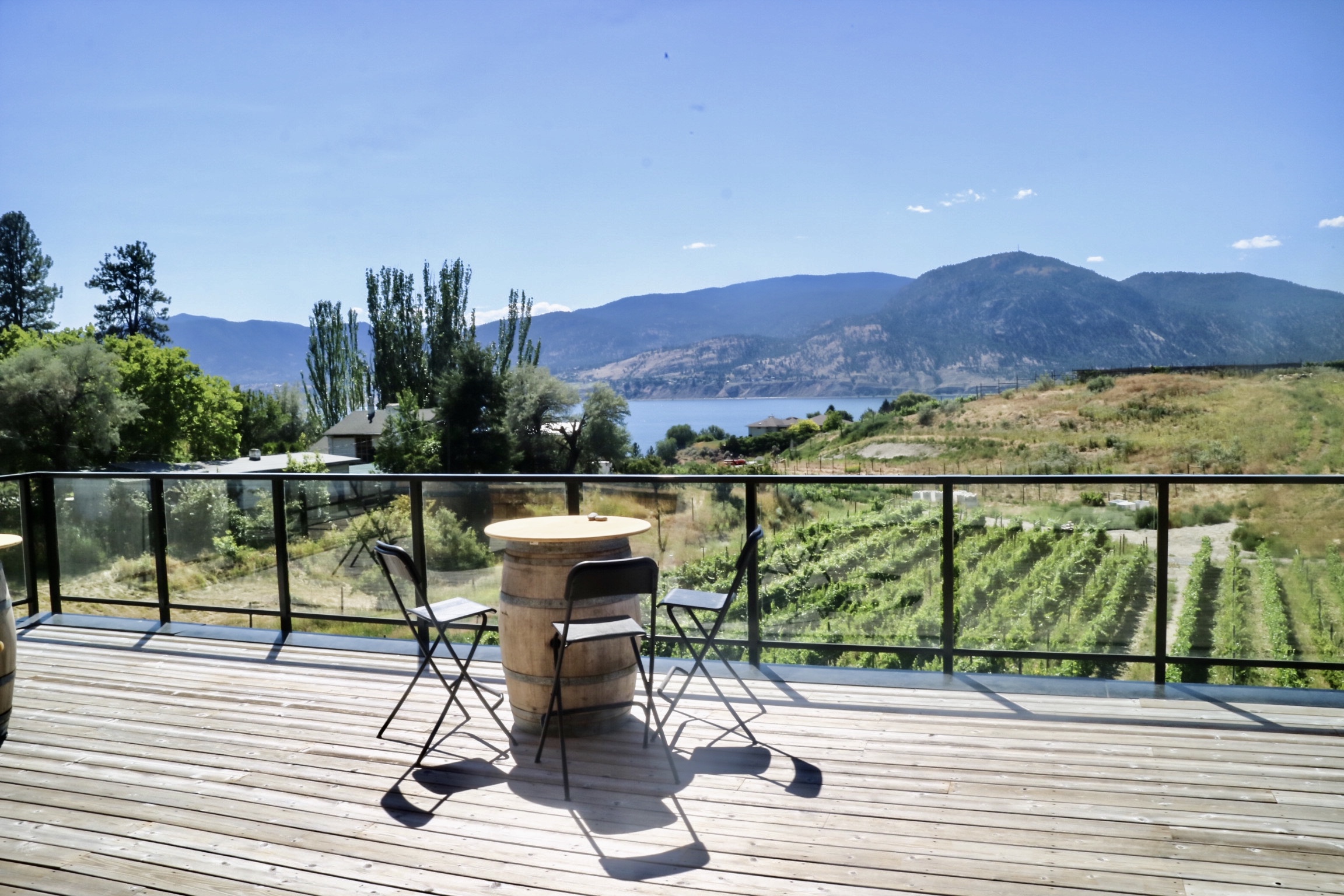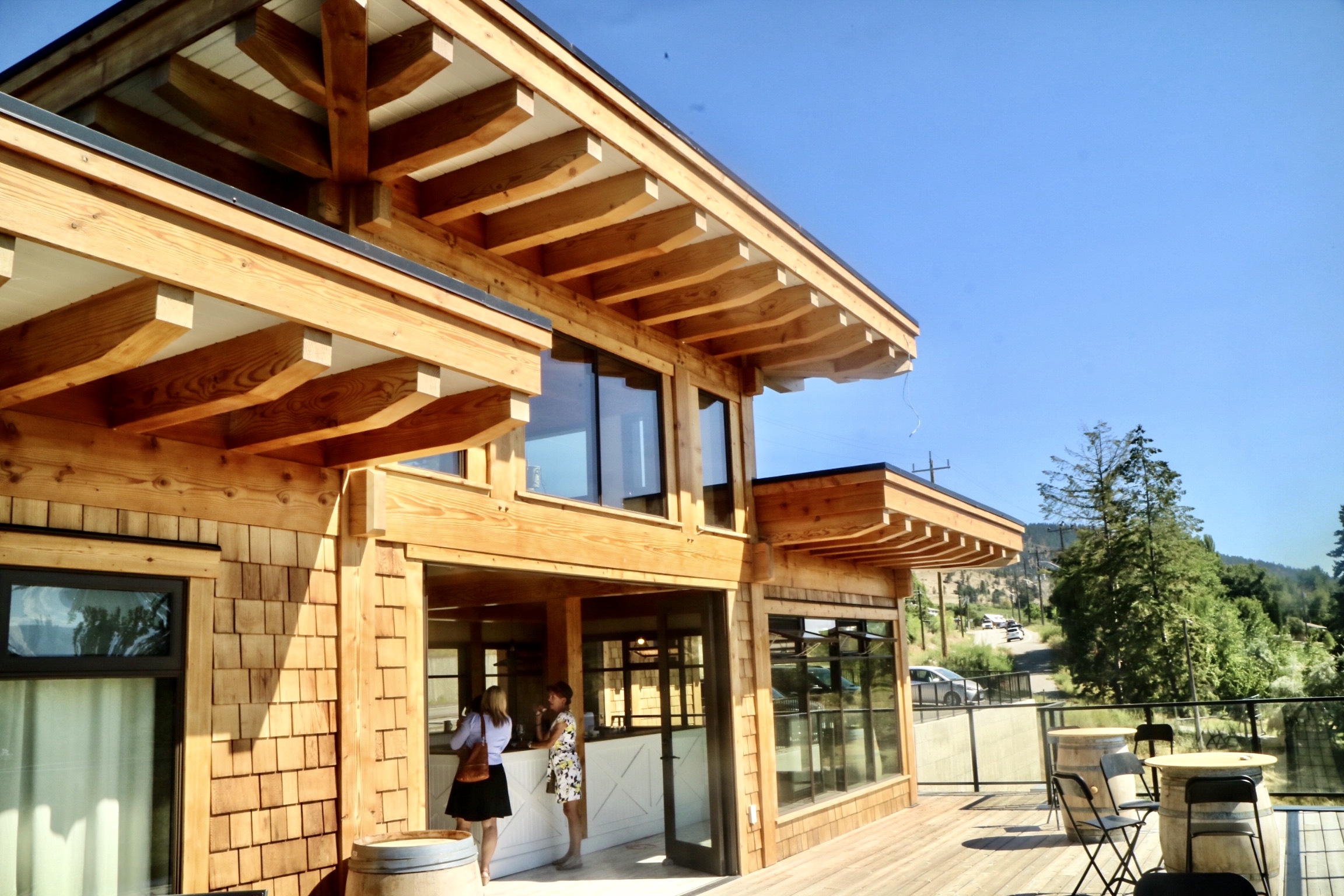 Final thought
Singletree Winery's tasting room with an amazing outdoor patio is one of the must-visits on Naramata Bench. It is one of the few wineries where you can taste delicious wines produced on unique terroirs from both Okanagan Valley and Fraser Valley.  The winemaker's incredible hospitality and great knowledge will help you pick up wines for any occasion.
Singletree Winery Naramata
1435 Naramata Rd,
Penticton, British Columbia
V2A 8X2
Wednesday – Sunday, 11:00 am – 5:00 pm or by appt.
Walk-ins welcome during business hours