This year Vancouver International Wine Festival (VIWF) came back after a whole year of absence in 2021. Despite the fact that international traveling was still very limited, VIWF 2023 hosted 101 wineries from 41 countries around the world. The festival also presented 27 events such as wine tasting, wine-pairing dinners, and fun wine mixers. I was fortunate to be invited back as a media guest and report the delicious finds in the 3 events I attended: The Icons of South America hosted by Arboleda Winery & Alouette Bistro, International FestivalTasting, and Spring Fling Brunch.
I always tell my wine-loving friends that, if they are only attending ONE event at VIWF, make it the International Festival Tasting. The main tasting room at the Vancouver Convention Centre is the heart of the festival, where all participating wineries gathered to pour the 750 wines during the 4 sessions of the International Festival Tasting (Thursday evening, Friday evening, Saturday matinee, and Saturday evening ). This year I was invited to the Thursday evening session and decided to focus on finding great red wines.
With the travel restrictions, Canadian and American wines shine through quite a bit, and also a couple of South American reds made it to the top of the list. Here are the 5 wines I picked:
2019 Bodega Garzon Tannat Reserva
Price range: $25 – $29.
This is the first time I tasted wines from Uruguay. And the history and stories are super fascinating, Bodega Garzon's focus on innovation and sustainability results in this beautiful red wine. With a deep ruby colour, a lot of red and black fruits such as plums and raspberries and a bit of black pepper on the notice. It has a great personality on the palete, thanks to its ripe tannins and its minerality.
2017 Mission Hill Compendium
Price range: $80 – $90
As one of the most popular from Mission Hill's top tier wines, this red blend of cabernet sauvignon/merlot/cabernet franc of 2017 is a great example of where a cabernet dominant blend. Even at 14.6 percent alcohol, there is a sense of balance. With cassis and black cherry mixed with licorice and dense, sweet, elegant tannins with complexity. This will make a great addition to your collection age effortlessly through 2025 and beyond.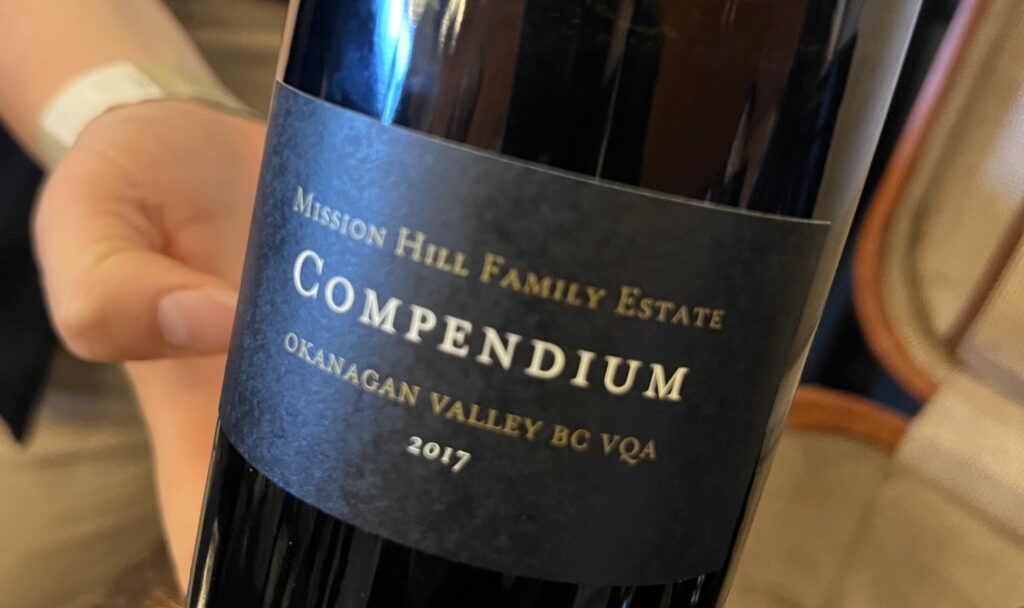 2019 Stags' Leap The Investor
Price range: $70 – $75
This is a great Napa red blend! Full-bodied, but not heavy at all.
Warm, rich, and inviting, with exuberant notes of dark fruits, fresh thyme, and a touch of vanilla on the nose. Very rich but silky mouthfeel and plenty of tannins to back it up. This is a great wine for collecting and will continue to develop layers of taste.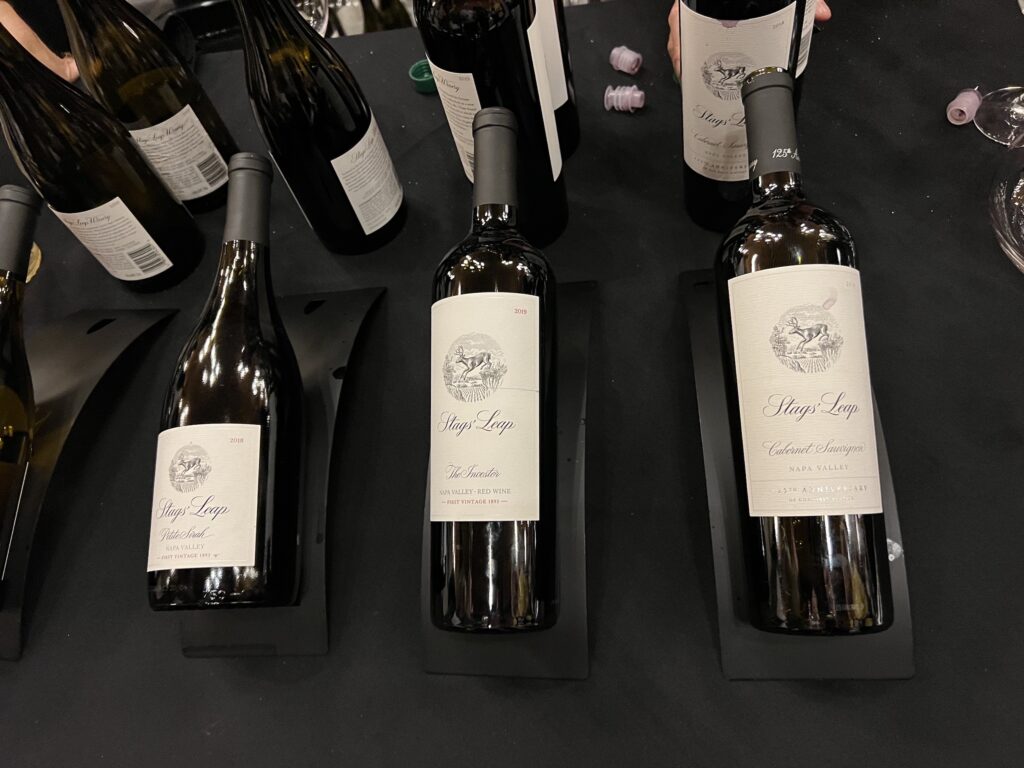 2018 McWatters Collection Meritage
Price range: $40 – $45
From the Time Winery family, this is an elegant and beautifully balanced BC red blend of Merlot, Cabernet Sauvignon, Cabernet Franc, and Malbec. Dry, full-bodied with ripe red berry, dark cherry, cassis, and a touch of black pepper spice. Soft acidity and velvety tannins. It's ready to drink now but could easily hold for another 5 years!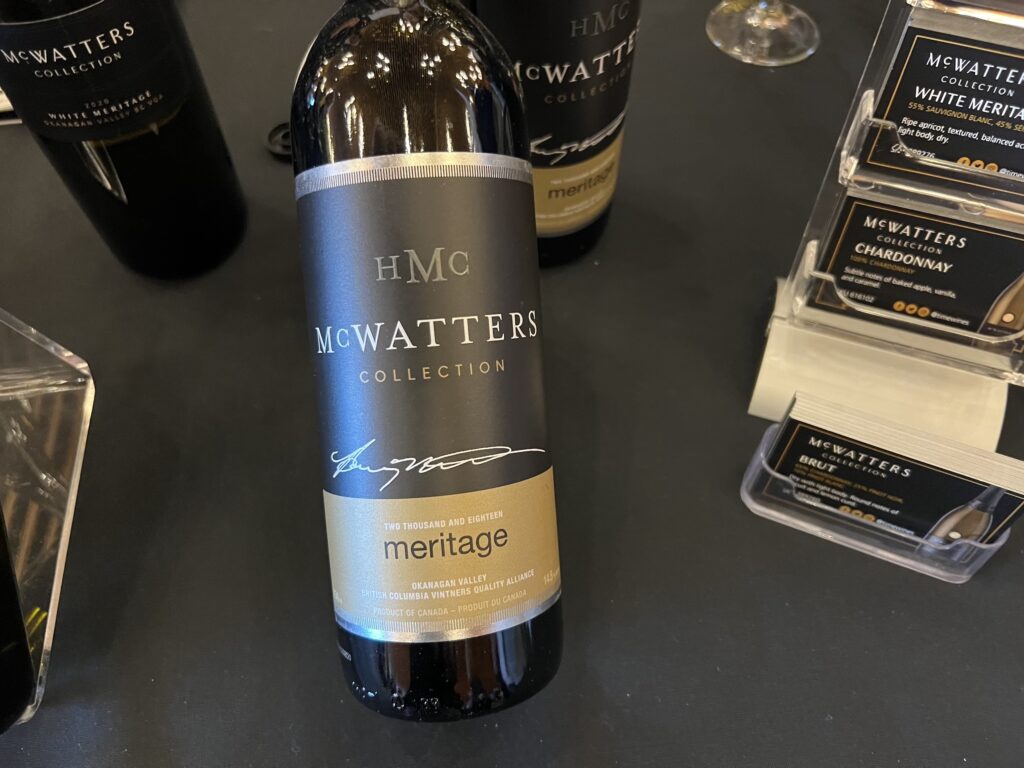 2018 Arboleda Carmenere
Price range: $25 – $29
Arboleda wines were born in 1999 as part of the shared dream that inspired Robert Mondavi and Eduardo Chadwick to realize the potential of Chile as a world-class producer of fine wines. The Carmenere is a great example of a fine and silky Chilean wine with class. Its classic black fruits and balsamic notes come from exceptional fruits of high concentration from Las Vertientes Vineyard, where they undergo a long, slow ripening process.