I was fortunate to have a first taste of some yummy rice cakes and sweet treats before Nam Dae Moon opened the doors in Richmond on the weekend.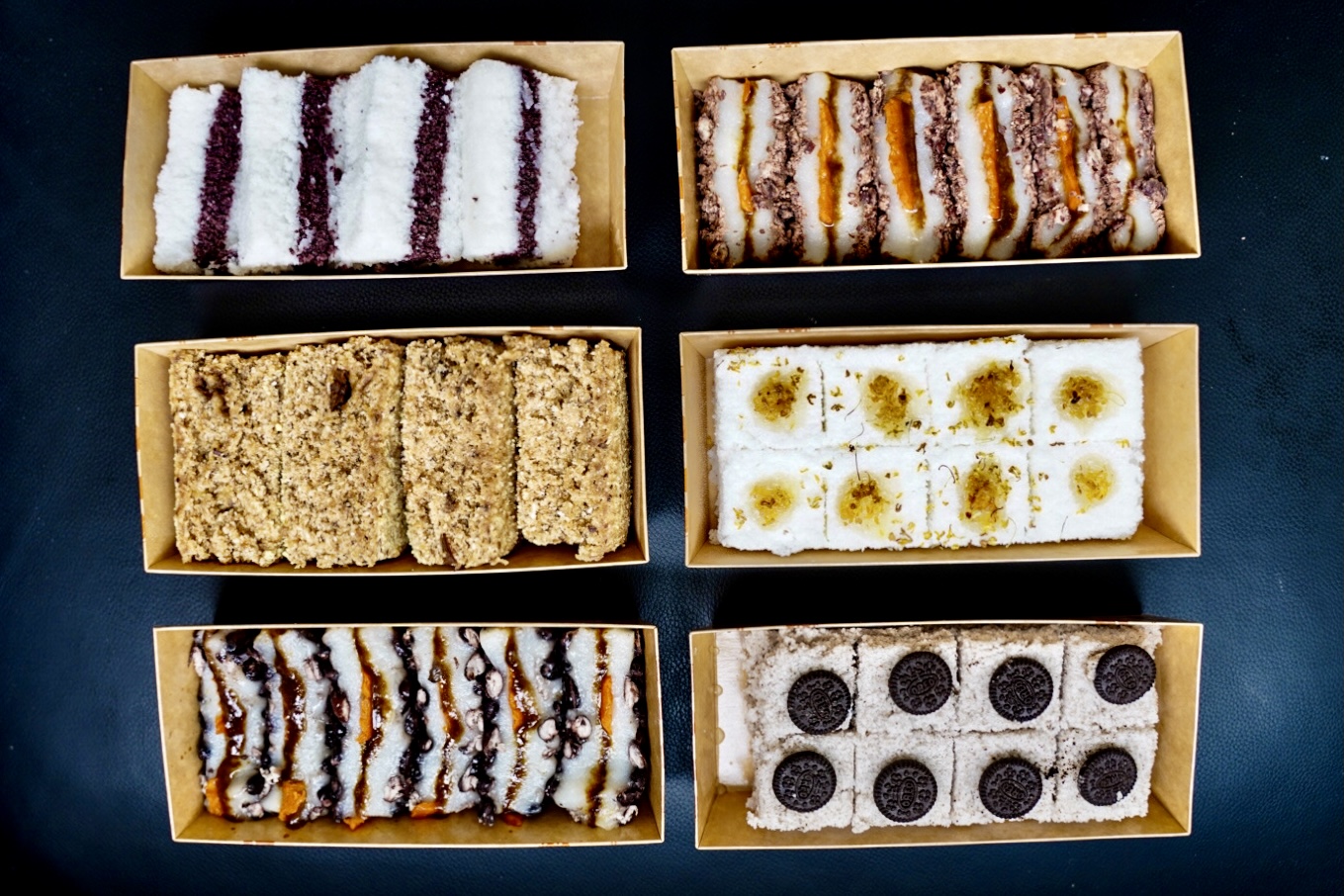 The name of the rice cake shop suggests it's Korean, but some of the varieties look a bit Northern Chinese style.  I talked to co-owner George Xu and he told me the store was founded in China by an ethnic Korean-Chinese lady. Oh yes there are many ethnic Korean Chinese that live in China, especially in the Dong Bei (Northeastern China) provinces. From the first store in Harbin, to the its flagship shop in Shanghai, the brand has opened more than 300 stores in China and it's expanding to North America. This is the 4th store in Canada after the 3 shops in Toronto and the first in Western Canada.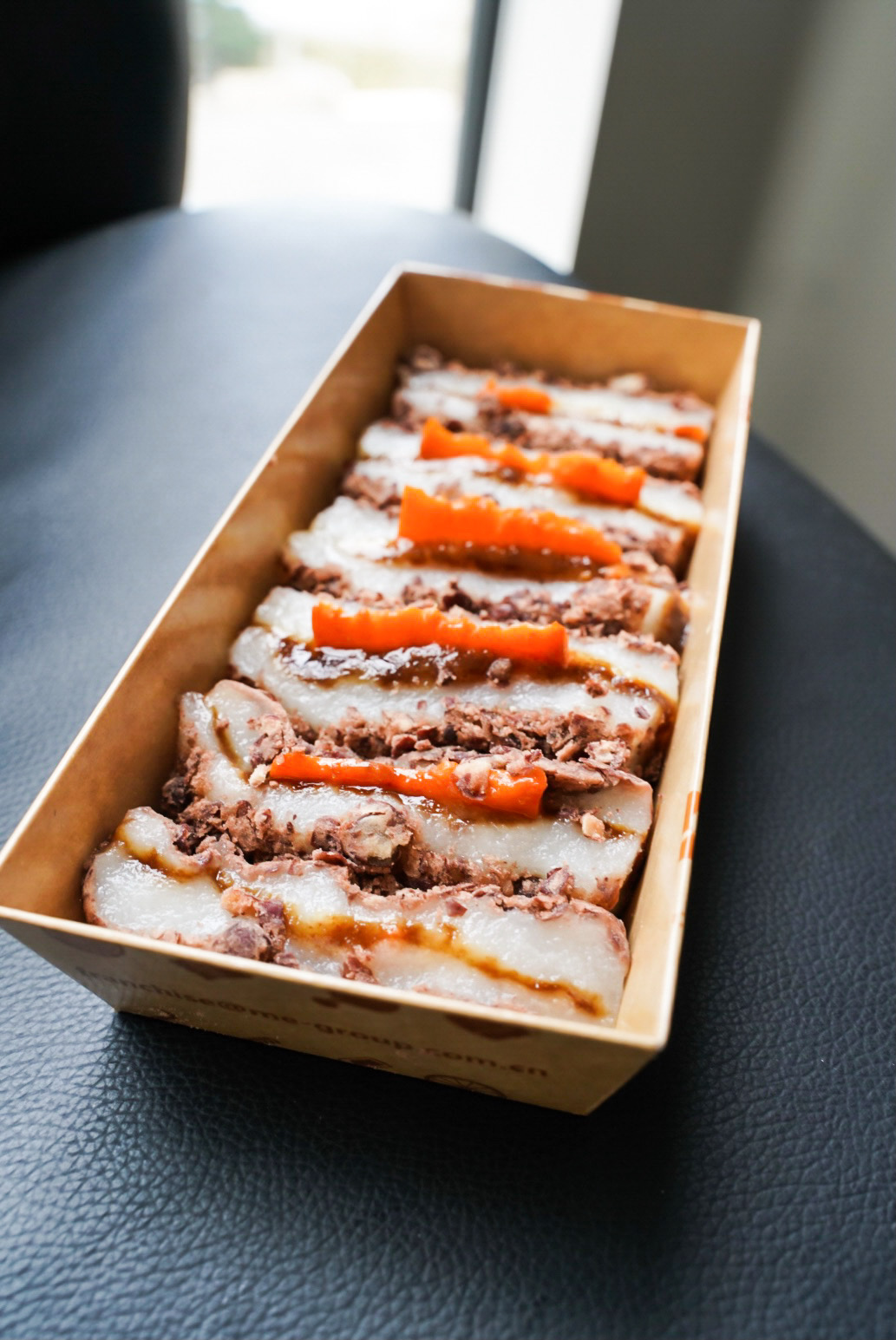 Having tasted a few varieties, I have to say the traditional Red Bean Glutinous Rice Cake is my favourite, with the perfect flavour and chewy texture. But the other flavours are quite interesting, such as the the aromatic Sesame Glutinous Rice Cake with dark nutty sesame glory, as well the more exotic Osmanthus Rice Cake with subtle but refreshing floral sweetness on the nose and the palate.  They like to play with popular dessert flavours as well, the Oreo Chocolate Lave Rice Cake seems like a fun one to fill in the category.
George told that, since everything is hand-made and the store can only produce a limited quantity every day for the best quality consistency.
The also serve Daifuku, a handfull of hand made mochi desserts with fresh fruit and sweet ingredients. My favourite is, oddly, the Durian Mochi, as the creamy and rich flavour of durian comes through without the infamous aroma that durian is known for.  The Salted Oreo Cream with Ferrero Roche Mochi is exactly how it is named – which rewards you a whole Ferrero Roche when you chew through that glutinous exterior.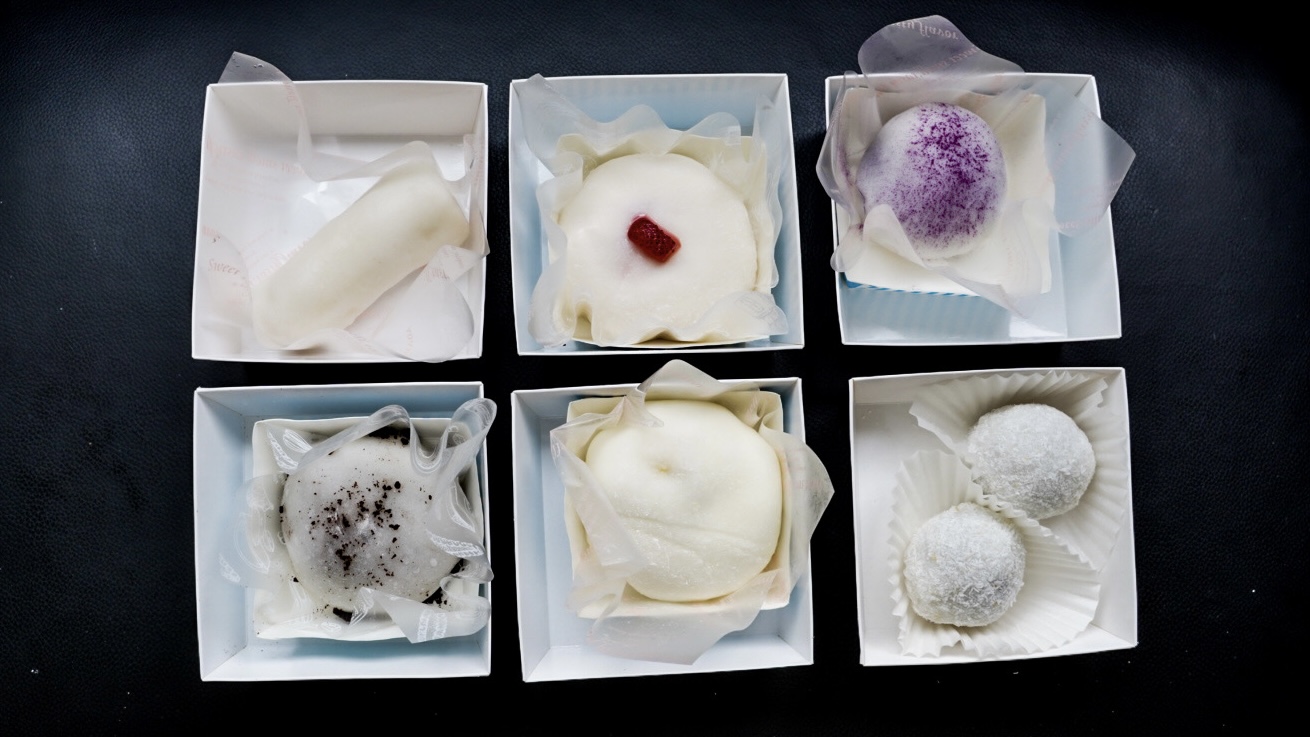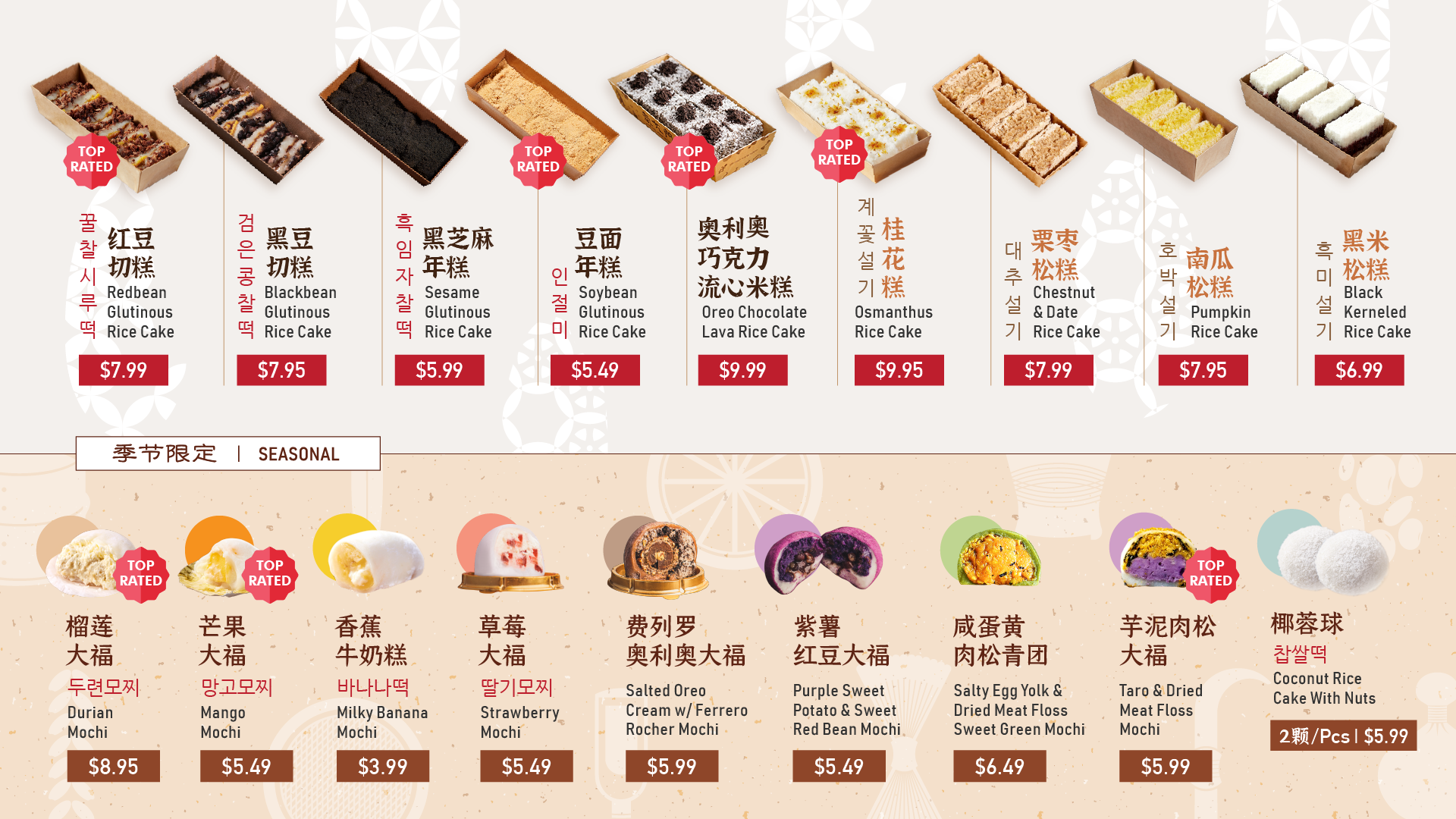 $$
rating: 3.5/5
Nam Dae Moon
2132 – 3779 Sexsmith Rd,  Richmond, BC