I was among the lucky chosen foodies to participate the #MartiniWithFriends event by Martini Vermouth, a name known by pretty much every single cocktail lovers.
If anyone who enjoys a martini, a negroni or a Manhattan, vermouth definitely plays an important role in those classic cocktails.  The fortified wine by Martini is distilled with herbs and botanicals, exhibiting a distinct taste and often found in classic cocktails.
But for this food-cocktail pairing,  Martini is showcasing one of the most classic and easiest way to enjoy vermouth just with soda or tonic and an orange slice. Another interesting thing  is that Vermouth is also a great low ABV choice, making vermouth based drinks a nice way to enjoy moments with friends.
For my tasting experience,  Martini Vermouth delivered pre-made cocktails along with a delicious dinner for 2 prepared by one of the most popular Italian restaurants in Vancouver, Di Beppe.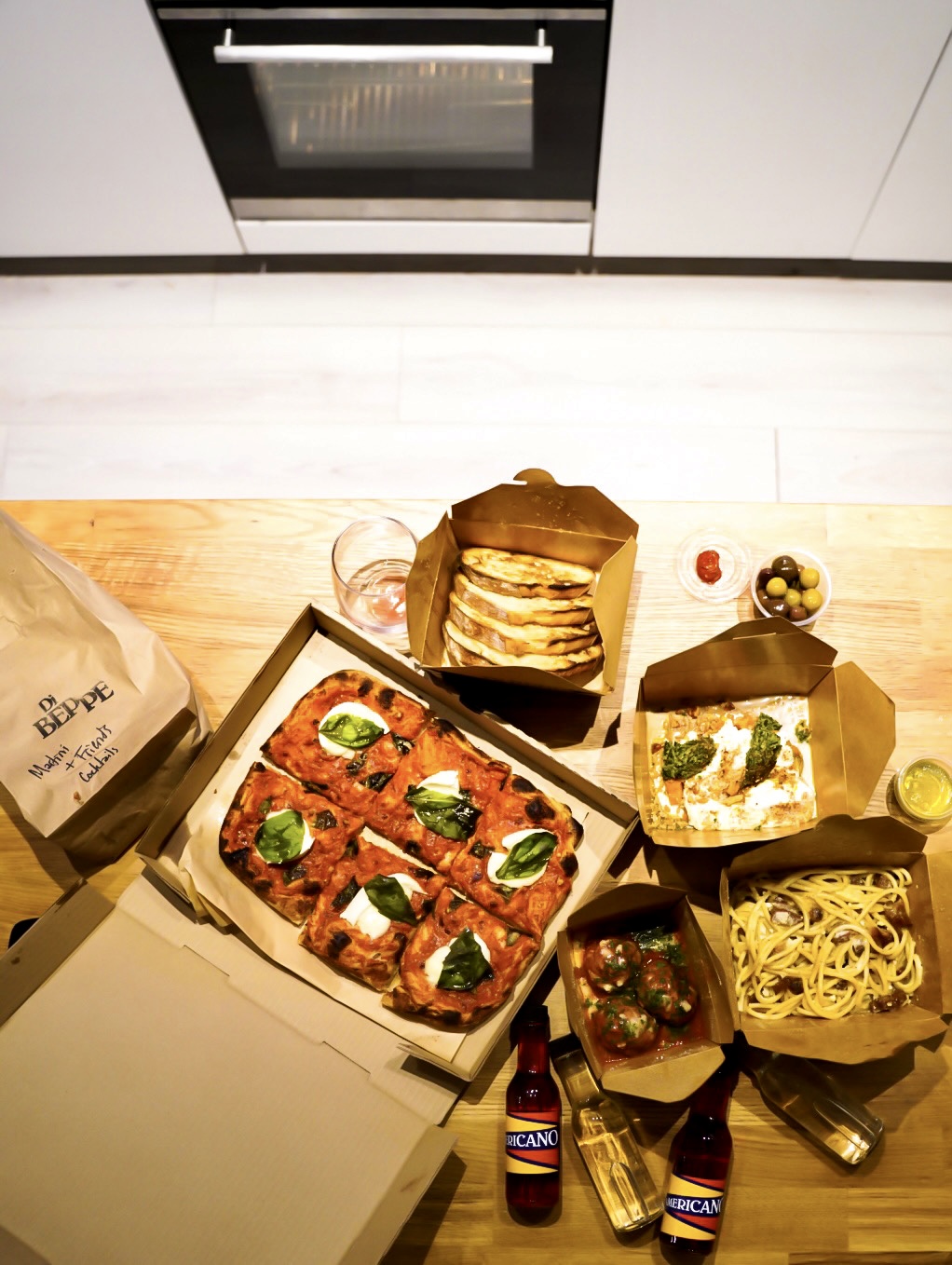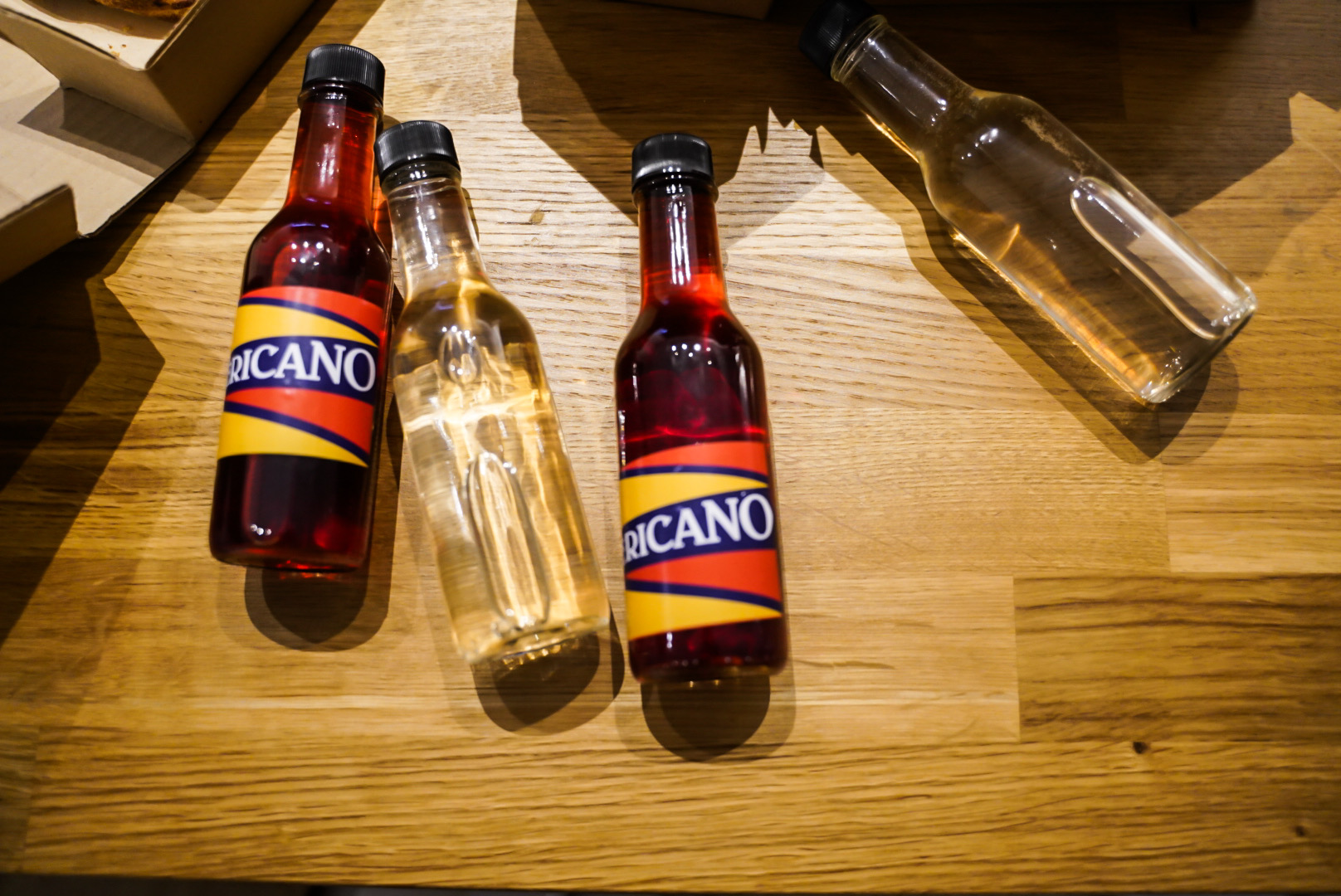 Here are the 2 types of cocktails that I received
Martini Bianco Vermouth & Tonic
Americano, mixed with Martini Rosso and Martini Bitter.
If you have followed me on instagram, you know how much I love gin and Martini Bianco is one of my favourites to mix gin cocktails.  It has a very pleasant hint of sweetness that balance the strong alcohol taste in hard liquor.  The Vermouth & Tonic is just the perfect drink sip on, and can be paired with any type of food. And also as a digestive, the drink is great for Italian food that I'm having this evening.
And here is what I received from Di Beppe
House-made Sour Bread with Extra Virgin Olive Oil
Marinated Olives
Burrata, prepared with whipped lemon ricotta, roasted winter squash, farro, plum syrup, kale & walnut pesto, and candied walnuts.
Meatballs, made with pork, veal, pecorino, parmesan, breadcrumbs, and house seasoning, and raised in red wine and tomato sauce
Spaghetti Carbonara, featuring guanciale, pecorino, egg yolk, and black pepper
Margherita with Mozzarella di Bufala, topped with tomato sauce, basil, grana padano, and mozzarella di bufala.
Tiramisu
The Italian feast was delicious. The meatballs were moist and flavourful. The high quality of the ingredients, especially of the cheeses,  and the unique preparations were the keys to elevate the Carbonara and the Margherita to a much more refined level.
And the Tiramisu and the Americano together made a perfect sweet of the dinner.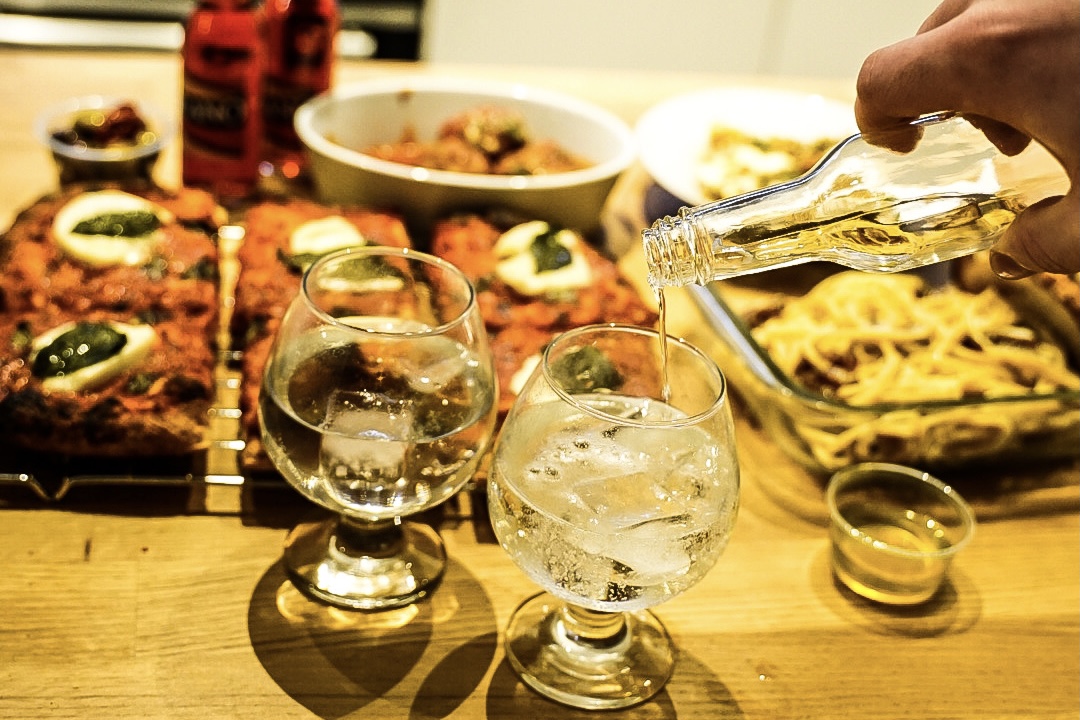 From top left clock-wise: Di Beppe take-out, Burrata, Tiramisu, Meatballs, Carbonara, Sourdough,  Martini Bianco Vermouth & Tonic, Martini cocktails, and Margherita.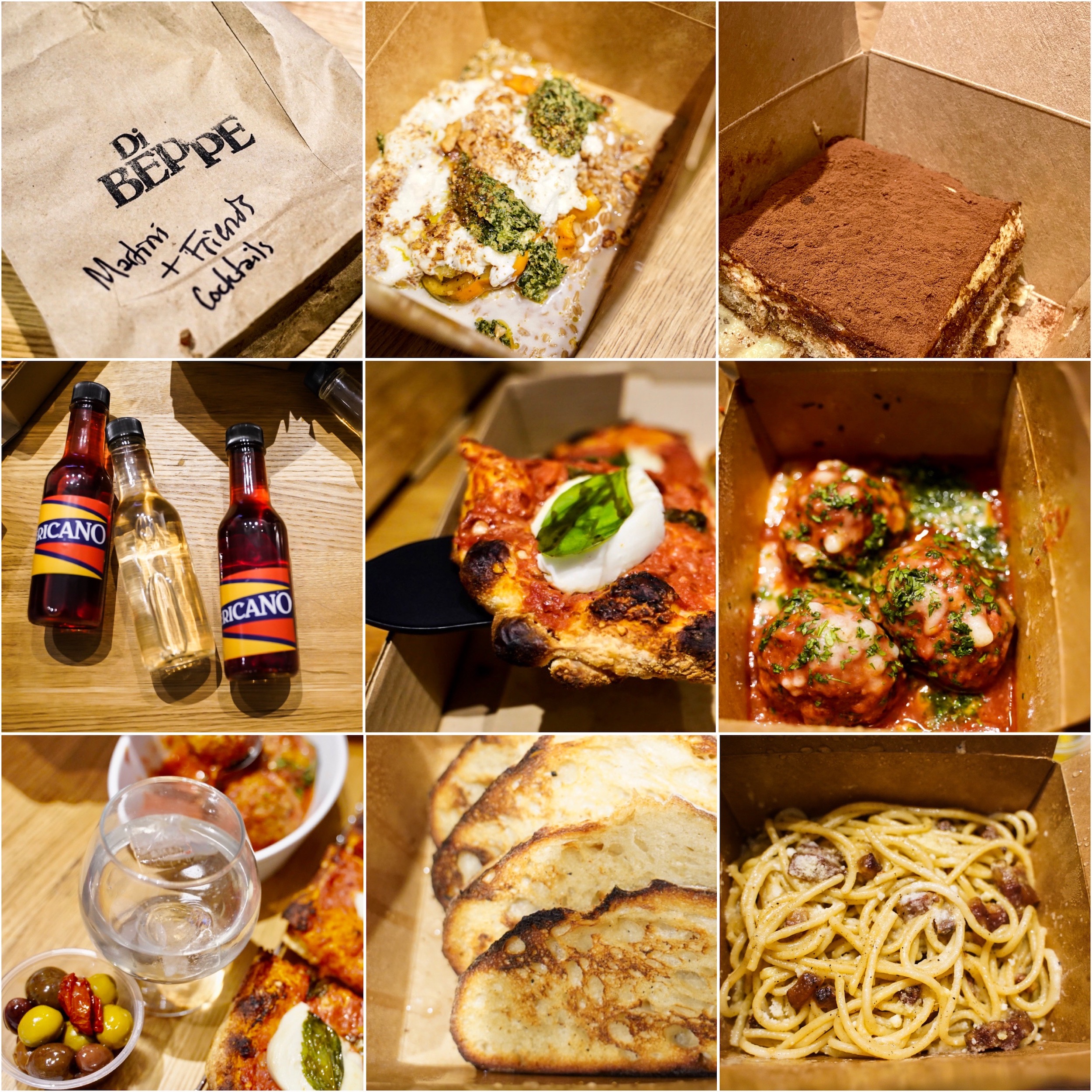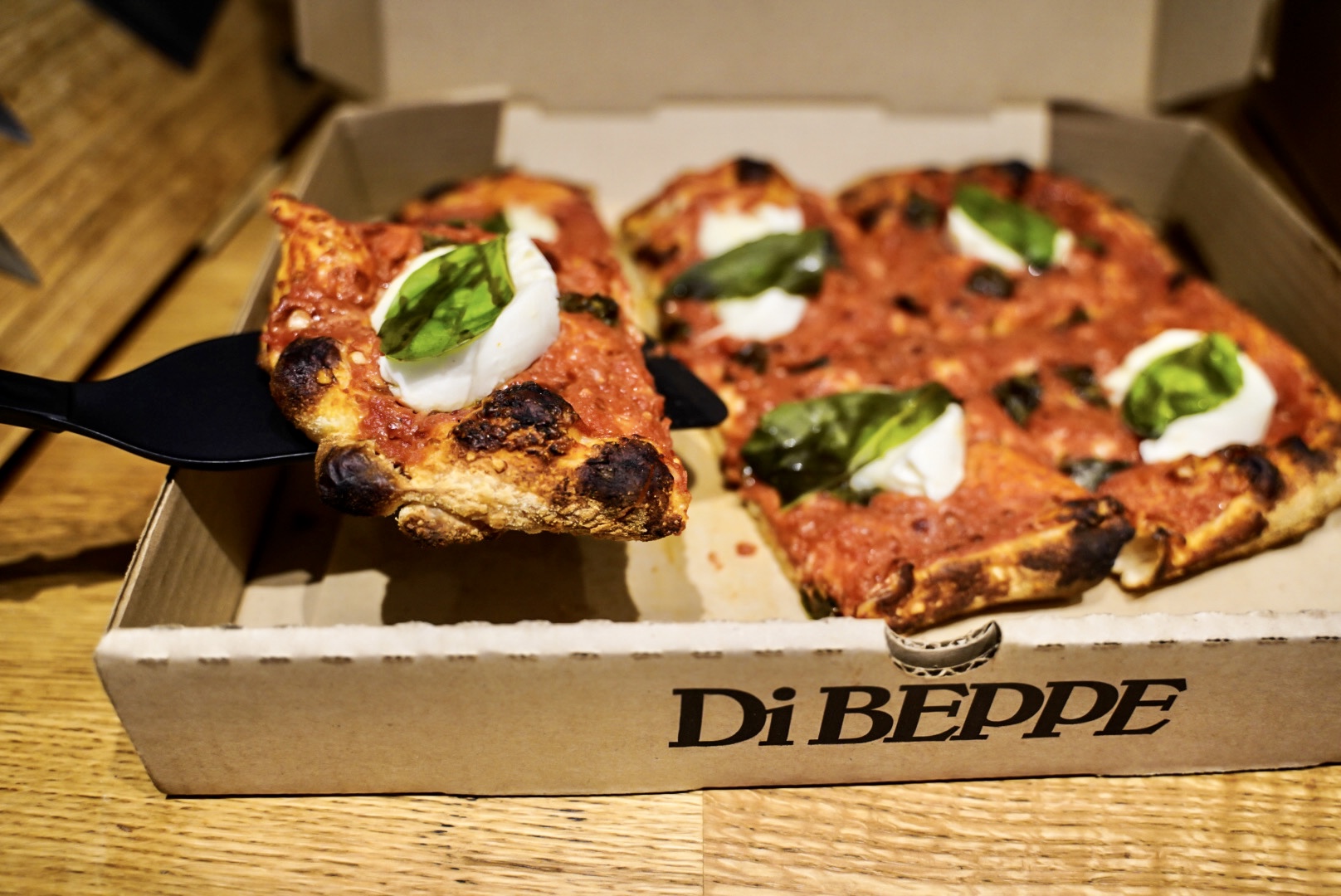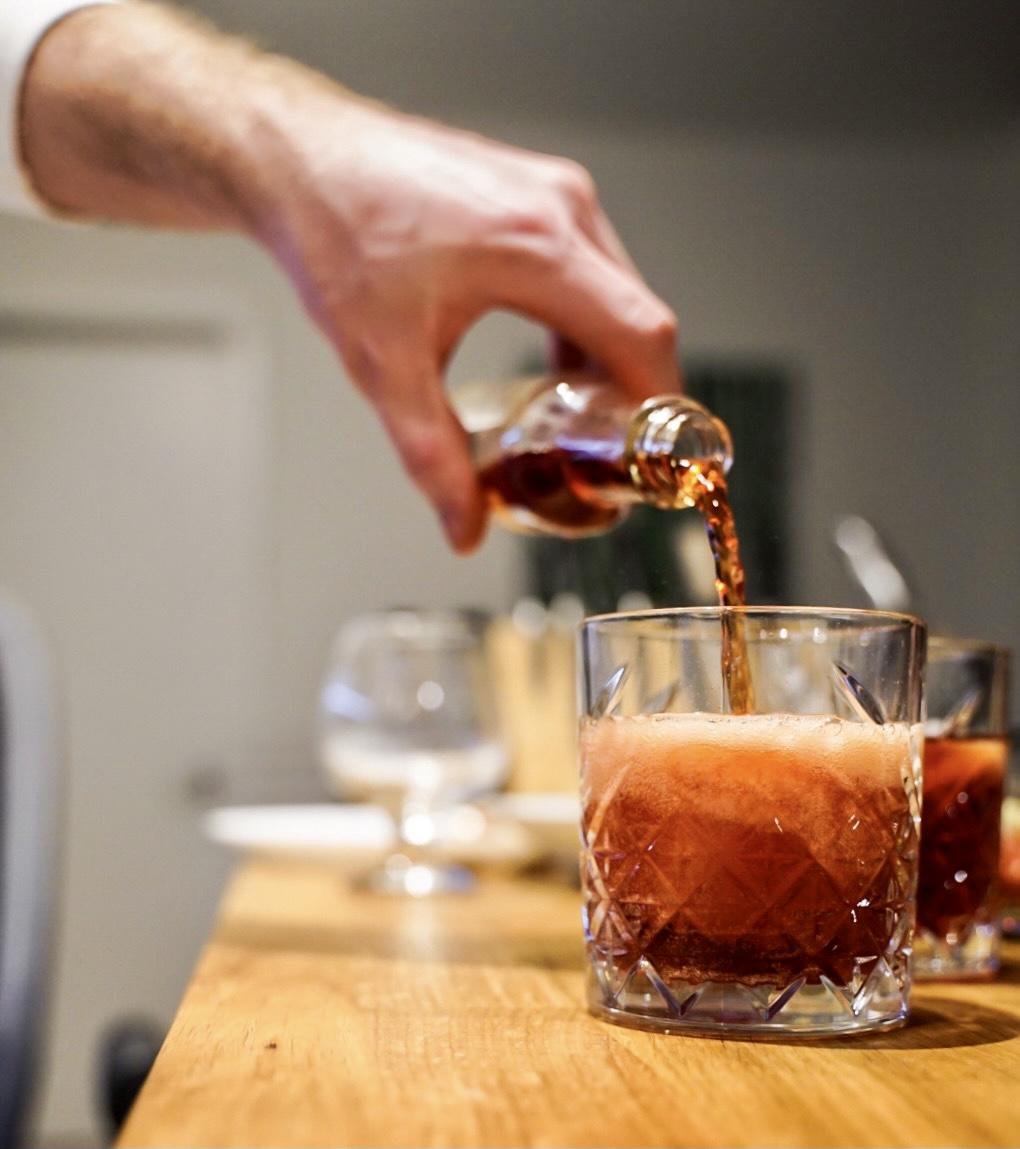 Life hasn't been the same because of covid but it's important to get the support and the great company from the awesome roommates. And I'm graceful for this scrumptious dinner with the roommates provided by Martini and Di Beppe and in incredible time!
More about Martini Vermouth: https://www.martini.com/.
Di Beppe
8 W Cordova St, Vancouver, BC V6B 1C9
(604) 559-1122 or dibeppe.com
*Food and beverage items tasted in this post were complimentary. Opinions are on the reviewer's own.