Water St Cafe's annual Lobster Madness is here!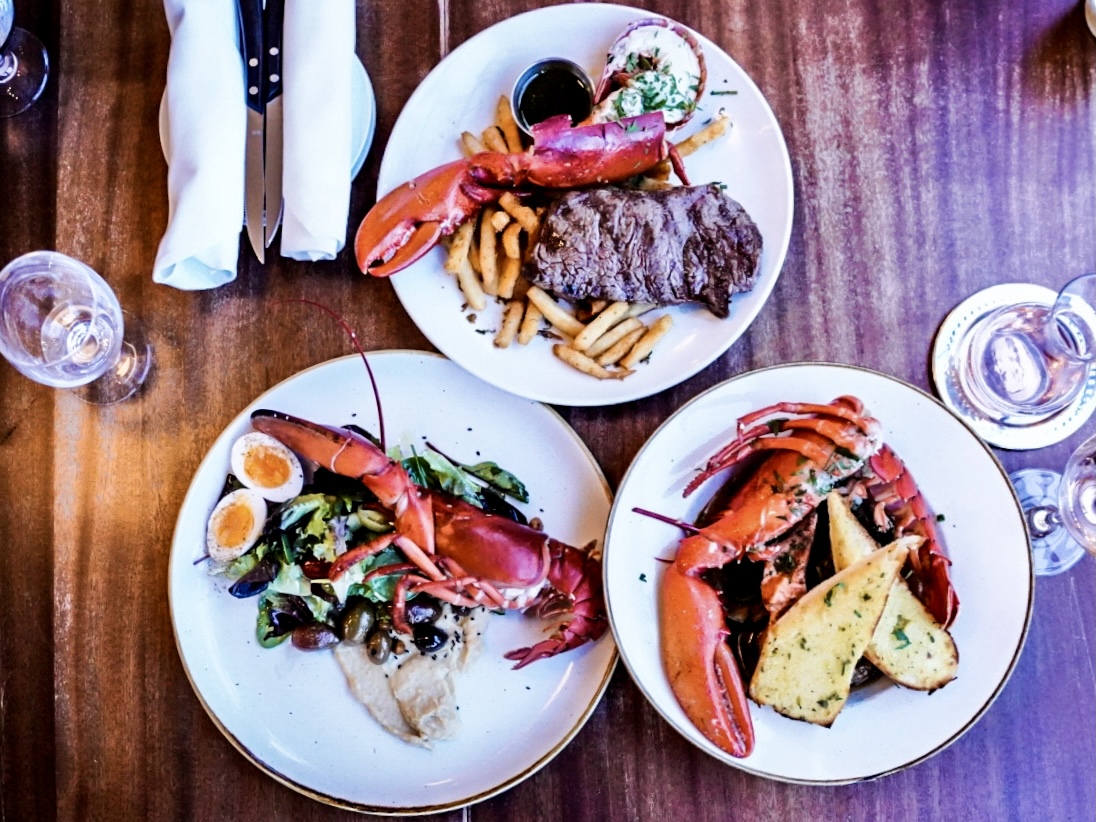 This year the Lobster-centric event has come early in the Spring, running from March 8 through March 28. Chef Alan has come up some new dishes that have Canadian lobster beautifully showcased on the plate.
I was invited to have the very first taste of the feast and here are the dishes that I tried.
The Lobster Salad ($29.75) would make a fantastic starter to share be served as a main if you want the half chilled lobster all to yourself! It also comes with a soft boiled egg, roasted sesame, crispy chickpea, warm olives, house made hummus, cucumber, heirloom tomato, organic greens, and finished with a lemon honey dressing. The crispy chickpea is a nice touch to add texture. However, I kind of wish the olives were pitless.
My favourite dish is the Lobster Cioppino ($38.75), packing such big flavour in the fresh tomato fennel garlic broth. The dish is loaded with half lobster, fresh fish, BC Manila clams, and Salt Spring Island mussels. Definitely a great seafood lover's choice.
Nothing is more classic than a Surf & Turf ($48.75). And the half lobster makes the delicious yin to the tasty yang of chef Alan's New York strip steak. Not to mention those fries,  probably some of the best fries you could taste in Gastown.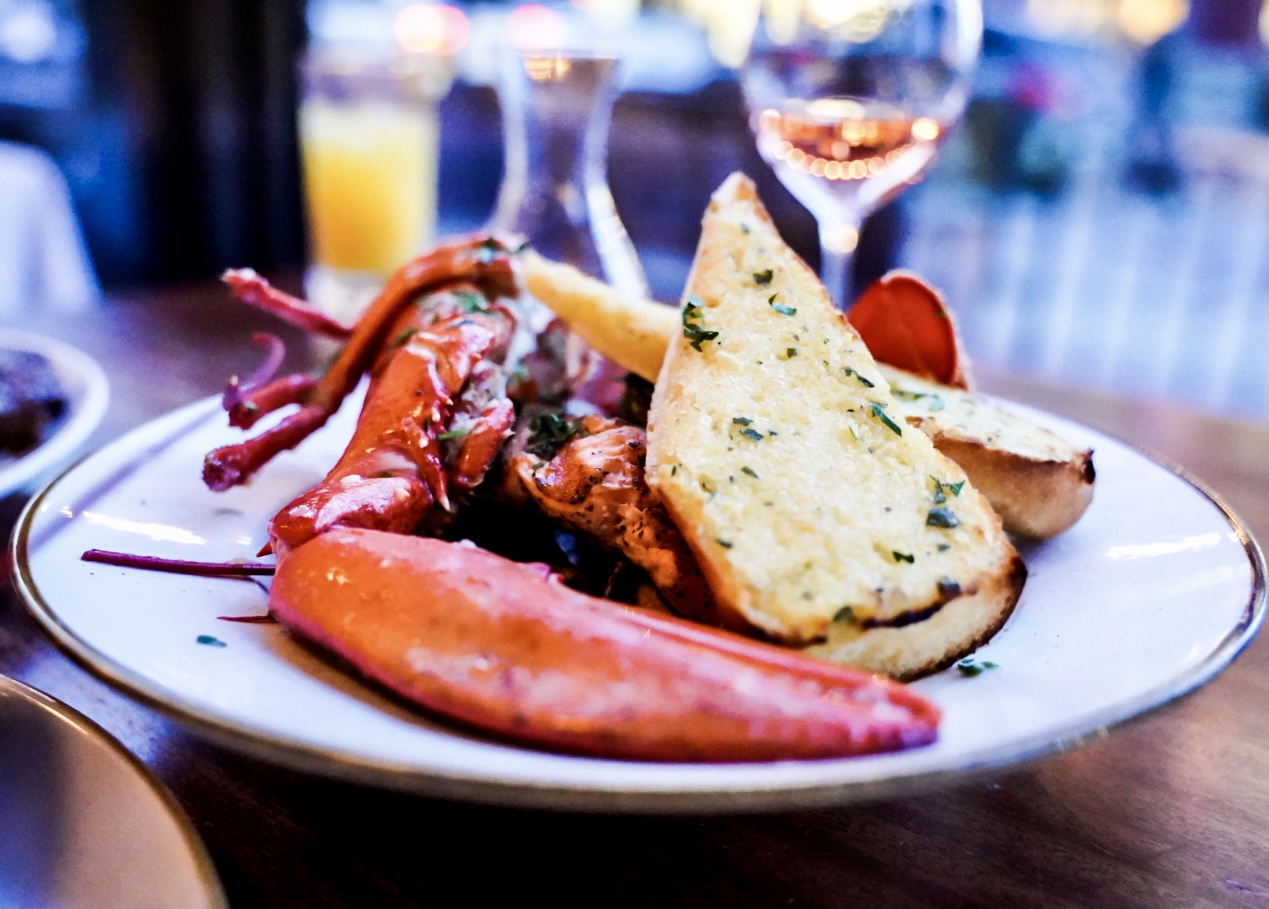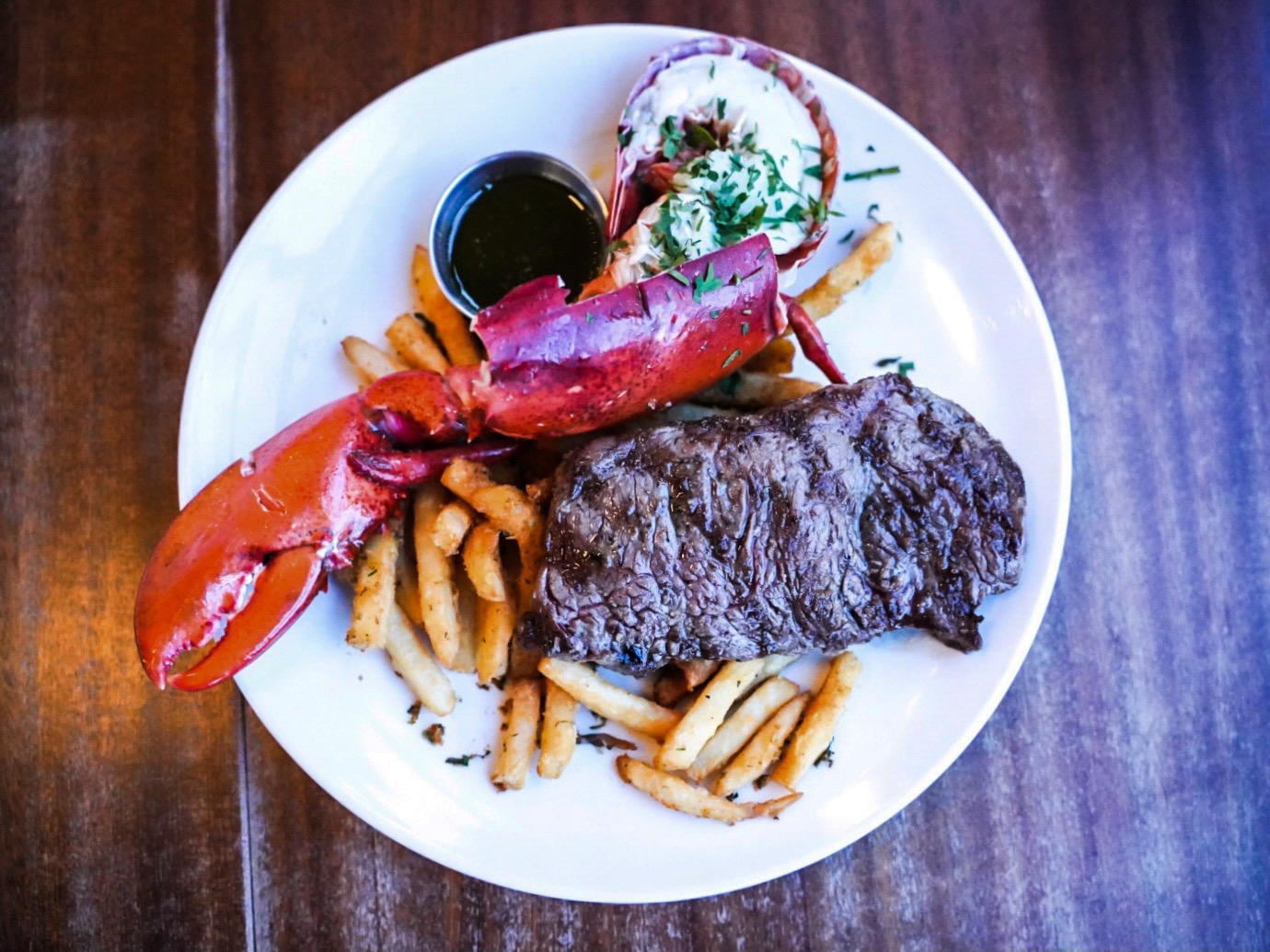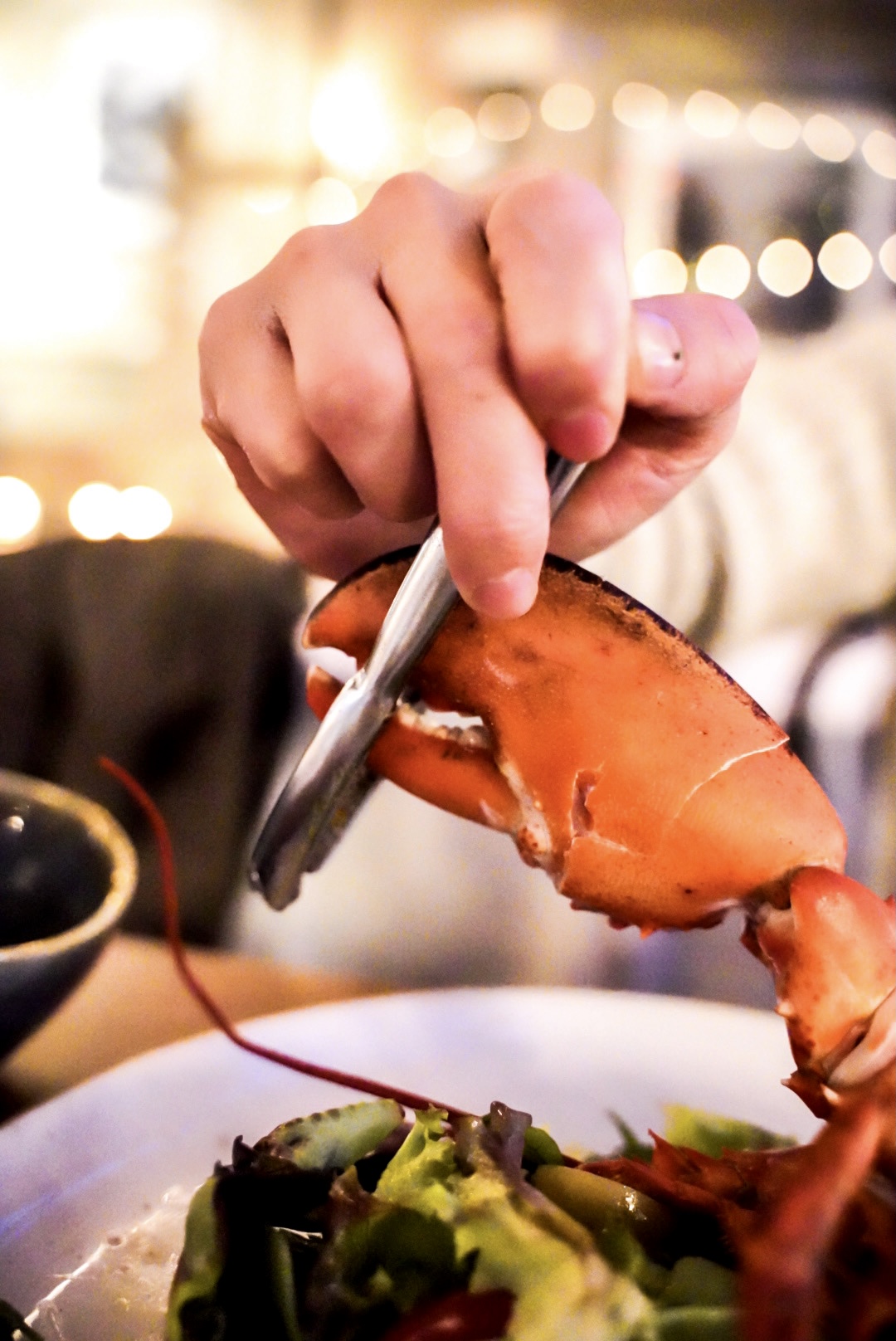 The rest of the menu also features lobster cooked in different ways. Such as the comforting Lobster Bisque ($10.75) and the delicate Lobster Risotto ($38.75). But when I come back here next time, I definitely want to try the Lobster & Cauliflower au Gratin ($42.75). According to my friend Areta (@foodgressing), the dish is rather creative,  especially the cannellini bean cake in it.
For wine pairing, I happen to pick the Mission Hill Reserve Rose that is nicely dry and refreshing enough for seafood but has the body that stands up to the big flavours in the dishes.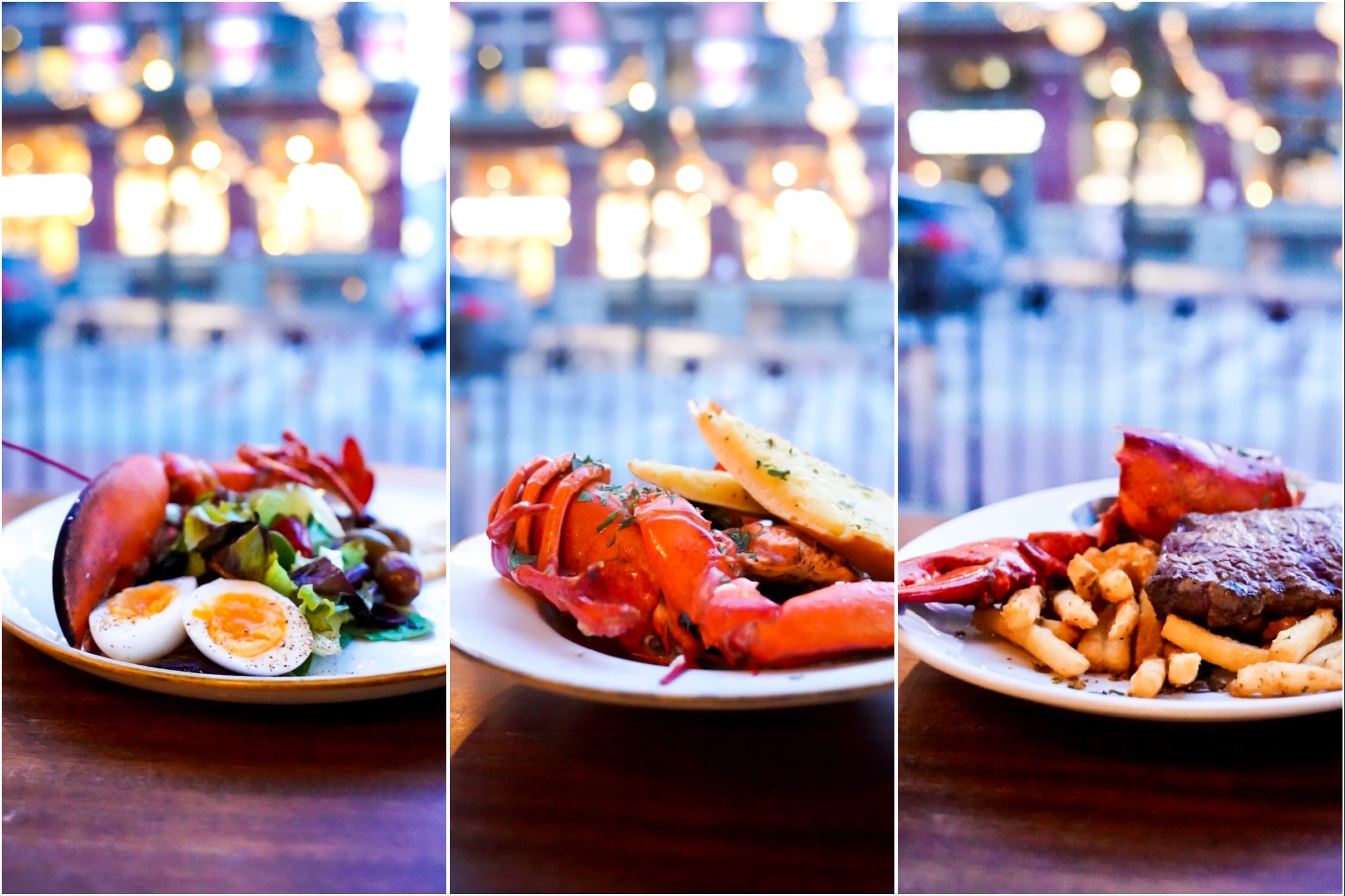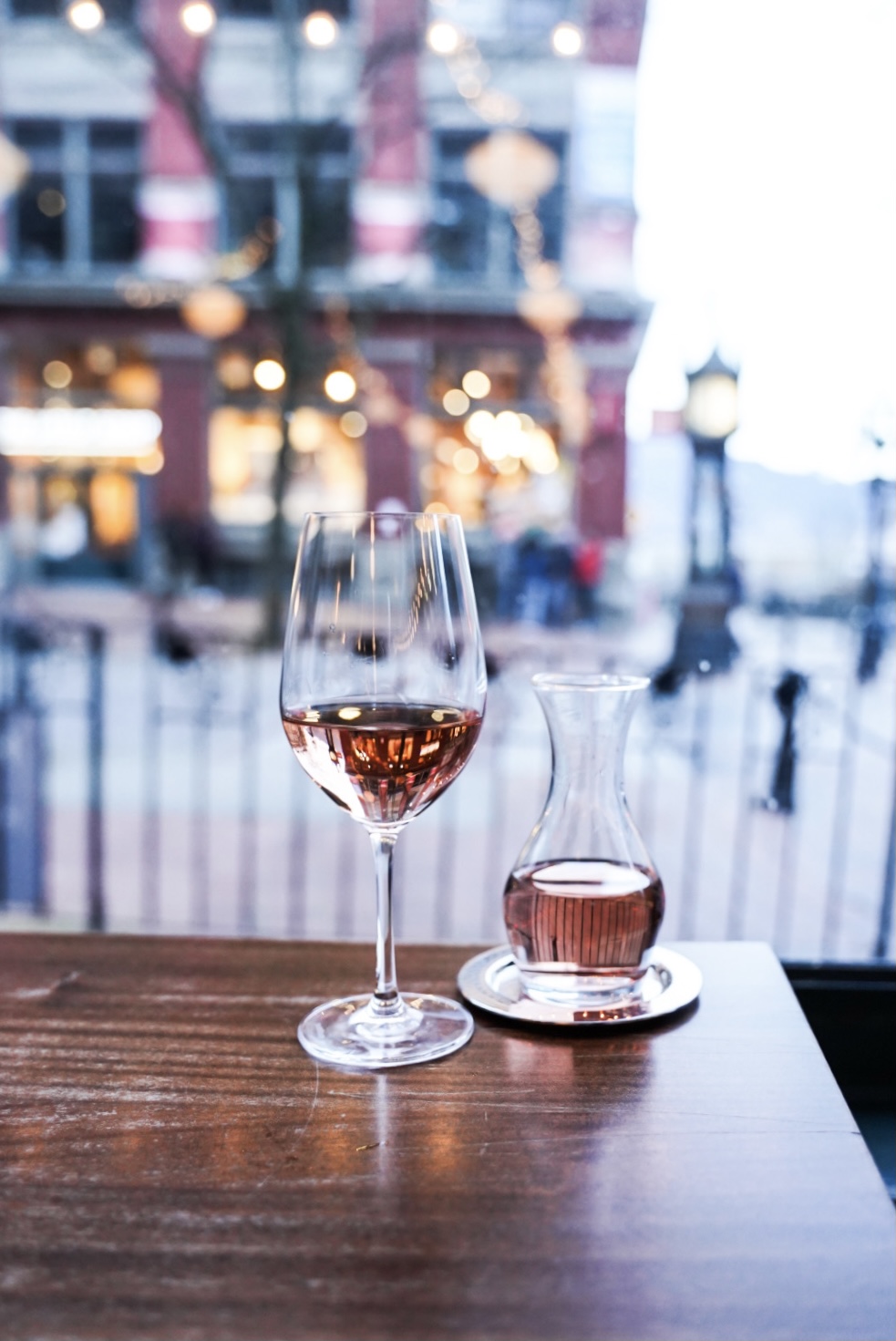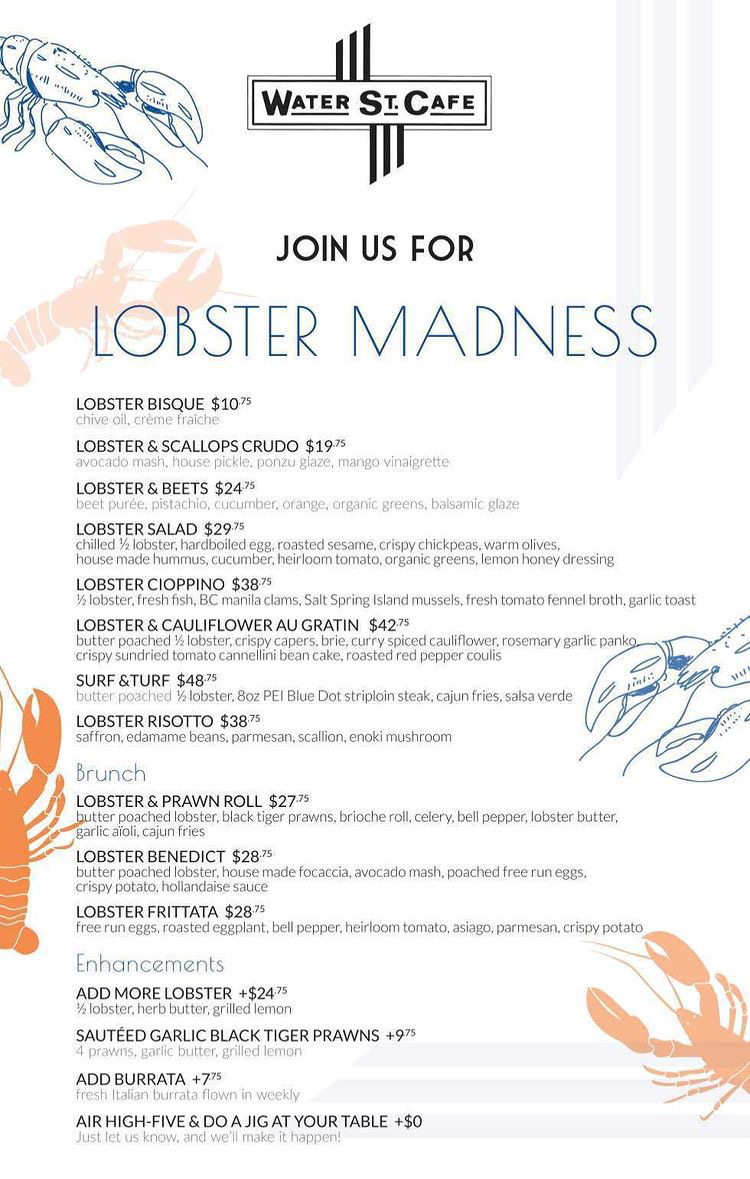 Rating: 4/5
Water Street Cafe
300 Water St, Vancouver, BC V6B 1B6
(604) 689-2832 or waterstreetcafe.ca
*Food and beverage items tasted in this post were complimentary. Opinions are on the reviewer's own.