This review is based on my 2 recent visits to Sashimiya. And I will make updates when I have more interesting things to report after future visits.
Since cancelling my Tokyo/Kyushu trip in 2020,  the blue of no travelling has been hitting me from time to time.  And of course, I miss having sushi in Japan a lot!
We do have high-quality or pricy sushi places here in Vancouver. However,  the price is seldom justified for the experience.  Sushi is a beauty of minimalism that pleases all your senses. And I tend to enjoy sushi more in a much humble setting or when I'm interacting with the chef.
It cannot get any more humble than getting take-out sushi.  When I come to the Sashimiya,  I am only able to exchange a quick hello with owner/chef Takayuki Omi.  My order is ready at the counter, and chef's wife Kaori awaits at the cash register.
The former chef of Raw Bar at Fairmount Pacific Rim opened Sashimiya last October.  I couldn't believe I waited this long to try his sushi.  The shop with such word of mouth is only 2 blocks from my place.  And the shop also sells Japanese groceries 
The price is not the cheapest if you decide to go premium. I have tried the Chirashi Premium XL ($23.95) and the Nigiri Premium ($29.95). But the value is incredible, especially for the Nigiri set.
The Chrirashi don is layered with fresh sashimi. The ratio of rice and fish is perfect and satisfactory. I do appreciate the cratsmanship a lot, given that every slice of fish and seafood is fresh tasting and delicious. Well, actually not every single slice – there is only one exception.  I am not too excited about the head-on sweet prawn. I understand this is probably for the aesthetics, but I'm totally not looking forward to peeling off the prawn head, which is inedible. 
I also feel that, for a premium bowl, I'm not getting a lot of Imported fish from Japan. So if it's a cost issue, maybe there should be a more premium option? I seriously do not mind paying the extra! 
But overall, the first Sashimiya experience was great.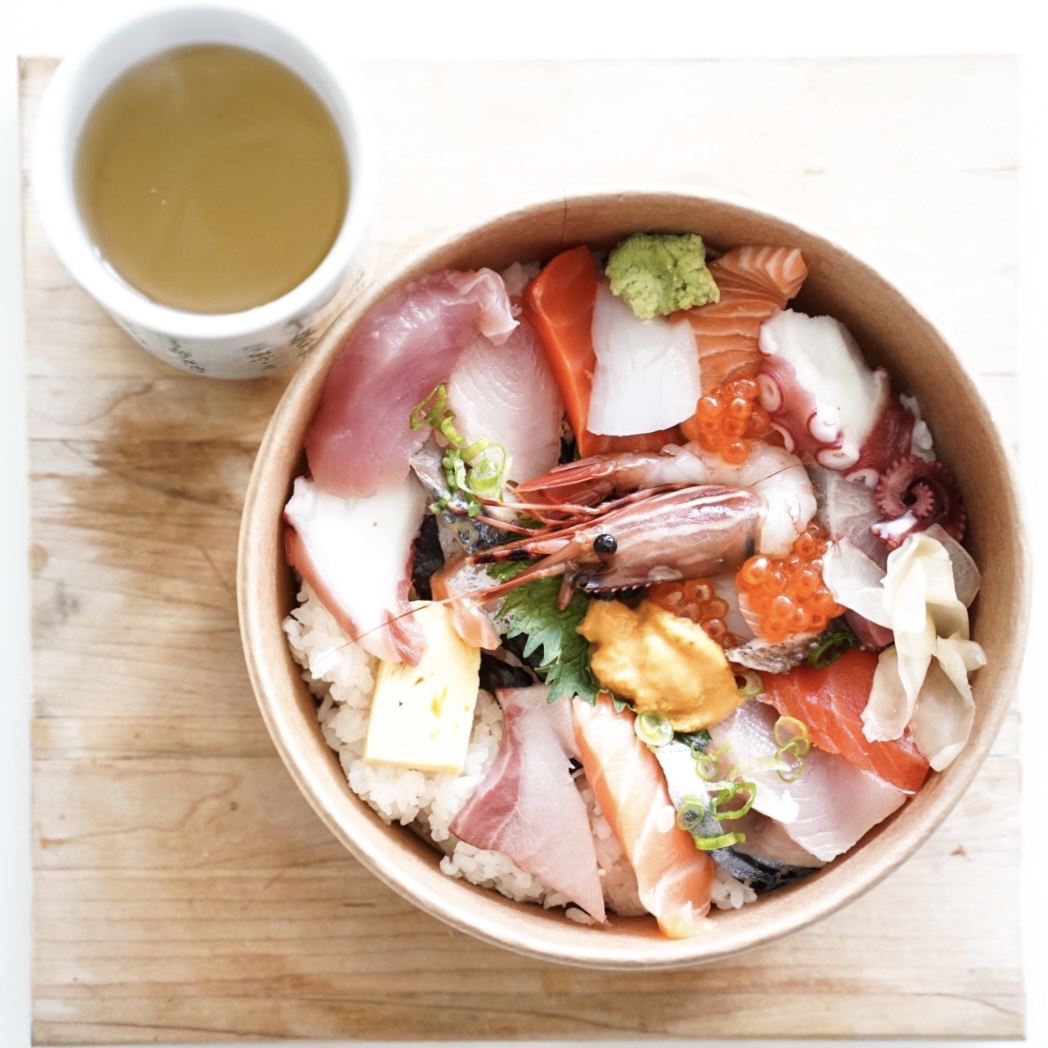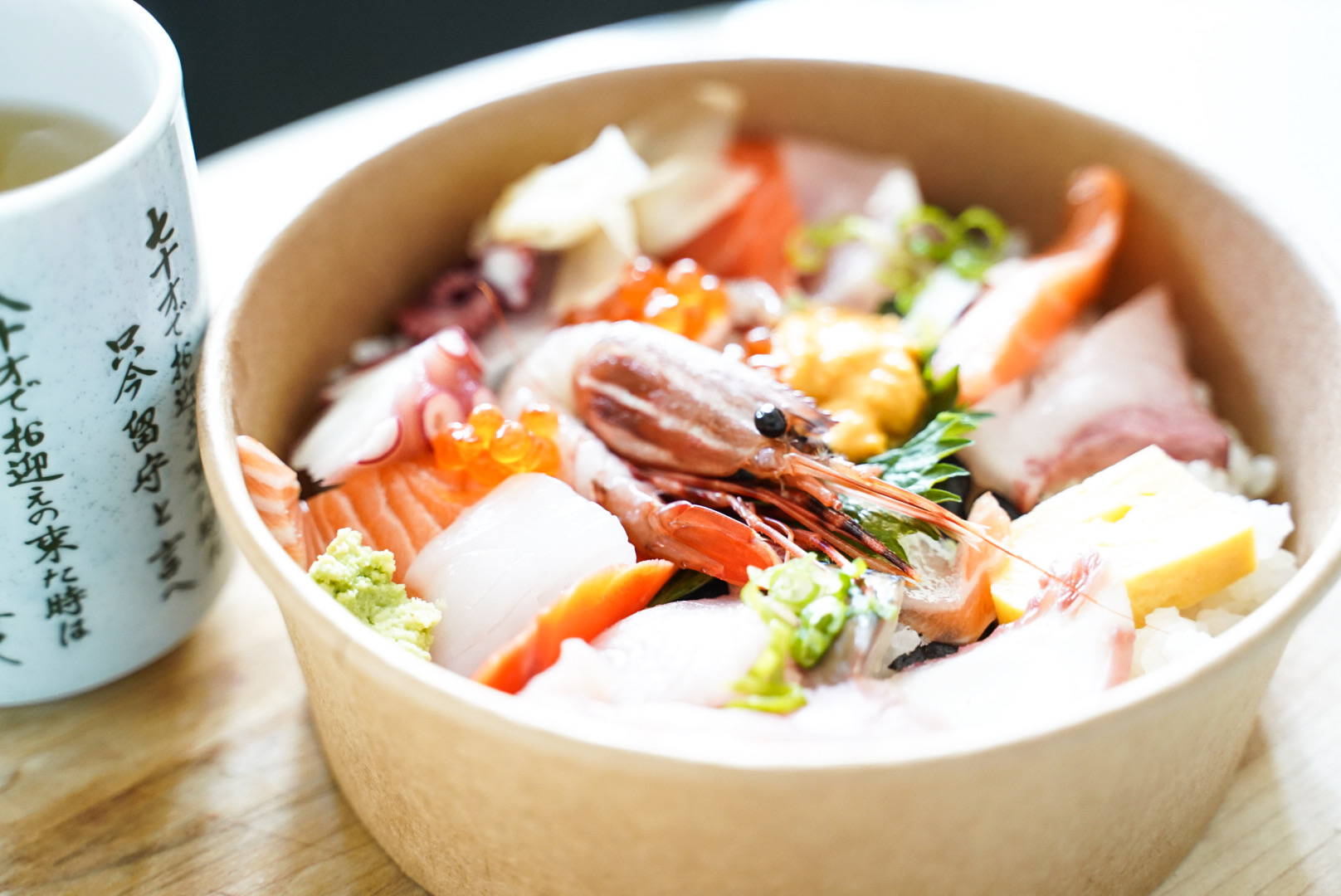 The 2nd visit to Sashimiya was truly impressive when I ordered the Nigiri Premium set. The set comes with a good mix of imported and local fresh seafood.   Every single piece of nigiri was precisely prepared with perfect flavour, texture, and temperature.  From Hotate, Kanpachi, Sockeye Salmon, Hamachi, Atlantic Salmon Belly, Ika, Chutoro, to Uni,  the word "buttery" came up several times!  The last 4 pieces were just at a different level.
Although the least I would expect from, considering how commonly found it is,  the Atlantic Salmon tasted sweet, rich, and luscious – all the "buttery" qualities! The Ika also tasted a lot more delicate than expected. Was it because of the cutting technique or some kind of special massage that the chef had applied to the squid?  The Chutoro tasted just like Otoro to me, and literally melted in my mouth. And the sweet ending was Uni, probably one of the freshest and sweetest piece of uni I had had in a long time.
The set also comes with the House Roll. The roll was filled with a generous amount of seafood including fresh crab meat – what a treat!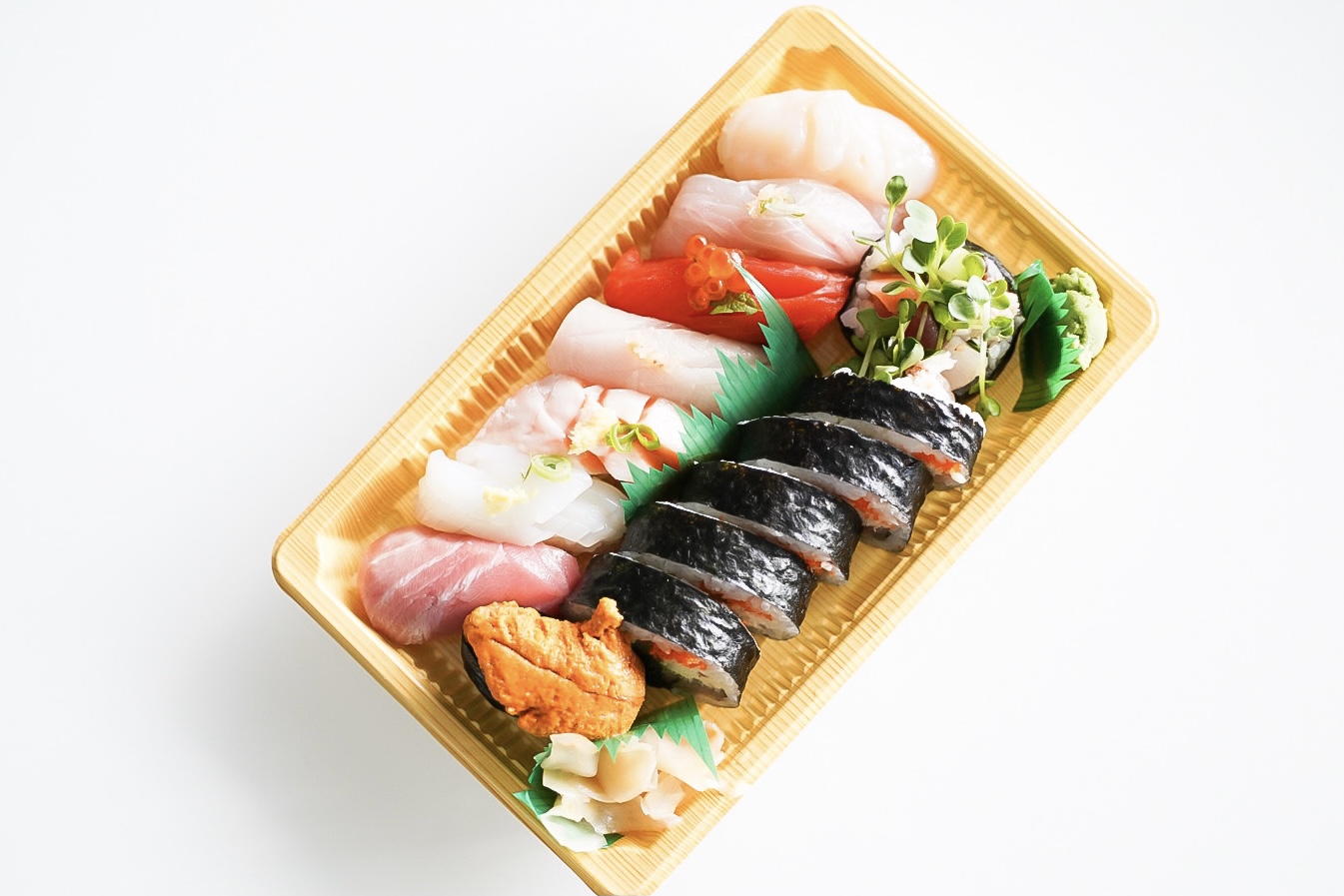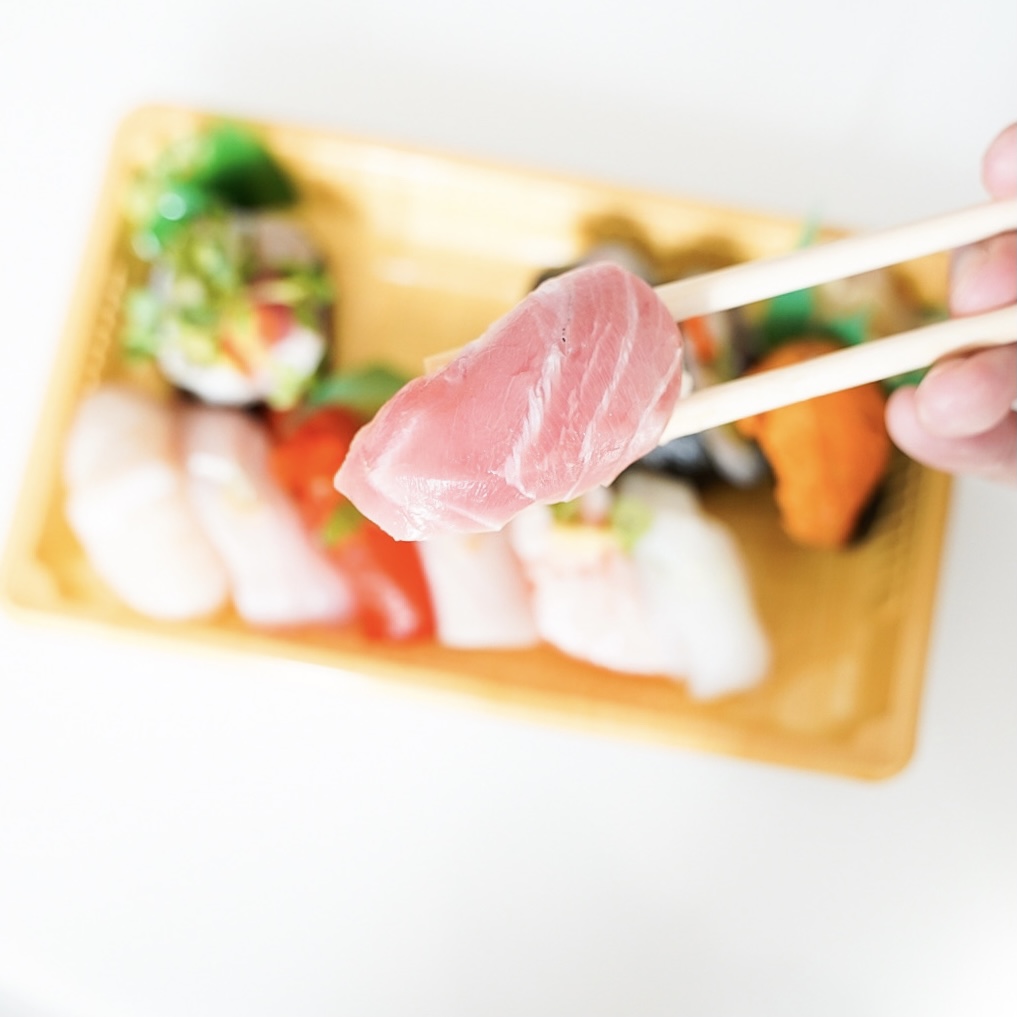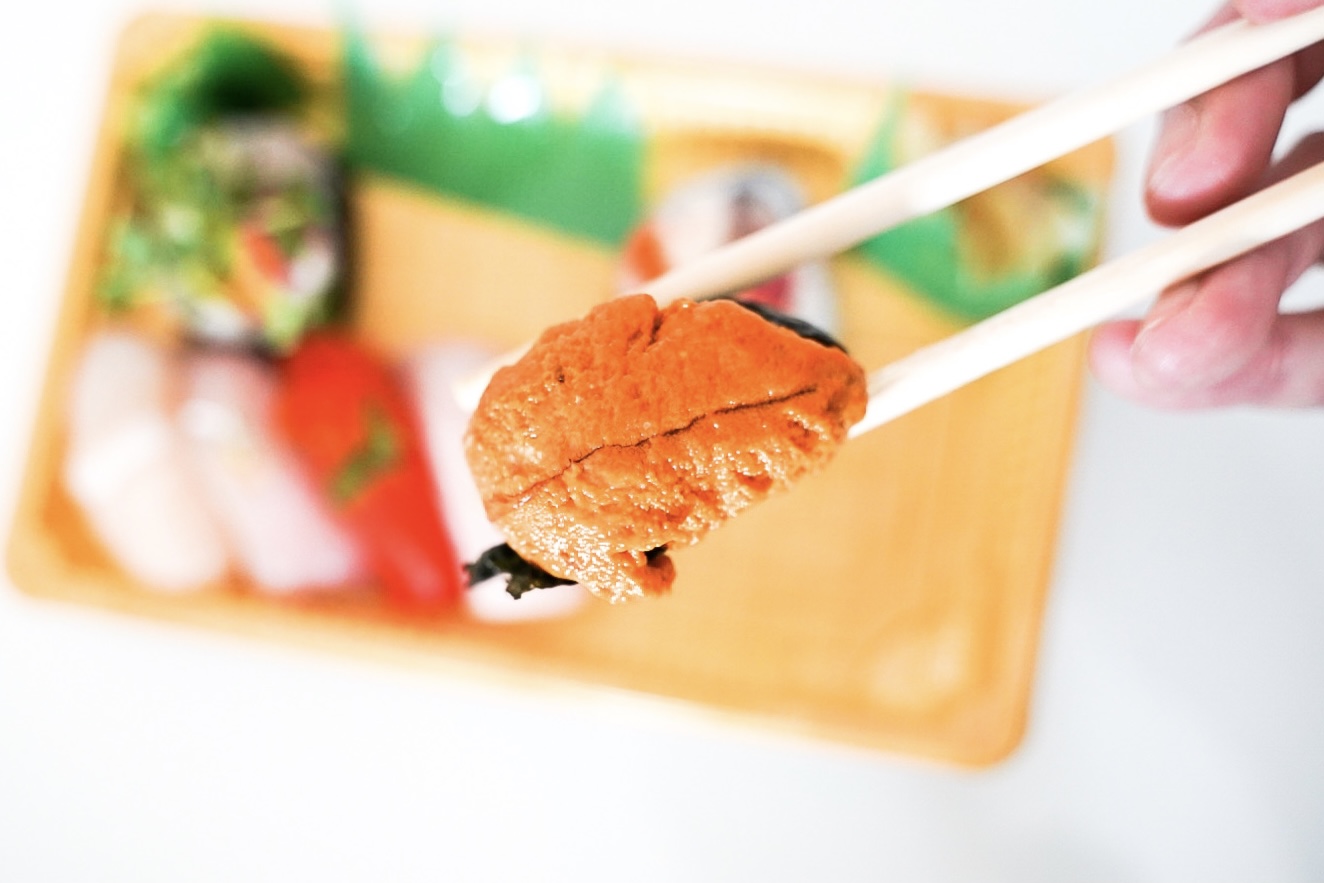 Final thought
Hands down, the Nigiri Premium Set at Sashimiya is the best authentic sushi I have had so far in 2021, and actually, it is one of the top 5 sushi experiences I have had in Vancouver.
$$ – $$$
Rating: 4/5
Sashimiya
1348 Hornby St, Vancouver, BC V6Z 1W5
(604) 689-0088 or sashimiya.ca/