This year, Dine Out Vancouver Festival (DOVF) has a record-breaking list of 350+ restaurants, and runs for an entire month so that diners have enough time to discover interesting menus that they want to try. I was invited to have a taste of the DOVF dishes offered at Nuba's newest location in Yaletown. Started as a 15-seat joint in 2003,  Nuba is now an established name for Lebanese food in the city with 4 locations. I was once a big fan of their tavern-style location in Kitsilano when I lived in the neighbourhood.
The Yaletown location has a retro look, bring you back to Beirut, or the "Little Paris" in the 70's, featuring a beautiful bar fully equipped.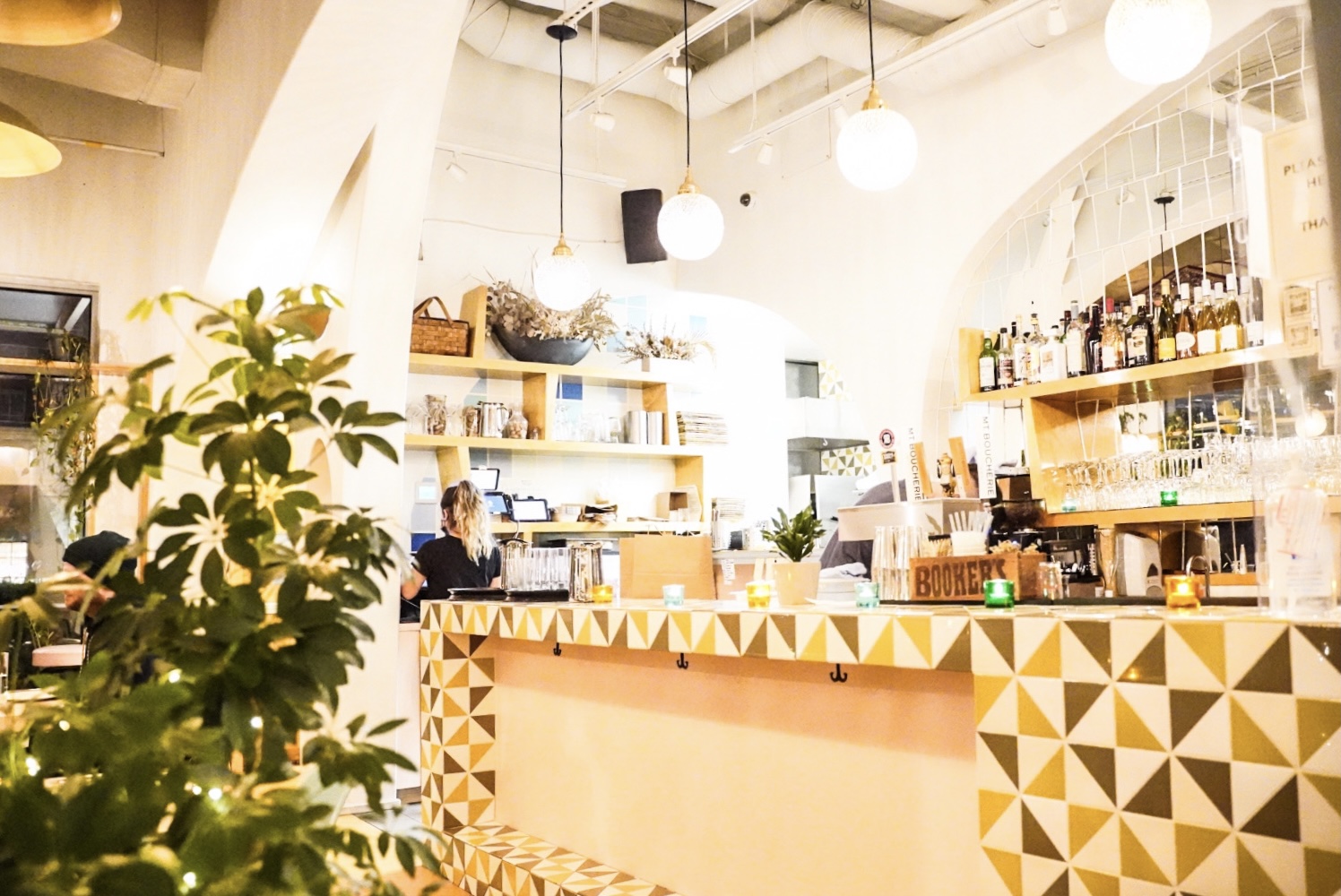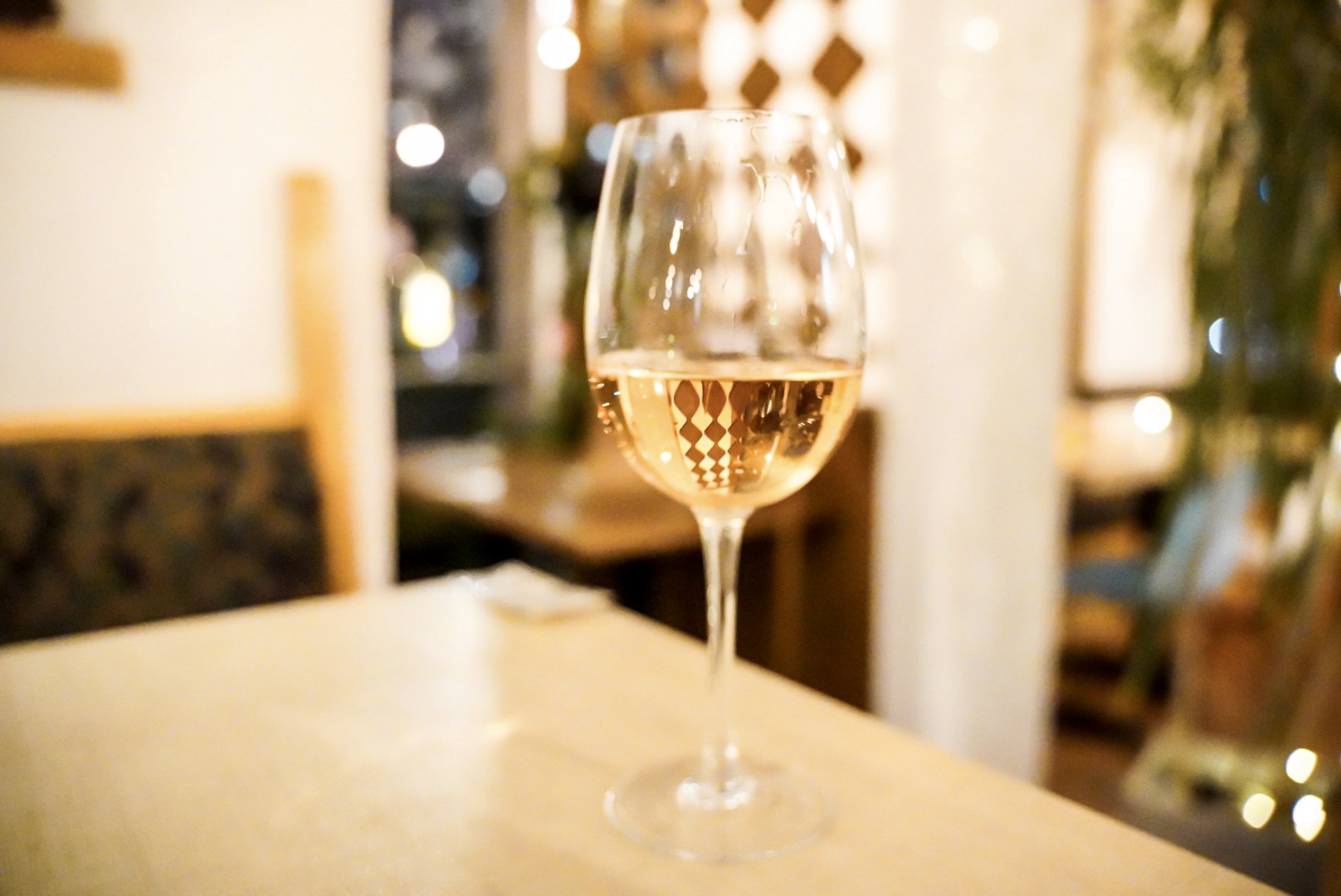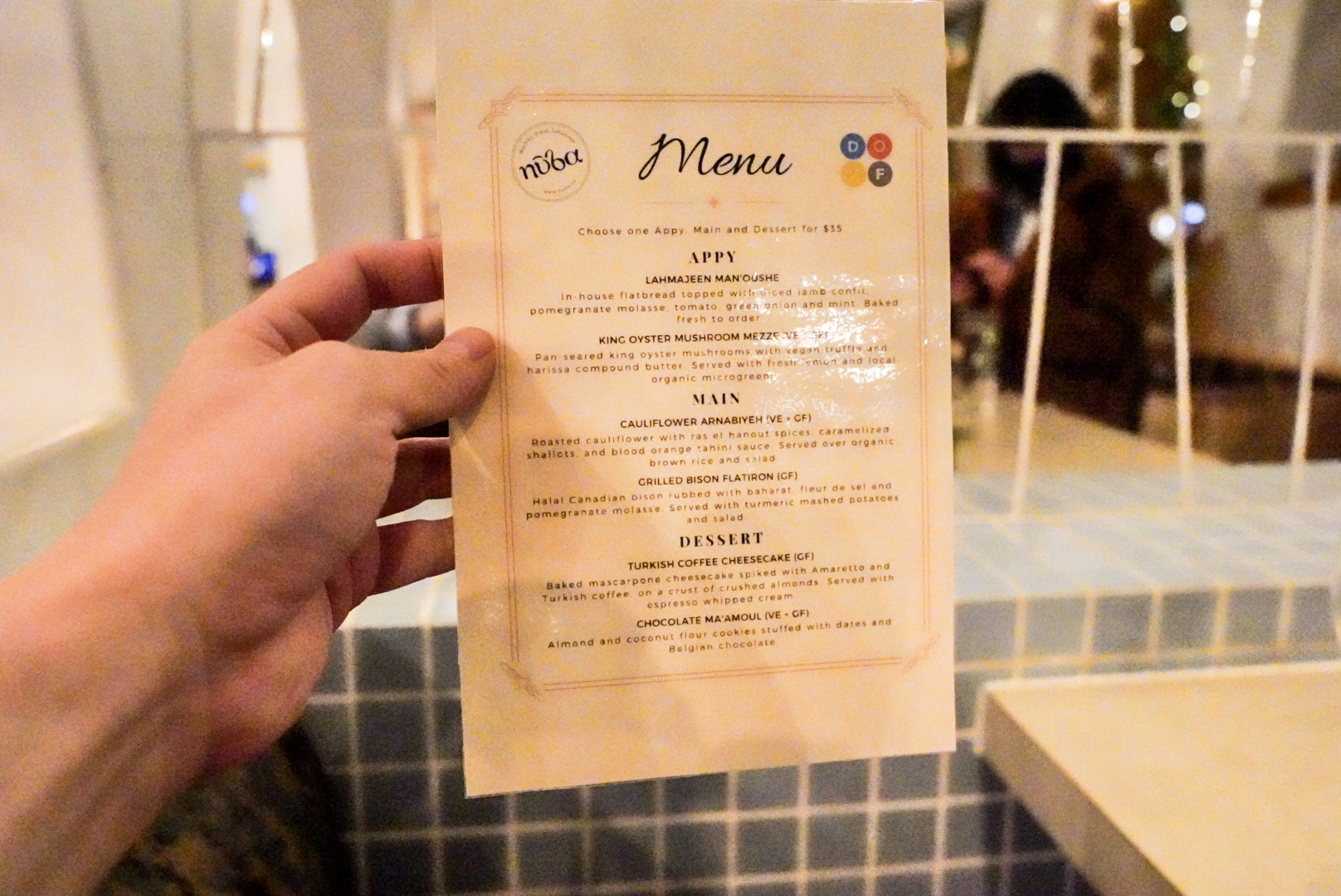 The Dine Out 3-course menu is $35/person and each of the first 2 courses features either a halal meat option or a vegan option, showcasing original recipes passed down from generations and fresh local ingredients.
For the appetizer course, the King Oyster Mushroom Mezze is great for vegan diner, with the king oyster mushrooms pan-seared with vegan truffle and harissa compound butter, and served with fresh lemon and microgreens. But I totally fell in love with the Lahmajeen Man'oushe or the Lebanese lamb flatbread pizza , topped with diced lamb confit, pomergrante molasse, tomato, green onion, and mint. The dish represents what Lebanese food is – similar cooking to European cuisine but with such exotic ingredients and flavours. 
The main dishes are the Cauliflower Arnabiyeh, prepared with roasted cauliflower with Ras el Hanout spices, caramelized shallots, and blood orange tahihi sauce, and served on a bed of large-gain brown rice and spring mix salad, and the Grilled Bison Flat Iron, showcasing Halal Canadian bison rubbed with baharat, fleur de sel, and pomegrante molasse. The side dish of turmeric mashed potato is quite flavourful. 
The sweet finishes are the Turkish Coffee Cheesecake or the Chocolate Ma'amoul. The cheesecake reminded me a lot of Tiramisu in flavours and texture while the ma'amoul, a baked cookie filled with gluey chocolate.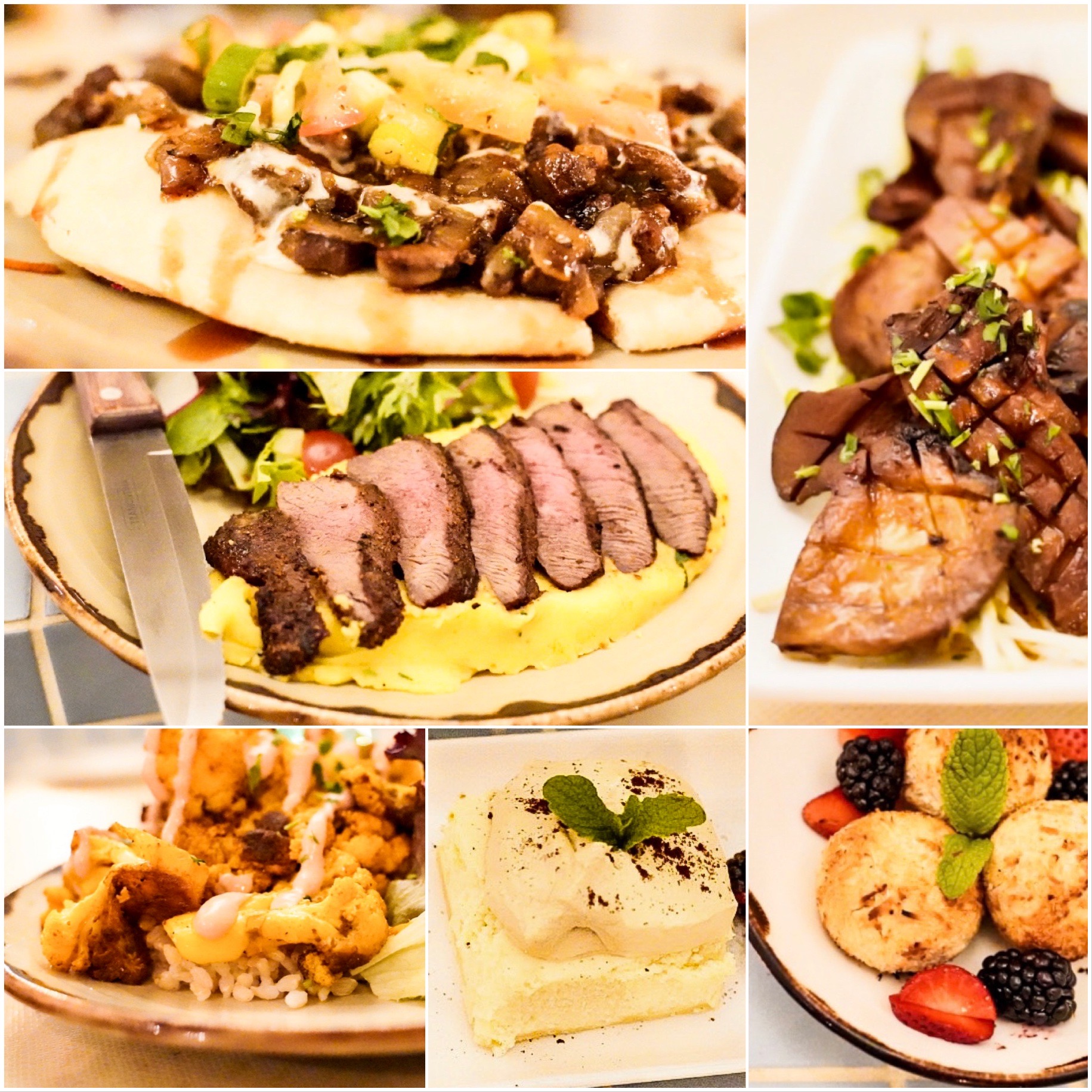 $$
Nuba Yaletown
508 Davie St, Vancouver, BC V6B 3N9
(604) 661-4129 or nuba.ca 
*Food and beverage items tasted in this post were complimentary. Opinions are on the reviewer's own.