If you visit Vancouver and stay downtown, there are not a lot of choices for high-end dim sum around if you don't wanna travel to Richmond or even outside the area. I would usually recommend Kirin in downtown or Dynasty Seafood on Broadway to visitors. However, there is a new addition to this small list. Chef's Choice Chinese Cuisine, or 當家海鲜酒家, has opened doors, known for an able team of chefs associated with at big names such as Chef Tony 頤東, Mott 32 卅二公館, and Grand Honour 阿一鮑翅。
I decided to take mom here for an early dim sum at 10 am before a scenic drive on the west side. It's the fall and the autumn leaves are quite beautiful in the city, especially on West 12 Ave all the way from Granville to Alma.
The main dining room was tastefully designed and spacious.  The teapot sits on a burner and a large thermos bottle, which seems a bit confusing – if this is a high-end restaurant, why do we need to add hot water to our own teapot? Other than this, the staff was attentive.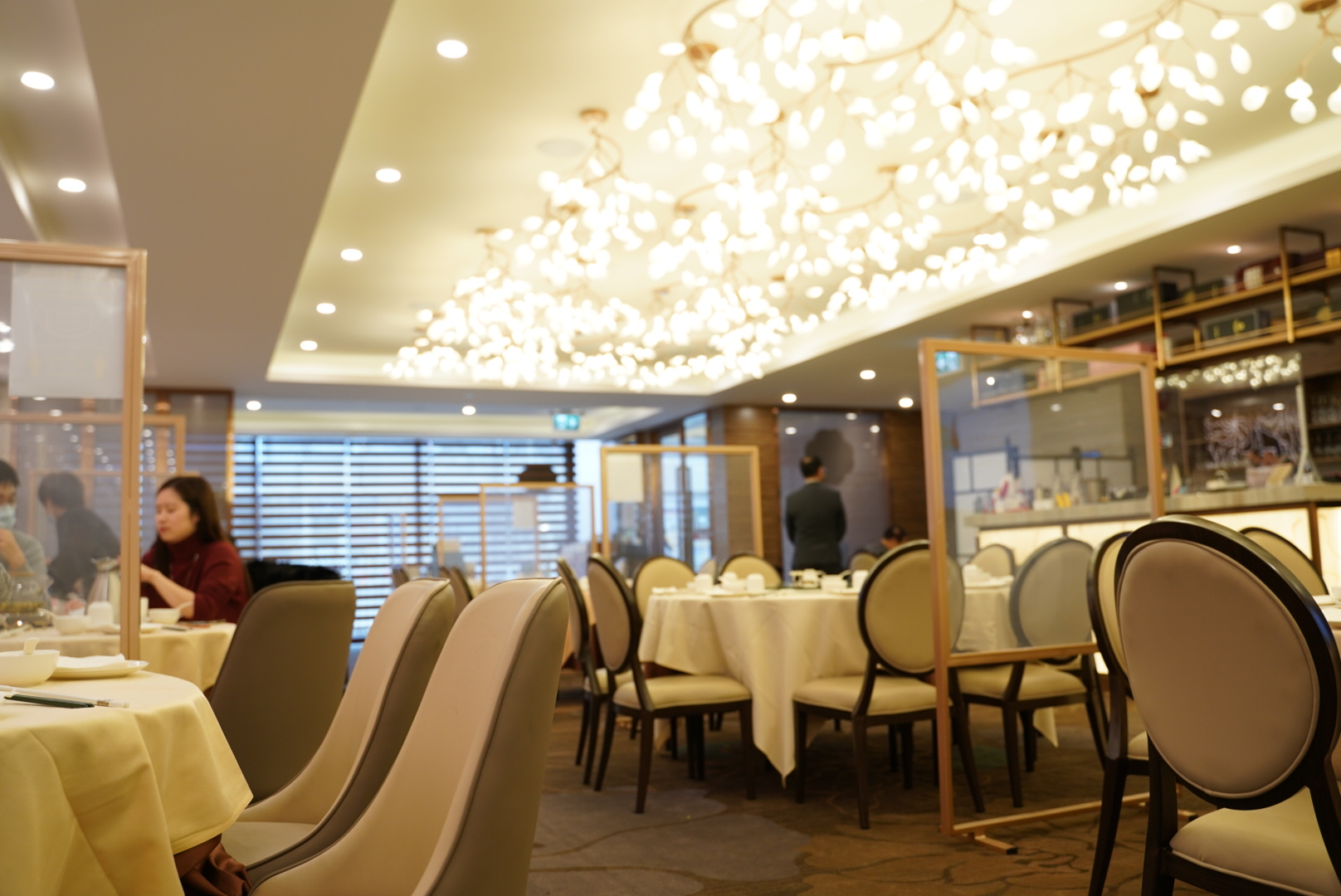 The food was excellent overall. The Crystal Shrimp Dumplings  ($8.98), aka the Har Gow, features pleasantly fresh shrimp and perfect translucent skin. The Iberico Pork & Fish Roe Dumpling ($8.98), aka the Siu Mai, really does the quality pork justice with the exquisite taste.  The Chicken Pot Pie ($8.98) comes with 3 mini pies with buttery crust and juicy chicken.  The steal of the day is the Sticky Fried Rice ($15.98), with bits of Chinese prosciutto and sausage, a dish that usually costs much more at other classy Cantonese seafood restaurants.
However, one of their most popular dish, the Pork & Seafood Soup Dumpling ($9.98) fell short. Visually impressive with the gigantic size, the dumpling didn't leak out soup as the name suggests, but little bits of soup jelly – it was a bit undercooked. However, when we asked for a 2nd one, it didn't have any soup inside, which might be caused by overcooking.
From top left, clockwise, Chicken Pot Pie, Sticky Fried Rice, Siu Mai, Soup Dumpling, Har Gow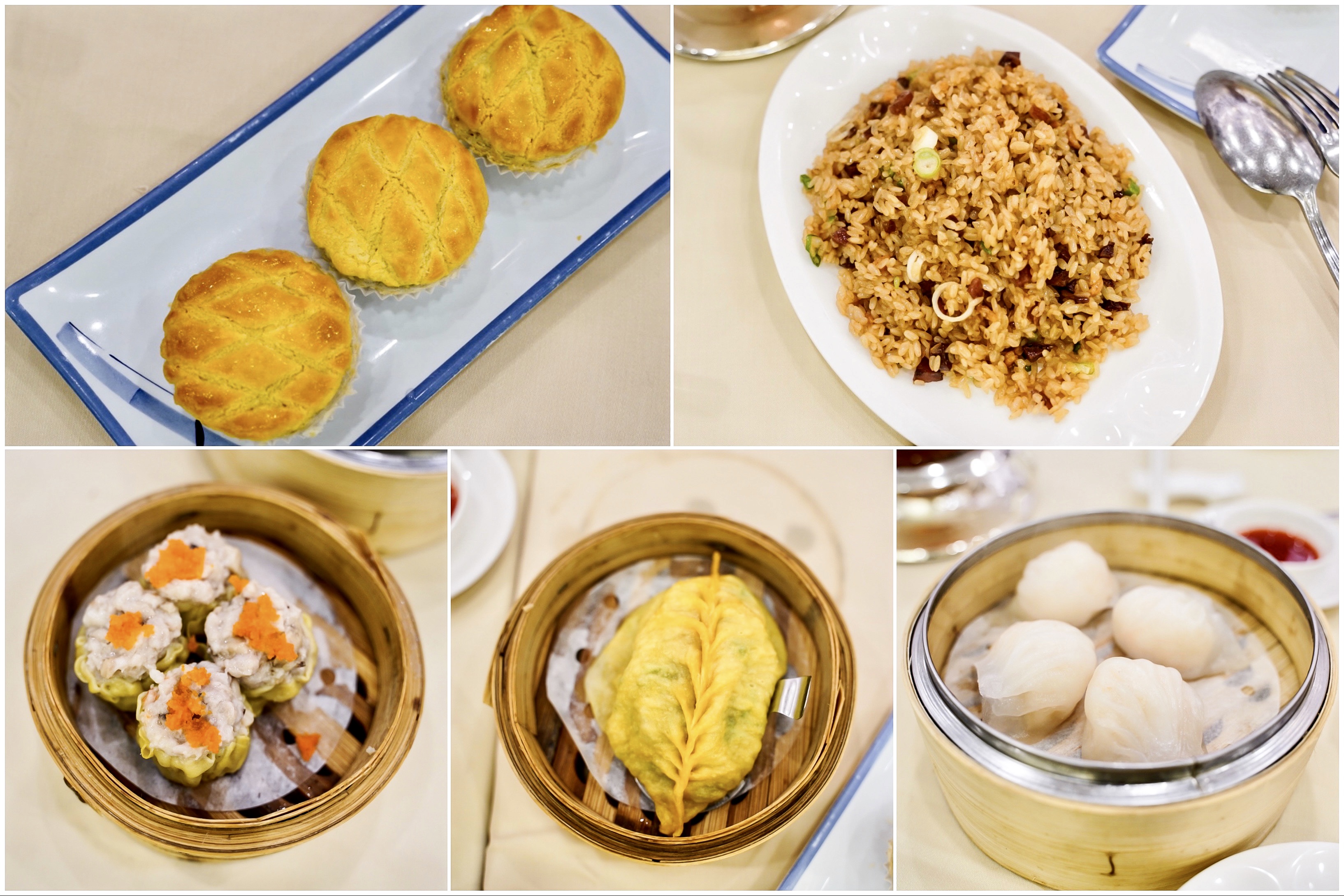 Despite the soup dumpling, I still find the meal tasty and enjoyable.  I will update this post with a recent dinner at the restaurant shortly! So stay tuned!
$$$
rating: 3.5/5
Chef's Choice Chinese Cuisine
955 W Broadway, Vancouver, BC V5Z 1K3