Yes, it is just a sandwich. But the Croque Monsieur ($13.25)at Nemesis has done everything right to please someone like who is not exactly a daily bread or cheese eater! The meal, along with their famous pullover coffee,  I feel truly welcomed in my new neighborhood.
Just look at it – black forest ham covered in béchamel and toasted house milk bread slabbed with torched, melted gruyère cheese, definitely one of the best food porns that I have seen. I sometimes order the sandwich with a fried egg, making it a "Croque madame", with oozing golden liquidy yolk for a different kind of sexy look!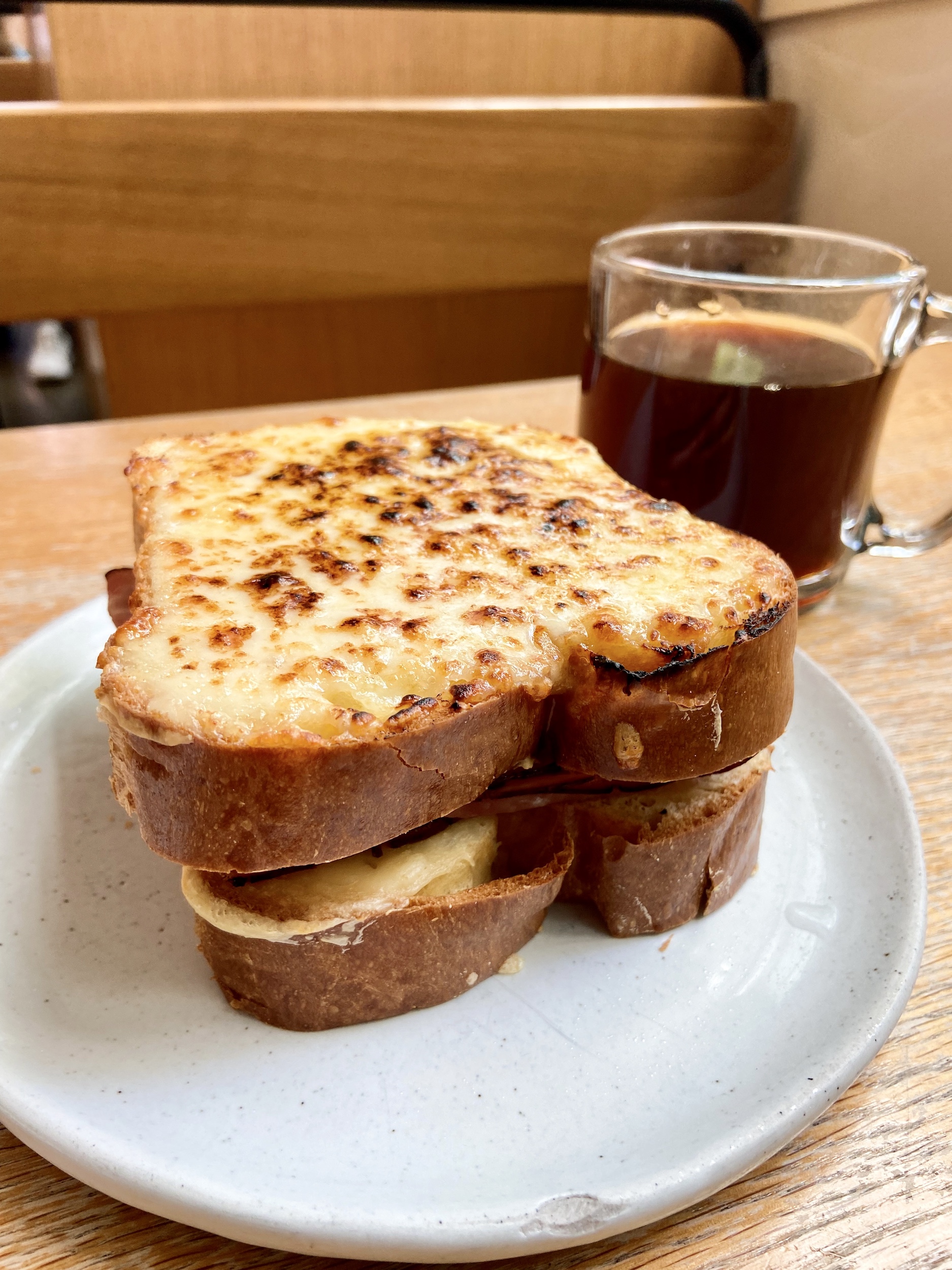 And Yes, I moved!  This is one of the reasons that I have been absent from writing posts here.  I have not turned into an Instagrammer yet, but I do appreciate everyone's love for me and following my posts on Instagram. However, I have started to write on RED (小紅書), a Chinese social media platform, and insanely popular in the Chinese-speaking world. It might take some time to write with my middle school level Chinese, but I have managed to create some interesting content.  Vancouver Foodie Pulse is still under repair and I still have not been able to properly publish new content, which is a little frustrating. Hopefully, that's going to get fixed soon!  Workload has gone up too with new clients and all, but it's all getting sorted out nicely.
Moving could take up so much time and energy!  I moved on one of the hottest summer days in Vancouver history.  And I also had a Chinese hot pot after!  That will be another post for later.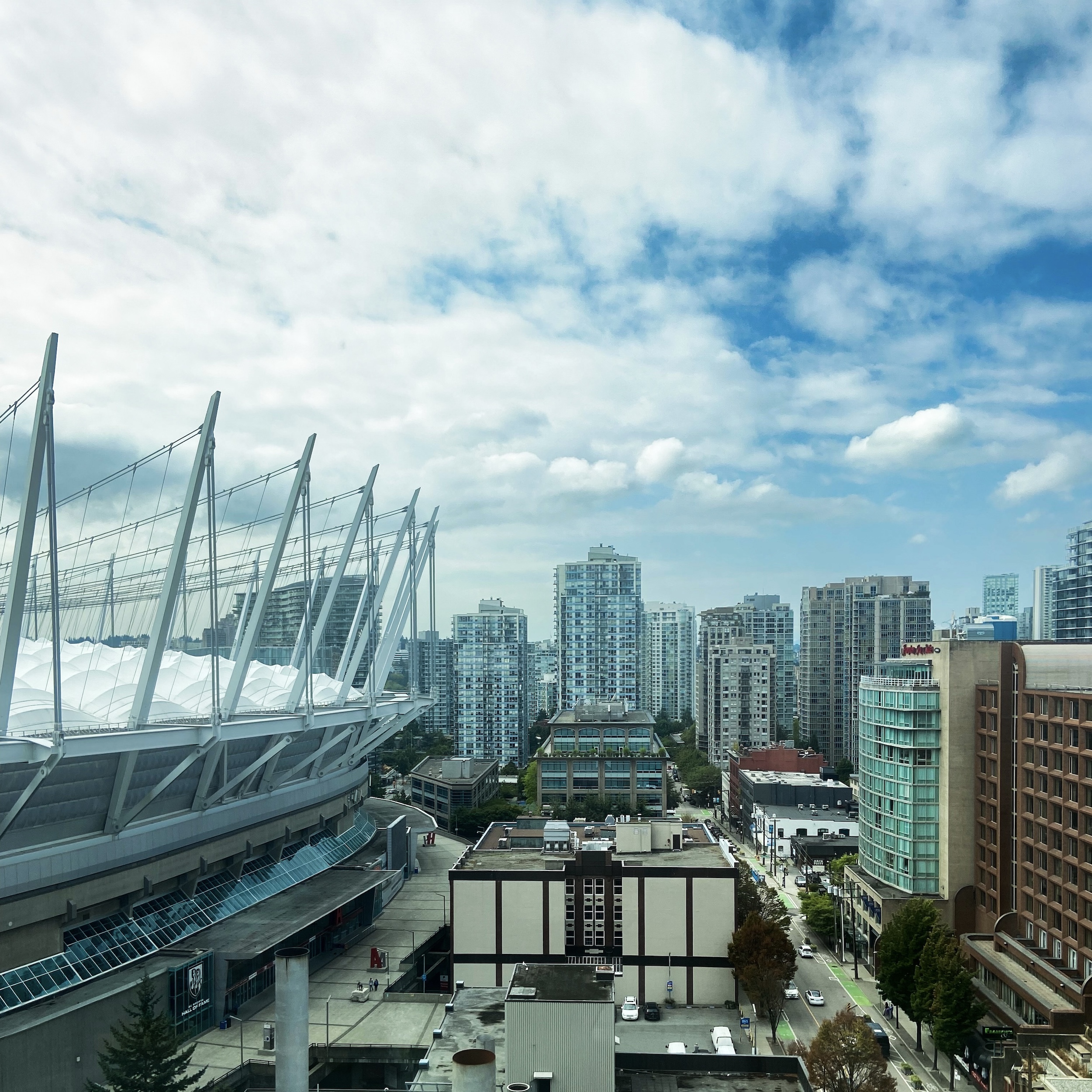 Finally having settled down at my new apartment, well sort of. The area is fantastic and the view from my place is amazing. I'm right next to BC Place and has an unobstructed view of Yaletown high-rises from a good distance. My WFH productivity has got way up, thanks to a beautiful morning that I wake up to every day!  Grocery shopping options are great – both Costco and T&T are only 5 minutes away on foot! And not to mention all my favourite spots in Chinatown and Gastown for food and drinks are all now within walking distance!
I'm also excited to be near all the great shops now!  Having visited Nemesis and Revolver, there are a few more places I want to visit, such as Kafka's, Harken, and Timbertrain, thanks to the detailed reviews by Vancouver Coffee Snob, with who I collaborated for an online coffee tasting event. Very excited indeed!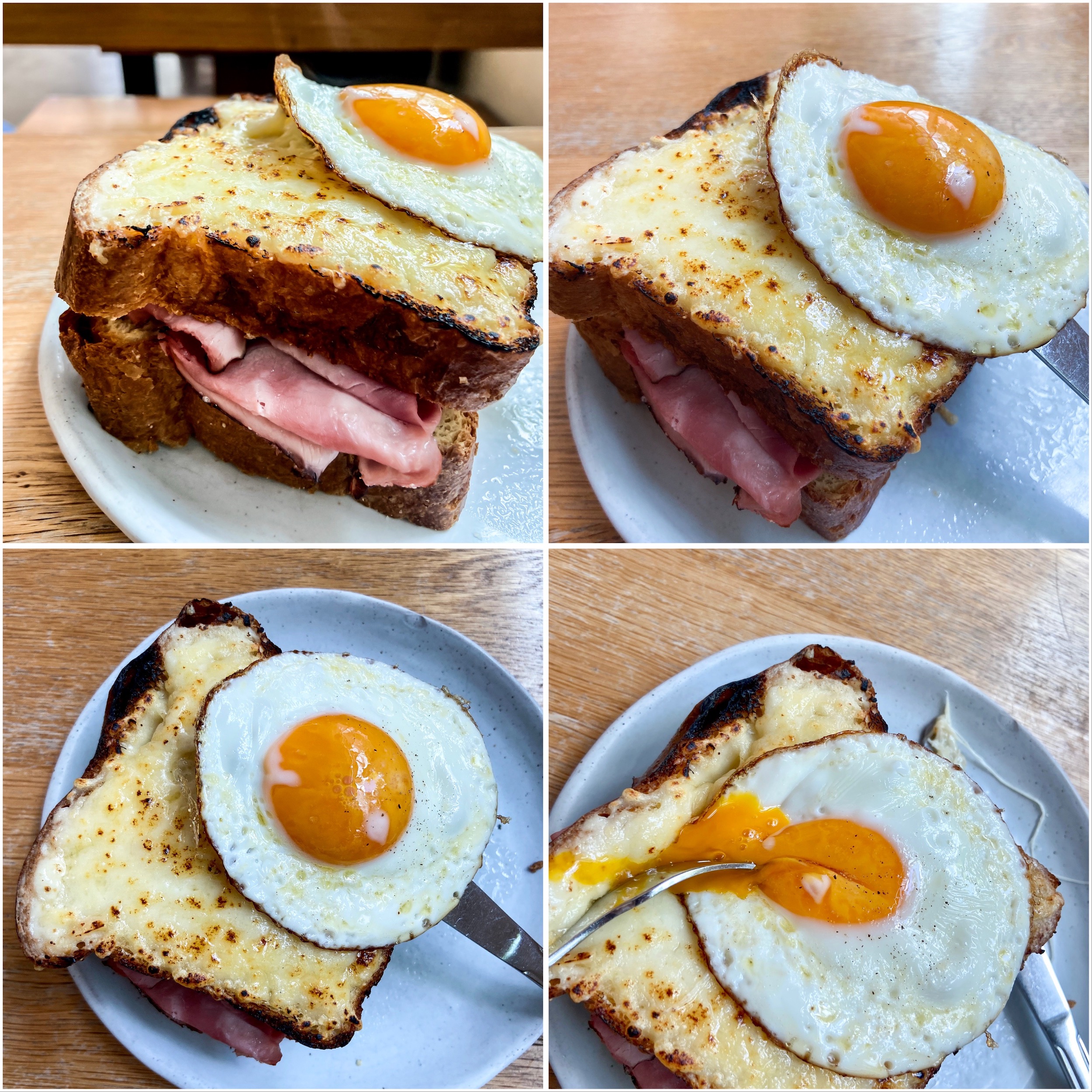 rating: 5/5
$$
Nemesis Gastown
302 W Hastings St, Vancouver, BC V6B 2N4
nemesis.coffee/