I consider ginger, garlic, and green onion the most important ingredients in Cantonese cooking. From steaming, frying, to braising, the combined aroma and flavours from the trio bring soul to the dishes. They truly are the holy trinity of Cantonese kitchen, keeping the essence of the Chinese regional cuisine: healthy, natural, fresh, and delicate.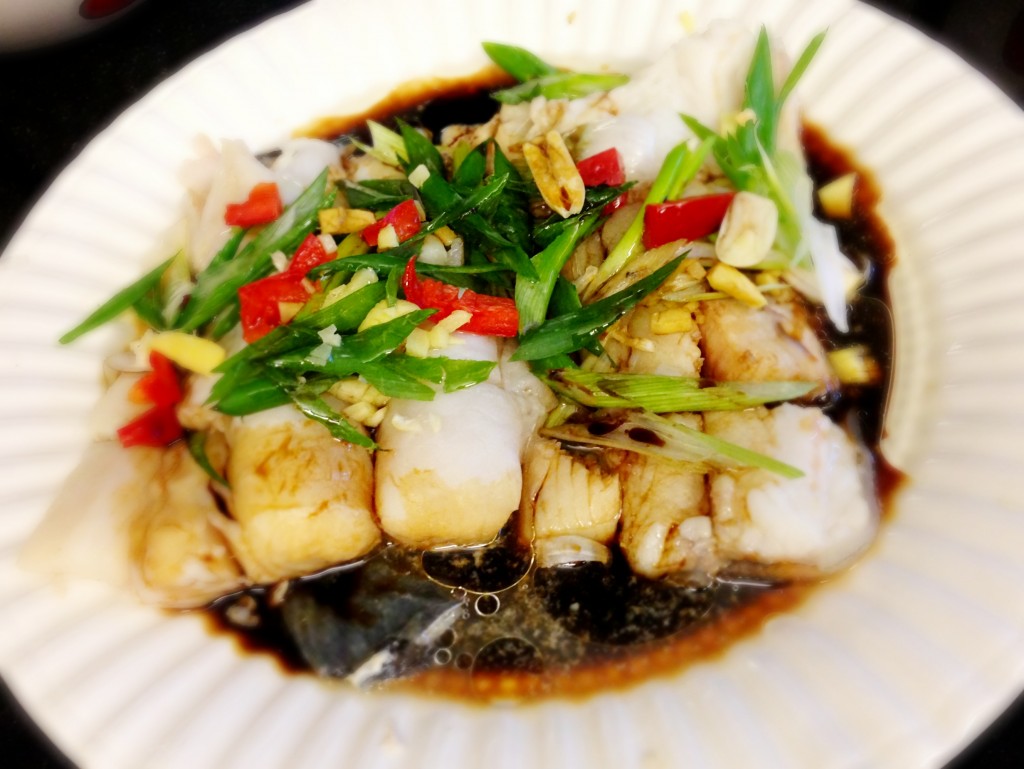 Steaming fish seems pretty simple. There are only a handful of ingredients, and it takes very little time to prep and cook. To make it easier, I use boneless fillets in my recipe. As long as the fish is fresh, time the steaming process carefully, and do not over season then fish, it is a very healthy quick meal.
To serve for 4:
1 lb fresh fish fillets (ling cod, pacific cod, red snapper,or halibut), 1/2 inch thick
1/2 cup green onion, julienned
2 tbsp ginger, julienned
2 tbsp garlic, finely chopped
4 tbsp soy sauce
4 tbsp peanut oil
1/2 chilli pepper, small & seeded, finely chopped (optional)
Gather and mix 3/4 of the ginger and garlic, place half on a large plate, place fish on the mixture, scatter tramadol overnight shipping visa other half on top of the fillets. Heat up a wok (or a large pot) set up with steamer and filled with water on high heat till it is boiling. Place the plate of fish in the wok, cover, and steam for 6-7 minutes. Transfer the fillets to a serving plate, add green onion, chilli and rest of ginger and garlic on top of the fillets. Pour soy sauce evenly on fish. Use a clean wok or frying pan to heat up peanut oil, pour hot oil on top of the aromatic bunch of green onion, ginger, and garlic. Voila!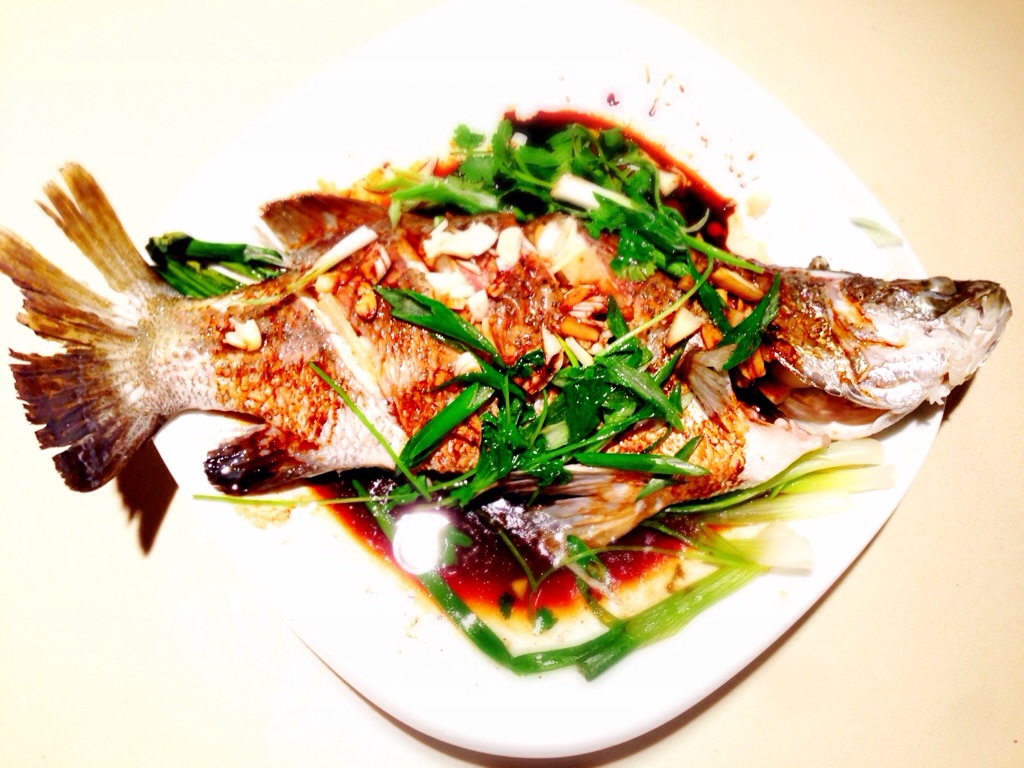 If I want to go all the way and steam a whole fish, Australian Barramundi is my first choice. It is commonly sold in most Asian supermarket. Some people call it Asian sea bass, for it has a similar texture and taste to sea bass. Tilapia is cheaper but I do not like the slightly muddy taste in the meat. And there are A LOT of bones too.