Rick and I were being a little ambitious.
We wanted to walk the entire sea wall in Stanley Park, but we gave up after an hour because we had barely covered a quarter of the whole thing. So we followed a trail into the woods and tried to cut through the park.   After we walked around the Beaver Lake,  crossed the Lion Gate Bridge Road and went through more trails,  we reached the Third Beach.
That was quite a bit of walking. We thought we deserved a break for a cold beer and some snacks at The Teahouse.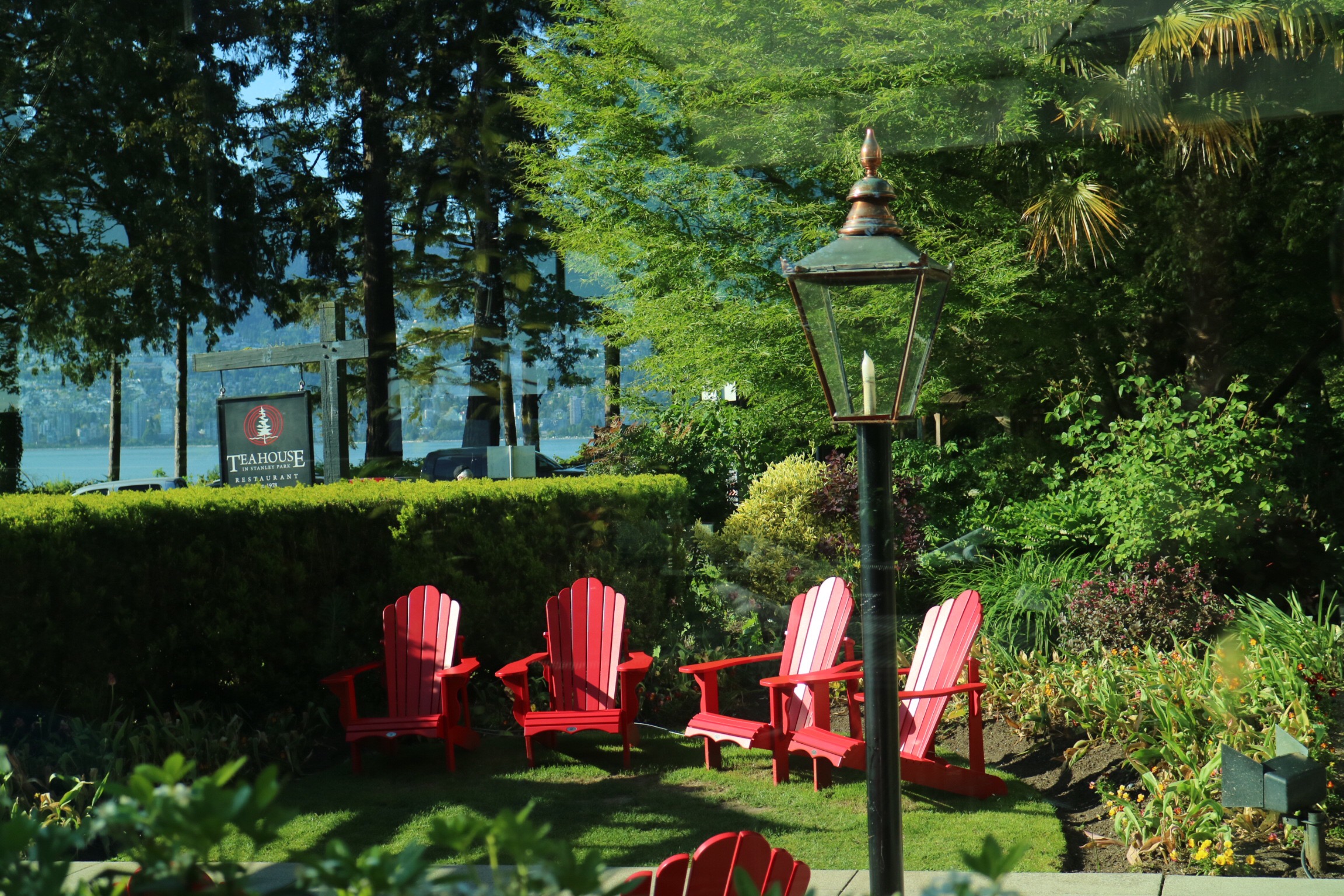 I was happy about the decision because I had yet visited here despite passing it by many many times. The Teahouse has such an immaculate location with both the old forest and the ocean only steps away.  The beautiful backdrop of nature has made the restaurant one of the most popular spots in the city for weddings and other ceremonies.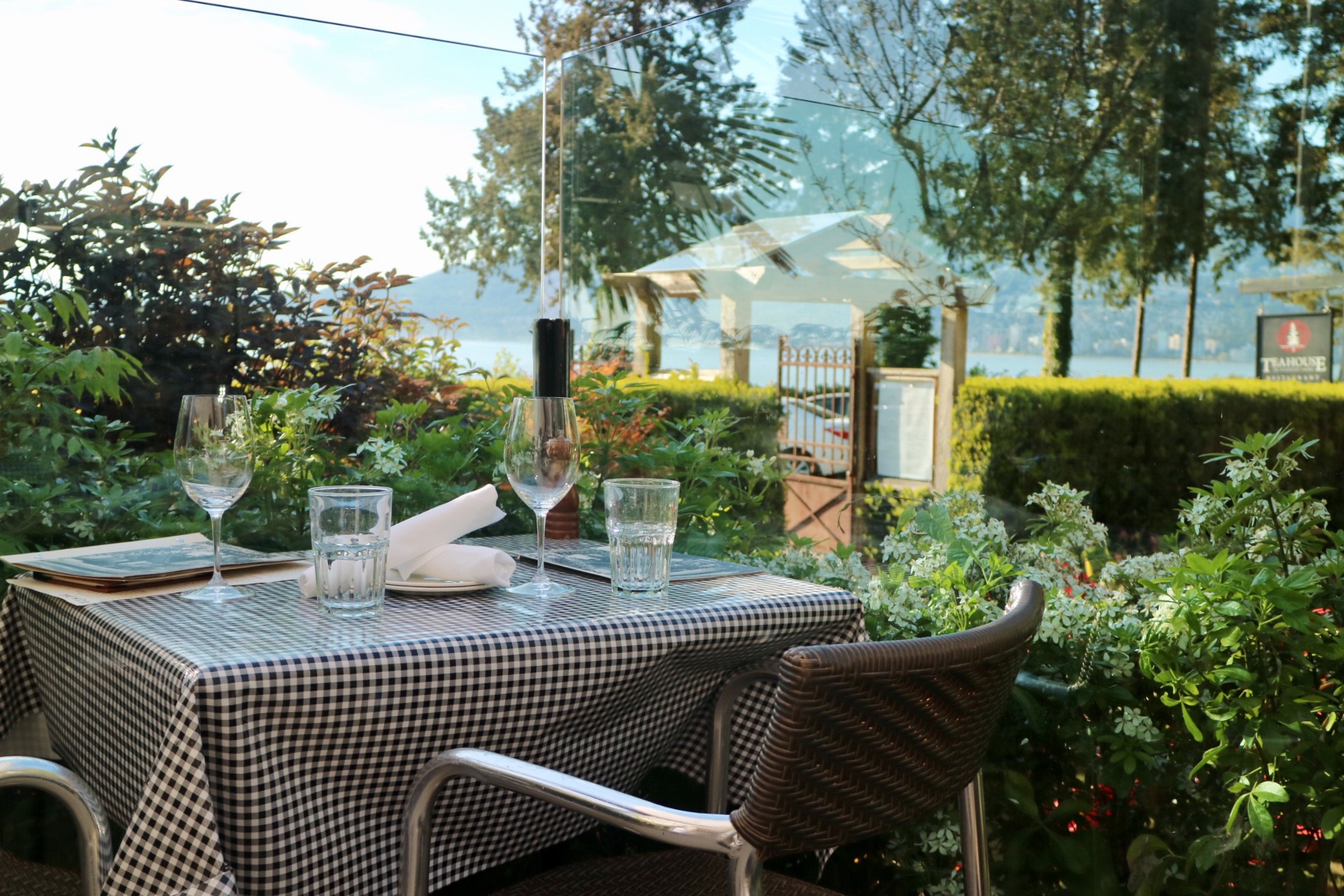 We started with a glass of the Stanley Park Lager each, a clean, smooth and easy drinking beer with a touch of citrus, which was perfect for the late summer afternoon. We felt relaxed after our first couple sips of beer.
We felt relaxed after our first couple sips of beer.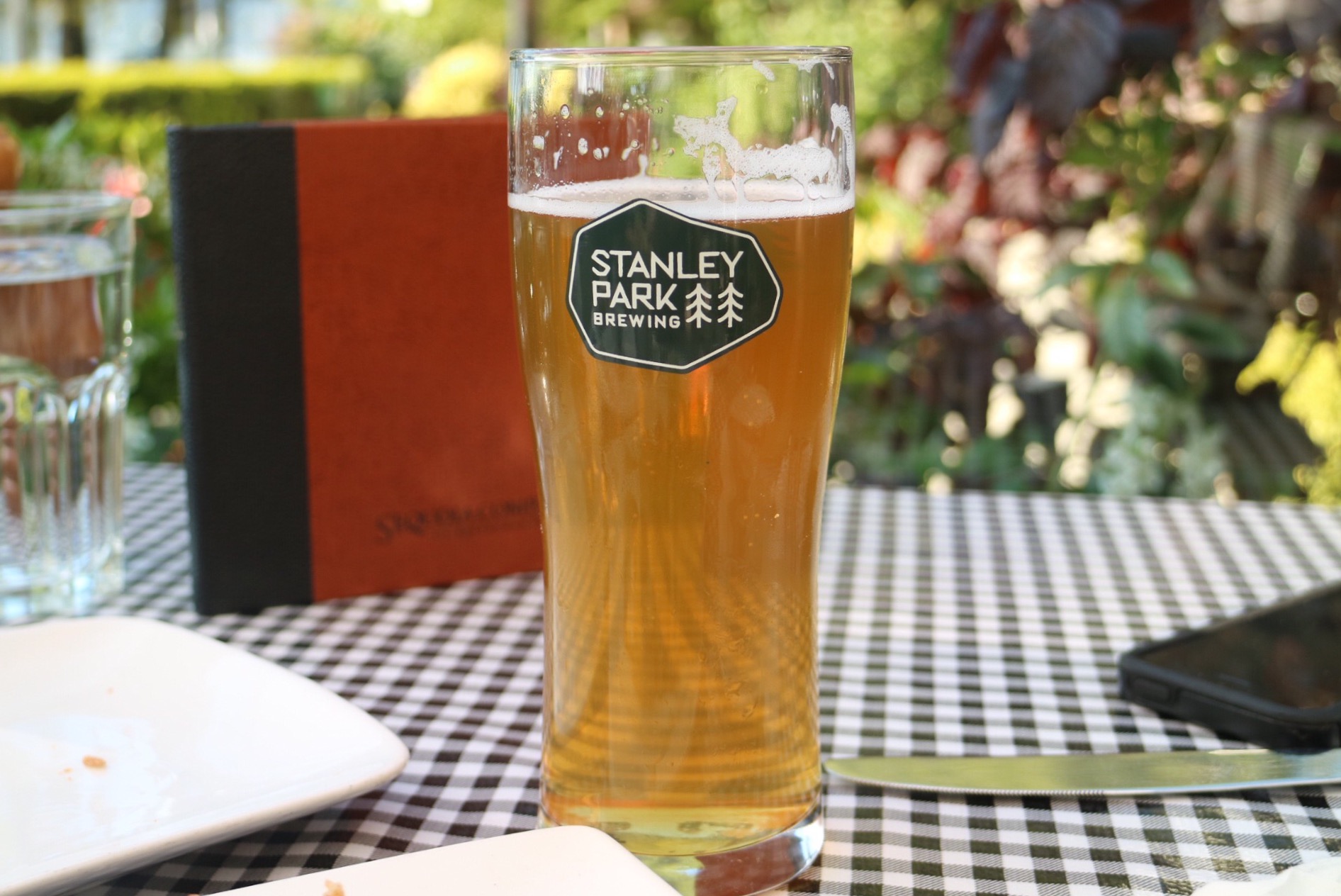 And we ordered a couple shared plates to snack on while enjoying the ice cold drinks, the fresh air, and the gorgeous natural surroundings.
Both the Pomme Frites with Truffle Aioli ($8) and the Salt & Pepper Squid ($13.50) were perfect snacks to go with our beer.  The squid pieces they use were a little small so there isn't too much batter on them. I would love the squid a little more succulent with a fluffier exterior.  The price here is surprisingly reasonable, considering the amazing views around here.
The service was quite good here. And their extensive wine list also impressed me.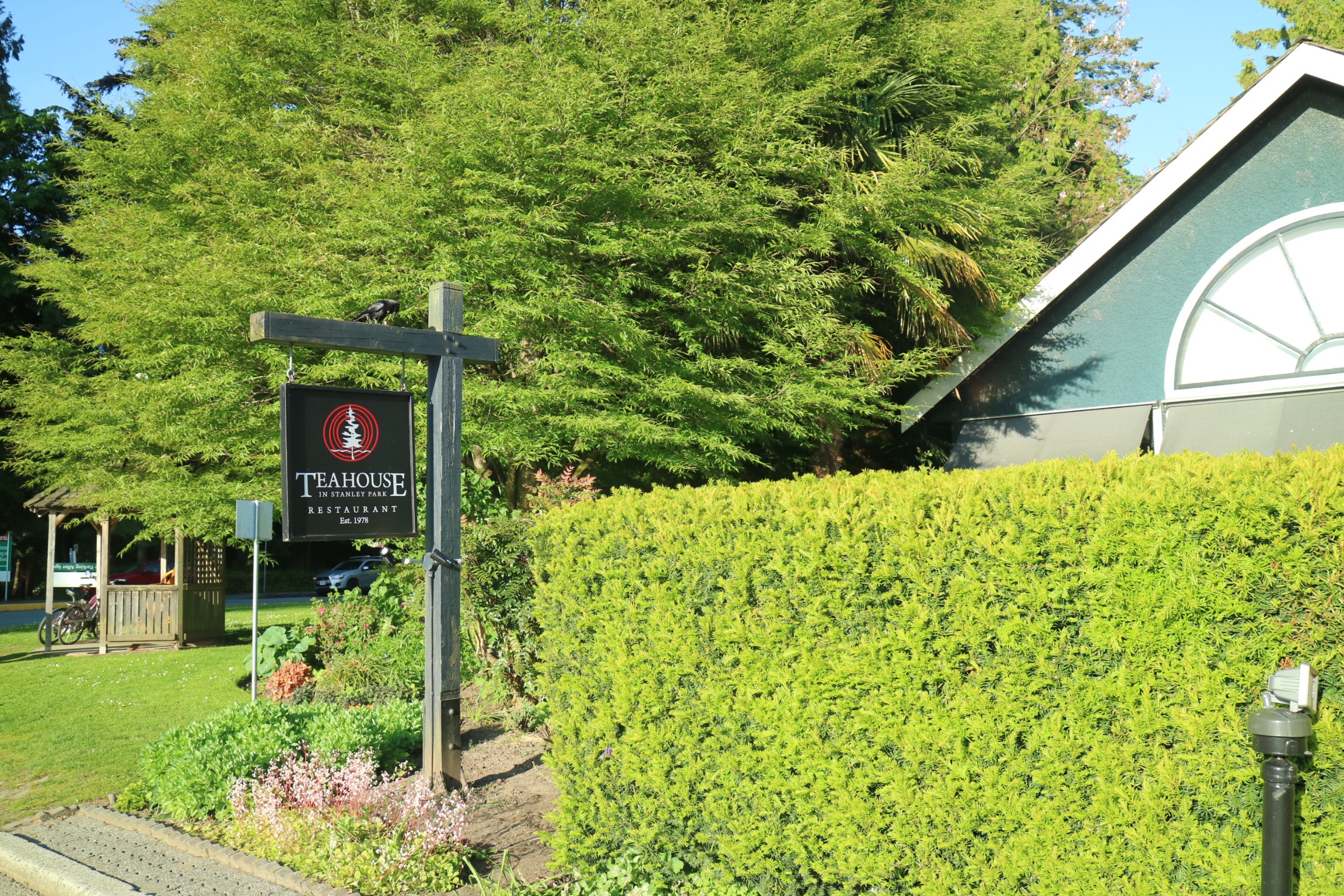 Overall
I highly recommend The Teahouse for drinks and snacks if you decided to take a break from walking around in Stanley Park.  They feature a rotating daily special for beers and a large wine list.  And the shared appetizer plates are reasonable for a prime location like this. I would like to come back here for a meal for sure.
Website and menu:
More reviews:
Location: