I was invited by another food blogger friend to do a small tasting at Yuzu Shokutei. This is indeed the best type of tasting for a restaurant to find out how foodies like their food.
Here is a little background of the Japanese eatery. It was opened as Touhenboku Ramen, at 854 Denman Street last August. But the owner Jay Liu decided to leave the ramen chain founded in Toronto and put his own vision on the menu for the local diners.  He teamed up with chef Phong Vu from the popular Vietnamese eatery House Special and relaunched the restaurant as a brand new concept: Yuzu Shokutei.   The new menu now features a bigger variety of dishes with more refreshing flavours. Although they still serve ramen, they definitely come across as more of an izakaya style restaurant.
We started with some drinks, including the non-alcoholic Yuzu Lemonade, and the whisky based Yuzu Sour, whcih were both light and refreshing if you a fan of yuzu flavour like me.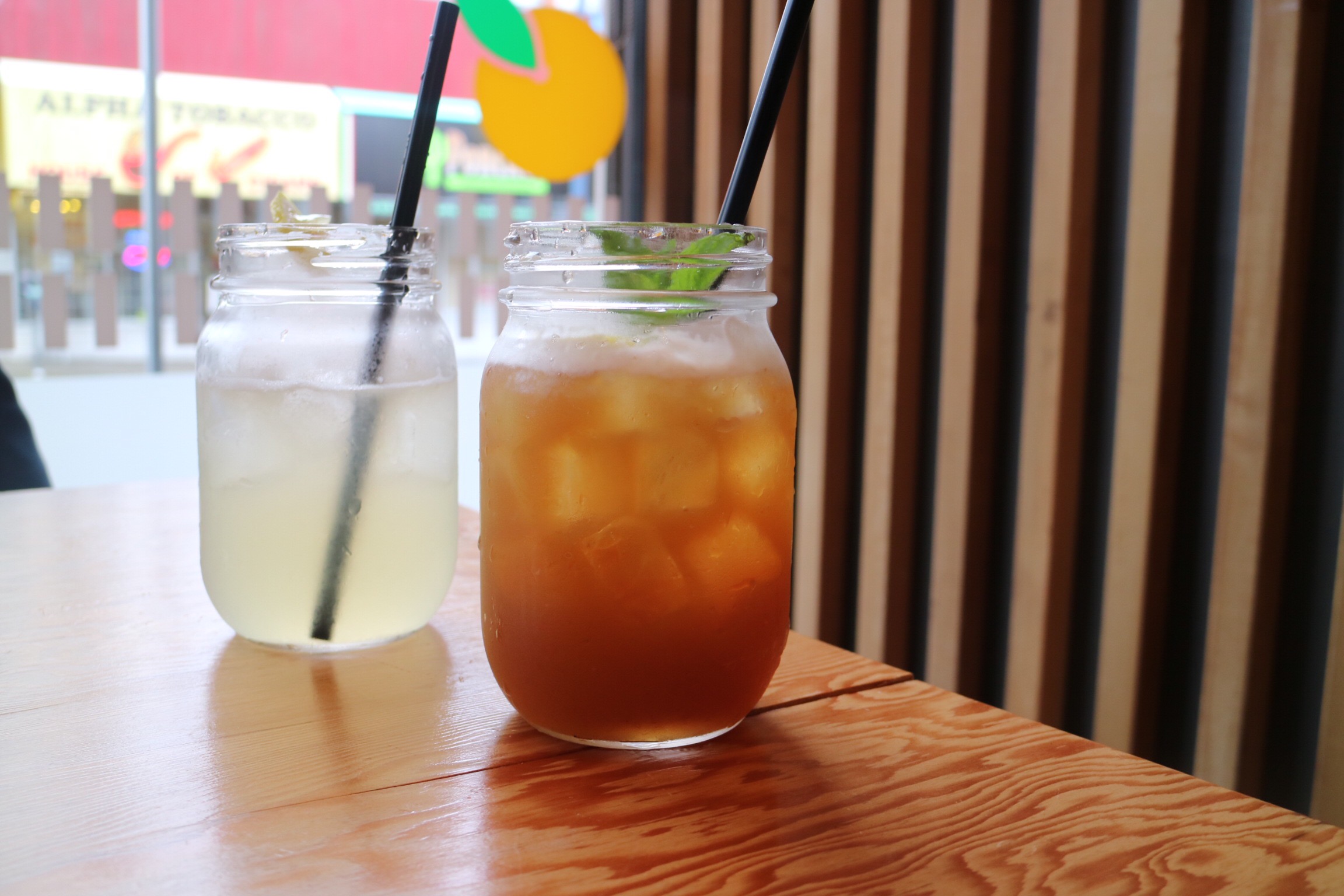 The Chicken Karaage ($7) featured deep-fried chicken thigh, breaded and fried with a crispy exterior texture. And I enjoyed the seasoning on it.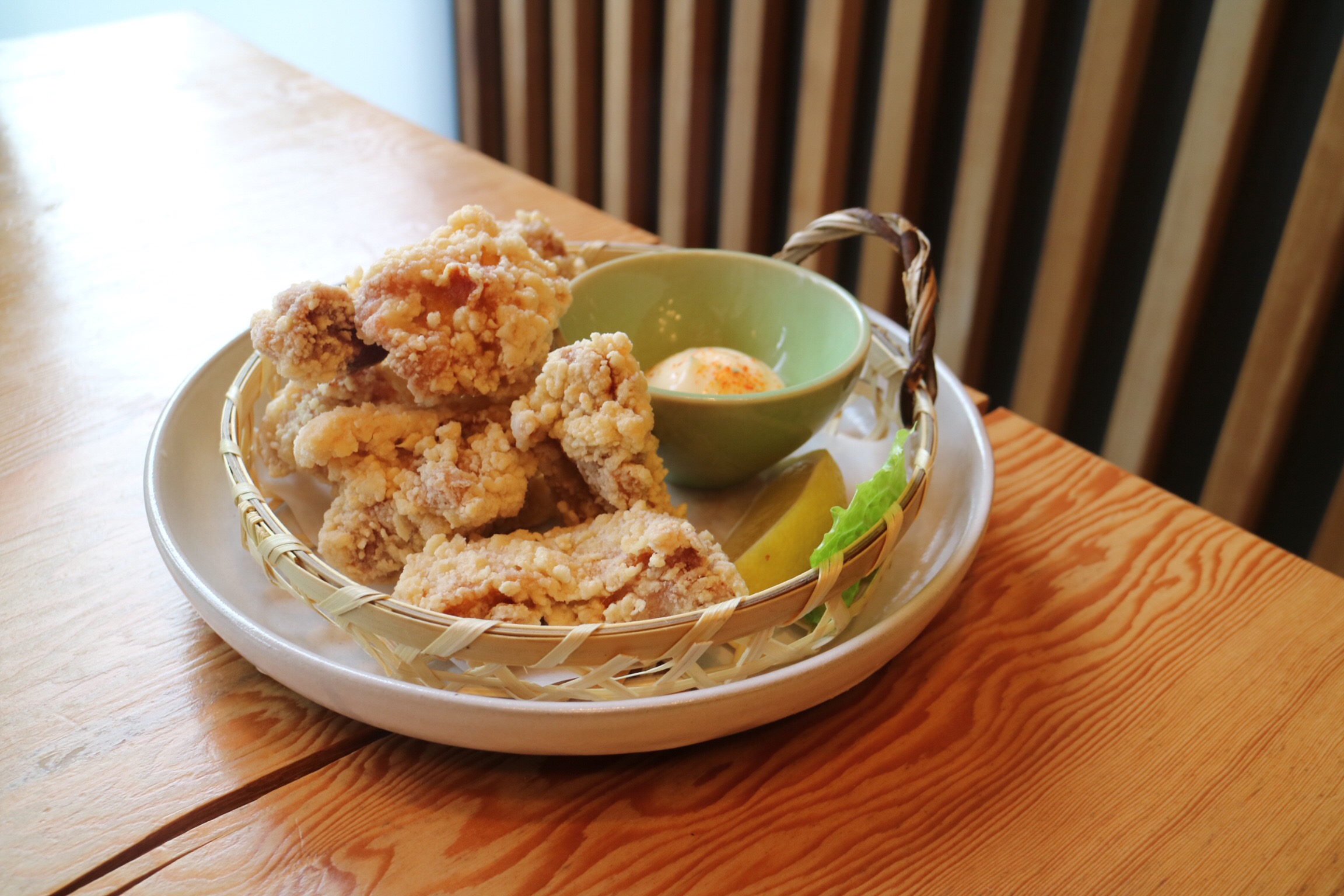 The Gyoza Bacon Cream ($8) seemed like a playing on perogies but with Japanese gyoza dumplings. The filling was flavoured nicely. The dashi cream sauce and the bacon bits were very likeable. But I think the sauce should be a little less liquidy, or it should be served on the side. As the dumpling skin was very thin, it got a little soggy sitting in the liquidy sauce.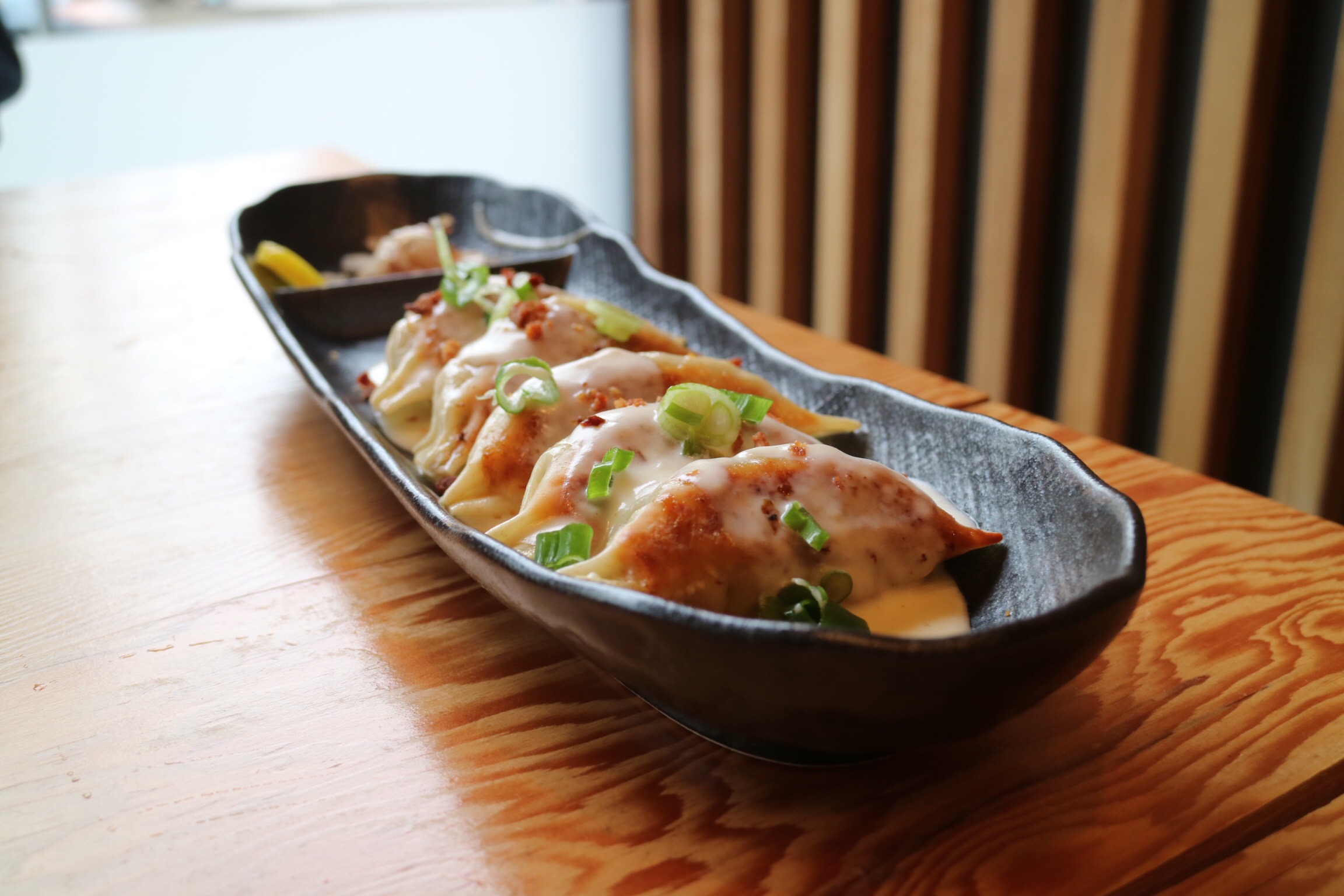 Visually, the Okonomiyaki ($8) was very enticing. The flavours were spot-on as well. But I would like the pancake a little thicker to hold up against all the sauces and toppings.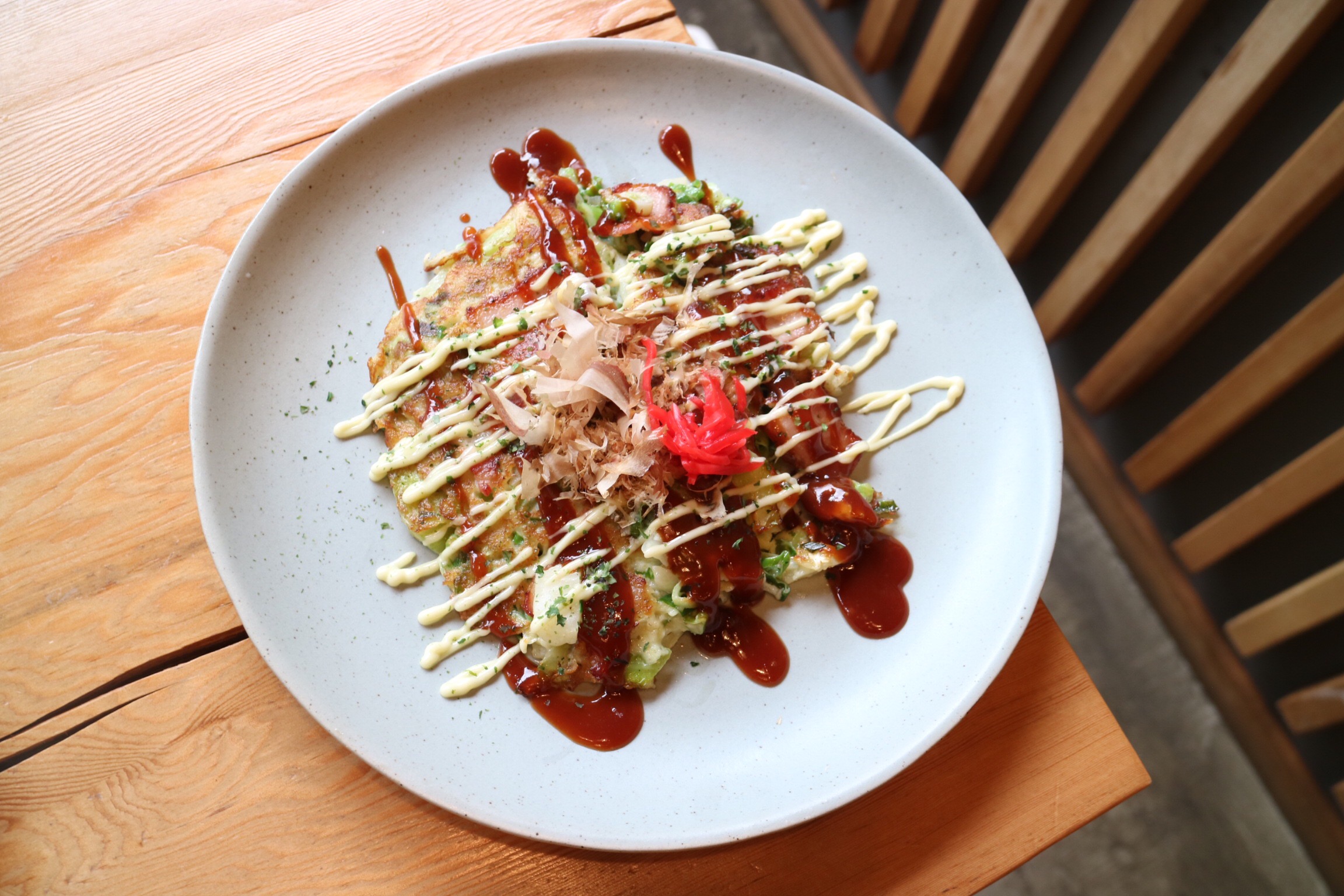 For Ramen ($14.75), we had the one with a Truffle Flavoured Broth. I'm never a ramen purist. So the unconventional flavour was actually quite interesting for me.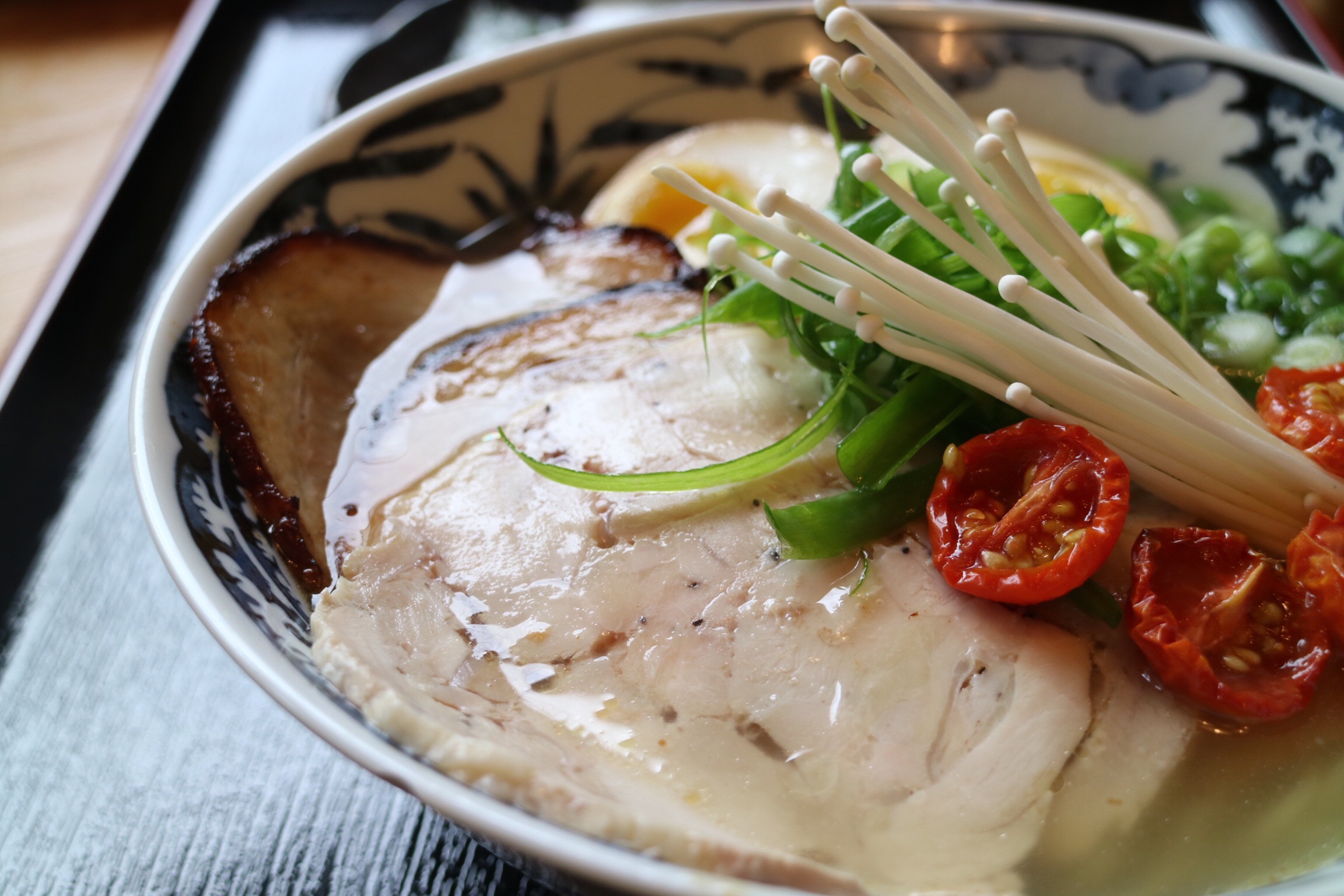 I enjoyed the Tempura Platter ($as the vegetables were perfectly fried. The breading was light and crunchy. Fried avocado was pretty new to me and I was digging its texture.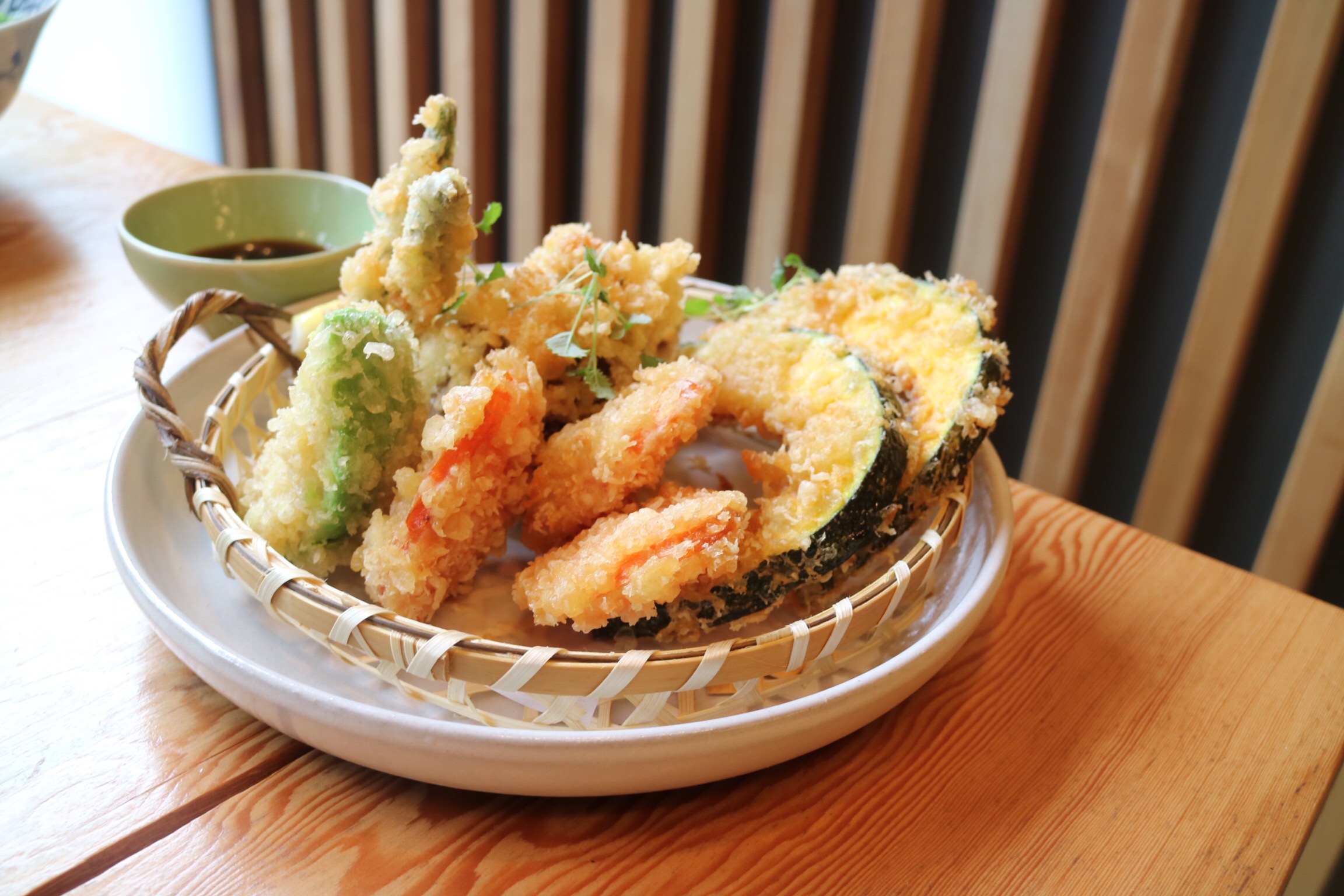 To me, the Gyu Steak on Rice ($14.75) is a good deal, with grass-fed beef tenderloin pan seared to medium rare, and the whole portion being big and satisfying.  However, I couldn't help comparing this to my favourite beef rice bowl at Kingyo ($15.80), right across the street from Yuzu.  Although serving in a long oval bowl here makes the presentation impressive, the rice is not fully covered with beef and other ingredients on top, and it tends to get cold rather quickly.  I'm not sure if using pan fried bean sprouts is a good idea either, as bean sprouts tend to get watery when fried, making it a little messy and affecting the consistency of the rice. Basically, a bowl of warm and comforting gyu donburi is what we look for.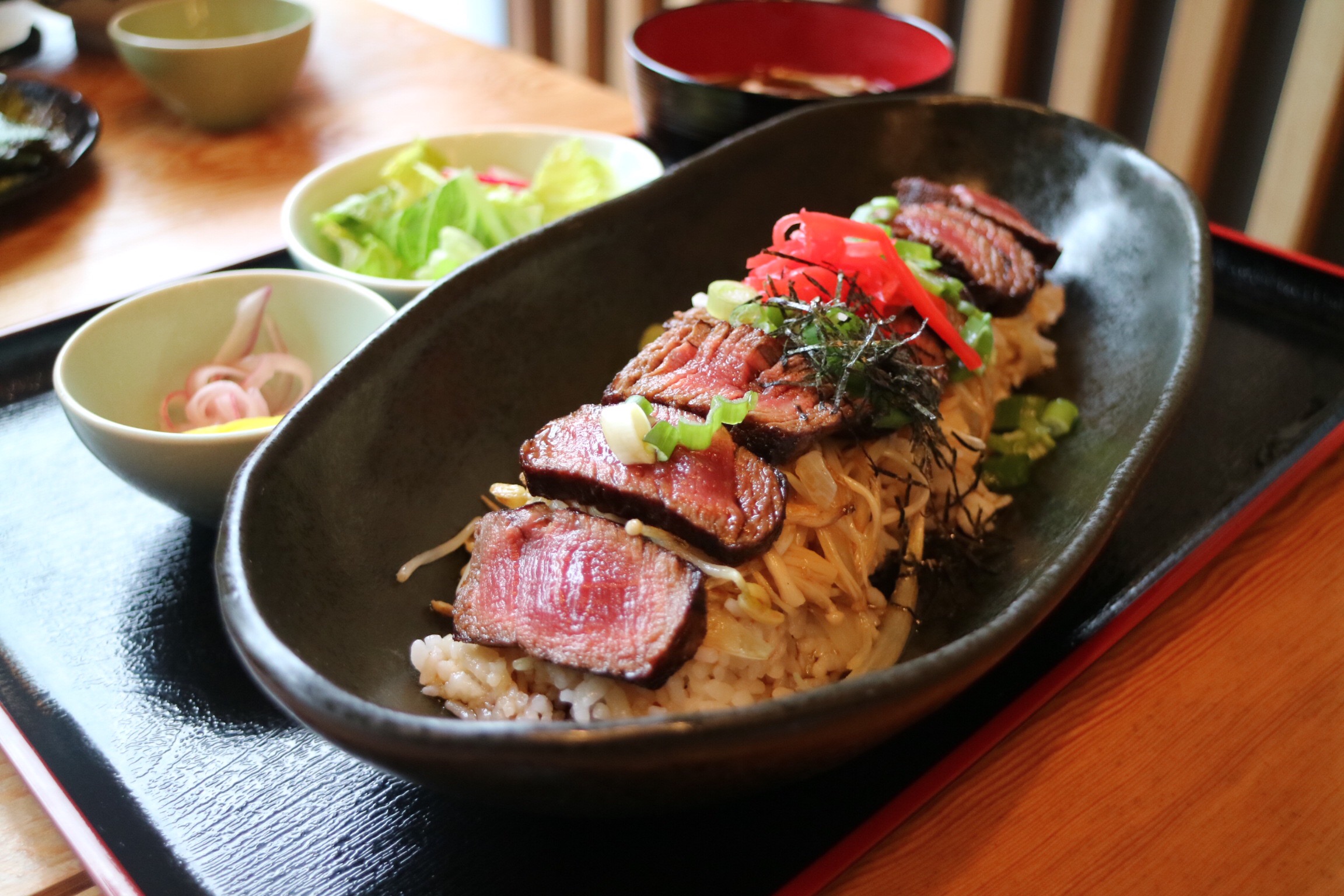 I think it's pretty cool that Yuzu Shokutei has a menu that's beyond a ramen shop's. However, I was hoping to see something more unique and bolder, as they just had a great chef join the team. I wouldn't mind seeing something a bit more fusion on the menu.  After all,  they need something even more refreshing to compete with all other great izakaya spots in the neighbourhood.
Website and menu:
More reviews:
Location:
* Food and beverage tasted in this post were complimentary. Opinions are on the reviewer's own.