I had passed by Pho Ten in Ironwood quite a few times but never tried their food. My friend Jonny once told me he did not think the food was good there, and that might had contributed to my hesitation of eating there. But I was glad I walked in one day and proved Jonny was wrong. Pho Ten serves good pho!
I ordered Bun Bo Hue, which was a little different from the generic pho dishes. They served round rice noodle, slices of beef buy levitra without prescription brisket and beef shank, Vietnamese ham, and a small chunk of pork hock in the soup. And the broth had a slash of chilli oil in it, making it spicier and more exciting. It was a bowl of awesomeness and I quite enjoyed it.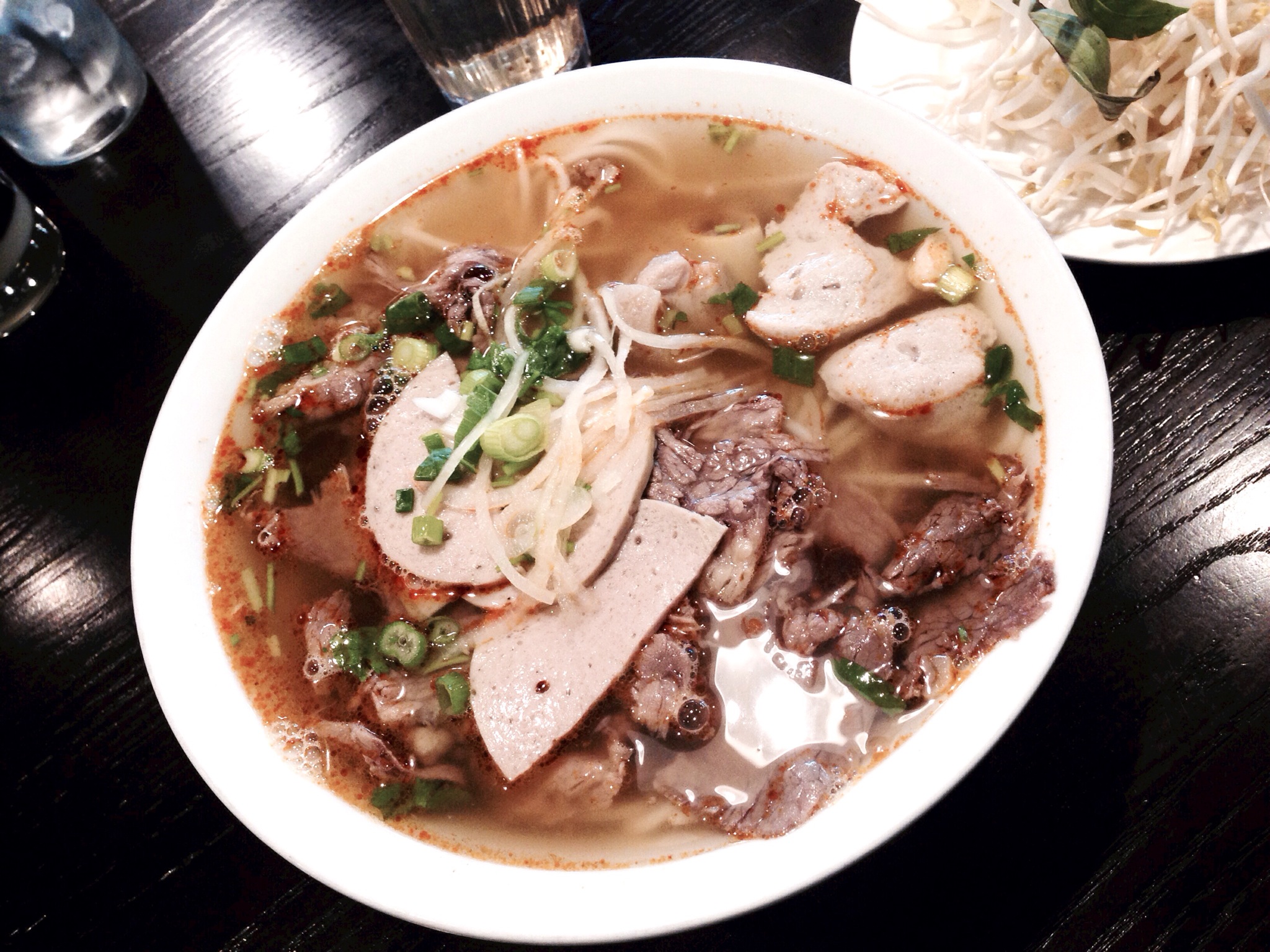 Can't wait to come back to try their other dishes!
Website:
http://www.pho-ten.com/
Map and other reviews: