Cafe Phin and Pho is my friend Jenny's to-go pho spot as it's super close to her home in the West End. Although being a much pickier foodie than me, she has probably become used to the food here. I came here with her and a few friends a couple times on our Tennis Doubles Sunday nights recently.  I have to admit, despite the good service, I probably would come here because of the convenience but not the food.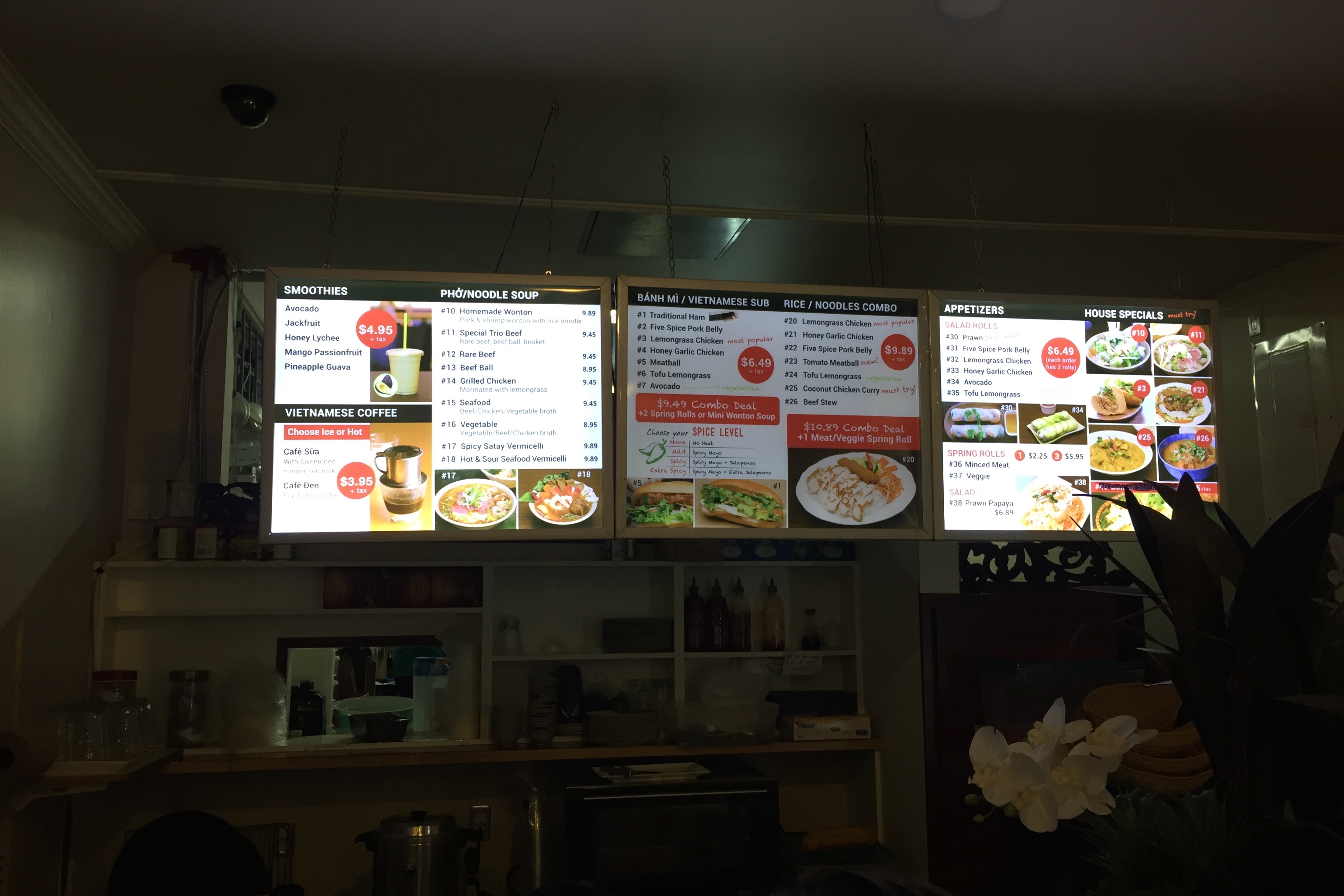 Their shop is pretty small and simple. You order and pay at the counter and they serve you the food to your table.  The staff here is always super friendly and attentive.
I actually quite like their noodle soups. The Spicy Satay Vermicelli and the Special Trio Beef Pho are both nicely presented while being served. They put an extra long plate to carry both the soup bowl and the add-ons of bean sprouts, basil, and lime, which somehow add the visual pleasure to my eyes. To be honest, I have tasted much better Vietnamese noodle soups in the city, but somehow I have grown very fond of the ones here just because how they present it here.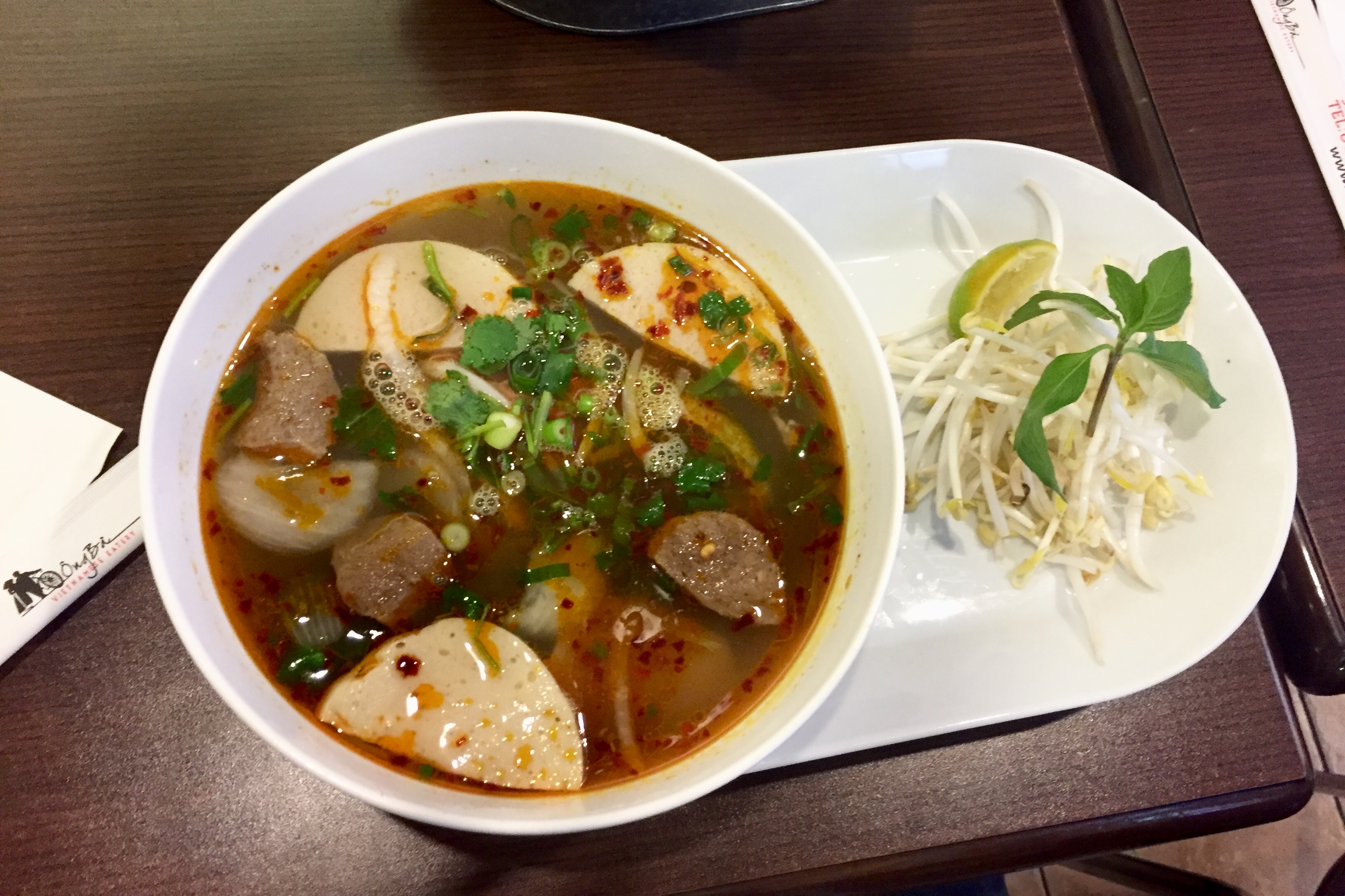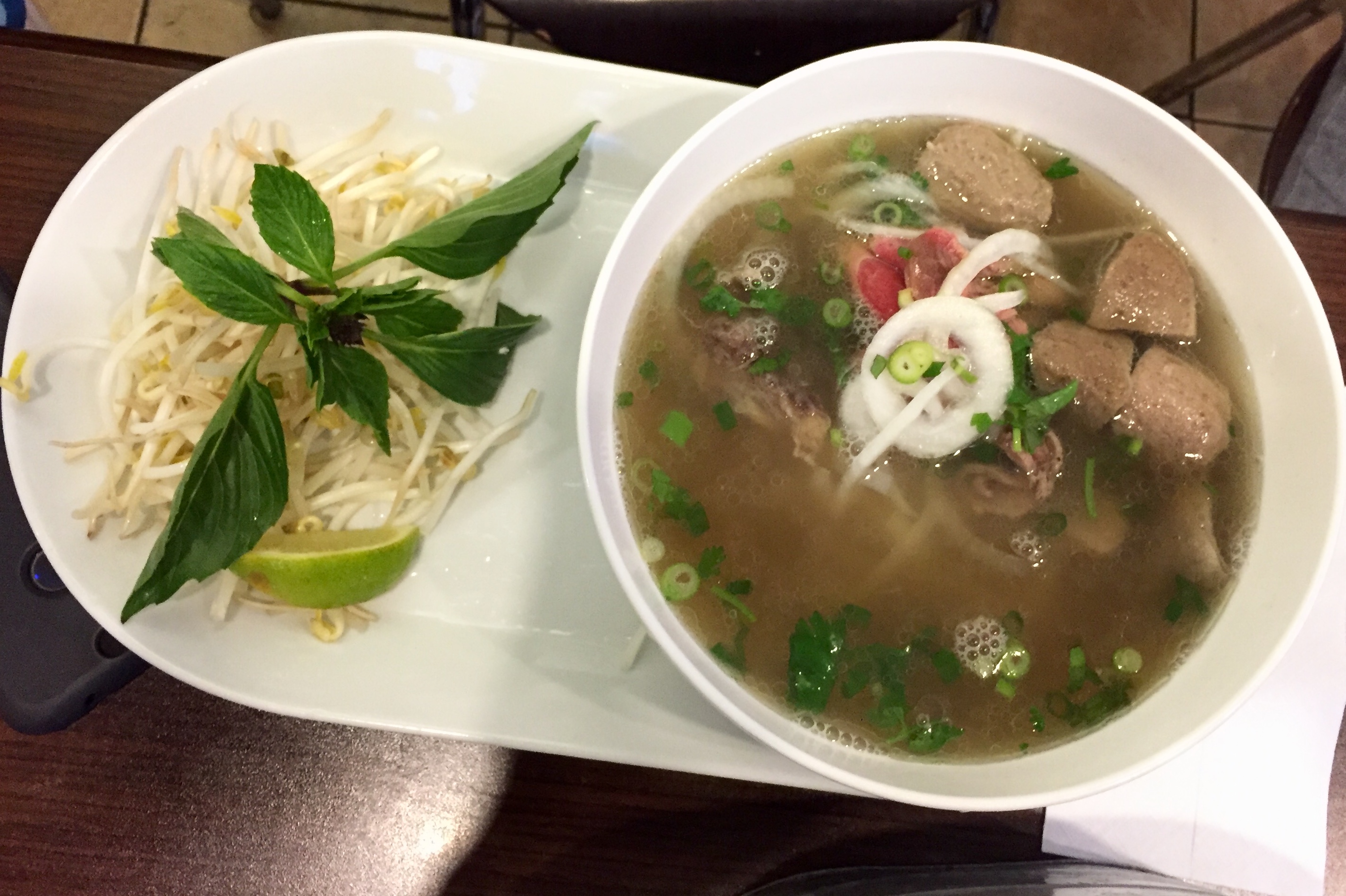 However, I am not a big fan of their spring rolls. As I often mentioned in my previous posts, I prefer Vietnamese spring rolls with a rice paper wrap, not a Chinese wheat flour one, which is the case here. I'm not sure if this is due to their Northern Vietnamese approach or the fact that it's more difficult to prepare the spring rolls made with rice paper.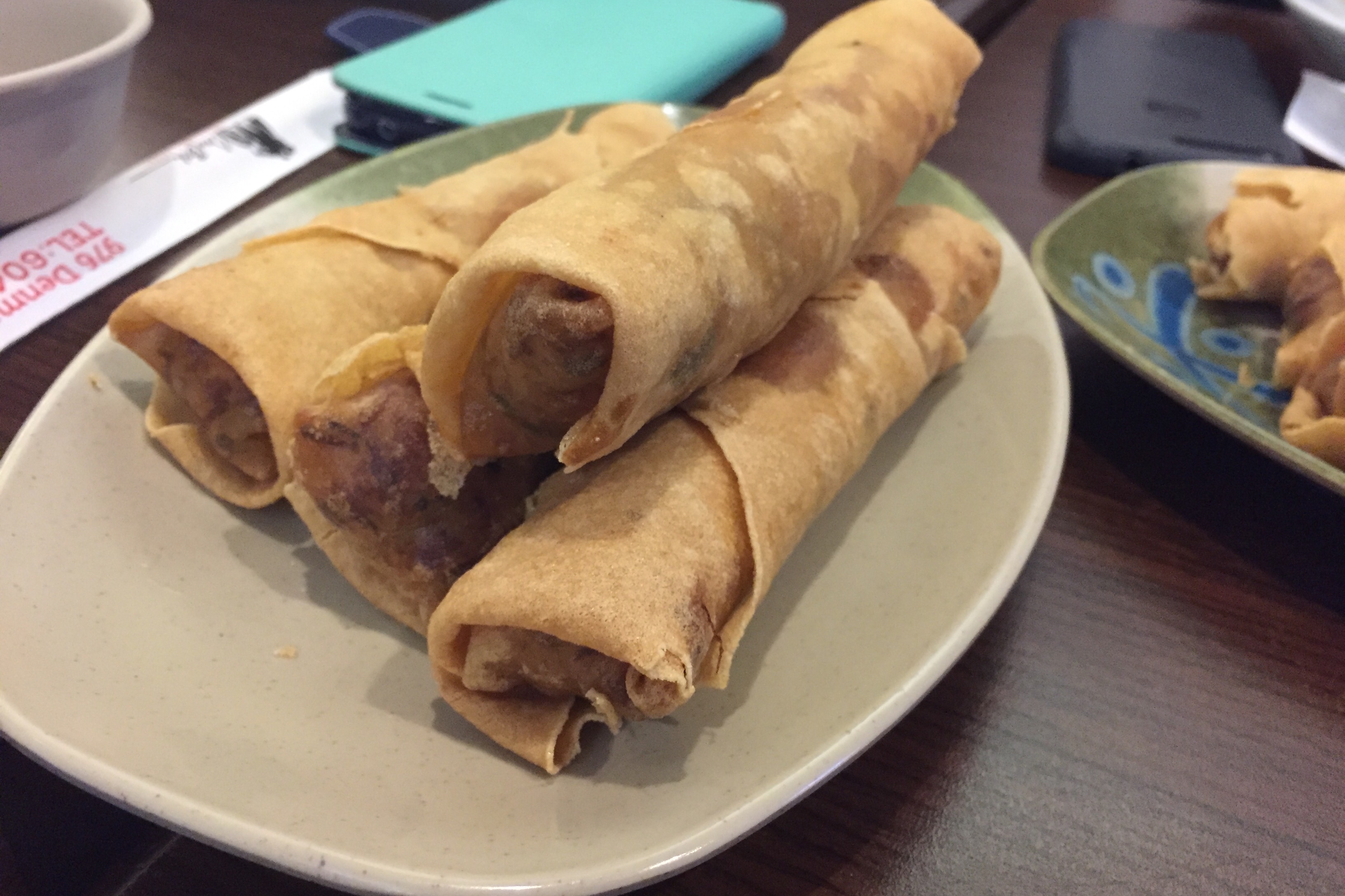 Unfortunately for their rice or vermicelli plates, the serving plate is way too big and it takes away the visual effects from the bottom long plate. I would probably use a large bowl instead, or maybe just the same bowl they use for noodle soup. With a large plate, the food looks too scattered and a little messy.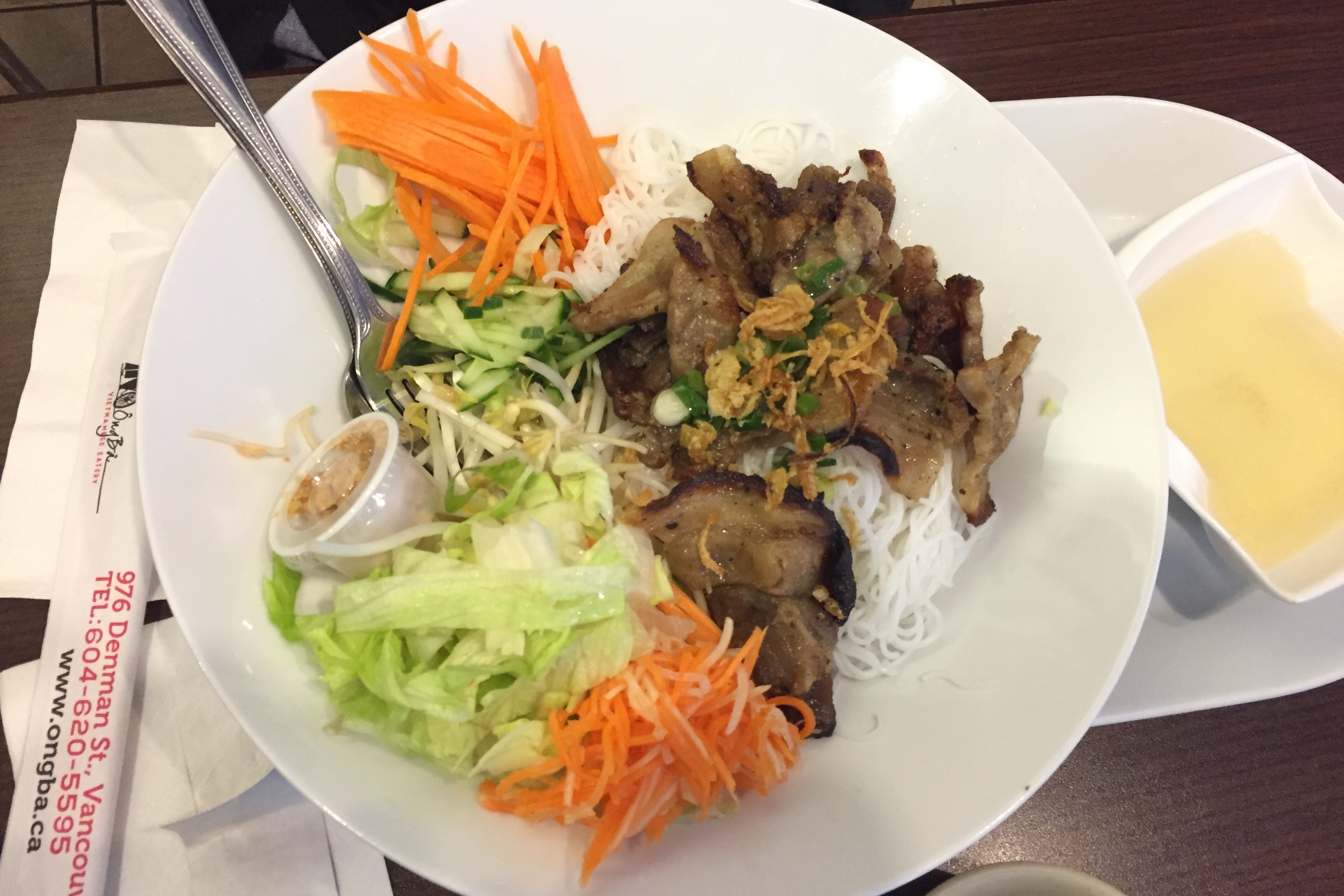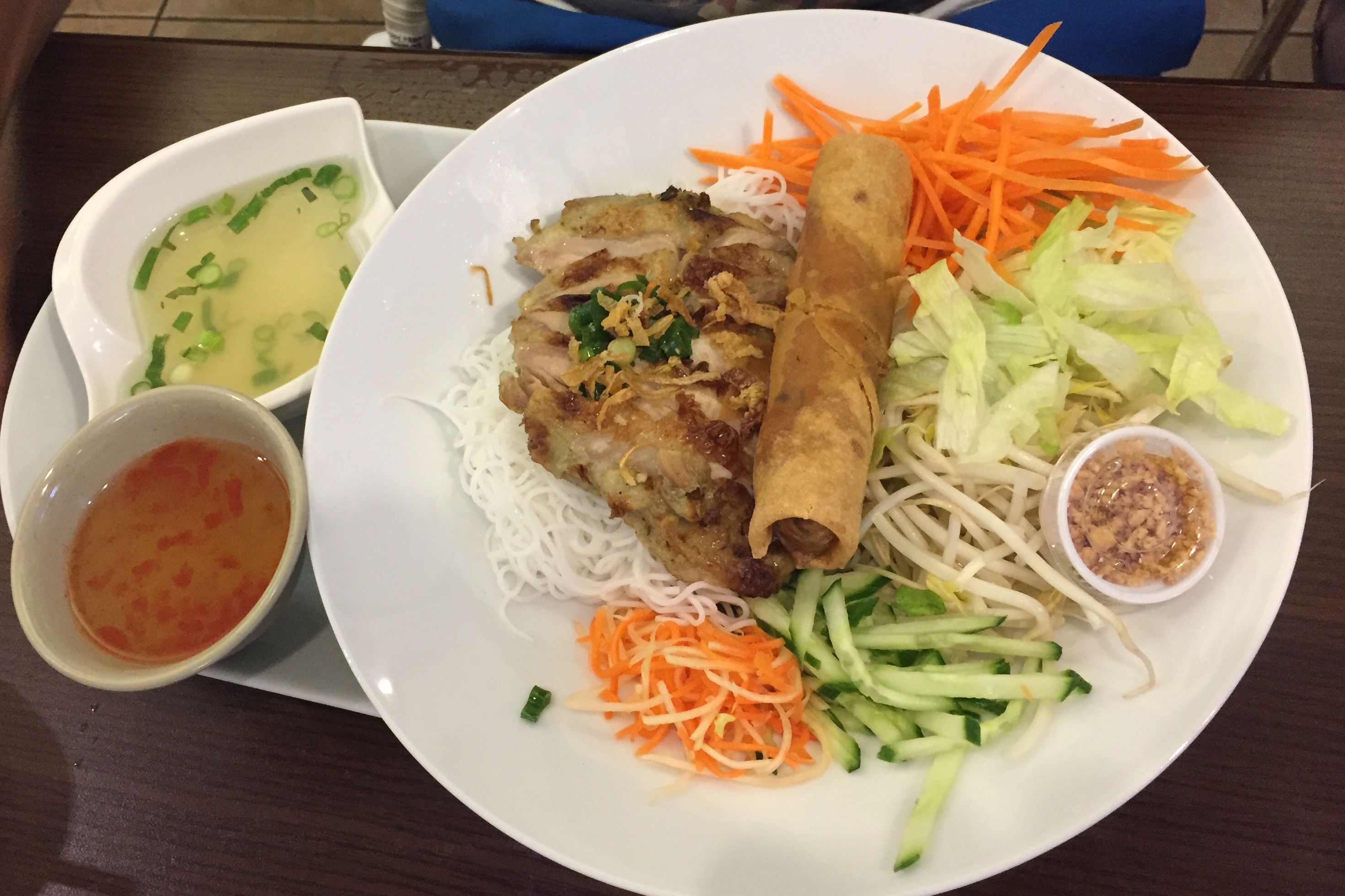 The Vietnamese noodle soups here are plated beautifully. Sometimes it's amazing that such little details would make something ordinary quite special. However, their food is kind of mediocre. Although there are better Vietnamese spots in the West End, the service here is always excellent and it's what it takes to keep the regulars coming back. I would still say yes if a friend suggests coming here for a quick bite in the West End.
Website:
https://www.facebook.com/Caf%C3%A9-Phin-and-Pho-488717797828894/
More reviews:
Location: