I found myself sitting with my friend Rick inside Hearthstone Tap and Forno, right beside Hearthstone Brewery. Over here they serve their own house brews on tap and pizzas from the "forno", their Italian oven.
Their square Roma style pizzas are slightly thicker and heartier.  The complementary Smoked Beef Cheek ($17) is their entry for Vancouver's Best Pizza Challenge, featuring cream, roast garlic, fiore di latte, grana padano and truffle. The richness of cream and cheese is a good match with the earthiness of truffle oil.  I enjoyed the slightly crispy texture of the golden crust.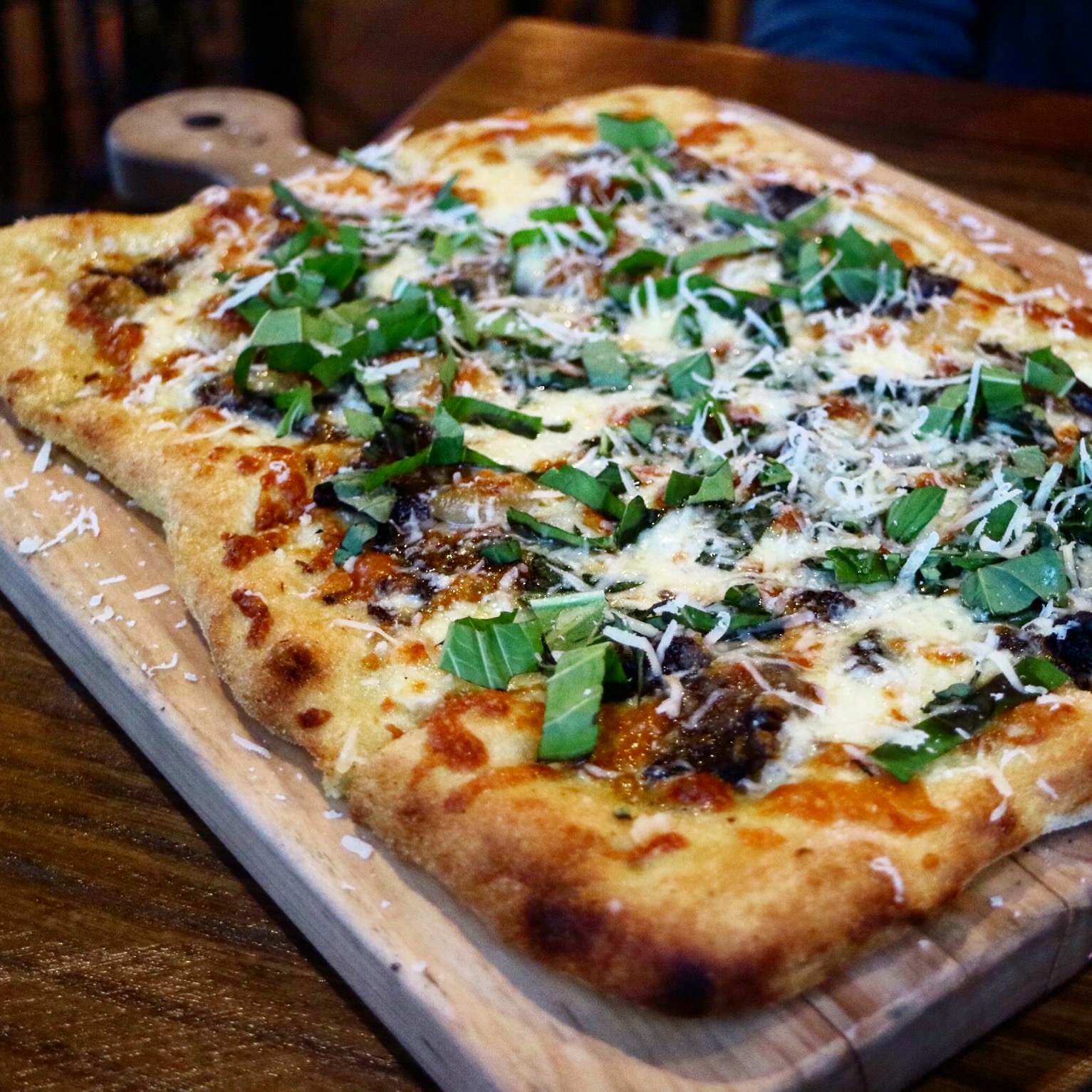 We also tried the Chorizo ($17), also topped with green olive, pickled peppers and fiore di latte. It was simple but tasty. But I kind of wish the waiter had warned us the size of the pizza. If we had known, we wouldn't want to order a 2nd pizza.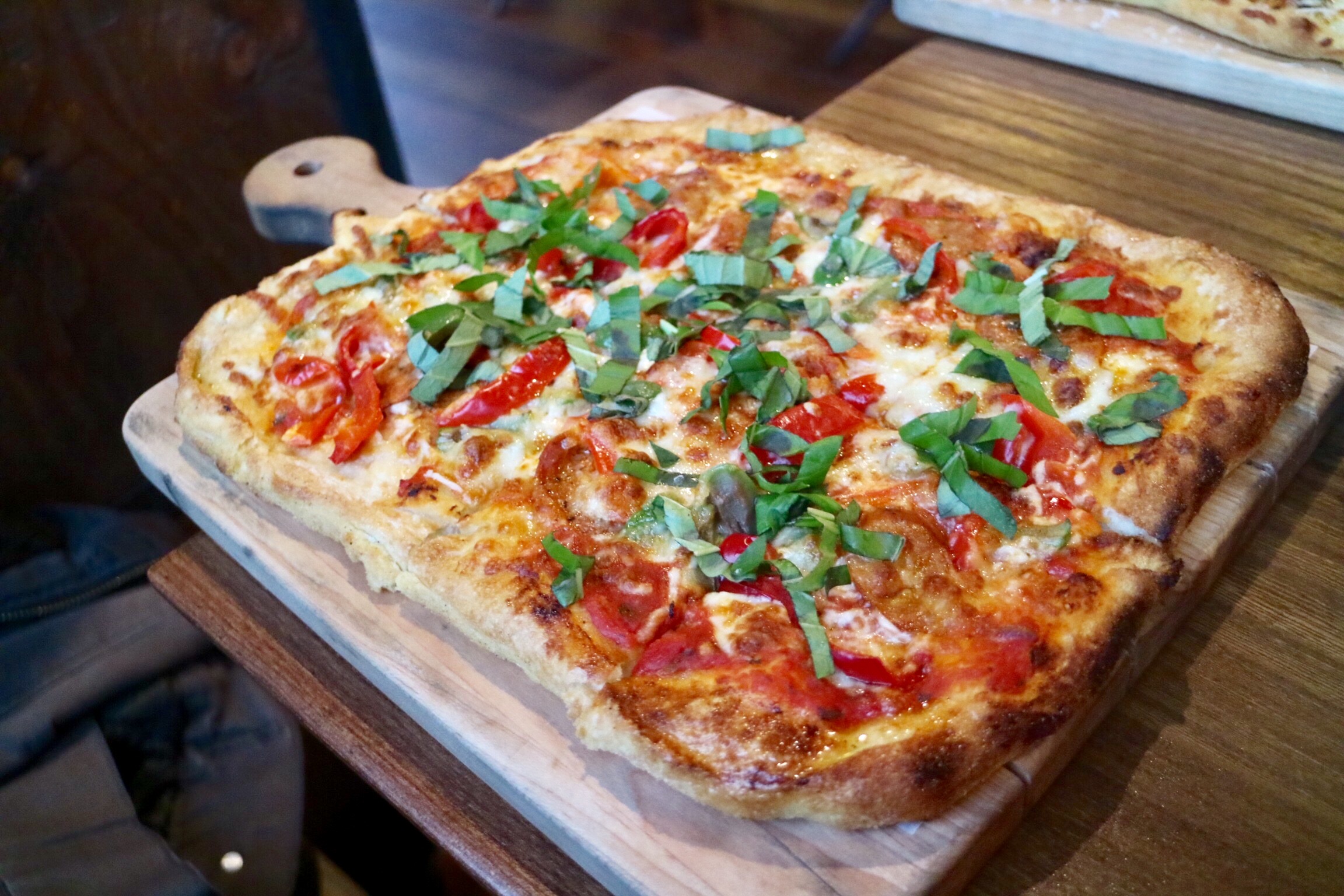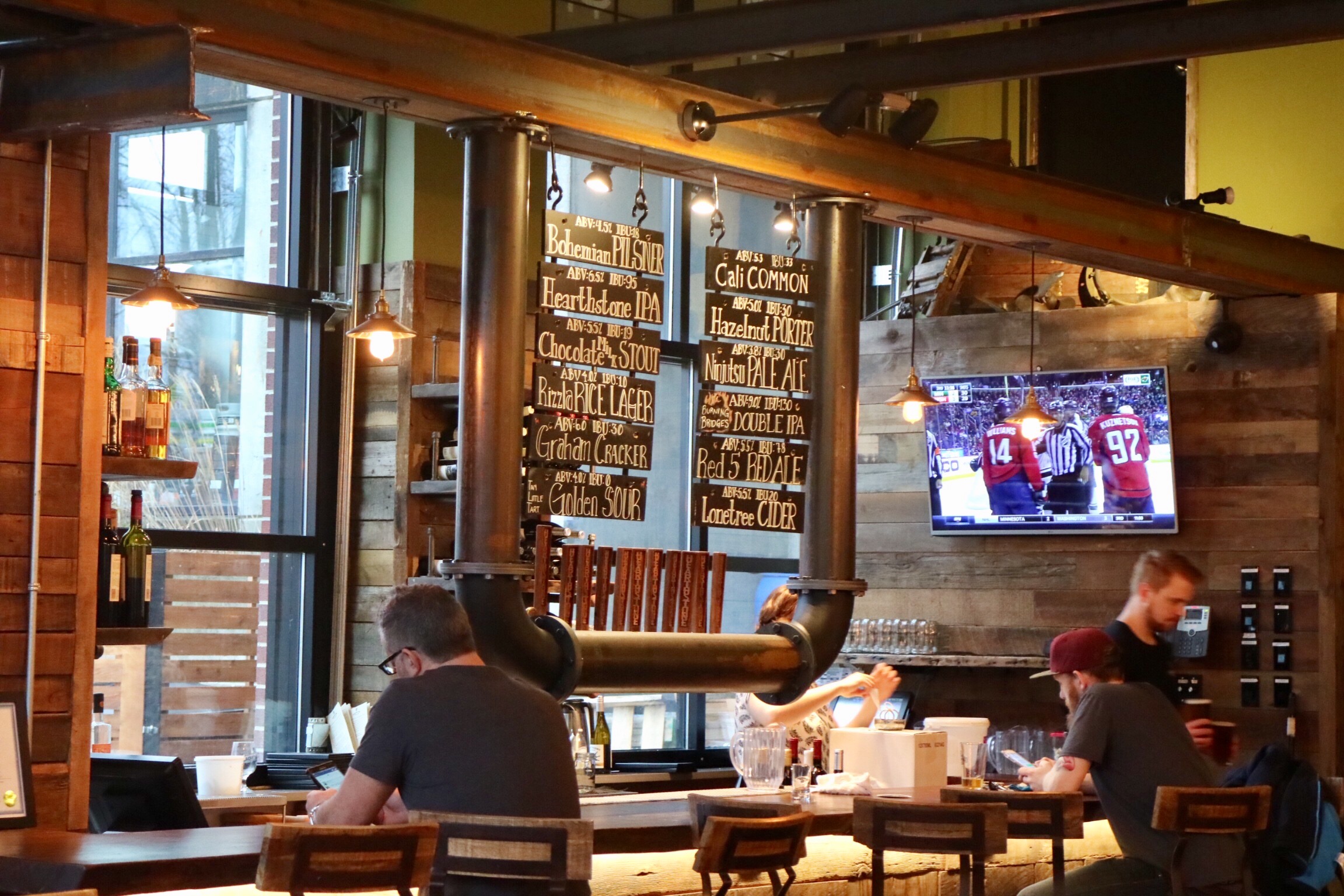 The waiter recommended the IPA for pairing with the pizza, and it was a good match. It was not as big and hoppy as I expected, but it was refreshing.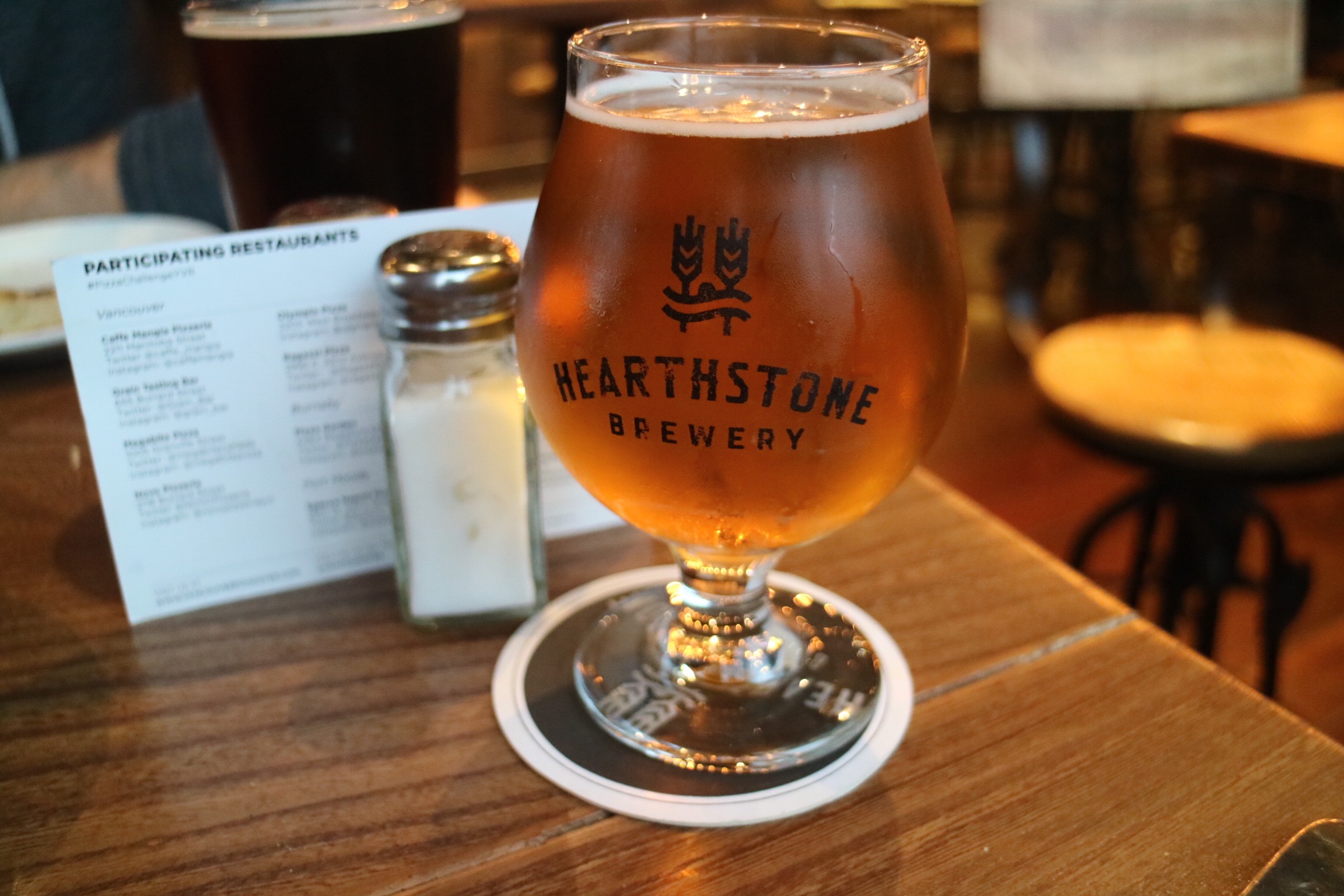 Rick's Chocolate Milk Stout was creamy and luscious, overnight tramadol reminding me of the local Winter Ale. It might not be the best beer to go with pizza, but it makes a good choice for just drinking.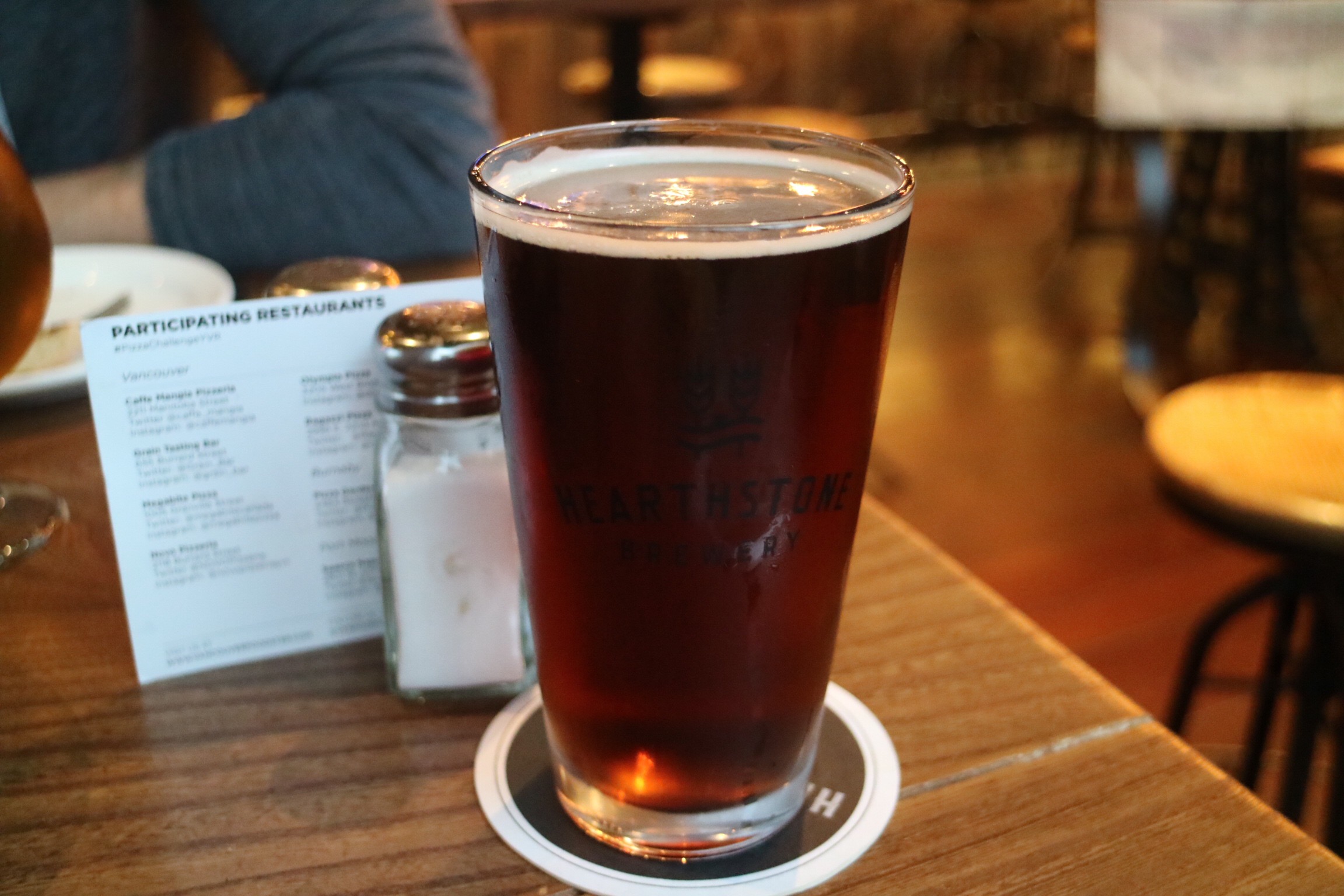 We also tried the Stuffed Mushroom Caps ($14), stuffed with goat cheese, walnut & roast garlic, dressed in aged balsamic and parmesan breadcrumbs, and served with toasted ciabatta. Rick tasted orange zest in it and the waiter acknowledged. The dish was sumptuous but a little too oily and rich for me.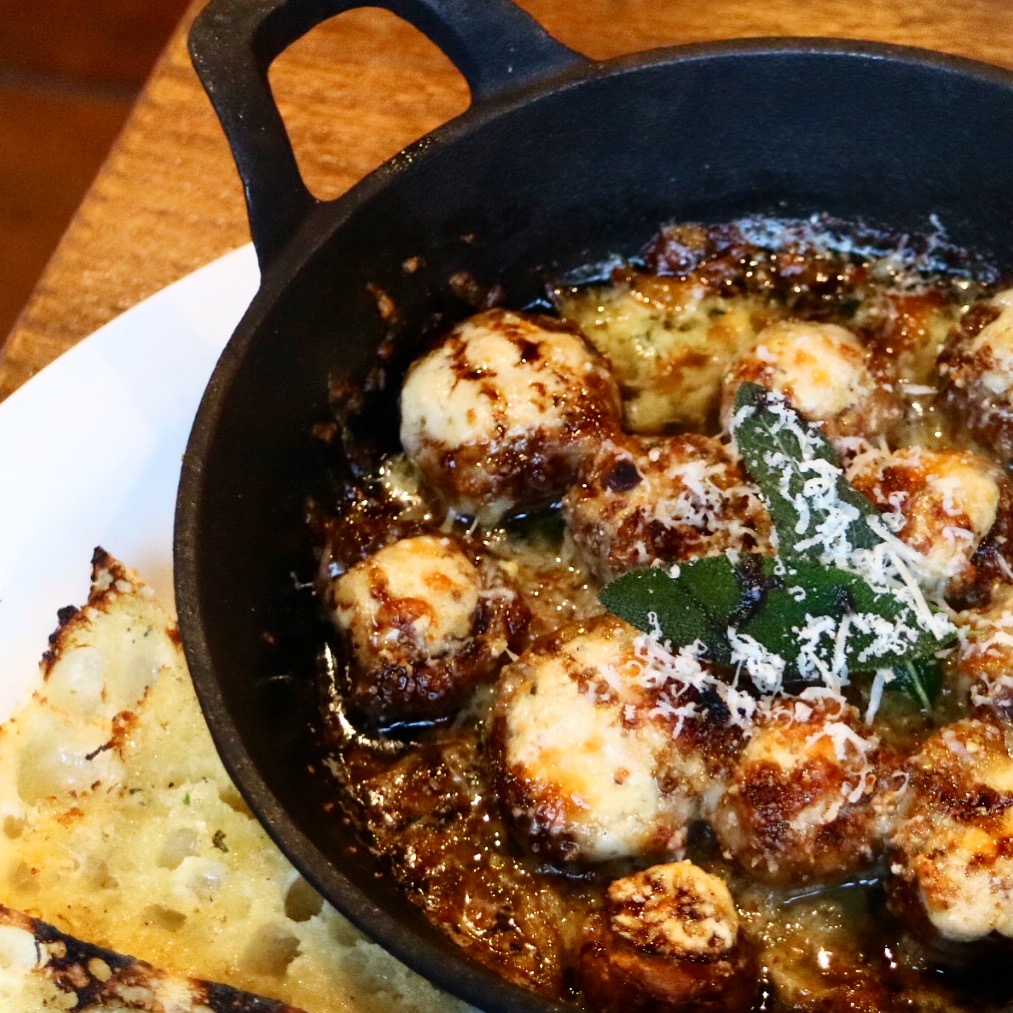 The beers from the brewery were quite flavourful, and the food was decent with generous portions and reasonable prices. I wish they had told us the size of the pizza so that we would have only ordered one instead of two. We were heading back downtown via public transit after and carrying a big pizza box walking around could be a bit awkward.  Although we did forget to take the box with us so it kind of worked out, it really bugs me that the rest of the pizzas most likely went to waste.
Website and menu:
http://www.hearthstonebrewery.ca/
More reviews:
Location: