Bay Moorings Bar and Grill is another participating restaurant for Vancouver Best Pizza Challenge. And I am glad to have discovered it as a great spot for decent food and beautiful views of Horseshoe Bay waterfront. The restaurant was really taken over by a new owner.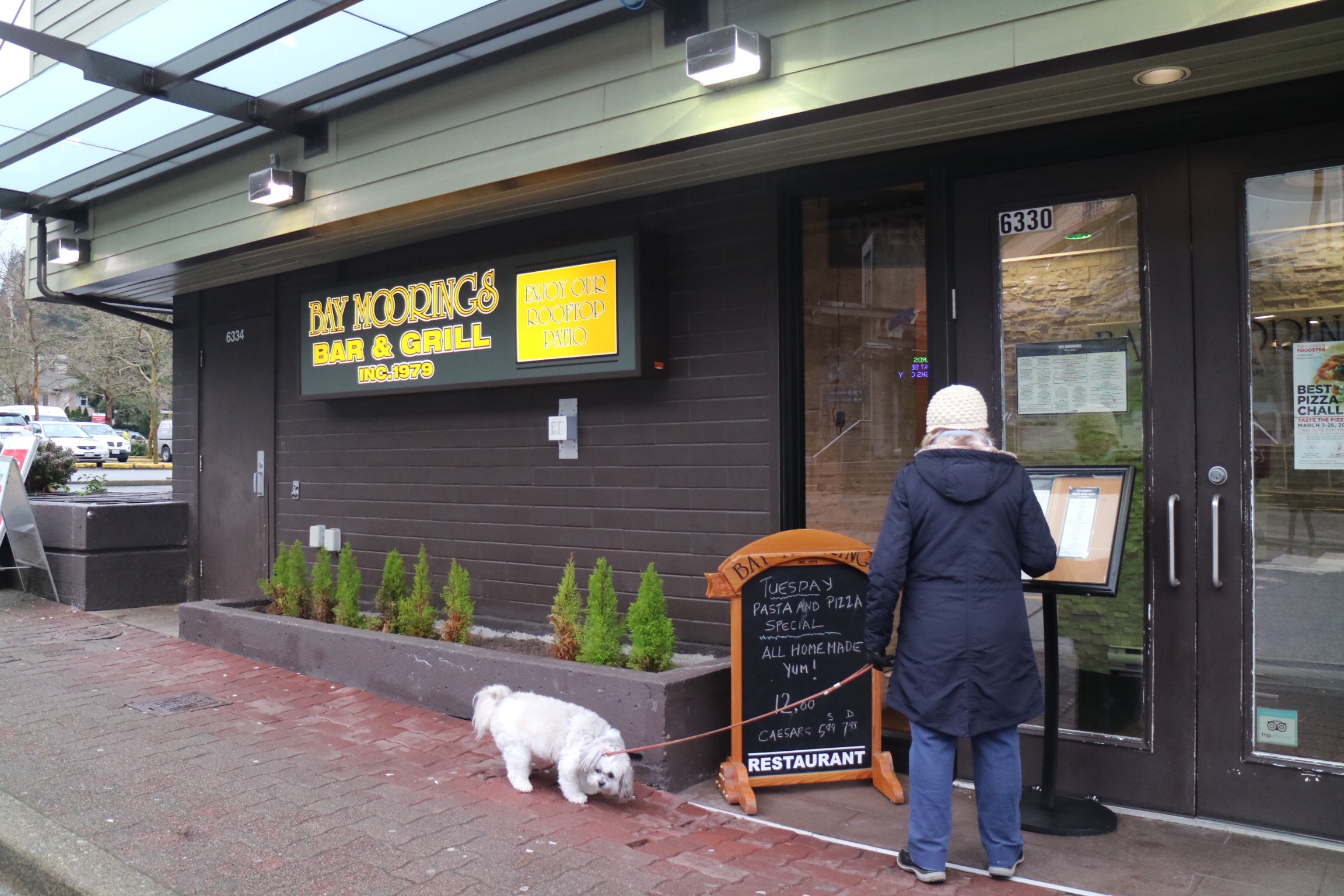 We had such a long winter this year, and it was still quite chilly out even in late March. Like us all, the restaurant is looking forward to the summer, when there will be a full house every evening with locals and travellers.  Currently, Bay Moorings has a Tuesday special with all pizza for $12 all day long.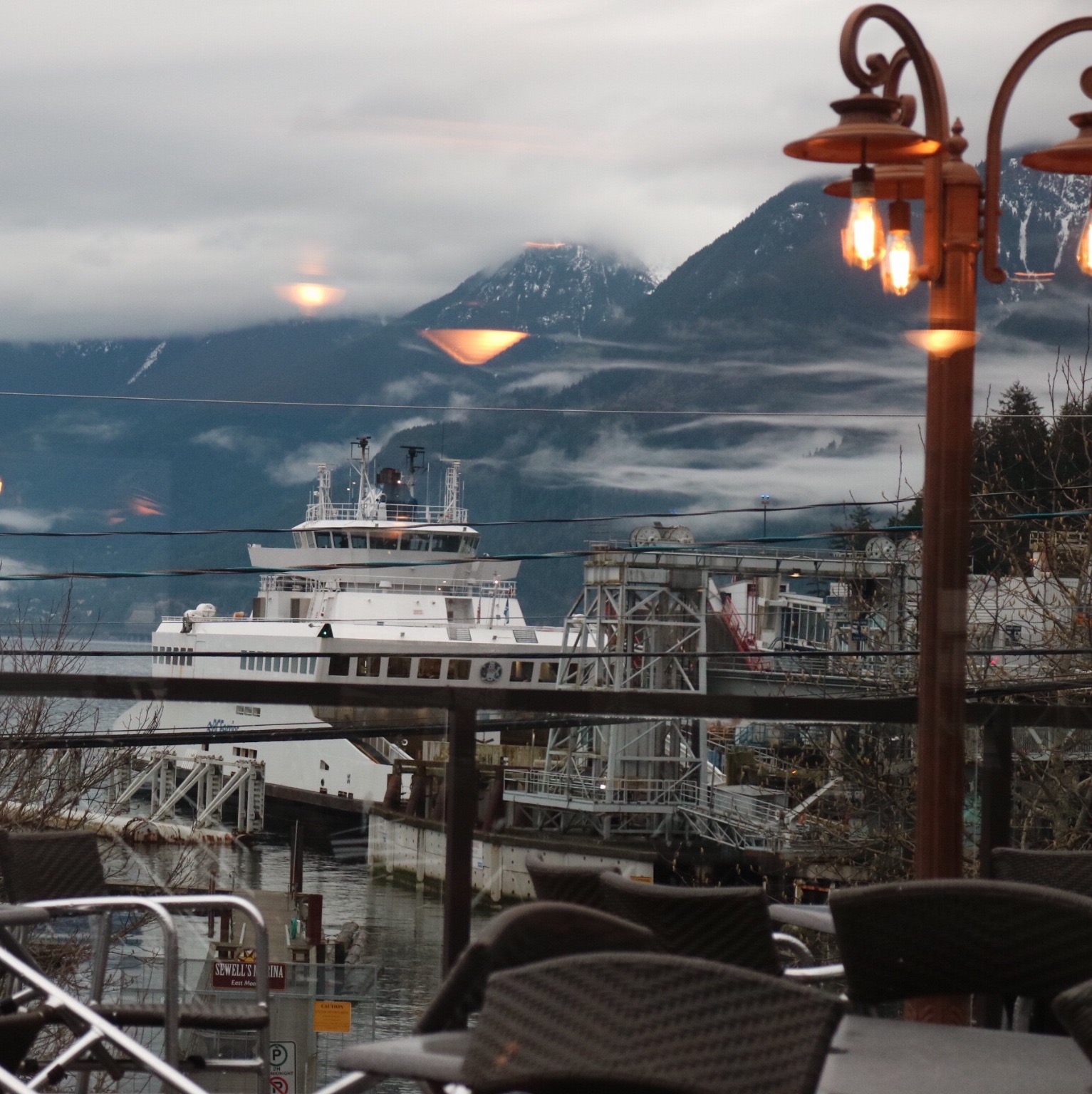 The marina-themed interiors are elegant with the white and blue paint, and wood furniture, looking bright and spacious.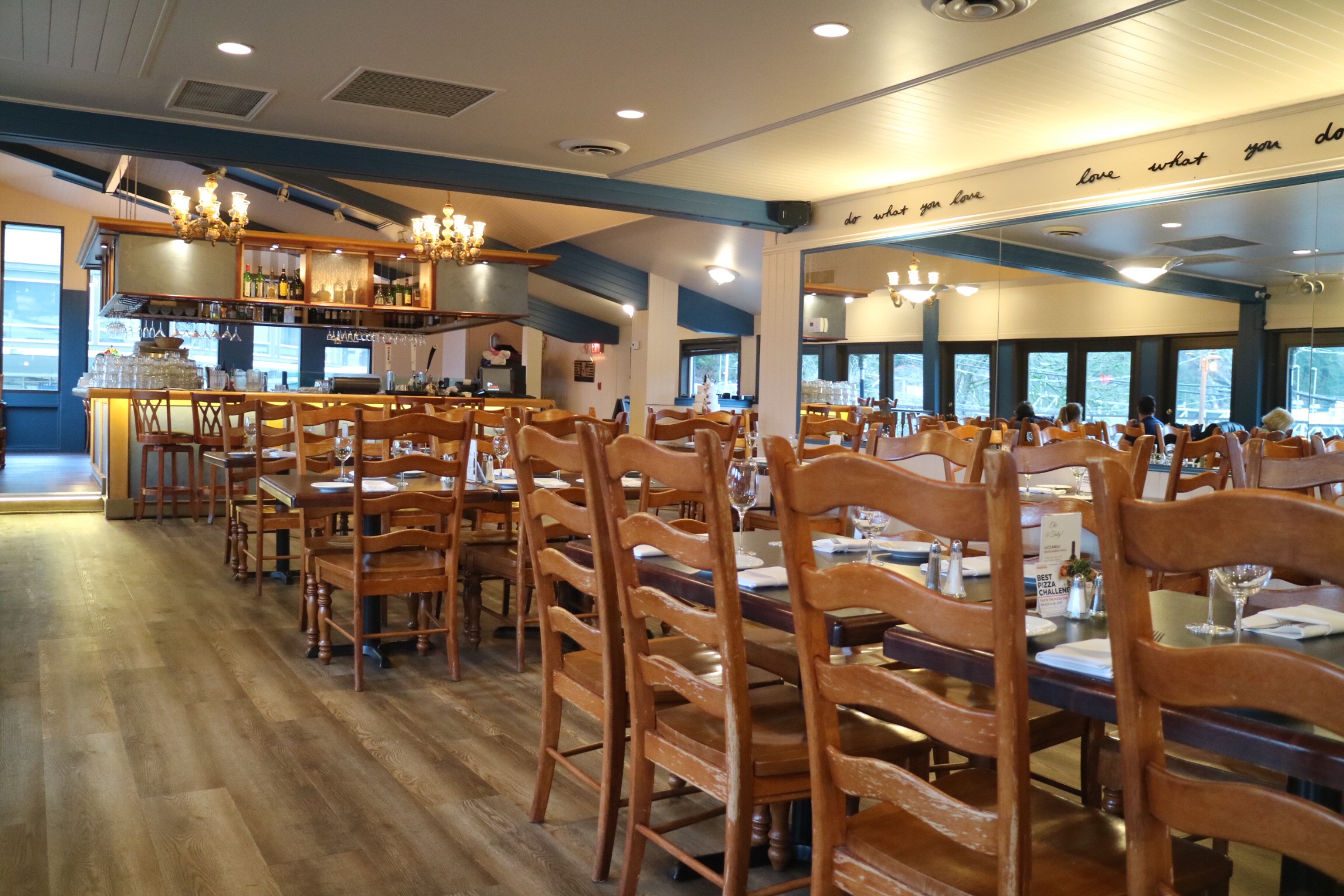 The restaurant carries a full bar menu. But for the pizza tasting, the staff recommended the light and crisp Warsteiner Premium Verum.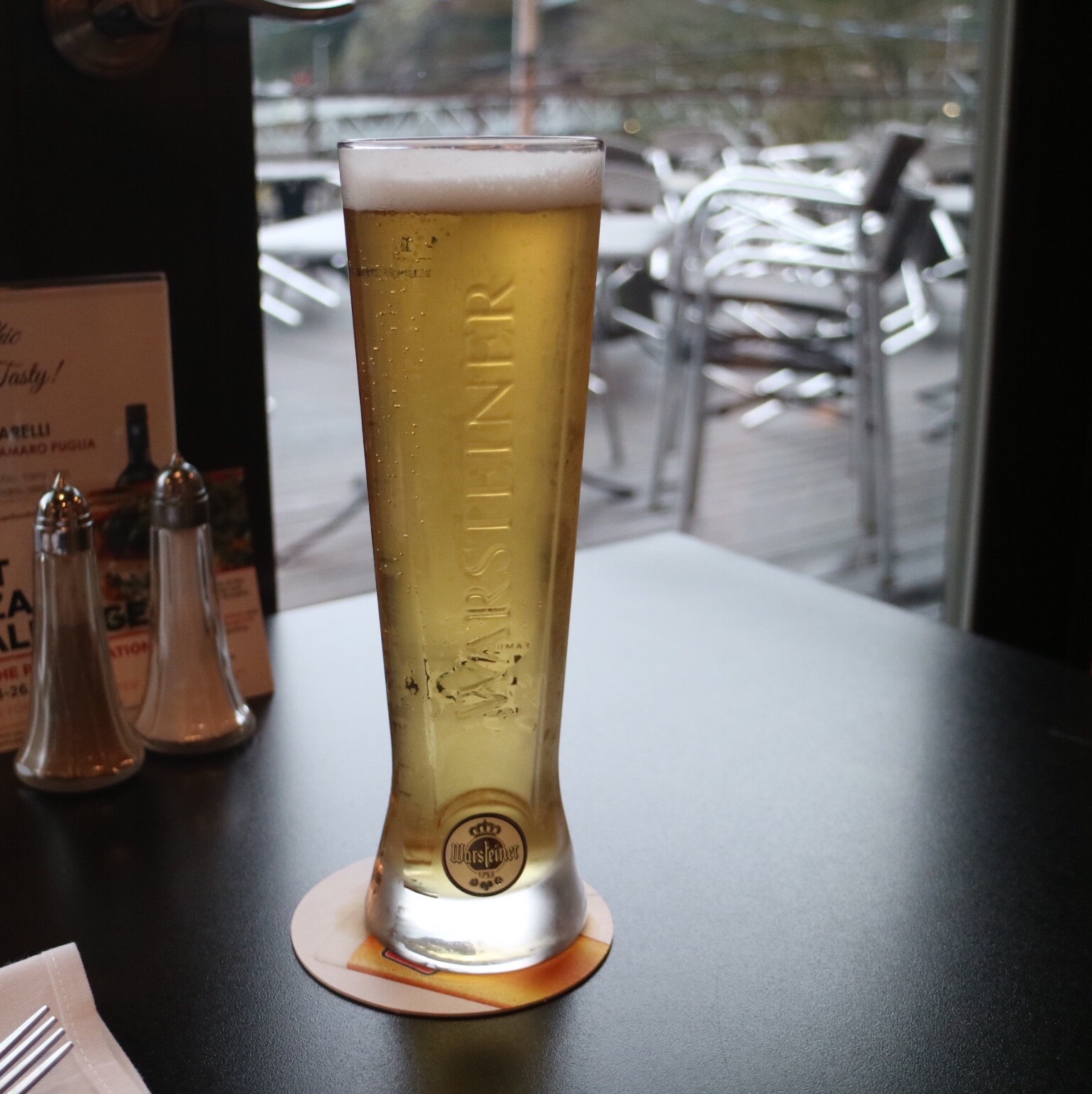 Their pizza entry for the challenge is the Buckwheat Pizza Special ($17.95),  created by chef and owner, Danilo. This pizza is definitely unique from the rest of the contestants, as the dough also has buckwheat flour and rice flour in it.  It is topped with mozzarella, marinated cherry tomatoes, sautéed prawns, fresh ricotta, candied ginger, arugula pesto and blanched whole almonds.  Visually, the pizza looks and cracks like a dark pita bread. I was chatting with Chef Danilo for a bit, and he told me he wanted to achieve a light and fluffy texture for the pizza. The combination of toppings is quite levitra online order interesting as well, as I've never seen candied ginger on a pizza. The chef's approach inspired by the west coast food trends and the locally sourced ingredients is quite admirable, and so is his courage of creating something unconventional. The flavours were definitely well balanced and enjoyable.
We also tried one of their classic dishes, the Seafood Linguine ($24.95),  with seasonal seafood and a herbed tomato sauce. The prawns and the scallops were cooked well, but the mussels and clams were slightly over cooked. But overall it was delicious.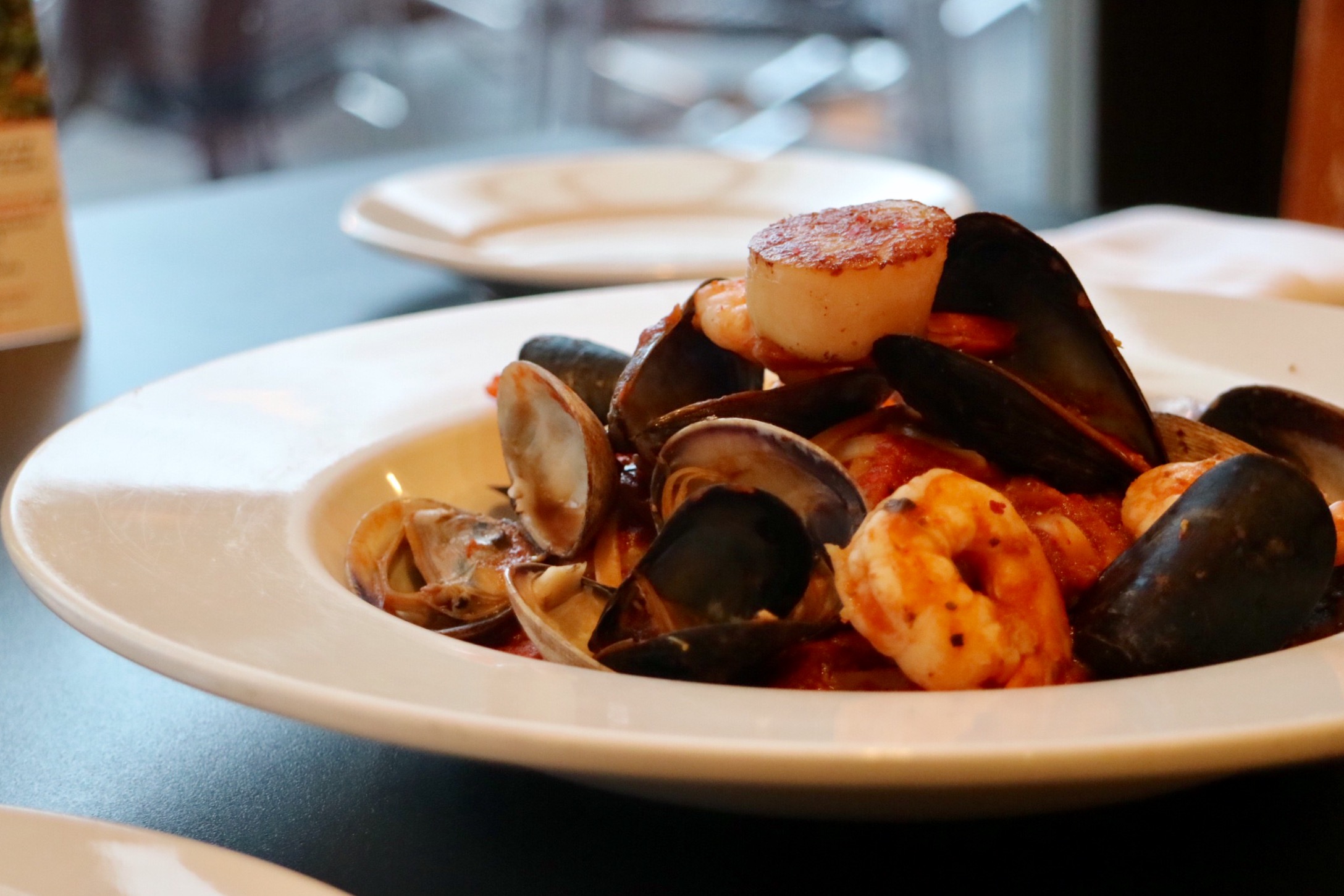 I like how they serve the chili oil on the side by putting it in a little tube, very cute.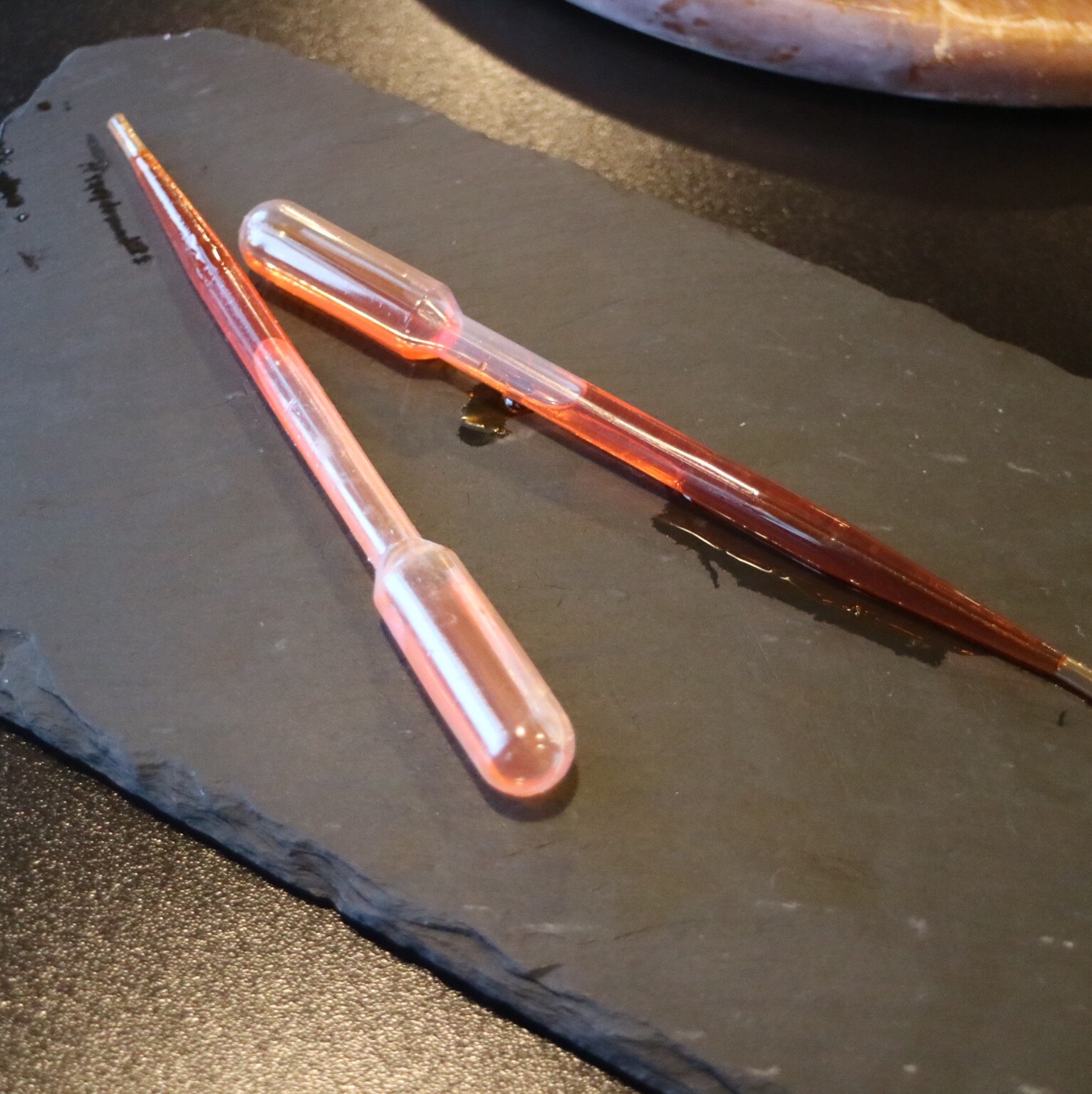 And finally, we took a walk in front of the water after dinner, enjoying the views of the Horseshoe Bay ferry, the ocean and the mountains along the Sunshine Coast.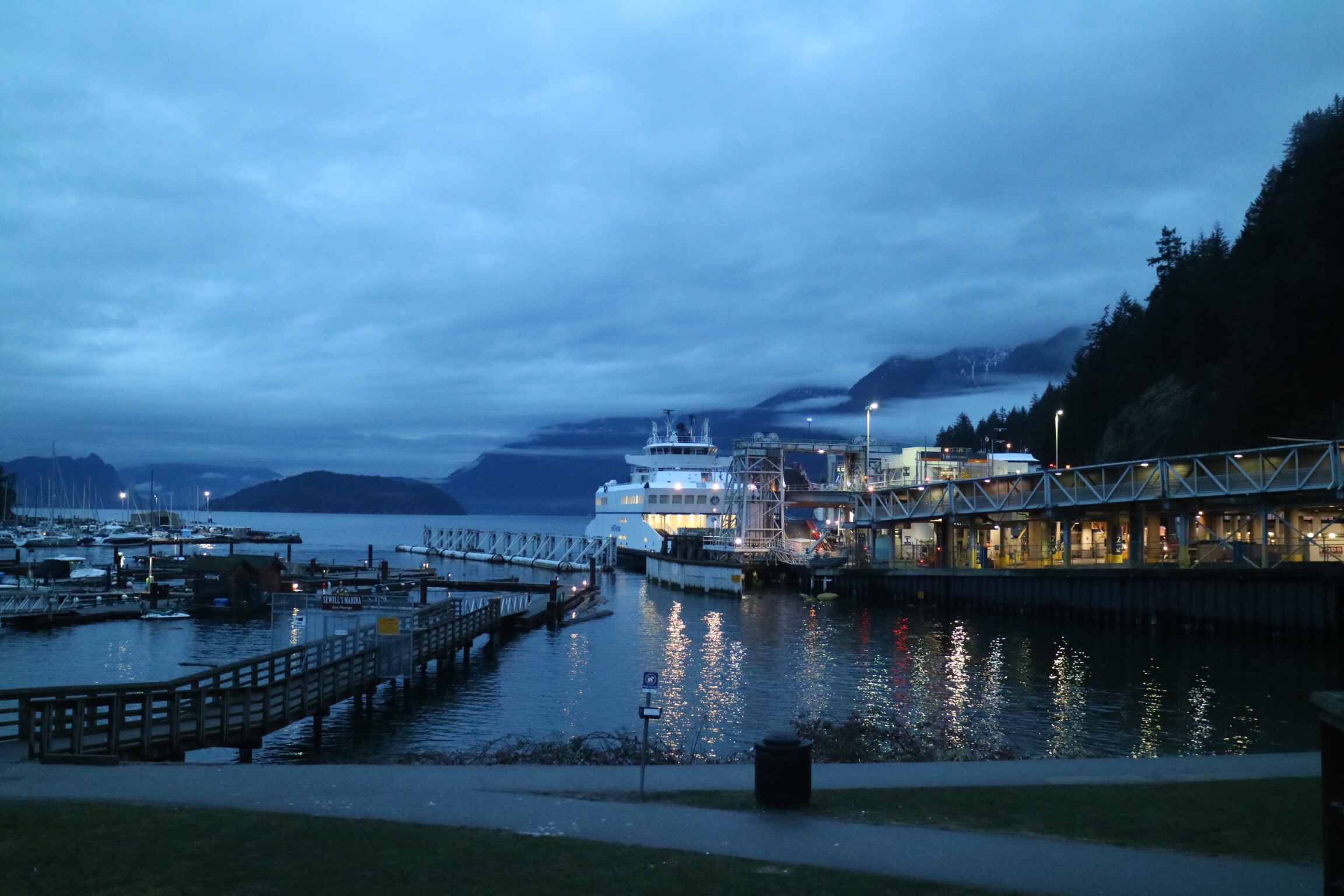 Bay Moorings Bar & Grill is known for beautiful waterfront views and a busy outdoor patio in the summer. Recently taken over by a new chef & owner who was born in Italy,  you are able to taste some creative pizzas as well as the classic bar & grill dishes with an Italian twist.  The Tuesday special with all pizzas at only $12 sounds like a decent deal.
* All food and beverages in this post were complimentary. Opinions are on the reviewer's
Website and menu:
http://baymooringsrestaurant.com/
Location: