I quite enjoy the exotic flavours of Thai cuisine, and I'm always curious about how authentic the Thai restaurants are in Vancouver.   There are only a few good Thai places where I really enjoy the food, such as U&I Thai in South Cambie and Ban Chok Dee in Langley.  But I always suspect that there are a lot more great places out there. As I don't have any close Thai friends, I honestly don't know where Thai folks in the city go for Thai food. That's why I was super excited when my date, who was also Thai,  recommended Thai Basil in Kitsilano for our lunch date.
Thai Basil isn't a strange name to me as I passed by their Davie location many times, but I've never had a chance to try their food. Their Kitsilano location is much bigger and seats about 20 – 25 people.  I was impressed with how clean, bright and spacious the place was with their open kitchen.
We started with some Thai Ice Tea ($3.00).  The strong black tea aroma and the luscious and smooth texture from evaporated milk made the drink robust and refreshing.  And it would be even more lovely if it is a tad bit less sweet.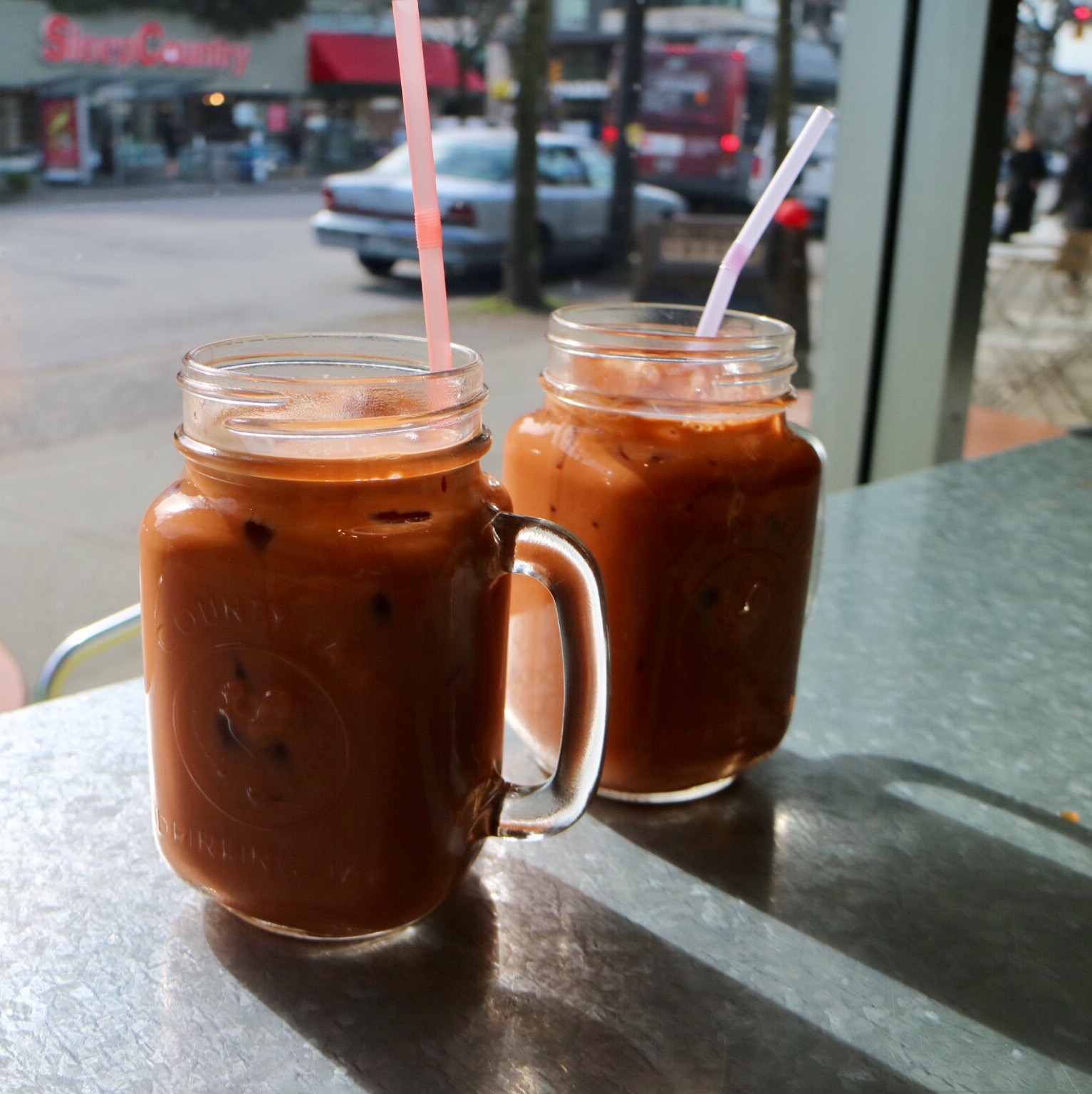 The Kang Daeng Sapparod ($8.50) with chicken, featuring medium spiced red curry, asparagus, tomatoes, pineapple and basil, was a decent choice for a comfort dish. Pleasing with the sweet and sour flavour, it was easy on the spicy side, and I was hoping for more of the tangy zings from the curry as well. The chicken was tender, and nicely complemented by a good crunch from asparagus.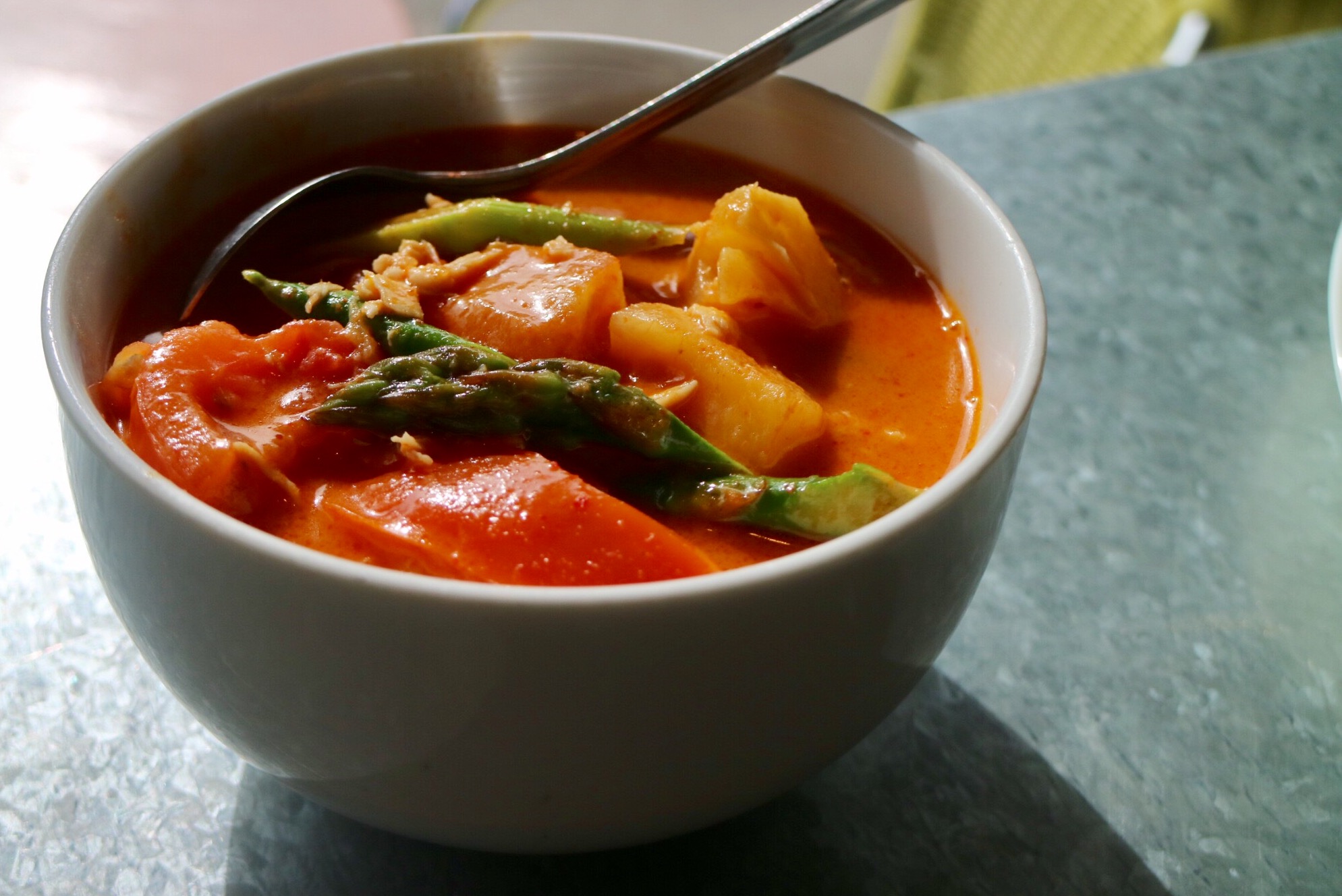 The Laab or Num Tok ($7.50) with pork was right on the money. It was a  spicy salad with chili, shallots, green onion, mint and roasted rice, finished in a lime sauce. This is exactly what I'm looking for in a sexy and exotic dish, waking up the taste buds with the exploding of spicy, tangy and savoury flavours. And the roasted rice gives a very subtle smoky aroma, and works better than sesame seed, which is quite often used in a dish like this elsewhere.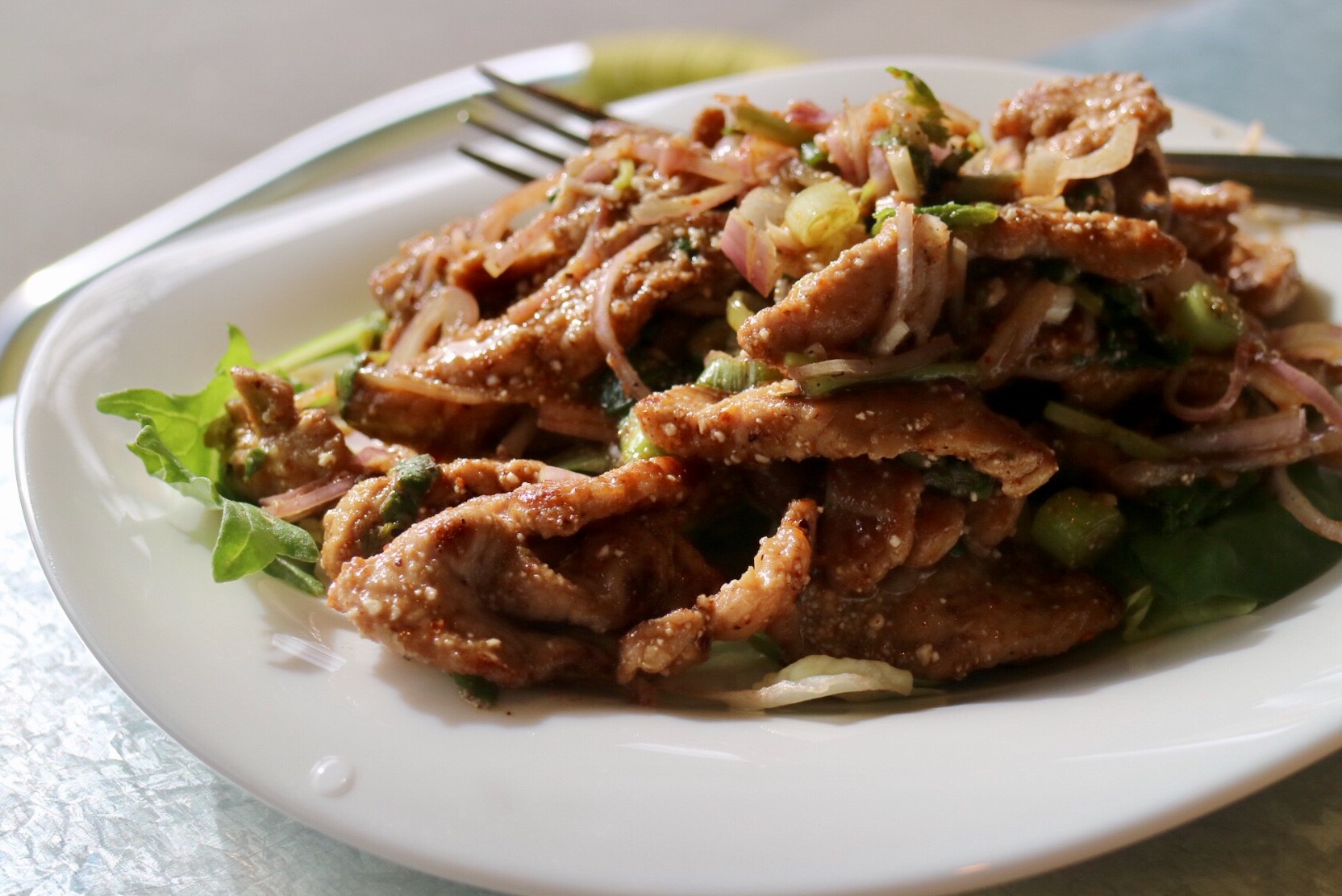 I highly recommend the Laab or Num Tok if you are a fan of bold flavours and looking for an authentic taste of Thailand. And with quite a selection of affordable dishes like this, Thai Basil in Kitsilano is definitely a great spot for quick, geniune and delicious eats. I'm looking forward to my next visit.
Website and menu:
http://www.thaibasilvancouver.ca/
More reviews:
Location: