First Breakfast in Japan
We started our first morning by making a ramen noodle bowl!  This an extra large bowl that cost only 200 yen.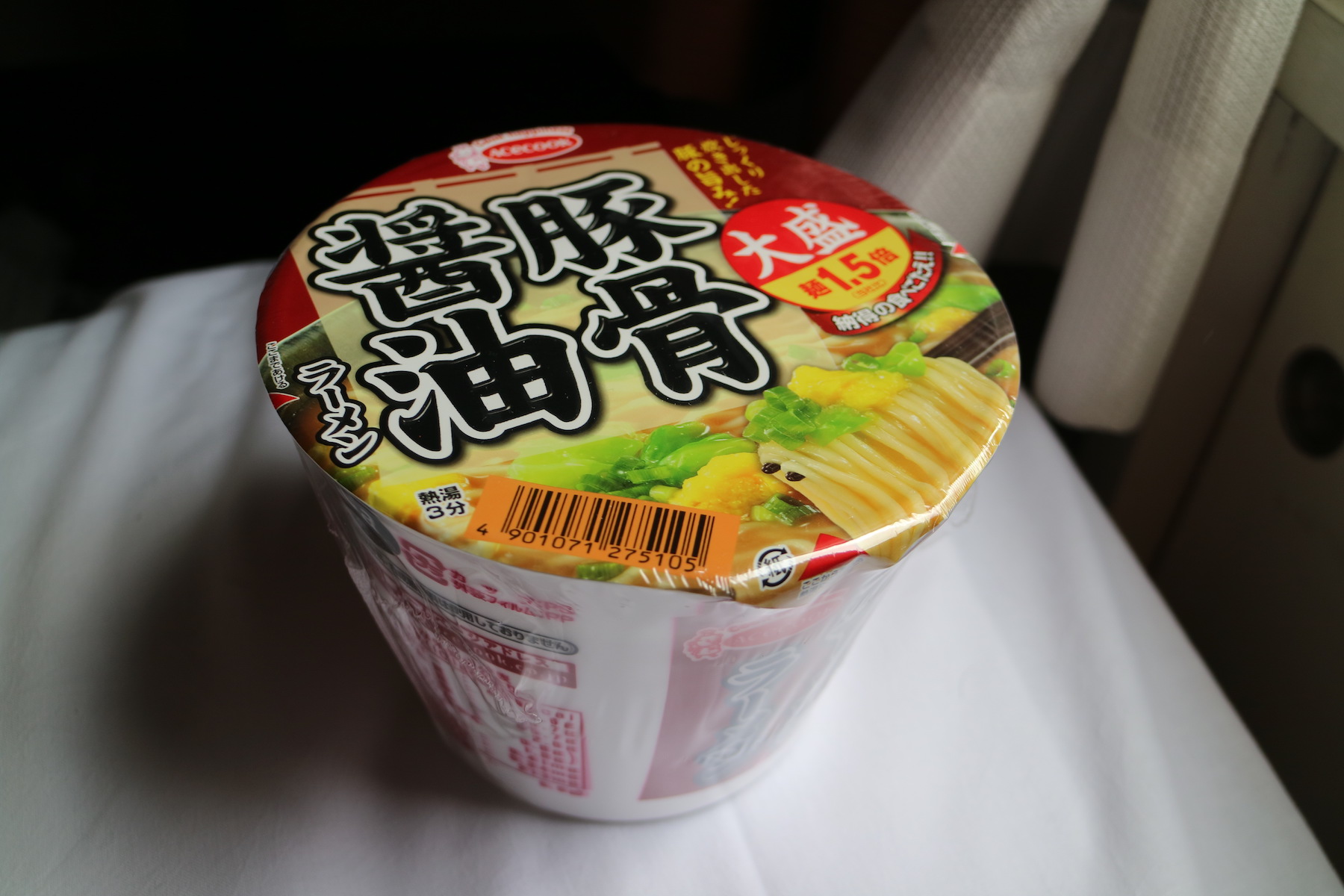 Let's add one of those Onsen Eggs (soft boiled). Why can't we have this in our supermarkets or convinience stores?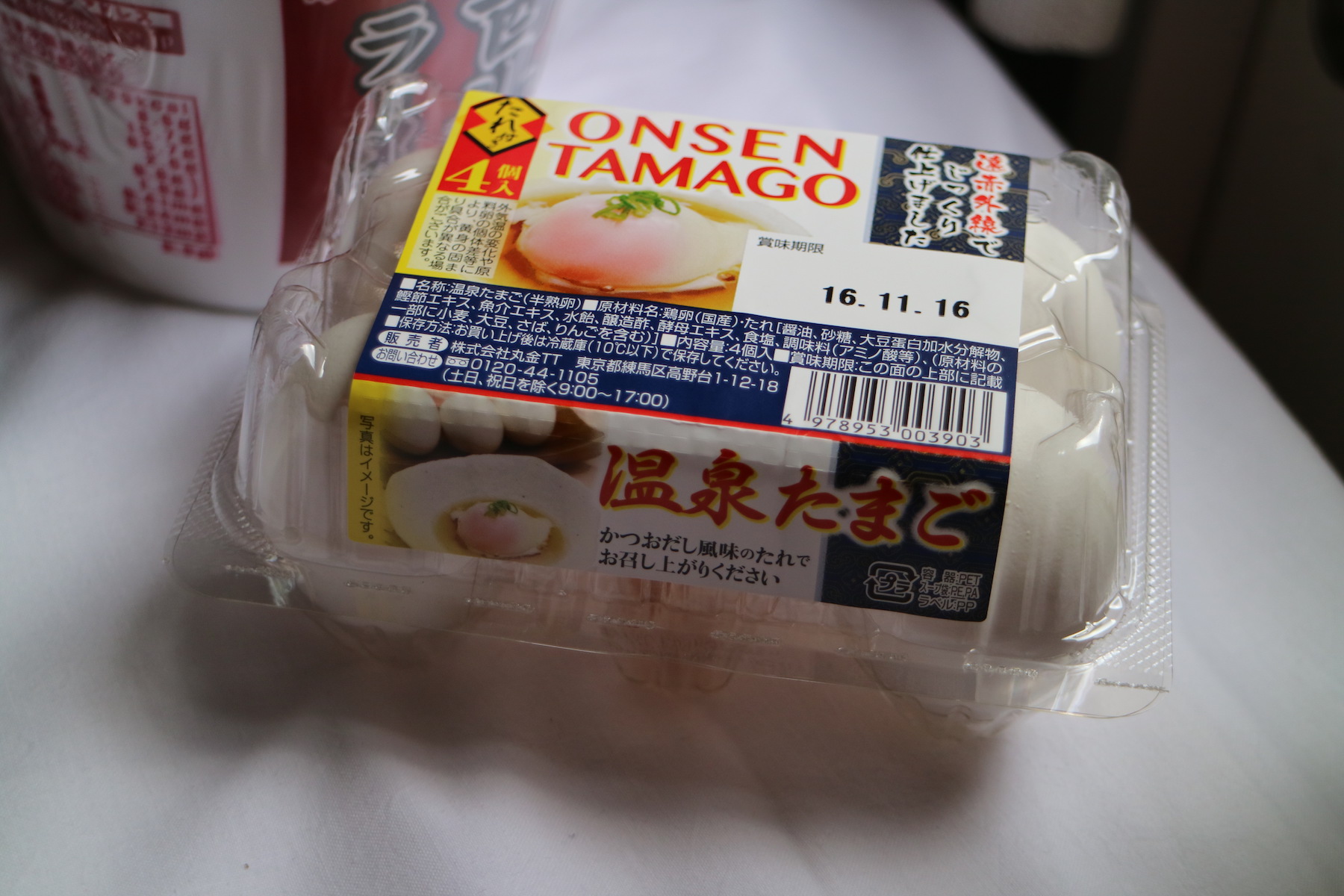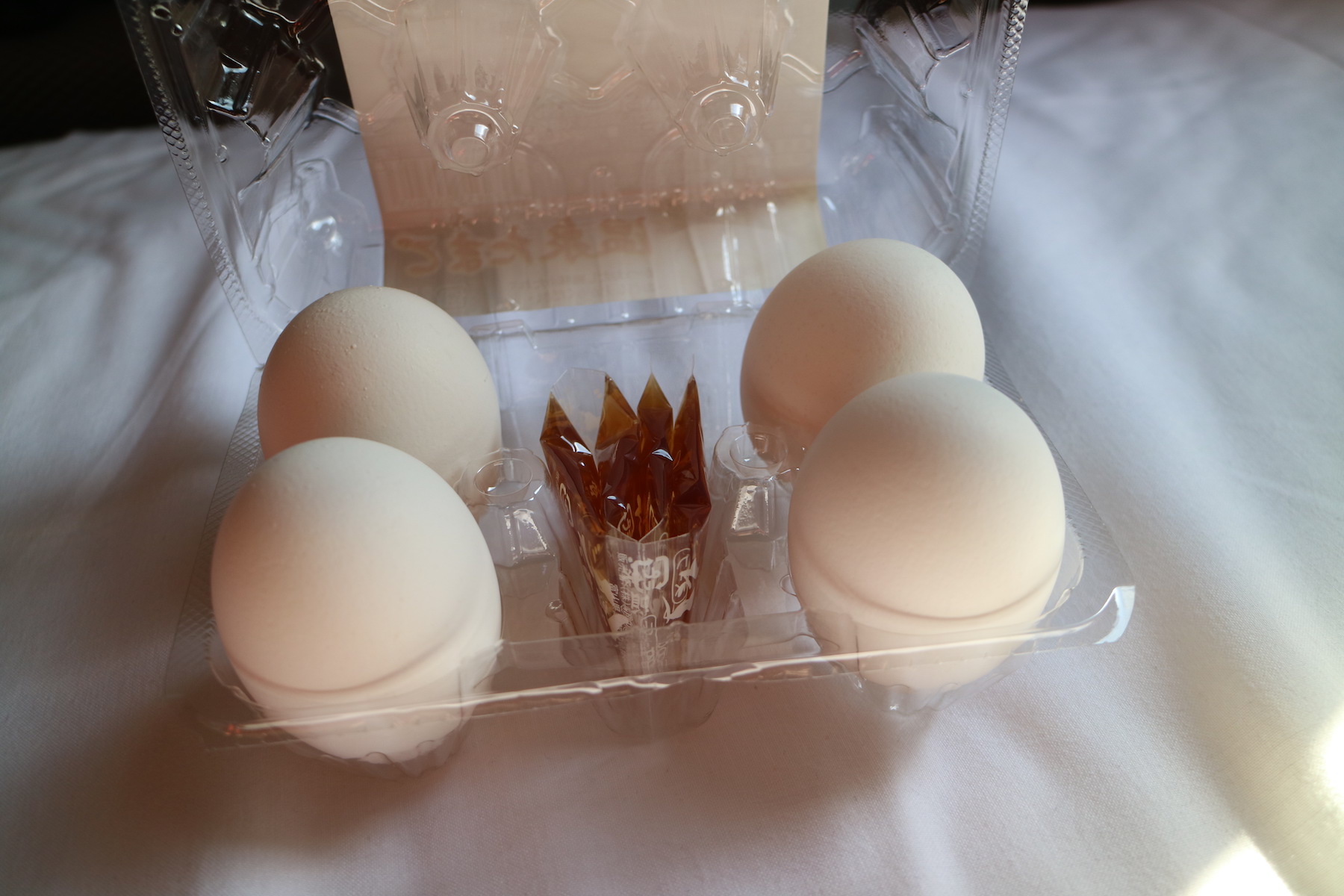 The soft boiled egg is very easy to peel.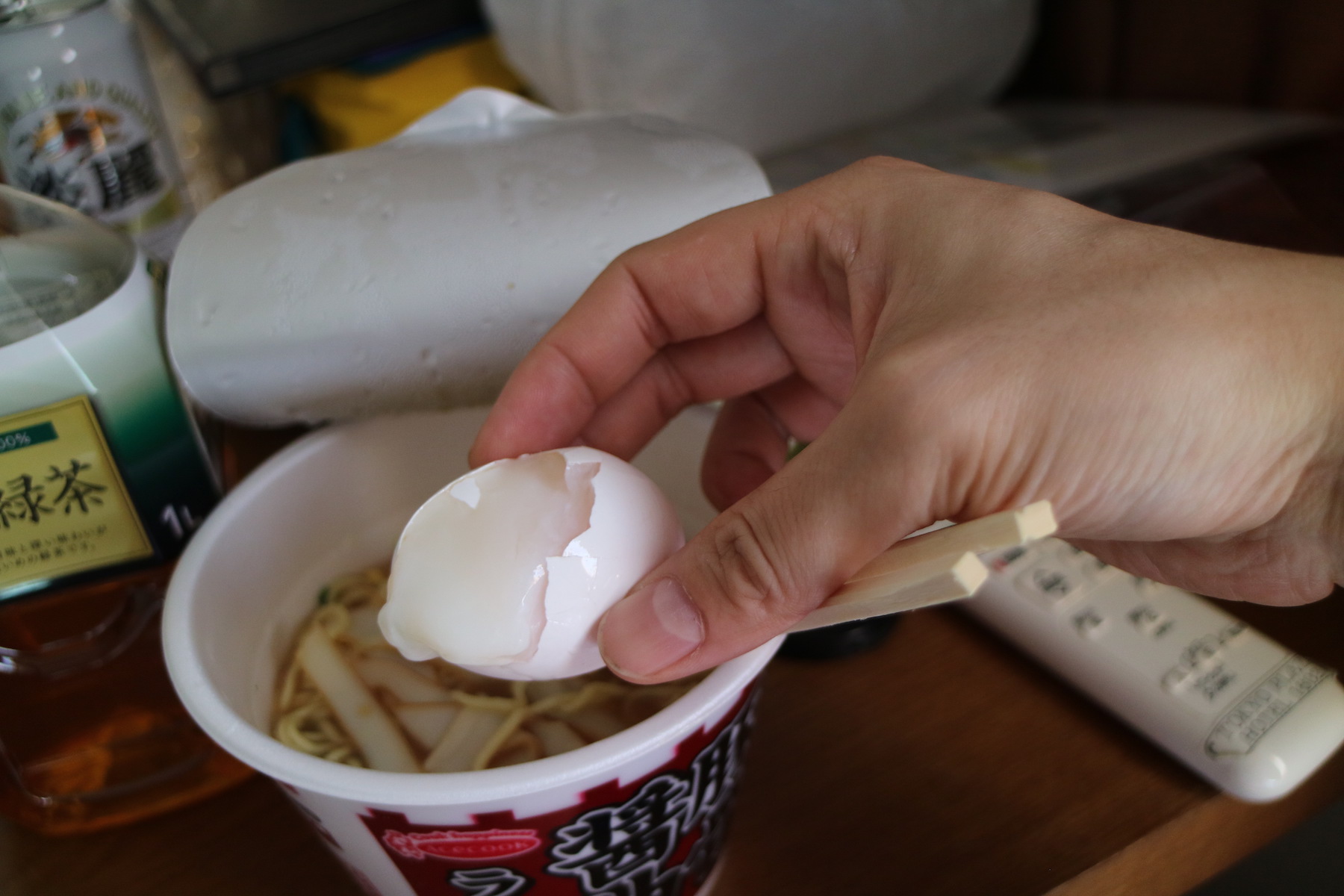 Each single egg comes with a little package of sauce. Very thoughtful!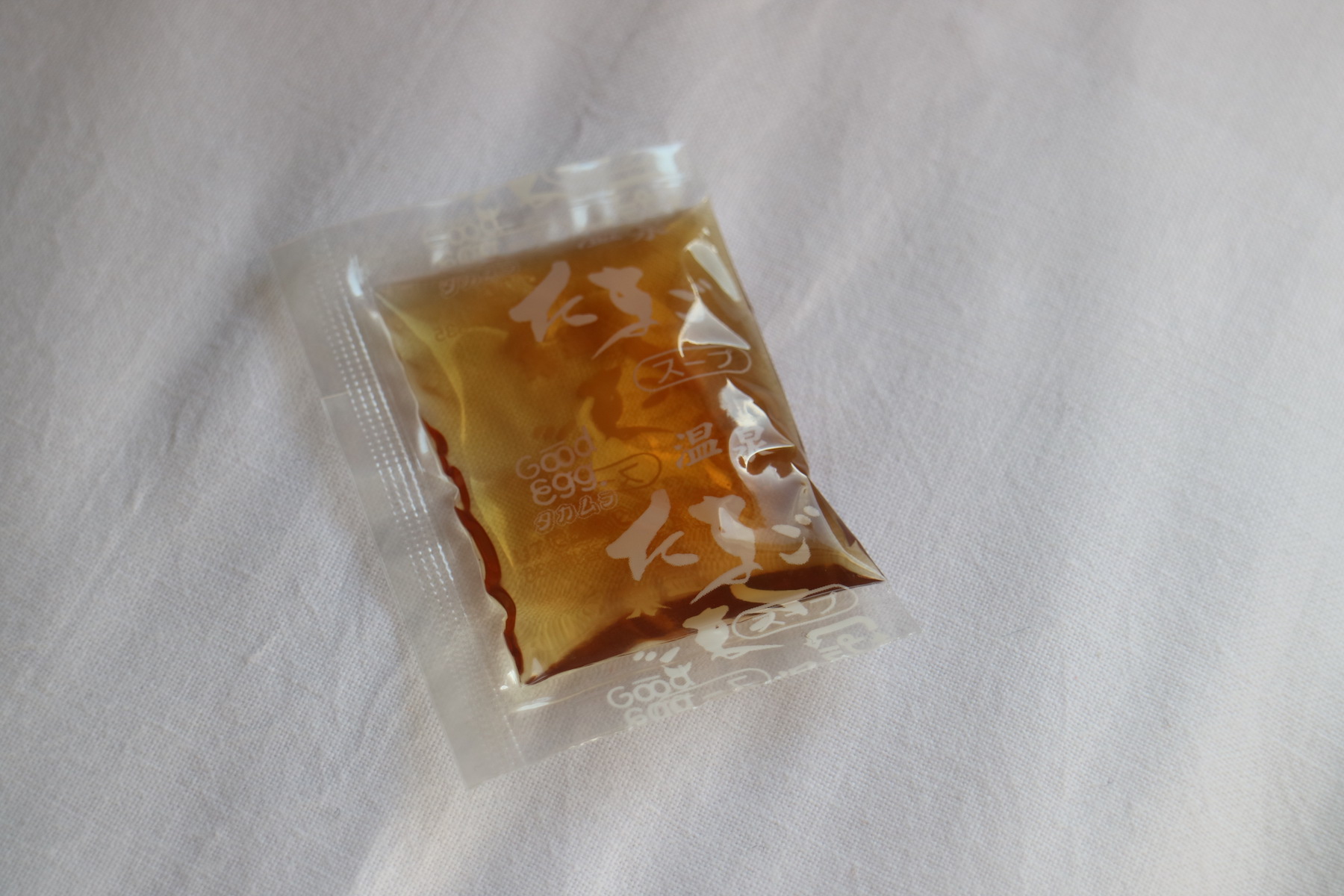 And let's add some of this squid jerky for more texture. 🙂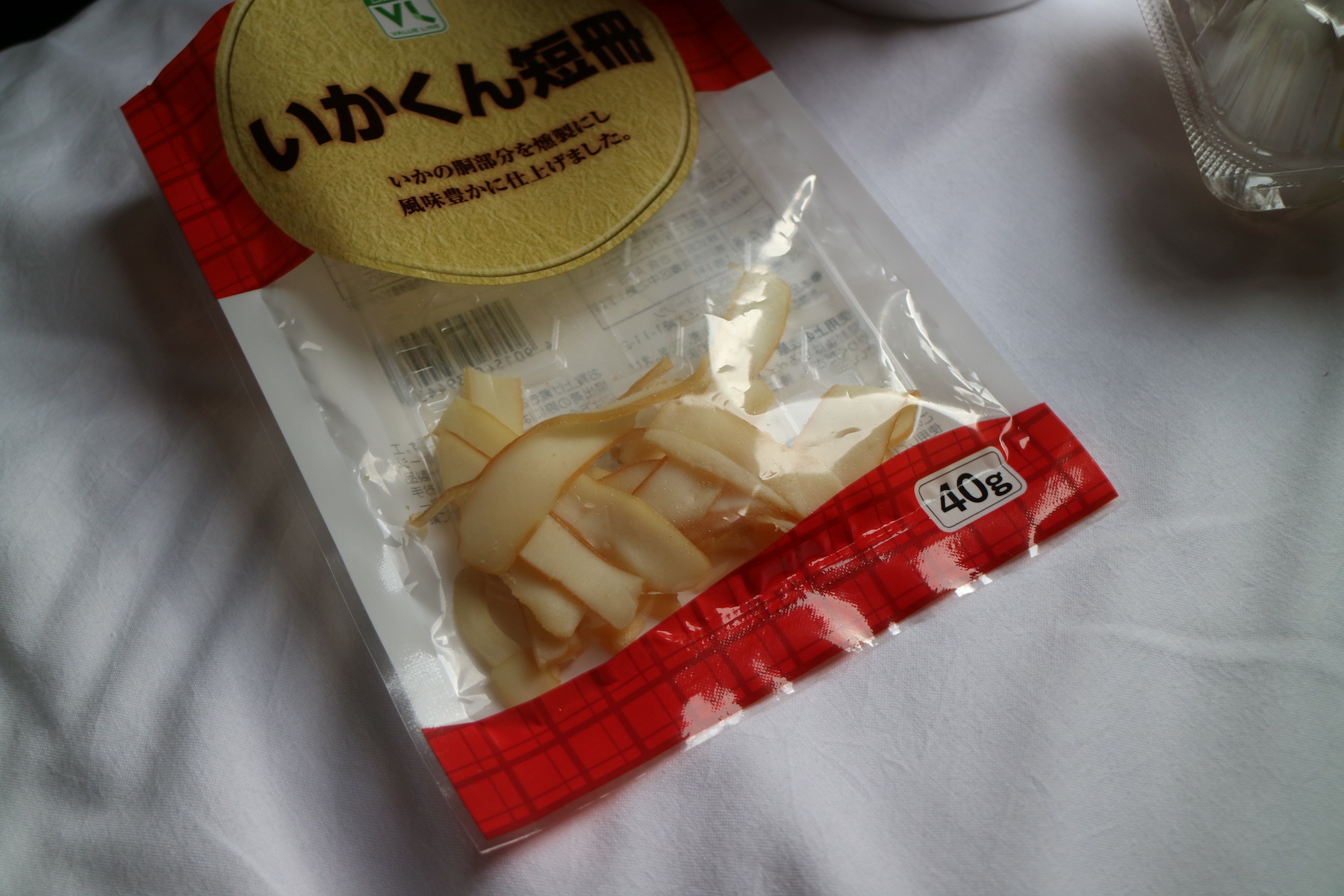 Tada… Breakfast is served!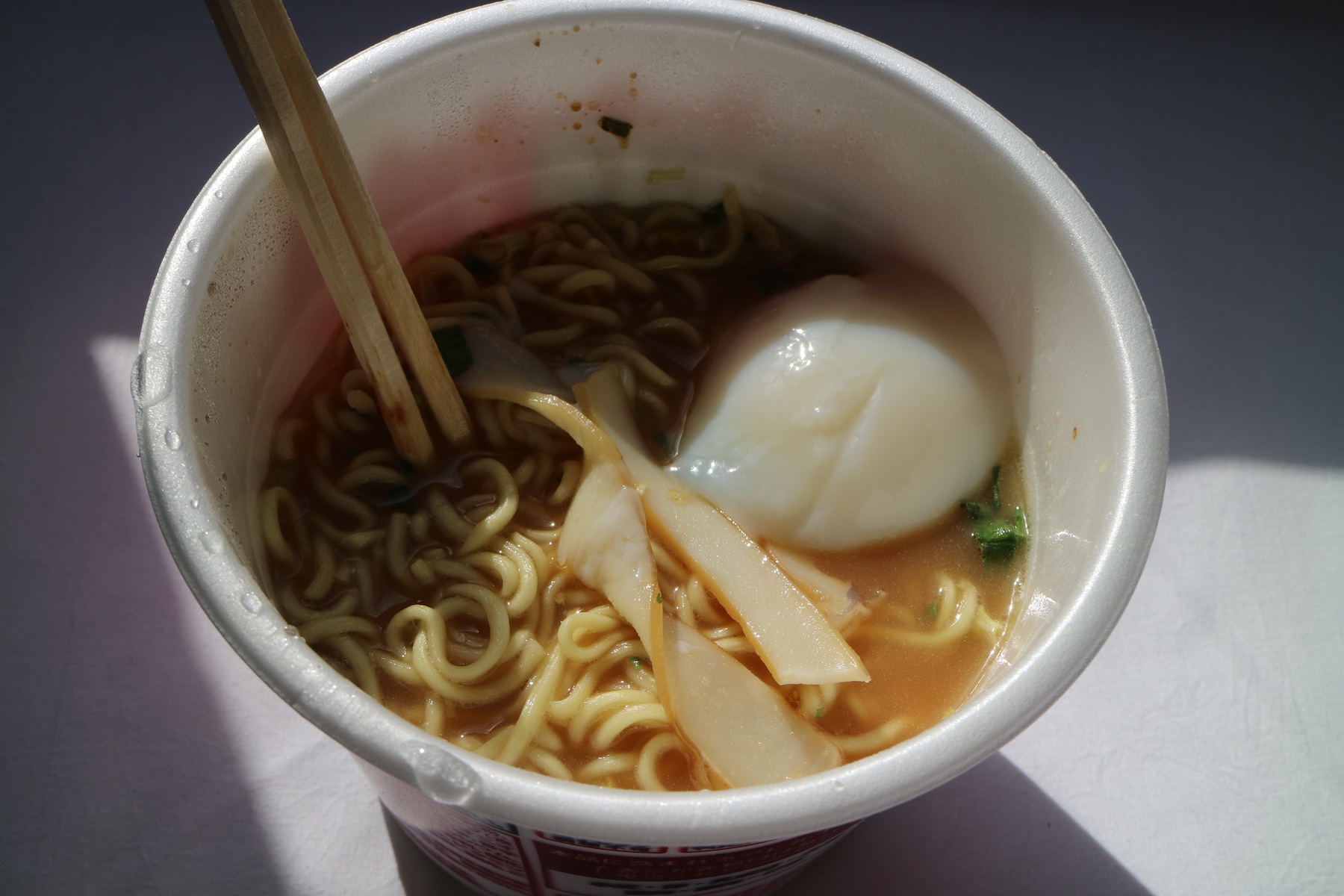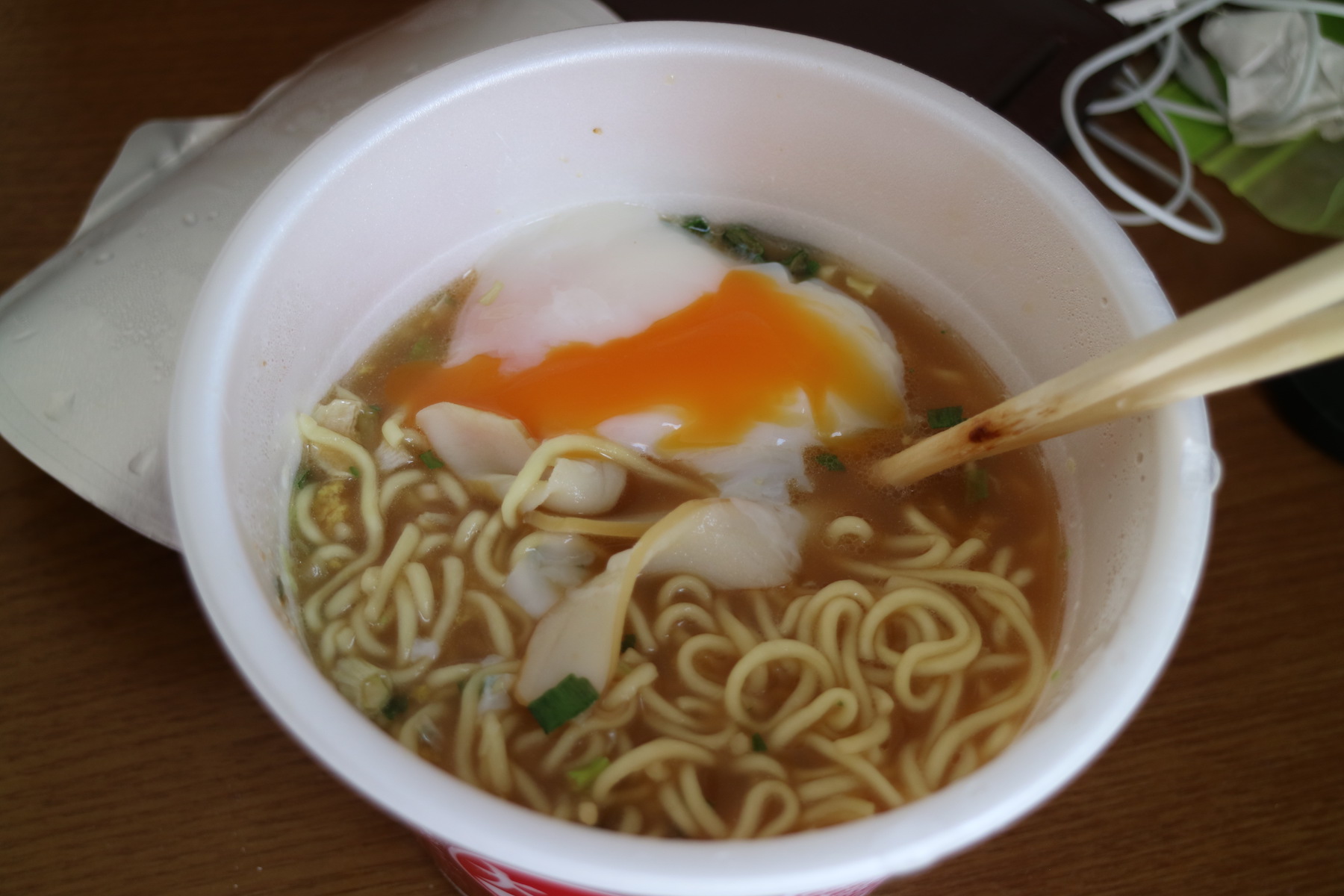 Transportation in Japan
We decided just use Suica, the rechargeable far card to pay for transportation as we go.
Our longest and most expensive ride would be the Shinkansen (bullet train) ride from outside of Tokyo to Kyoto, which would cost around 13,000 yen ($130 USD).  A 7-day Japan Rail Pass is around $29,000 ($290 USD).  Since we are only staying for 9 days, traveling by train one way (Tokyo – Kyoto – Osaka), and flying out from Osaka, so we found it a little more flexible to just use Suica.
Sightseeing
Got our Suica, we decided to do a little bit sight seeing. We loosely followed this recommendation for our next 2 days of exploring: https://www.insidejapantours.com/blog/2015/05/08/what-to-do-with-48-hours-in-tokyo/ .
Shibuya
The famous Shibuya Crossing!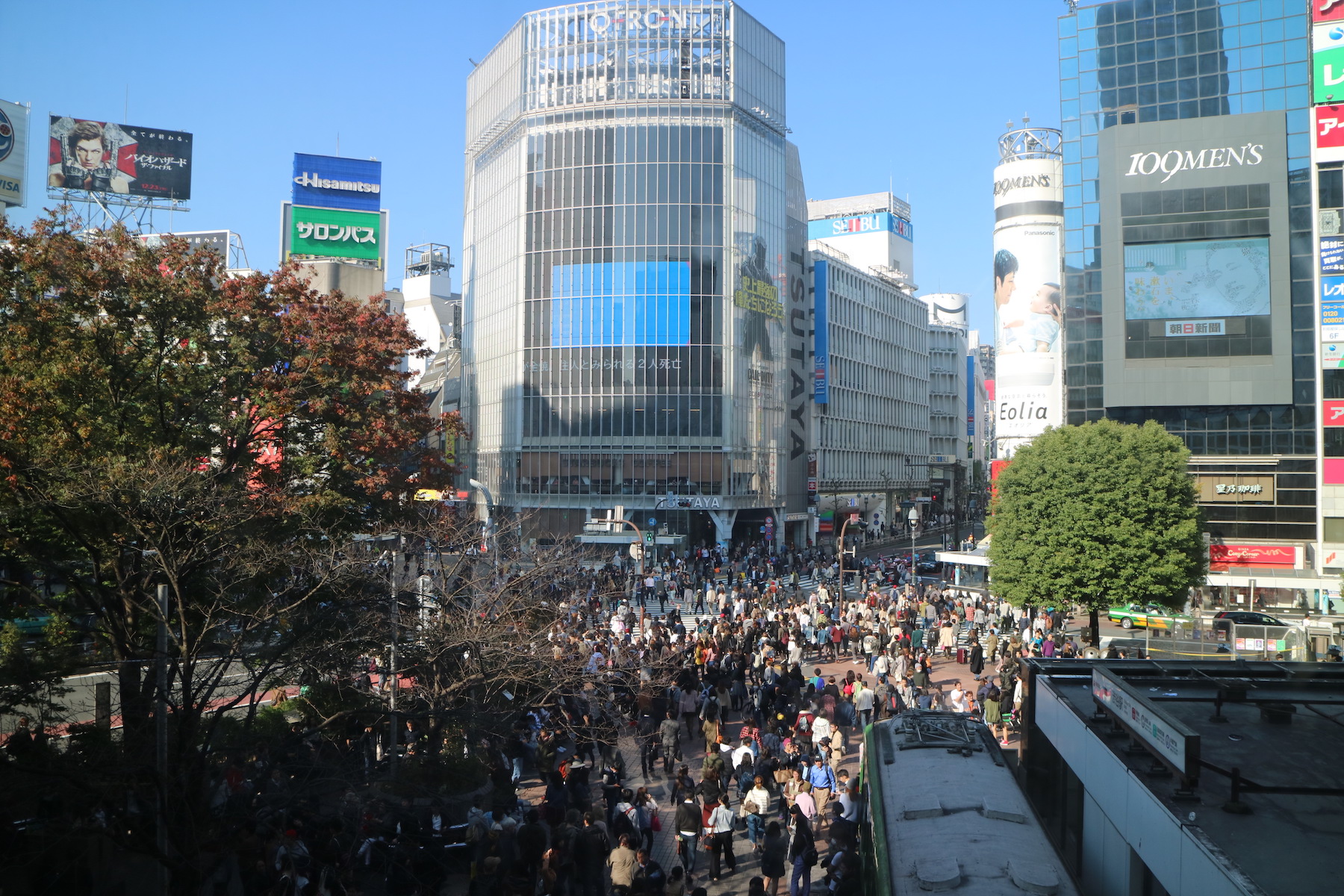 Man… So many people here on Saturday morning!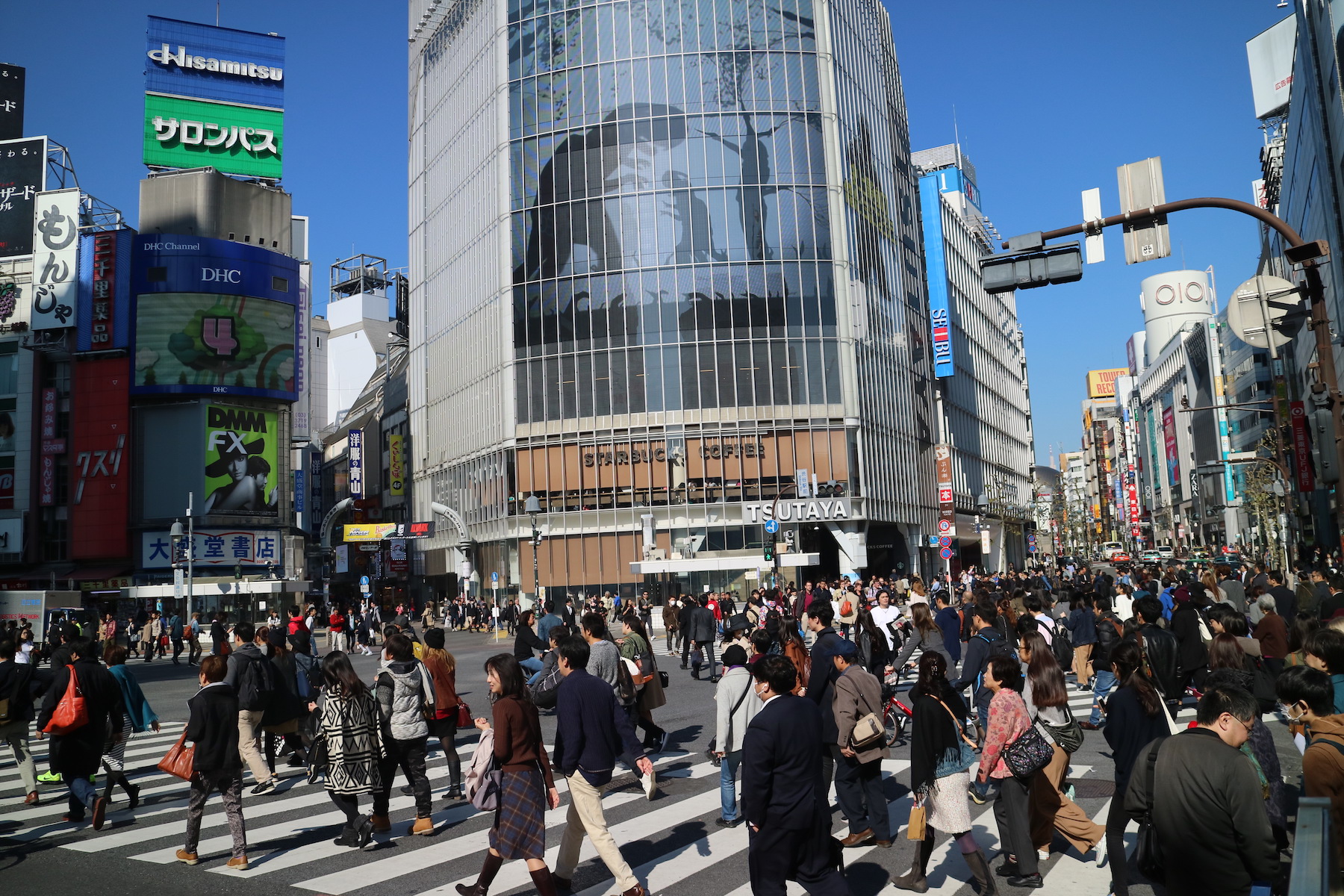 My first Street Vending Machine experience in Japan!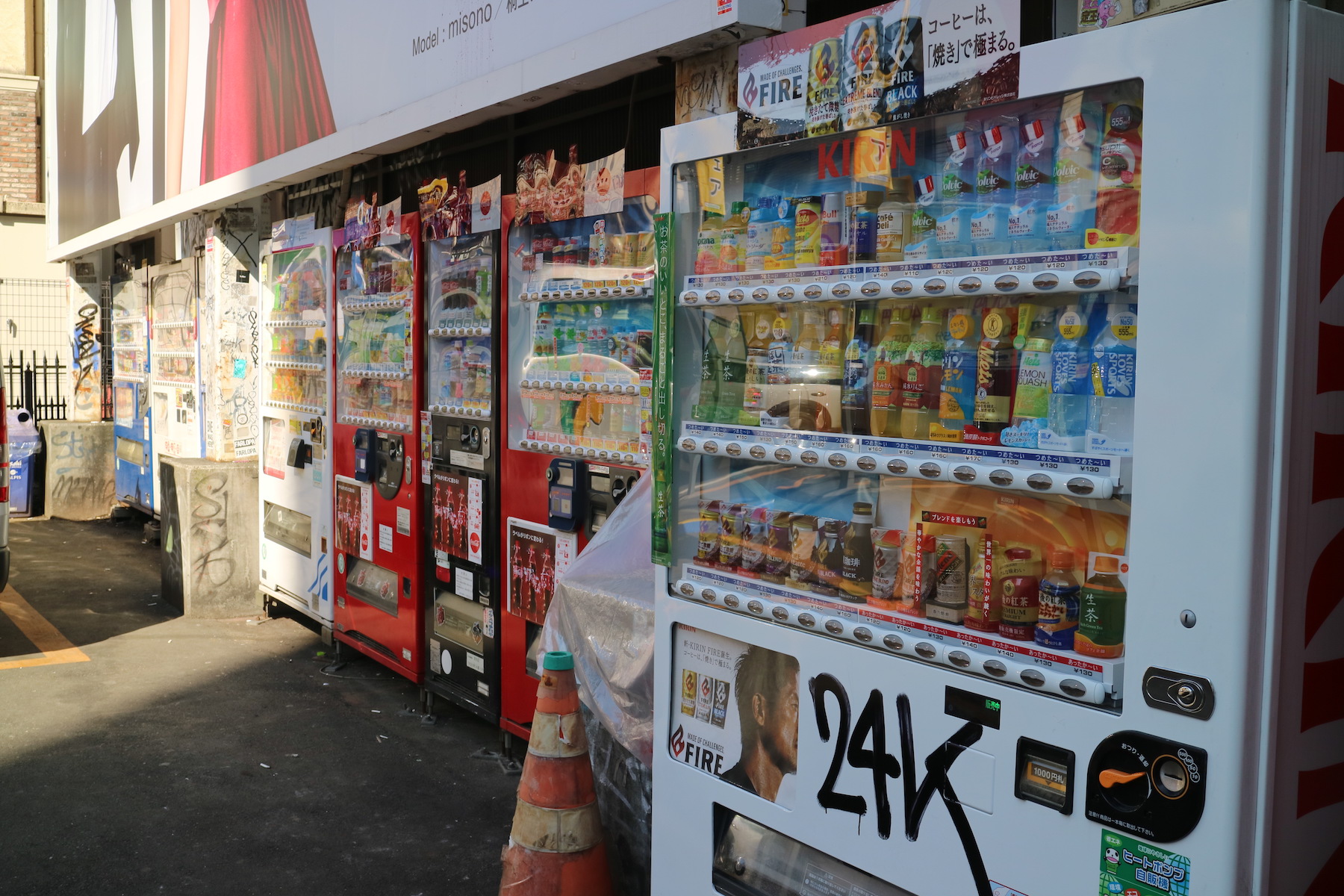 Shibuya 109 is known for fashion and shopping.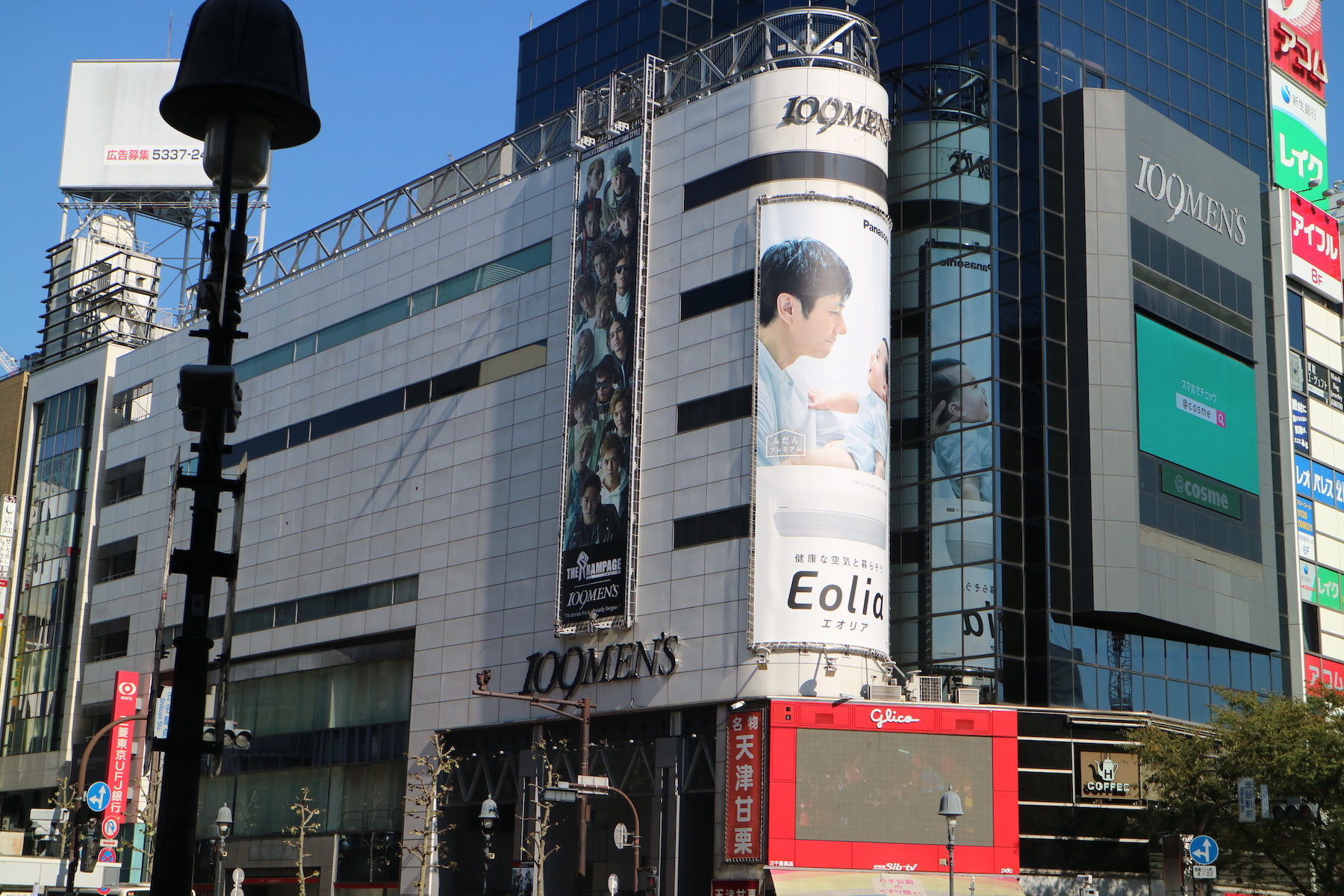 There are thousands of restaurants in the area.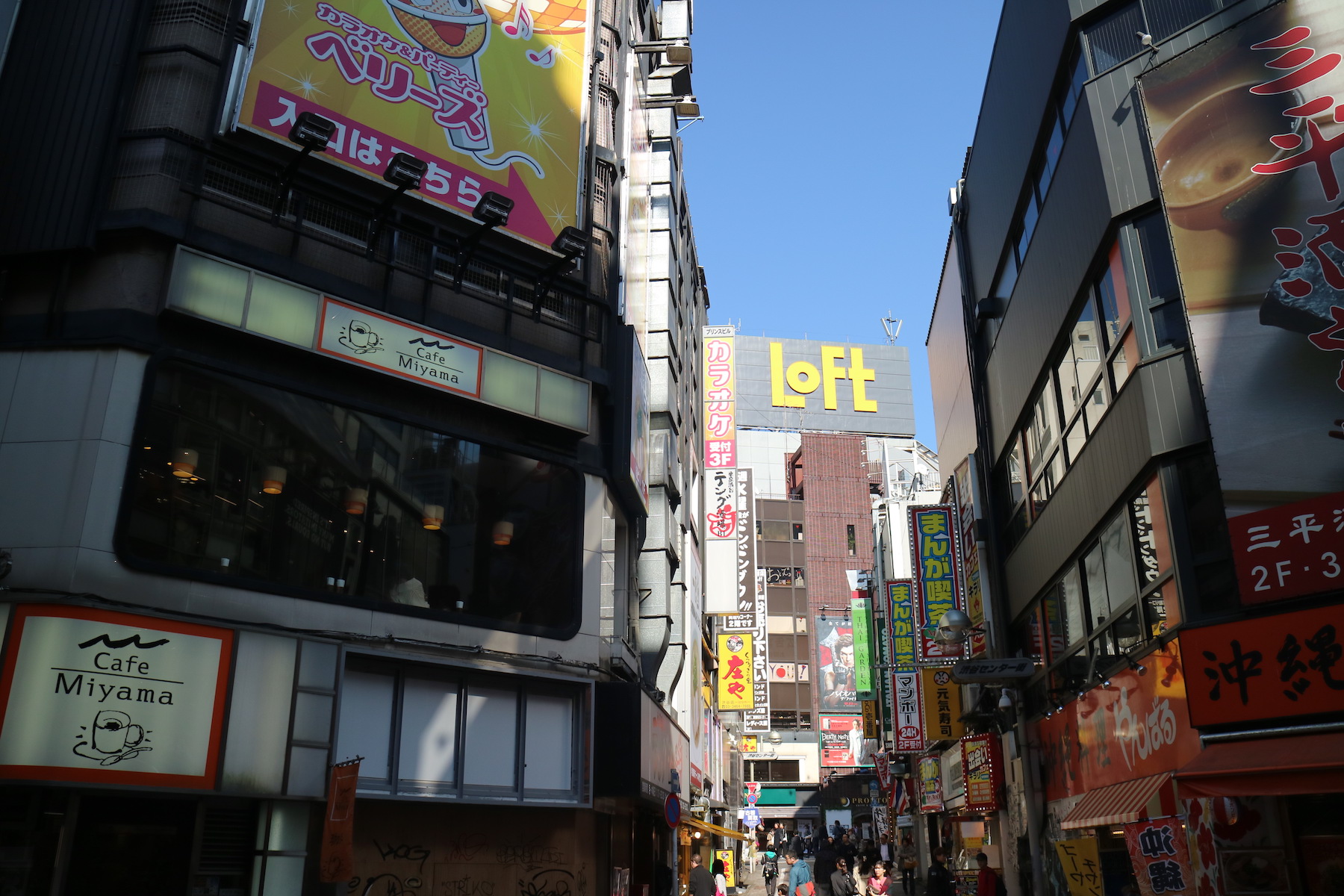 We ended up getting Ramen!
The ramen is tasty, although the cloudy broth is very rich, almost a little too rich for me. Love the egg though. It just makes me realize we do have really good ramen back home in Vancouver.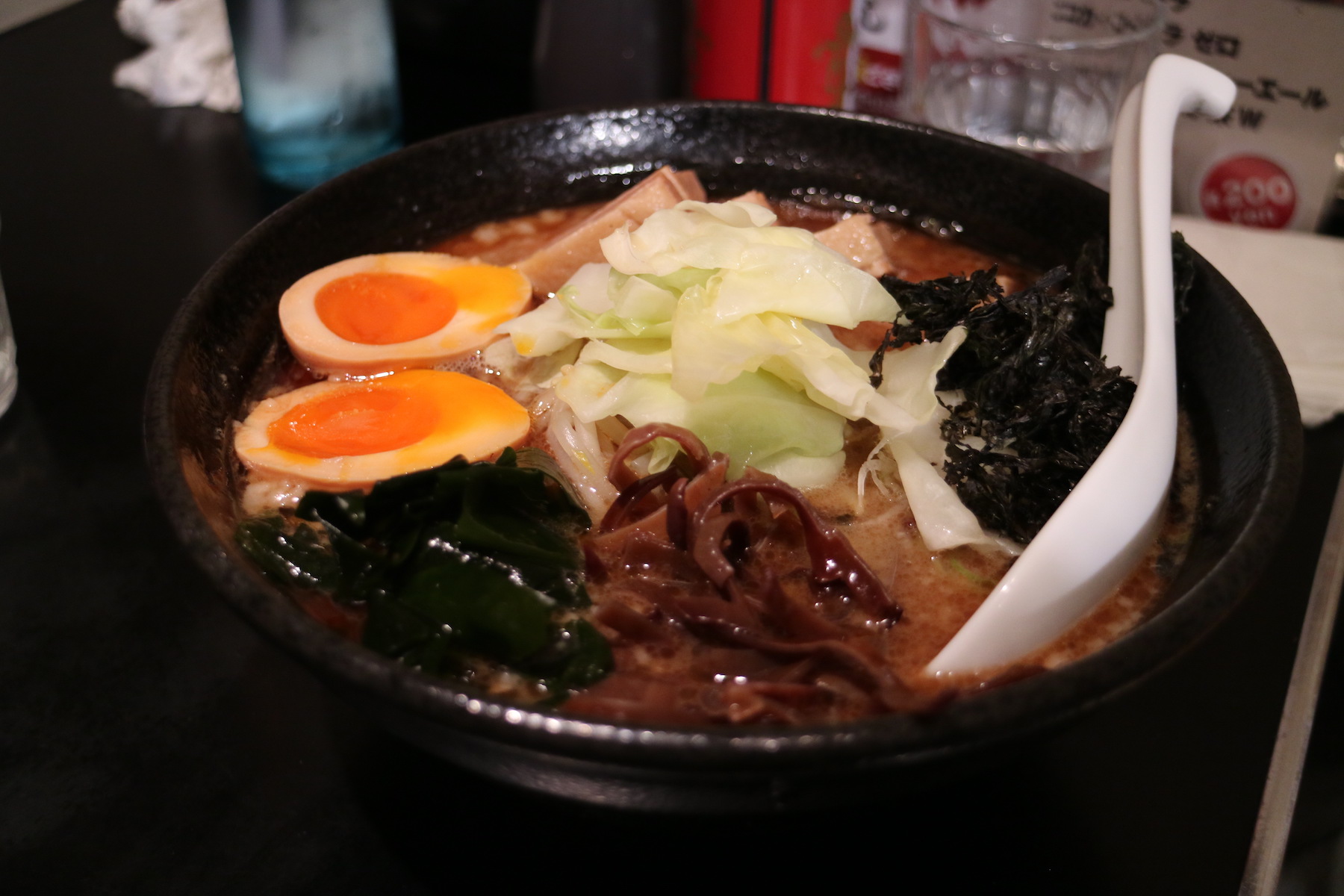 A Walk from Shibuya to Harajuku
Cheeky!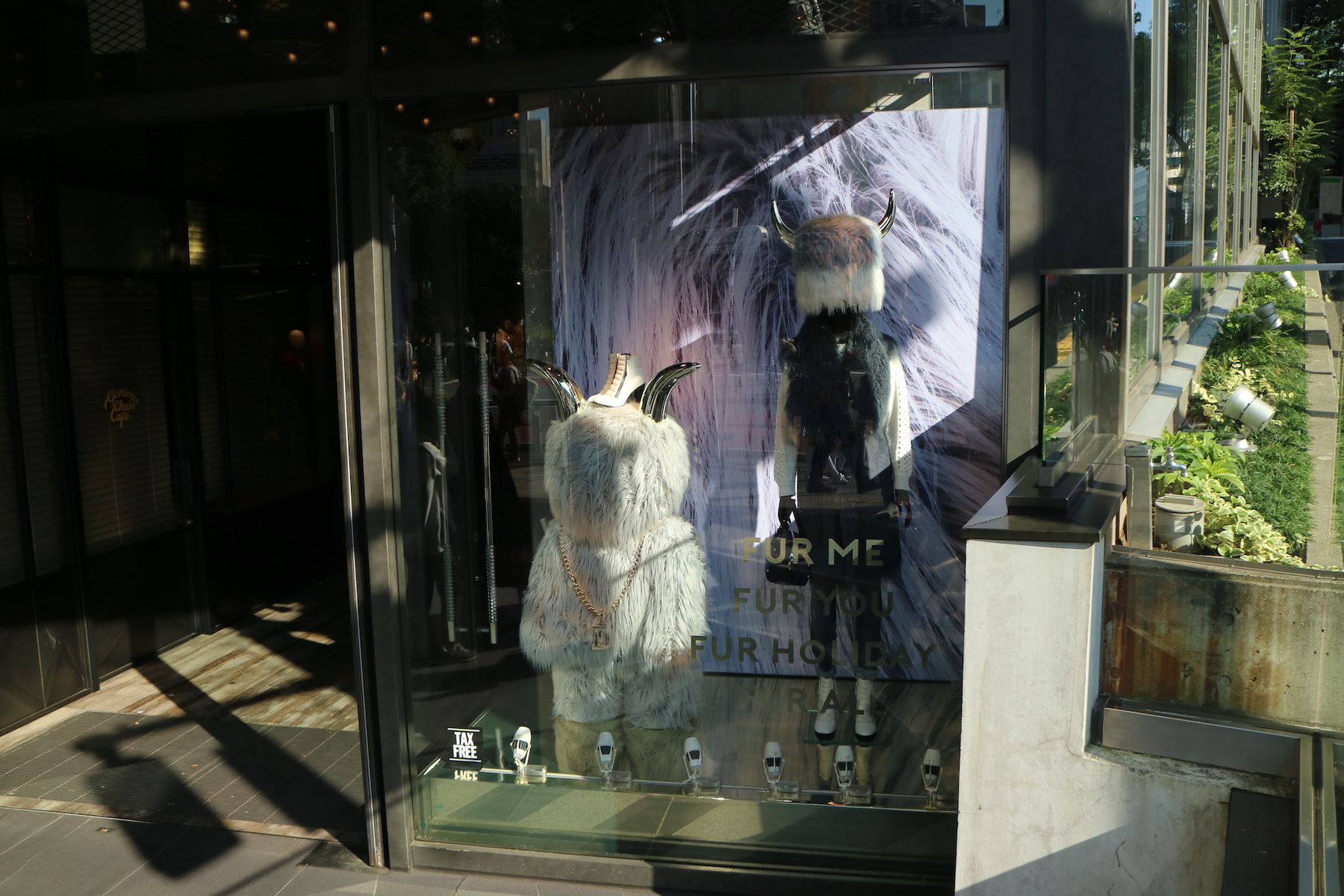 A nice residential area in Shibuya.
Let's get your customized Converse sneakers here!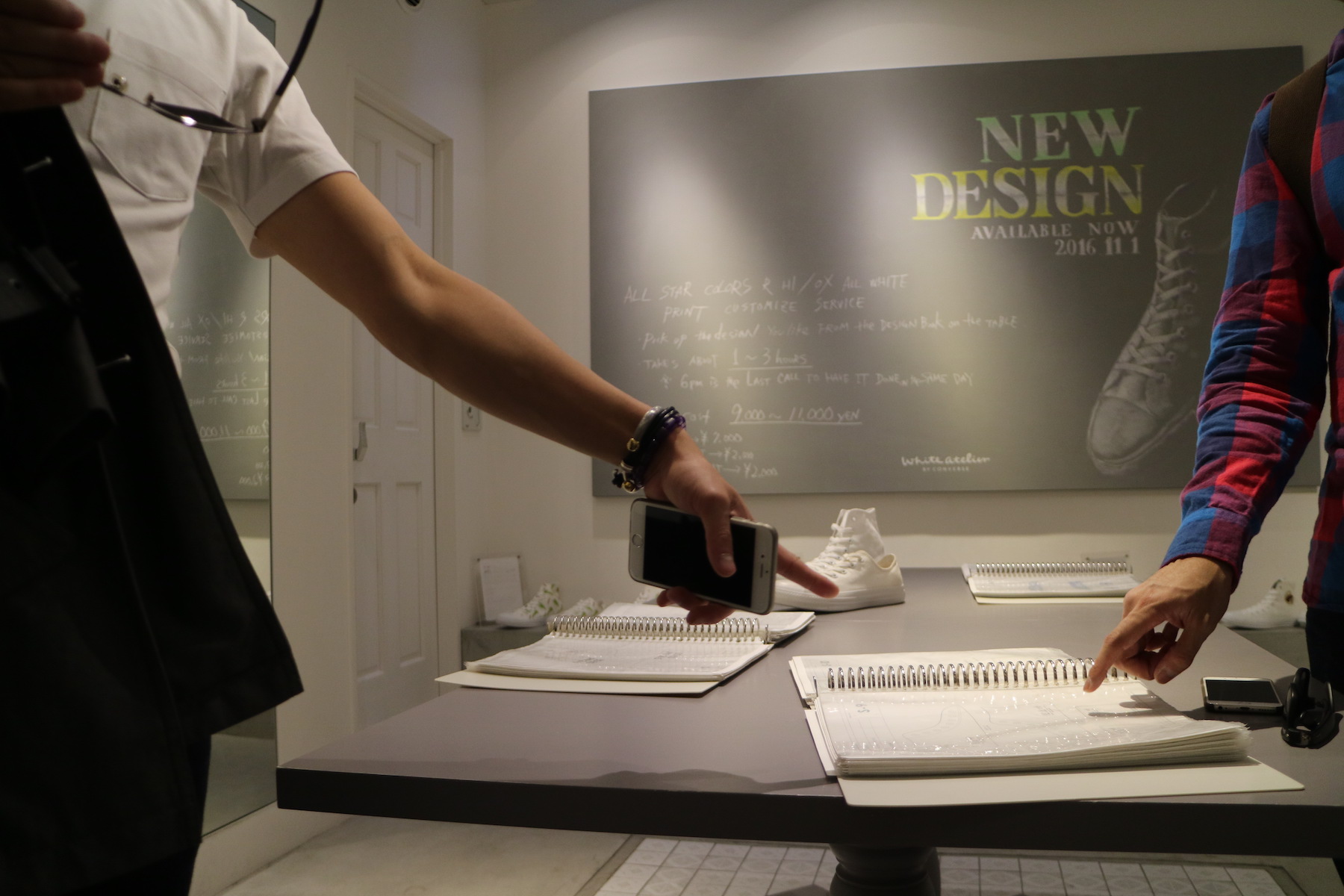 A designer clothing store.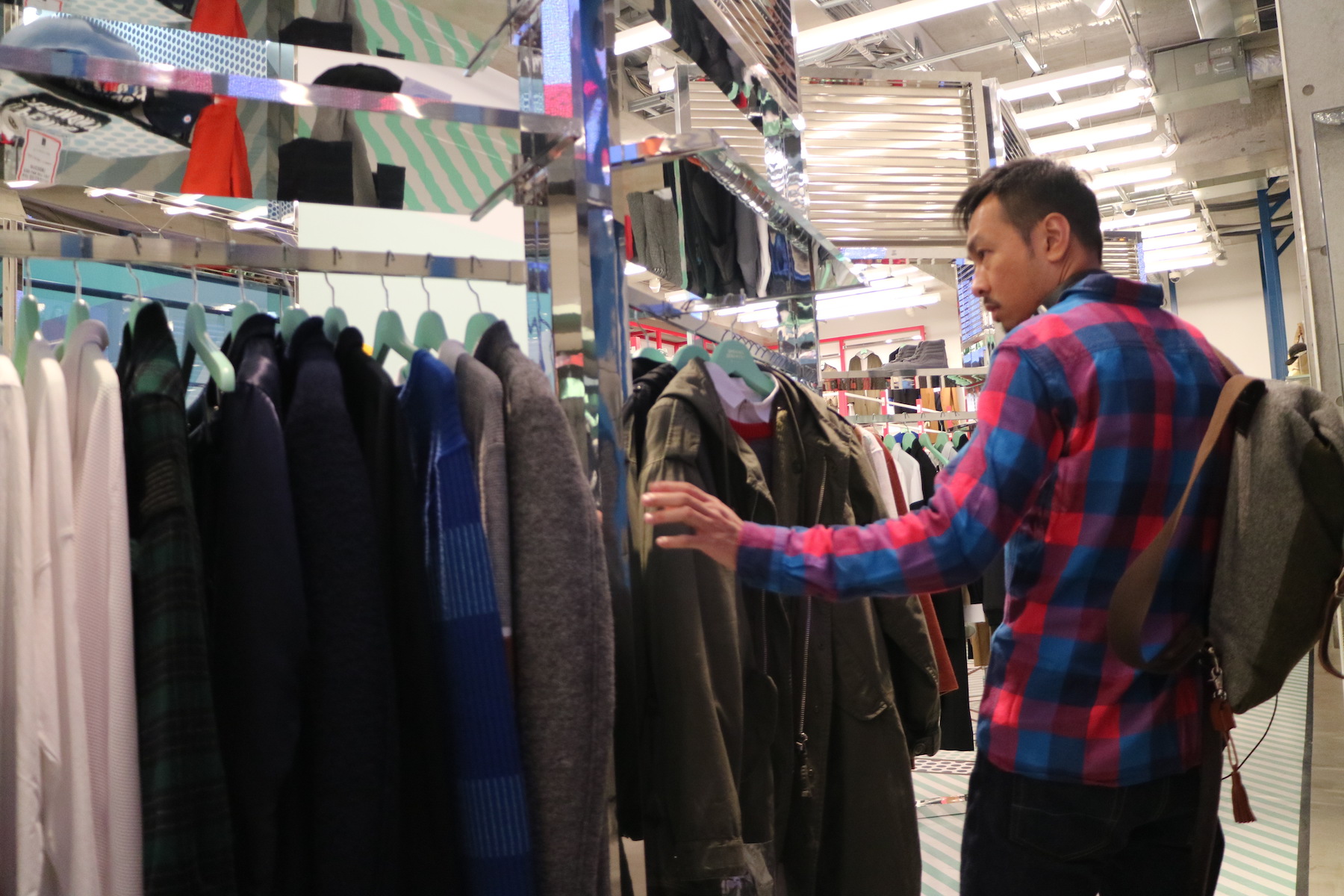 A line-up for lobster rolls!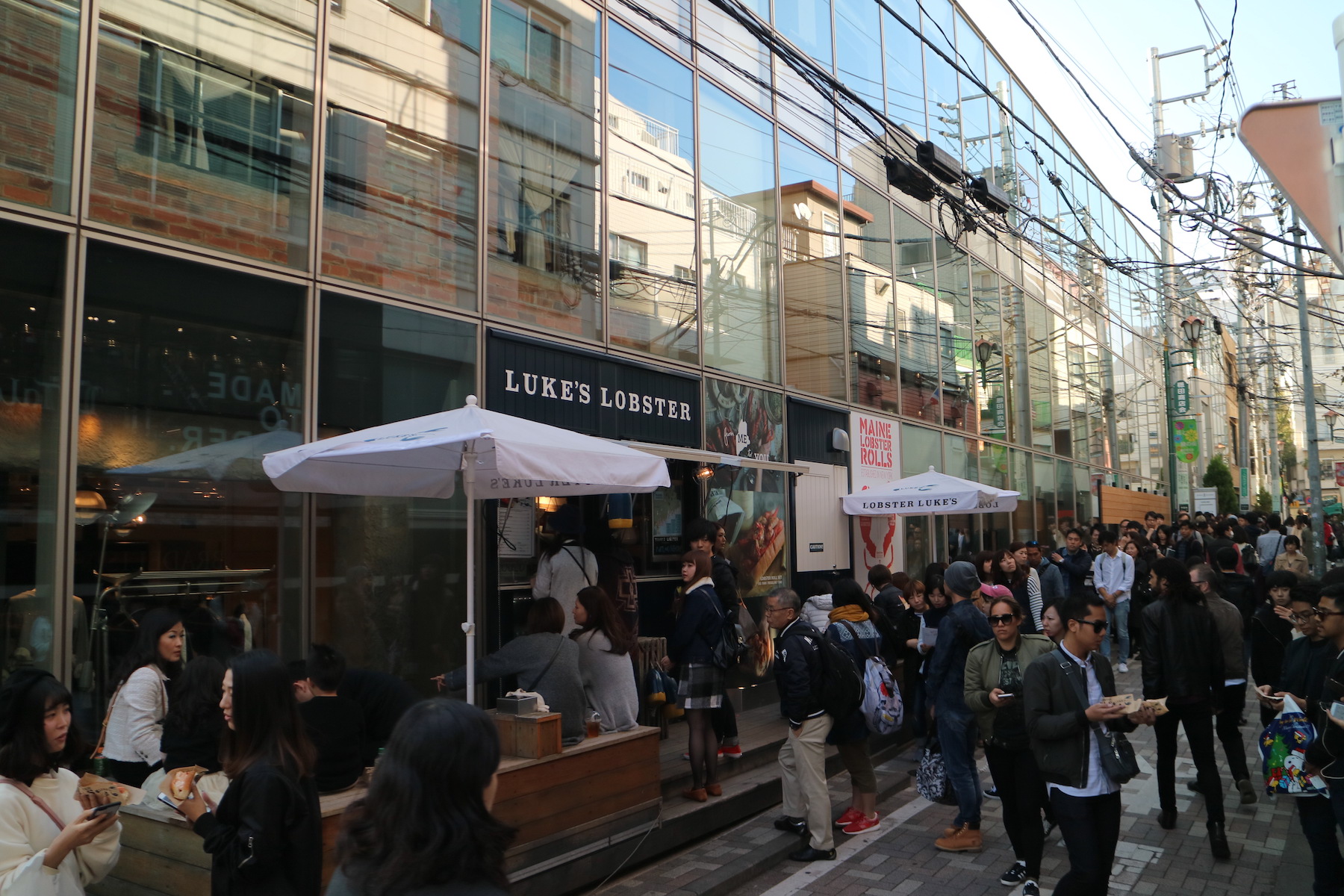 It's a beautiful autumn in Tokyo!
There are a lot of second hand clothing store in Harajuku and you can walk and shop here for HOURS!
We are in Harajuku, and it's flooded with people here!
Meiji Shrine
Louis and I were still a little tired from last night. So we decided to escape from the crowd, and go somewhere with some fresh air. We came to Meiji Shrine, the Shinto shrine that is dedicated to the deified spirits of Emperor Meiji and his wife, Empress Sh?ken.
Some visitors are dressed in beautiful kimono, the traditional Japanese outfit. I think those girls are here for a wedding. They look absolutely stunning!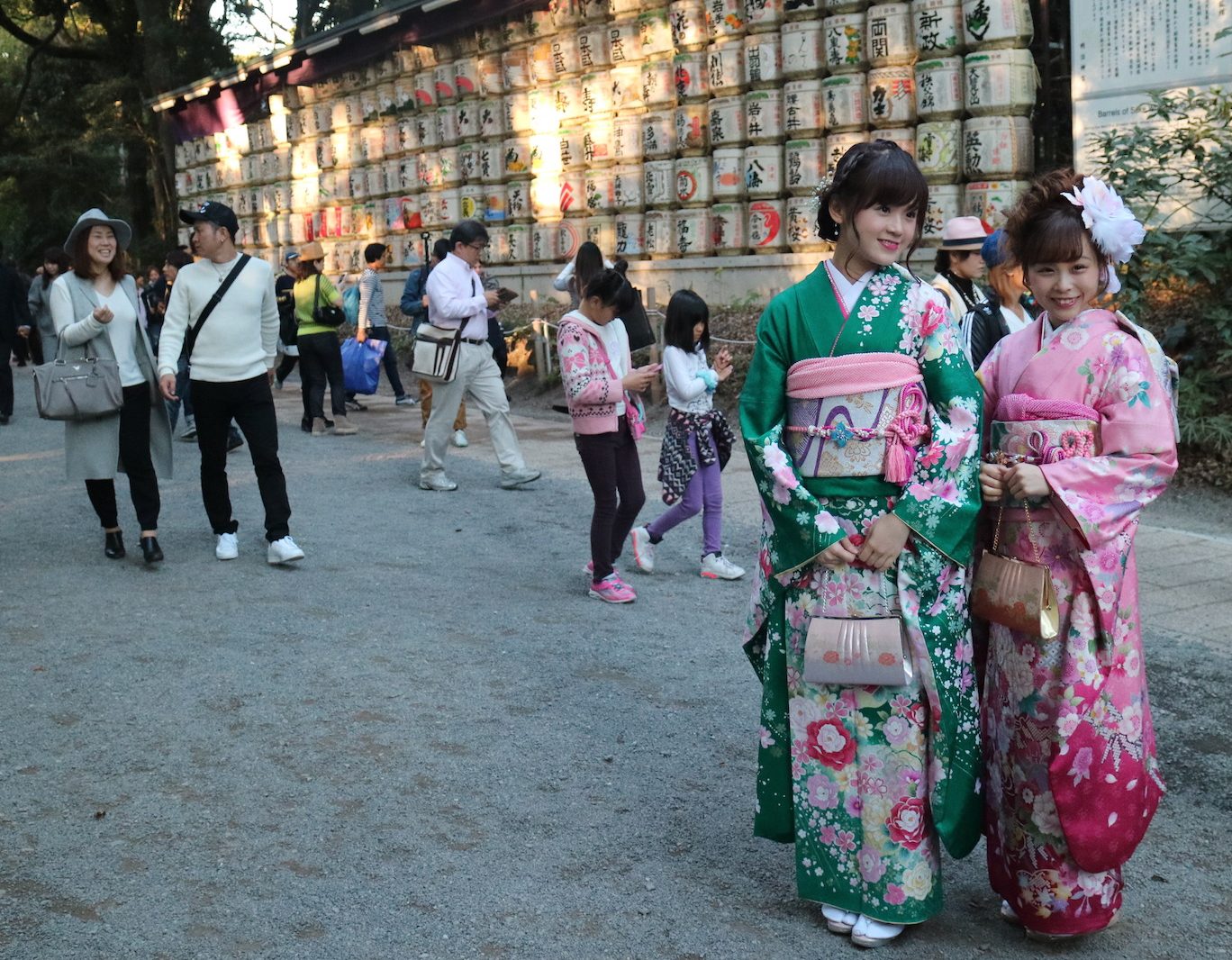 Sake brewed for the emperors all over the years!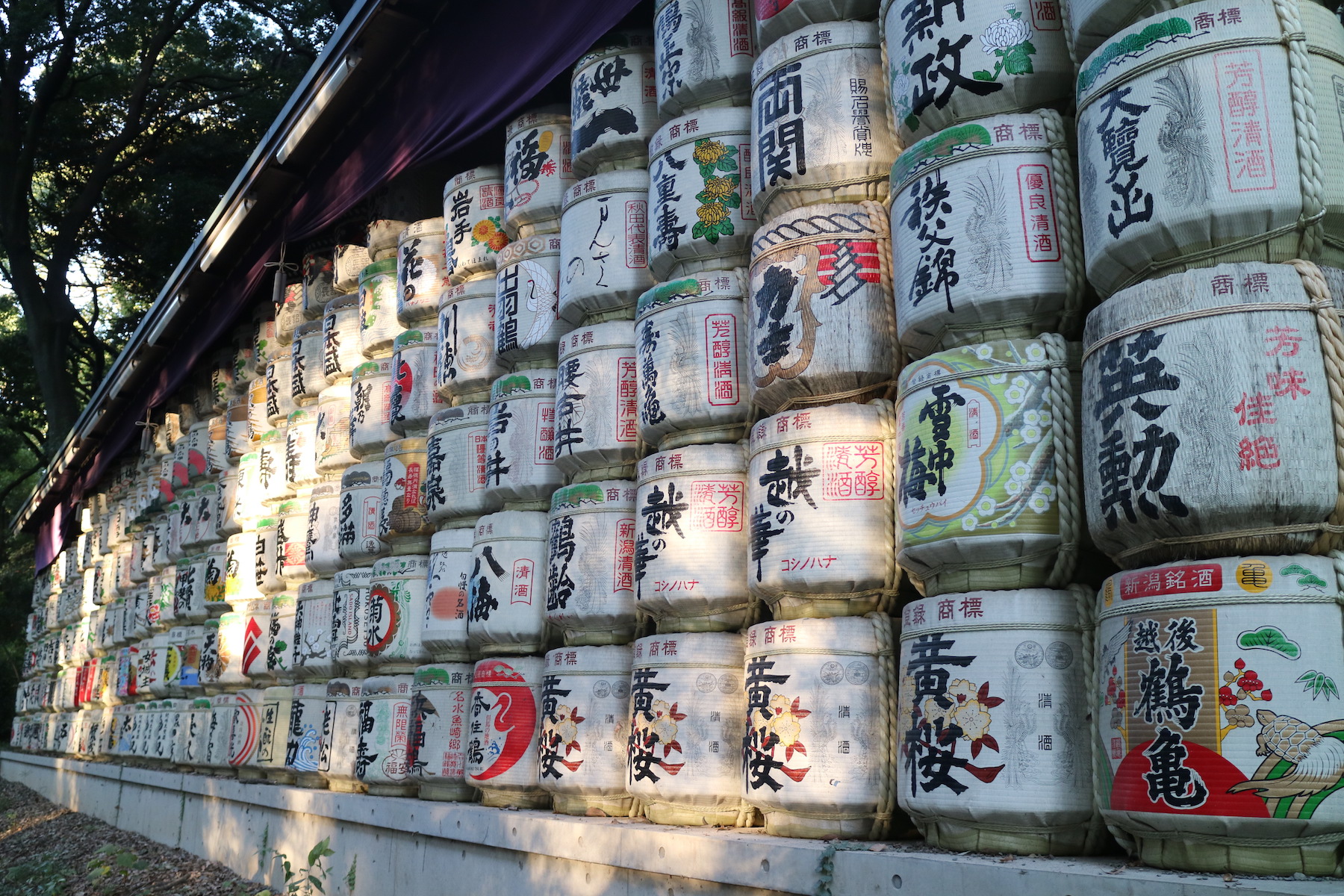 Emperor Meiji is the first modern monarch of Japan, and he opened the doors of Japan for the western culture. He liked wine too!
There was a Chrysanthemum Exhibition that's going on here. The exhibits were incredible!
And drinking the holy water here would give you good luck!
You can get your own lucky charm here.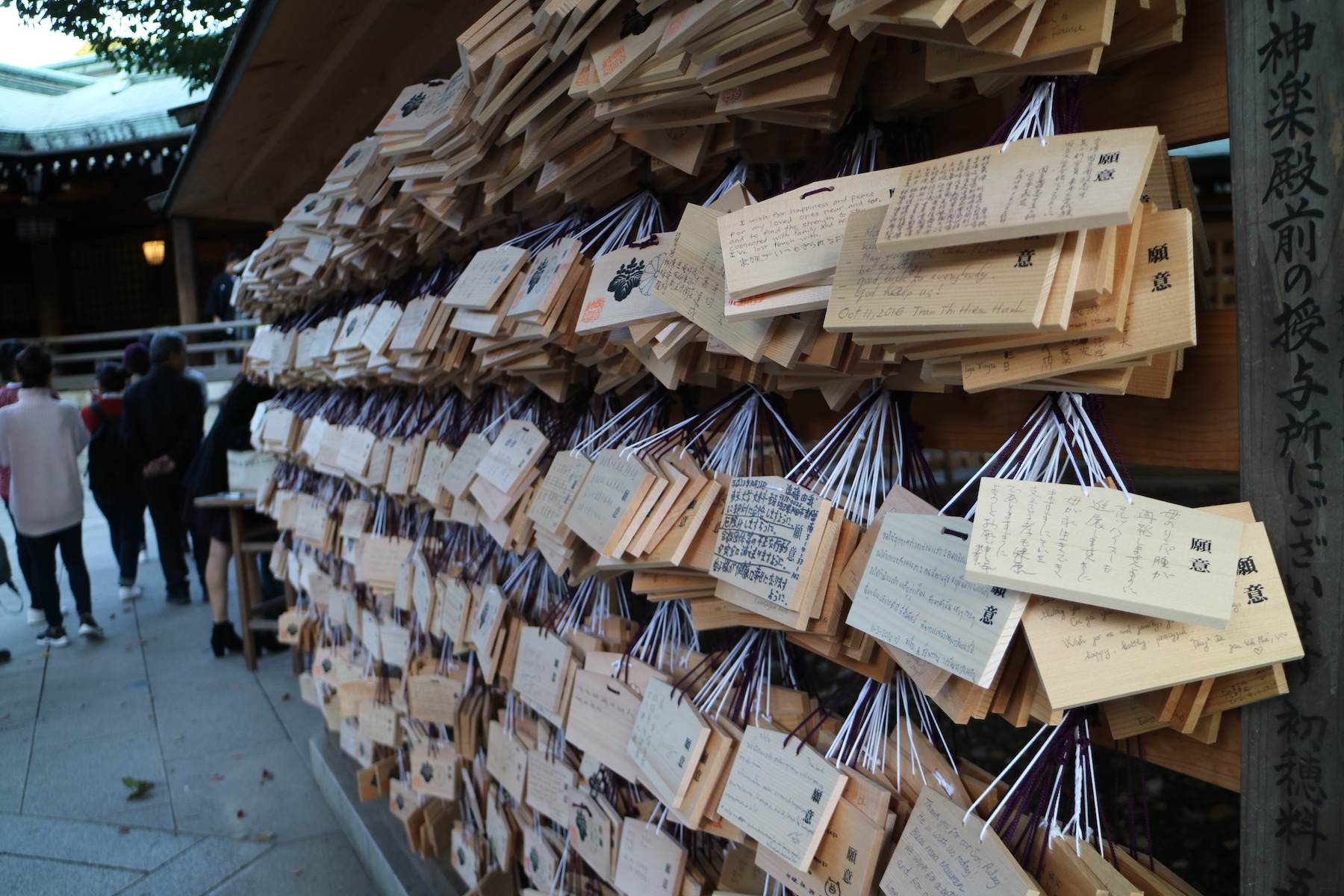 And yes there IS  a wedding here.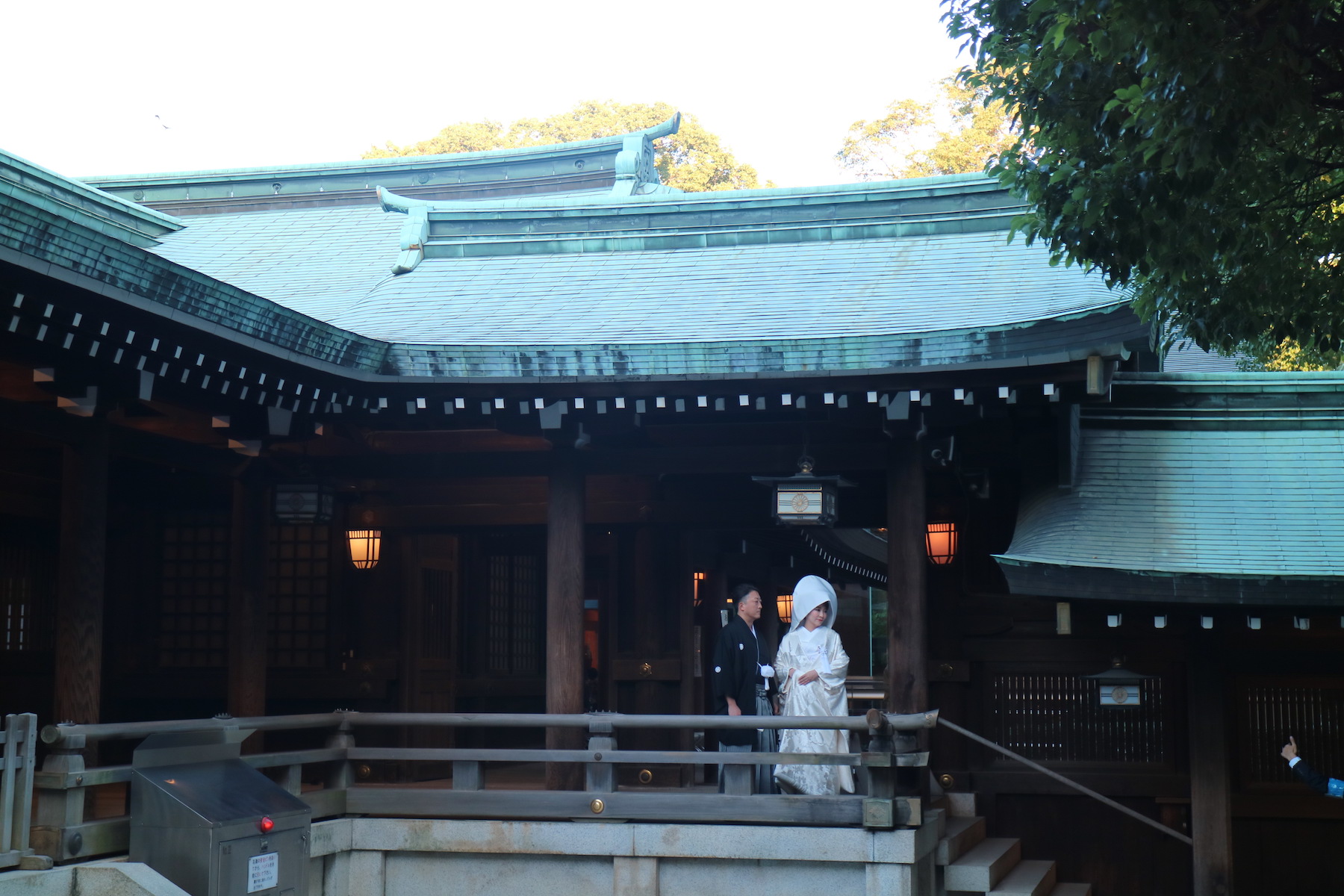 More 7-Eleven Hunt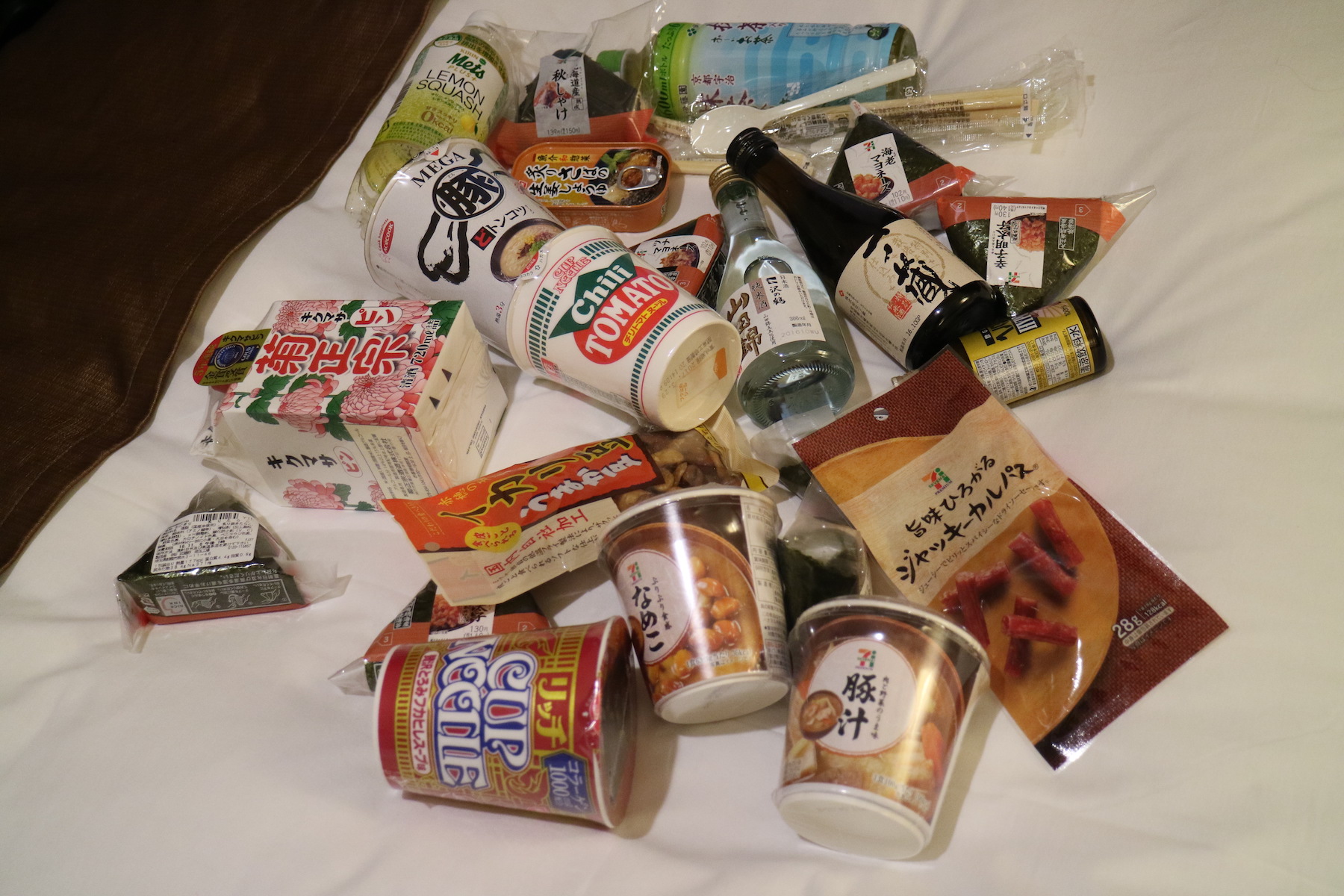 720 ml of Sake is only 500 yen, cheaper than buying wine in Vancouver.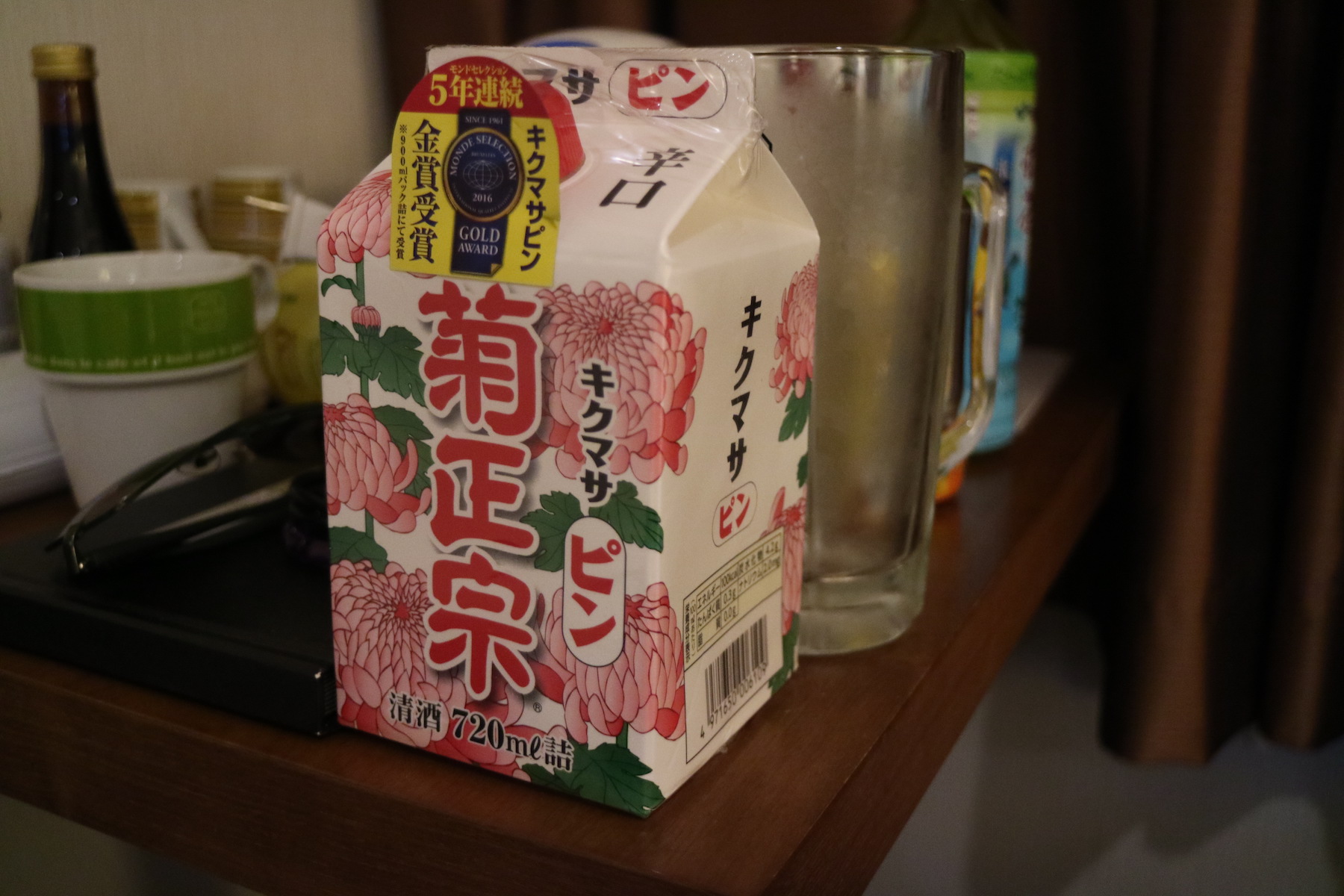 Second Izakaya Dinner in Shinjuku
We just came to another Izakaya near us, ???? because we figured that, unless you were looking for something very specific, restaurant food is just good anywhere in Japan.
More sake please!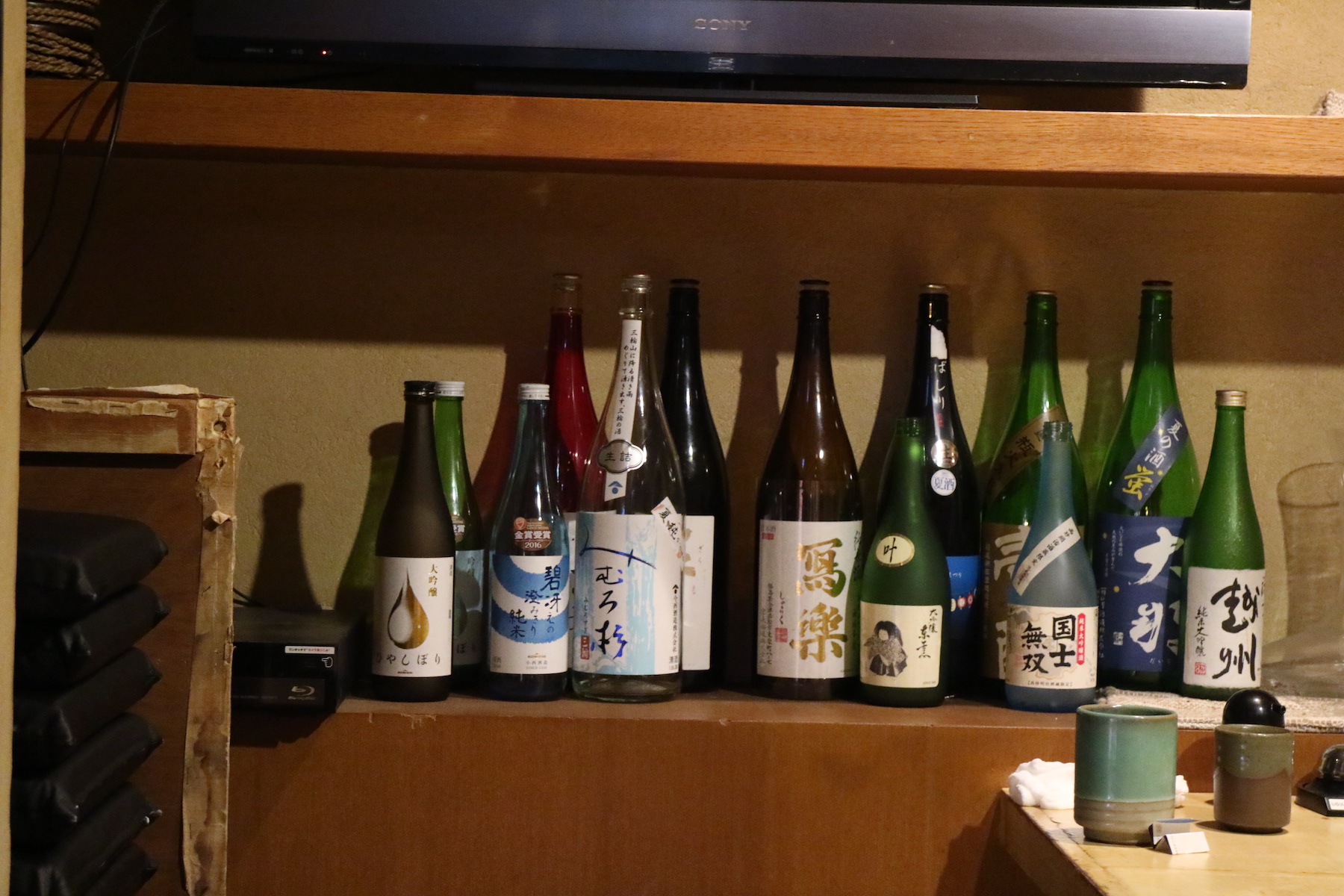 Horse sashimi!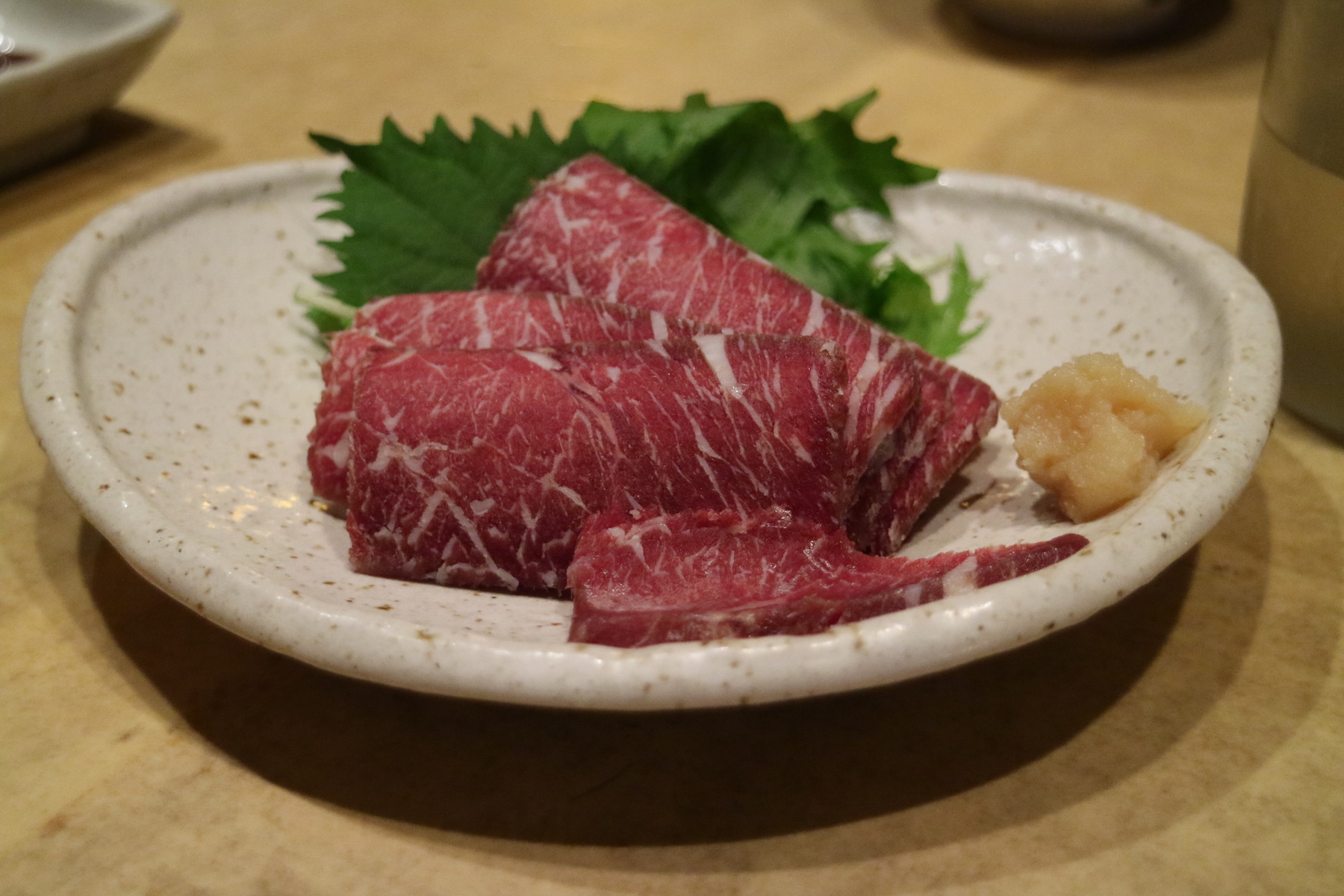 Duck Breast Salad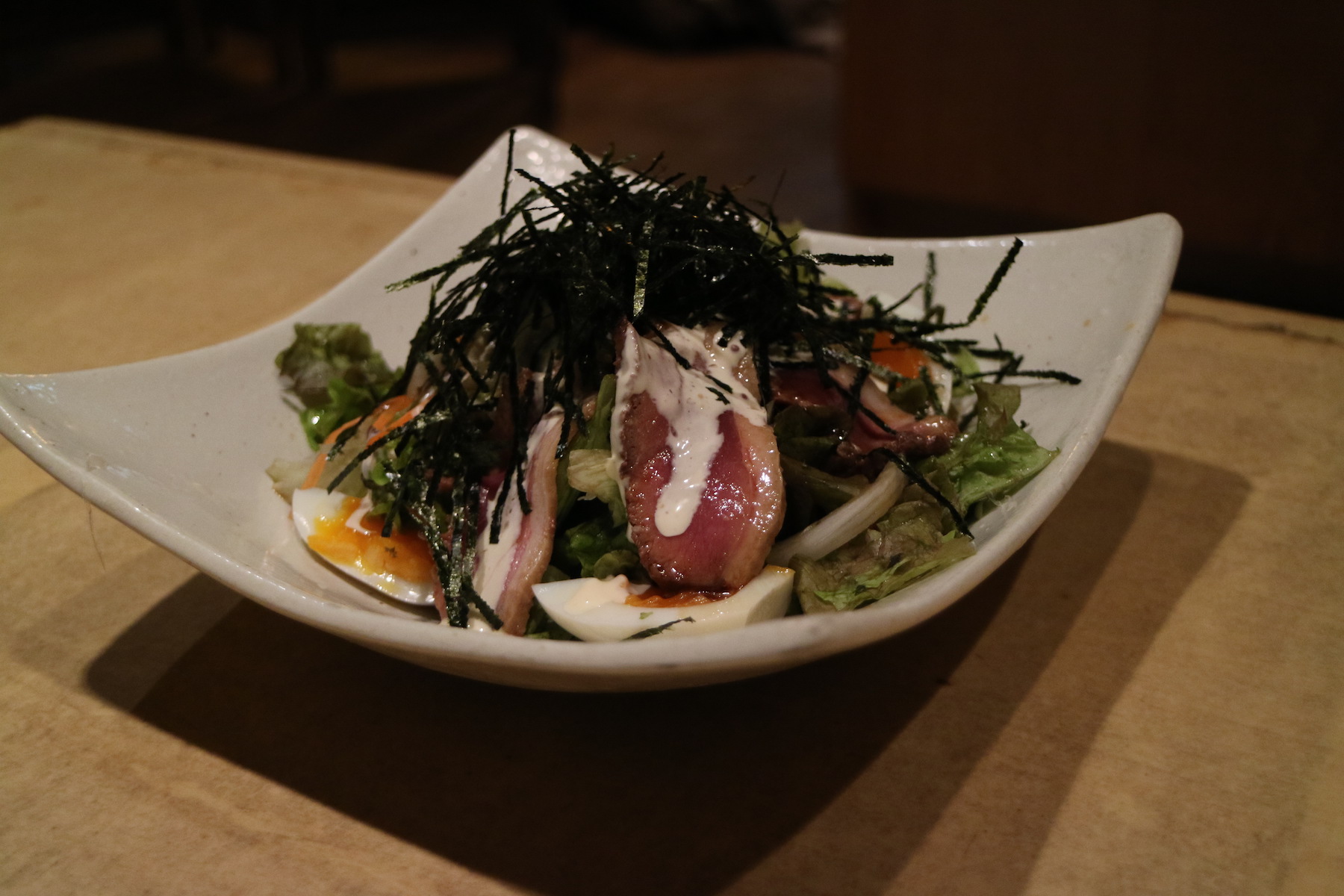 Pork and Green Onion Salad… The flavours are very similar to the Tripe Sashimi dish that we had the night before.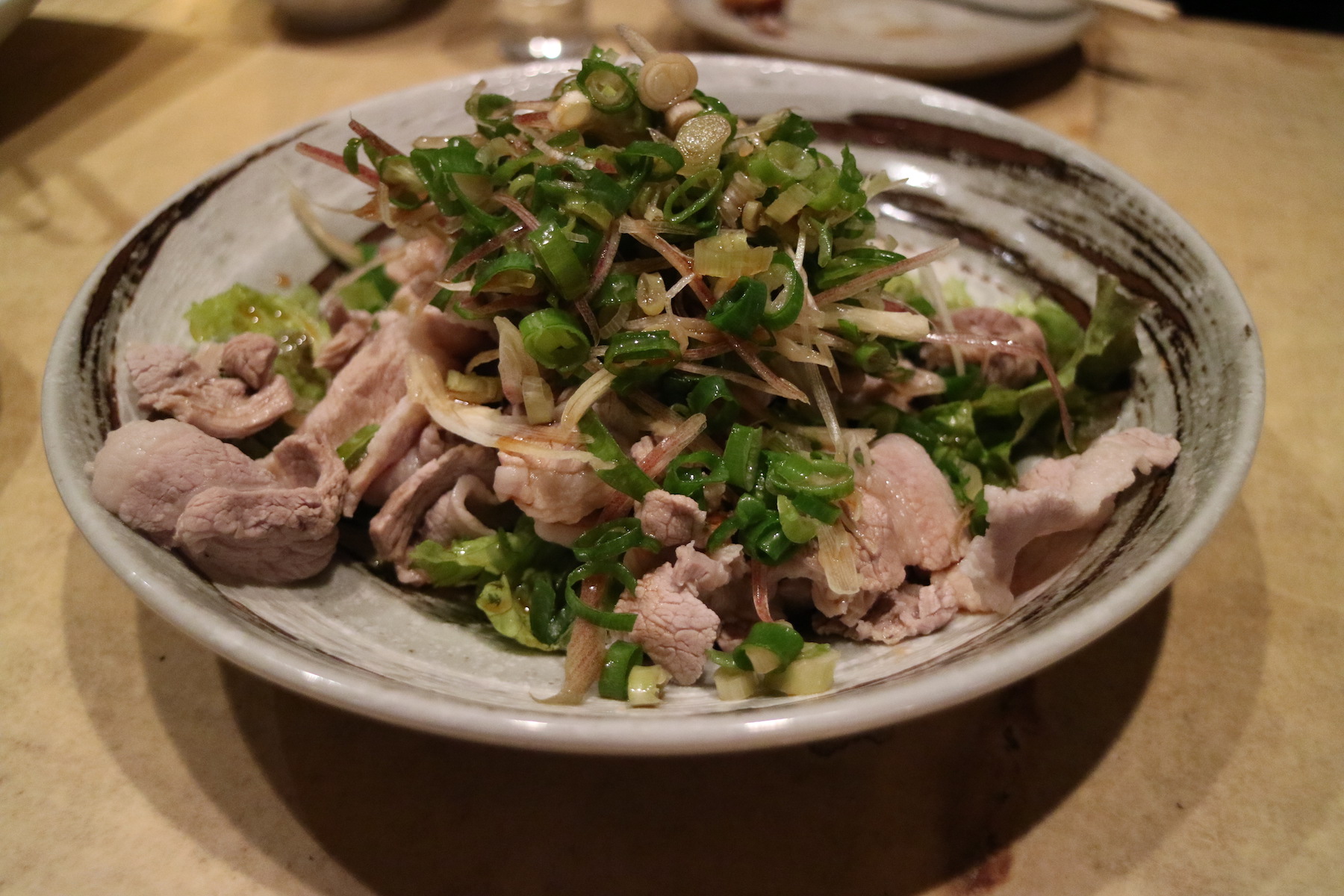 Fried Snapper, tempura style!
We didn't go out tonight and had some great sleep.
Watch my Tokyo video here: