A 24-Hour Trip to Hakone
It's hard to resist the onsen (Japanese hot spring) experience when you travel in Japan, especially in the fall or winter.  I had long ago decided to include a one-day trip to an onsen town outside of Tokyo. I chose Hakone because of the magnificent nature in the area, making it the most popular destination even for the Japanese folks.
Louis was in charge of booking our stay in Hakone since he has tattoos and not favoured by the rules at most public or shared onsen in Japan.
Hakone Suimeisou Hotel
He found this resort, Hakone Suimeisou Hotel by the river, only a 3-minute walk from the train station, and found us a Japanese style room with a private outdoor onsen.  This hotel is also known for their Kaiseki dining. During our stay, a multi-course Kaiseki dinner and a breakfast are included in the room charge, which is 20,000 yen (for weekdays) per night before tax and fees,  and in my opinion, totally worth it!  But if you don't have any tattoos and you want to have a more traditional experience, there are many choices of Ryaokan (Japanese country inn) on the mountains or in the woods.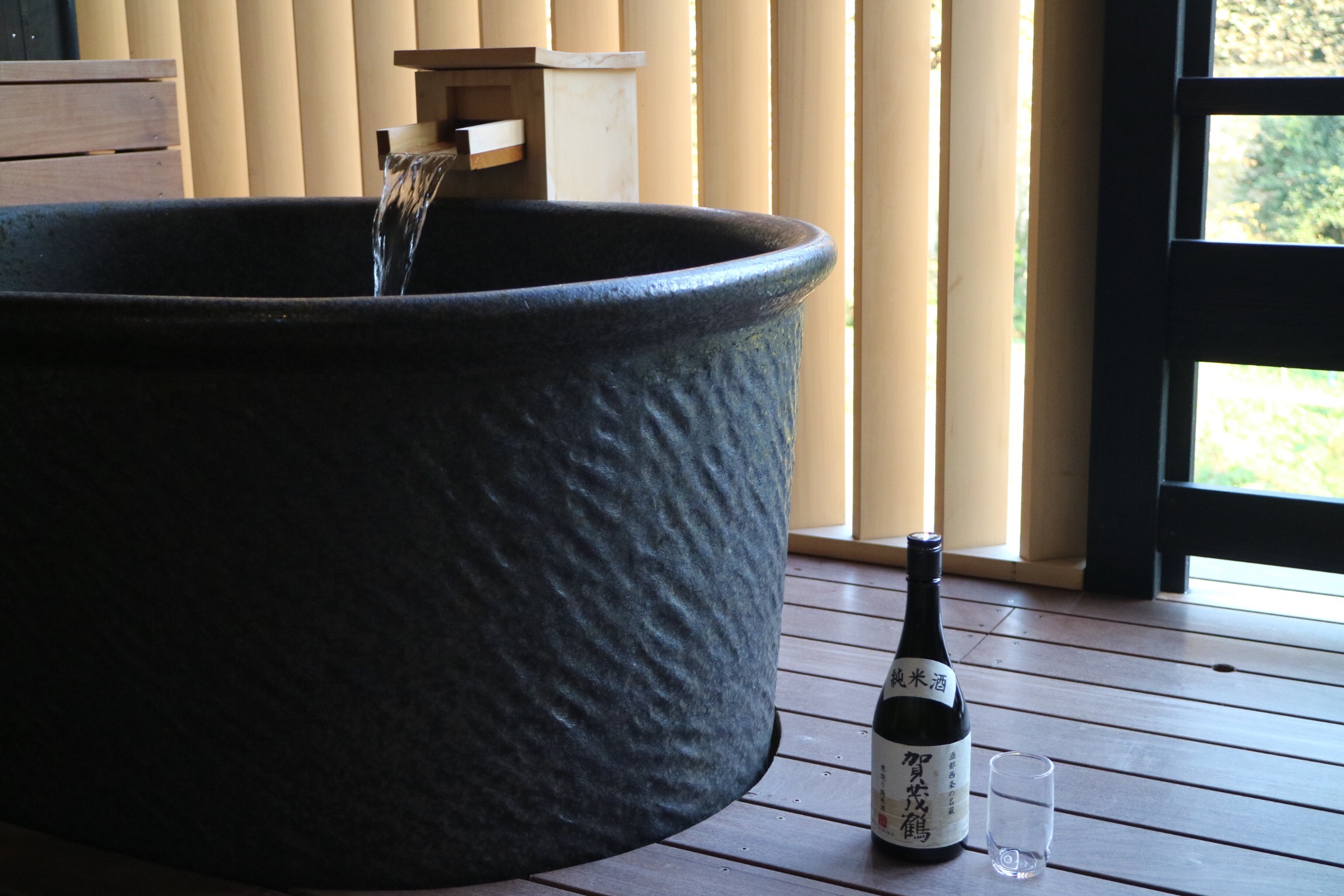 The fastest way to get to Hakone from Tokyo is the bullet train. It only takes 35 minutes from Tokyo Station to Odawara Station via Shinkansen, then you can take the Hokanetozan Line from Odawara to Hakone. With the connection this route takes just over an hour and costs about 3800 yen.  Or there is a slower train called Romancecar leaving from Shinjuku Station and arriving directly at Hakone, which takes about 1 hour and 45 minutes, and costs only 2000 yen.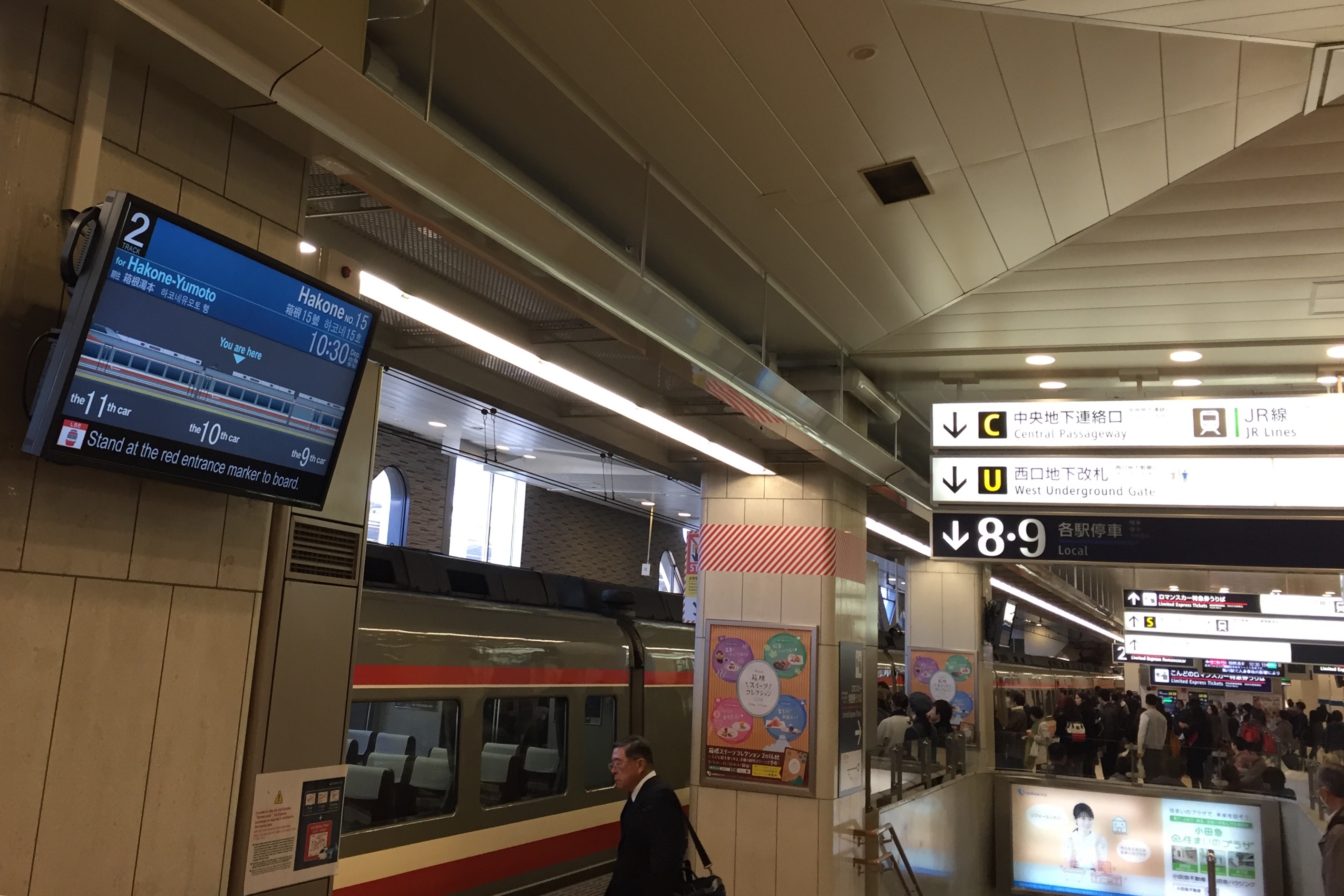 Since we were staying in Shinjuku, it took extra time to travel to Tokyo Station and it would take us almost the same amount of time taking the bullet train with all the connections as taking the slower train. So we picked the much cheaper route by taking the Romancecar.   The train ride was nice because of the beautiful scenery on the way, and we event spotted the top of Mount Fuji!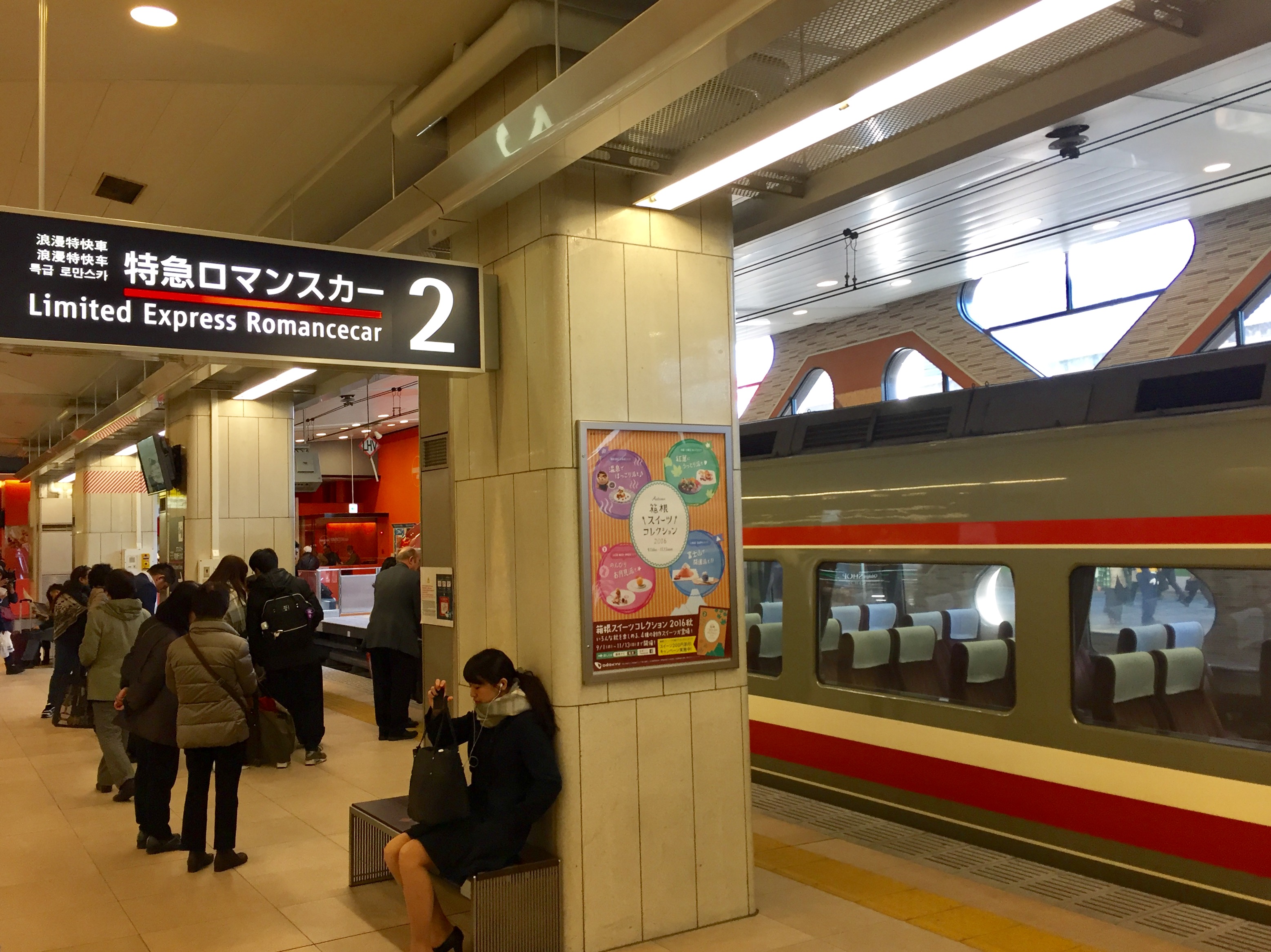 And we arrived at Hakone!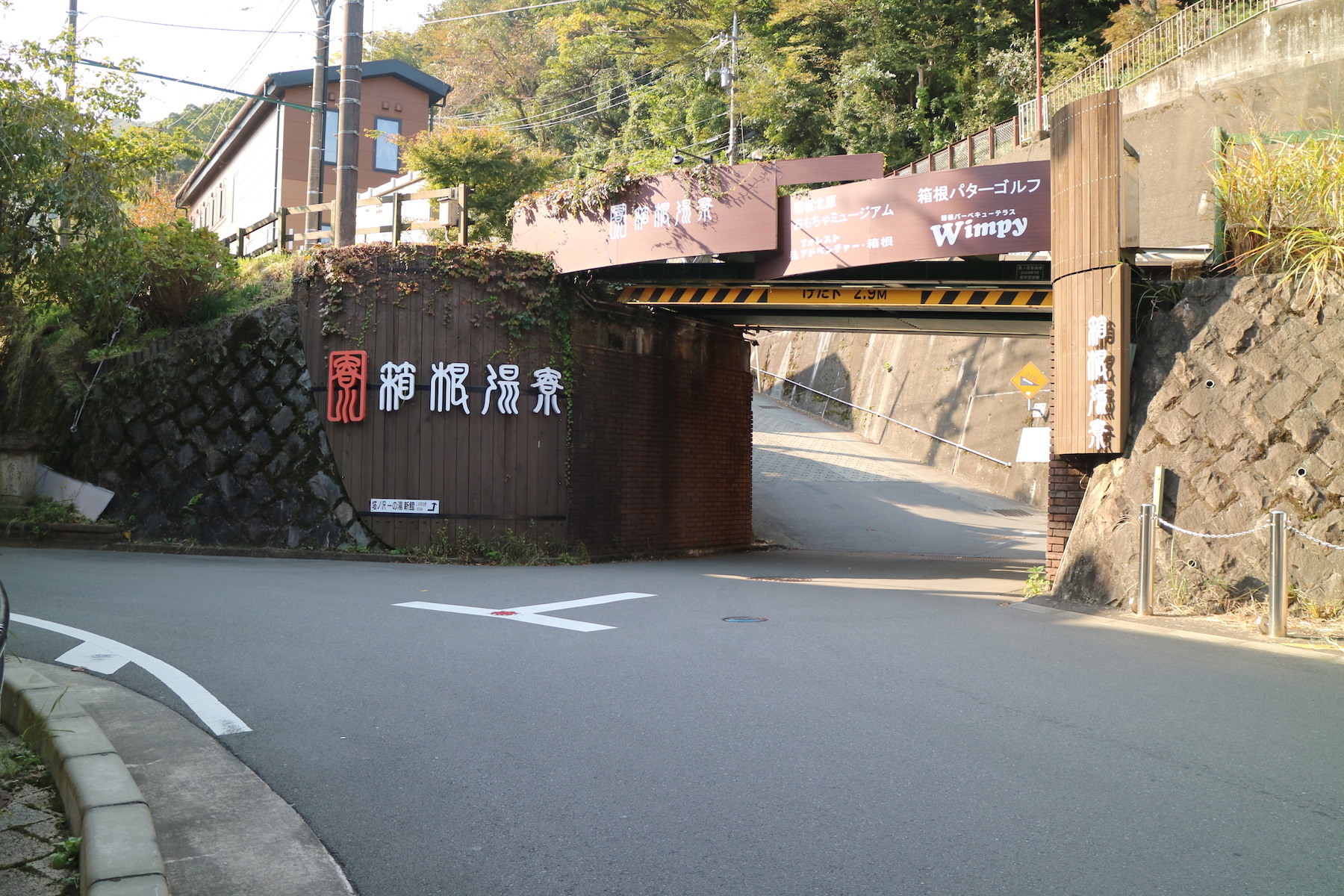 It's a small town surrounded by mountains and nature, reminding me a small town in Switzerland that I visited.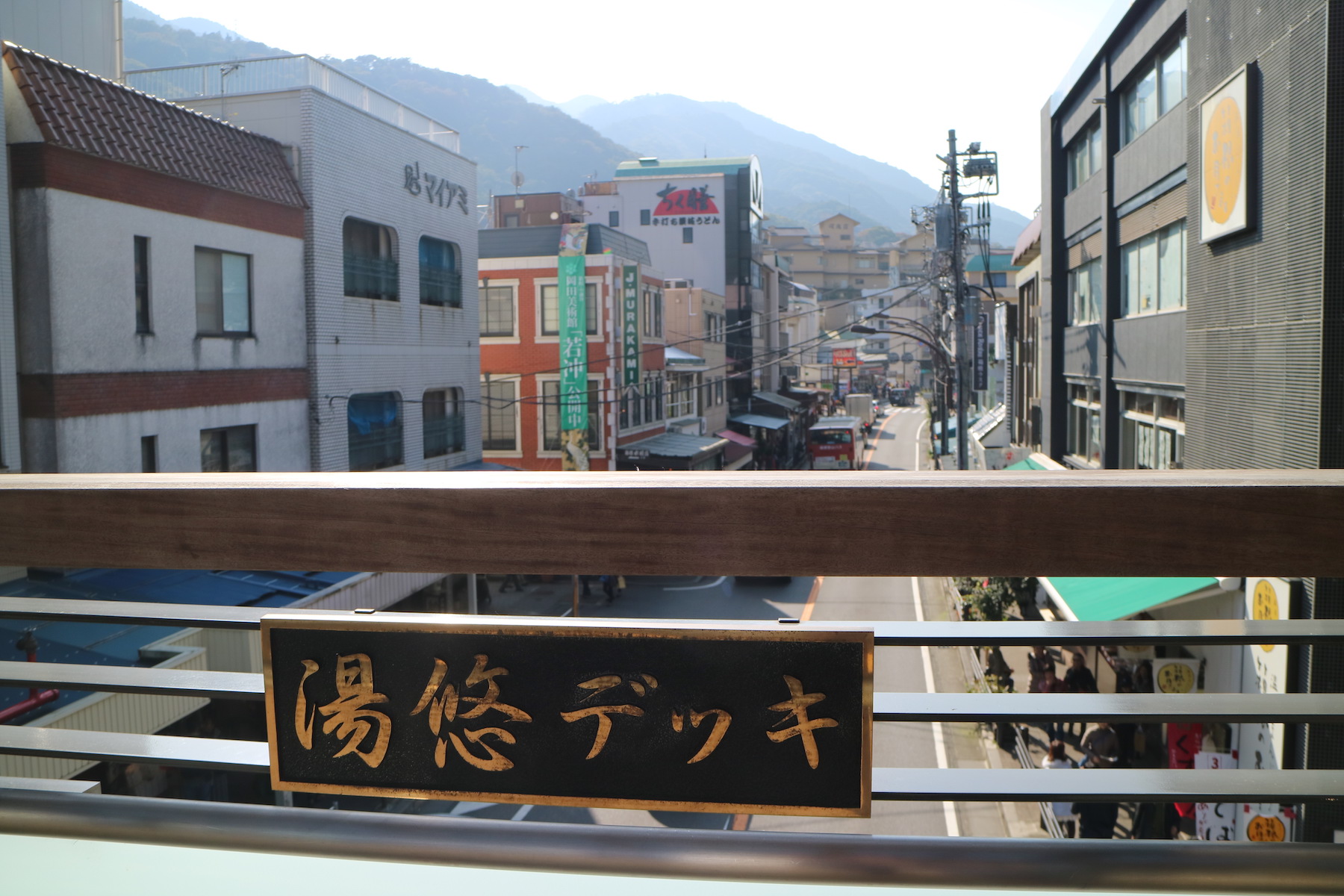 It was too early to check in yet. So we left our luggage at the hotel and took a walk around.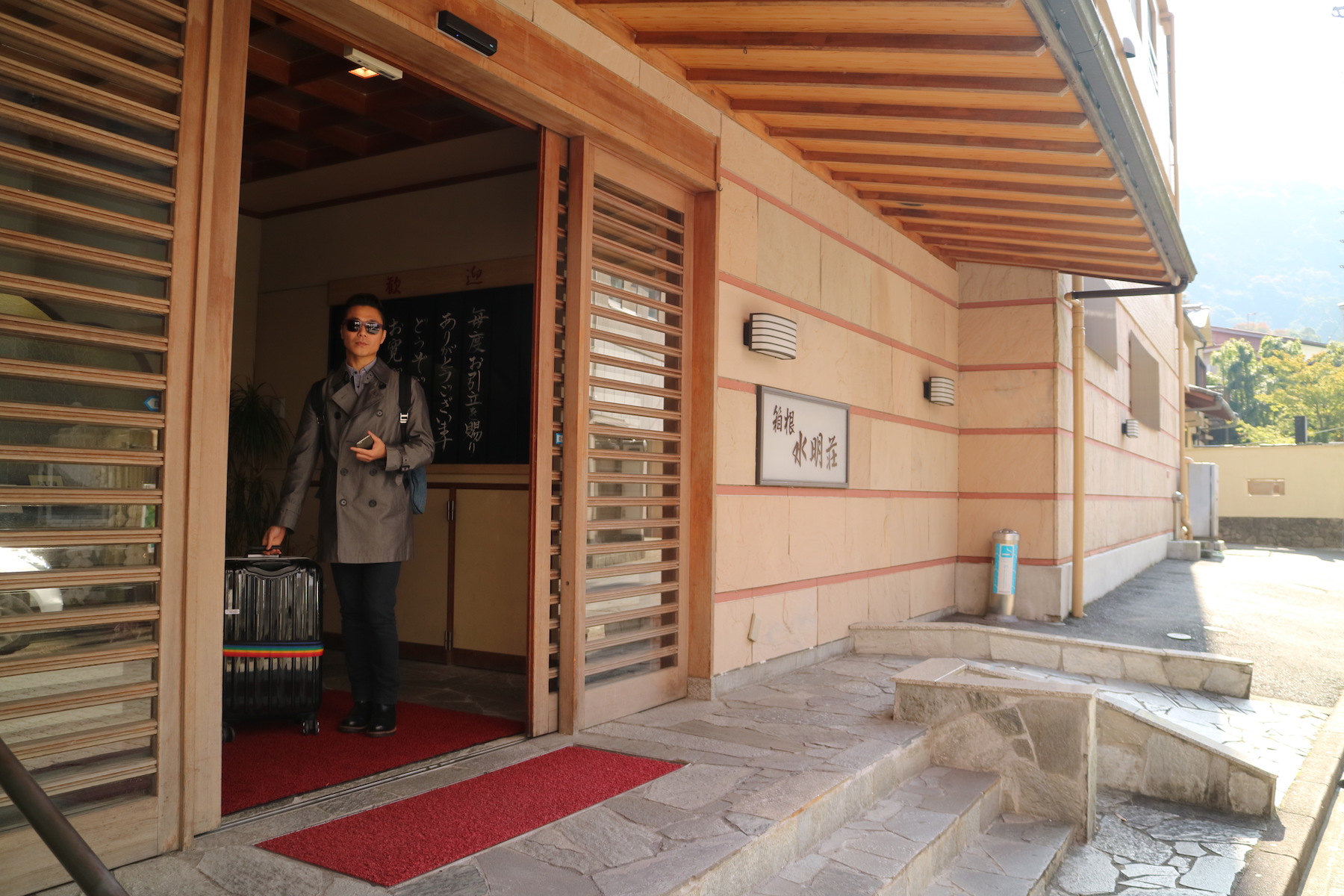 The fall had just arrived and the nearby colourful nature by the river was just spectacular.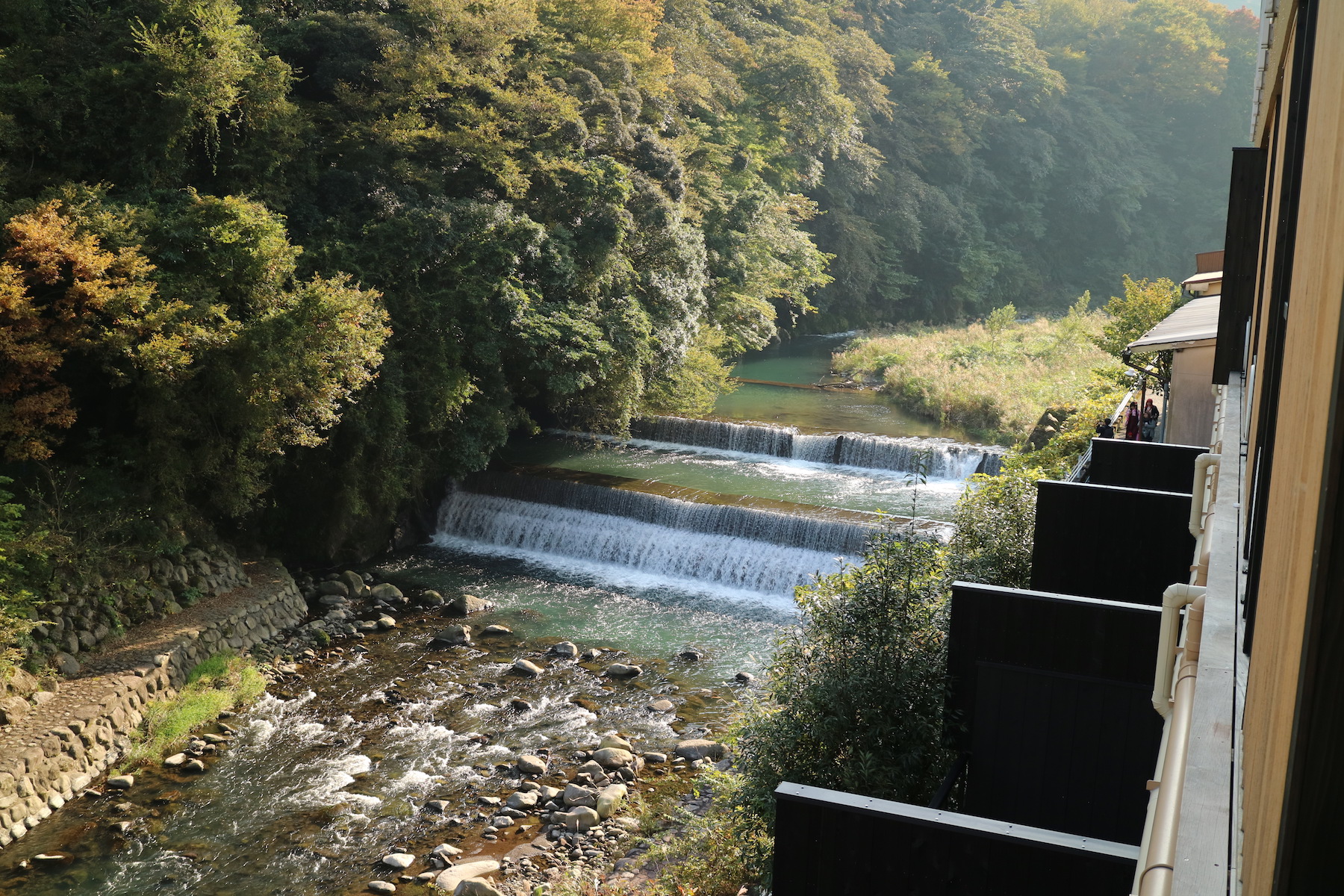 Another Romancecar is arriving.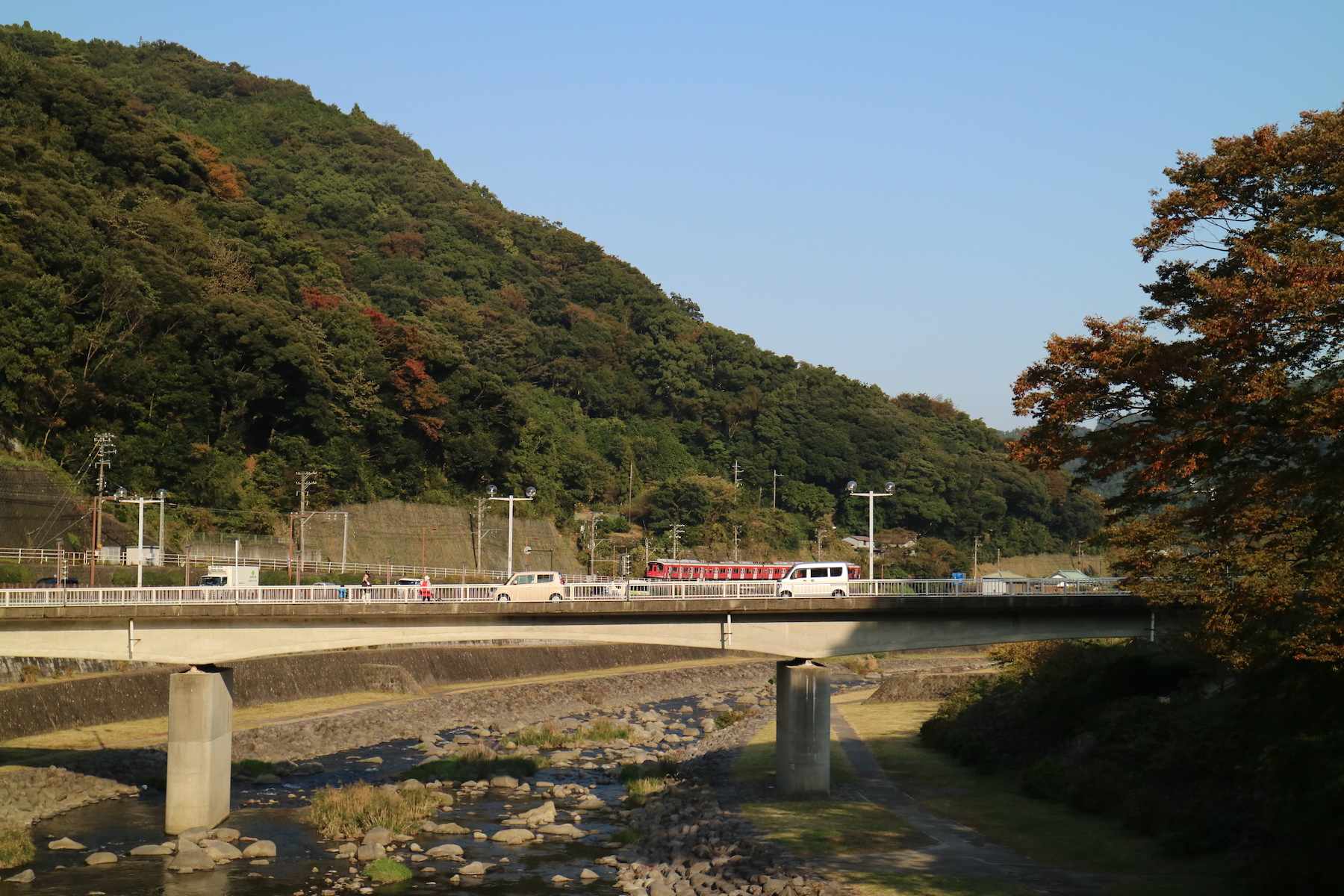 Our hotel is the first tall building on the left.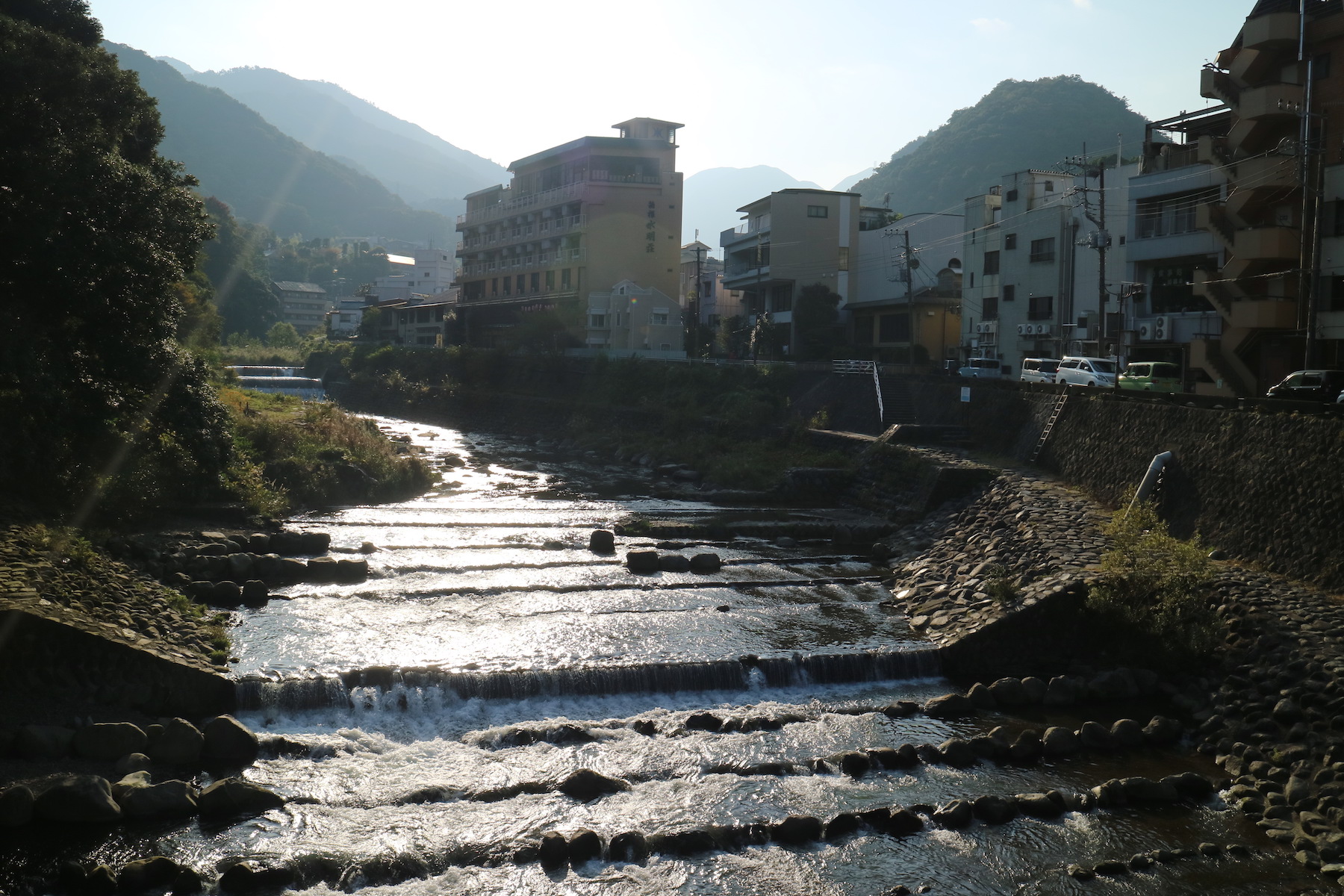 Lunch at Chiroru
We decided to get some lunch. As we tried to avoid the tourist crowd on the main road, we found this small family restaurant on a side street, called Chiroru ???. The restaurant is run by an old couple. We were greeted by Grandpa and Grandma is the only person who's cooking and serving.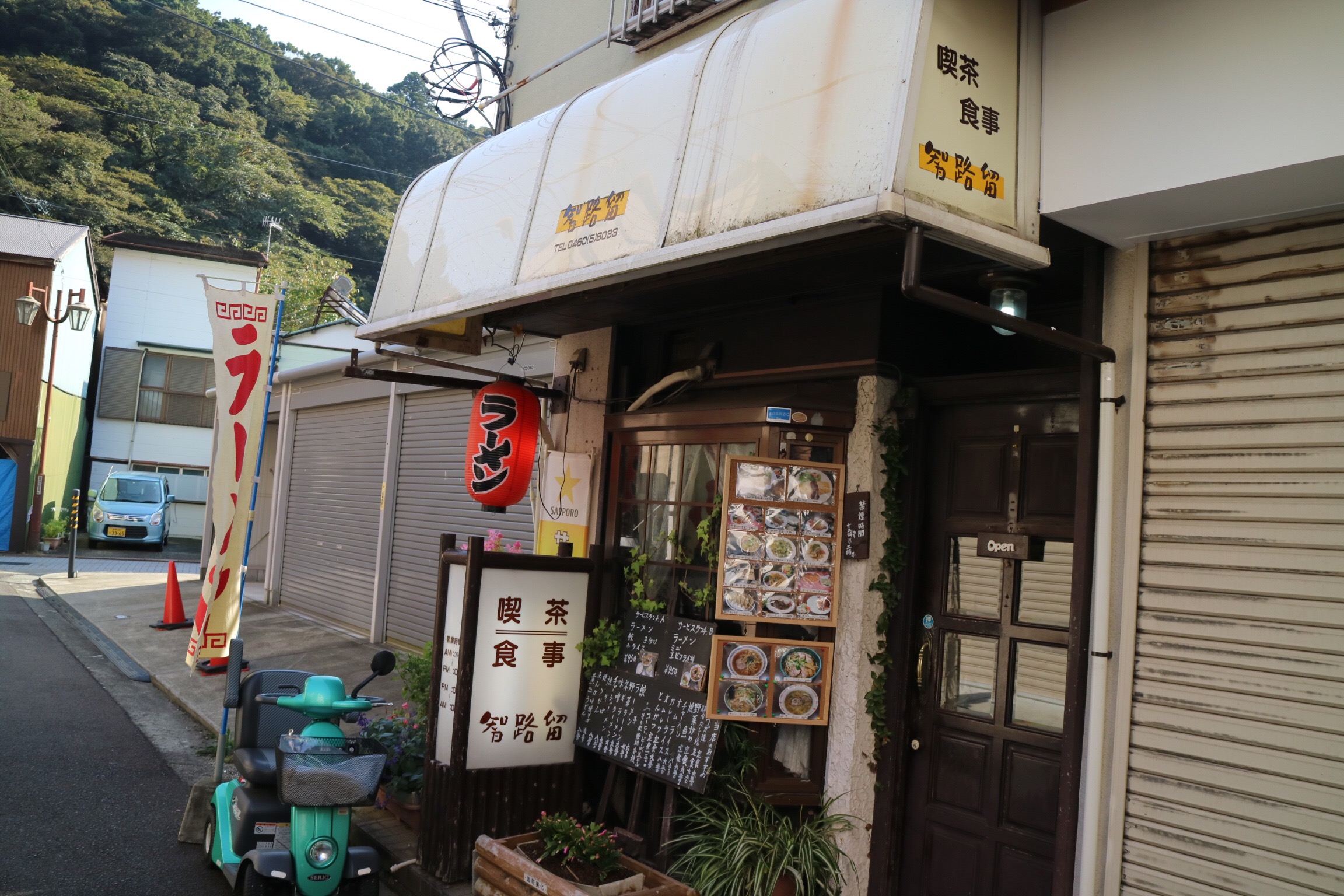 We had some gyoza and they were perfectly seasoned and cooked. Loved that slightly garlicky flavour.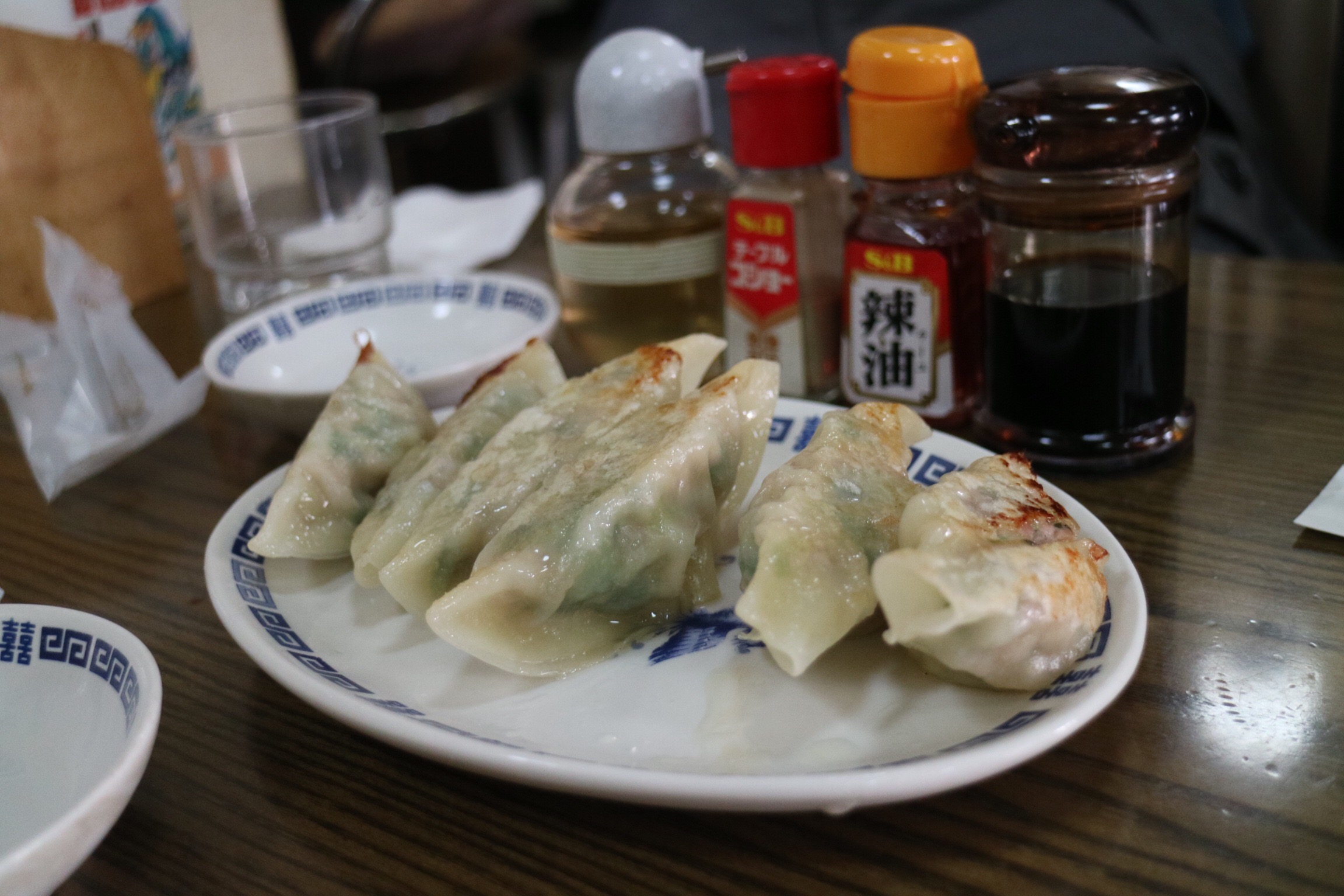 I can't call myself a ramen expert but I have had a lot of ramen over the years as it's extremely popular in Vancouver. But the ramen here prepared by an old grandma turns out to be the best ramen that I have ever had! The broth was light.  The flavour was subtle but well balanced. The noodles were thin but perfectly al dente.  I was feeling a very touching moment after the first few bites. It was incredible.
Our room
Time to check in! And here is our room!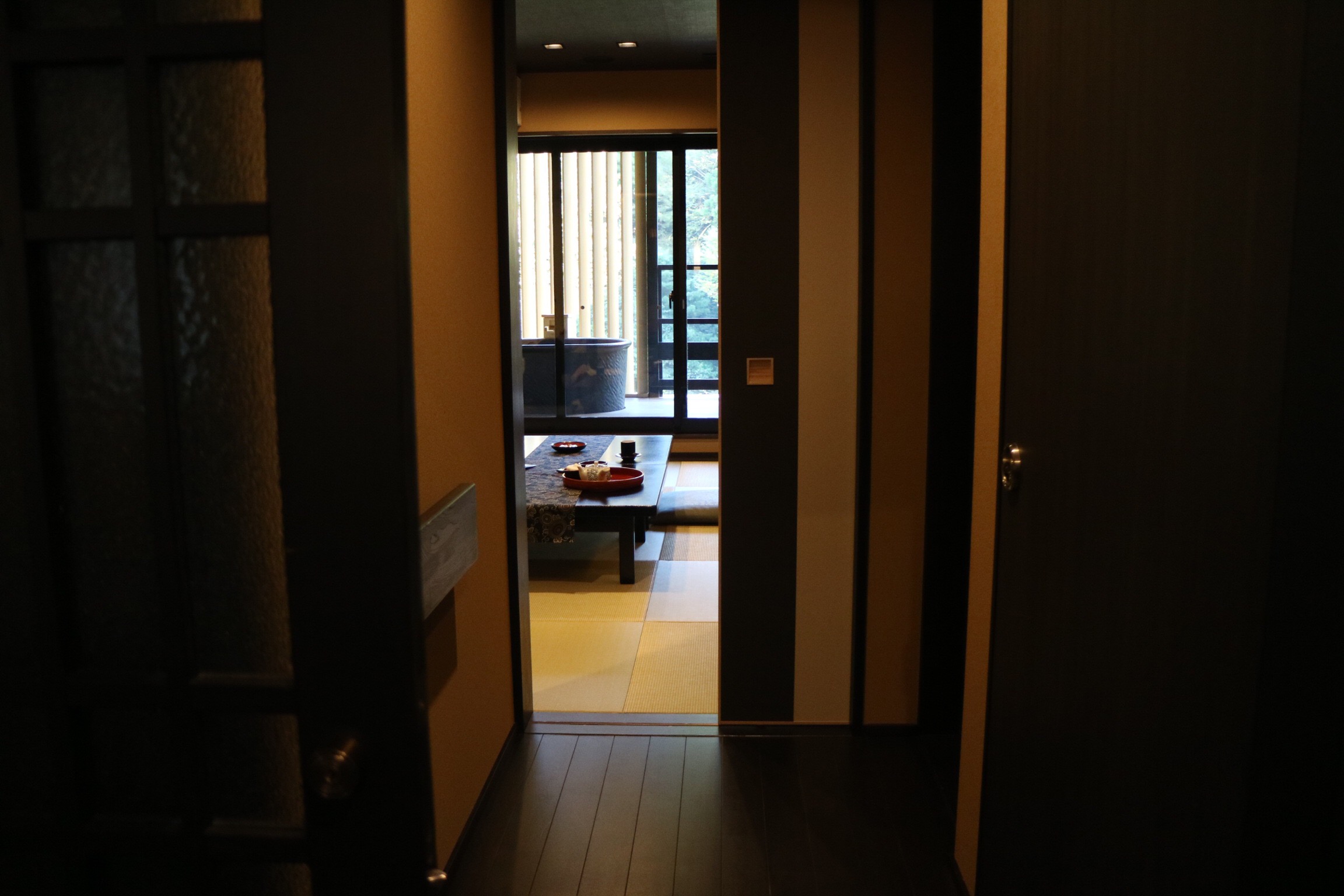 We put on the kimono buying tramadol online cheap provided by the hotel, this is way more fun than changing a bathrobe at the Plaza Hotel.
On the tea table, we were provided with premium green tea and a couple Hakone's very own delicacy – Onsen Manju,  sweet buns with red bean paste filling.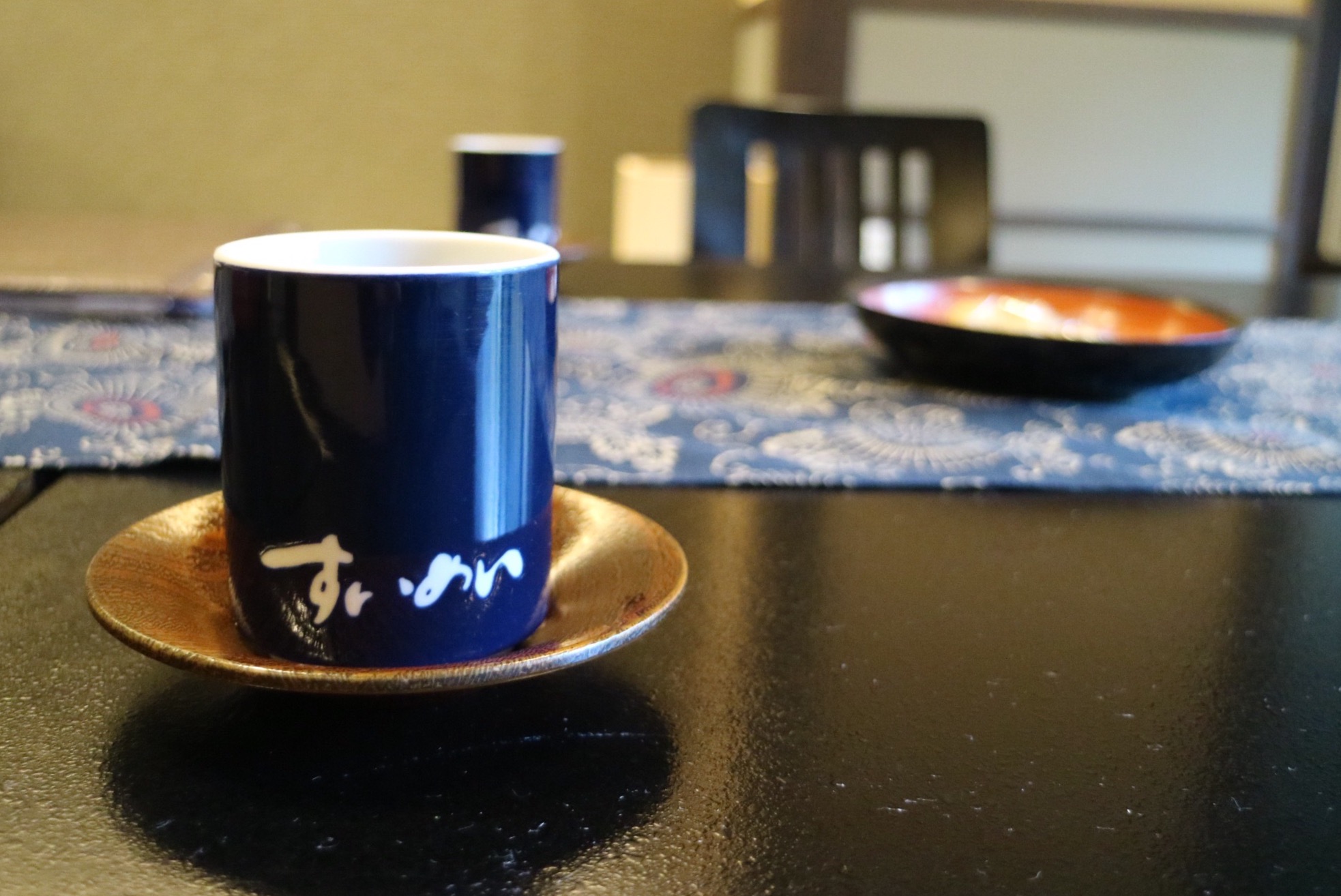 We decided to do an onsen soak and relax with some ice-cold sake before our fancy Kaiseki dinner.
In-Room Private Onsen Soak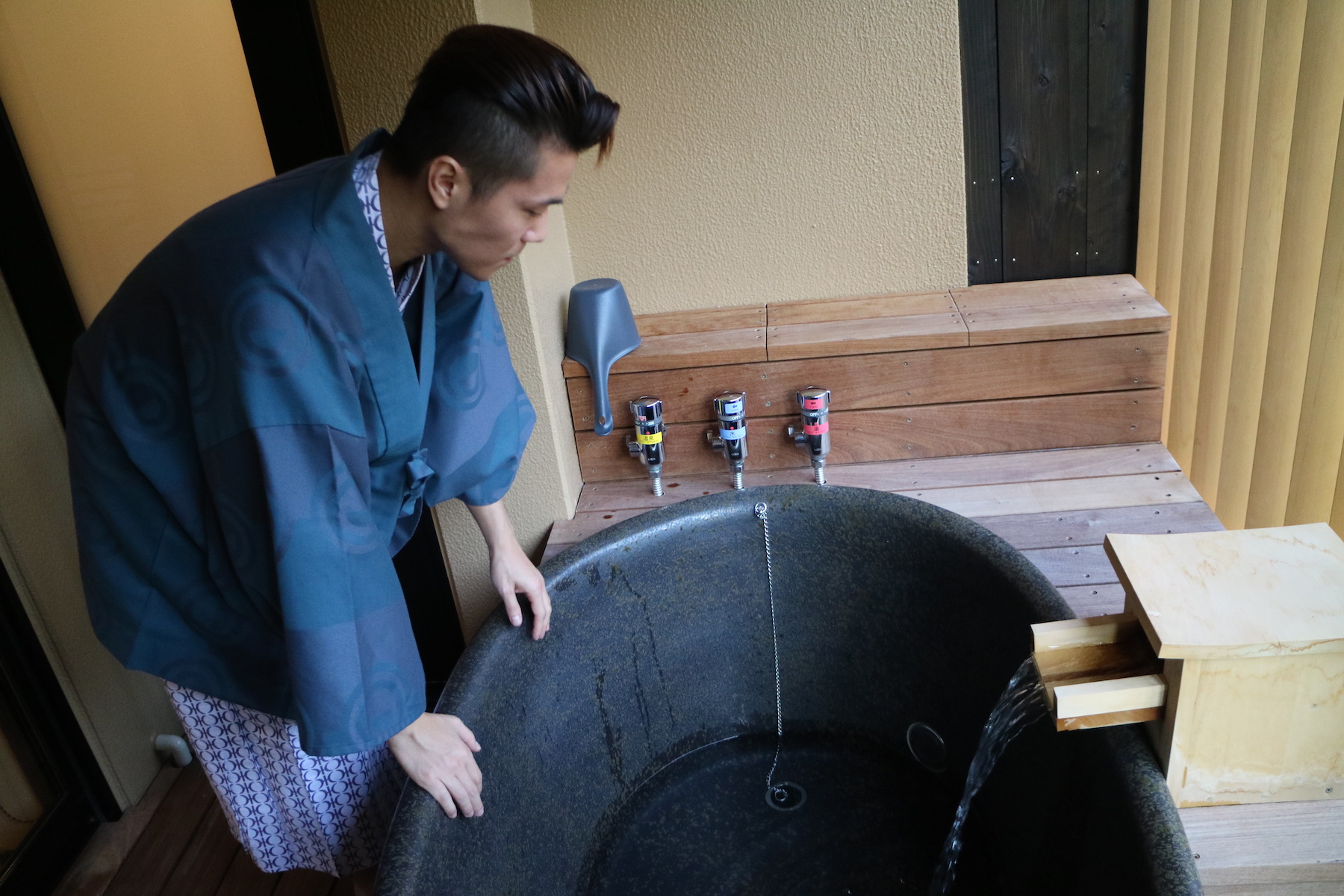 The onsen tub is just awesome.  Louis said he was expecting the hot spring water to be a little smellier but the smell was quite subtle.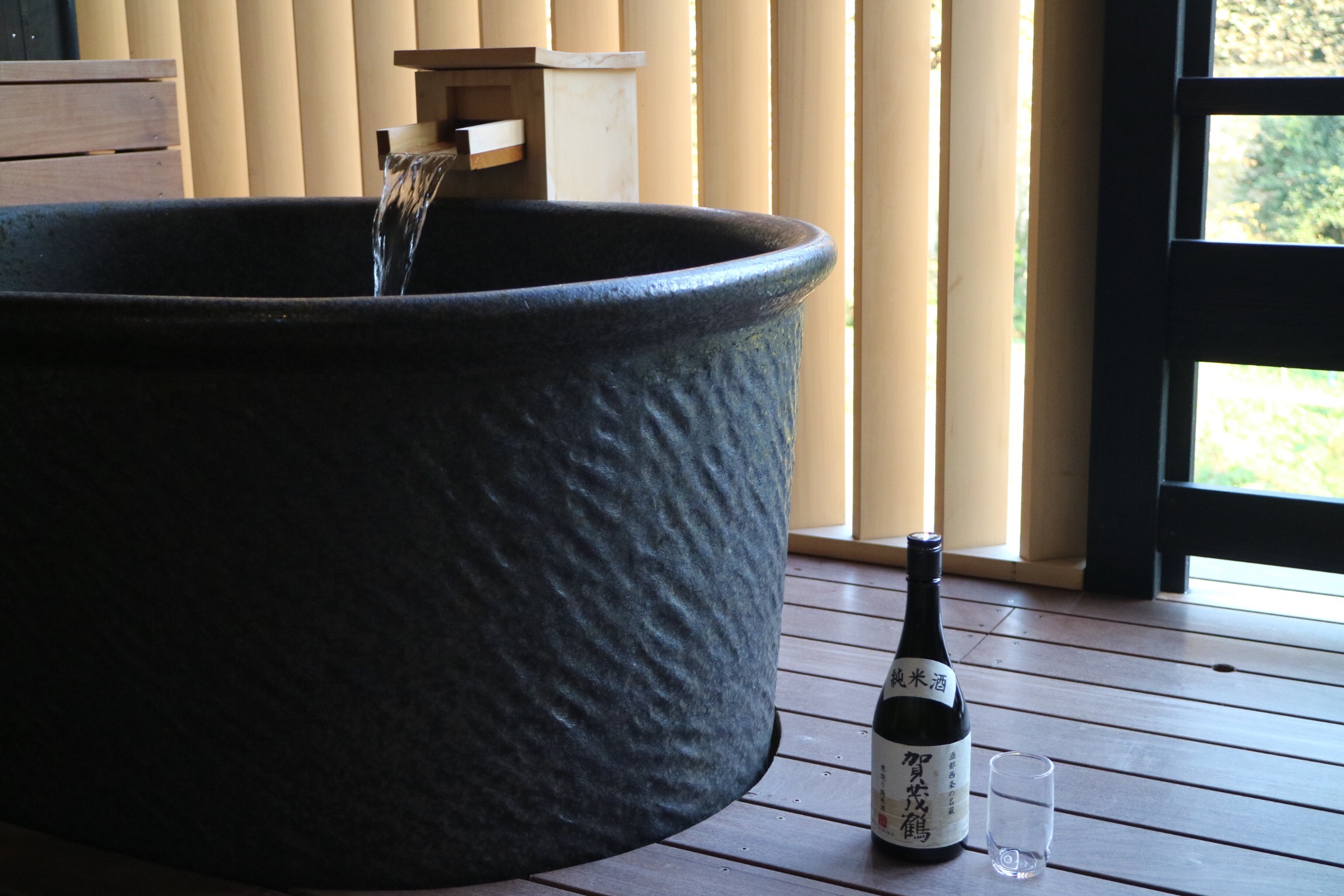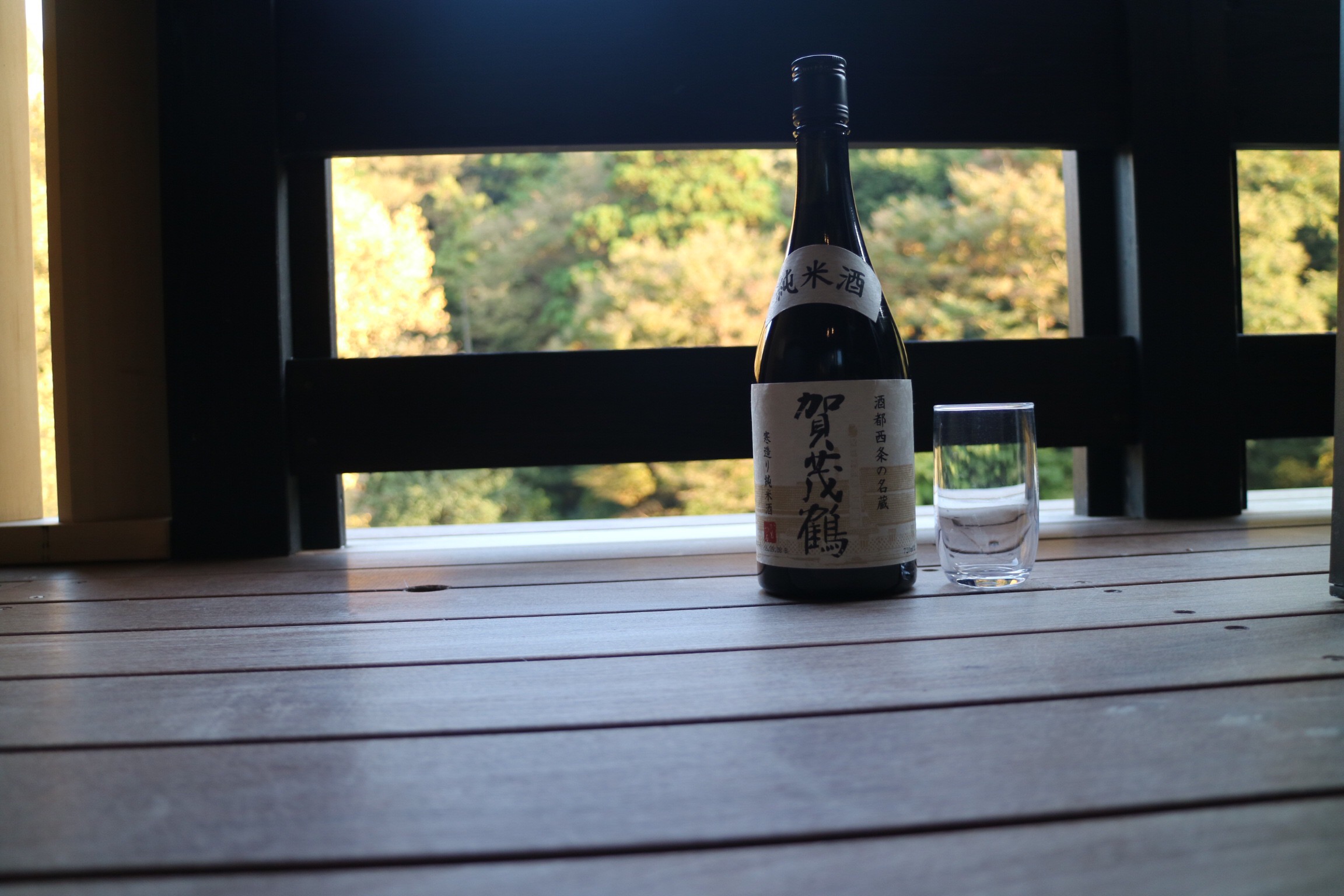 The life is good!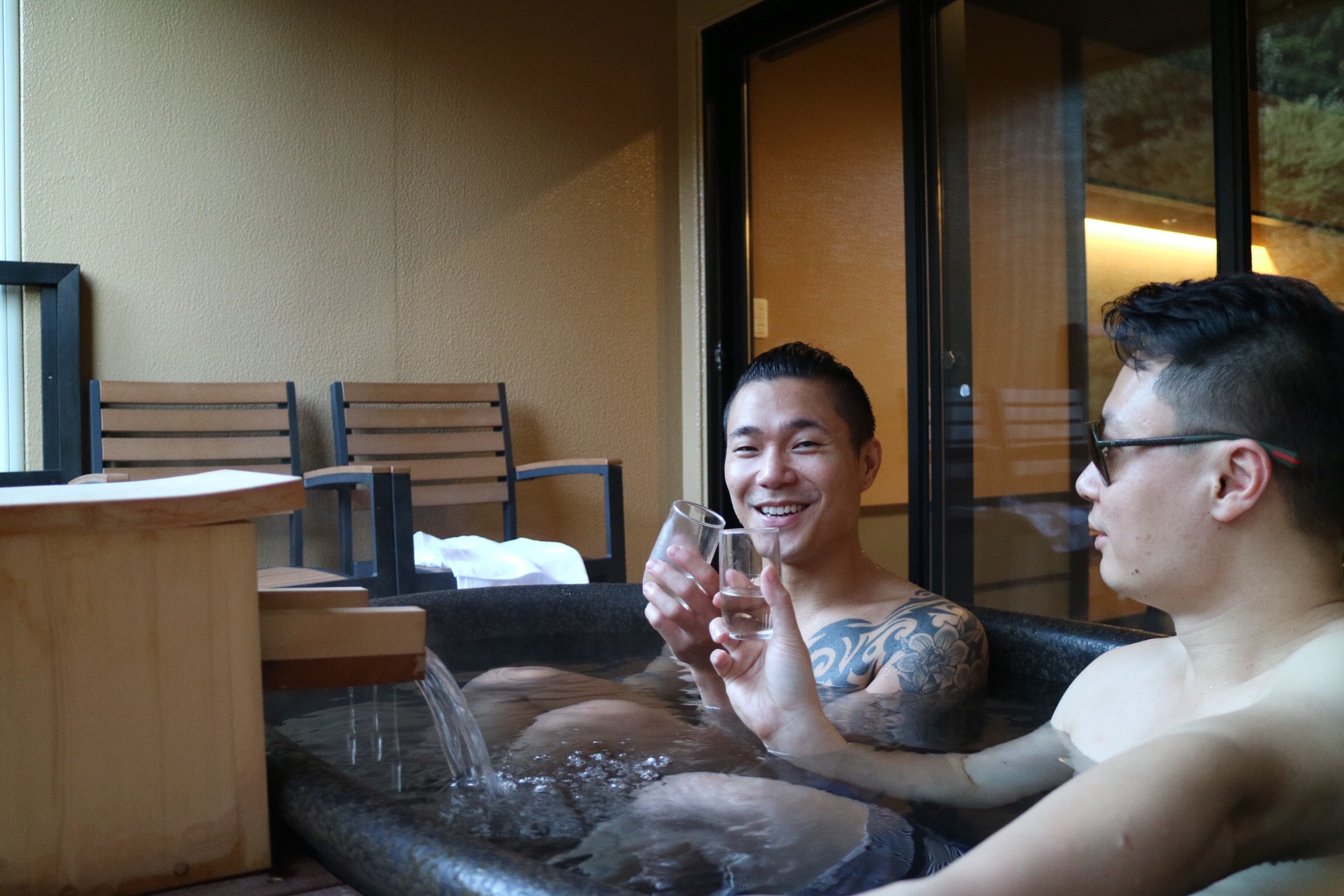 More about the hotel
We explored inside the hotel right before dinner. There are bigger outdoor onsen rooms on top of the hotel, which the customers can use during certain hours of the day.  Some of them are available to be rented out for private sessions.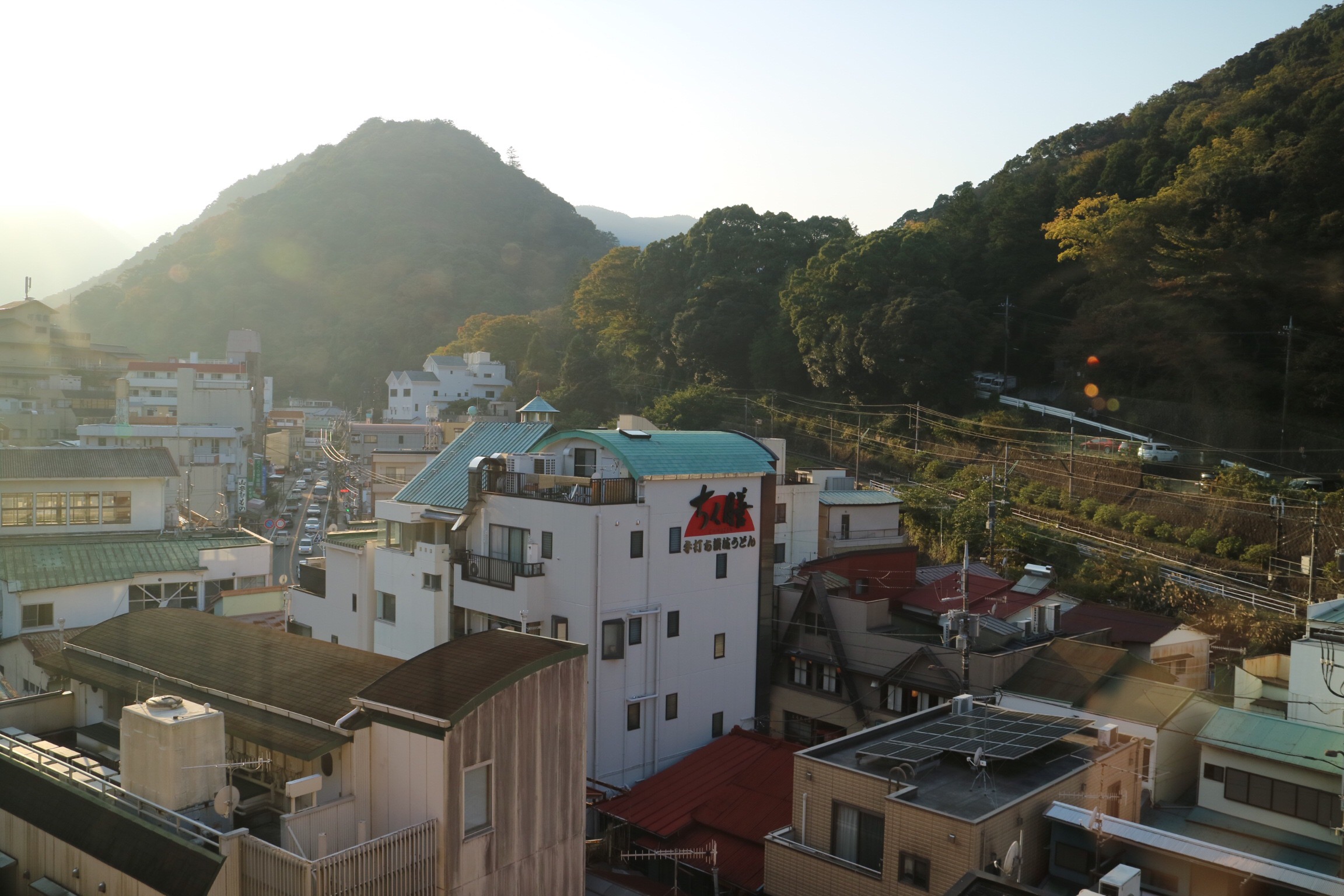 Traditional Japanese Kaiseki Dinner
Dinner is served at a seperate private dining room.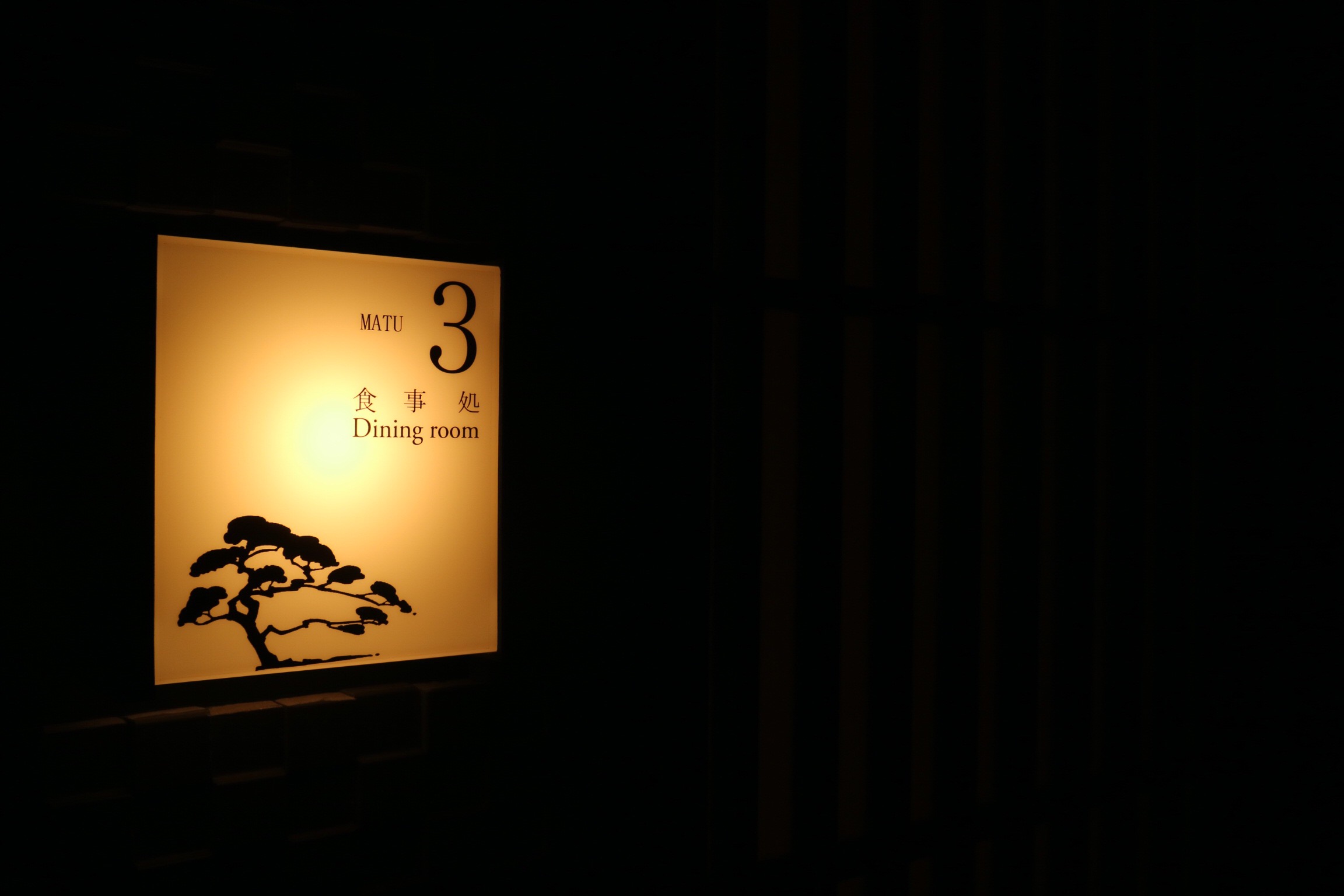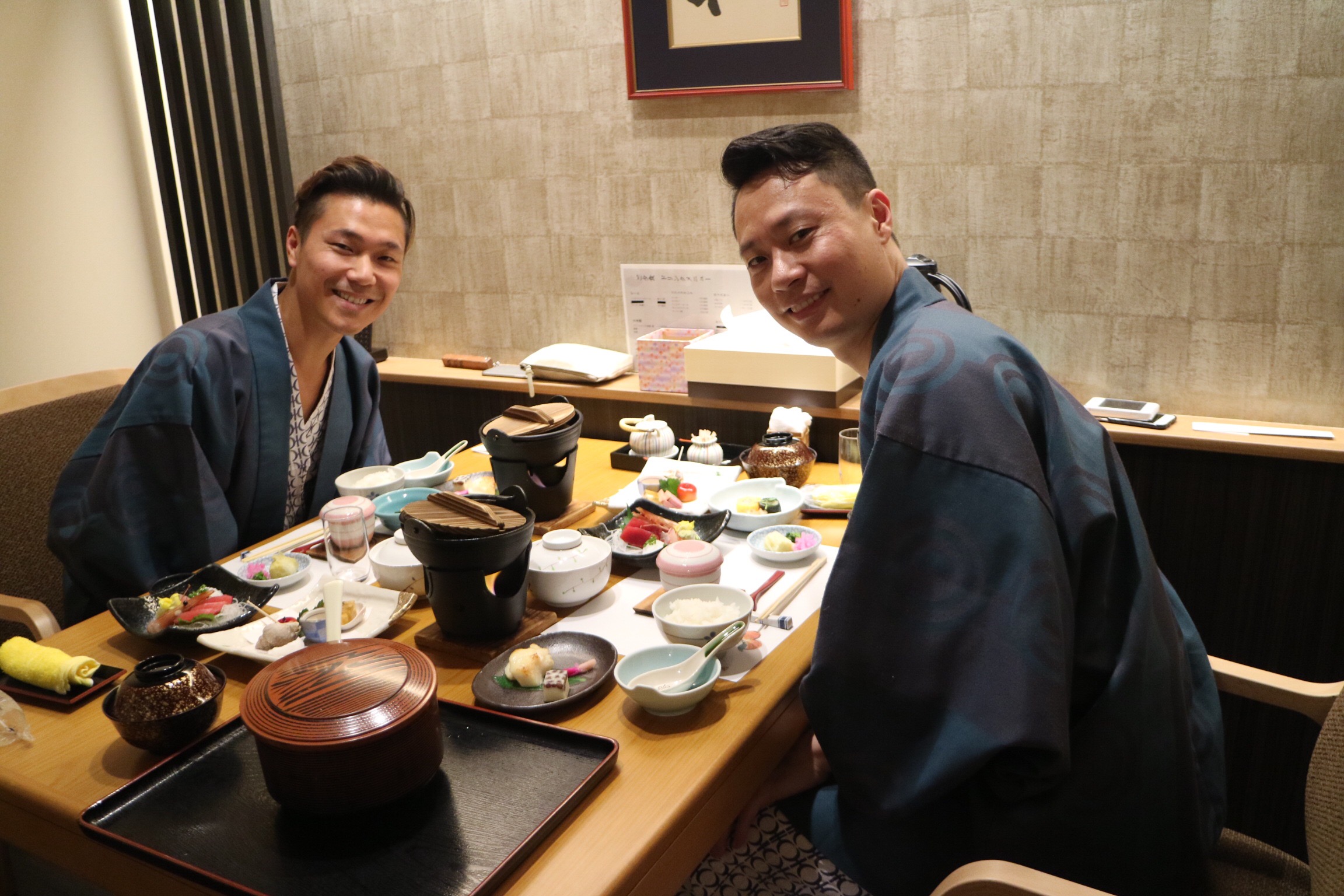 Our Kaiseki feast is visually stunny!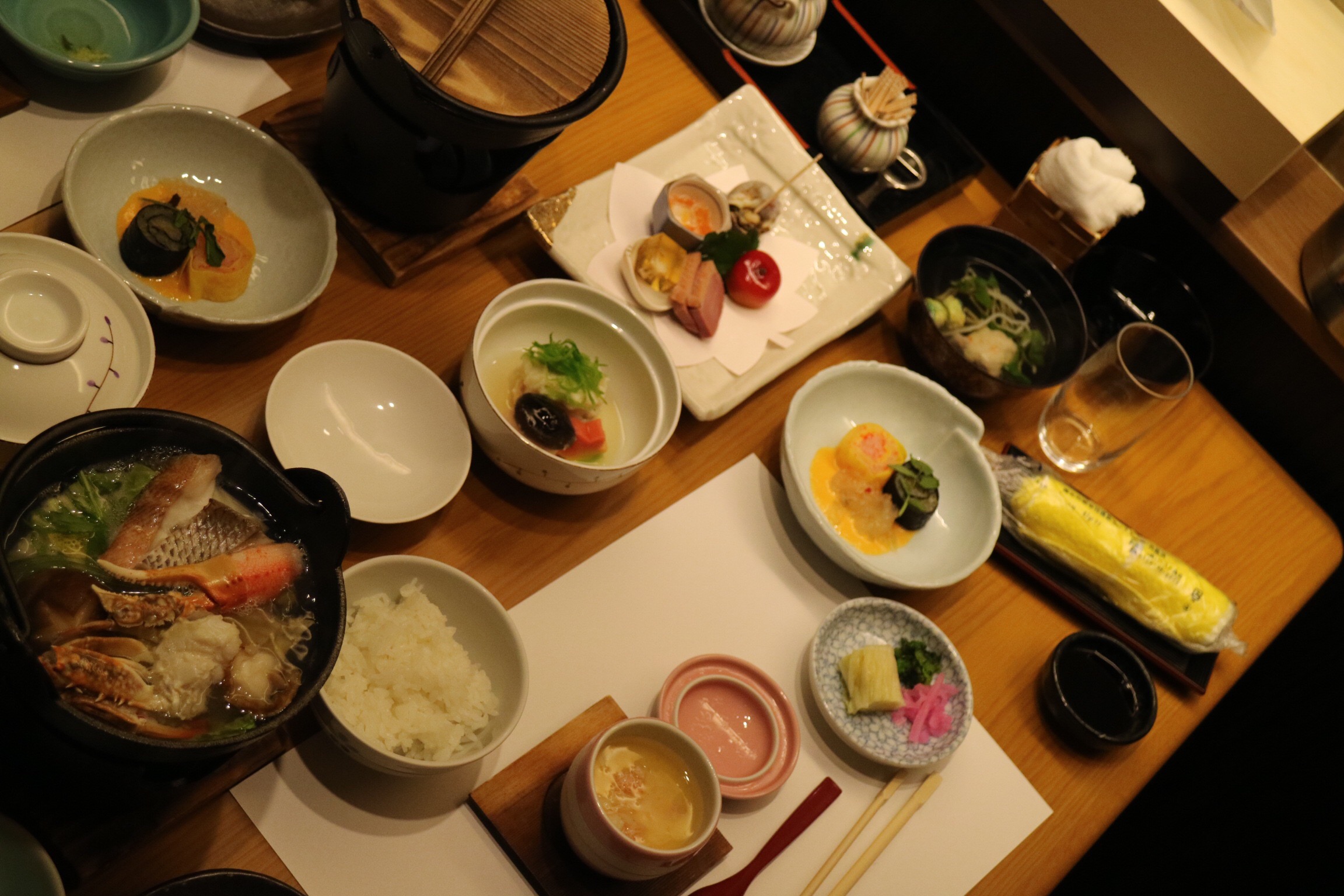 Sashimi – the seafood is so fresh.
Shrimp and pork dumplings in a consume.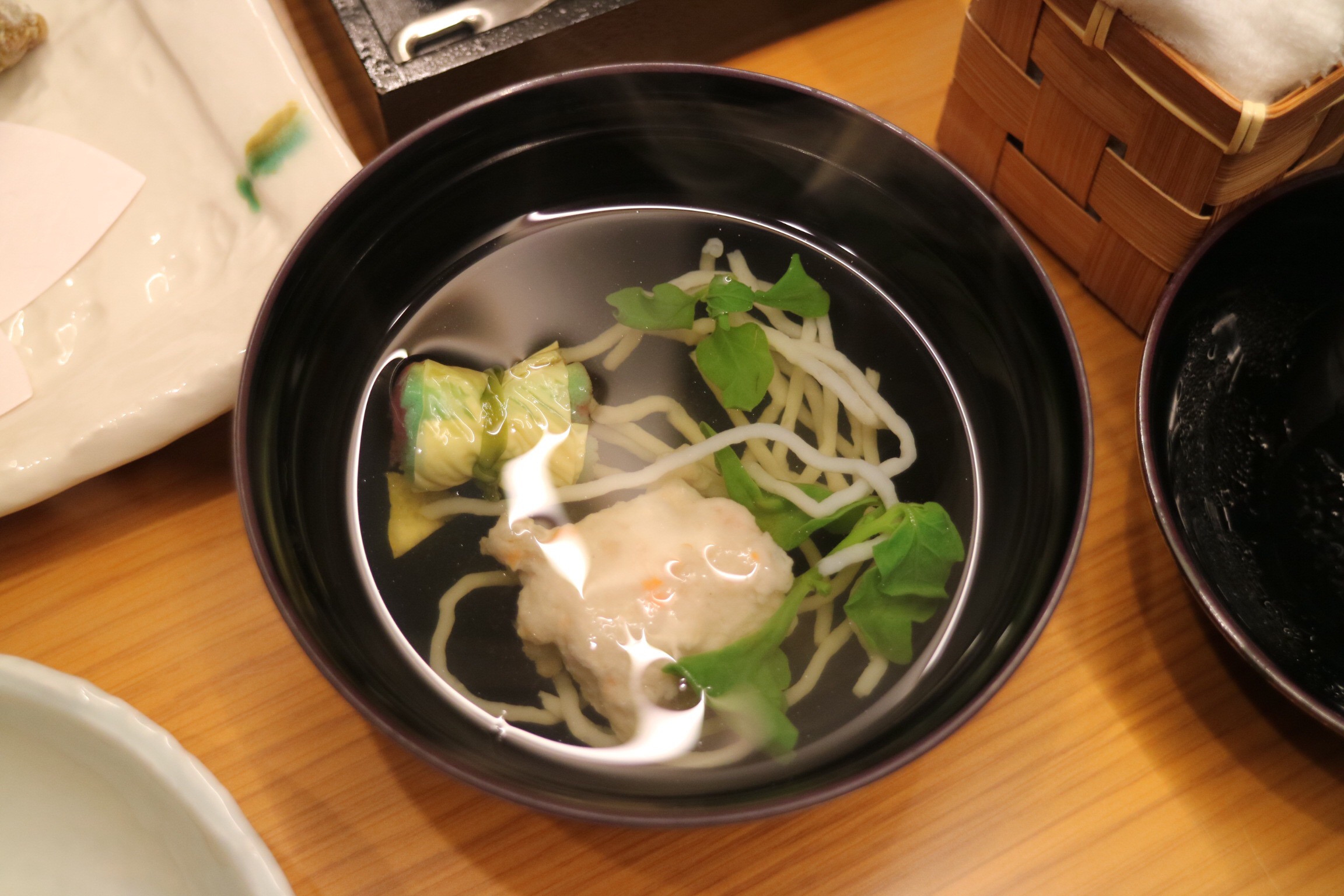 Seafood hot pot with crab and fish.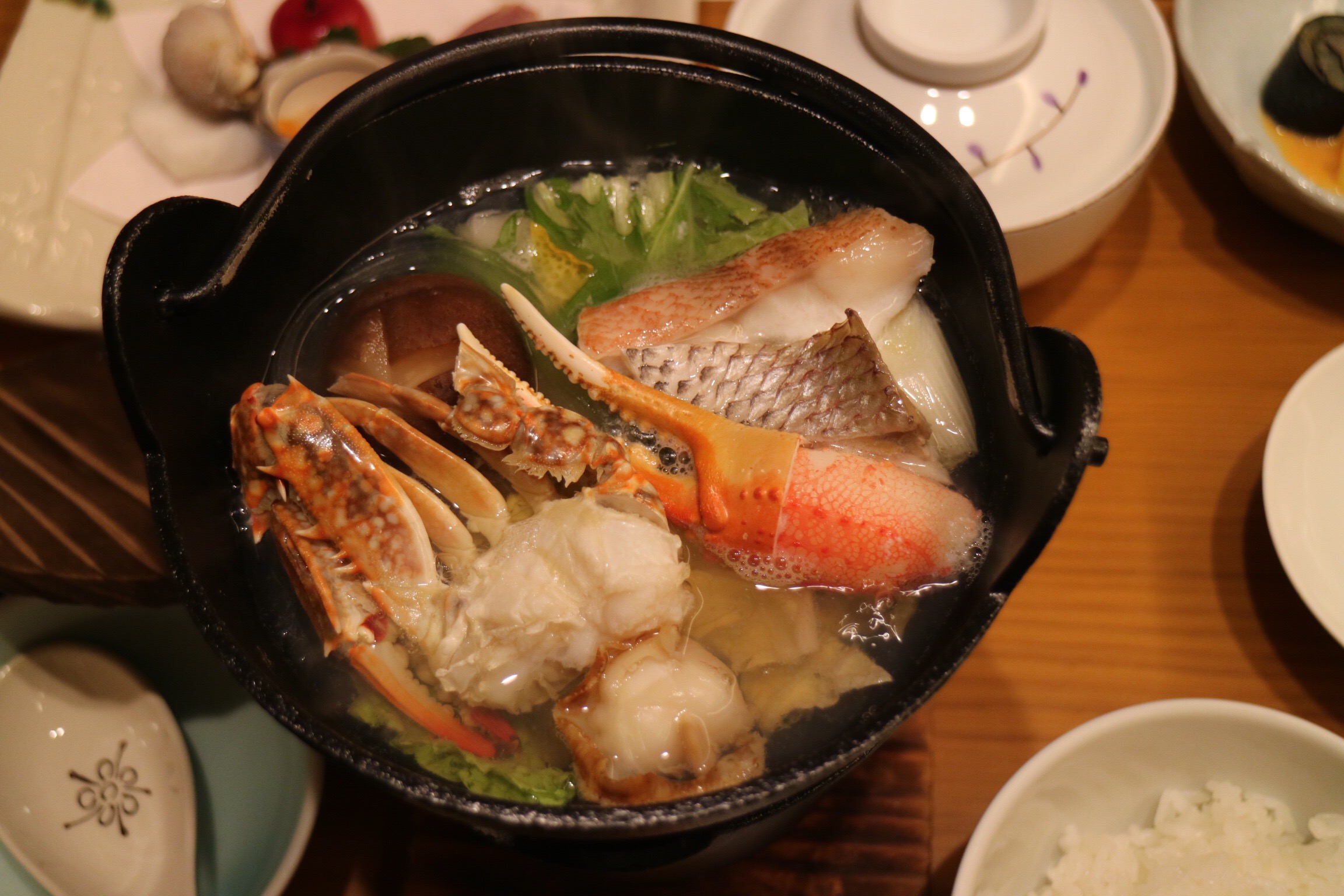 Baked miso-marinaded cod.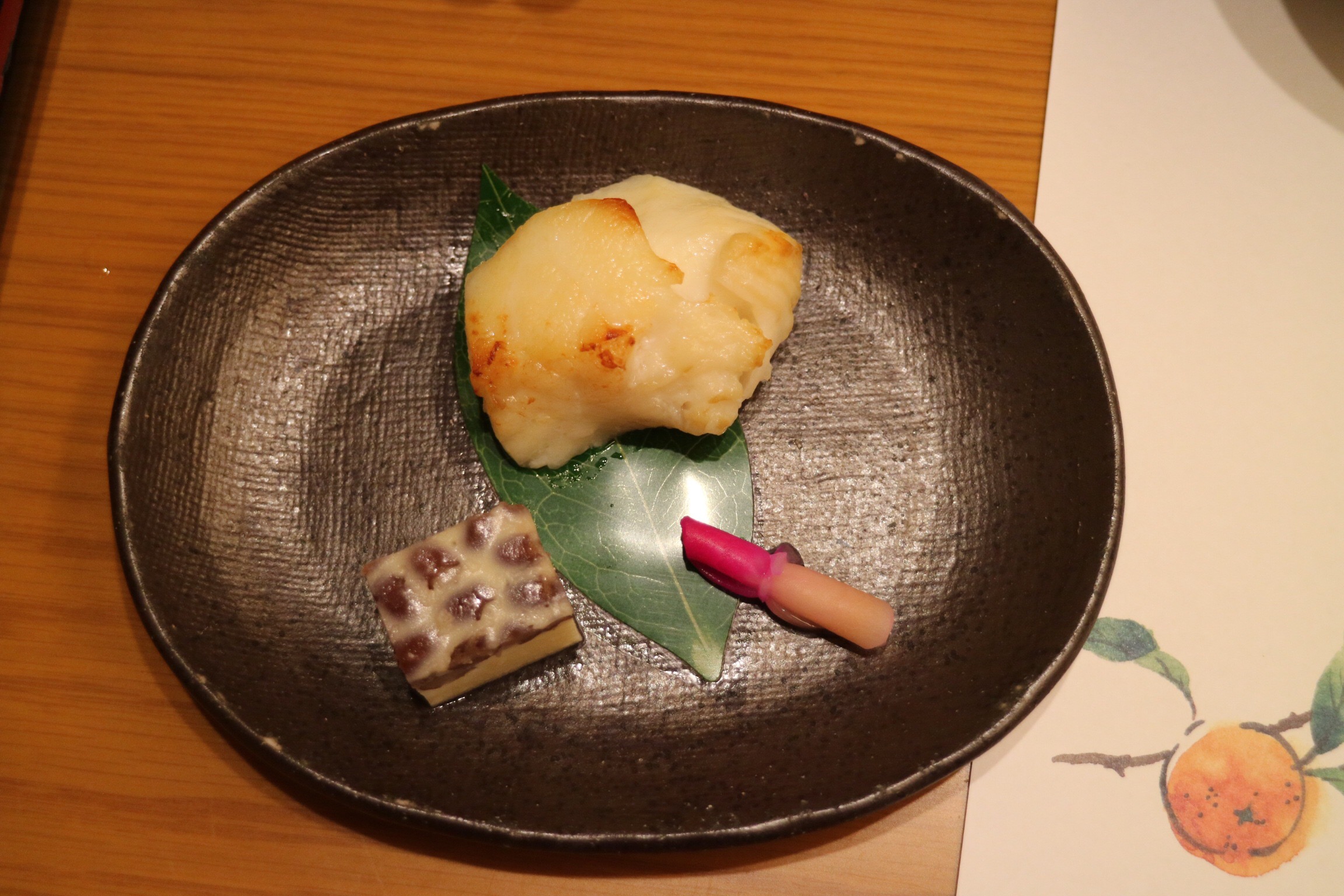 Crab Chawanmushi.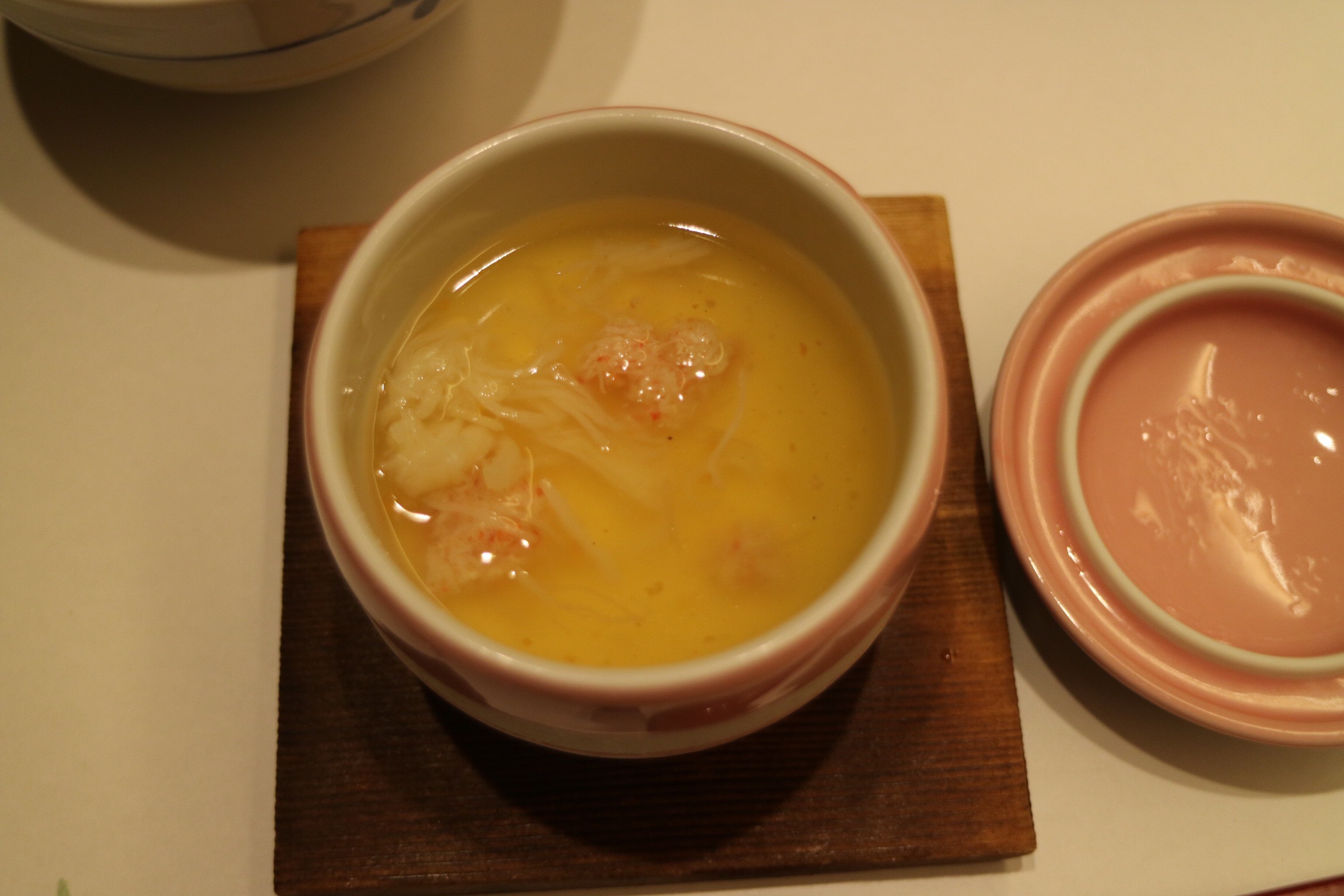 Maki with a yuzu dressing.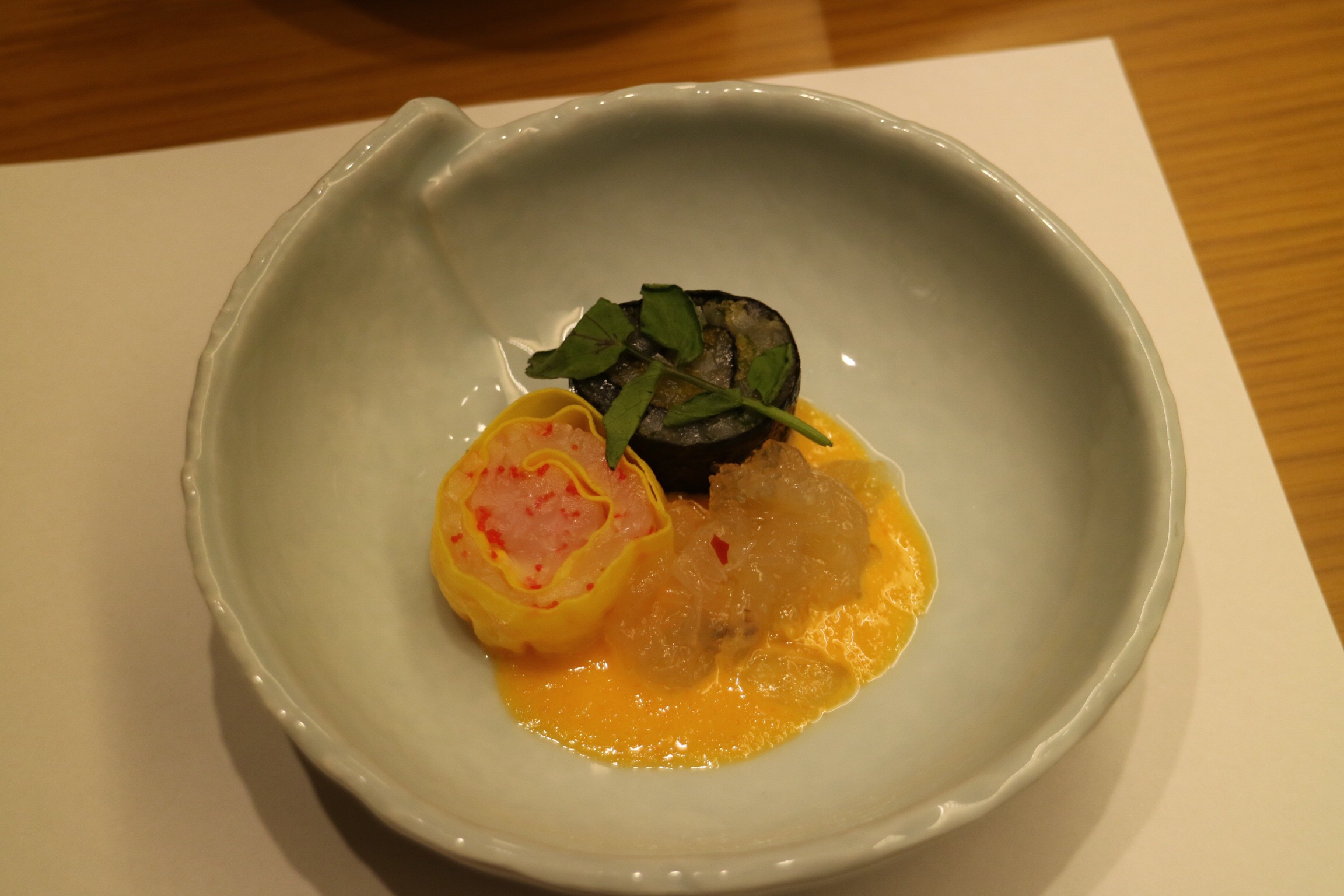 Steamed fish and shiitake mushoom.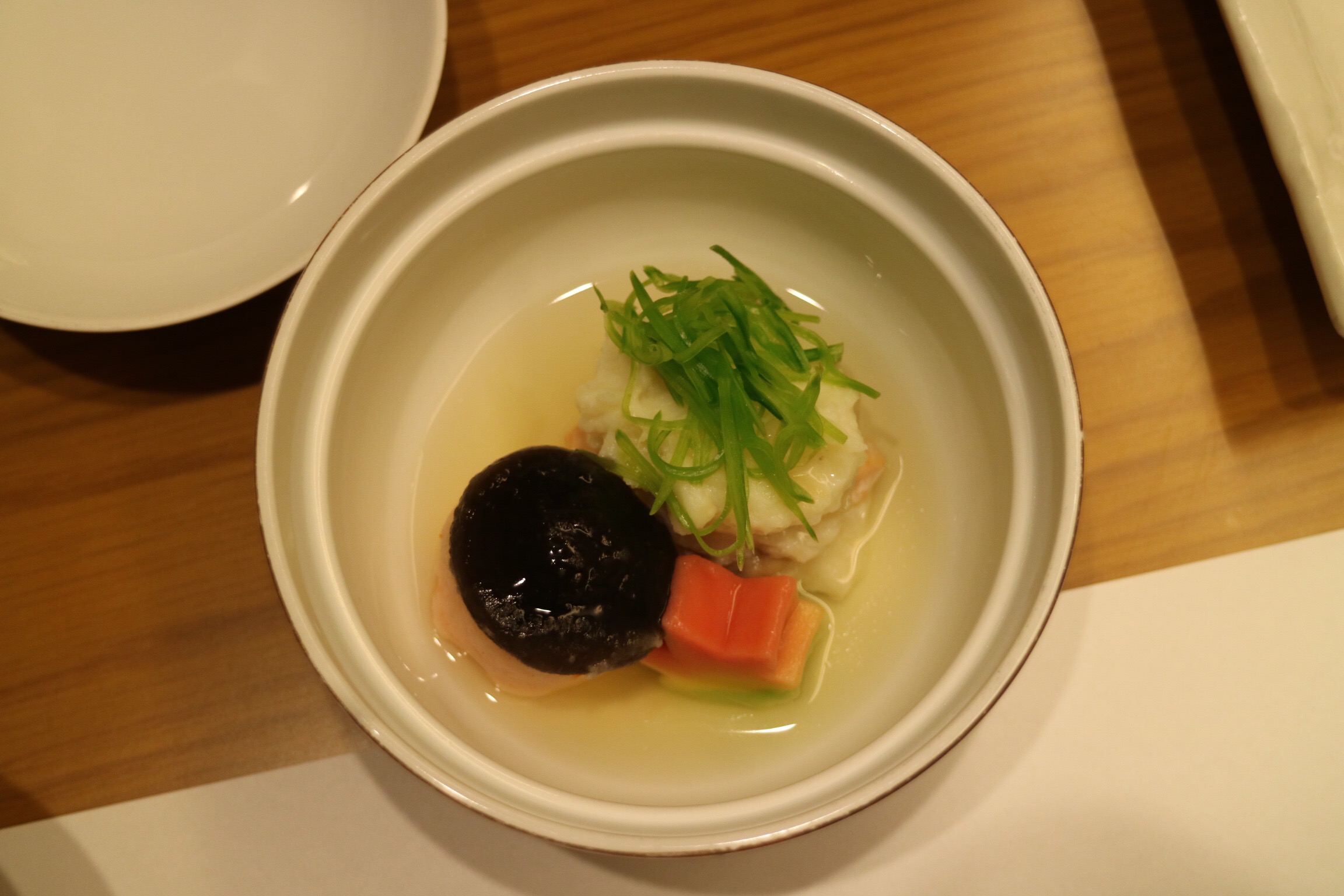 There are a lot of things going on here… Smoked duck breast, jello with gold flakes, braised cabbage, roasted conch and an apple-shaped sweet bun.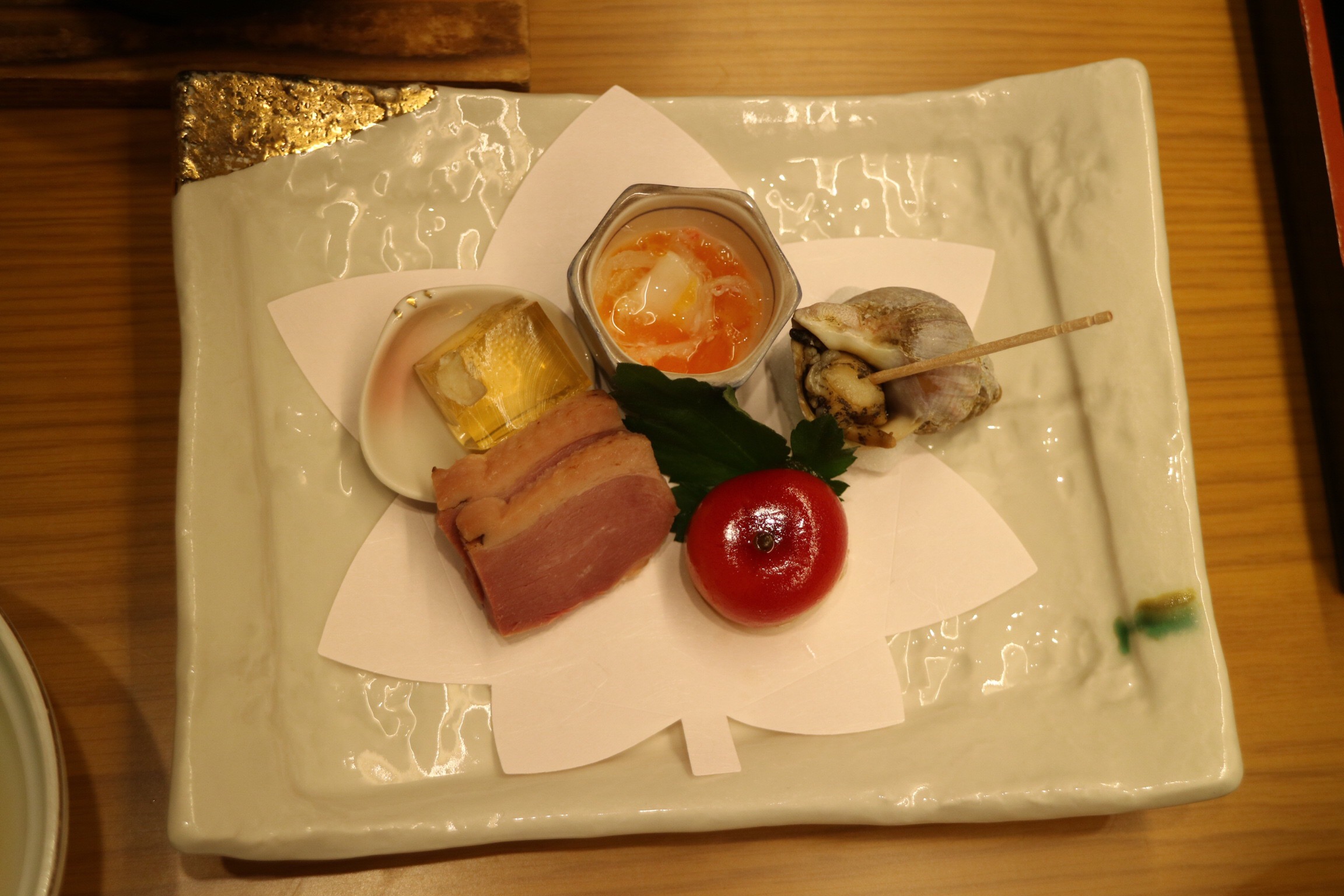 Dessert is a layer cake and local fresh fruits.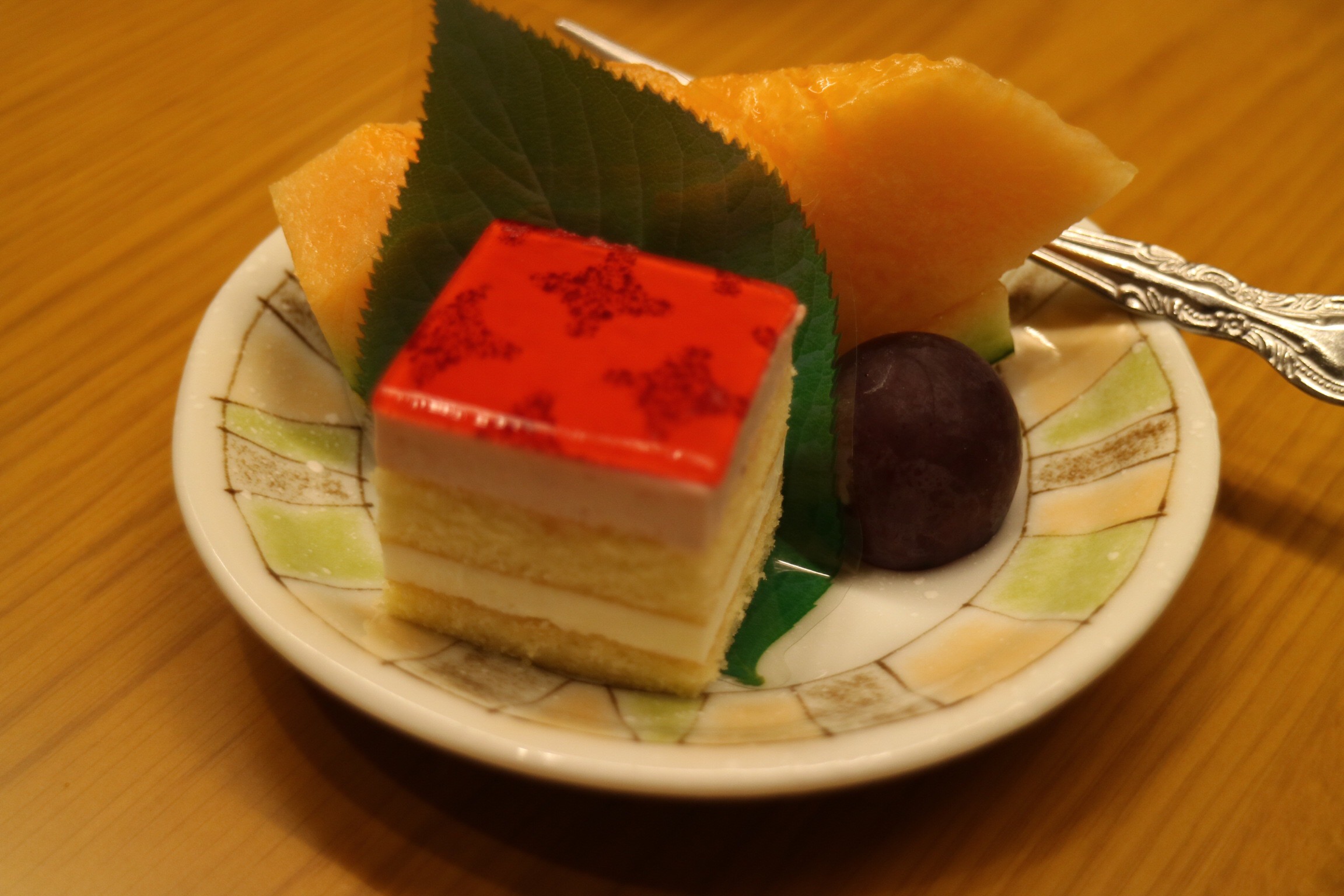 A Night of Good Sleep
When we are back from our dinner, the tea table has been taken away and our Japanese style beds are set! The bed is super comfy and I slept like a baby that night.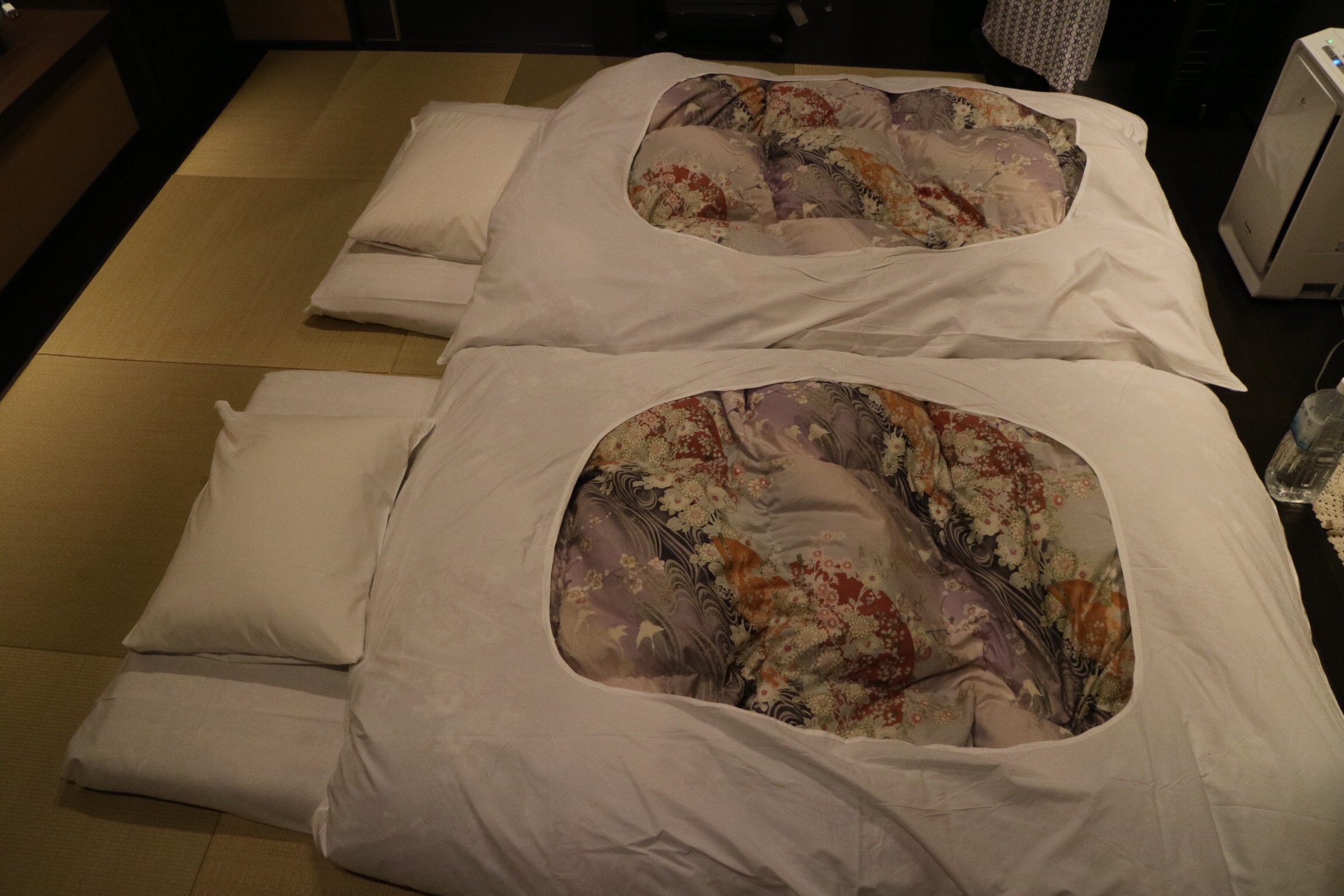 Rooftop Outdoor Onsen Soak
We didn't do much after dinner, just relaxed and chilled before bed. I let Louis enjoy the onsen on the patio by himself, and I went to the rooftop to experience the shared onsen.
There was only one other guy up there. I quietly took off all my clothes, washed my body thoroughly, and settled down on the other side of the pool.
It felt incredible being on the rooftop, sitting in hot onsen water, eye closed, and as cold breeze brushing on my face.  I was 100% relaxed and relieved from all the troubles and stresses – well at least during all that 30 minutes.
Morning Onsen Soak
I woke up early and had a morning soak all to myself. And it was quiet and I could only hear the river running.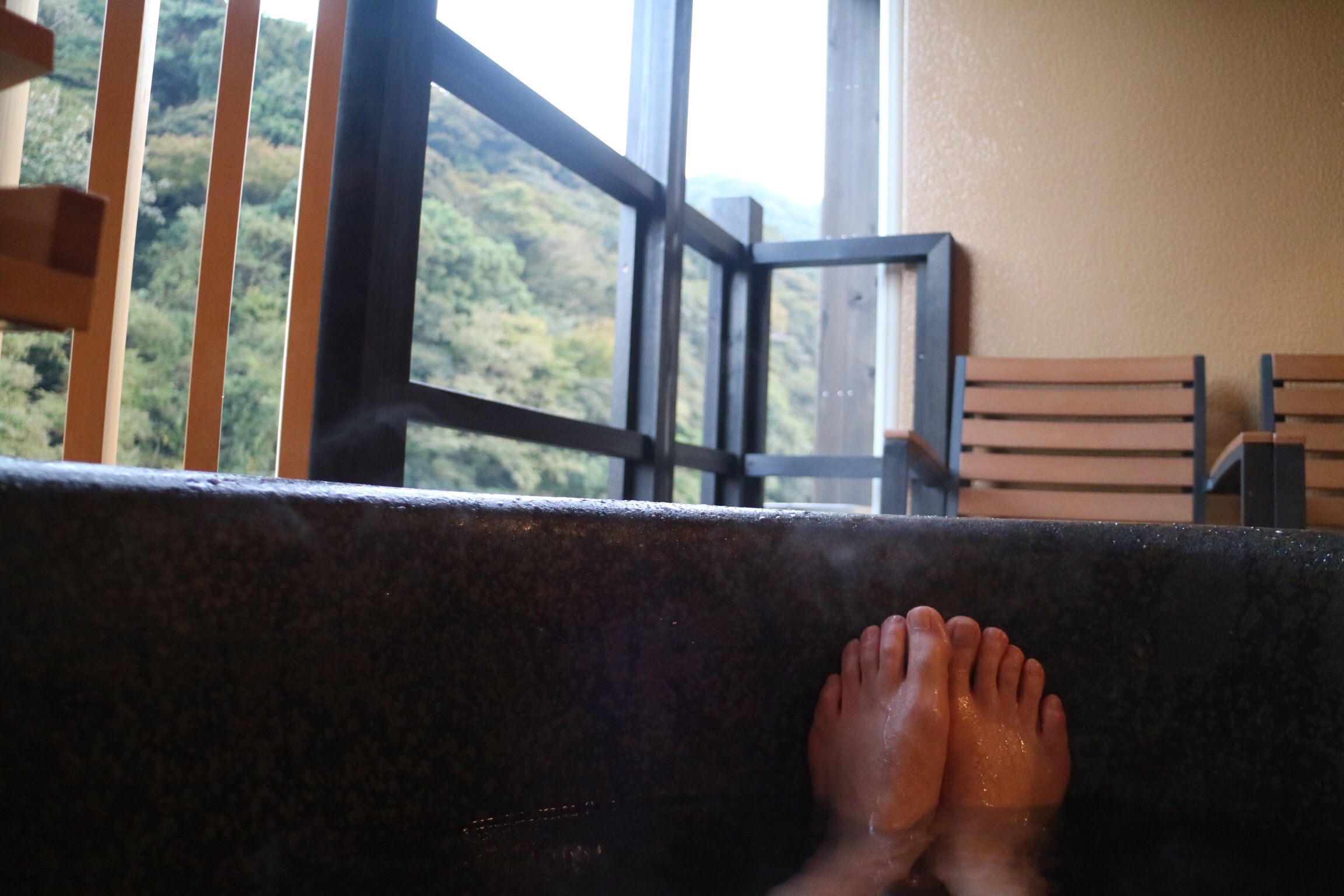 And I spotted a beautiful crane flying and hanging around the river.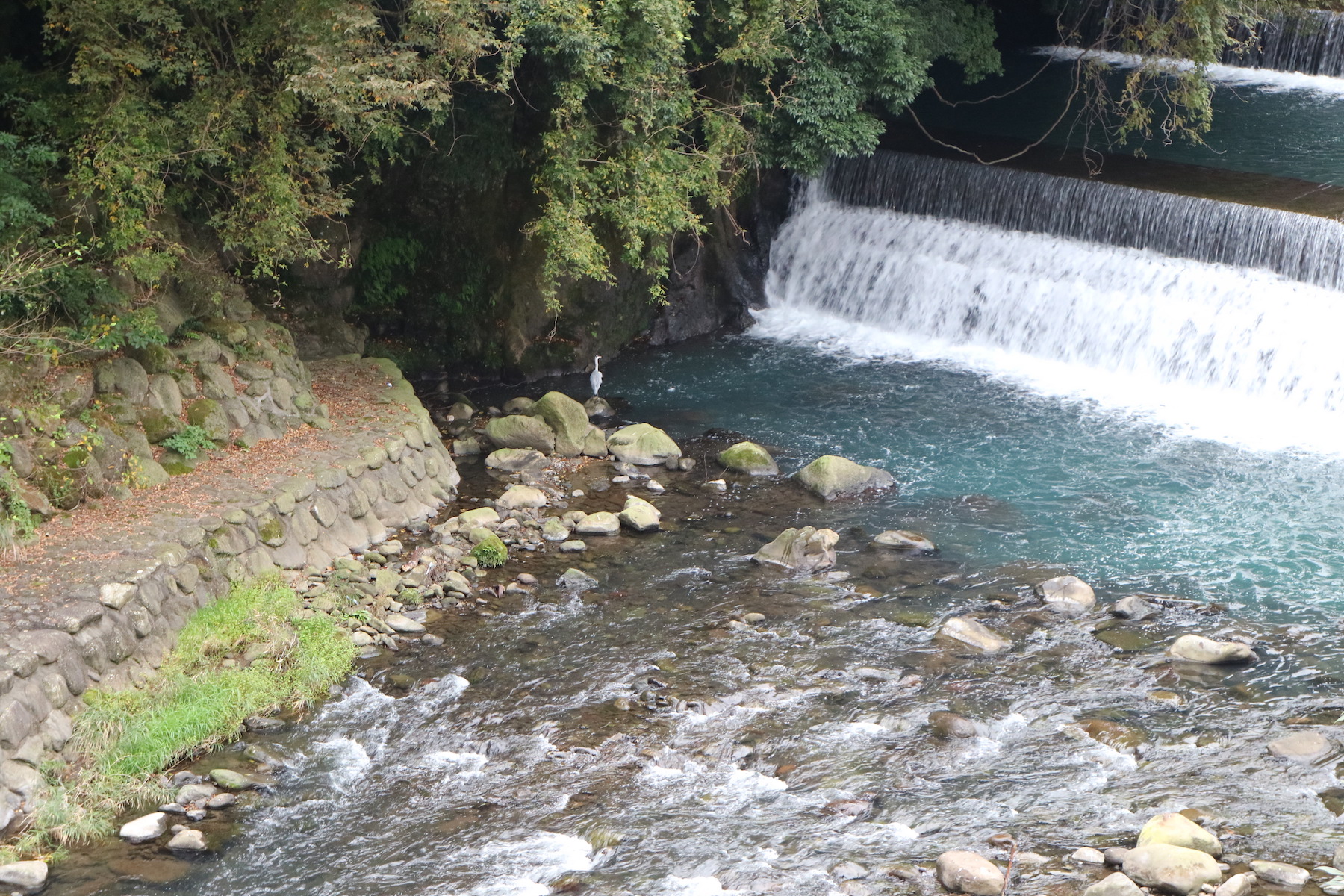 Traditional Japanese Breakfast in Private Dining Room
Breakfast is served! Another multi-course feast.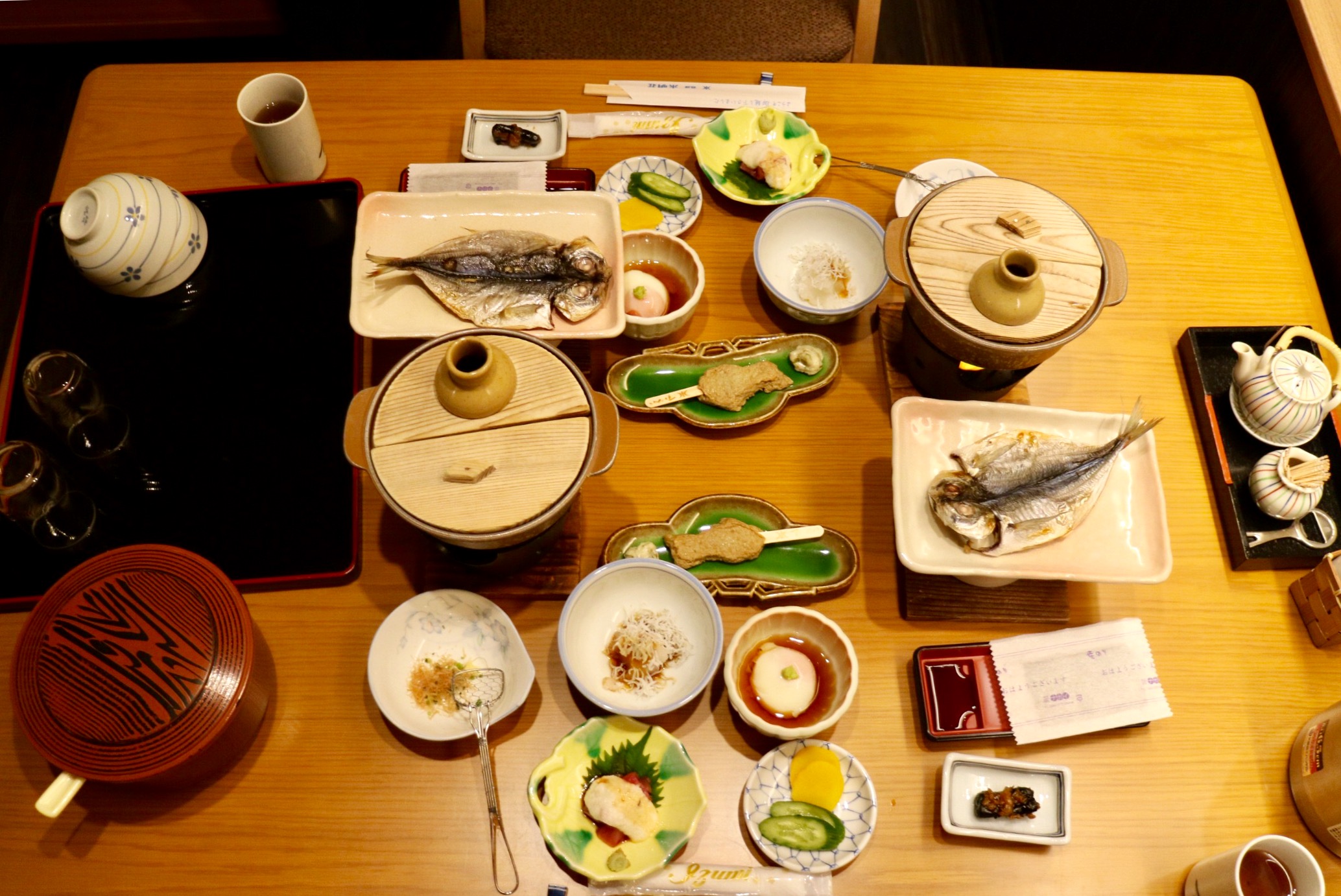 Grilled fish.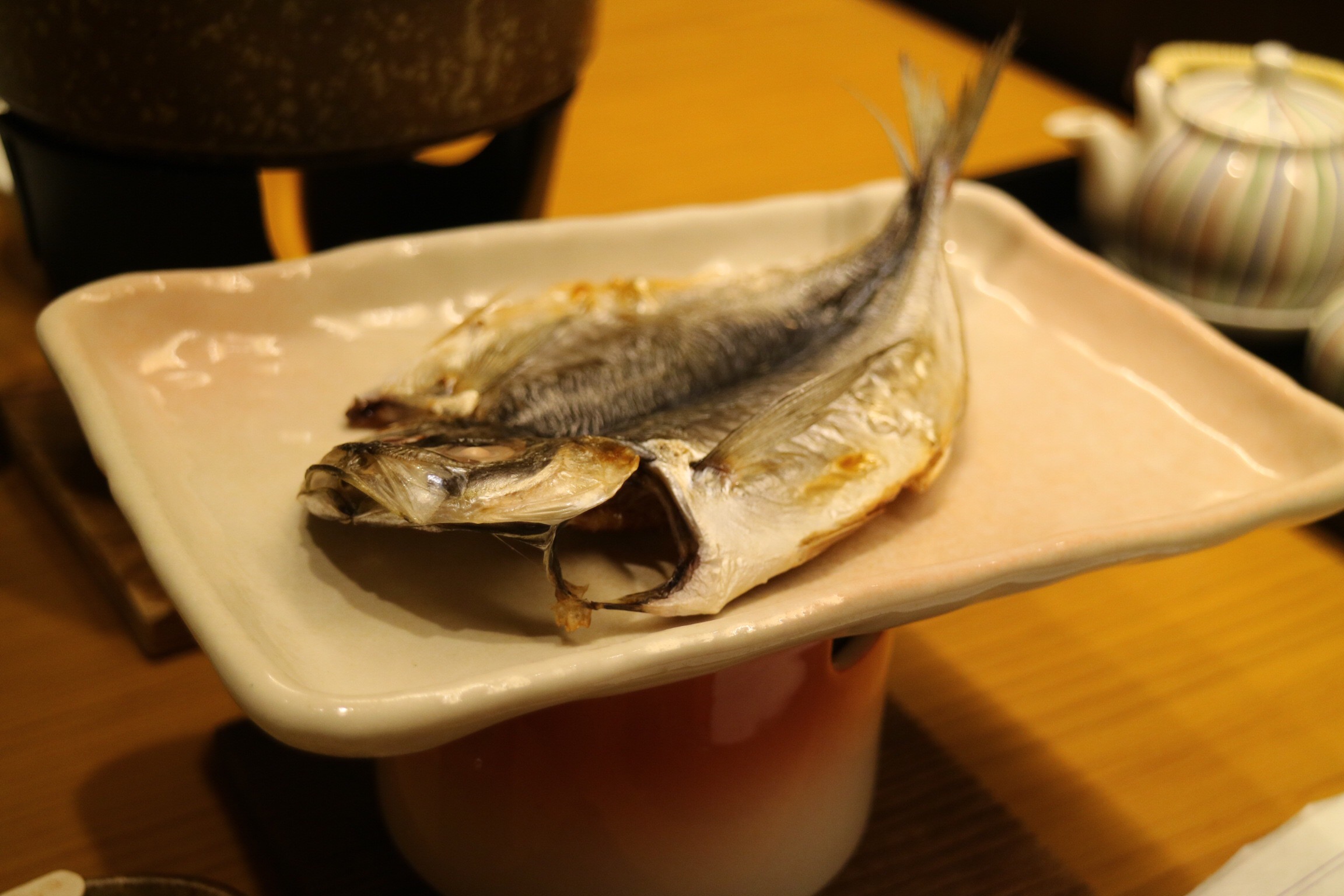 Onsen egg!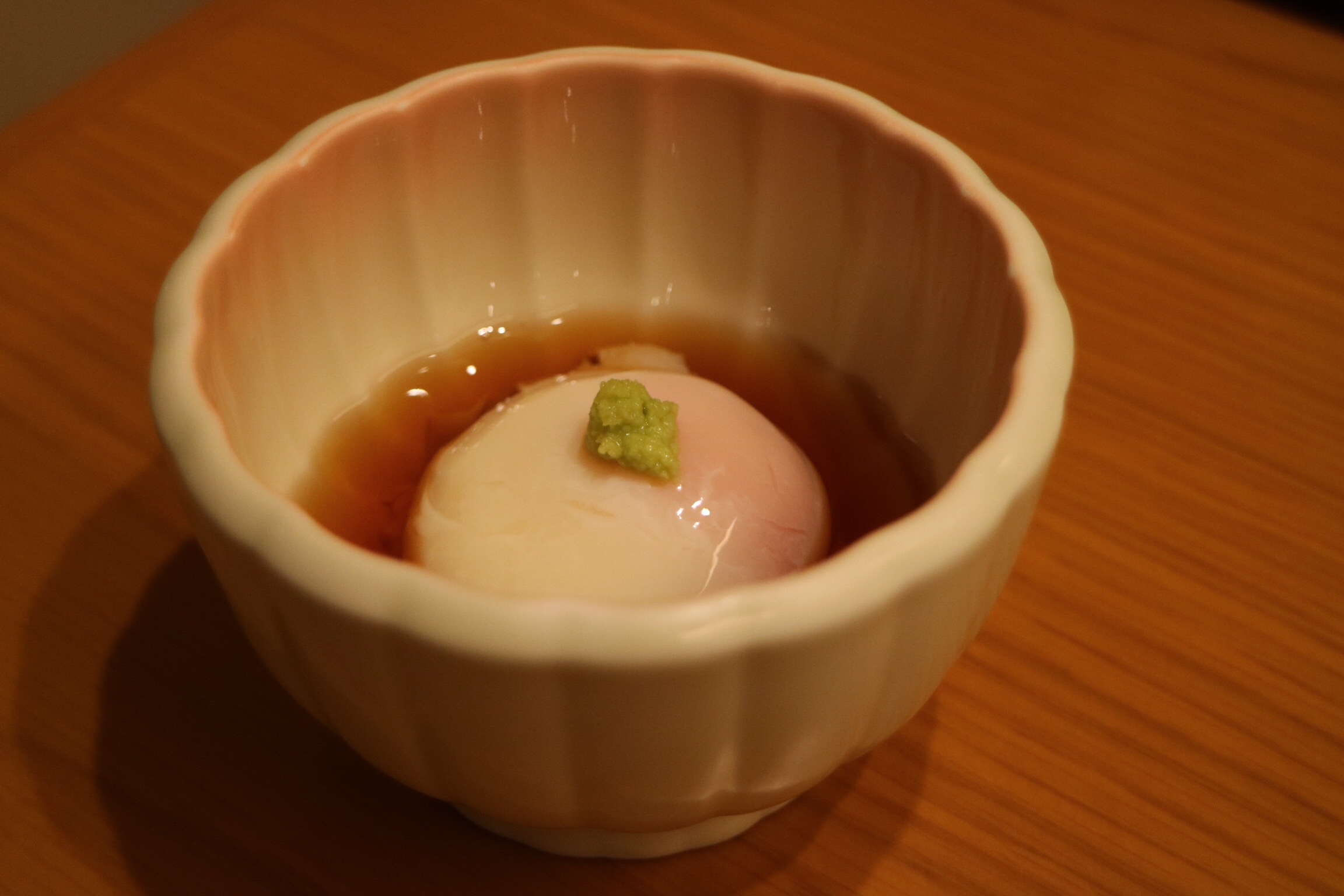 Fish kabob.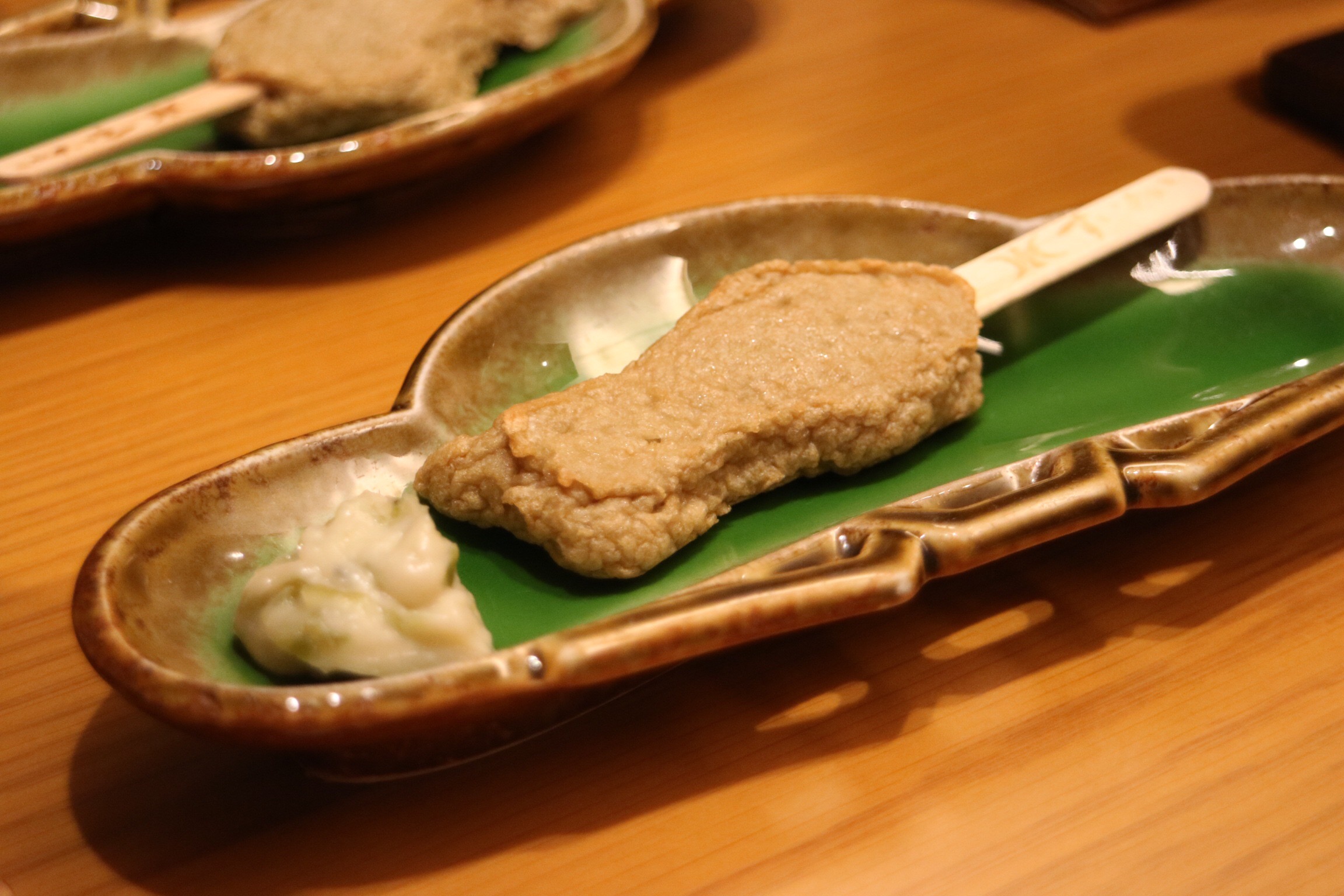 More sashimi? Yes please!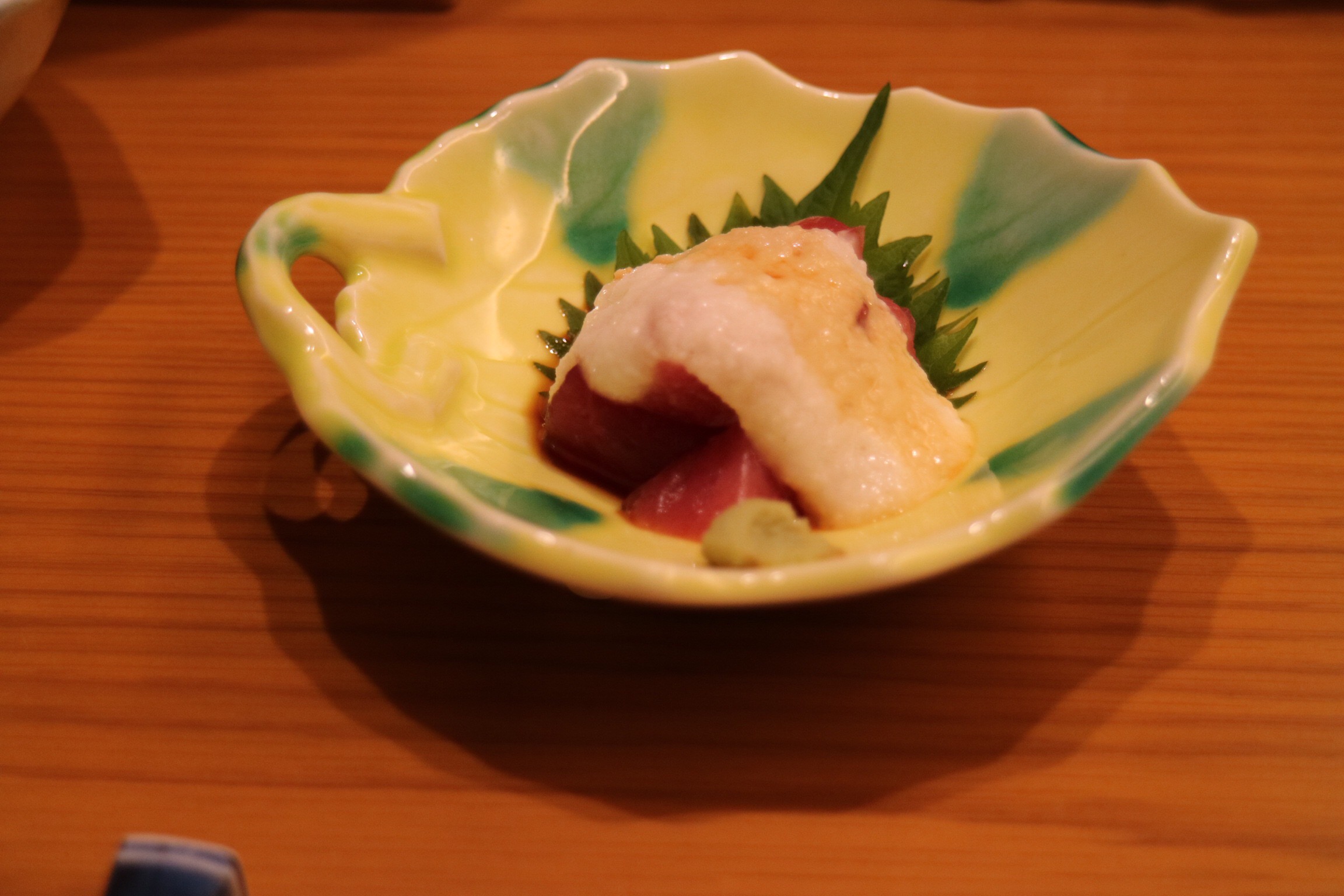 Chopped sashimi eaten with seaweed wrappers.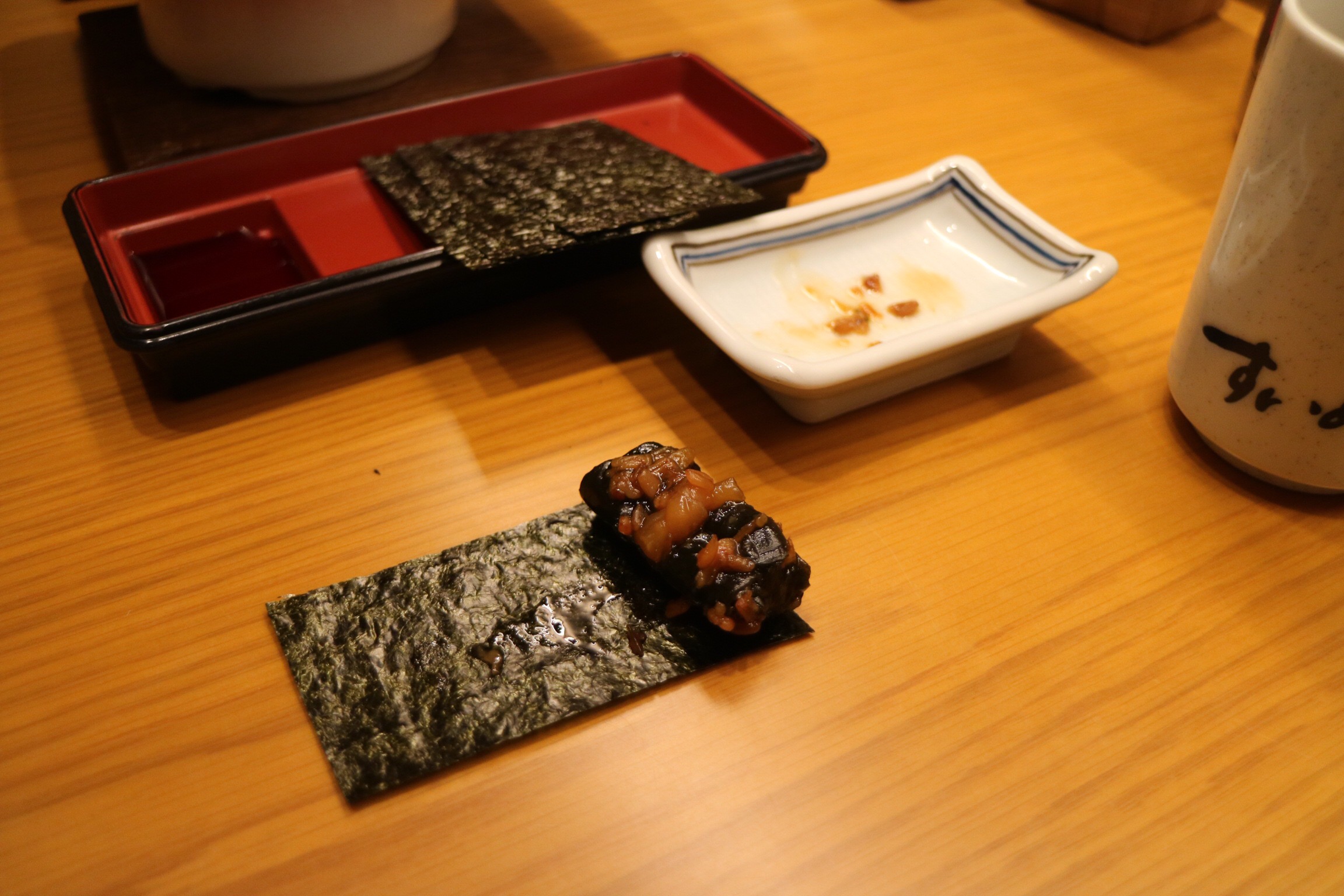 A tofu hot pot.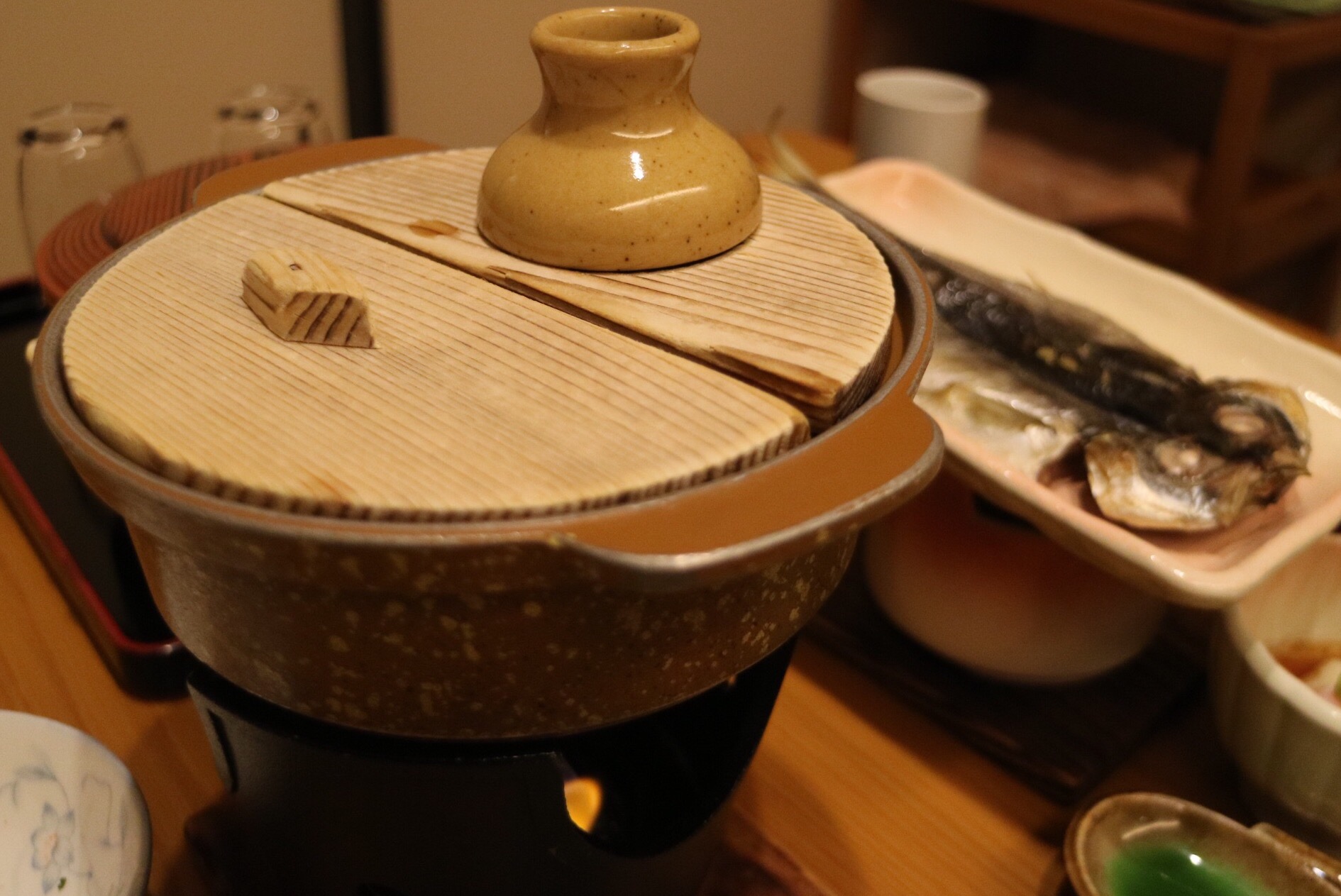 Bye Bye Hakone
I wish we had a bit more time to explore Hakone but we had to catch the early train to Odawara then take the bullet train to Kyoto. But it was short and sweet stay, and the one night in Hakone has become one of my most memorable travel experiences ever!
What else to do in Hakone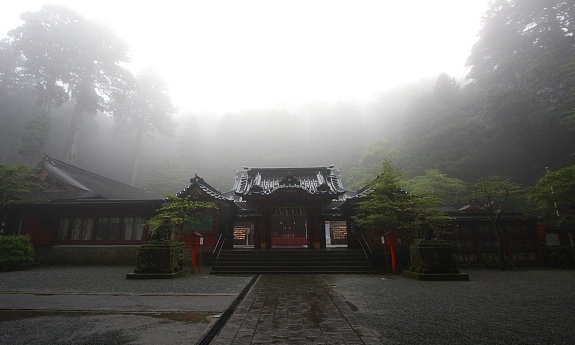 If you could stay in Hakone a little longer, try to take the Hakone Tozan Bus to visit Lake Ashi and Hakone Shrine, which takes 35 minutes from Hakone train station.  On a clear sunny day, you will get to see the top of Mount Fuji. There is sightseeing cruise on Lake Ashi as well.
Riding a Hakone Ropeway gondola is also another popular way to have a great view of the area and nearby mountains.
Find out more info about visiting Hakone here…
Check out my Hakone video on YouTube!