I was invited to celebrate the relaunch of Granville Room.  In the heart of the Downtown Vancouver for 17 years, Granville Room has been known for a great spot for cocktails and late night gatherings. After a fresh renovation, the new room boasts a bigger open space and many tastefully designed details. I was instantly attracted to the terrarium light fixtures above the sleek Red Oak bar, well representing how green our city is.
We are in talented hands of a team of the city's notable bartenders shaking up the cocktail scene in the Entertainment District. My friends and I tasted a few of the featured cocktails for the media event, all available on the House Cocktail menu.
As a gin lover, I found The Bee's Elbows ($12) whimsical with Beefeater gin, Ancho Reyes chili liqueur, manuka honey syrup, lemon and Angostura bitters.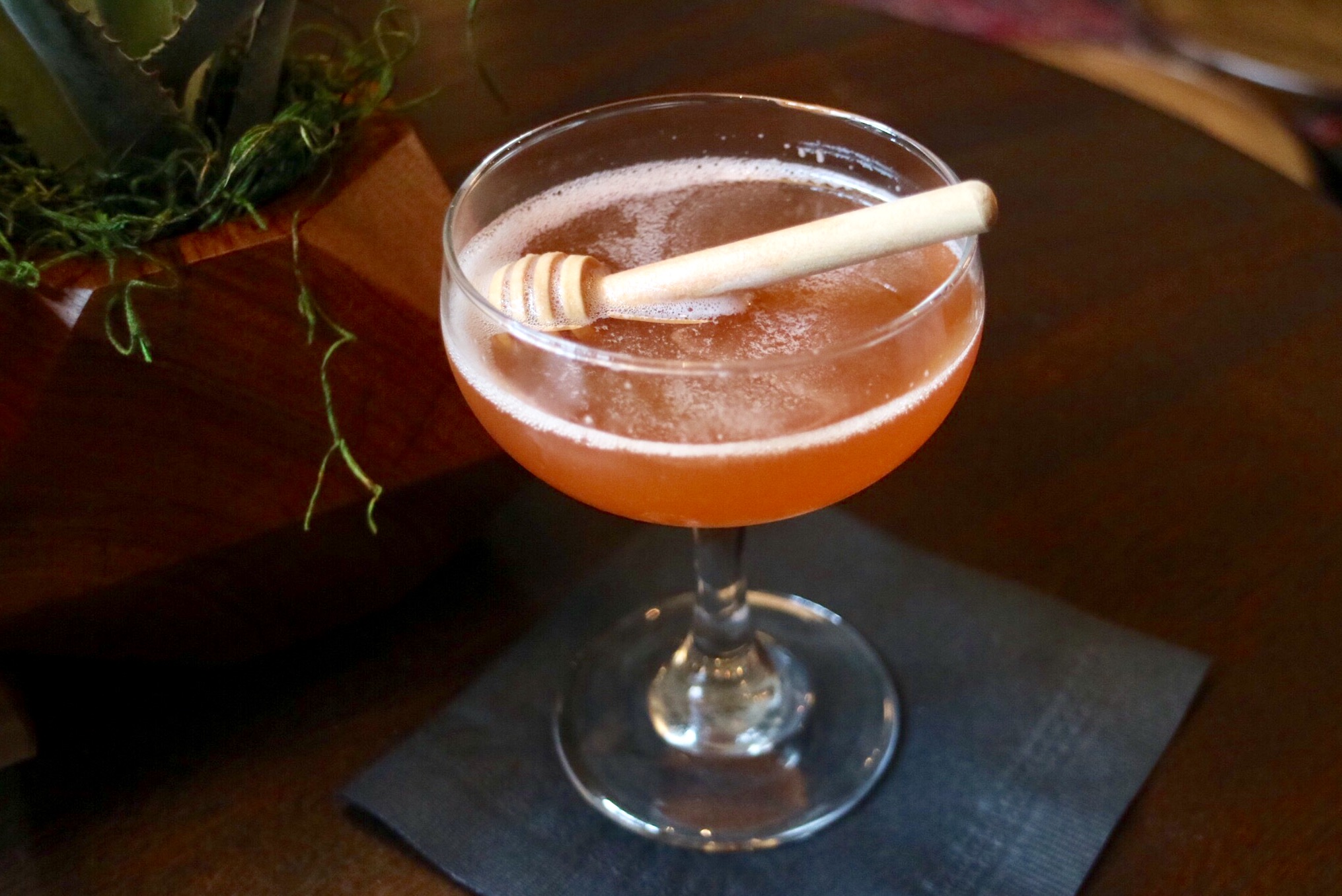 The Bye Felicia ($12) has a smokiness that reminds me a cigar-and-coffee cocktail that I had a while ago. It features Local 40 Canadian whisky, Elysian cold brew coffee, fernet branca, demerara syrup, pimento bitters and lemon zest.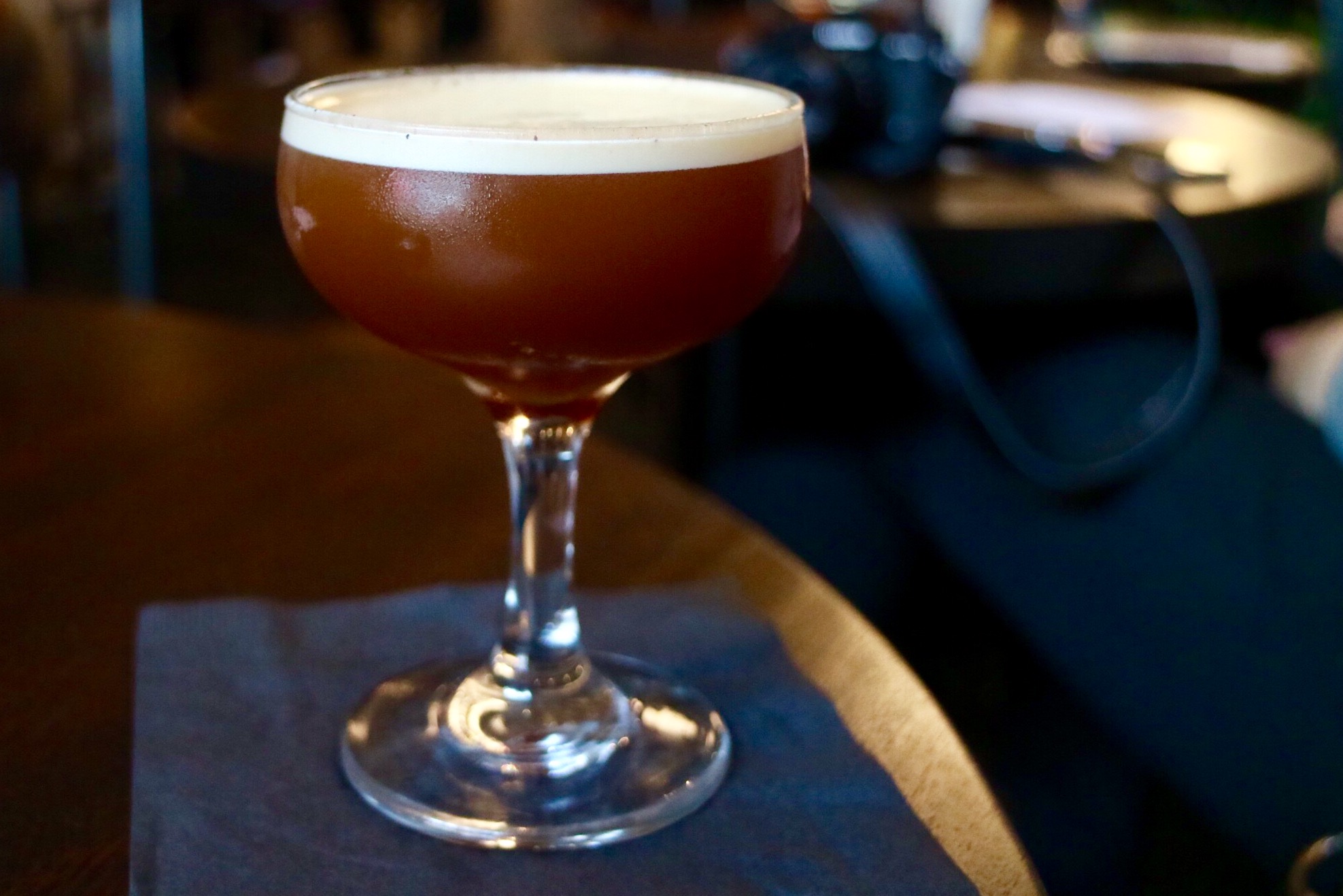 If you are a fan of apéritif, you would enjoy the New Bright Idea ($12), which is made of Absolute vodka, Aperol, Tio Pepe sherry, grapefruit bitters and pink grapefruit syrup. It's rather refreshing.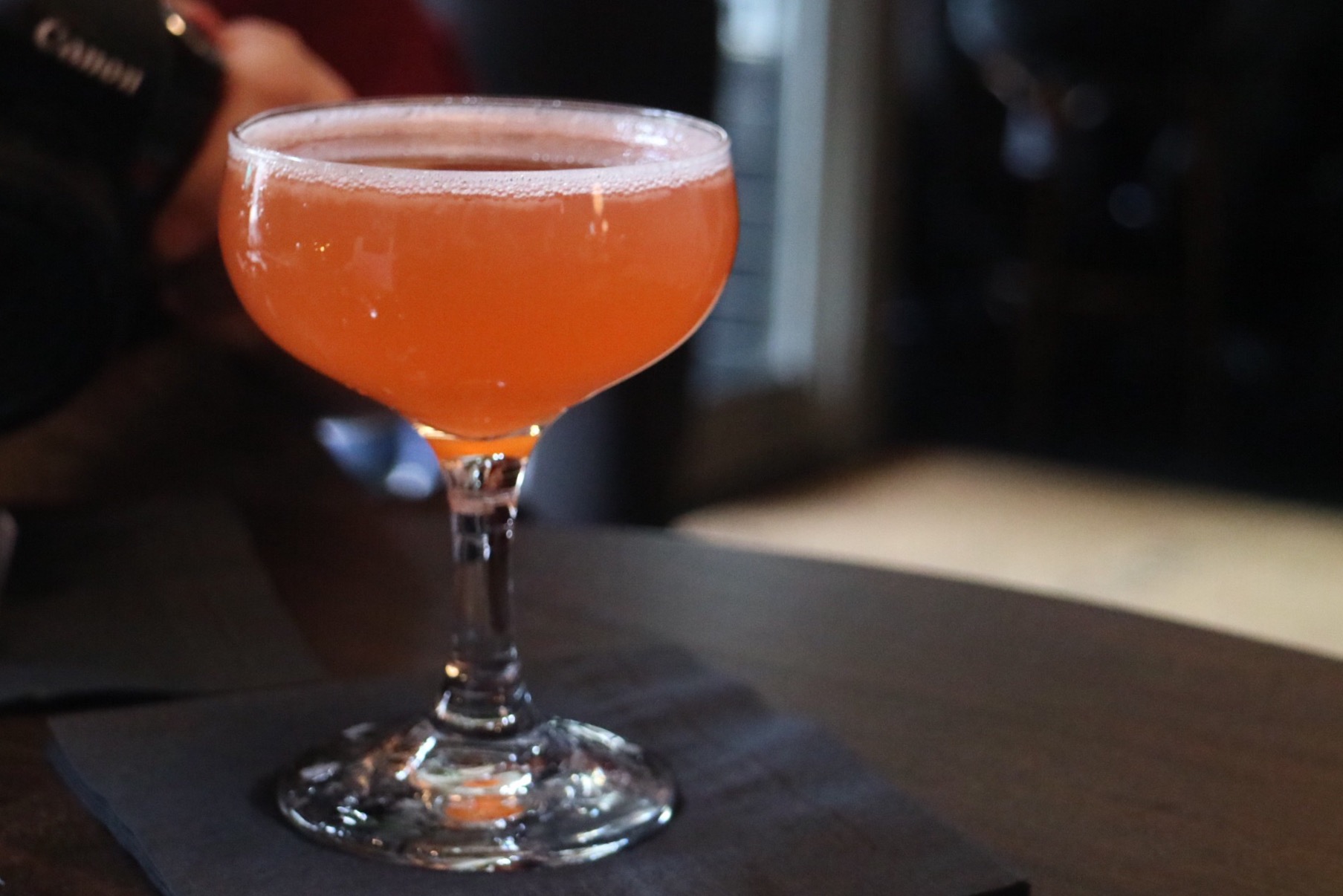 Another refreshing one is the Cointreuse Fizz ($13), featuring Cointreau, Green Chartreuse, OCP Narrative XC sparkling, raspberry and lemon. Citrusy Cointreau meets the herbaceousness of Chartreuse, finished with frizzy sparkling.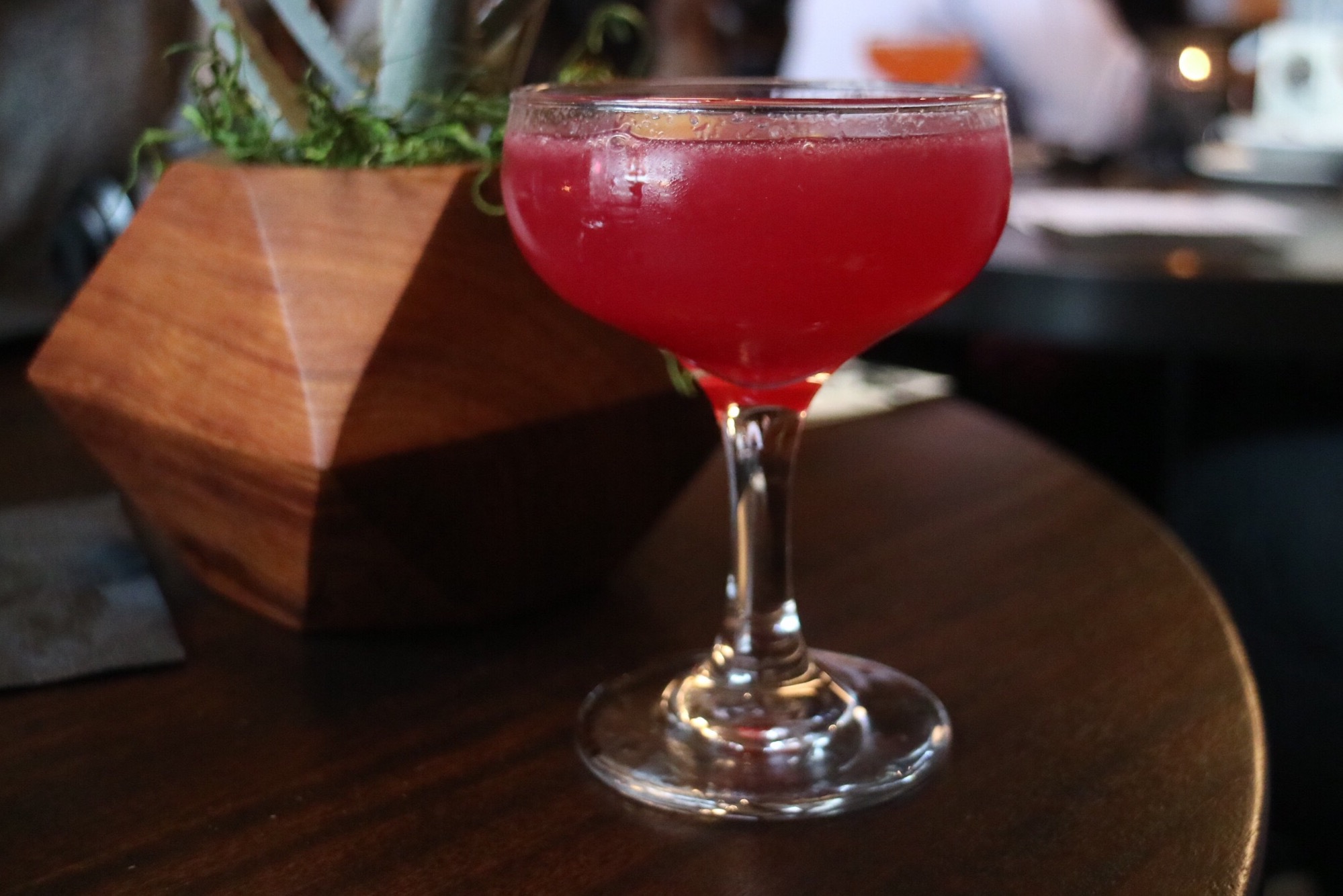 The relaunch also has included daily cocktail features, happy hour specials, and a refreshed food menu serving up shareable bites till 2:00 AM.
The new food menu features 4 categories – Snacks ($6), Small ($9), Larger ($12) and Pizza ($14). We had a chance to try a few shared dishes, including the Sausage & Mustard and the Chopped Kale Chicken Salad in "Small", as well as the Pineapple Glazed Pork Ribs and the Fried Chicken in "Larger".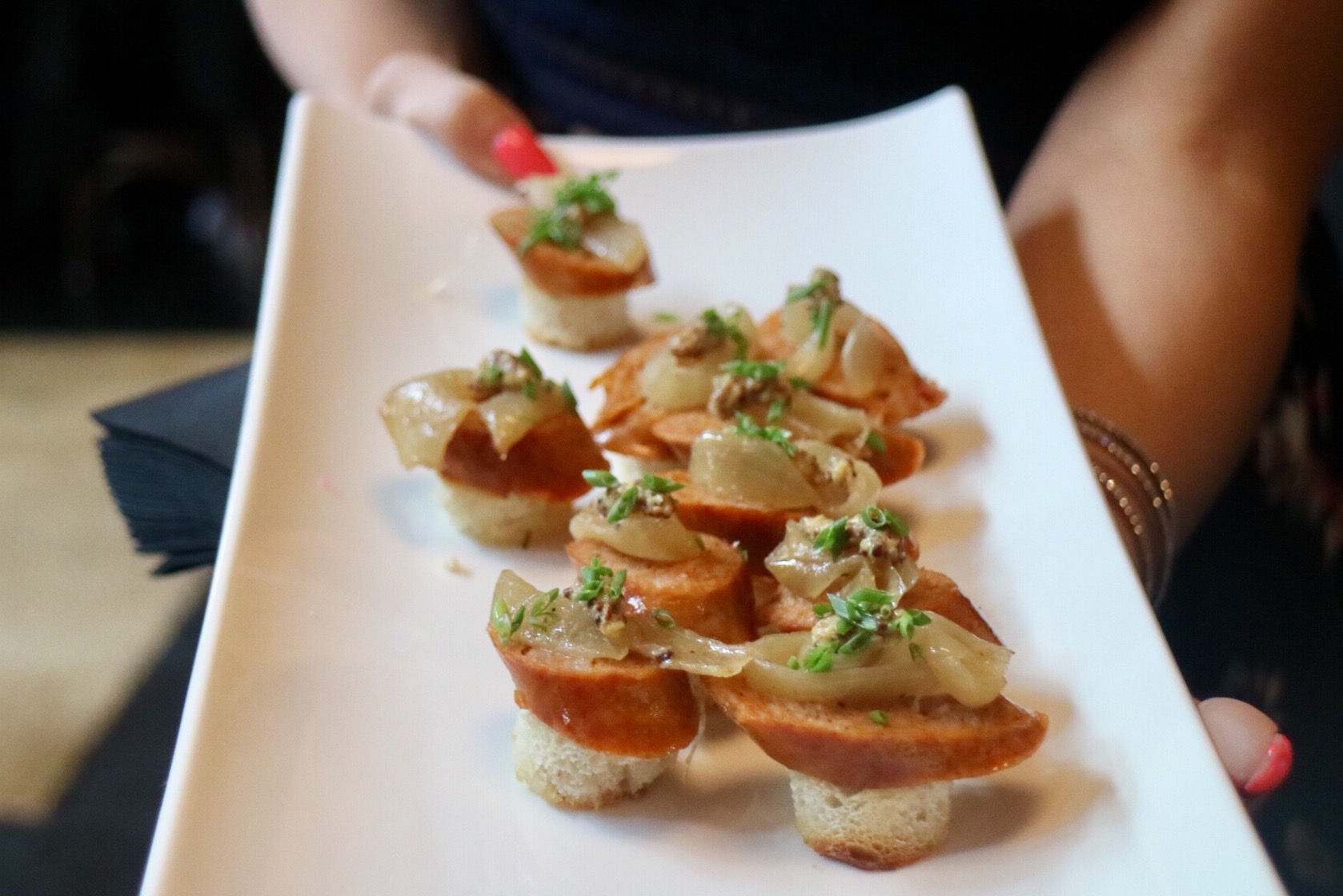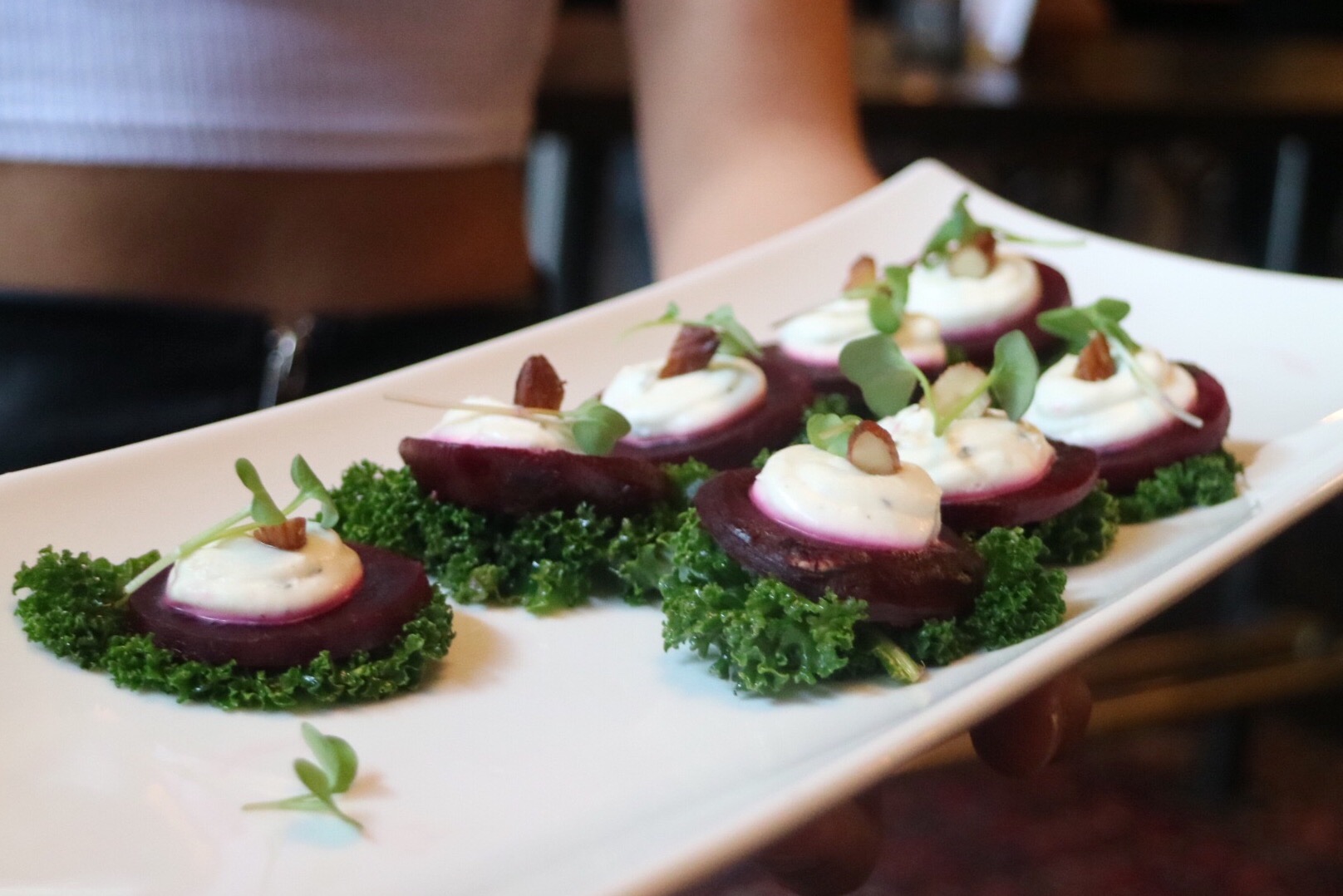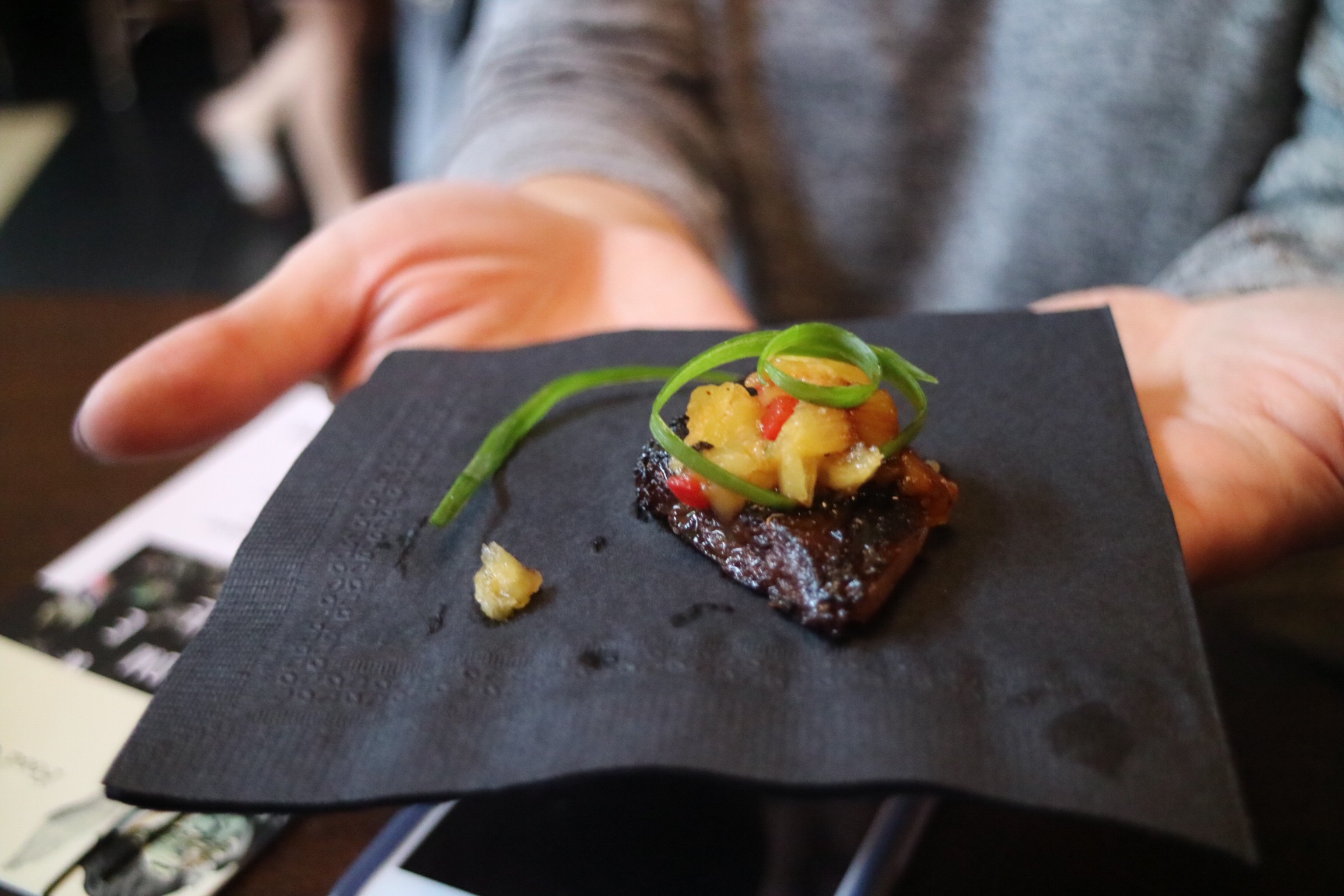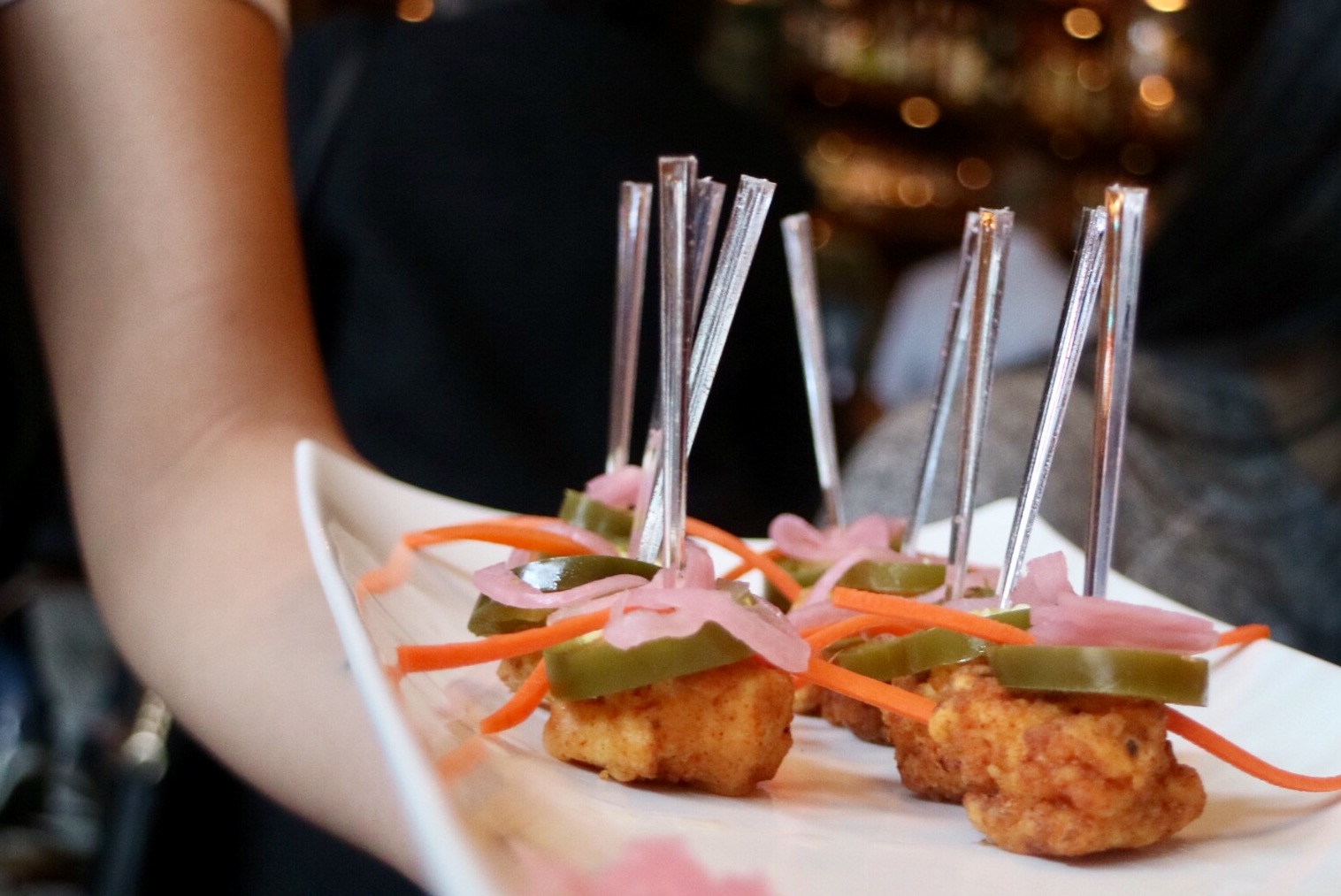 We also tried their daily cocktail features on their "Guest List"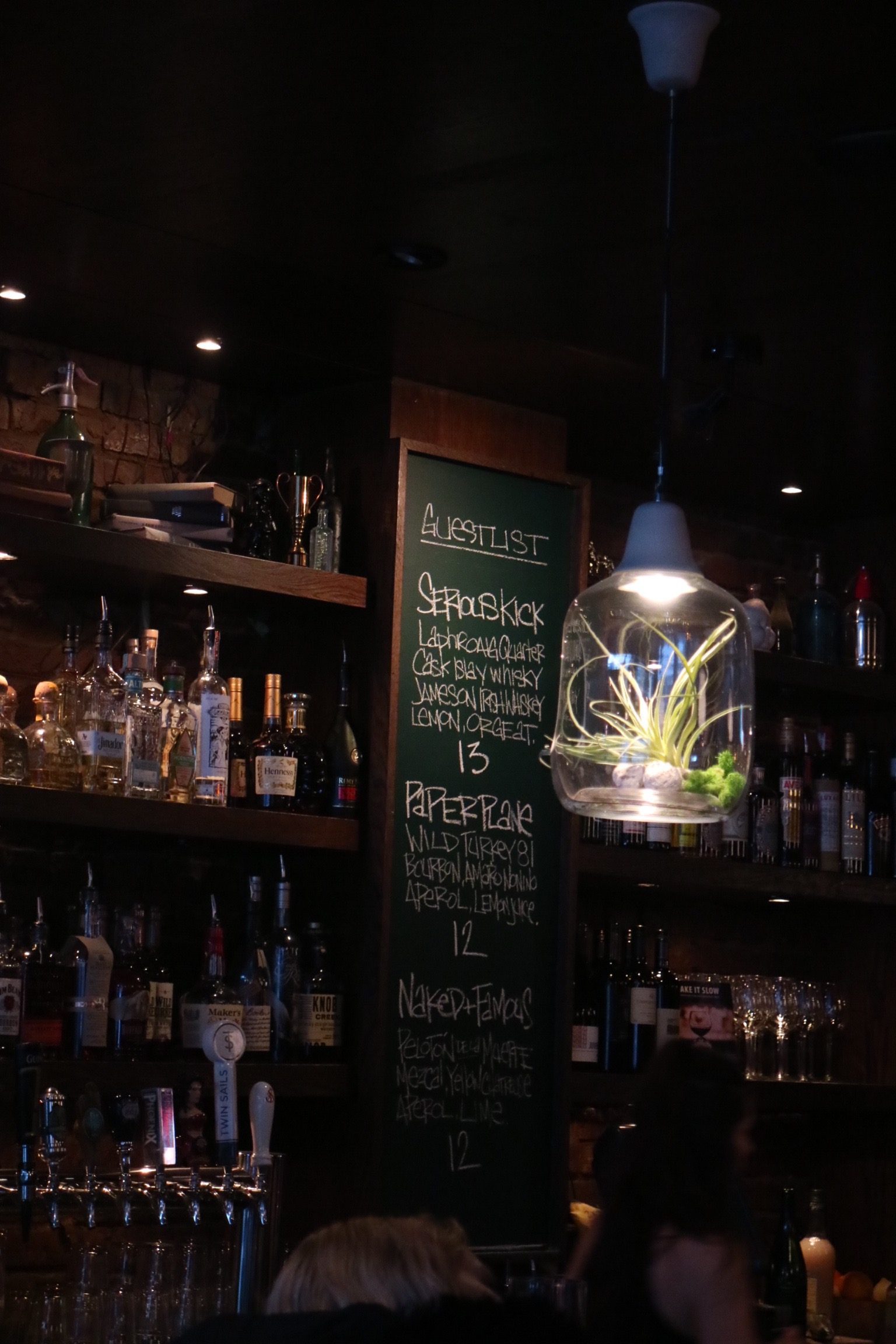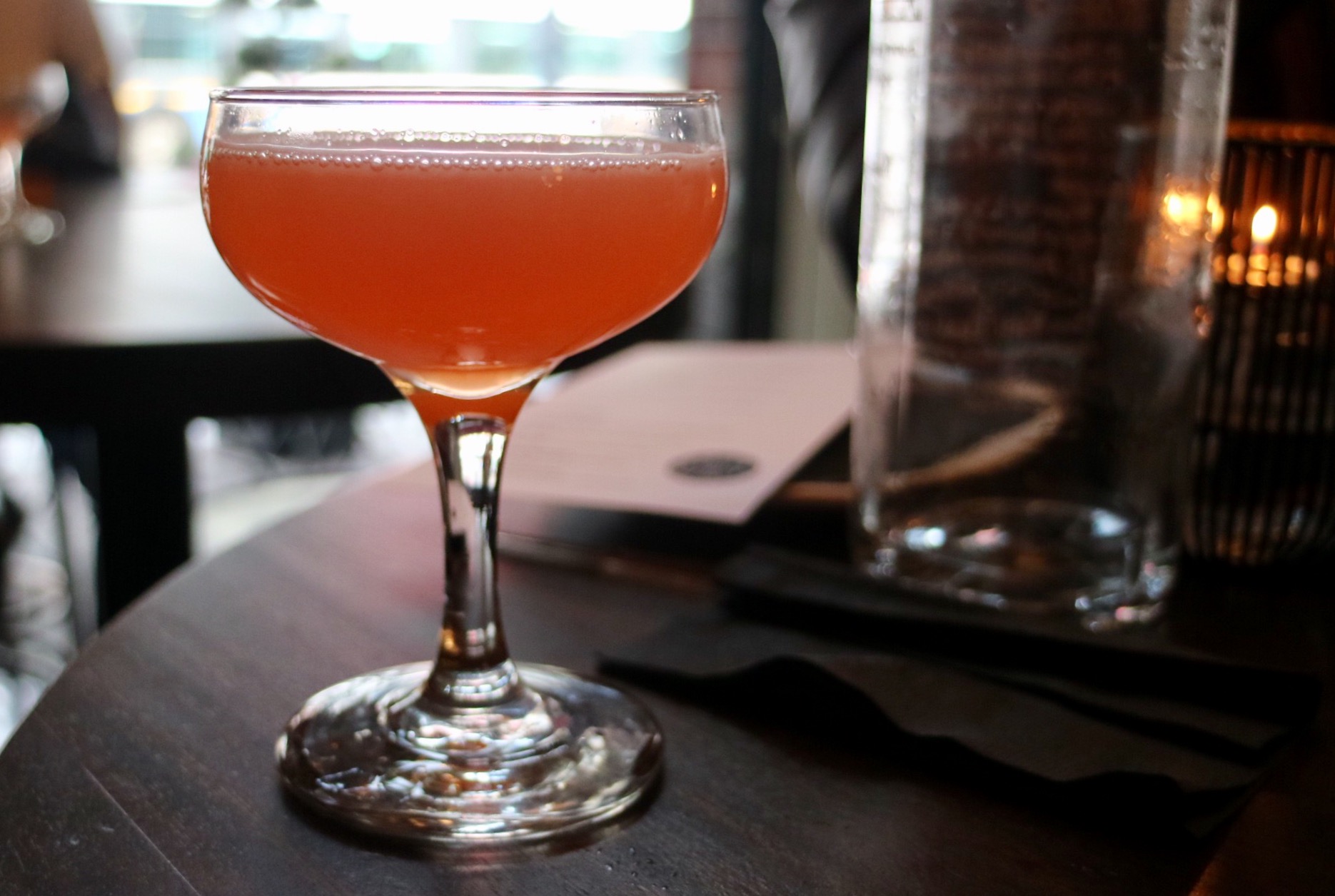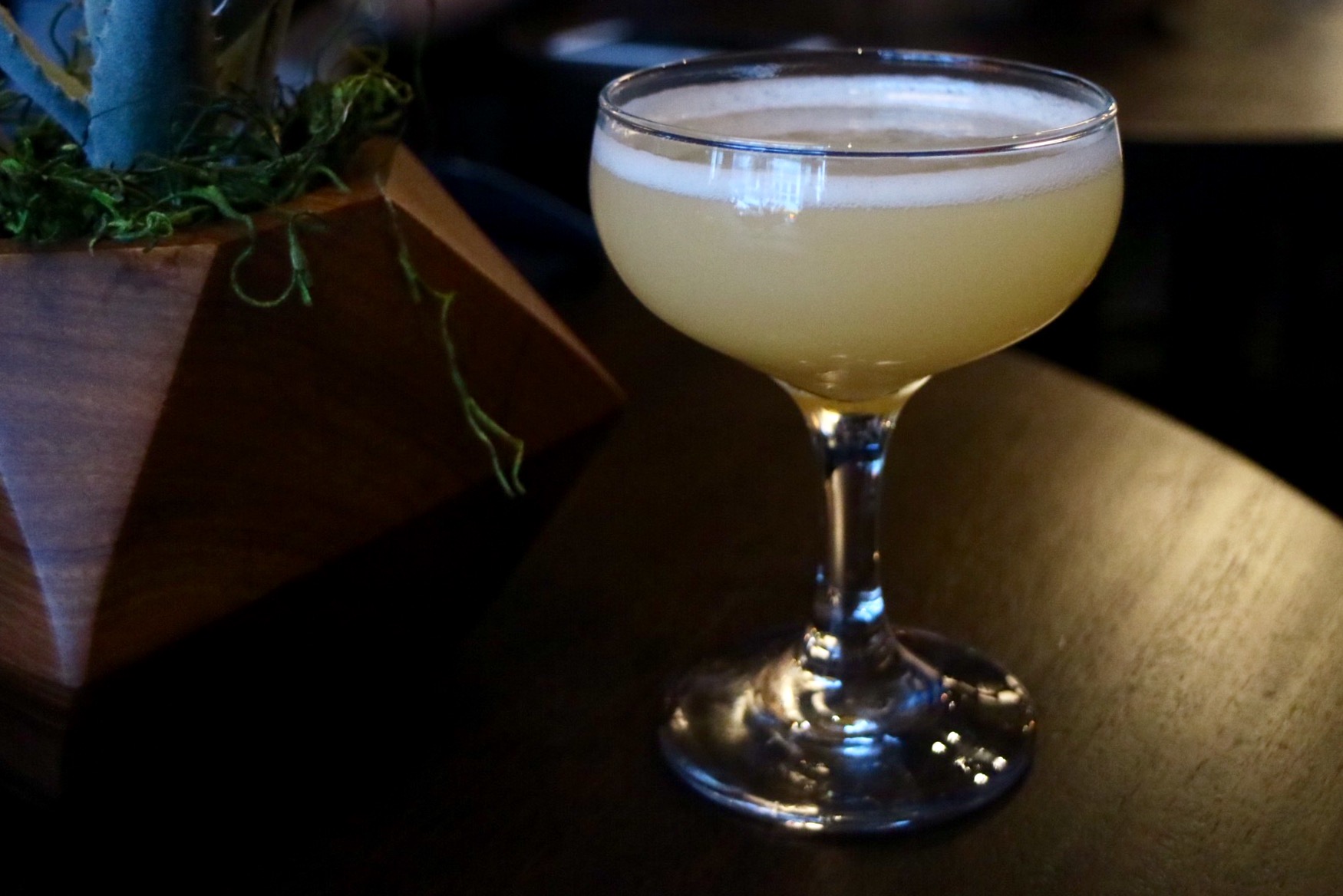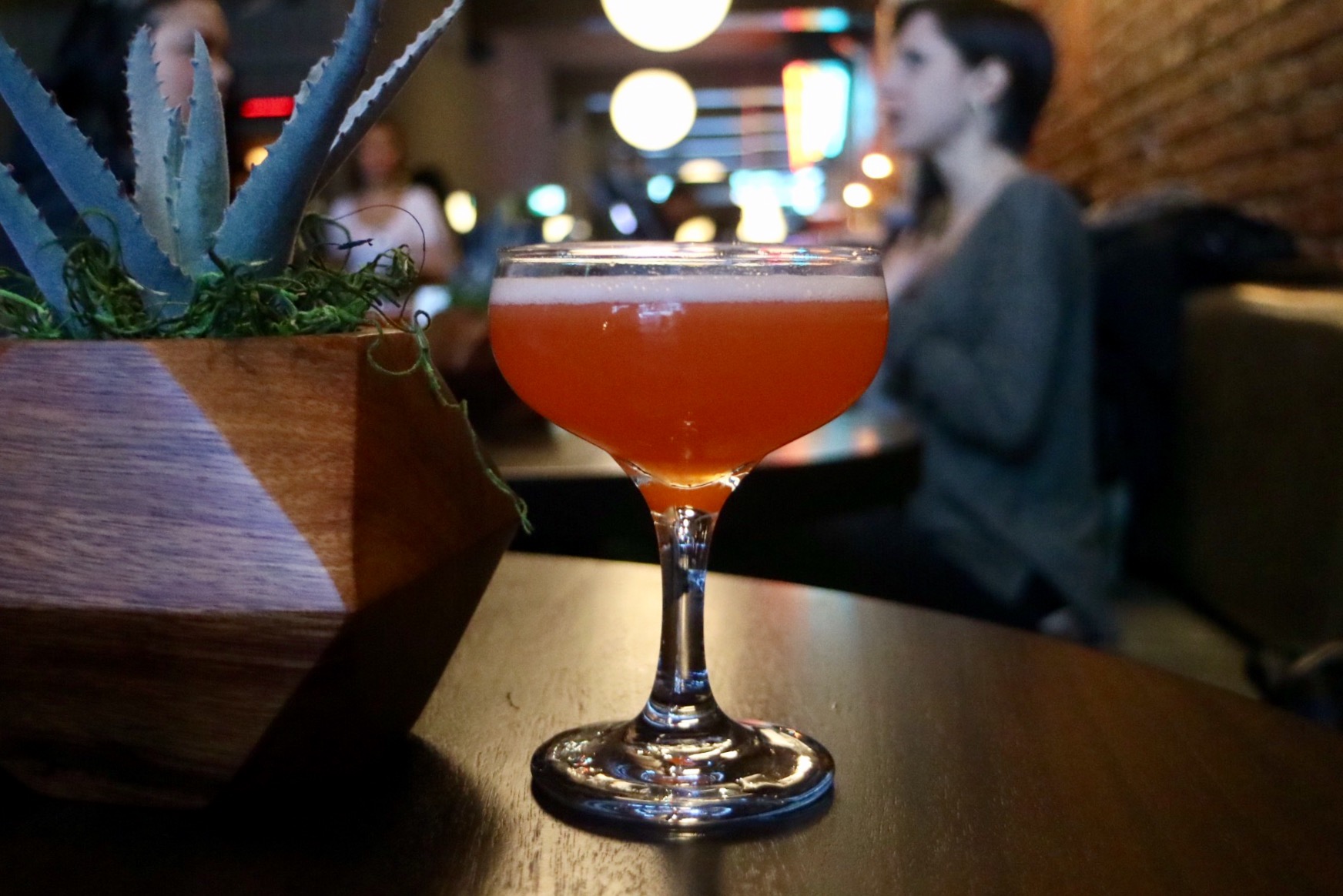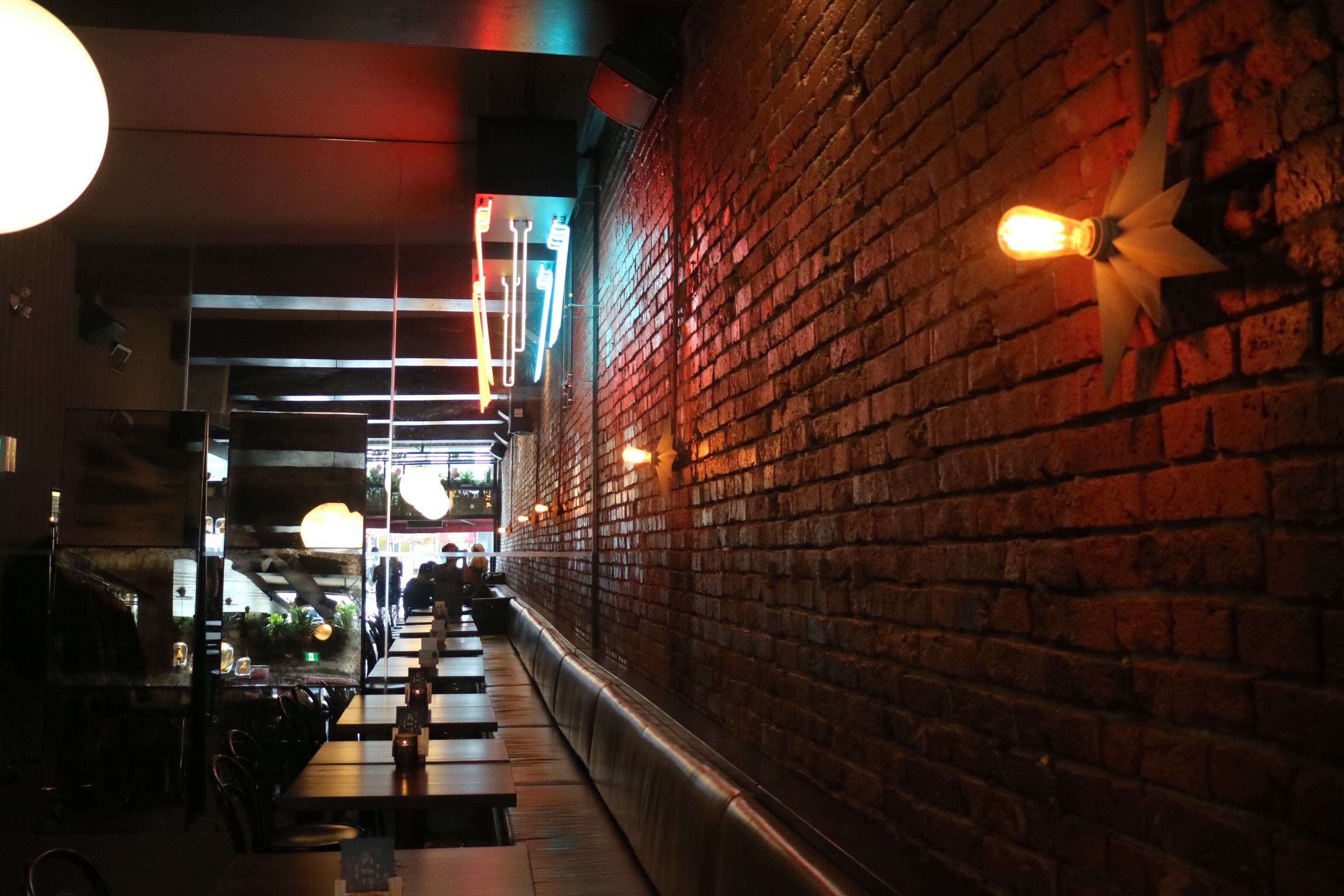 *This is a media tasting event. All food and beverages in this post were complimentary. Opinions are on the reviewer's own.
Website and menu:
http://donnellygroup.ca/granville-room
Location: