As part of celebrating of the season kickoff of Vancouver Whitecaps FC,  I was invited to have a first taste of BC Place's the new food and beverage program, which is designed by Centerplace, the exclusive supplier for the stadium.  Besides the food tasting, we were joined by Centerplate's executive chef Will Tse and Whitecaps FC captain Kendall Waston on the BBQ pitch for an exclusive first-look at the specialty dishes.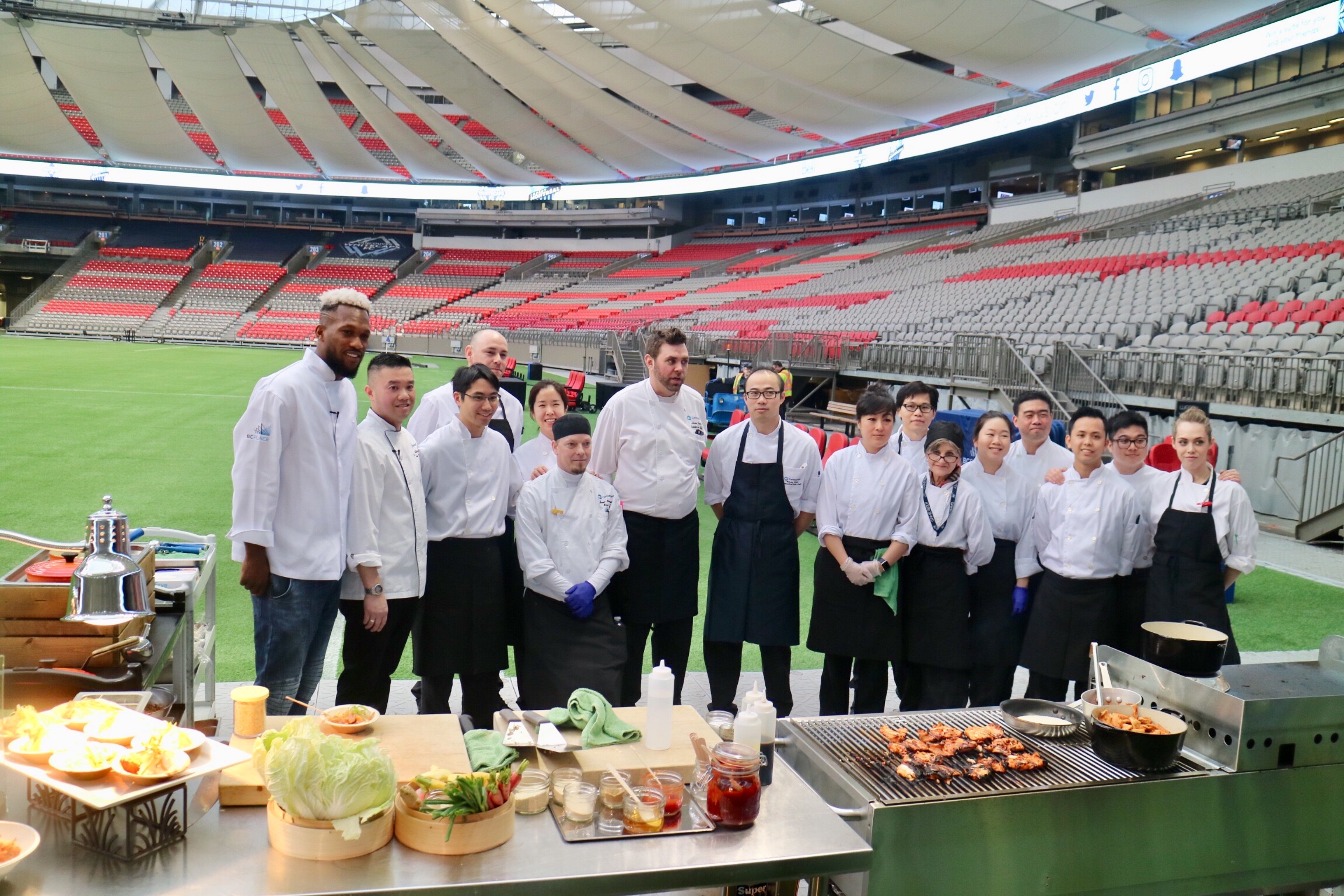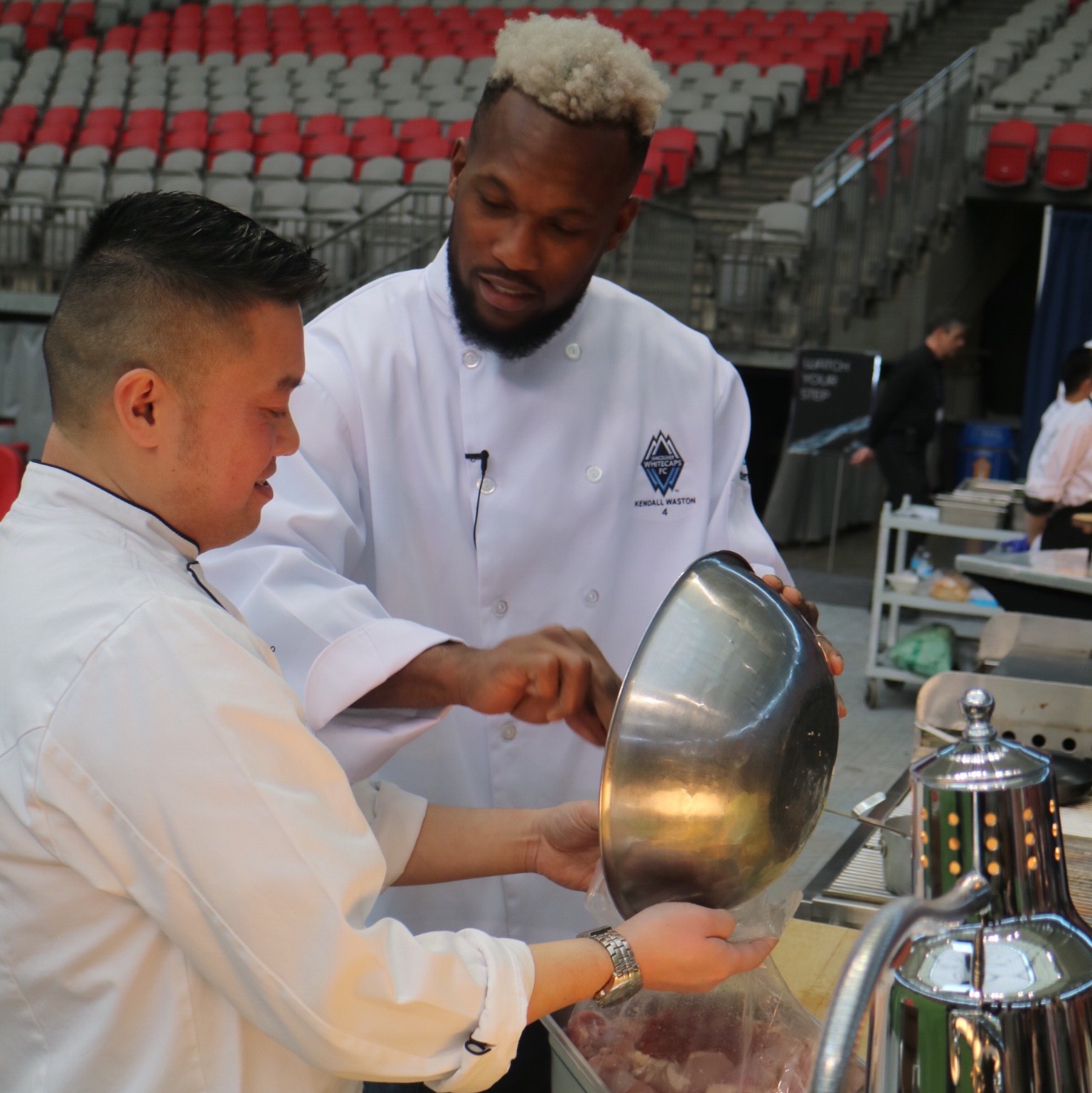 The Captain of the Whitecaps is just as confident at the grill as he is on the soccer field!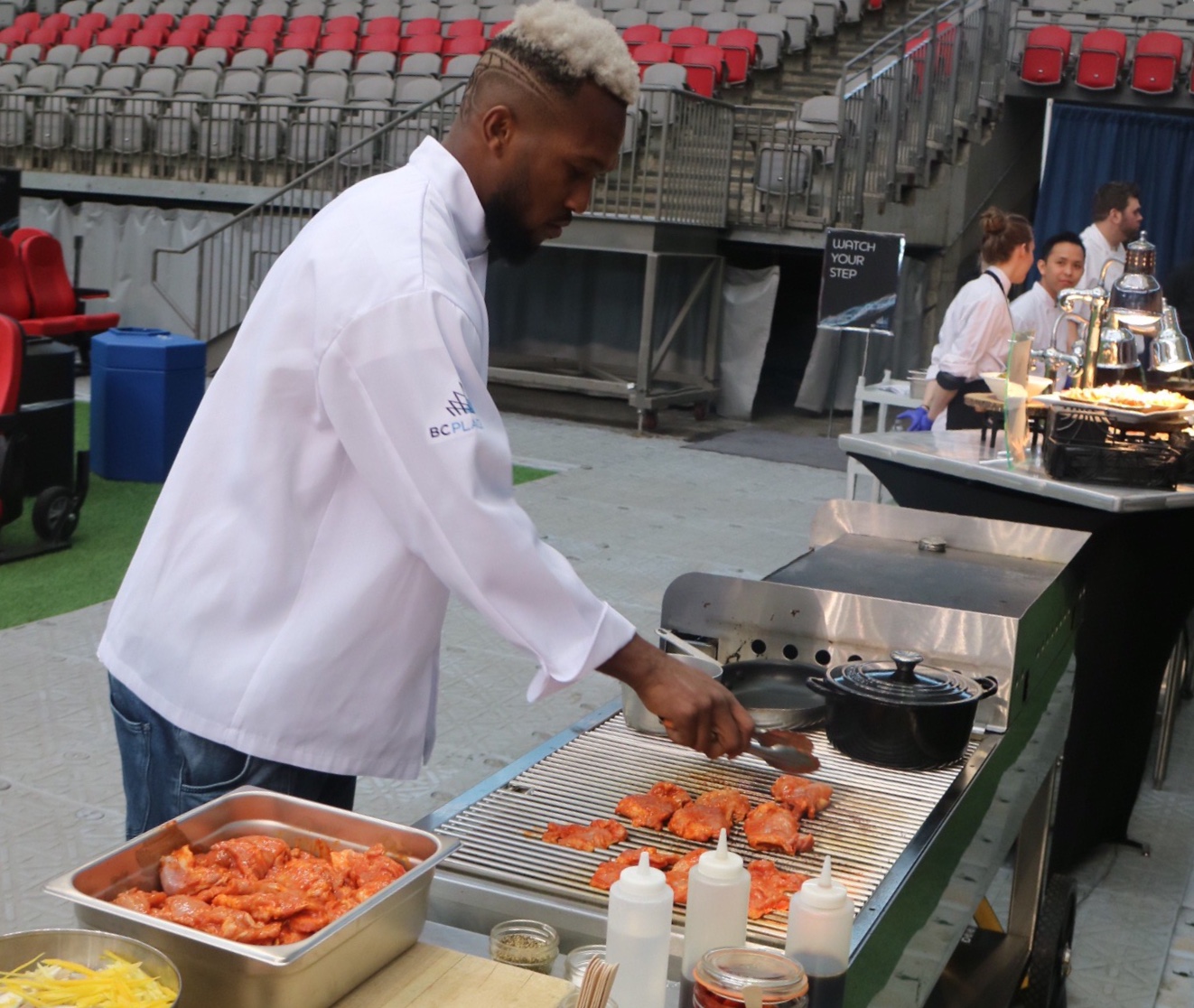 The food & beverage service program at BC Place consists of over 40 concessions and an extensive menu that ranges from stadium classics like hotdogs to Asian steamed buns.  Here are the ones we tried:
BOOM! Kitchen
Street food around the world is brought here to the stadium with sophisticated touches, featuring:
Korean BBQ Chicken Bowl
with crispy seared chicken thigh, Asian, soy ginger garlic sauce, toasted sesame, and served with jasmine rice,
BOOM! Kitchen Nachos & Cheese
with yellow tortilla chips, truffle cheese sauce, olives, green onions, jalapenos, creme fraiche and Salsa Fresca, with the option of adding Korean Chicken or Pulled Pork,
Mac & Cheese
with House-made three-cheese sauce, with the option of adding Korean Chicken or Pulled Pork.
Beast on Fire
The gourmet deli-style kitchen is serving fresh, made to order sandwiches generic levitra online carved and prepared on the spot.  A rotating menu features fresh roasts of locally sourced beef, pork briskets, turkey breast, and chicken from the Fraser Valley. We tried the following:
Beer Brined Bacon BLT
made with Mill Street organic bacon brined in lager and smoked in-house, tomato, sourdough, roasted garlic aioli, served with kettle chips.
House Smoked Beer and Cheddar Sausage
made with Goose Island IPA, aged cheddar, stone ground mustard aioli, soft bite bun, served with kettle chips
Chickpea Budda Bowl (Vegetarian)
with roasted & spiced chickpea, fried cauliflower, sauteed onion & mushroom, Salsa Fresca, fresh parsley, served with brown rice.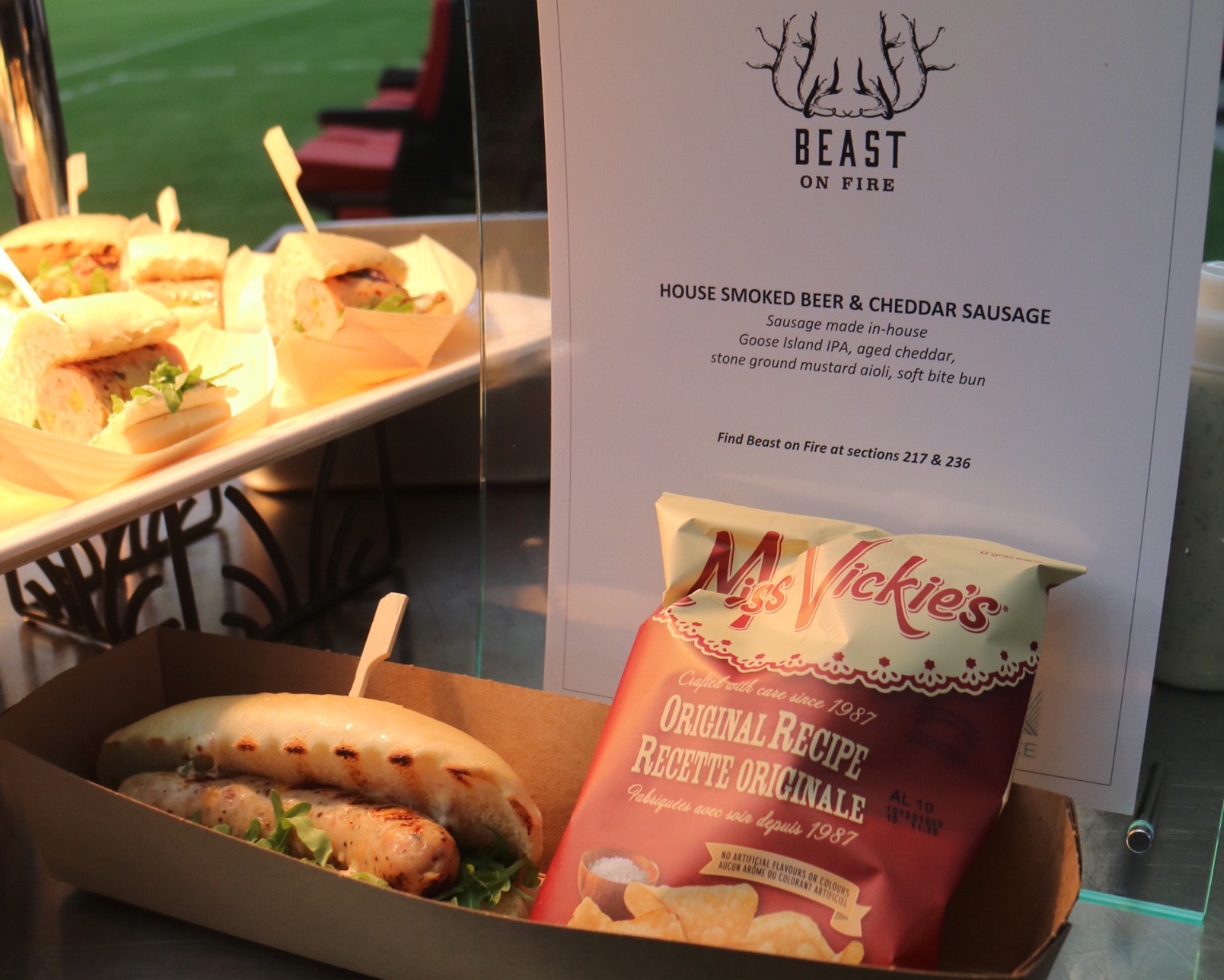 Steveston Fish N Chips
Crispy Fried Cod Tacos
with battered cod, green cabbage slaw, salsa verde, pickled red onion, served with kettle chips
Pacific Panini
Tuscan Grilled Panini
Eggplant, zucchini, red onion, tomato, mozzarella, basil pesto
Southwest Burrito Bowl
with cajun chicken, roasted corn, brown rice, black bean, Salsa Fresca, green onion.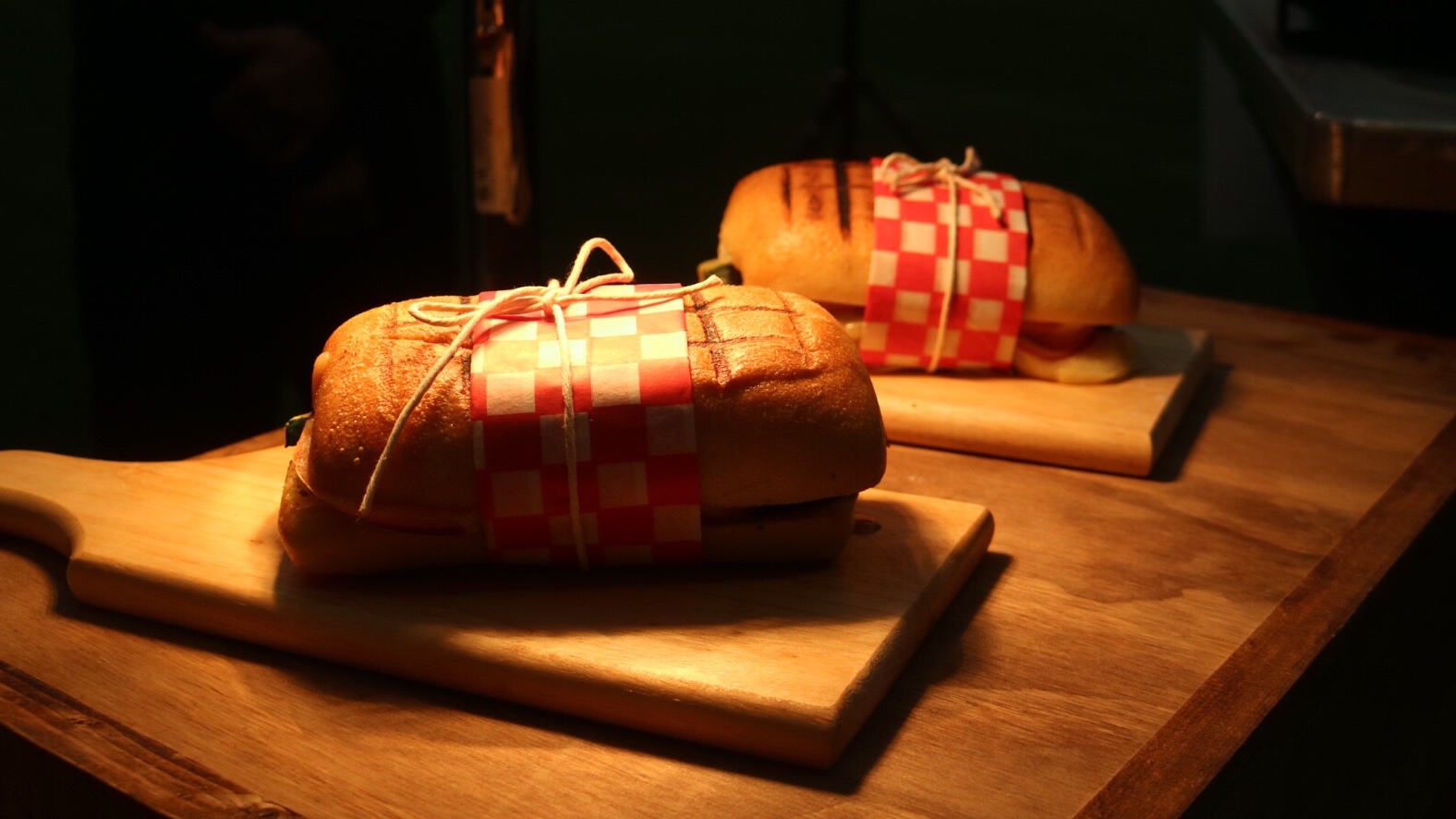 From top left, clockwise,
Korean BBQ Chicken Bowl
BOOM! Kitchen Nachos & Cheese (with chicken)
Stanley Park Pale Ale
Tuscan Grilled Panini
House Smoked Beer and Cheddar Sausage
Southwest Burrito Bowl
Crispy Fried Cod Tacos
Mac & Cheese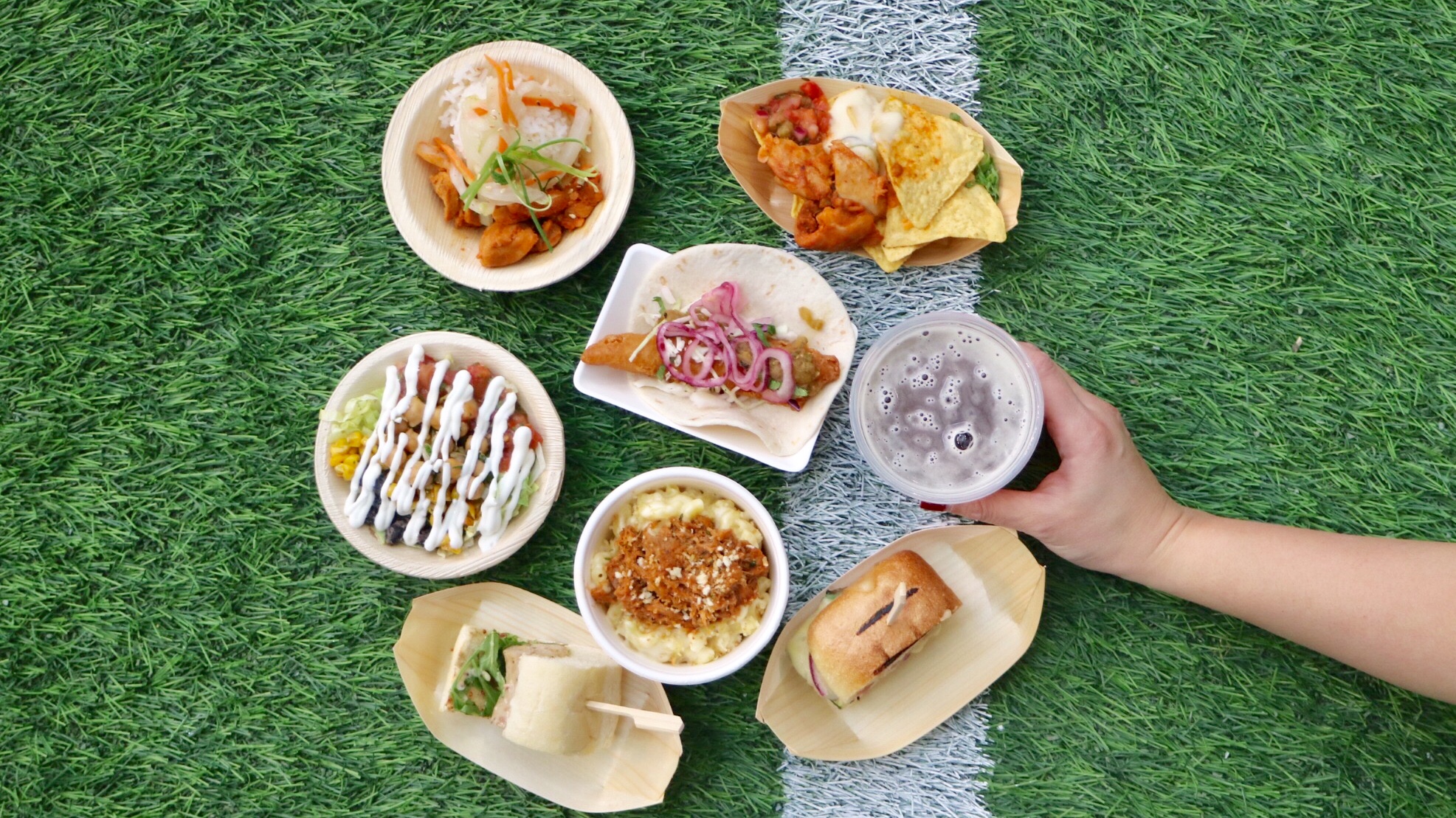 With the gourmet touches and pan pacific inspirations, the food menu at BC Place accurately reflects what Vancouver locals like to eat these days. This is exciting!
* All dishes and beverages tasted in this post were complimentary. Opinions are on the reviewer's own.