The Asian eatery Rice and Noodle has taken over Donair Spot at 1236 Robson Street in Vancouver. The restaurant name pretty much sums up what they do best – dishes of rice or noodle. Although they are a popular takeout spot in the neighbourhood and receive orders over the counter, the place has a tastefully designed dining room for eating in,  seating over 30 diners.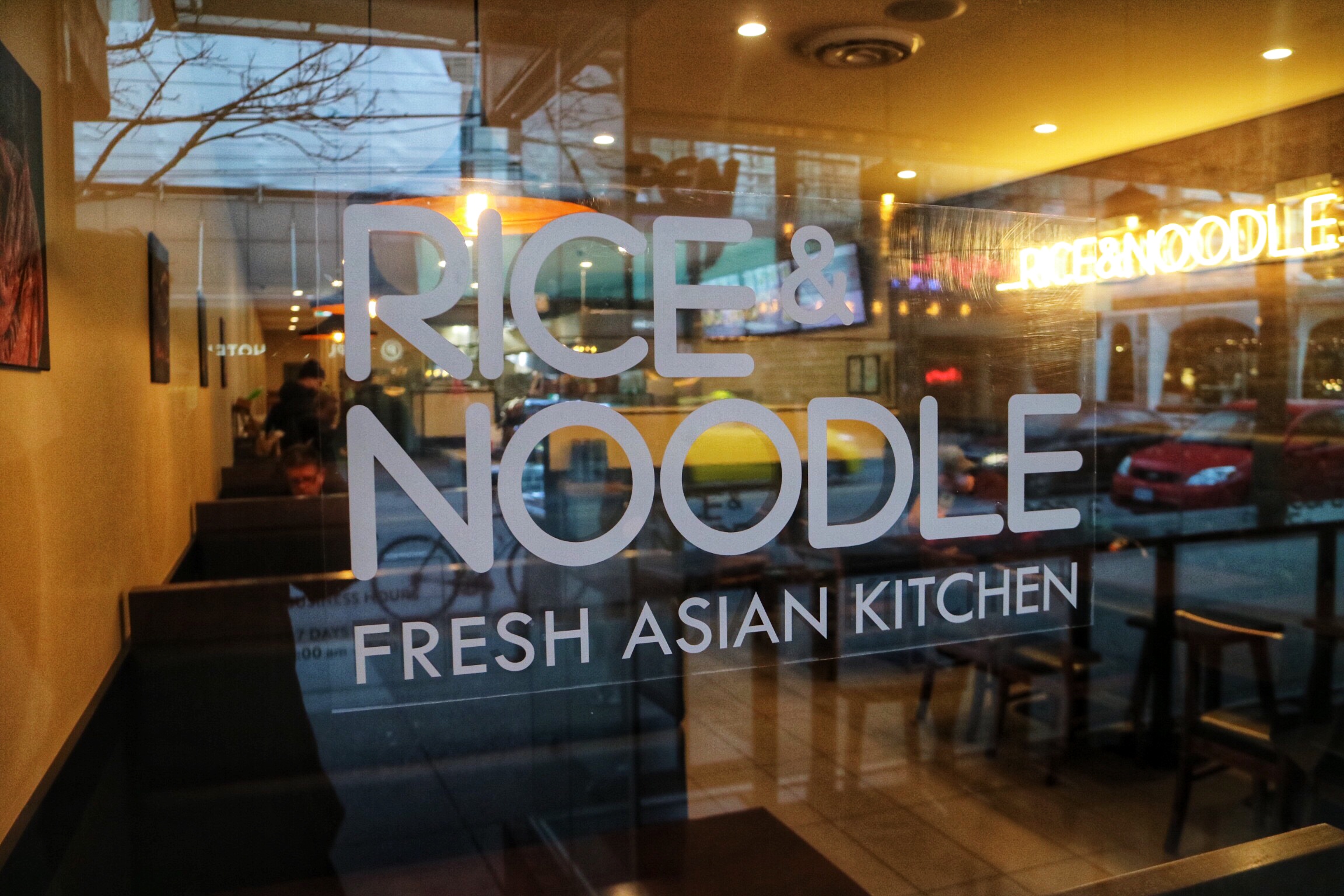 I came here with fellow foodies Nosh & Nibble,  Domo Is Craving, Eat With Mao, Foodology, Hello Vancity, and Vanfoodies and here are the dishes we tried.
Pad Thai with Shrimp
Kung Pao Chicken
Mongolian Beef
Green Curry Chicken
Pineapple Fried Rice with Chicken
Panang Red Curry
Creamy Satay Stirfry
Tom Yum (Noodle Soup) 
Laksa (Noodle Soup)
Spring Rol
Their style is mostly Thai cooking but with the dish names like "Kung Pao", "Mongolian", "Panang", and "Laksa", they have covered flavours from other regions in Asia.
The use of fresh produce is highlighted in all the dishes, and I always enjoy a good crunch on my vegetables.  The meats and seafood here exhibit nice quality,  including chicken, beef, and those huge prawns in the Tom Yum Noodle Soup.  I particularly enjoyed the Green Curry Chicken, cooked with tender chicken, as well as some big chunks of cauliflower and zucchini, slightly charred, and bursting with flavours.  Great Pad Thai here too, as it is hard to pan-fry the noodles properly to have the them cooked through but remained dry.  The Kung Pao Chicken, although tasty,  wasn't exactly the typical Kung Pao Chicken, with the hot and spicy kicks and the signature ingredient of peanut missing.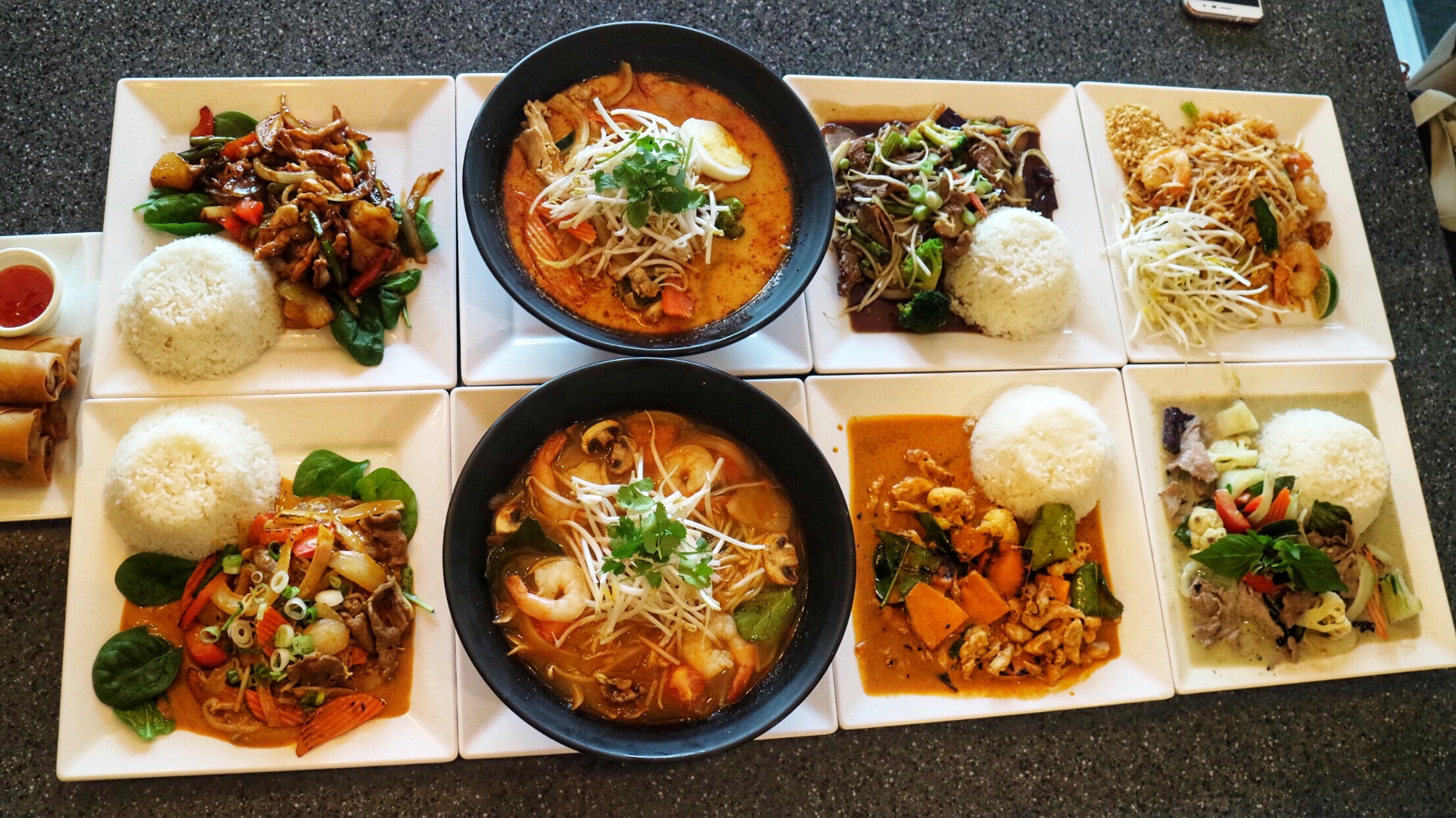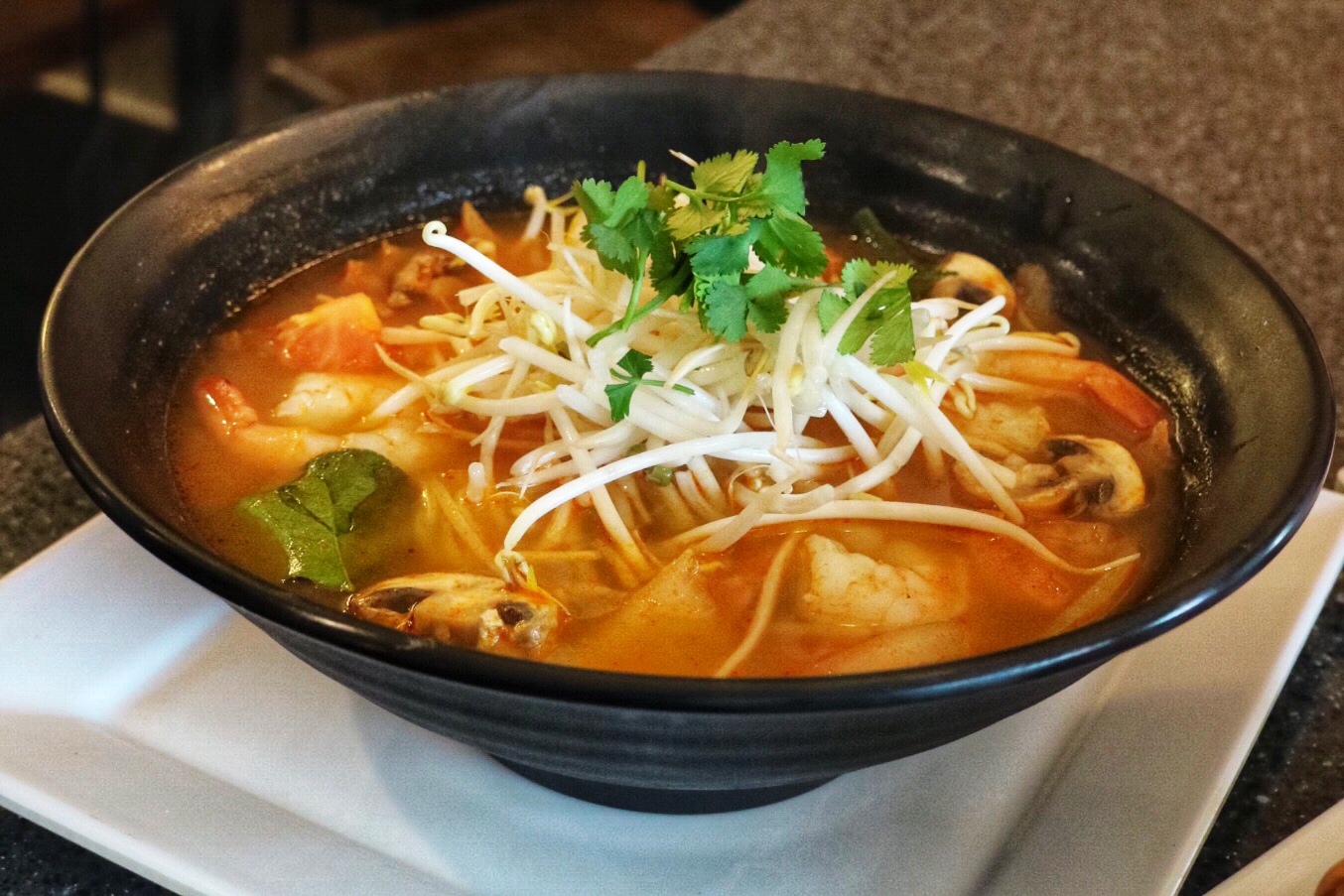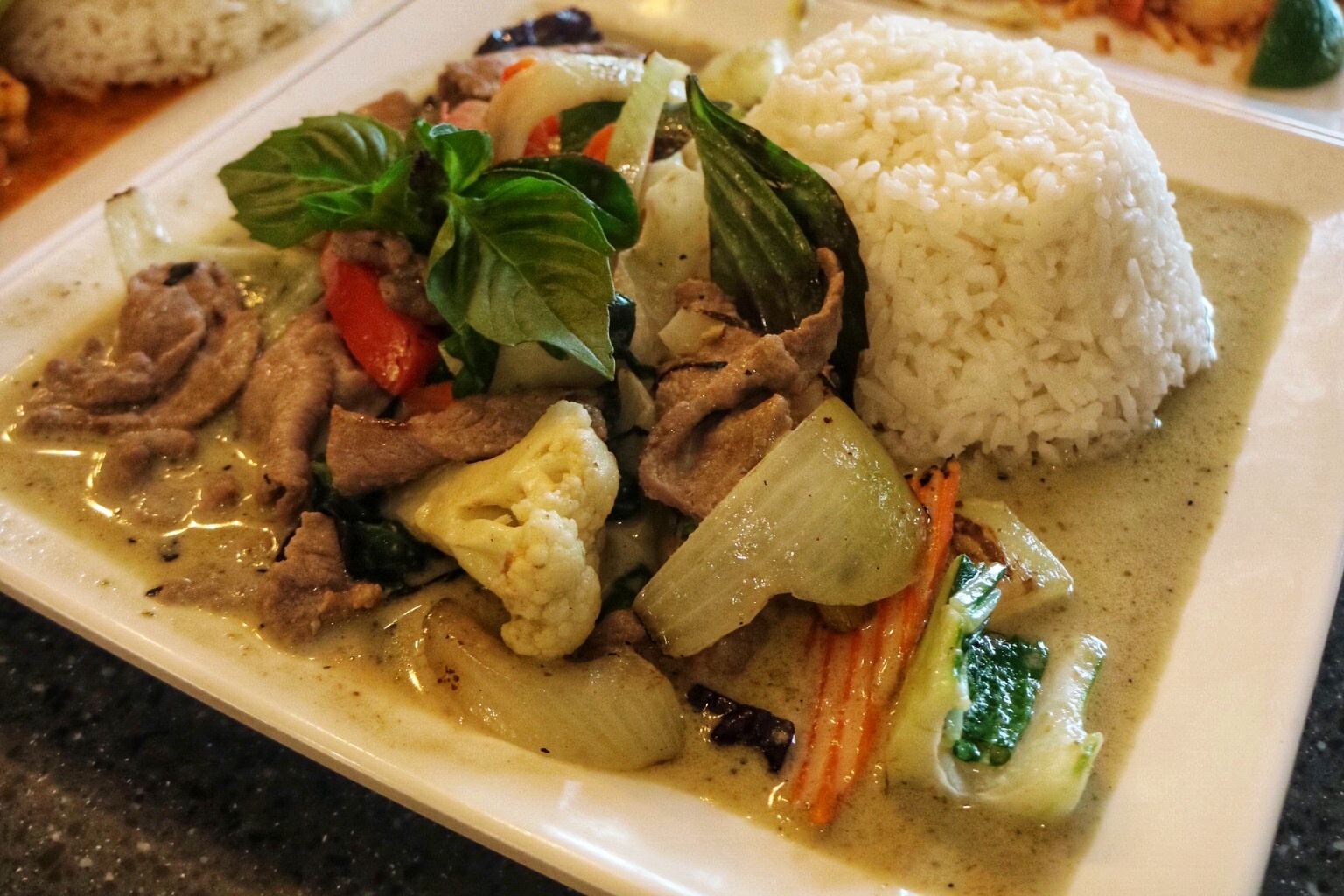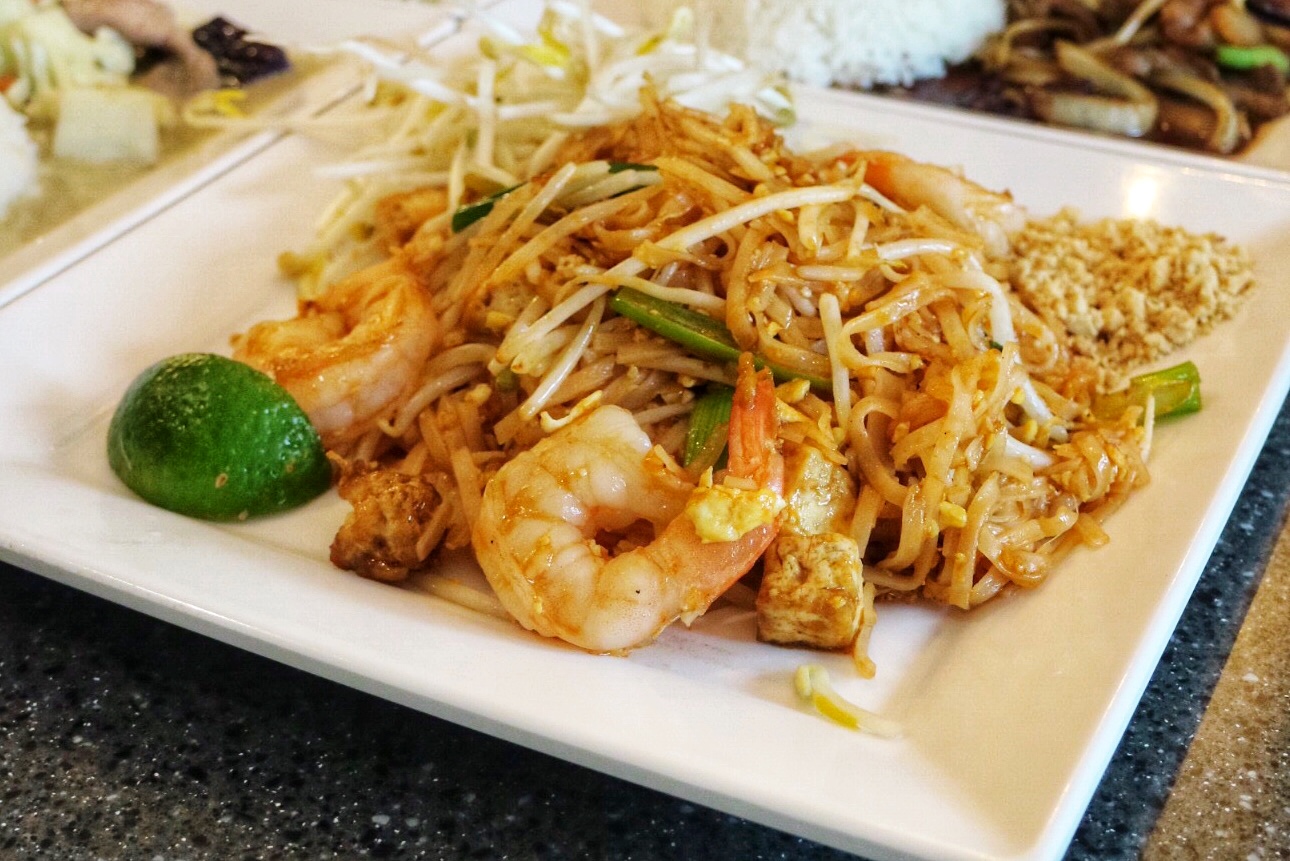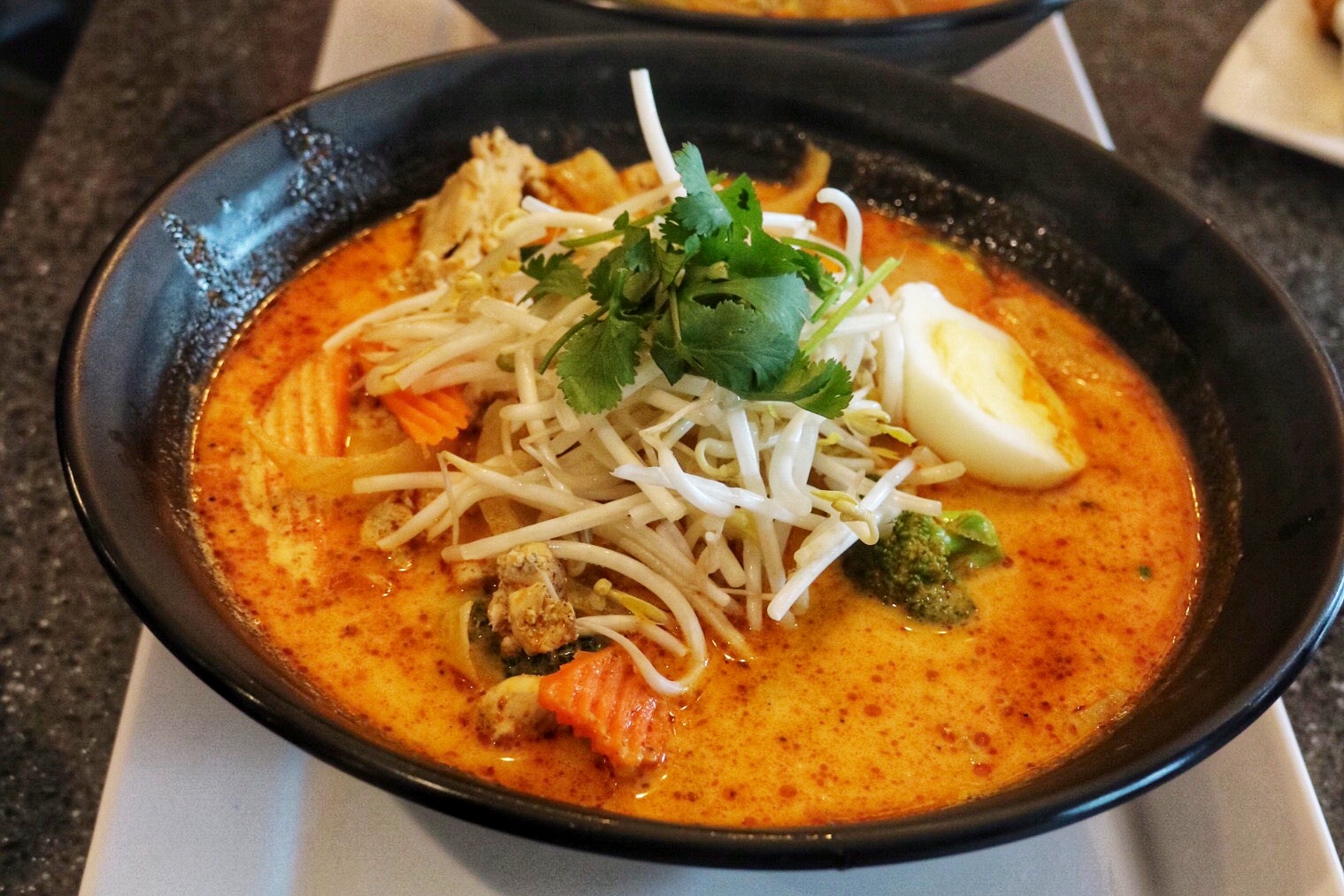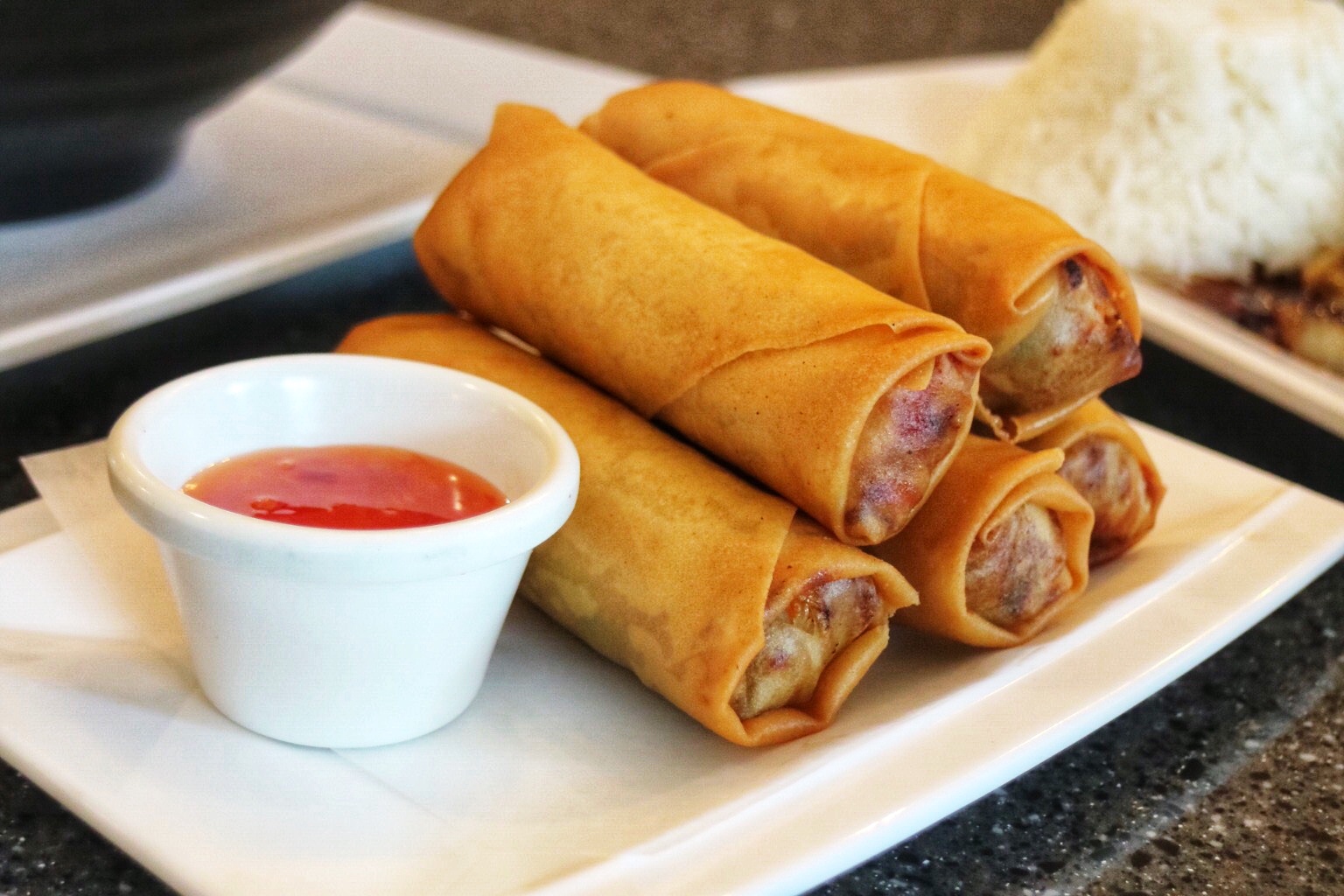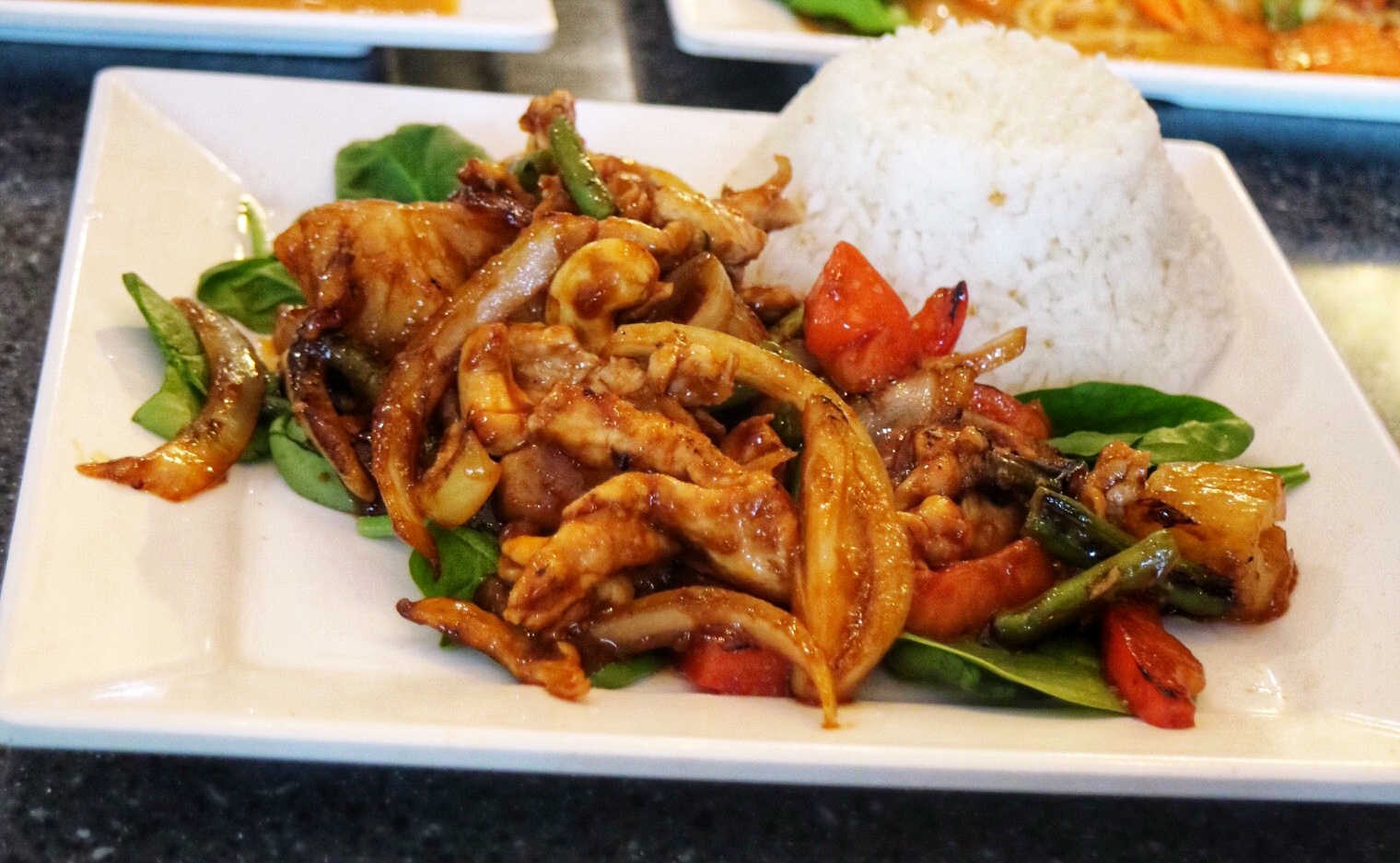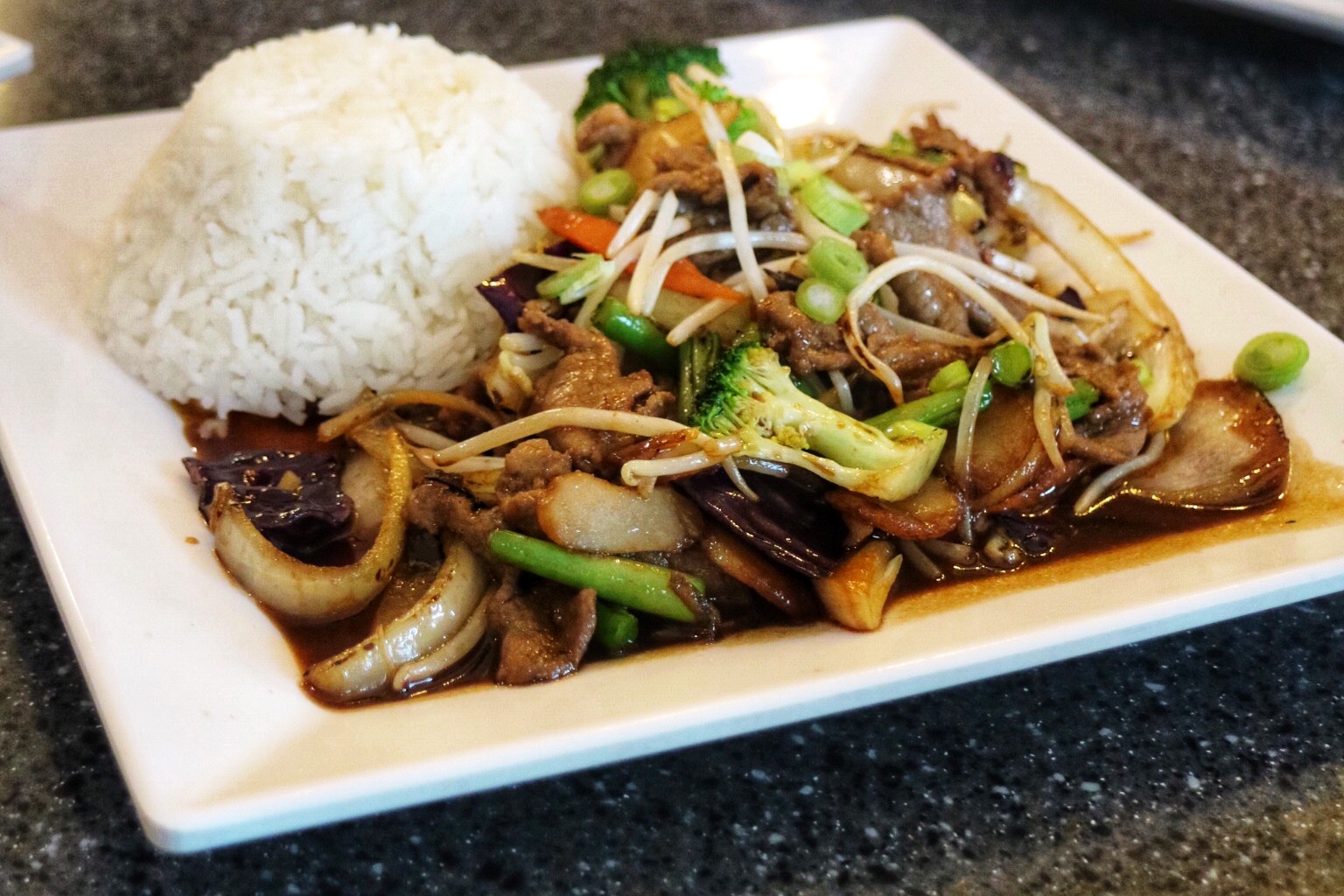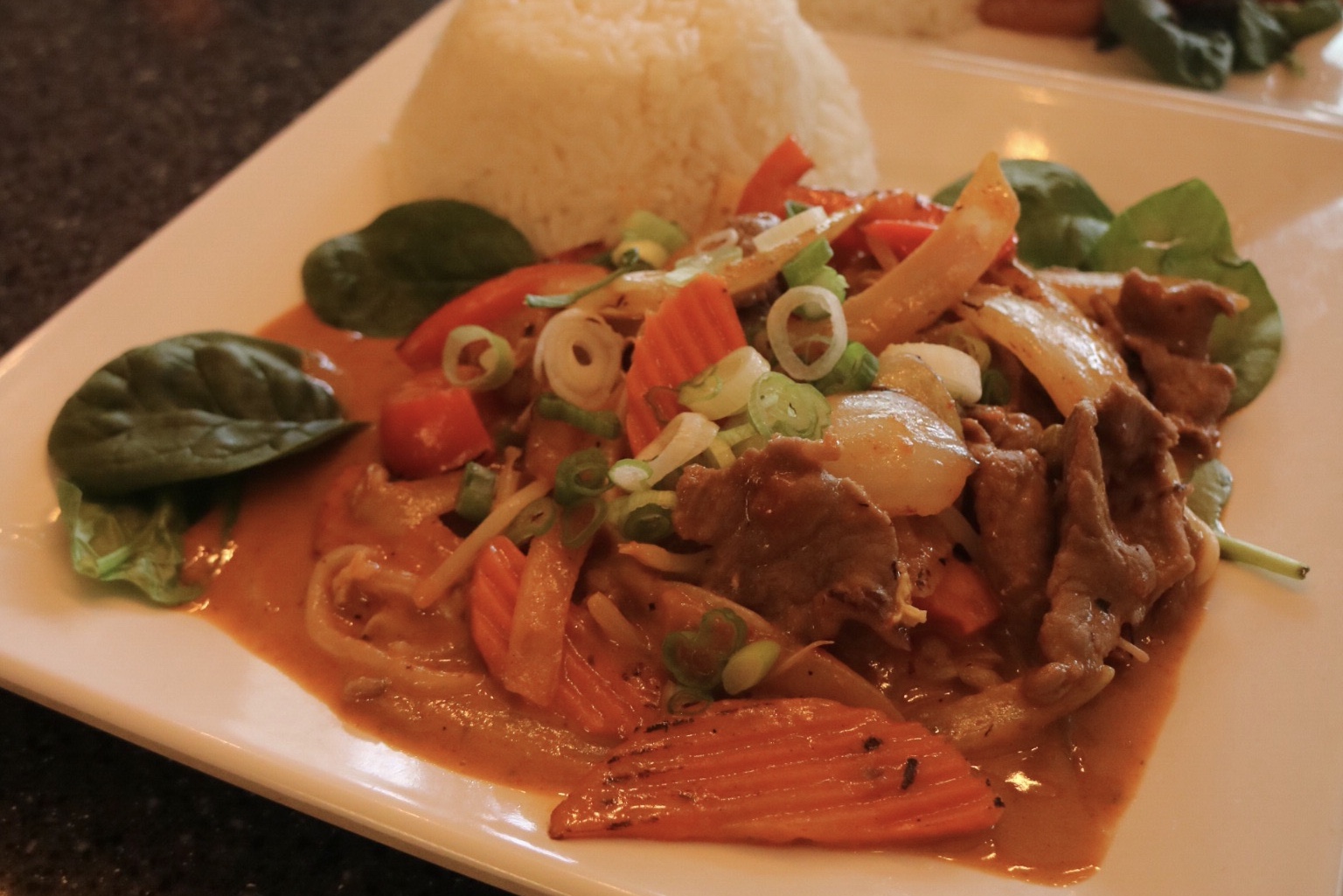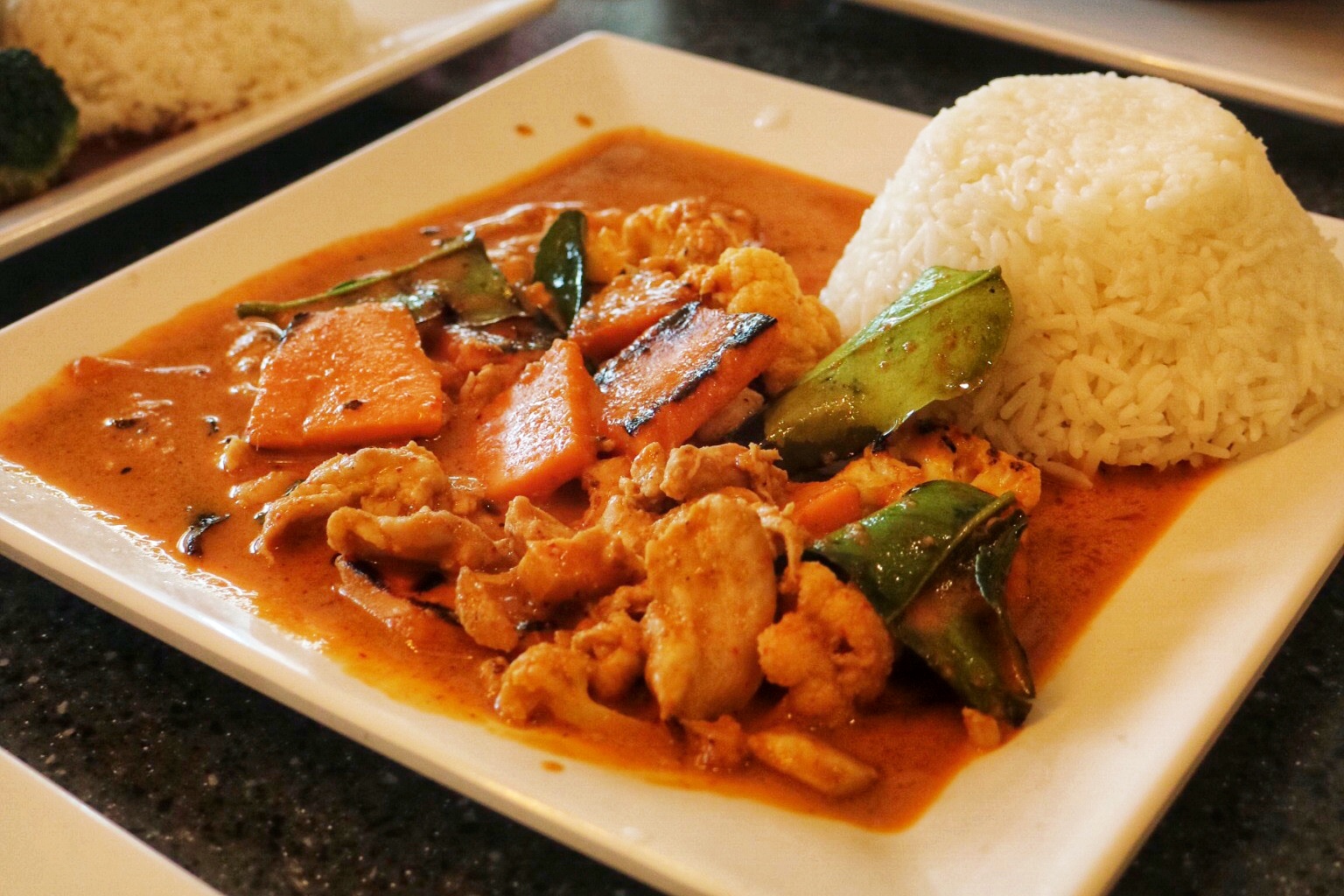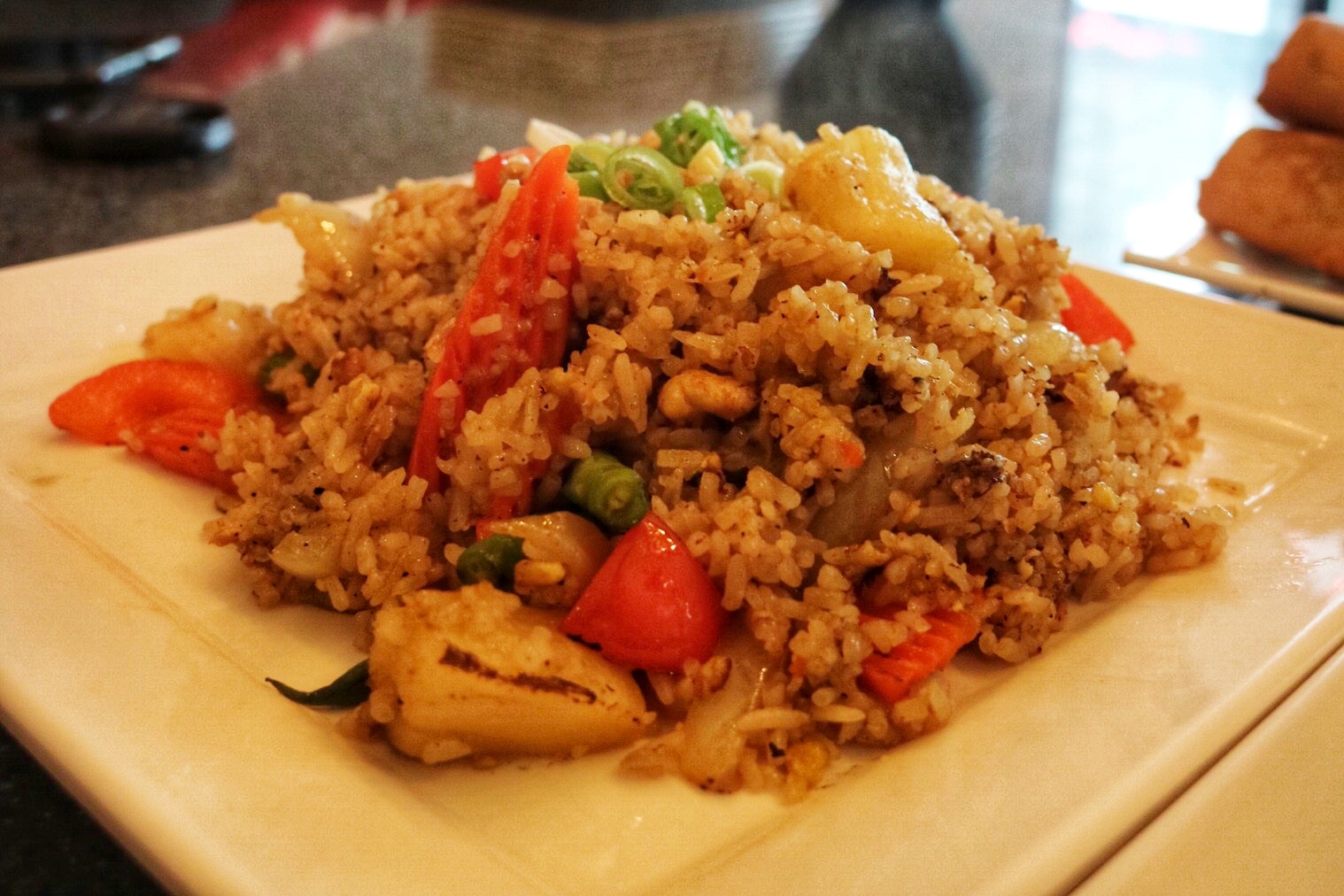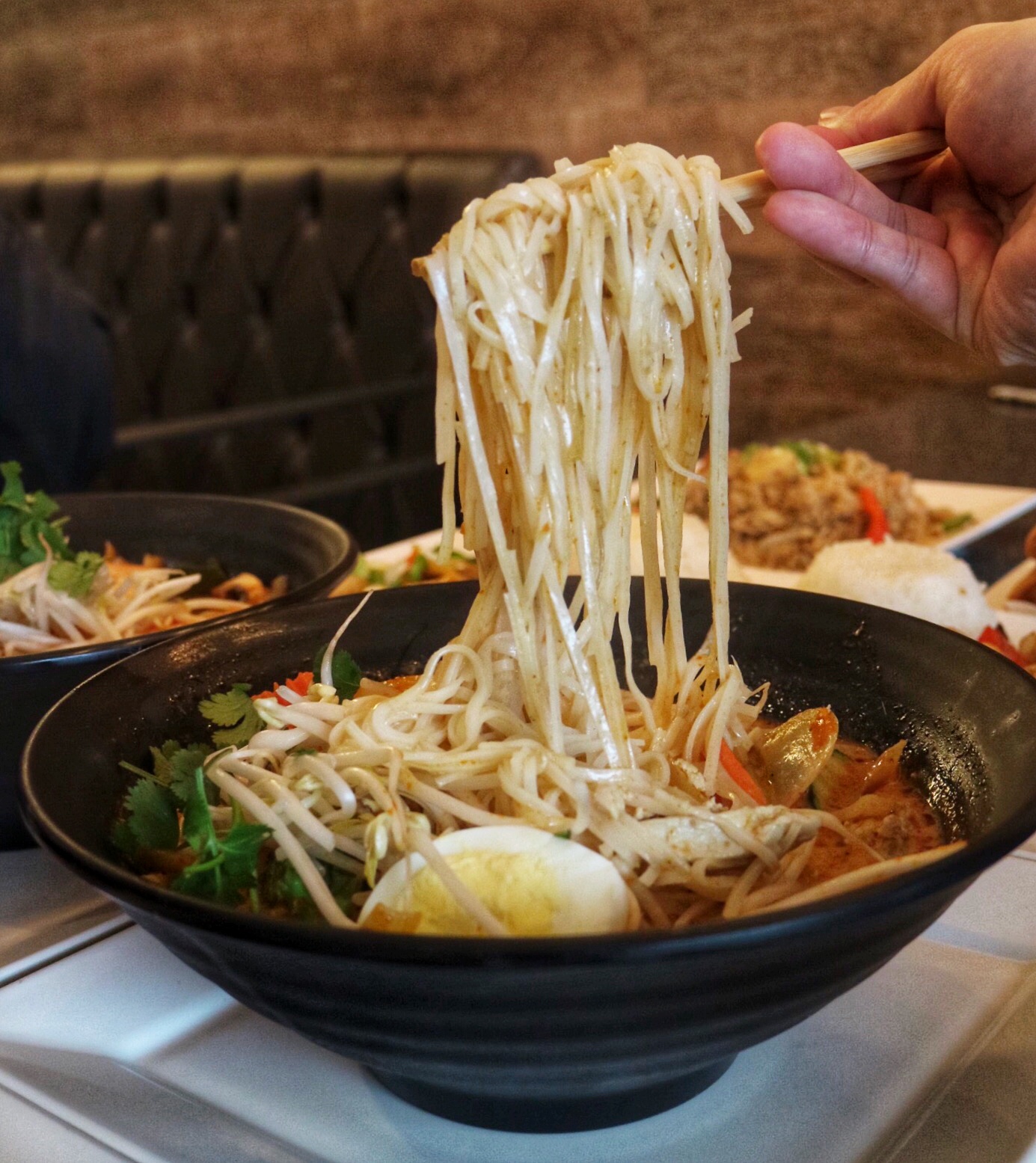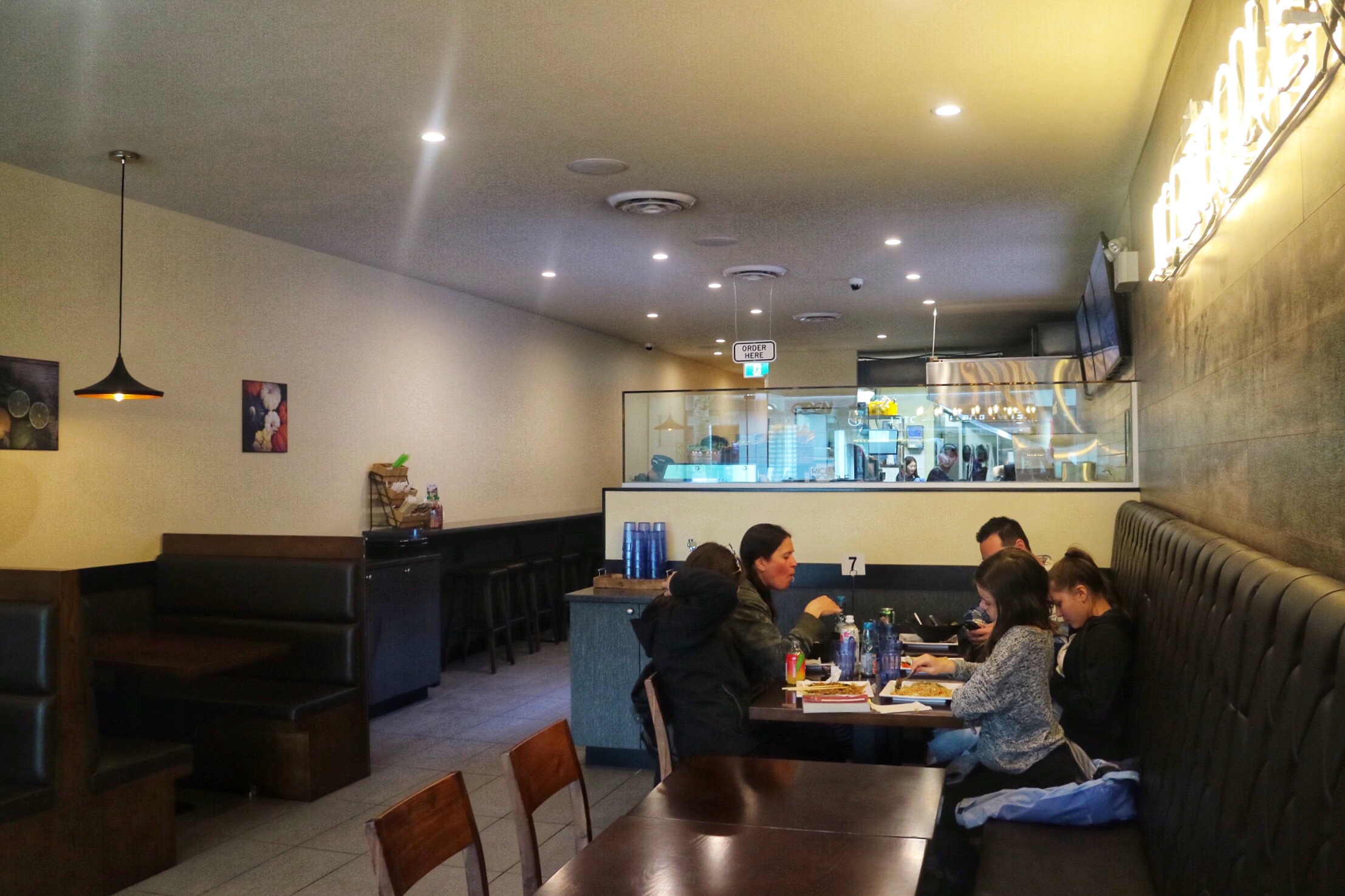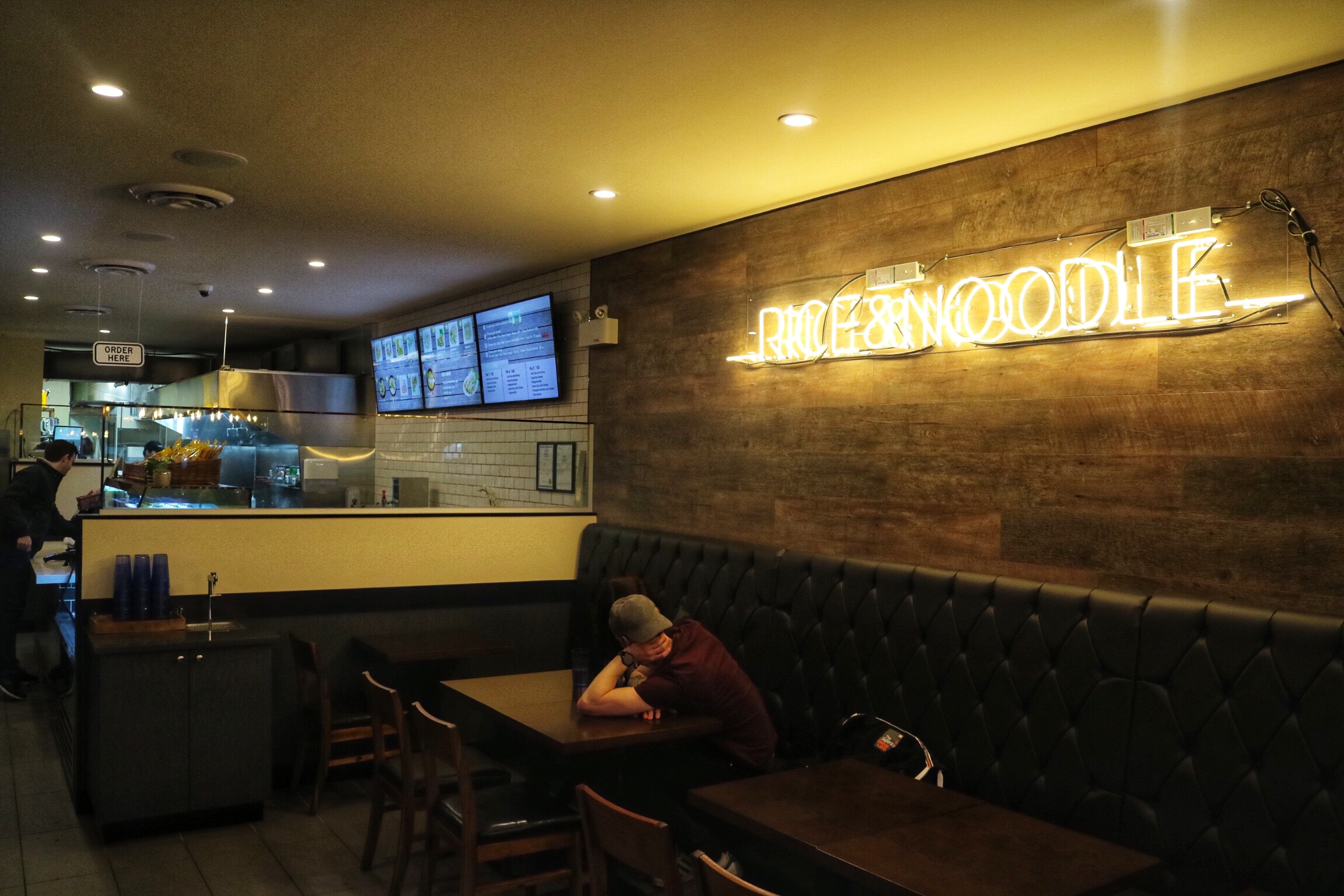 Comparing to them to the popular chain Thai Express, who also serve freshly wok-fried dishes,  here they use less oil, which seems healthier and much closer to home cooking.  The pricing is also an attractive point. All the dishes are around $10 – $11 and give a pretty good value, which would benefit the folks in the West End and Coal Harbour who are too lazy to cook but crave for a home-cooked meal.
Rice & Noodle
1236 Robson St, Vancouver, BC V6E 1C1;
(604) 693-0055 or thericeandnoodle.com