The highly anticipated Food & Wine Festival in Whistle, Cornucopia 2019 presented by BlueShore Financial, returned this November 7 – 17, offering multiple exciting events to enthusiasts over the 11-day of festivities.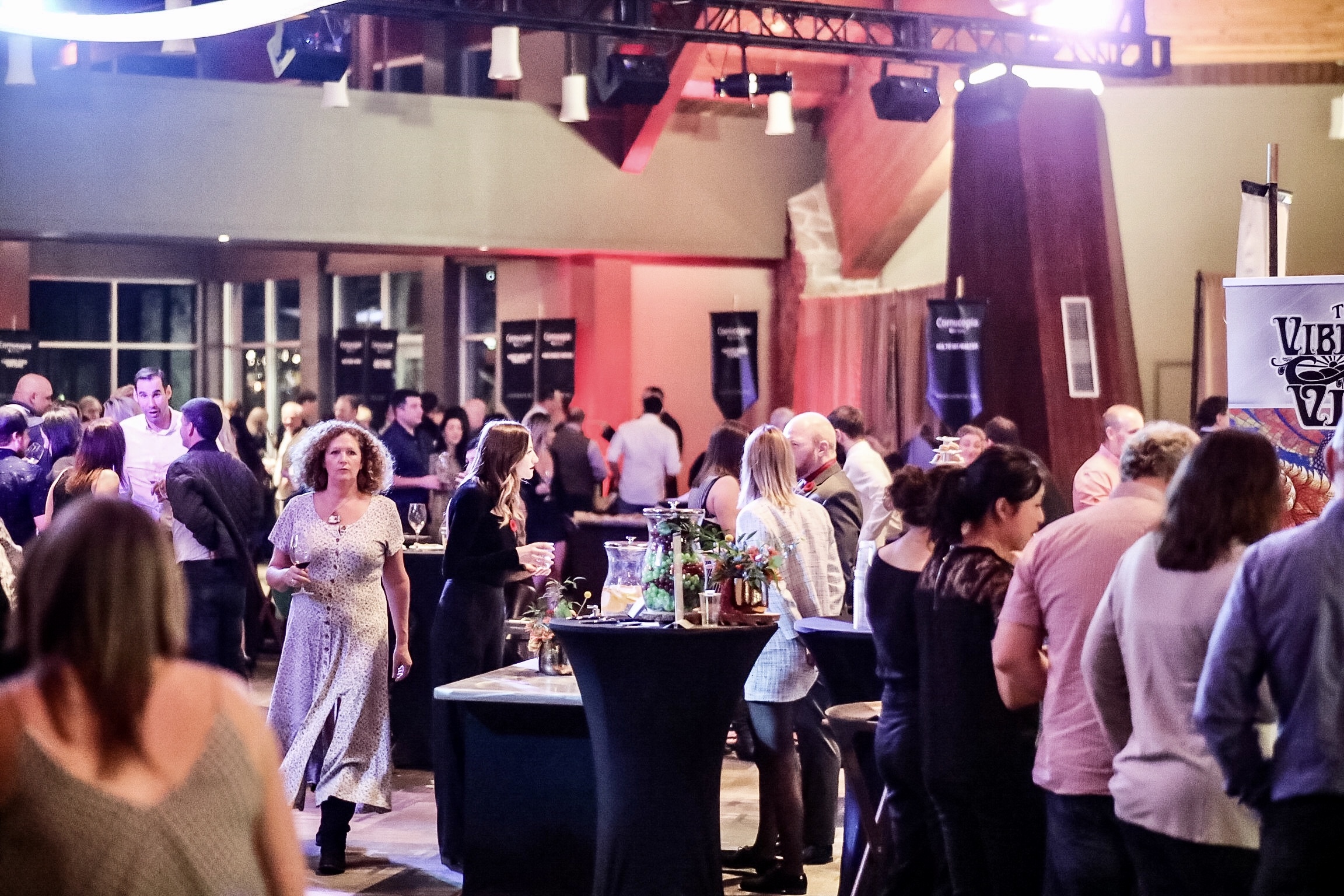 Cornucopia is run by Tourism Whistler and the local businesses,  and designed to showcase and support local restaurants and other businesses in the food and wine industry. Every year, the festival attracts industry professionals, judges and presenters headline each event, seminar, and tasting, offering the best possible opportunity to garner as much information and insight as possible. I was honoured to attend Cornucopia as a media and received 3 amazing assignments, including one Signature Wine Tasting, one Wine Seminar, and one Chef's Table event by one of the participating restauranteurs. The accommodation was also provided by the organizer and it completed my incredible, 3 days & 2 nights culinary adventure up in Whistler.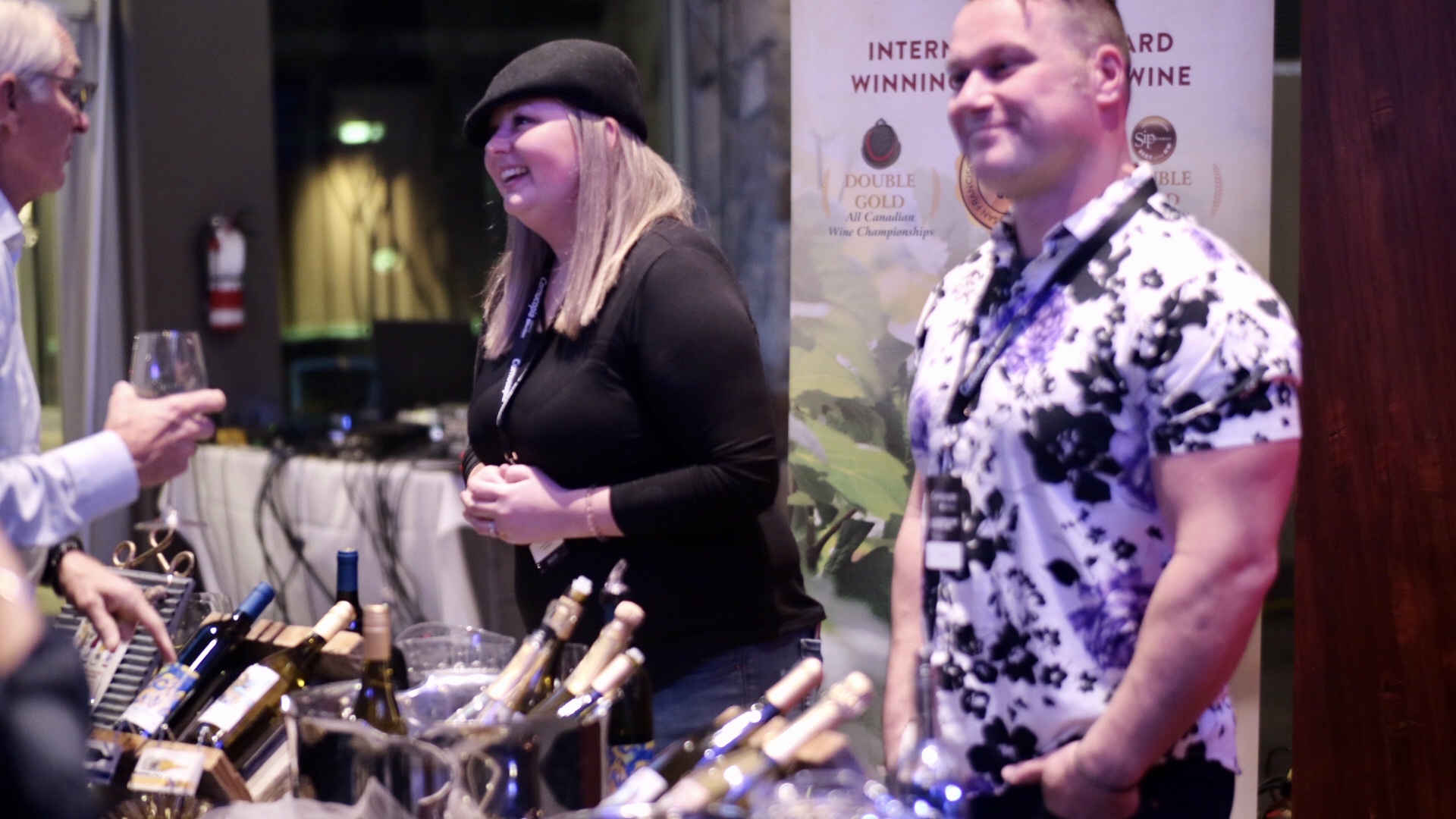 The first event I hit was the Cornucopia 2019 Signature Tasting: Cellar Door Grand Tasting, a fine event filled with an unlimited tasting of top-shelf wine bottles ($25 and up) and appetizers.  This was an opportunity to taste and discover superb wines while meeting the producers and winemakers who create them.
Feeling extremely welcomed in the massive "cellar" room with more than 30 wineries, I set my goal to report to my audience with the best finds.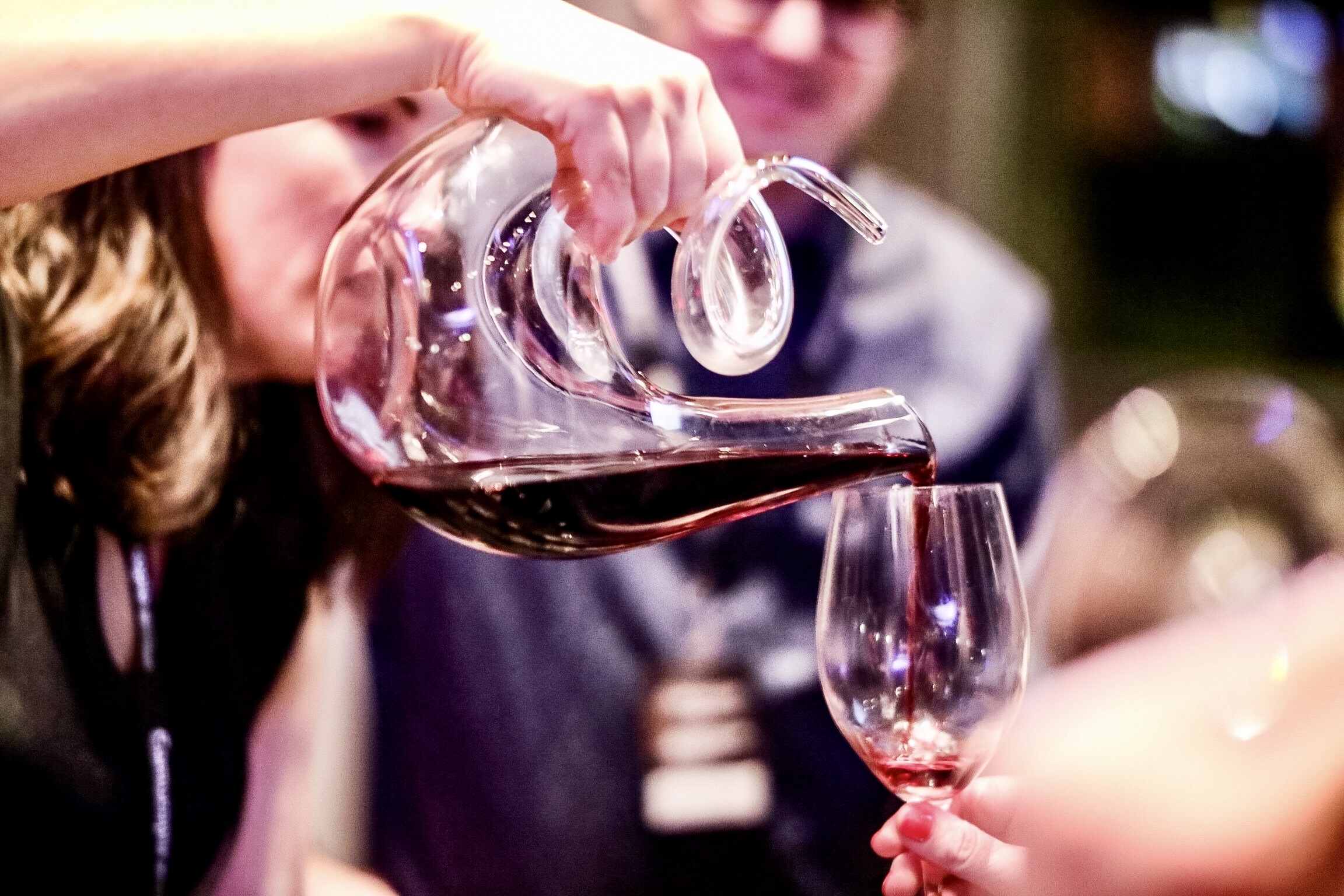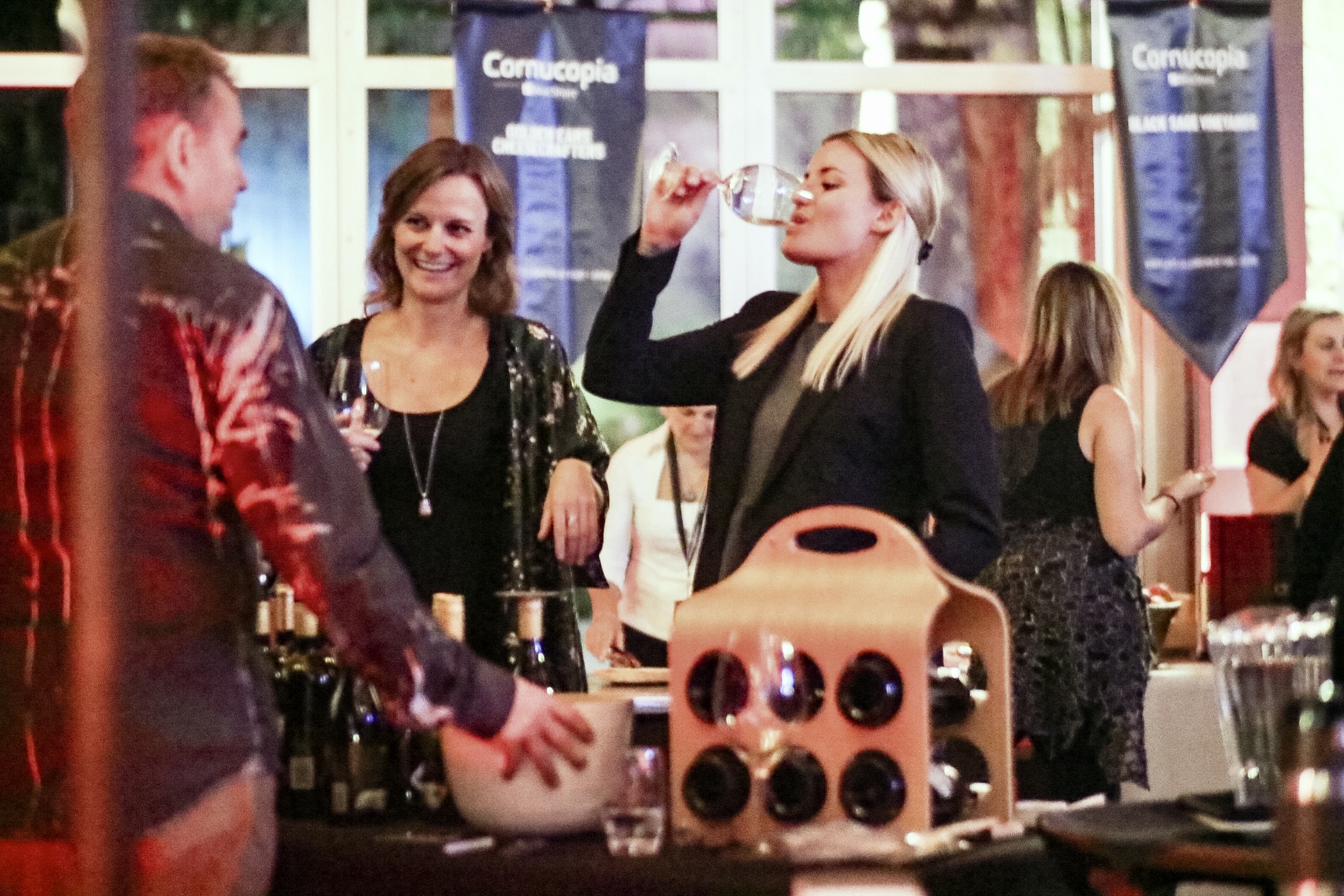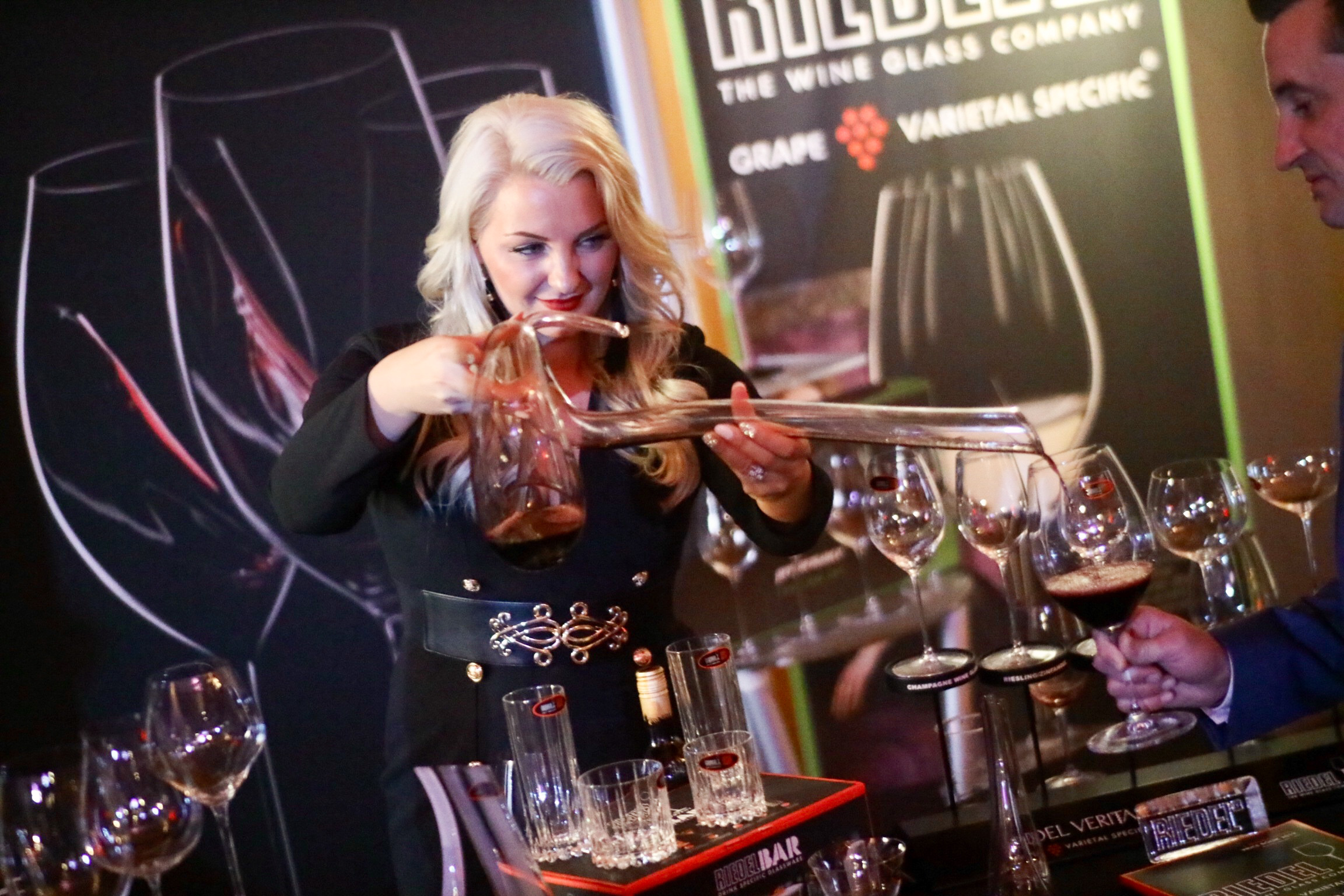 And mission accomplished! I selected the 5 best Bordeaux style red blend from British Columbia.
Rich, bold, but incredibly smooth, displaying spice, floral, and dark fruit aromas, enveloping the palate with its dense structure, toasted oak, fine tannins, cassis flavours, and a long, persistent finish. It was incredibly elegant and it has been my favourite since I discovered it at Science of Wine.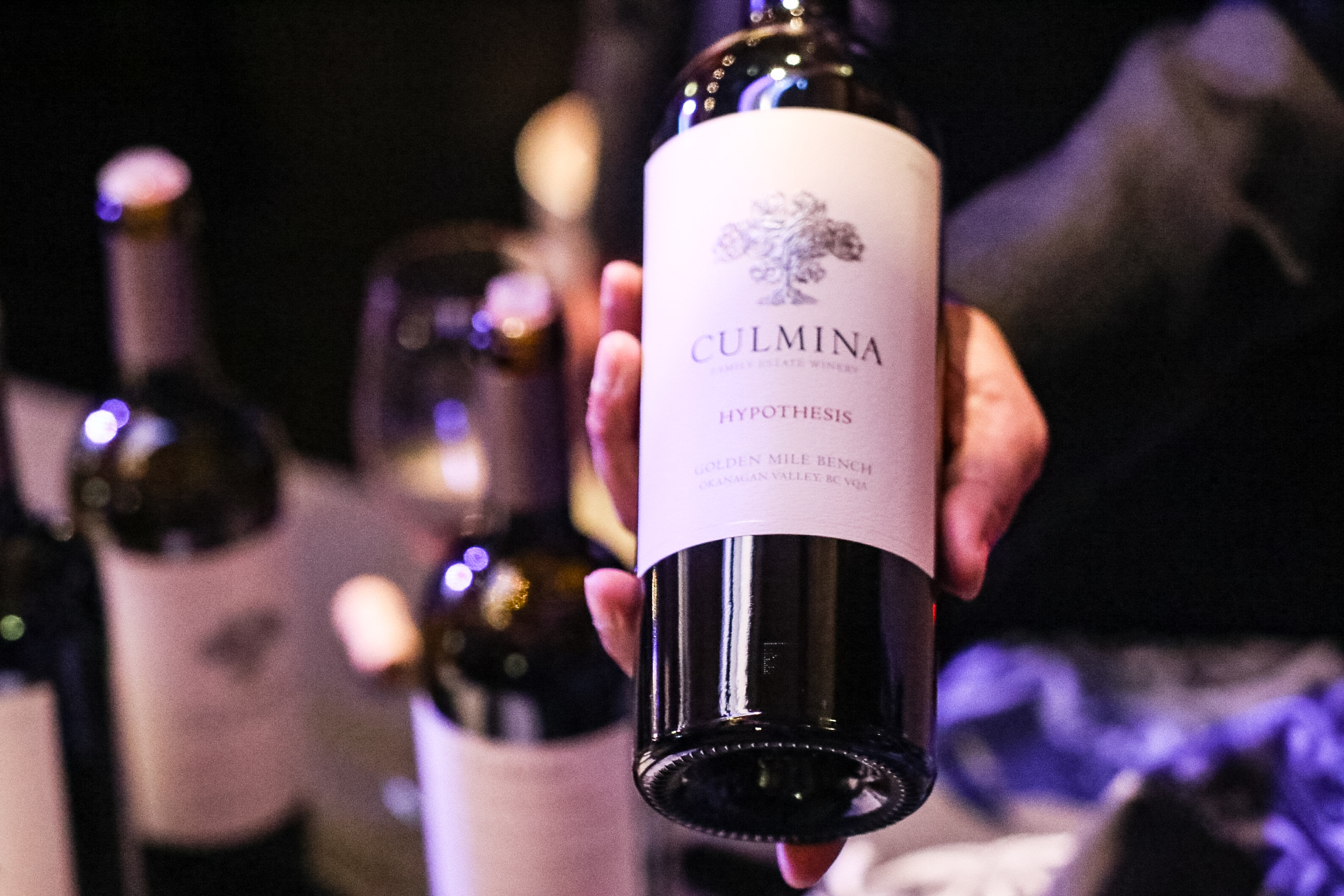 Like a finely balanced stock portfolio, this award-winning red blend has routinely won top accolades from wine competitions and wine critics alike, a true chart-stopper.  Aromas of baked plum, red fruits, and baking spice are truly impressive. On the palate, buttery vanilla brioche, and cherry on the finish. Round tannins and a long finish. A great wine for collecting.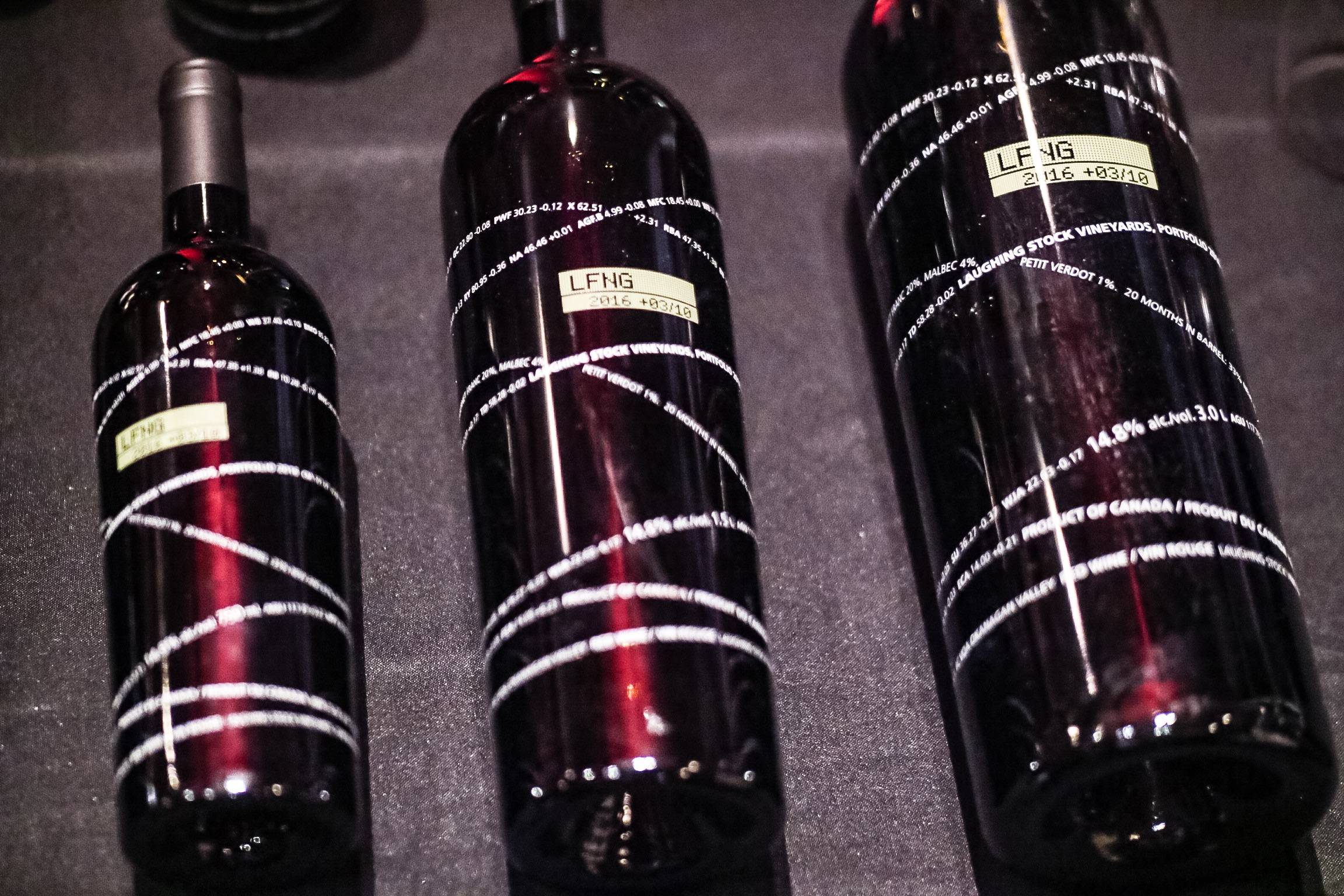 Full-bodied with smooth tannins & a rich mouthfeel, presenting flavors of dark fruit, sage & tobacco. This incredibly rich but balanced red blend is great for pairing premium red meat dishes such as marbled rib-eye steak or bison tenderloin.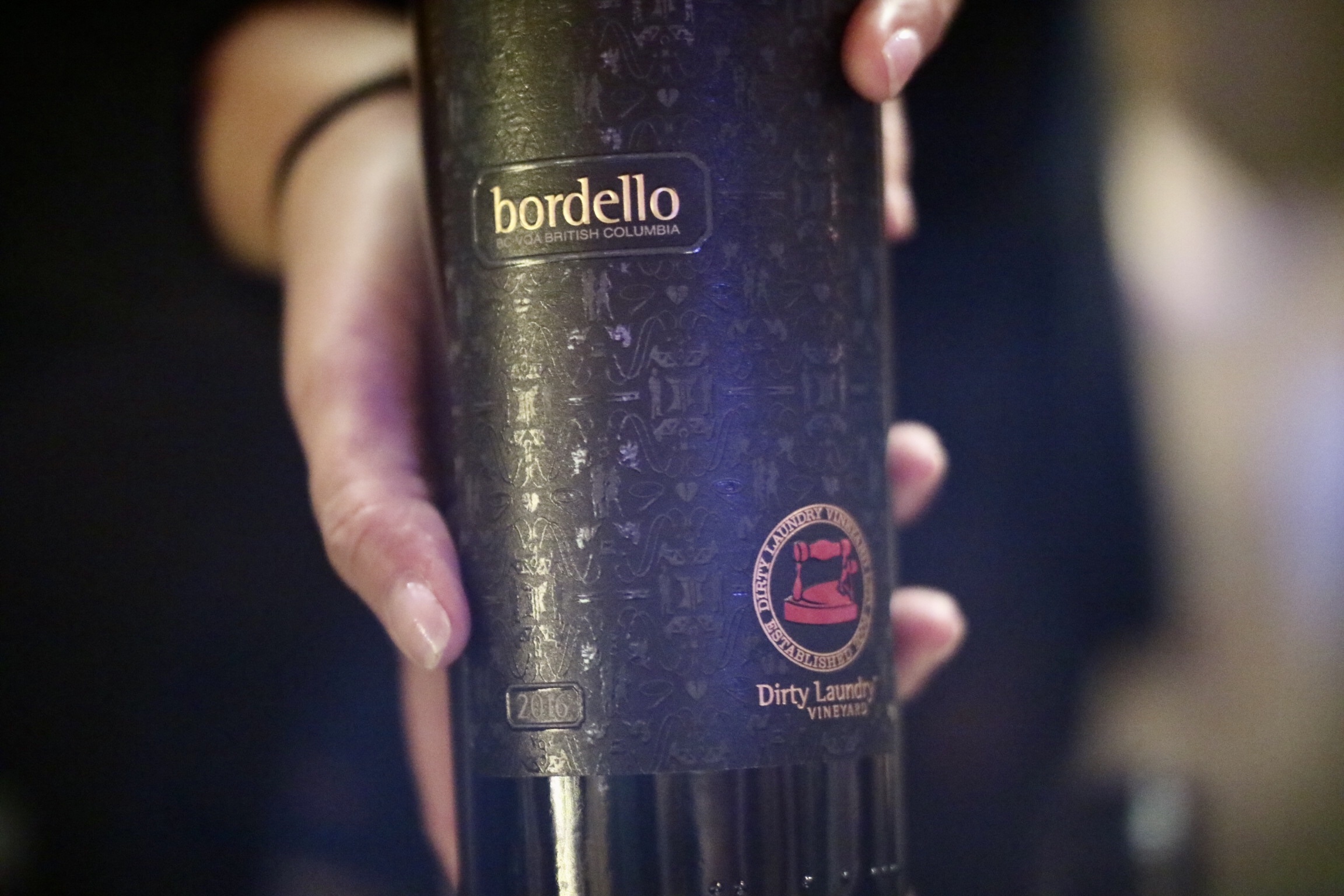 Among the most expensive in the category, this is a very bold and powerful, Cabernet Sauvignon-dominant red blend.  Aromas of black cherries and oak.  It tastes dry, fruity, bold body, med+ acid and alcohol that is warmly integrated. Long finish of tar and pepper.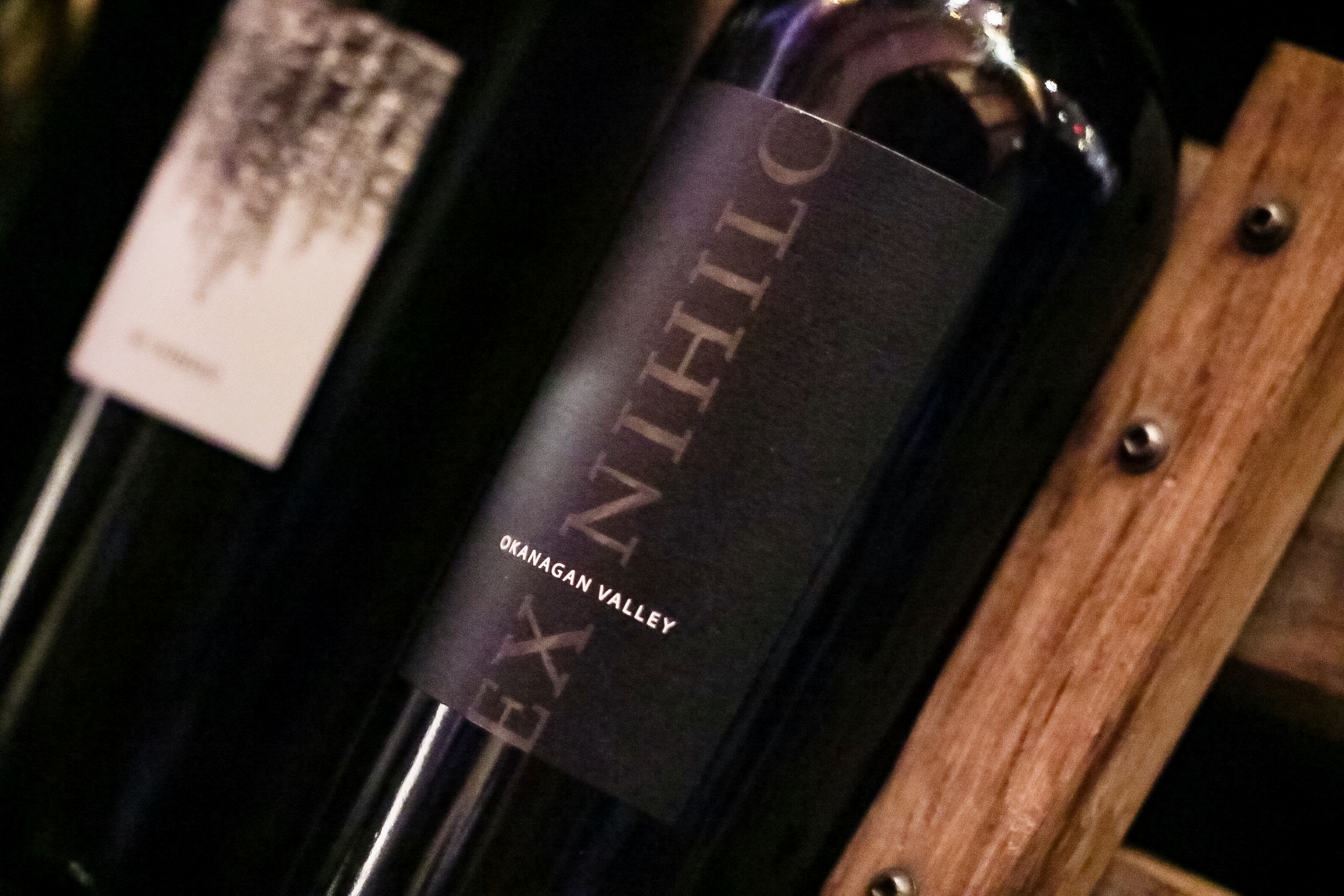 On the nose – blackberries, dark cherries, vanilla mocha, baking spices, and dark fruit jam. On the palate – juicy dark fruits, a luscious note of spice and vanilla and some smooth smoky oak. The tannins and acid are soft and the finish is long and pleasant.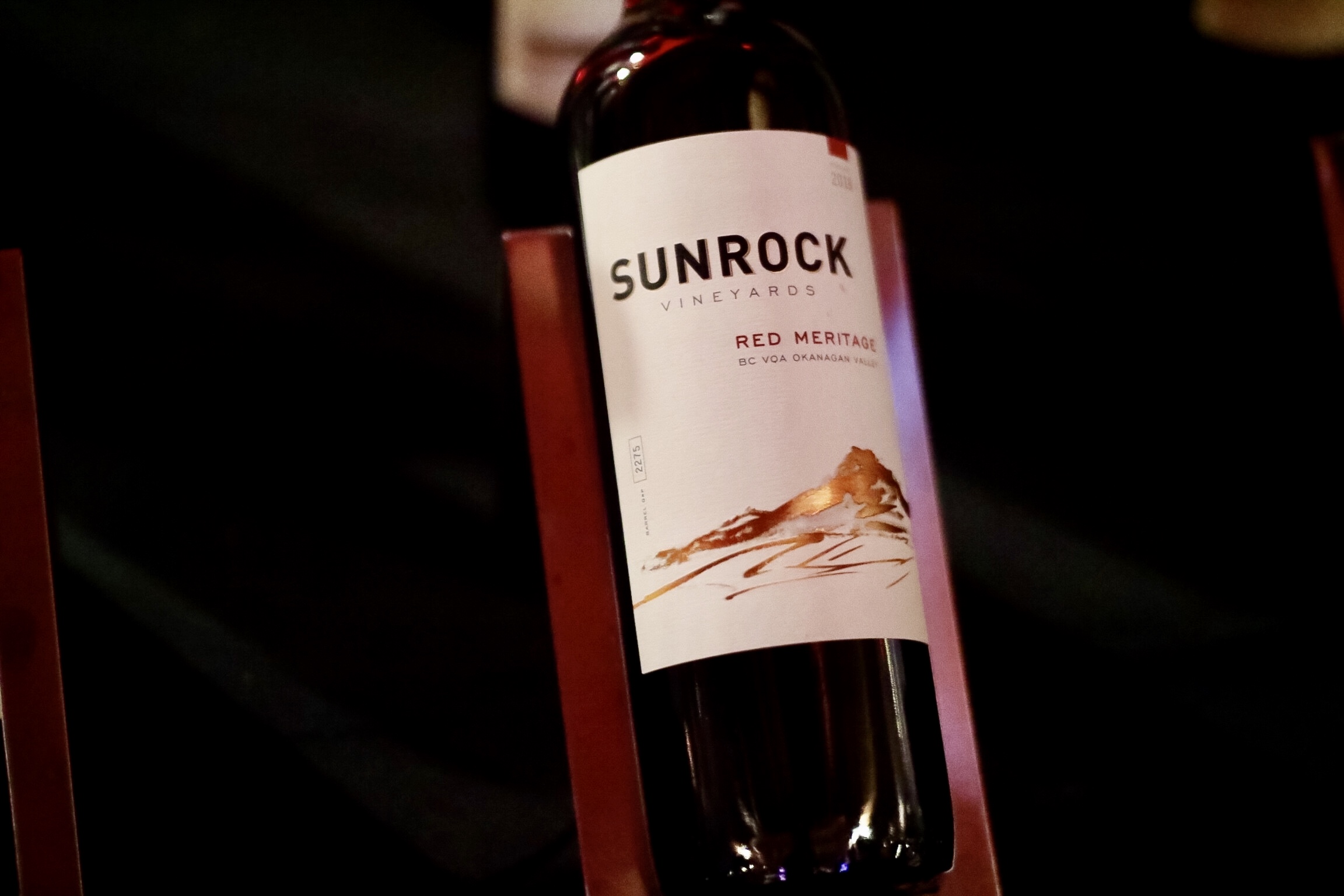 There are also many food stands presented by local restaurants and chefs. And here are a few that I greatly enjoyed.
The best appetizer style bites were provided by Harajuku Izakaya. Both the Inari sushi and tuna tataki were delightful bites with fine-tuned flavours. The restaurant is located right outside of Whistler Conference Centre, and also linked to Ohyama Ramen and Fuji Market, which are also in the same complex.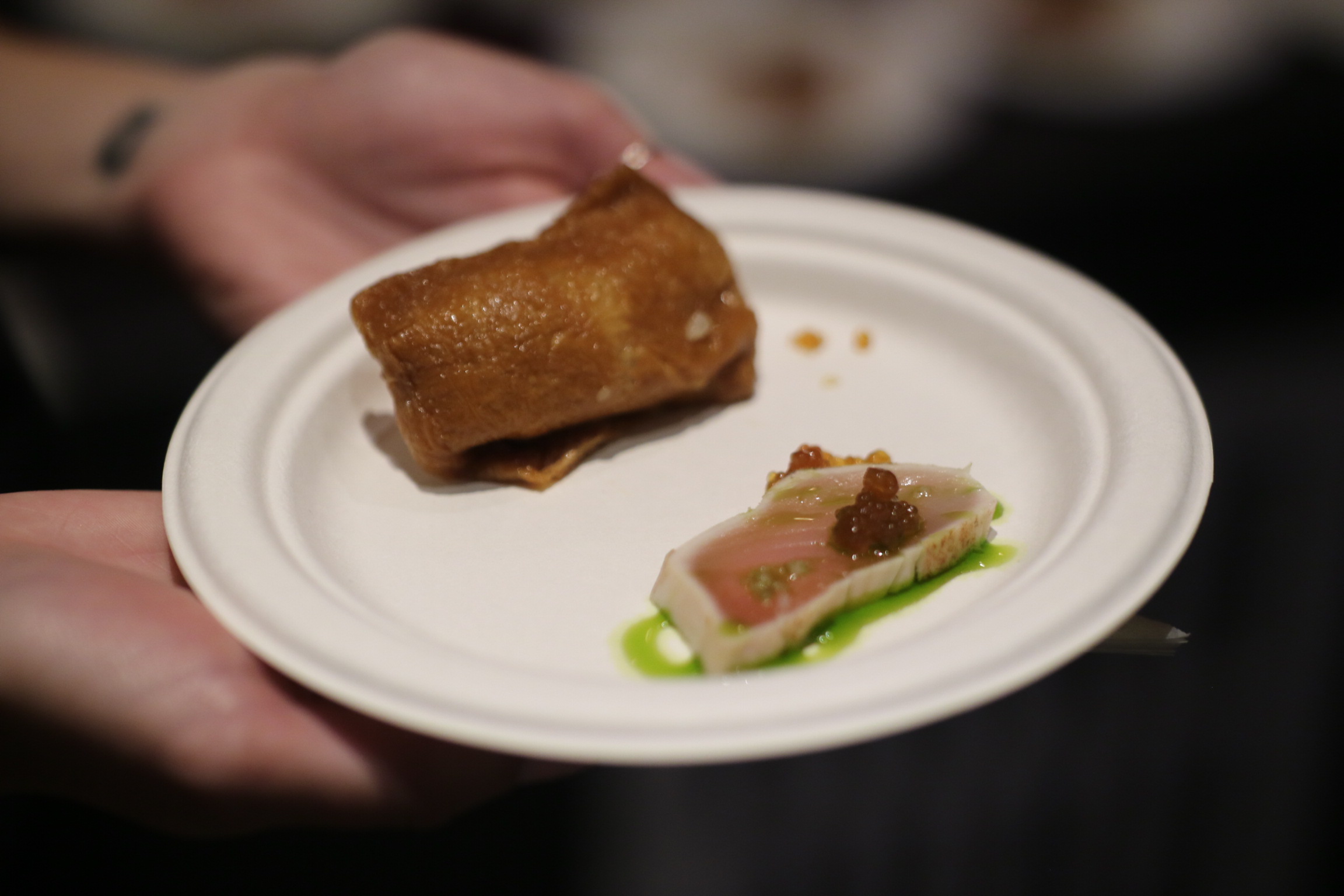 Next to mention is the amazing dumplings by Bob Like Thai Food, The glassy rice noodle wrap is smooth and luscious, and so was the meat filling inside.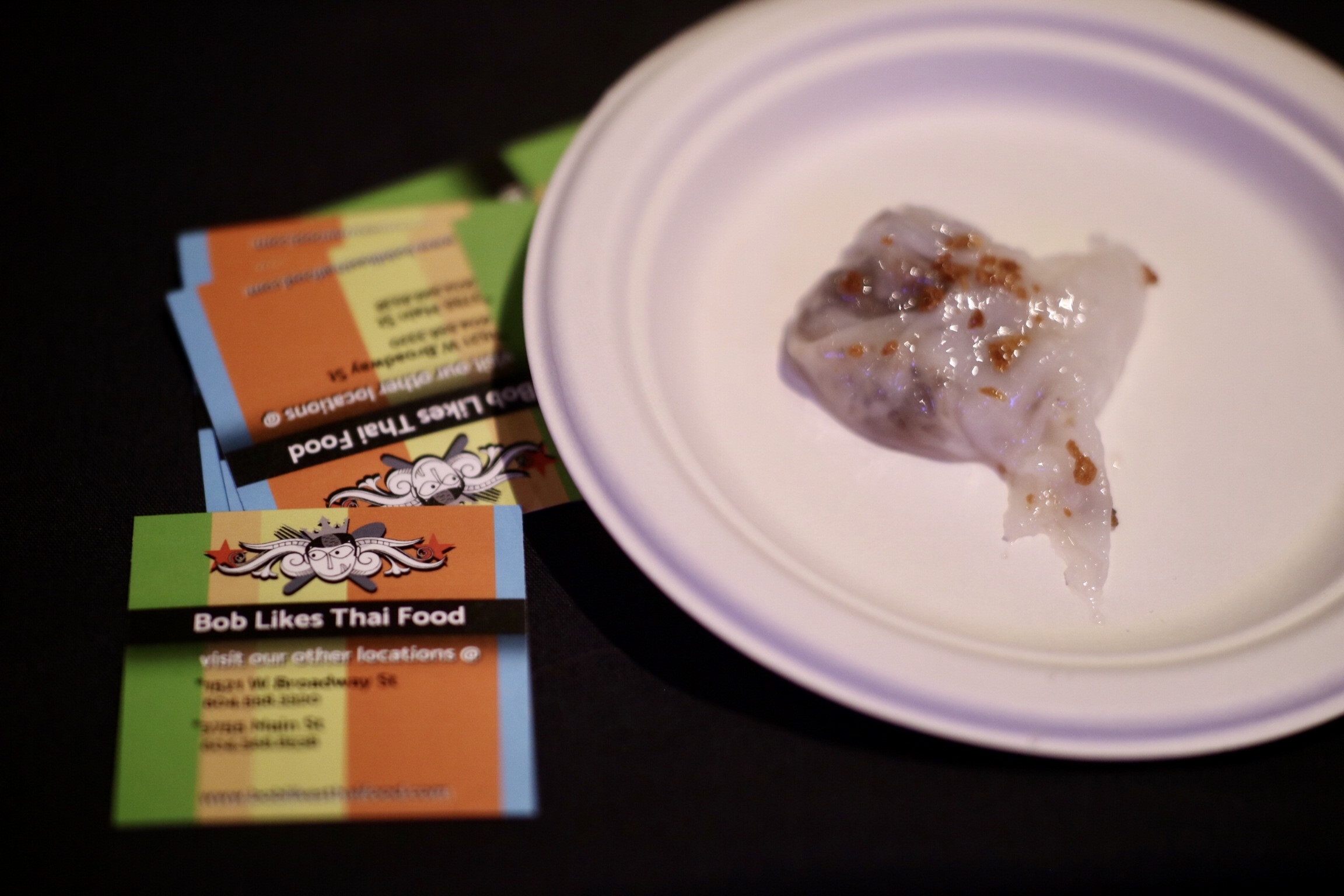 Rounding up the interesting bites, here is the decadent mini cake from  Whistler's very own Sugar Mama Pastries.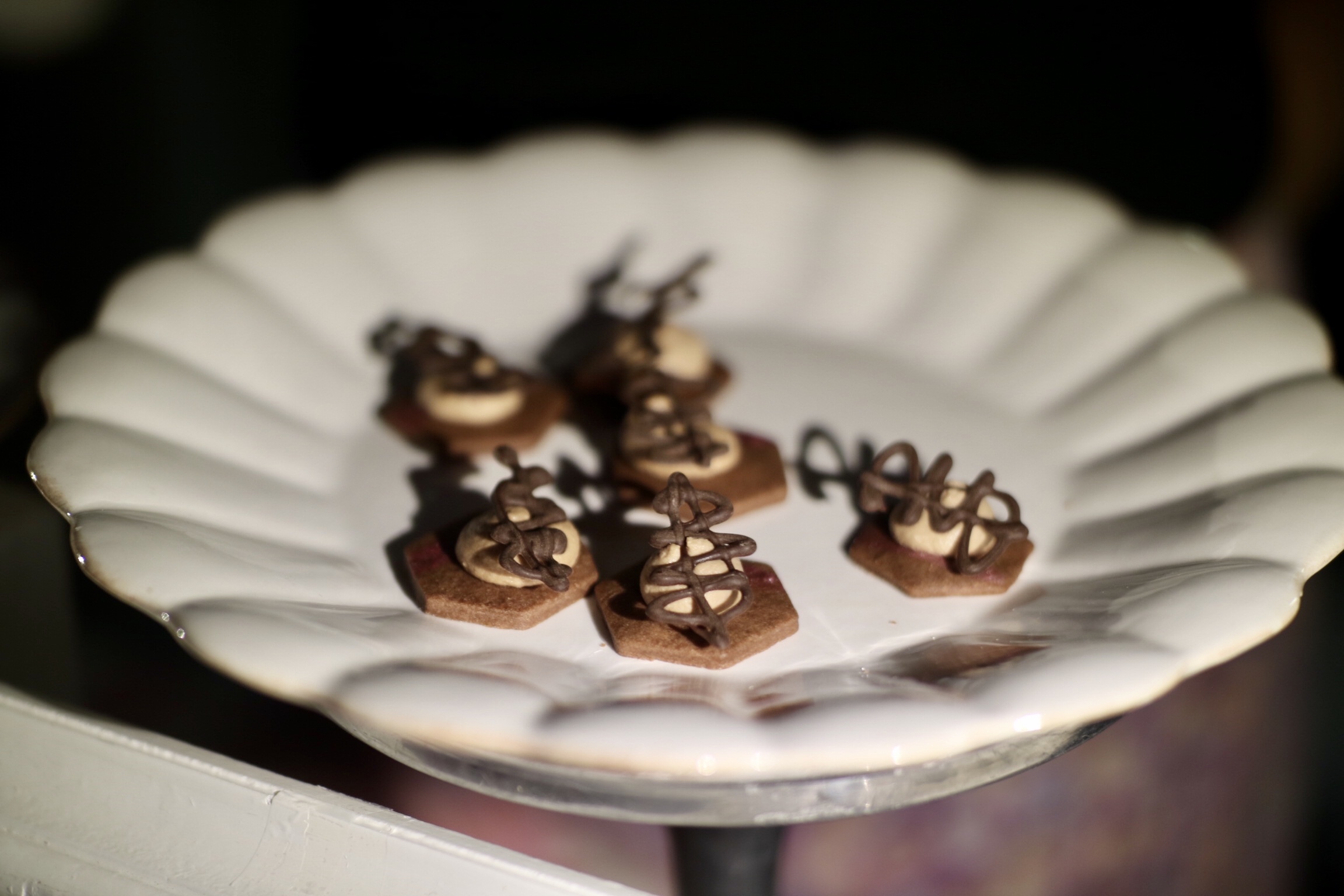 Stay tuned for more recaps of Cornucopia!
The dates of Cornucopia 2020 have been set to November 5 – 15. For more info, please visit: https://whistlercornucopia.com/,