Walking into Alta Bistro, I was excited. The restaurant,  named best of Whistler by 2019 Vancouver Magazine Restaurant Awards, offers a modern and upscale French cuisine menu in the heart of Whistler Village. However, it was under the radar for years and was unheard of by many Vancouverites including myself, until they won the gold.  I was going to check it out during my last trip to the Cornucopia Festival, but couldn't find the time.  And now I have a chance to try this place when I decided to make a trip to Whistler with a media vehicle from Honda Canada.
Staying for one night, so I decided to jam pack my evening with 2 dinners and a cocktail date. My first dinner was at Red Door Bistro, also relatively unknown spot but recommended by many industry folks – chefs, bartenders, and hotel. I went to Red Door alone, coming out of the place satisfied. Red Door only received an honourable mention at the Restaurant Awards, and the dinner must be so much better at Alta Bistro, the gold medal winner?
Having met up with my friend J who works in Whistler, and he was pretty hungry. Inside the restaurant, pretty much as what others had described, the vibe was pretty casual compared to all the fine dining spots in the village. However, the wood bar bar looked pretty impressive. Too bad my friend wanted to sit a table or I would totally have gone for the bar seats.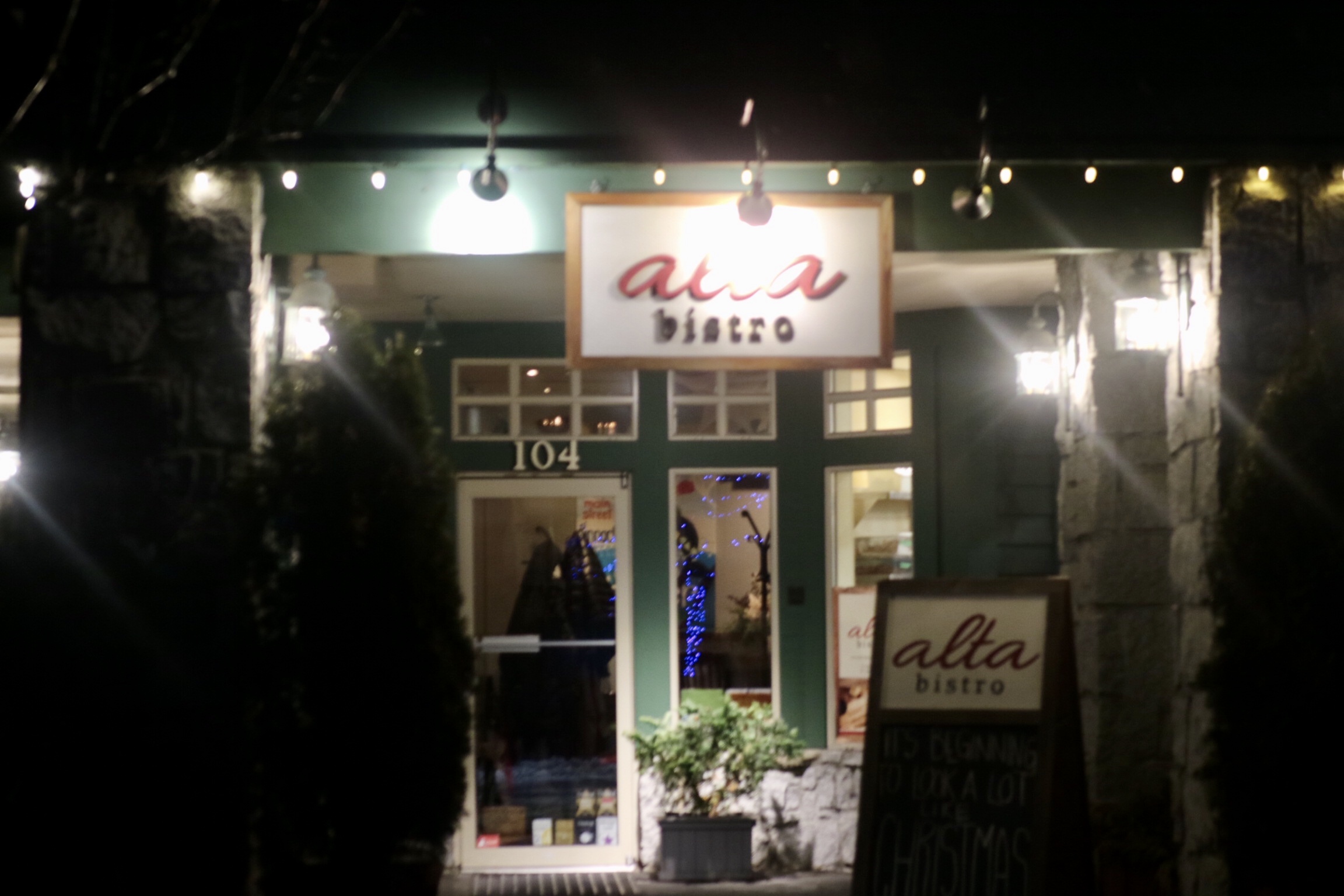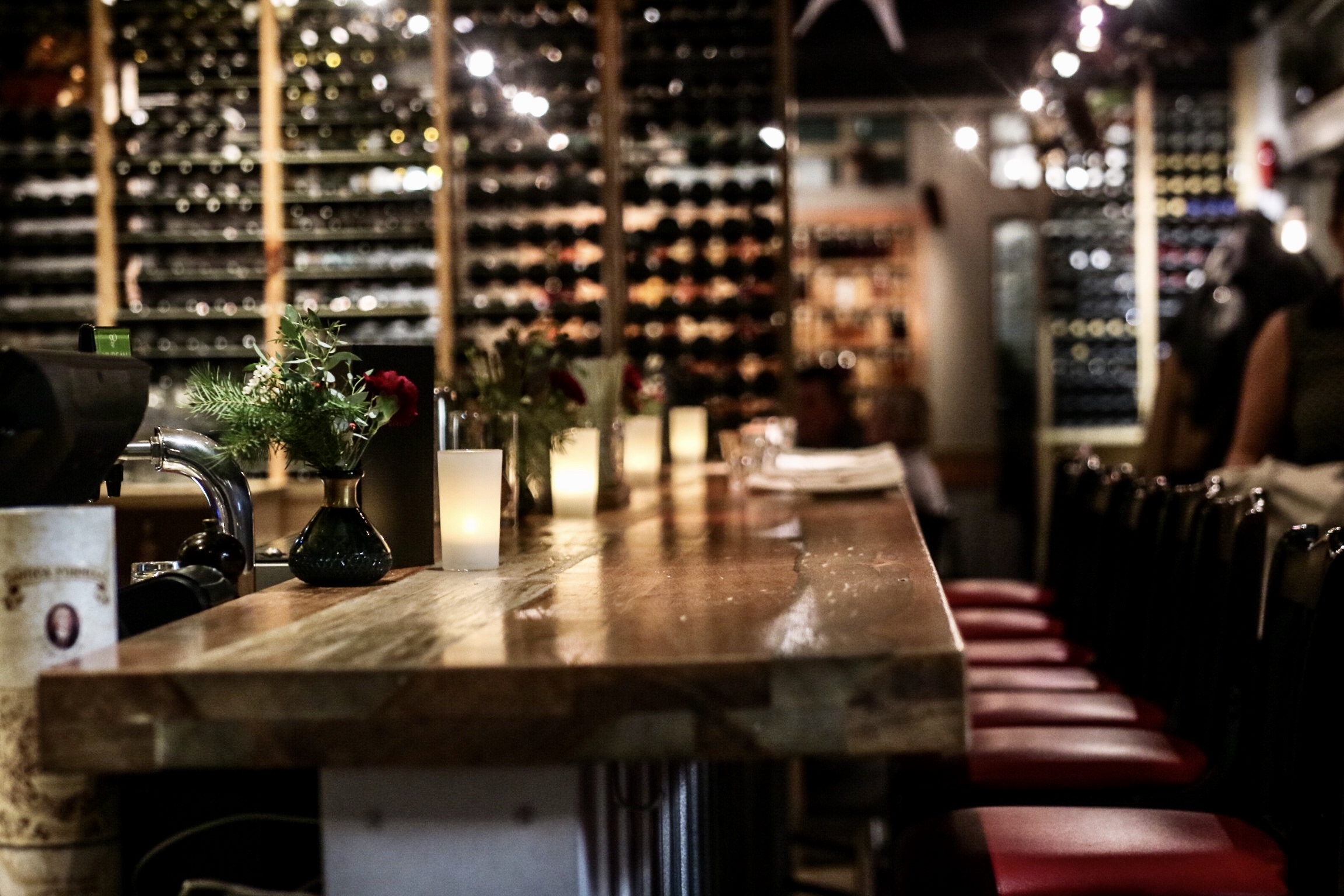 We did not order a lot, and just order one dish from each of the "Start", "Appetizer", and "Main" categories. All dishes were recommended by the friendly server lady from Quebec. We started with Rabbit & Pork Rillette ($19), served with house-made mustard, pickles, fresh baguette, and crackers. Rillette is made with shredded meats and some fat content, and eaten like a spread. It was rich and flavourful, but could be a bit warmer and easier to be put on bread. But overall it was rather tasty. So far so good! The Humboldt Squid ($20) came like a bowl of pastabbut on a bed of pinkish sauce which was, according to the menu, , mussell escabche – a Mediterranean sweet & sour sauce. The sauce was hardly memorable because I was so fixated on the texture of the fried squid. It was hard and chewy. And the sweet fresh seafood flavour that I was expecting from squid was also missing. I was getting a doubtful look from my buddy – he didn't like this dish either.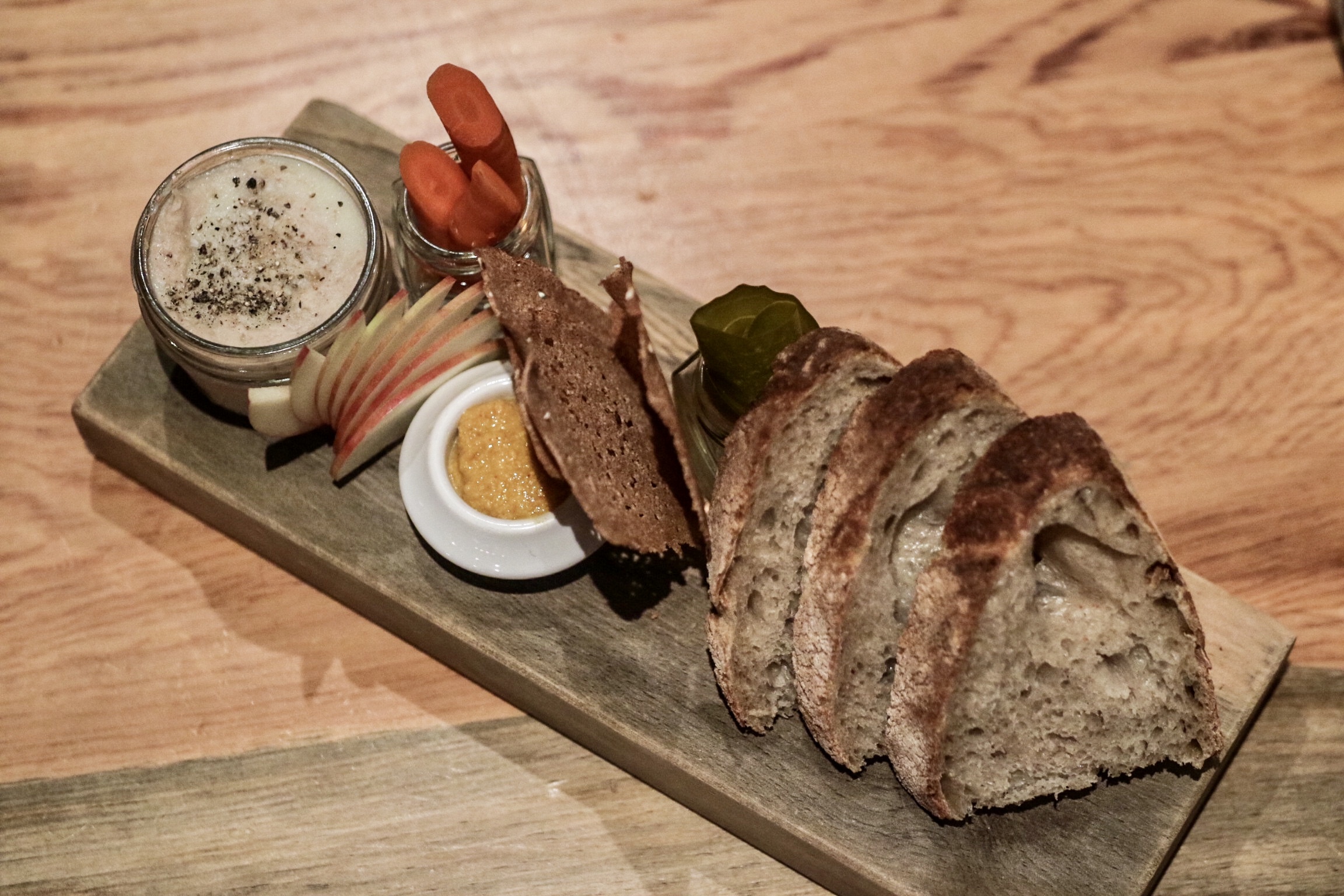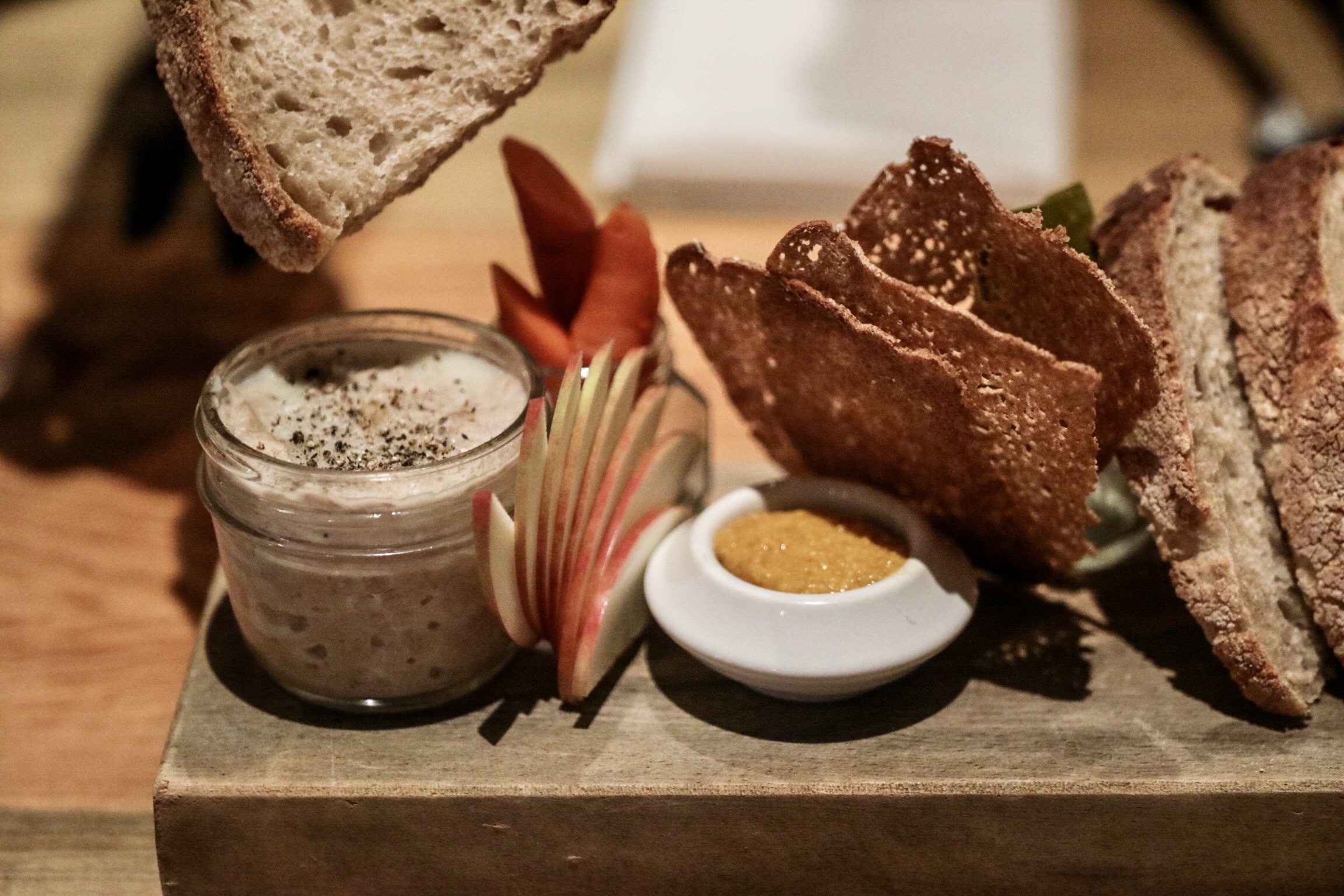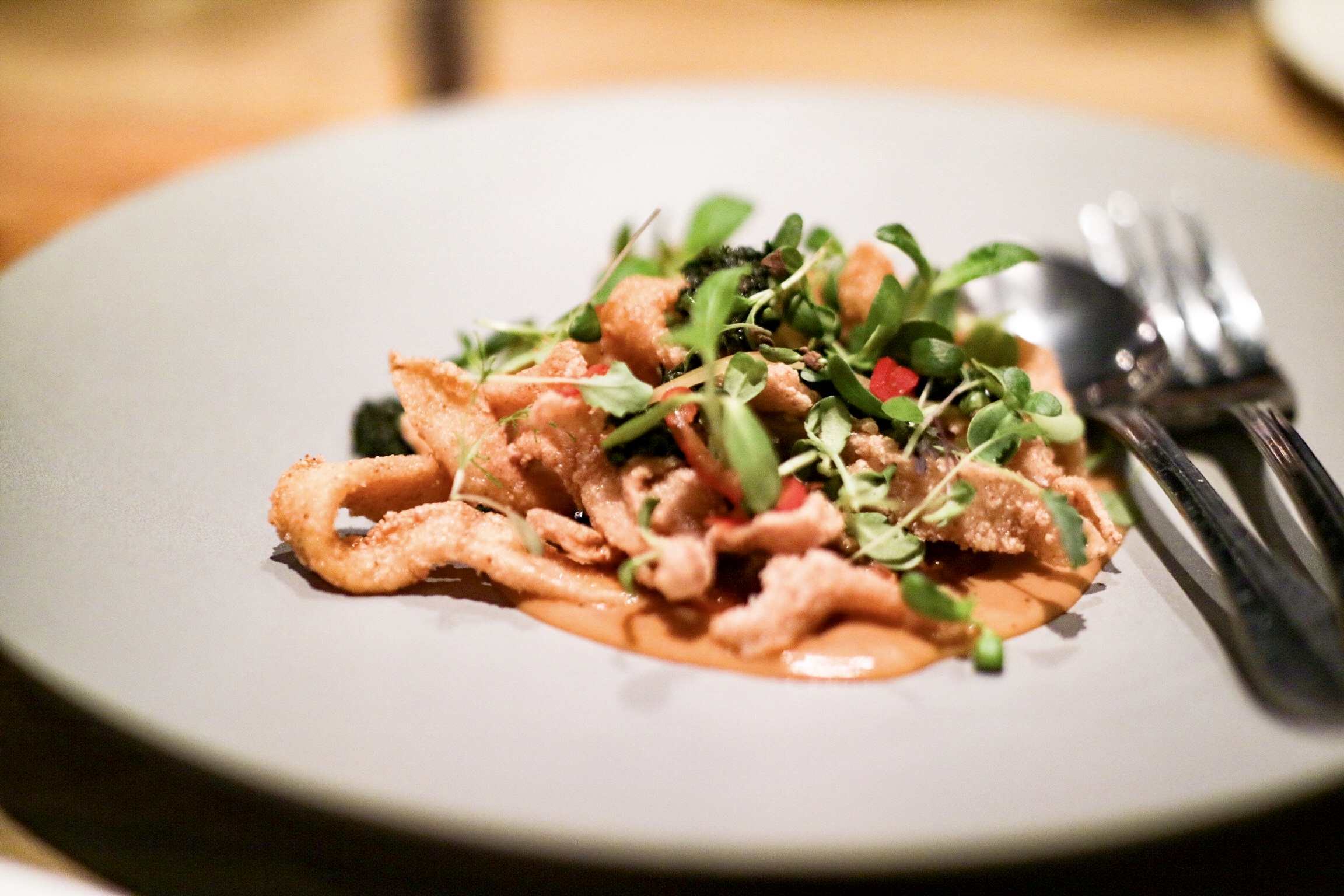 The last dish was one of their signature mains, the Harpur Farms Venison & Braised Bison ($48), which consisted of venison loin & sausage, slow cooked bison, cassis jus, espresso pumpkin bread pudding, watercress, and elderberry.  It came to the table on 2 plates as the server was being thoughtful of us sharing.  My heart sank a little. It is not just I wanted to take a picture of the whole dish. I also want to see how the whole dish was properly constructed and sauced. The meat pieces were seasoned and cooked nicely, but each portion was presented without a lot of sauce. For a French main, I am always looking forward to a thick, buttery sauce, something St Lawrence in Vancouver that never disappointed.  In other words, I really would prefer server to ask first before splitting a main dish into halves.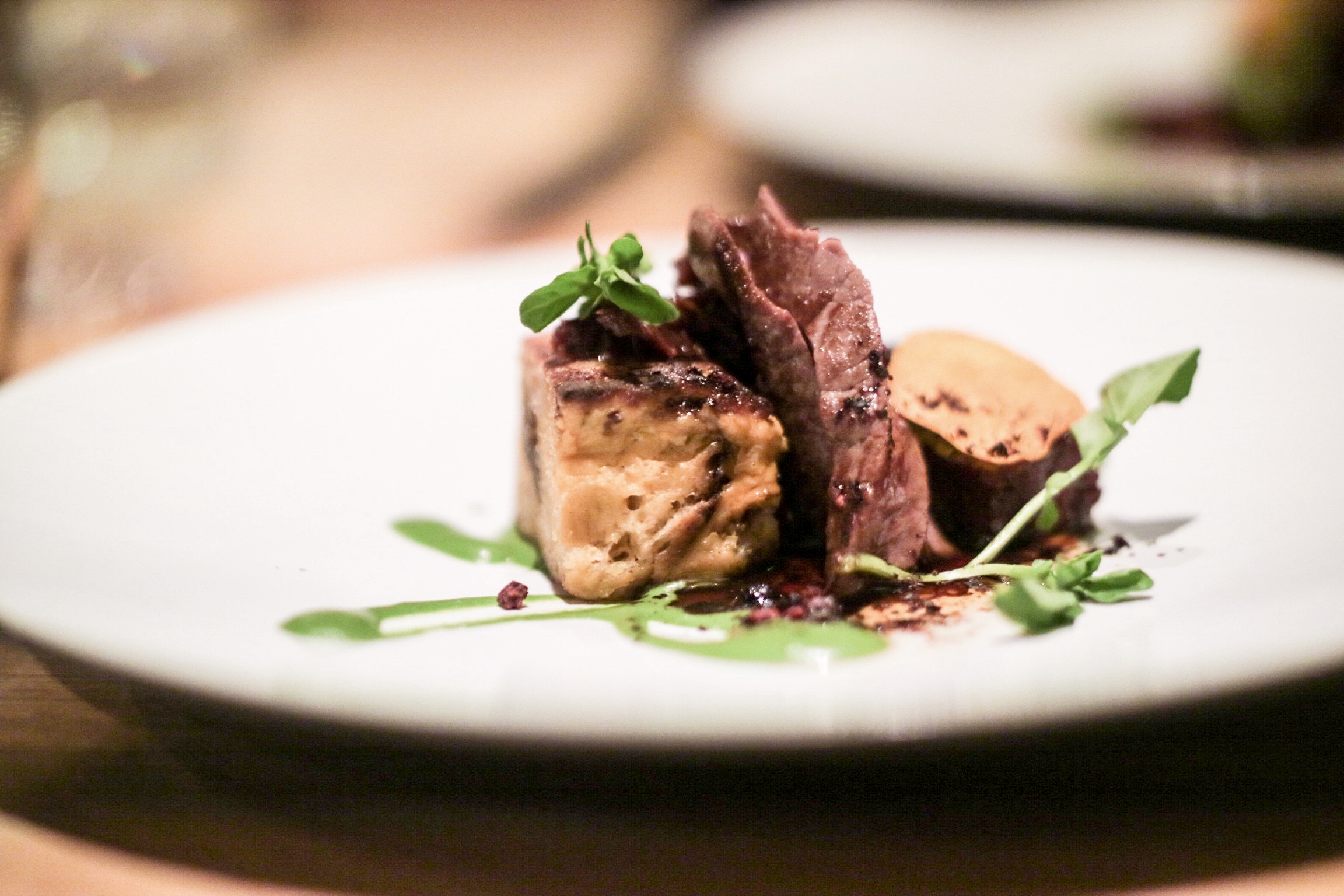 Final thought
The food here is okay and the service is attentive. But the whole experience was not as exciting as I expected. Maybe the expectation was a little high with them scoring the "Best Whistler" at Vancouver Restaurant Awards. The Fried Humboldt Squid might have been overcooked and was chewy, slightly disappointing. Also, we appreciated that the server taking liberty splitting a main dish for us to share, but it would have been nice for her to ask first.  The tasting experience on a complete dish could be better – not only we want to feast with eyes first, but also we need to see how the dish was constructed and properly sauced. However, I'm willing to come back here to give them another try when I'm in Whistler Village next time.
$$ – $$$
rating: 3/5
Alta Bistro
104-4319 Main St, Whistler, BC V8E 1B1
(604) 932-2582 or altabistro.com