If you are a Vancouver local who enjoys going to big tasting events at massive venues such as EAT! VANCOUVER or Science of Cocktails, have you thought of traveling to the nearby metropolitan areas or resorts for a foodie adventure?   Whistler's Cornucopia is a fun one that I recently attended up north.  But to travel down south, there is the Seattle Wine and Food Experience (SWFE) by Seattle Magazine in February.  If you are a fan of seafood and sparkling wine, the Pop! at SWFE will be a perfect event for you.
Prosecco and oyster are always a winner combination for me, and I can just sit there enjoying these 2 fine things for hours with some friends. This is will be the main feature at the SWFE,  specifically the Pop! Bubbles & Seafood night on Friday, February 21.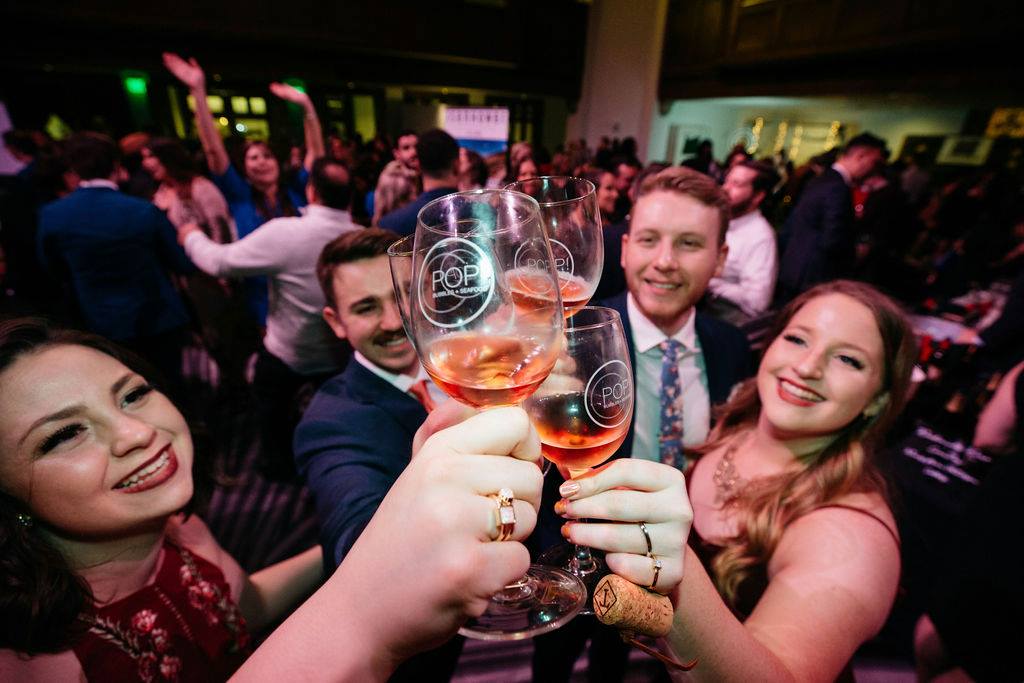 The event will be at the gorgeous new downtown venue, The Sanctuary. Guests will be able to enjoy a great selection of 30+ sparkling wines from all over the Pacific Northwest and other regions.  The tasting of seafood menu will be curated with Seattle's most elite seafood restaurants and 20 of Seattle's best chefs, from fresh oysters to savory octopus to tender ahi tuna and everything in between.
Here are some of the highlights of offerings: mini ahi tuna burgers from Presenting Sponsor Tulalip Resort Casino; a bubbles & oyster pairing bar by Ruffino and Taylor Shellfish Farms; a cozy winter lounge from Visit Central Oregon; classic cocktails from Ketel One, Tanqueray Gin, and Johnnie Walker Black; and a Guinness and seafood tasting bar. Guests were able to donate to event beneficiary Northwest Harvest for their chance to win a remarkable food-lovers' prize package. DJ Dubreezy Tunes will be in charge of the live music.
Here is more info about Pop! at SWFE.
The 3-day wine and food festival in Seattle also include Comfort (Thursday, Feb 20) and The Grand Tasting (Saturday, Feb 22)
And thanks to SWFE, the festival will offer DISCOUNT to all Pickydiners.com readers!
You can use the promo code to get 20% off for any event ticket:
promo code: Pickydiners20
You can get your tickets here:
https://seattlewineandfoodexperience.com/tickets/