On February 7,  cocktail and food lovers in the city, including myself as a media guest, gathered at Telus Science World all in for a treat for creative cocktails and pairing gourmet bites. But more importantly,  we also learned about the chemistry, biology, and physics behind preparing these cocktails. Welcome to Science of Cocktails 2019!
Science World was turning into Vancouver's largest cocktail laboratory, set up by the city's most talented bartenders and renowned chefs from 35 bar stations and 14 food stations, showcasing special cocktail science activities, hands-on demos, and most importantly, creative and delicious cocktails and food bites.
This was a sold out event to 1500+ guests and raised $280, 000 for Science World's Class Field Bursary Program, which will help over 9000 kids from underserved schools to visit the iconic geodesic dome in 2019/2020 by covering their entry and school bus fee.   Completing its fourth year, Science of Cocktails has raised a total of $946,000, enabling more than 23,000 kids from underserved communities to visit Science World.  The tickets are for sale now for the 2020 program, and it is easily going to be another sold-out event.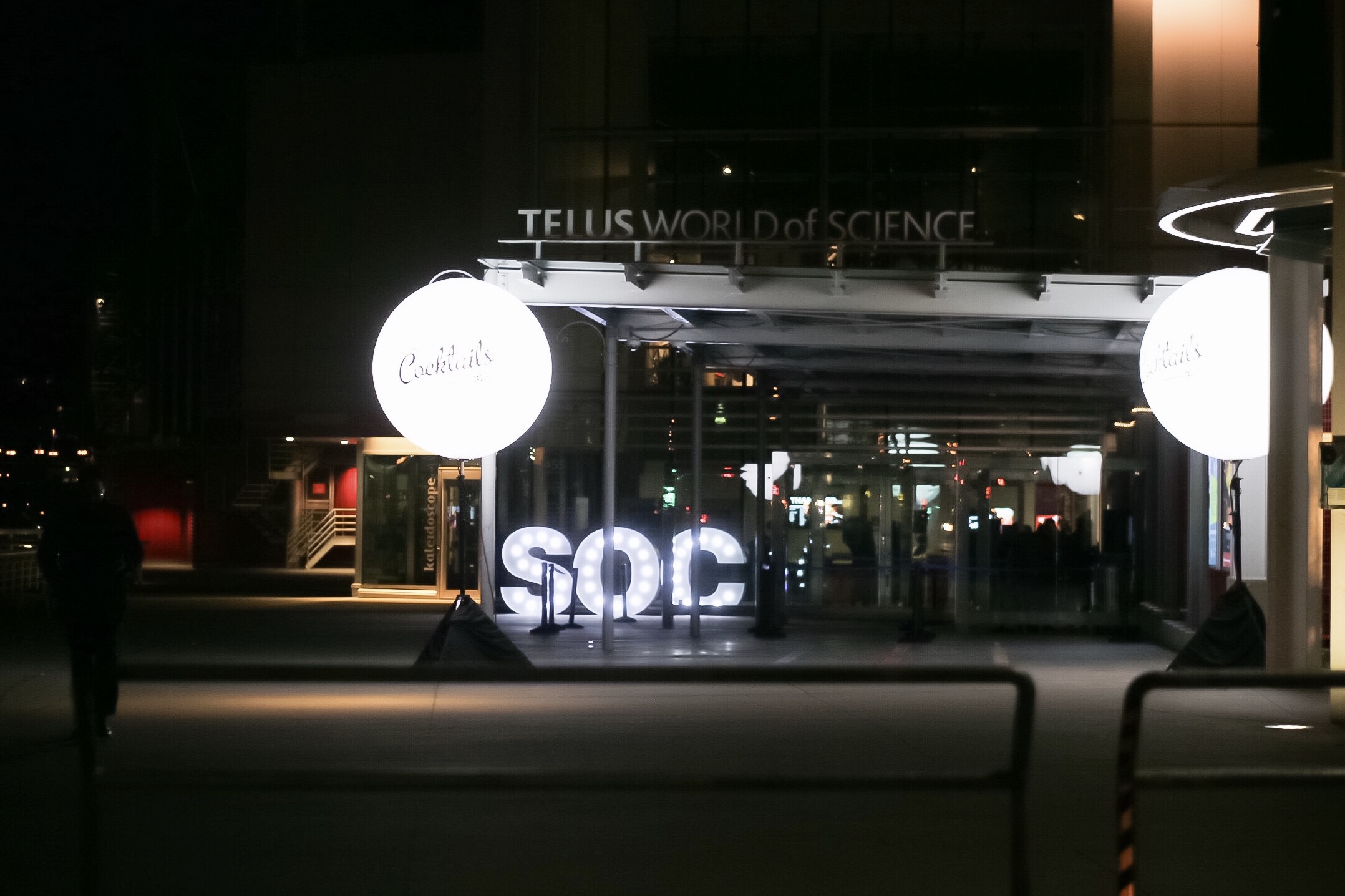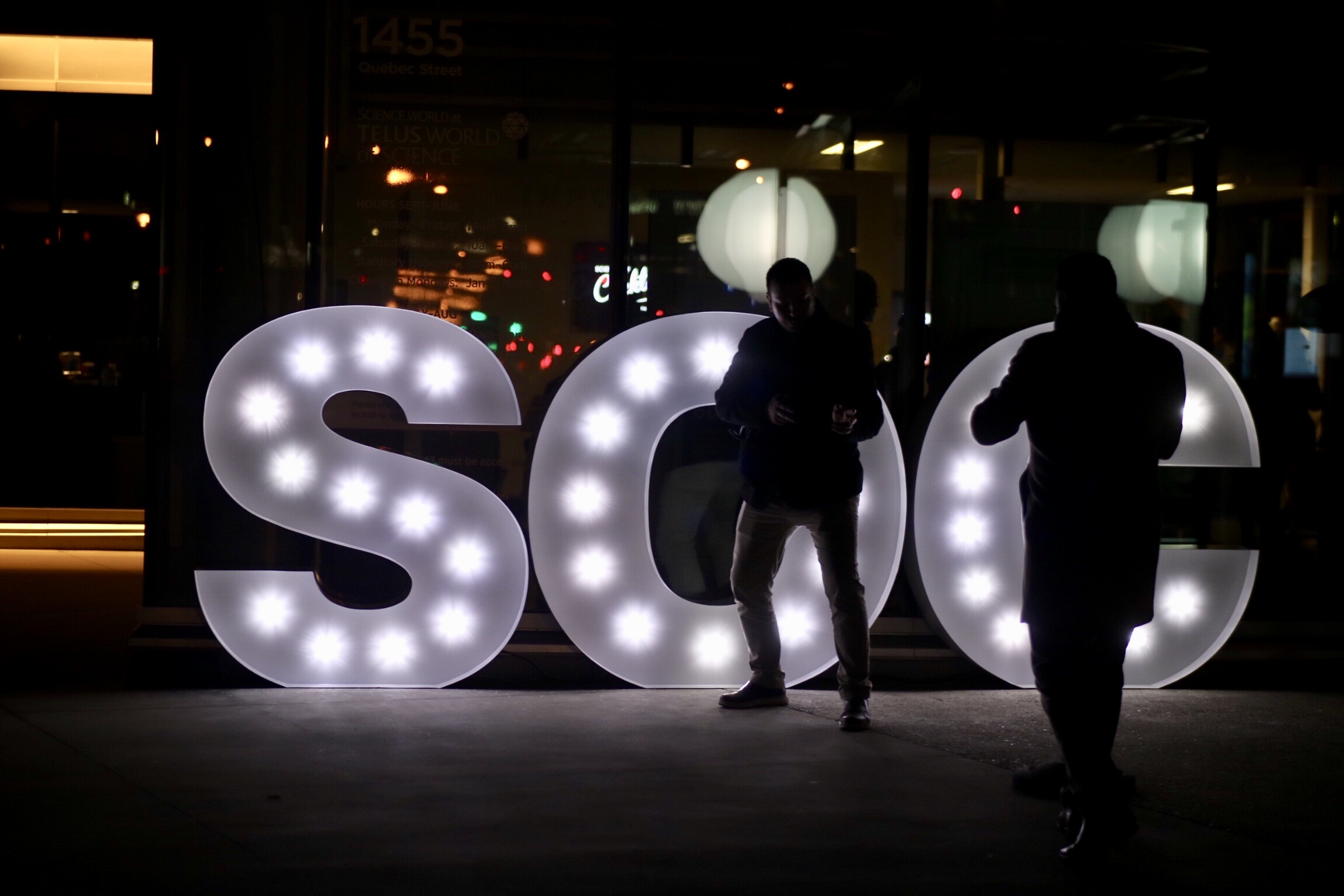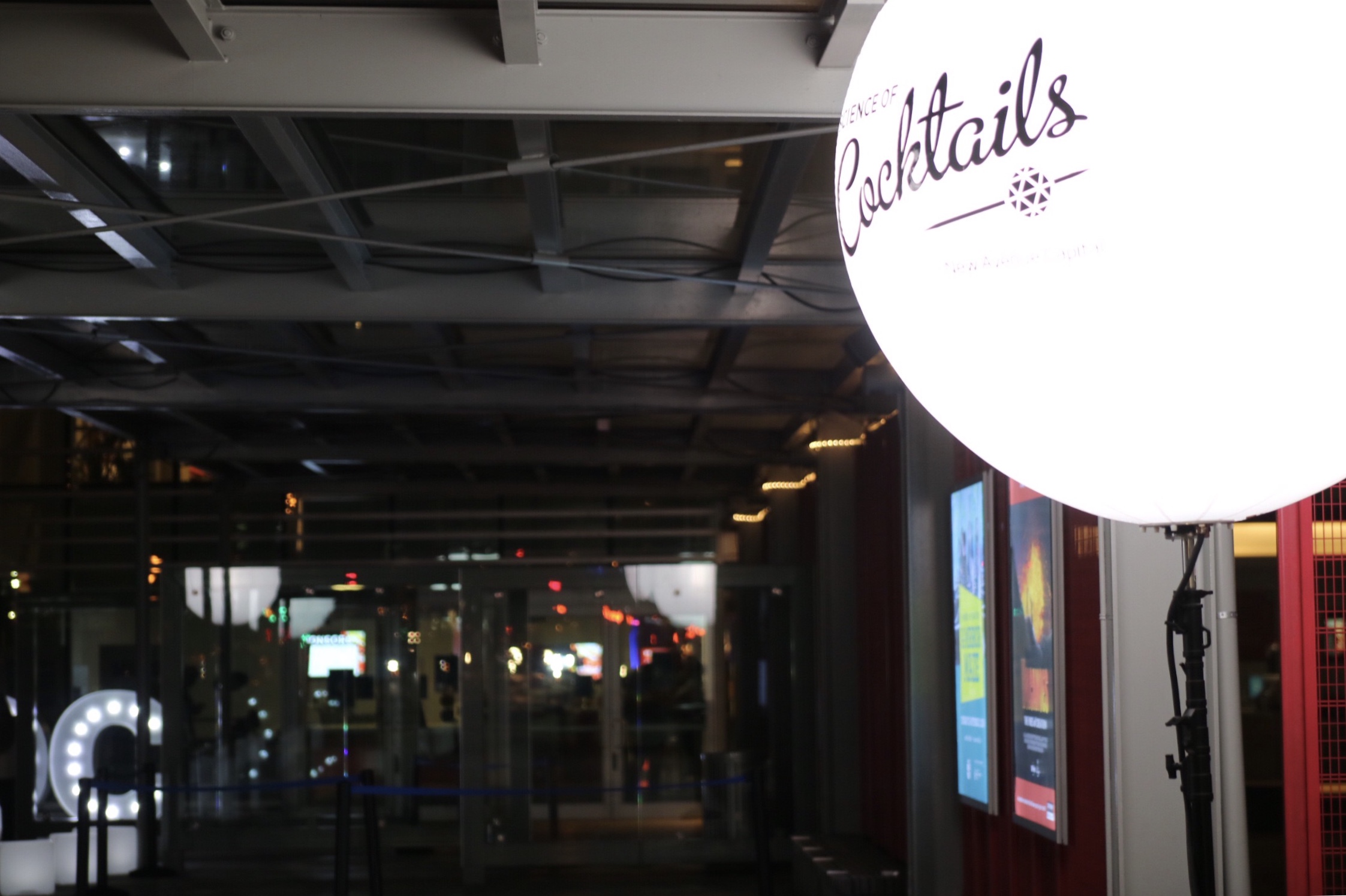 The program this year also included VIP Science Show, Science Demonstration, Cocktail Competition, and Silent Auction.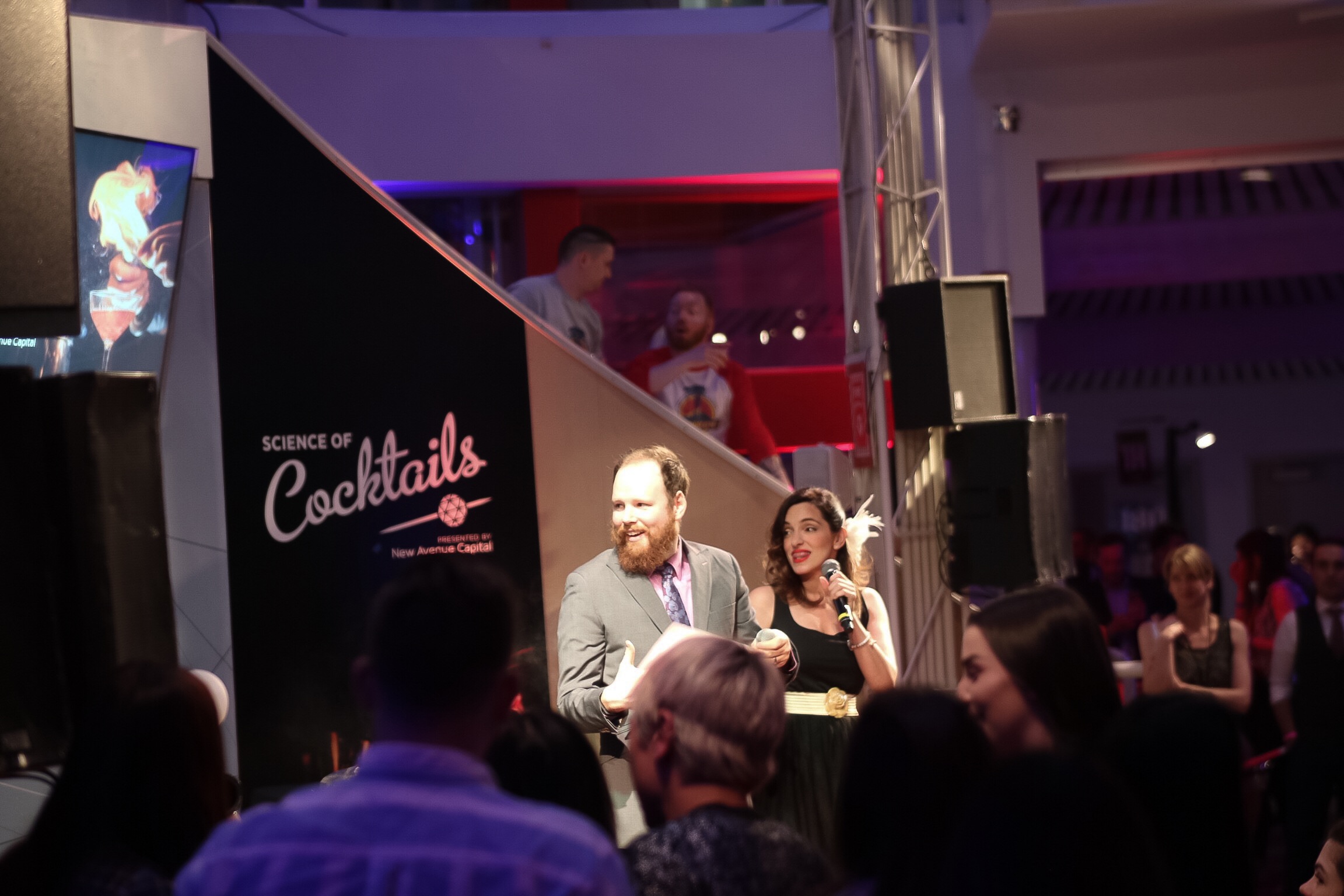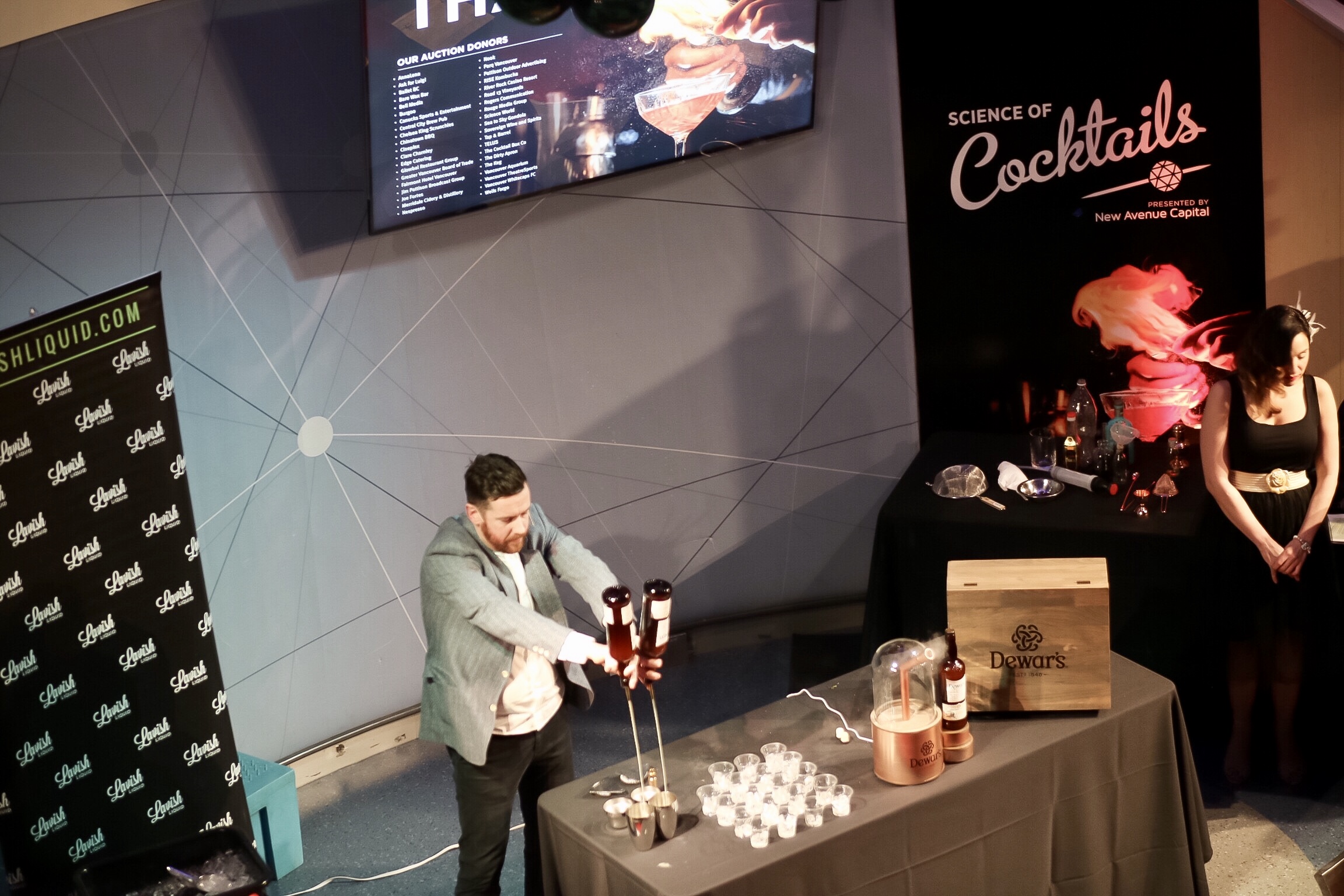 The Stations
Here are highlights of the stations that I really enjoyed:
TEQUILA & TONIC BUBBLE TEA
This boozy bubble tea is not your average bubble tea – blended with 1800 Tequila, Metta Natural Awareness beverages, Welch's grape juice, and of course, tapioca pearls. The science here is always one of most fun devices at the event: the Laminar Jet!  You don't get to see mixing cocktail in a jet stream everyday, do you?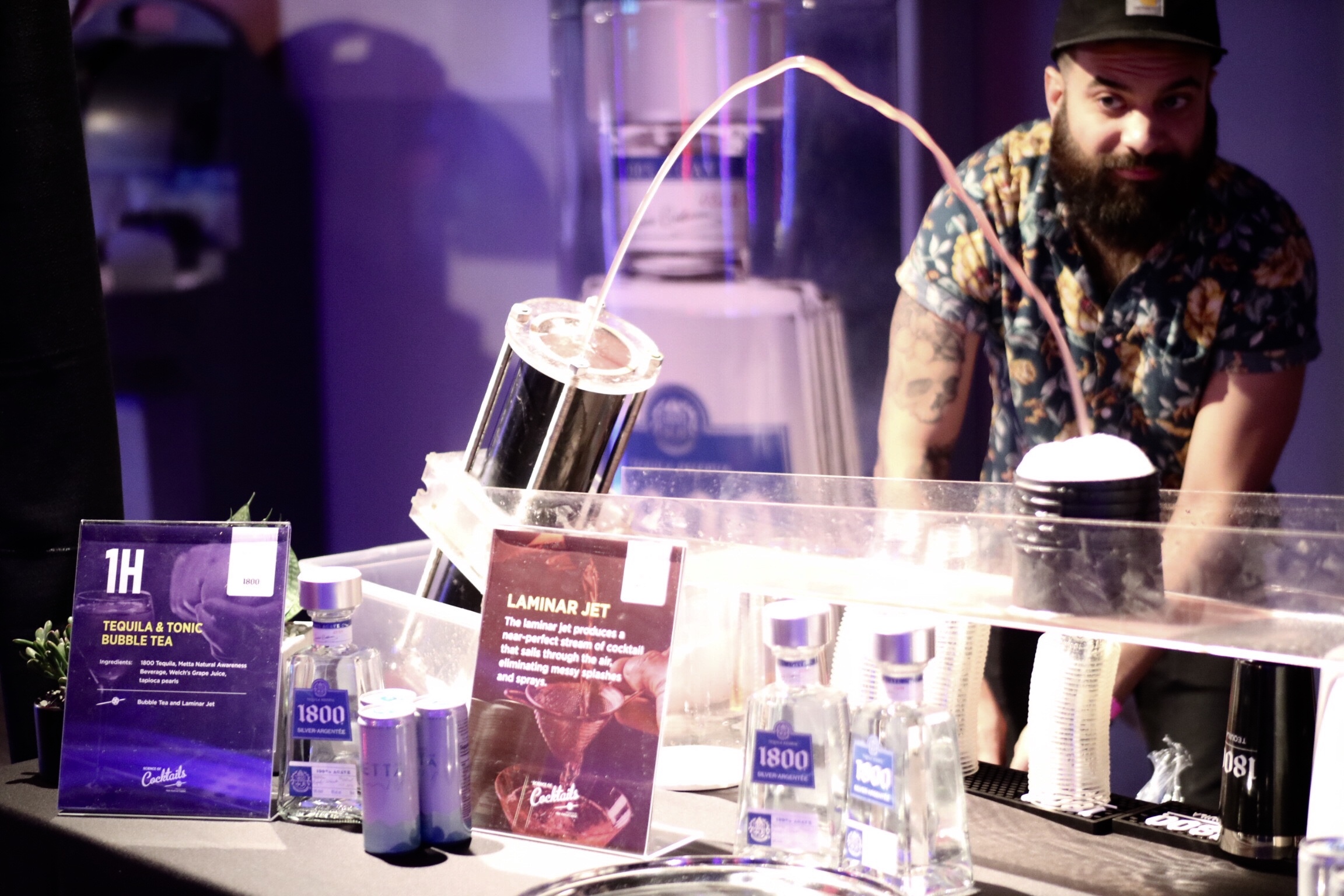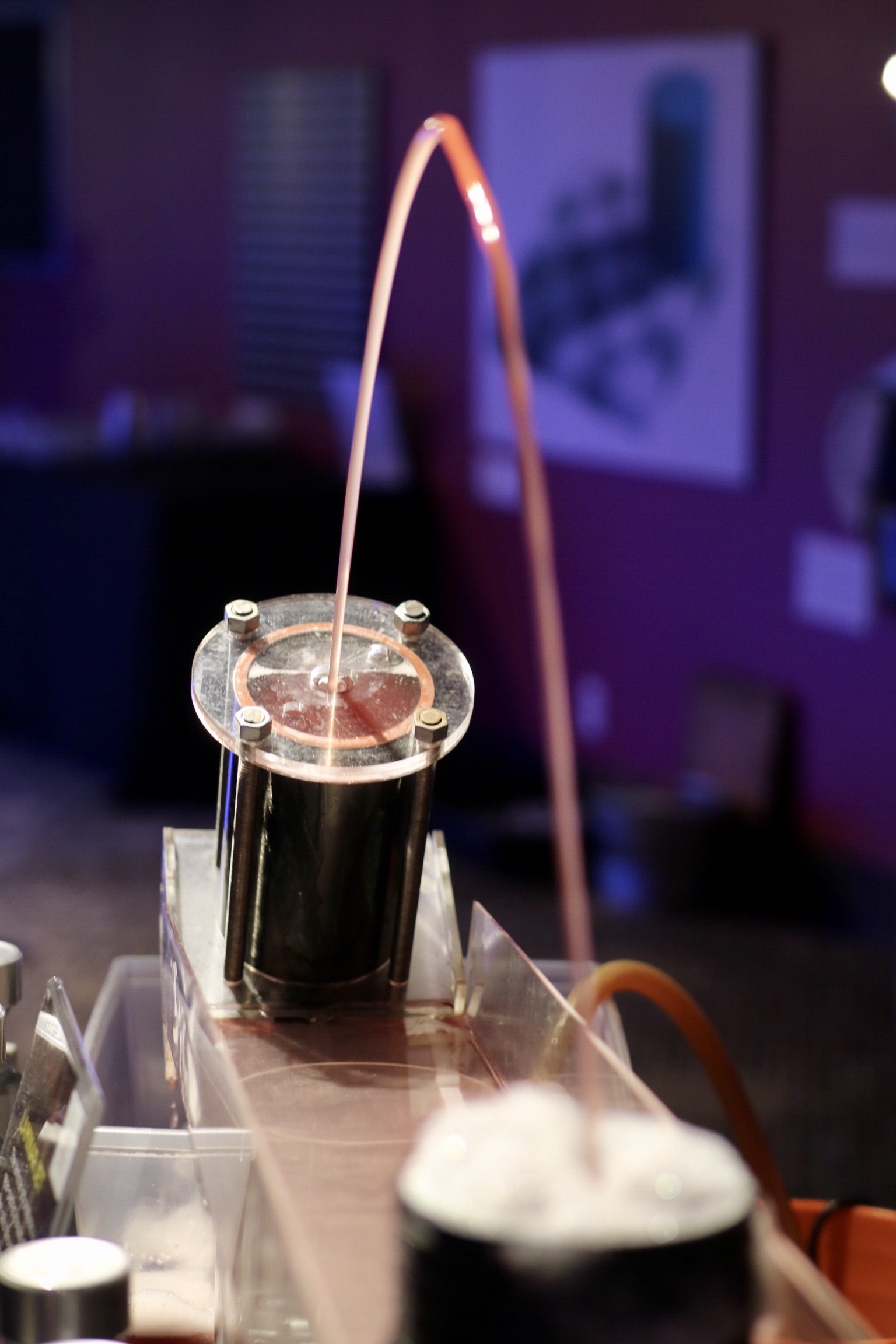 COLADA DE MAIZENA
Mixed with Appleton Estate Rum, milk sugar, vanilla, cinnamon, cornstarch, the cocktail is inspired by the popular household drink in Columbia.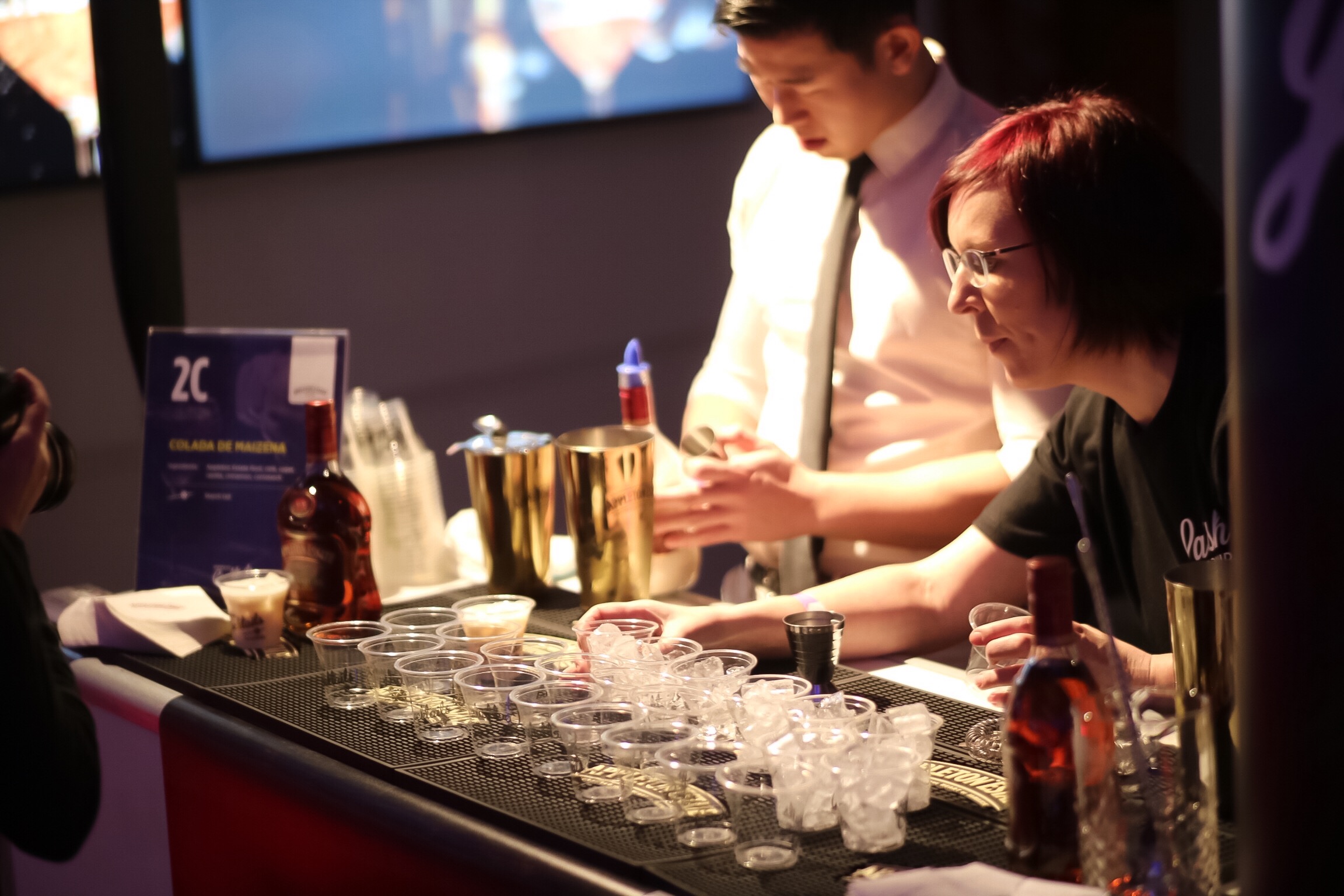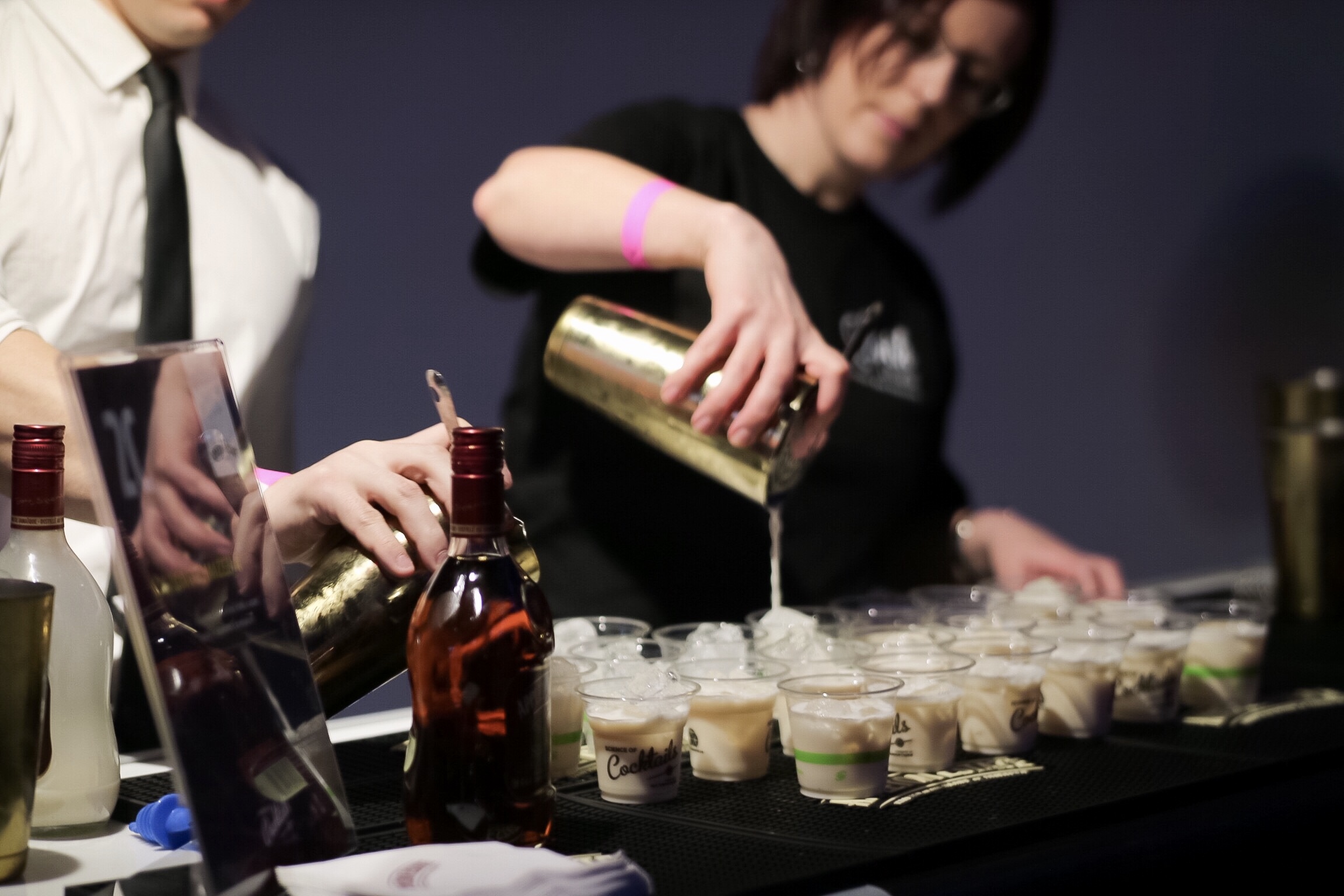 BATH BOMB G&T
A blue "bomb" was made with citric acid, sugar, and cornstarch frozen in liquid nitrogen and added to Queensborough Gin for a perfect G&T.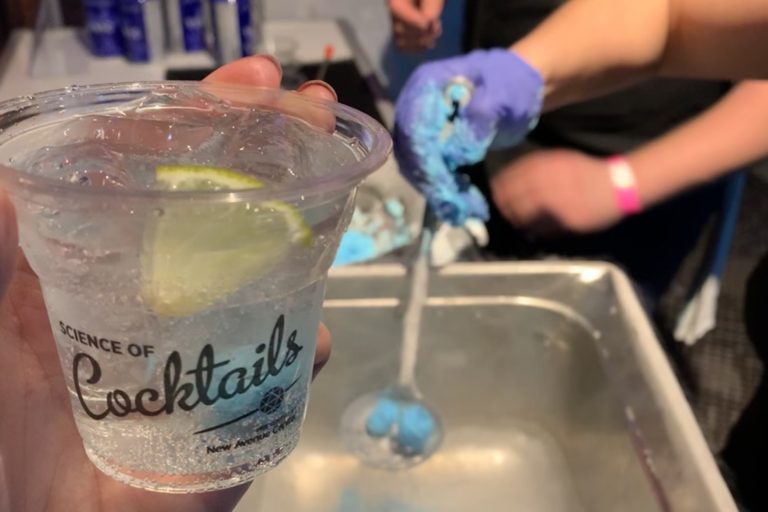 SMOKE OLD FASHIONED
The hickory smoke is infused in the classic cocktail, mixed with Jim Beam Black, Grand Marnier, demerara sugar syrup, and Fee Brothers Old Fashioned bitters.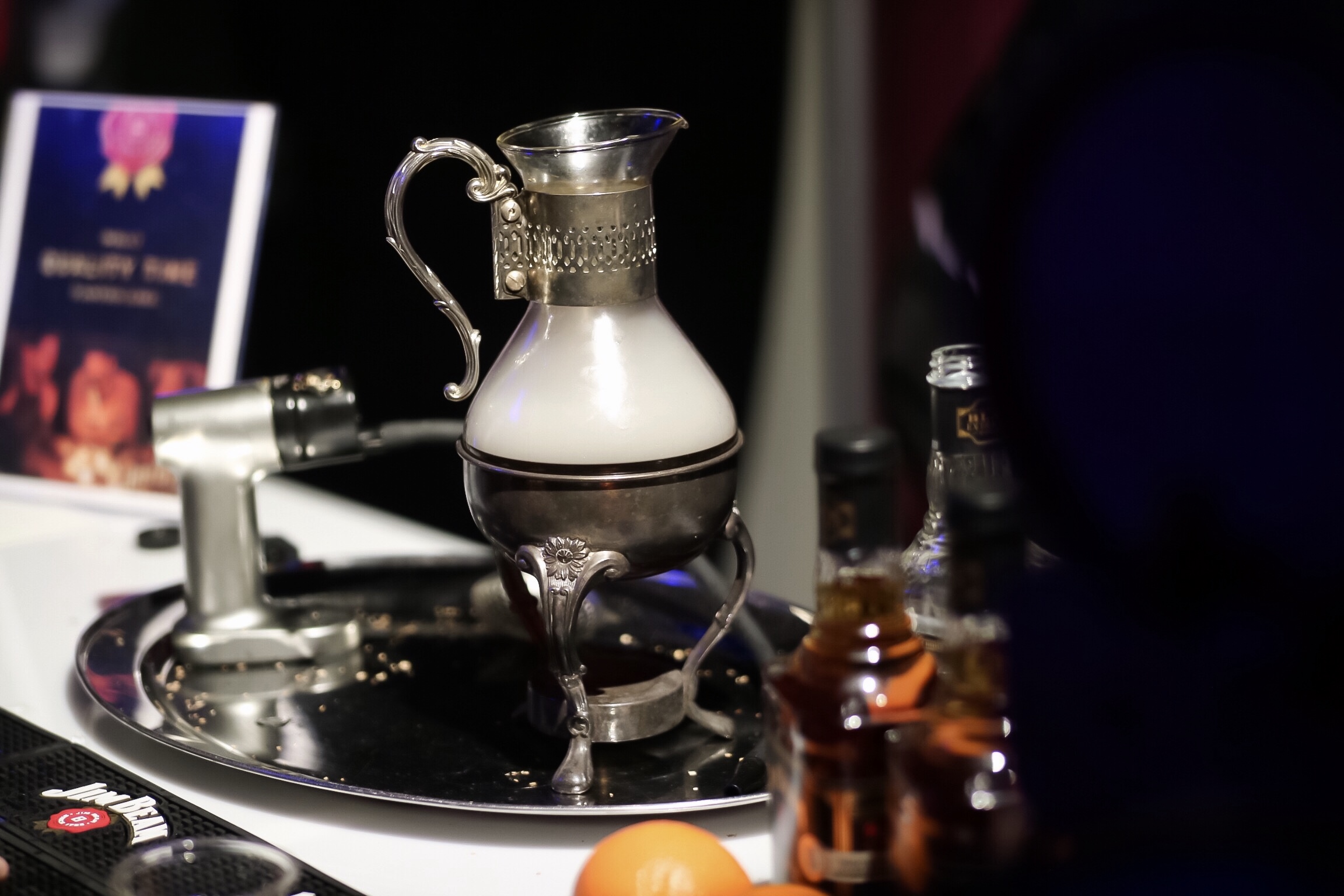 BARTENDER BREAKFAST 2.0
Here they show us how a bartender would take for a boozy breakfast. I have heard of the "industrial night", but never heard of a "industrial morning". The cocktail features Bruichladdich, KIND granola bar syrup, chamomile, lemon juice, and finally clarified with milk.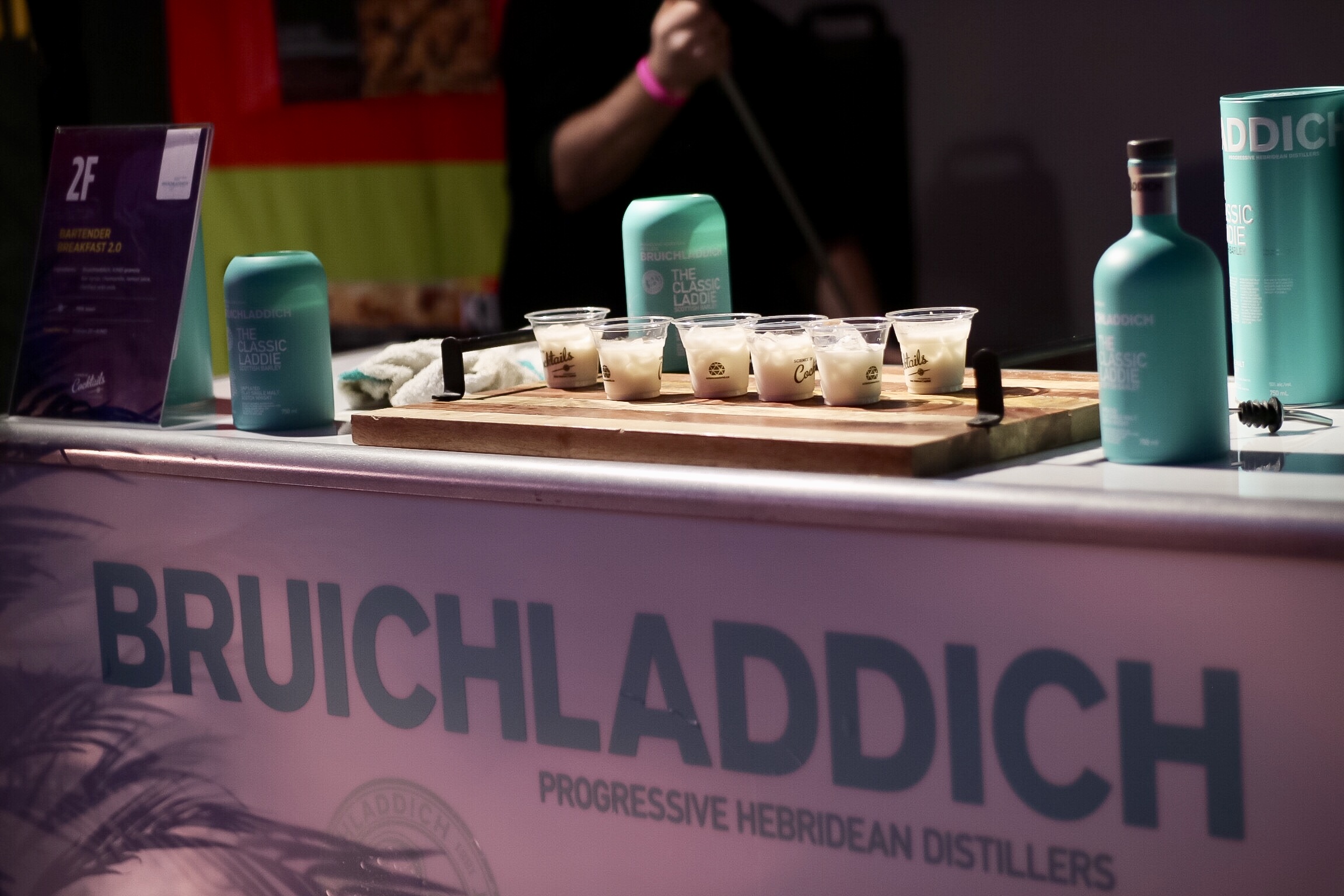 PARALLEL 49 BEER STATION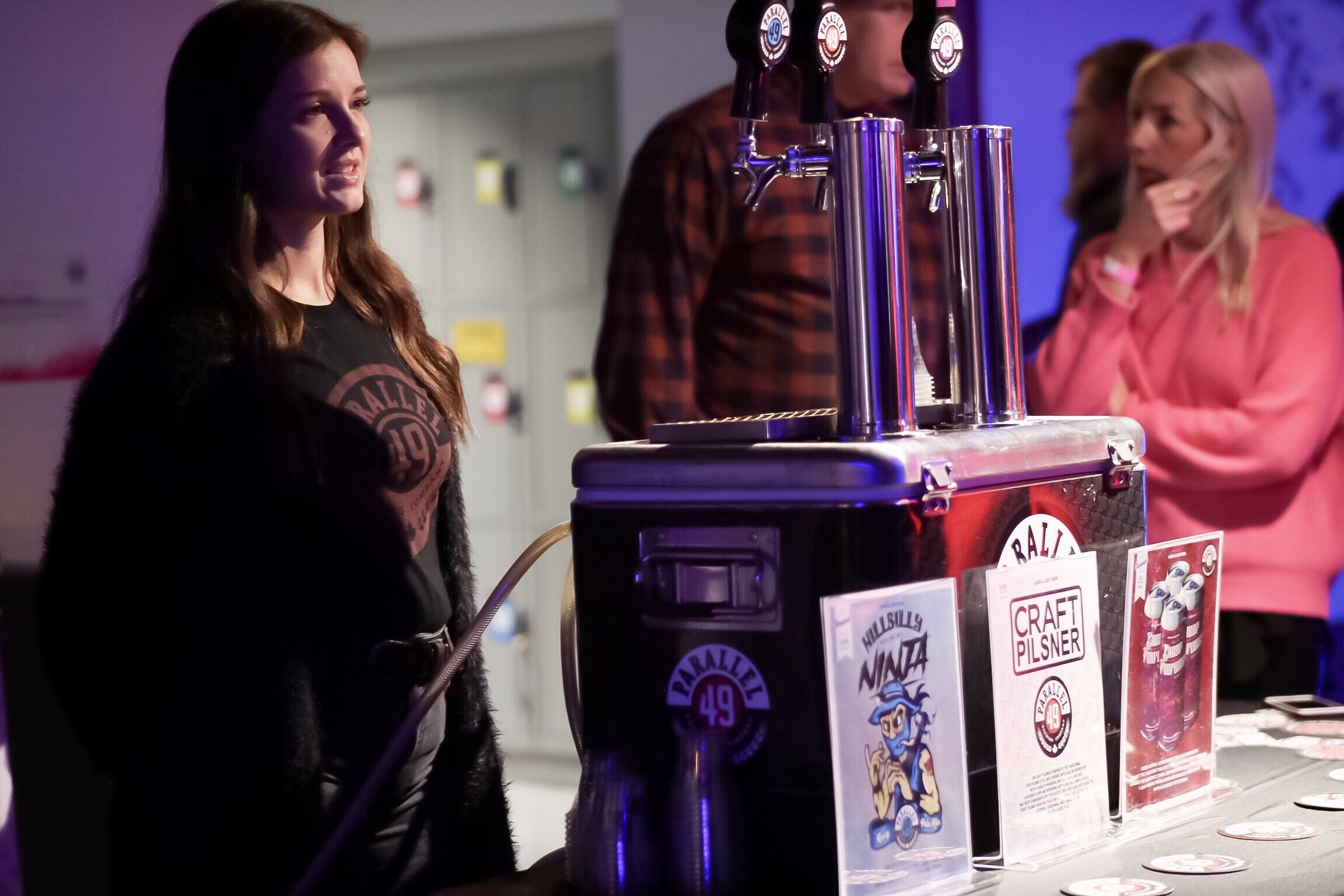 FLEUR DE SEL
Salted cocktail anyone? This is demonstrated with blending Martini Bitter, blanco tequila, lemon juice, caramel de fleur de sel, egg white, and salted caramel meringue kisses.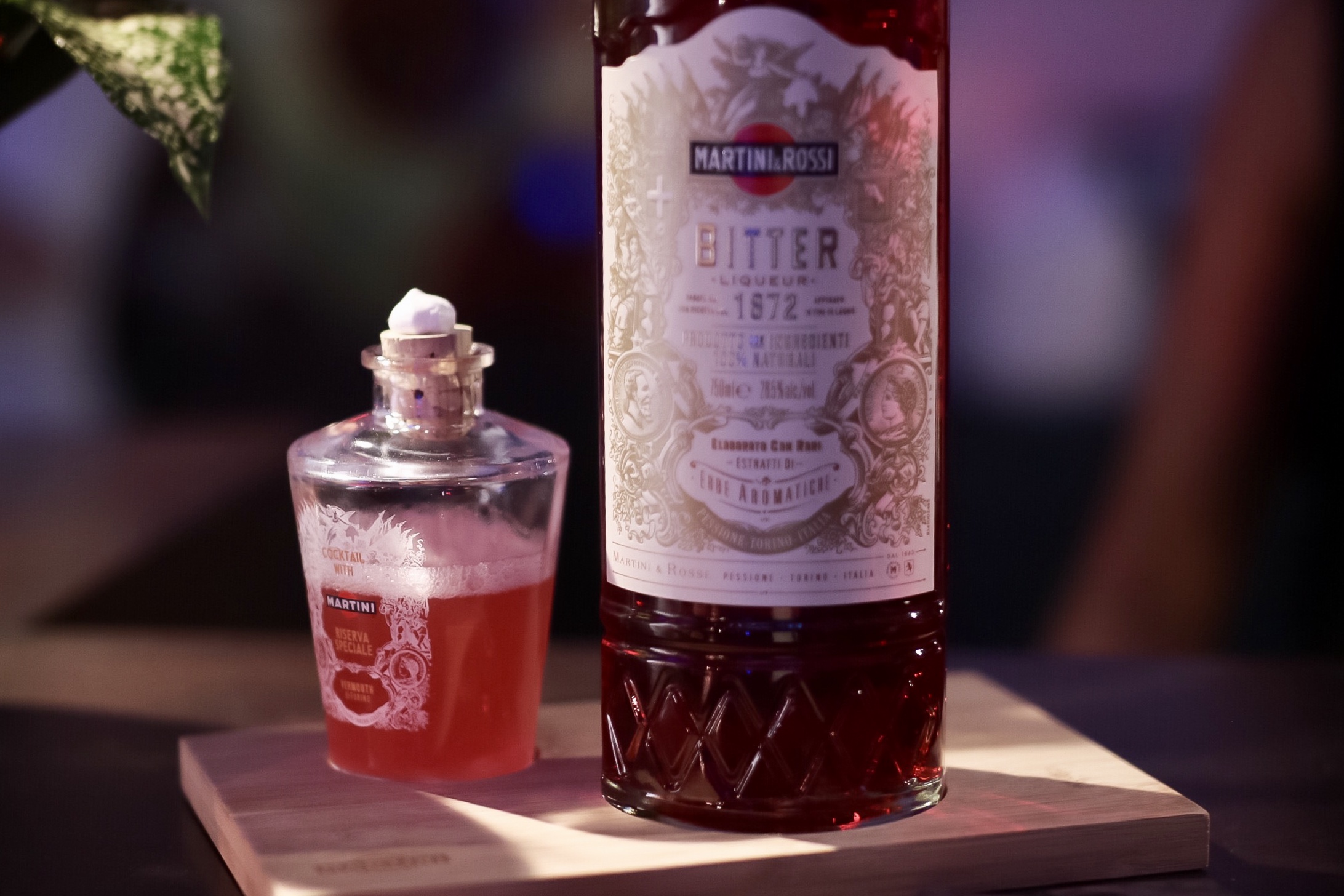 CONCRETE WASHED CHOCOLATE NEGRONI
They use concrete-washed Campari, mixed with vermouth, gin and chocolate, which gives you a taste of minerality in cocktails.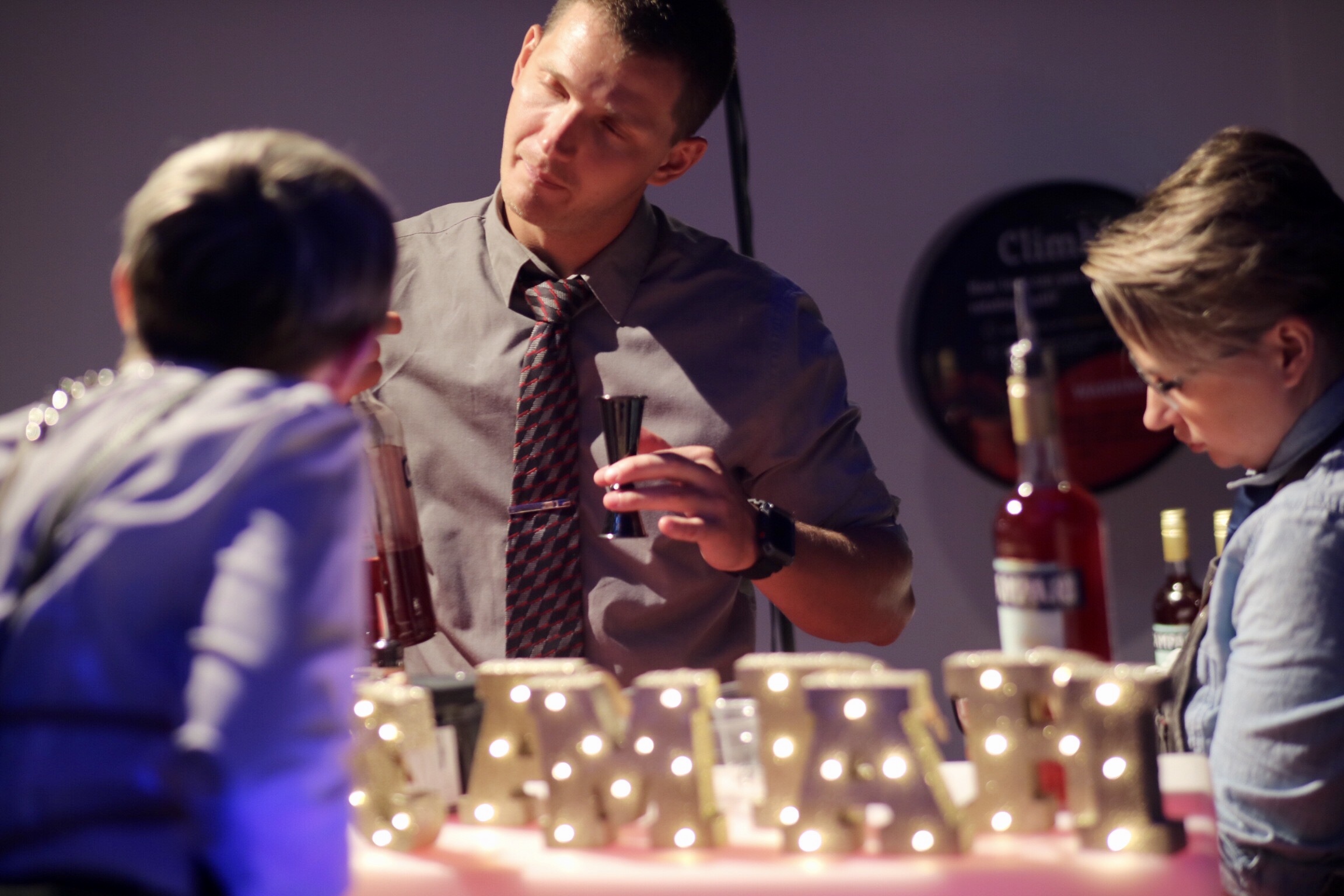 DRILL SERGEANT SOUR
Here you can see a POWER DRILL in action. With the unorthodox mixing method, the cocktail features Stump Gin, mixed with egg white, lemon, and simple syrup.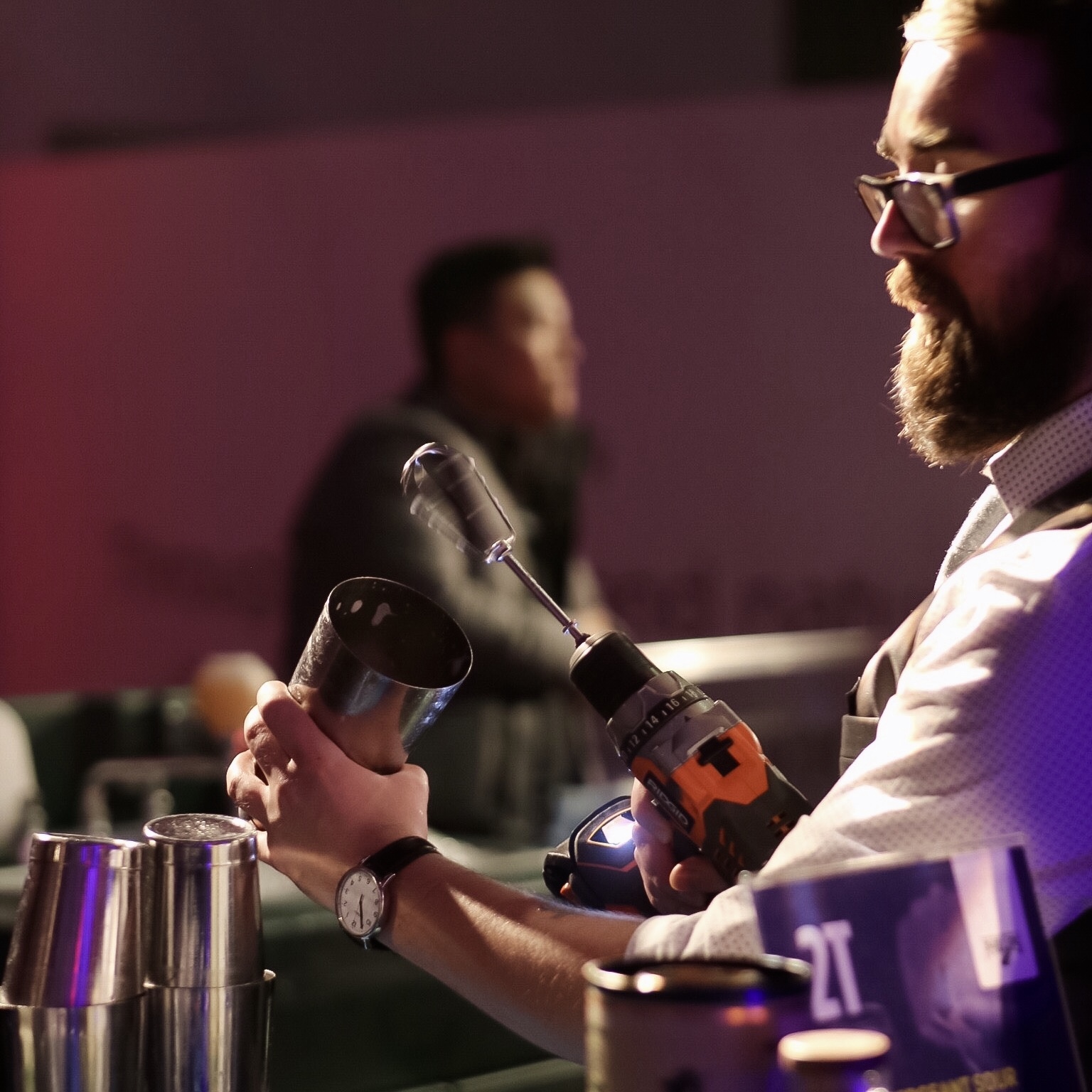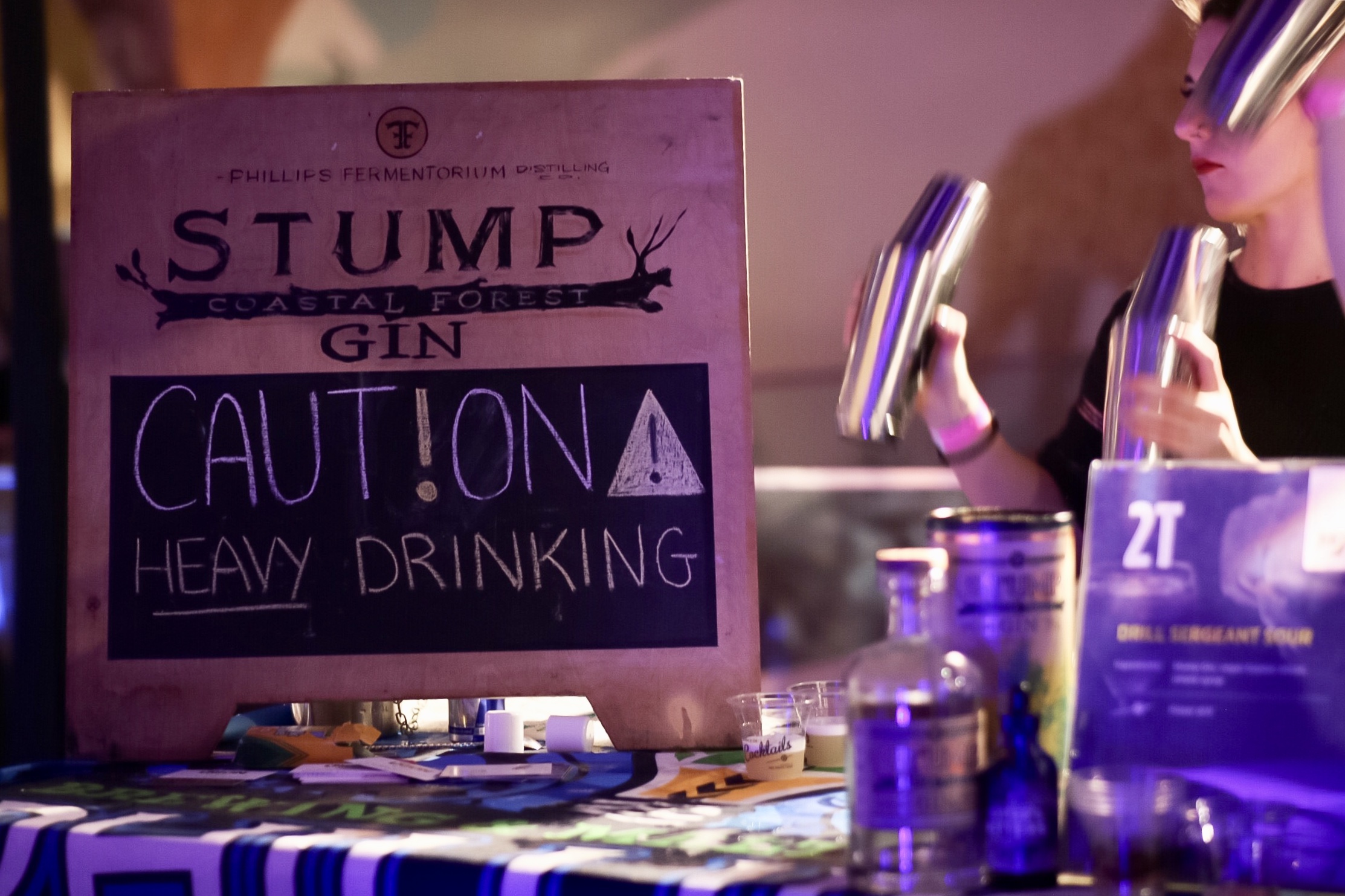 PEPPERED BLUE MULE
Blended with pepper-infused Octavia Vodka, lime, Fentimans ginger beer, and syrup. Here you can see how spicy you can handle with a Scoville tester, and also a colour change of the cocktail.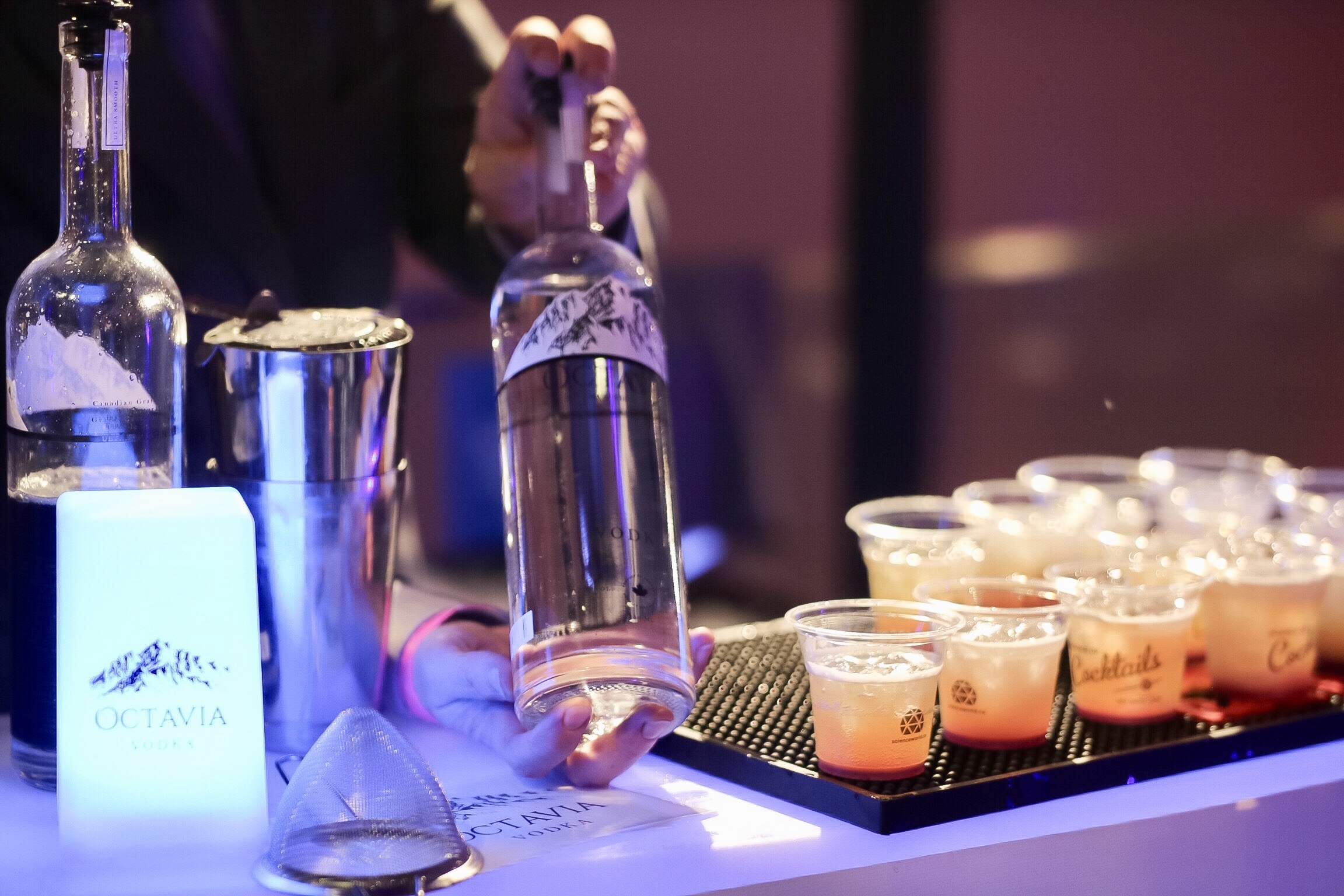 EMPRESS GIN & TONIC
The ever elegant Empress 1908 Gin is blended with Red Bull tonic, citrus bitters and grapefruit slice – a great demo for cocktail infusion.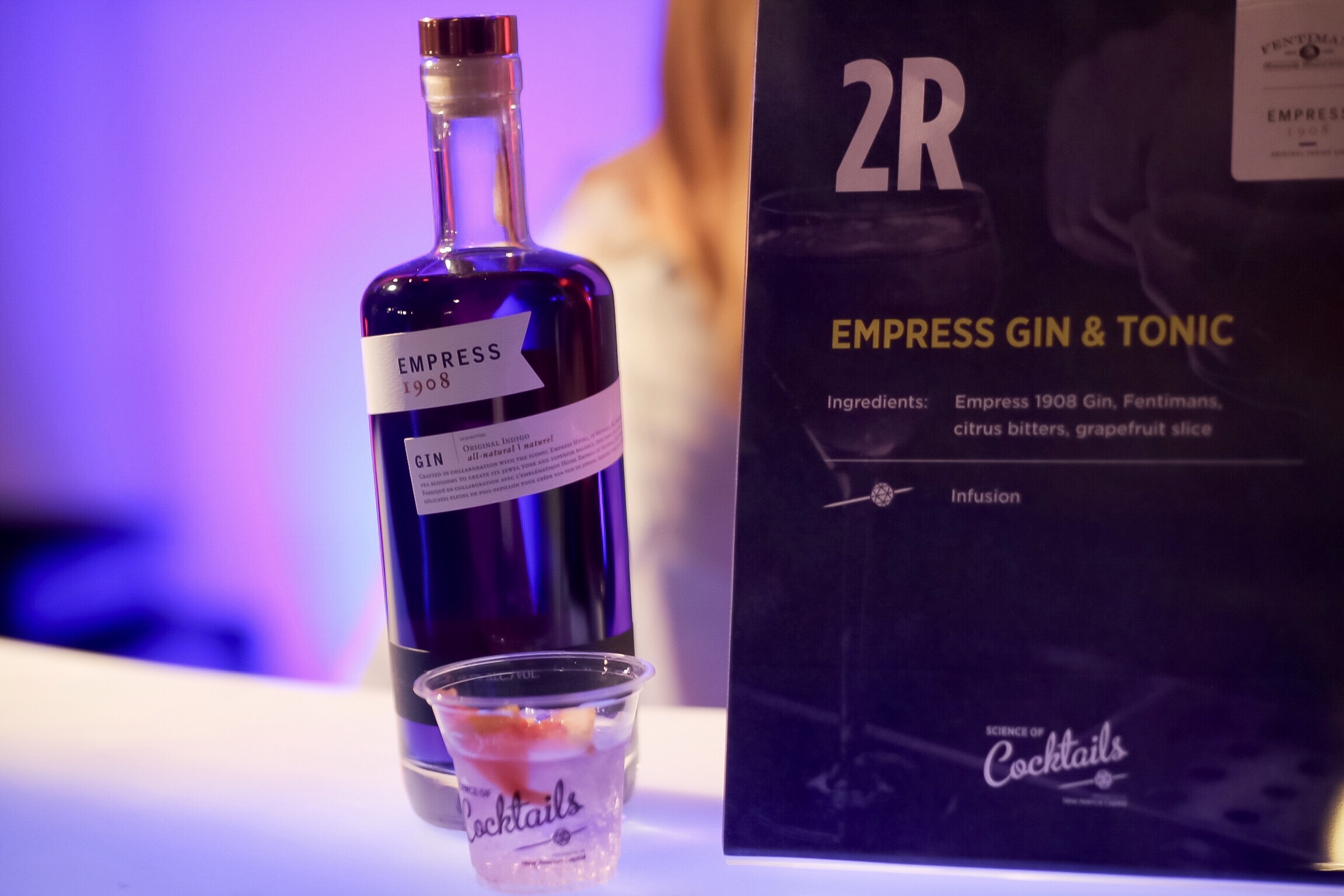 MACKEREL IN THE ROCKS
At the Peake of Catering station, we get to enjoy having mackerel infused in a broth, the oceanic flavour is also enhanced with kombu.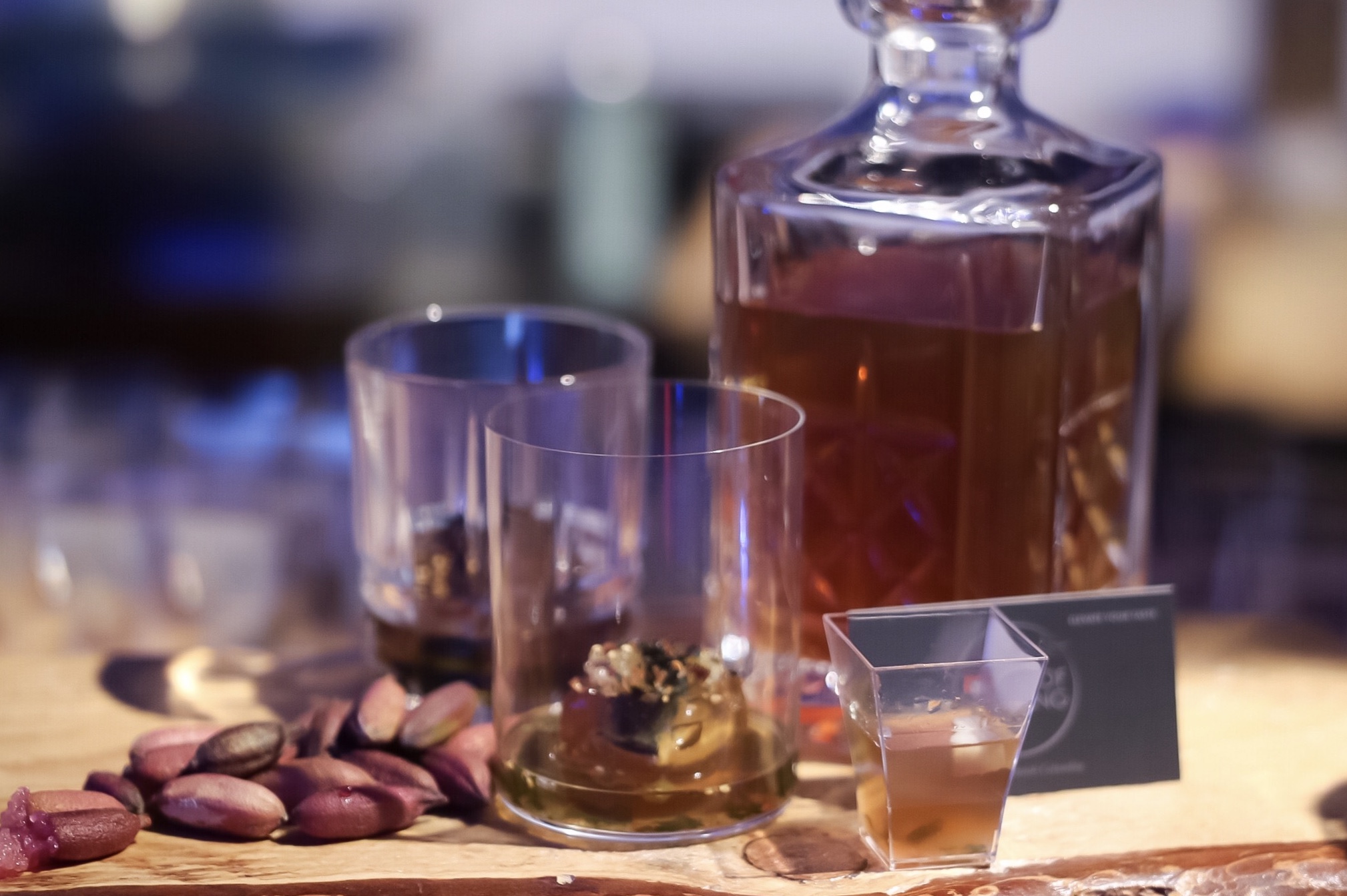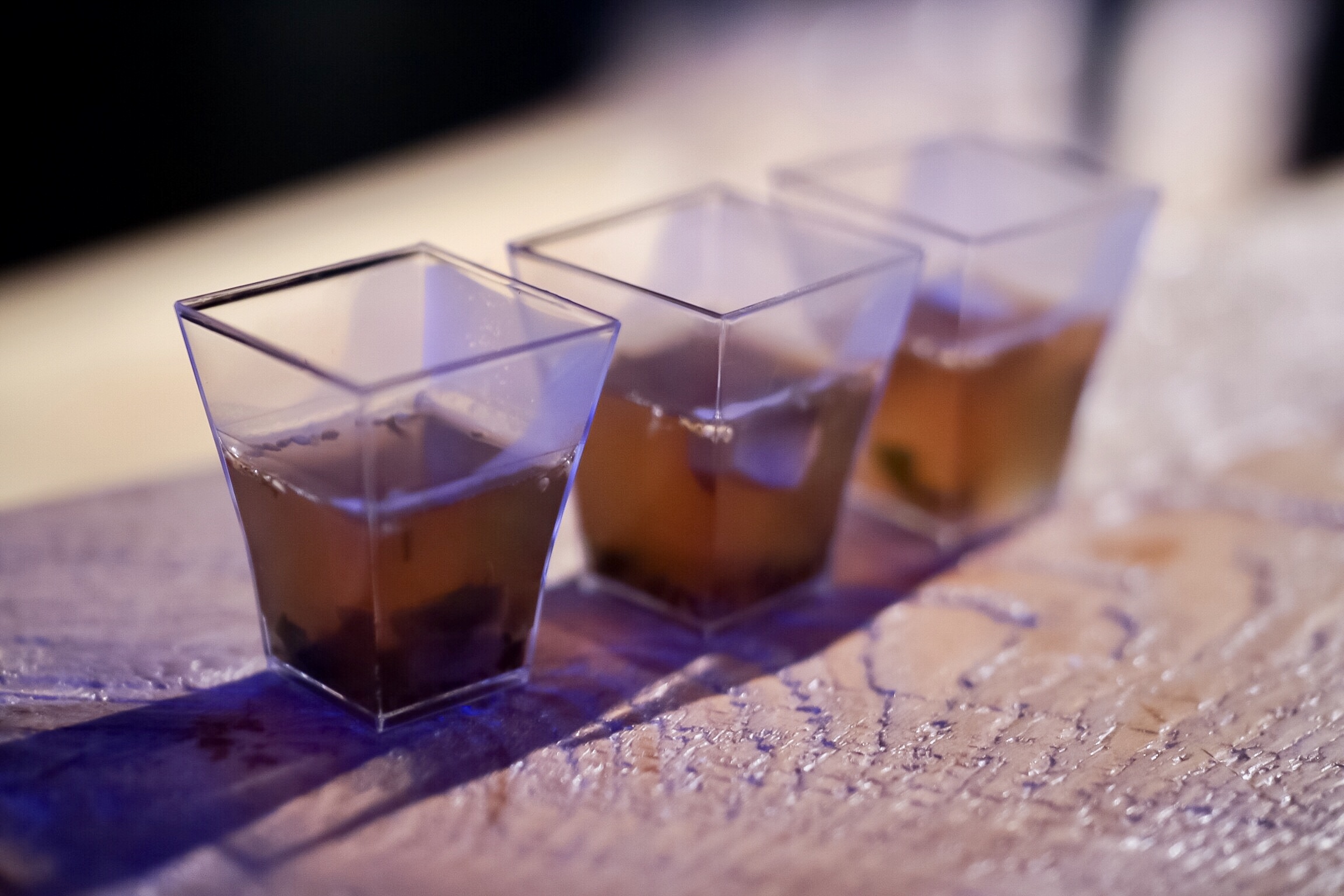 MINI VEVO BAO BITES
The tasty bao bite from Bao Down consists of bao bun, house made guacamole, vegan mayo, adobo braised mushrooms, Thai vinaigrette Asian slaw, mango, and panko crumble – a bite packed with a ton of flavours.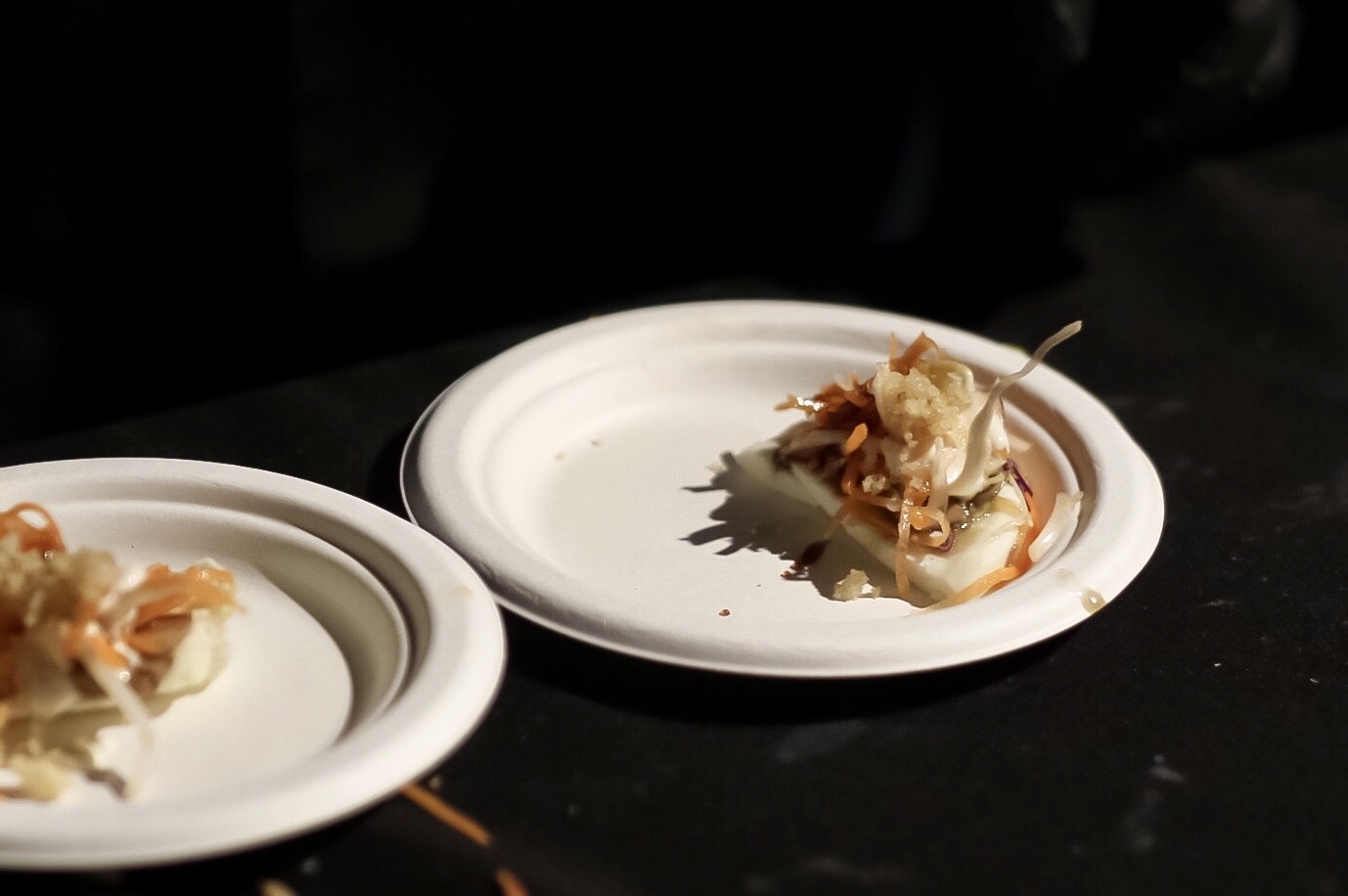 SHAPING THE INTERSTELLAR MEDIUM
Chef William Lew from Notch 8  presents us sleek looking spheres made with quark cheese and smoked sunchoke.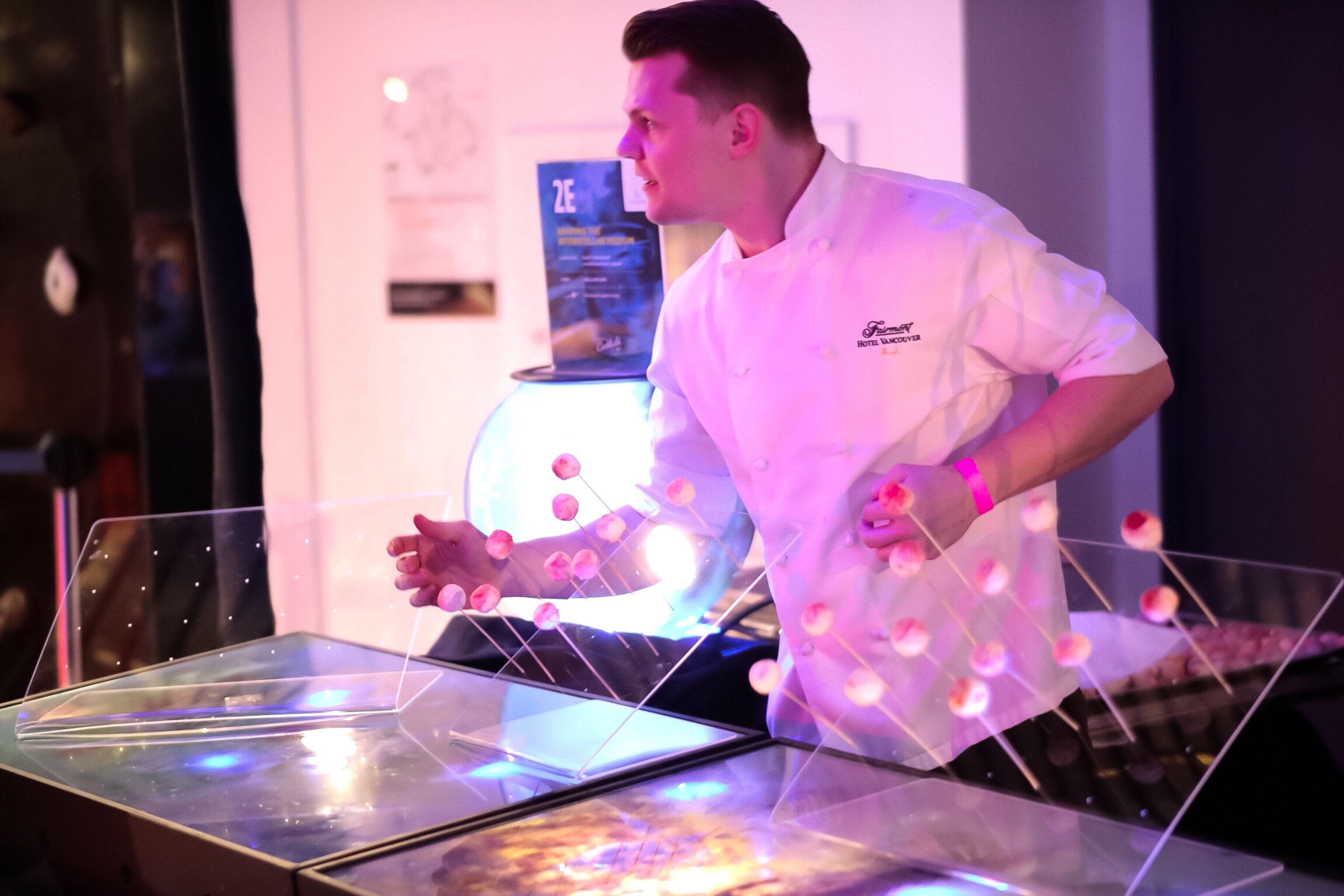 The VIP Lounge: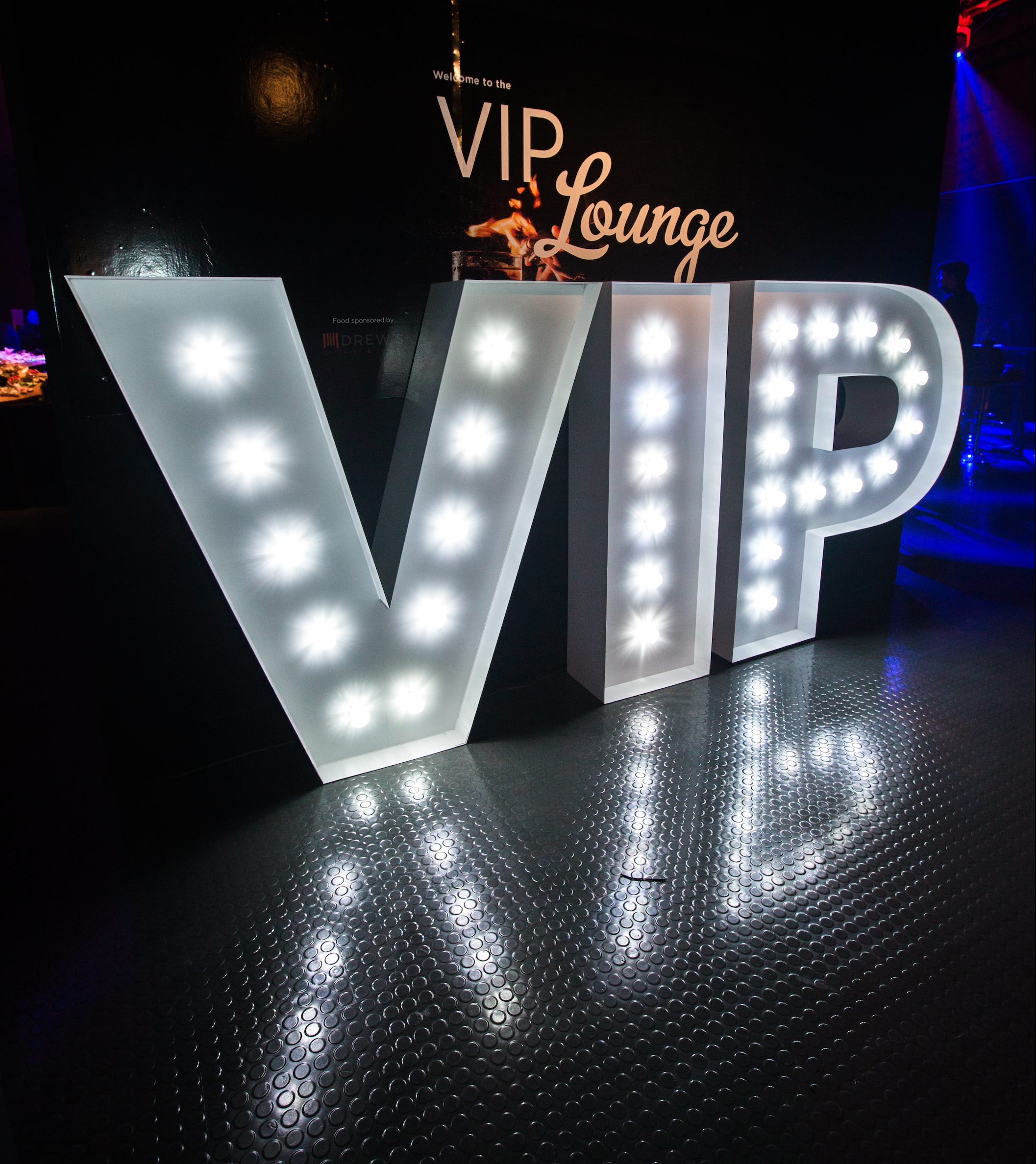 SEEDLIP MELON "MARTINI"
It's Seedlip's 2nd year at the event and this year their science show is the flavour caviour created with molecular gastronomy. The Melon "Martini" is topped with melon juice caviar and tasted rather refreshing.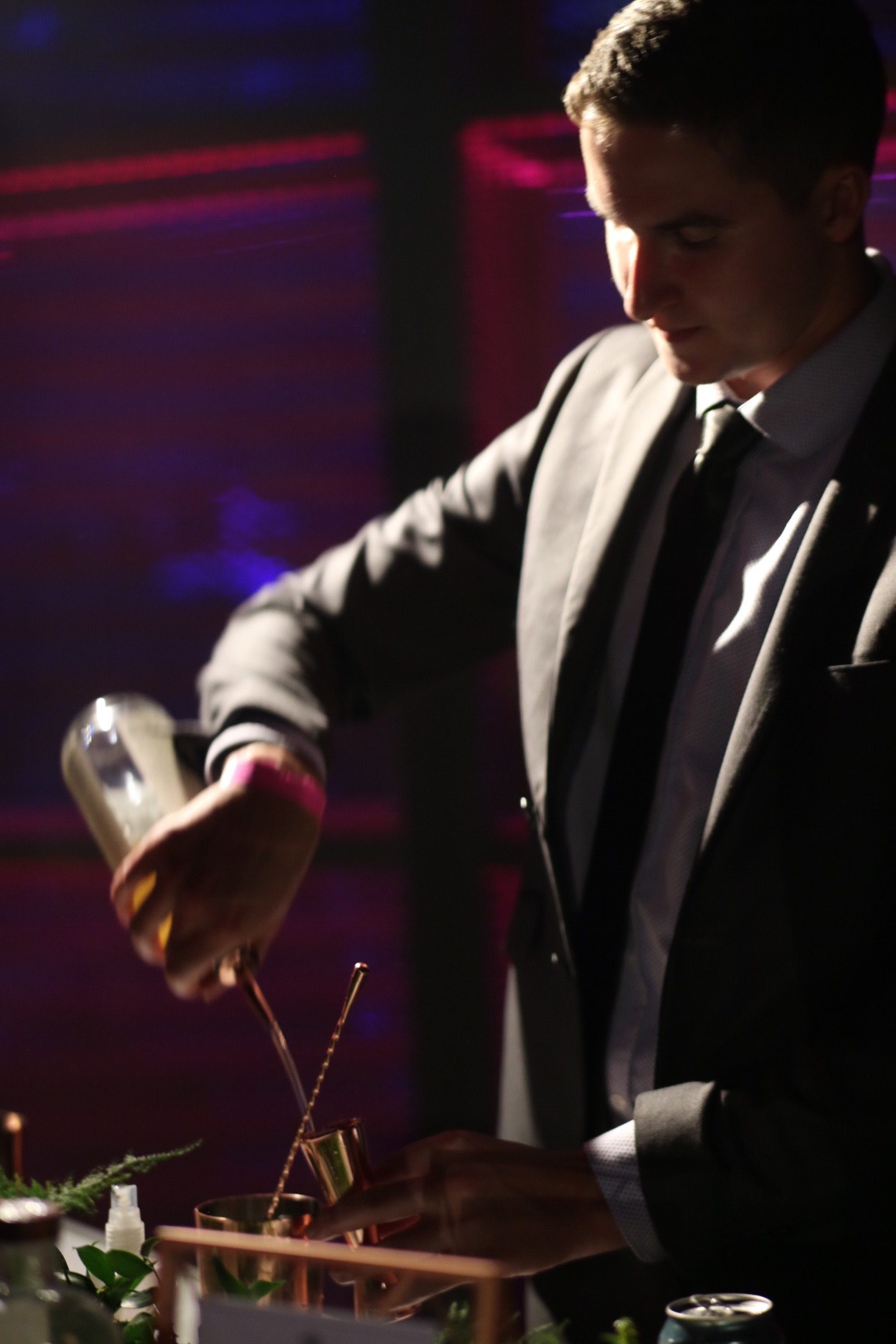 N2O RAMOS
This Boodles Gin cocktail also features flavours from  lemon, egg white and  orange flower water. And the science behind it is the showcase of making flash nitro cocktail, and it is quite delightful to watch.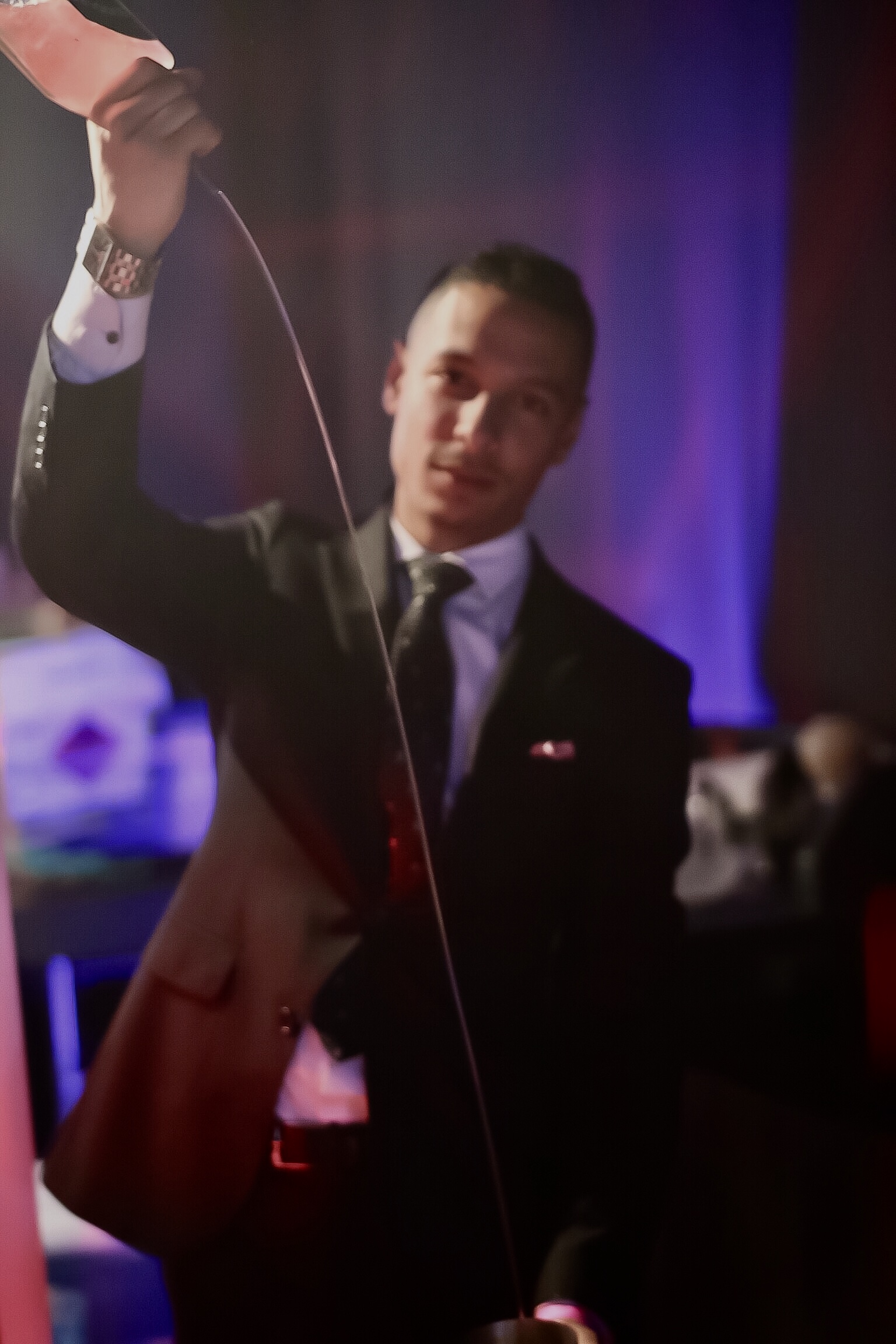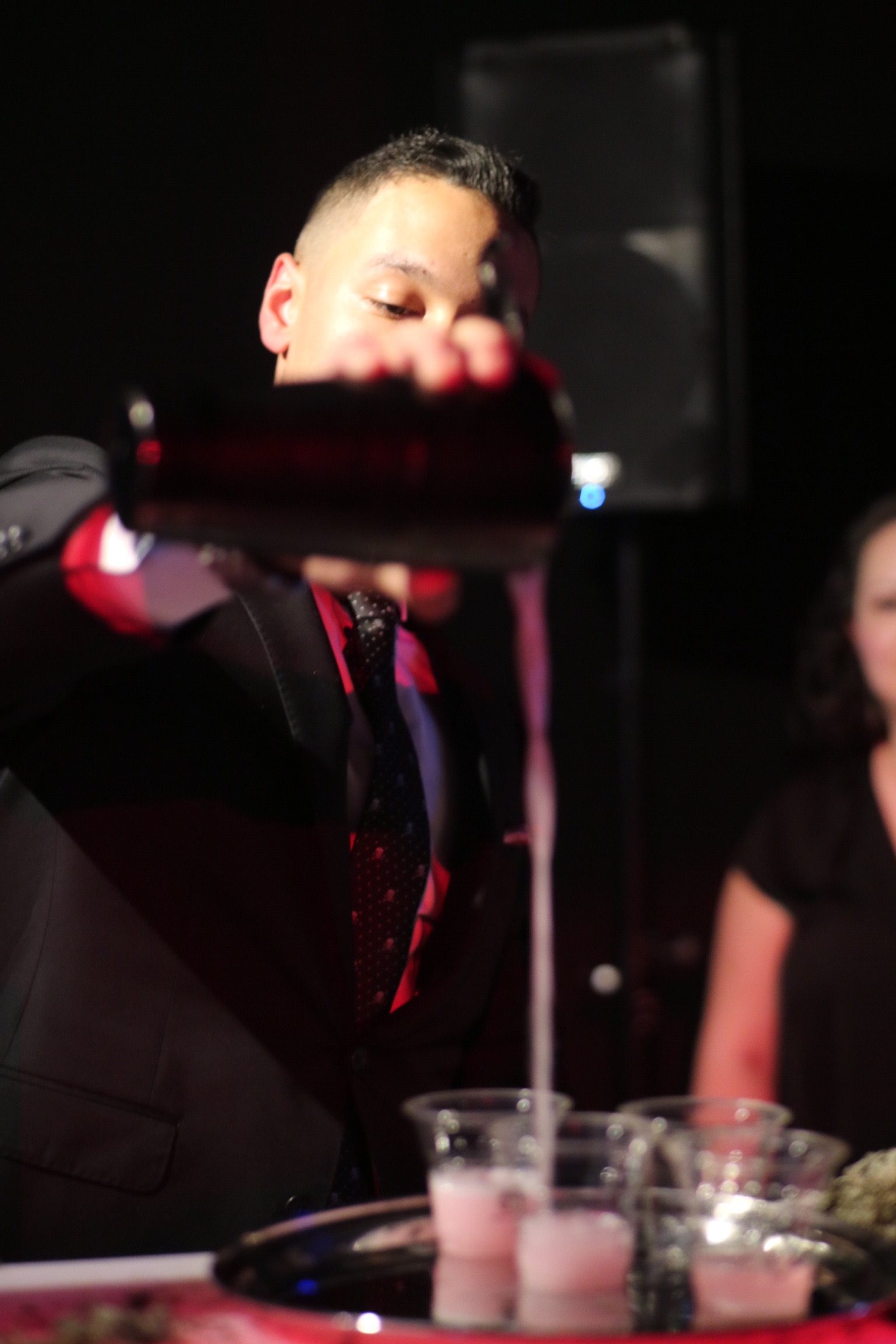 WALTER CAESAR
This classic cocktail is blended with Walter Caesar Mix, Roots and Wings vodka, spices, and charred herbs. I enjoyed the smokiness from the charred herbs for the extra aroma and flavour.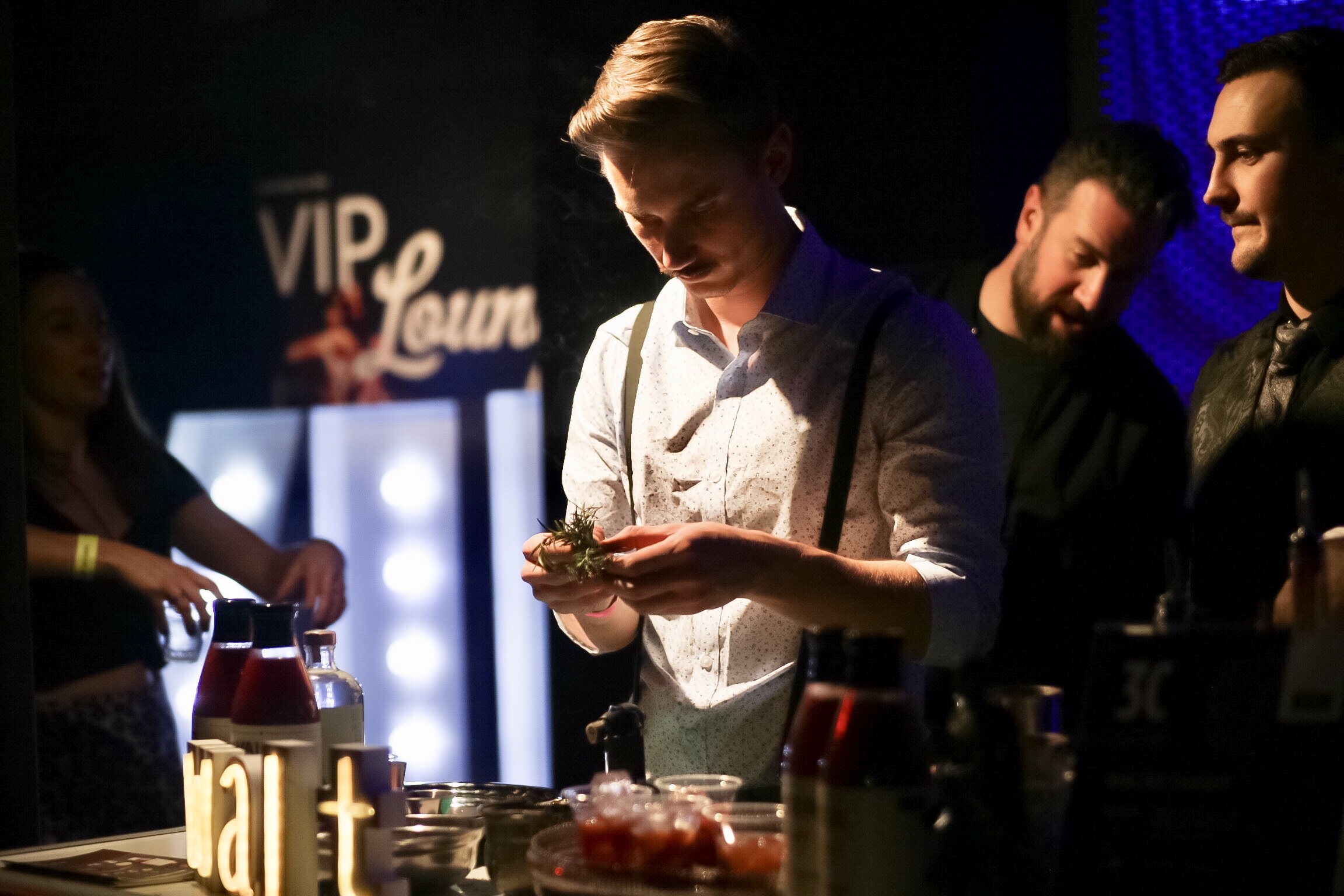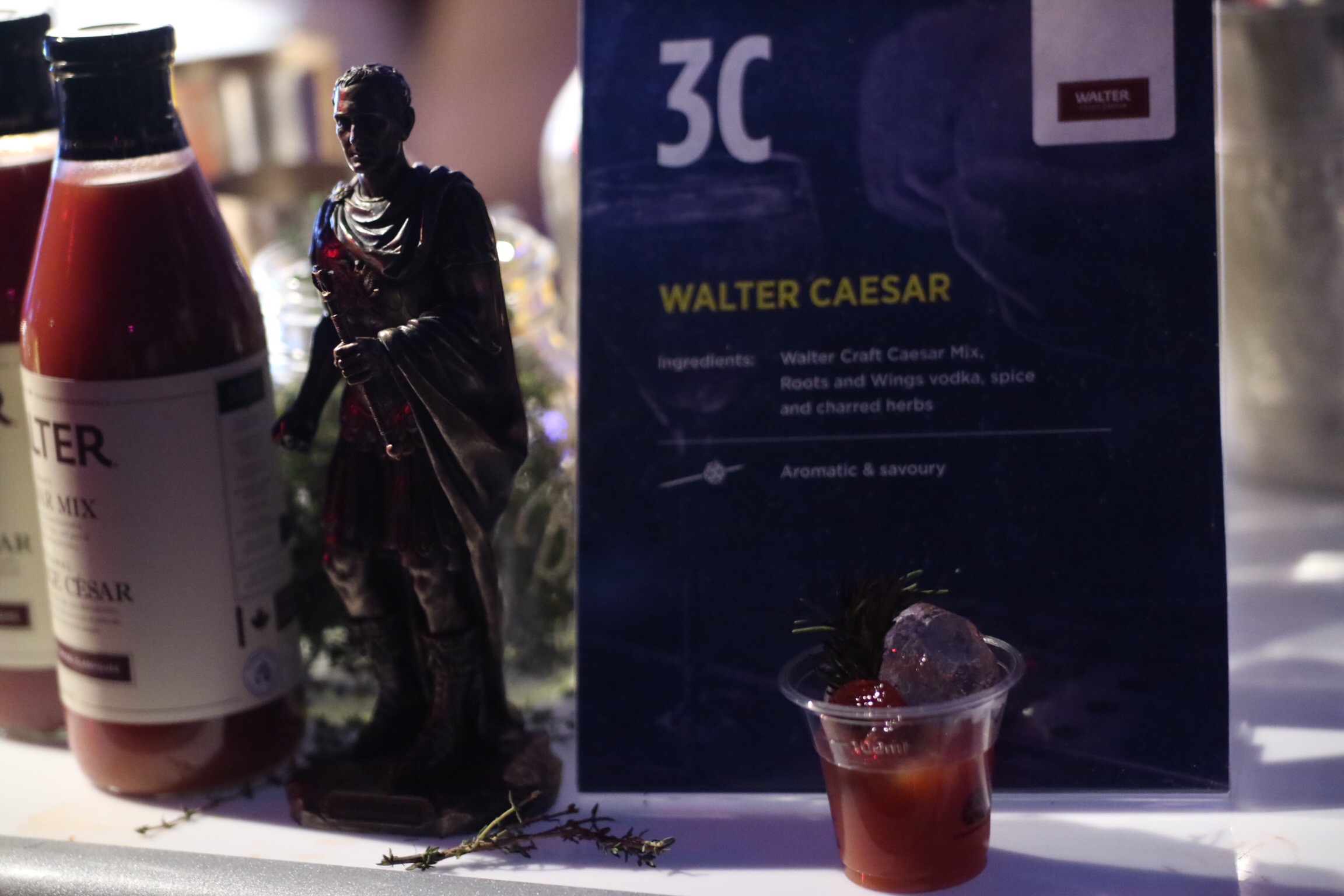 NÜTRL FLOAT
Enjoying an ice cream float using NÜTRL Vodka, Fertimans soda, and sake kasu is definitely one of more memorable moment of the evening.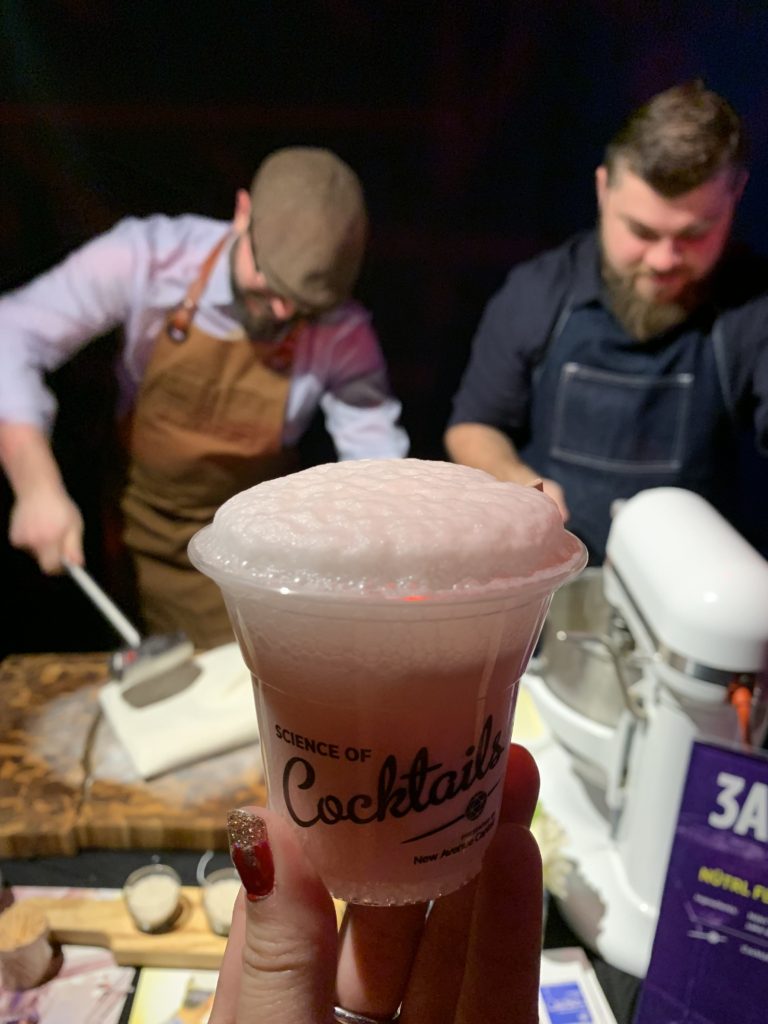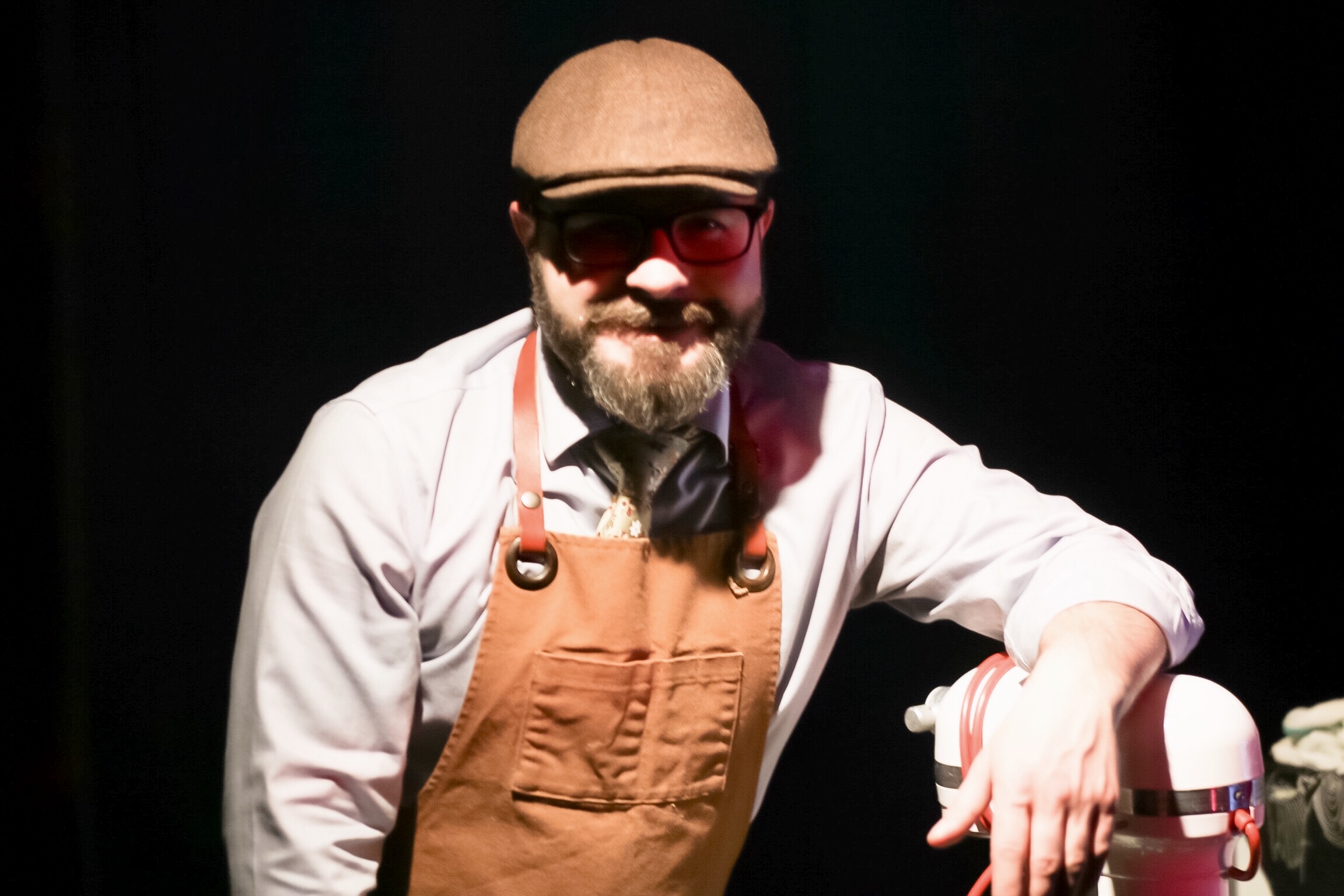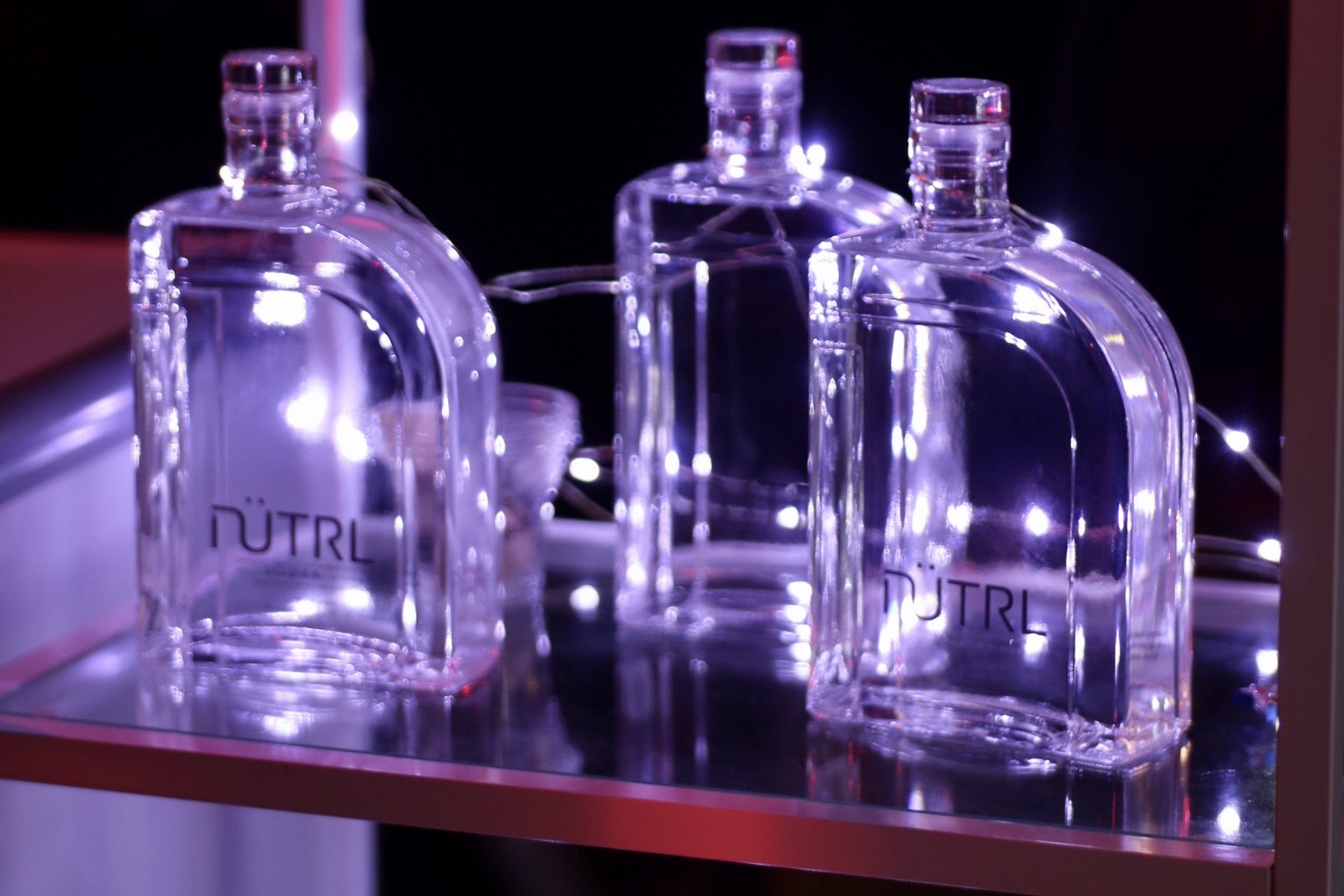 VEGAN CHARCUTERIE STATION
It's great to see the vegan options here, what a refreshing healthy idea!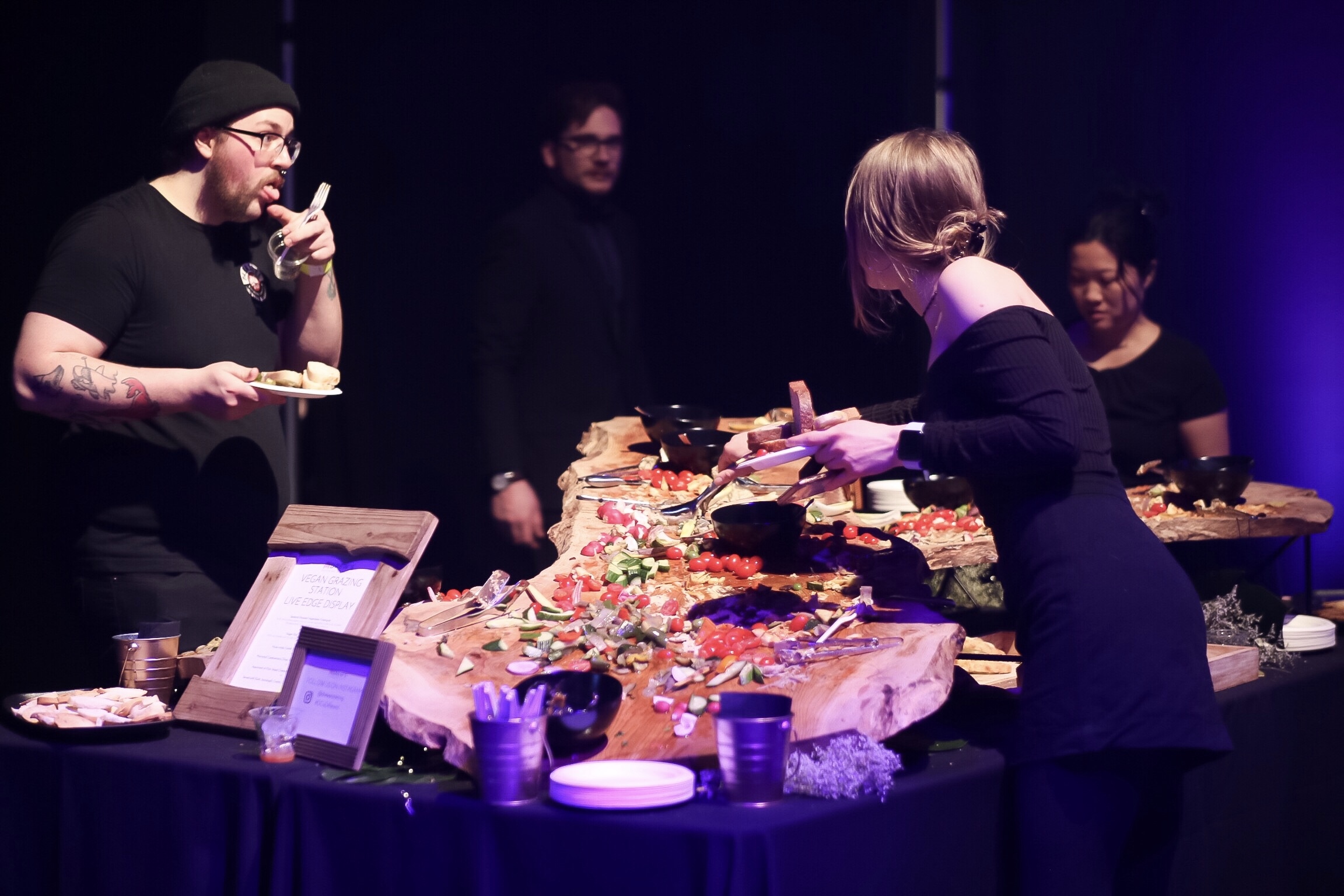 MUSICIAN PERFORMING AT THE VIP LOUNGE

The WINNERS
This year's winner are:
Best Dish
SCIENCE OF CHEESE BURGER by Aubrey Pingitore (Parallel 49 Kitchen)
Bartender Competition Winner
Amber Bruce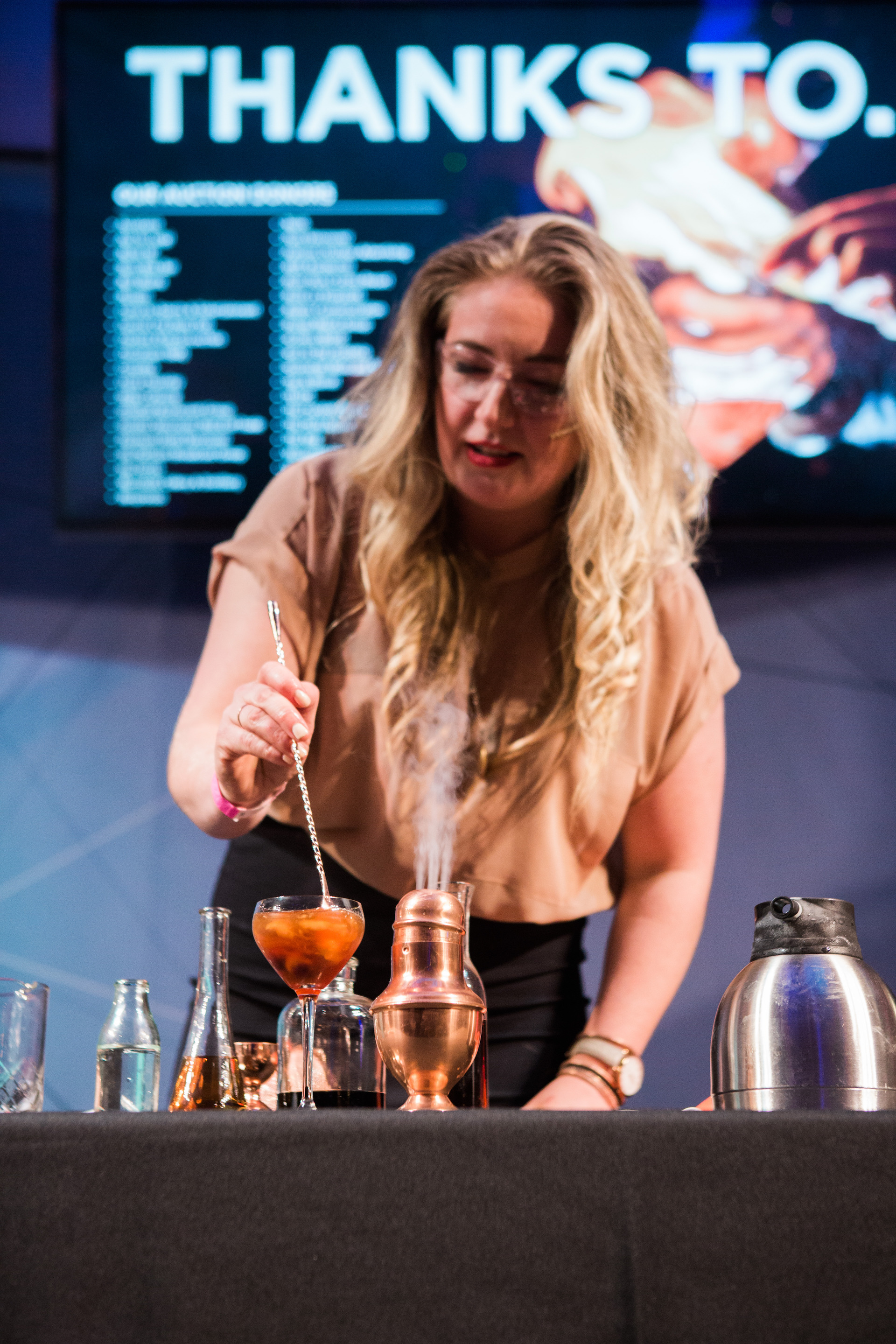 Silent Auction
There were prizes in gourmet gifts, luxury vacation packages, and various lifestyle experiences donated by sponsors that were on the silent auction,  contributing to the total proceedings of the fundraising event.
Finally…
What an incredible time and I'm looking forward to Science of Cocktails 2020!