When they shut down Tsui Hang Village on Granville, for me it was sentimental.  Being such a popular spot for the after-hour crowd on Granville Street, it was my favourite too in my old clubbing days. Not so much eating at their dining room, my buddies and I just ordered from their small takeout window on Davie Street. We usually loaded up with hot & sour soup and spicy chicken wings, perfect fixes for the empty stomach and boozed-up body after a long night of dancing.  The restaurant was also secretly known for offering "Cold Tea", a teapot full of beer after legal serving hours. And Cold Tea actually has become the name of the new restaurant that has taken over the location.
The history of Tsui Hang aside, the name Cold Tea doesn't sound super appealing to me at first. If you are Asian growing up drinking hot or warm tea, cold tea just sounds like a bit off. I hate to sound negative, but this really was my first reaction when I heard the name. However, this has made me even more curious about the food and the restaurant.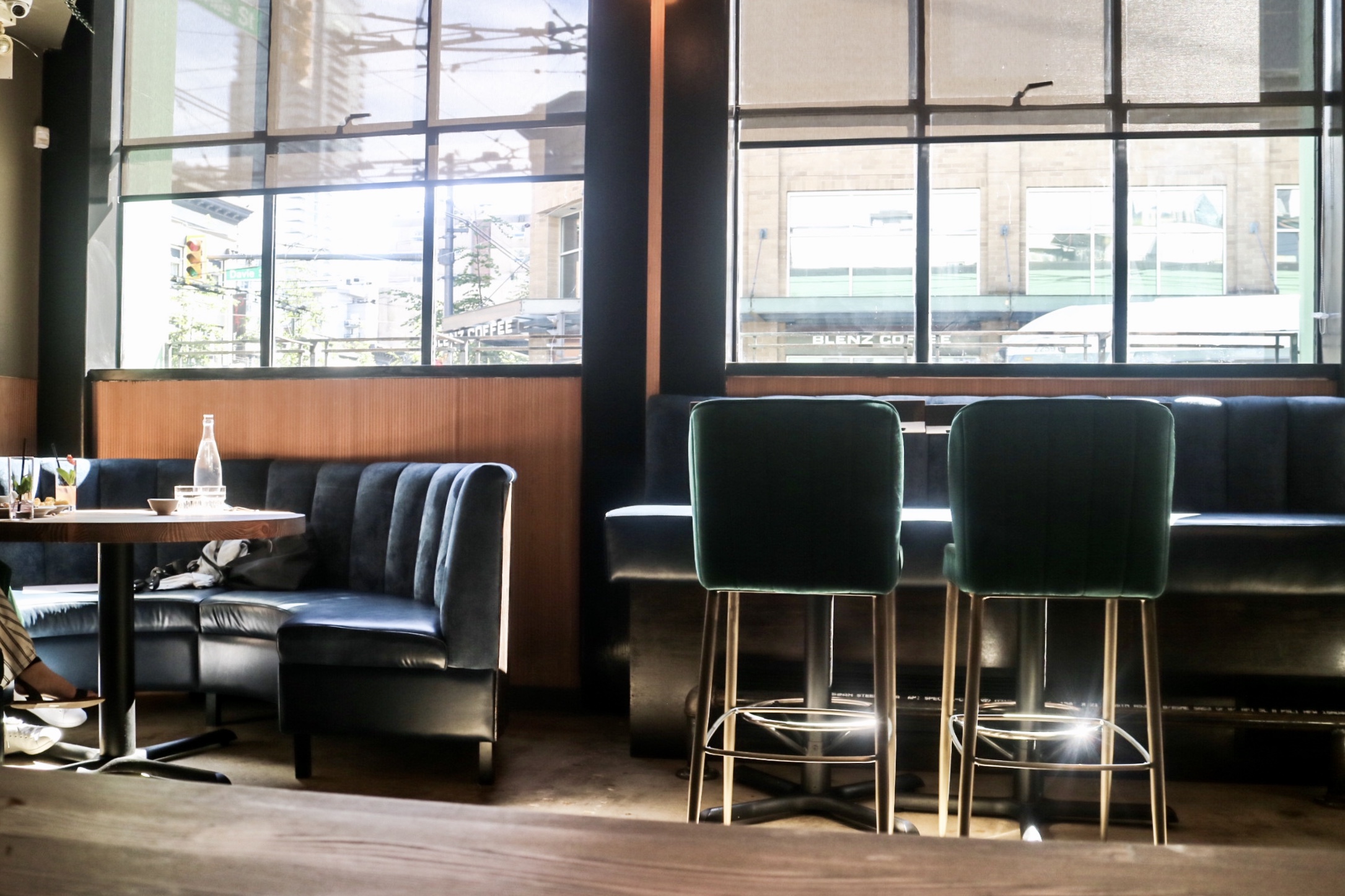 I walked into the dining room and was instantly impressed.  This is no longer the sketchy dated Chinese joint jam-packed with big old round tables. The spacious interior is tastefully designed with a mix of modern and hipster elements – solid wood tabletop,  soft velvet textiles on stylish booth & chairs, and the tall windows through which the afternoon sun is brightening up the entire space.
One of the co-owners, Ron Cheng gave us a warm welcome. Ron was the former GM of Hapa Izakaya and Tap & Barrel, and he's running the new restaurant along with his brother, Joe Cheng, the former Minami barkeep, as well as restauranteur Paul Rivas, owner of Bodega on Main and The Parlour, and Chef Thien Vuong, who helmed the kitchen at Bodega on Main, The Parlour, and Frankie G.'s. With the backgrounds of these restaurant veterans, we can't help expecting a menu that's influenced by Asian and Spanish cuisines.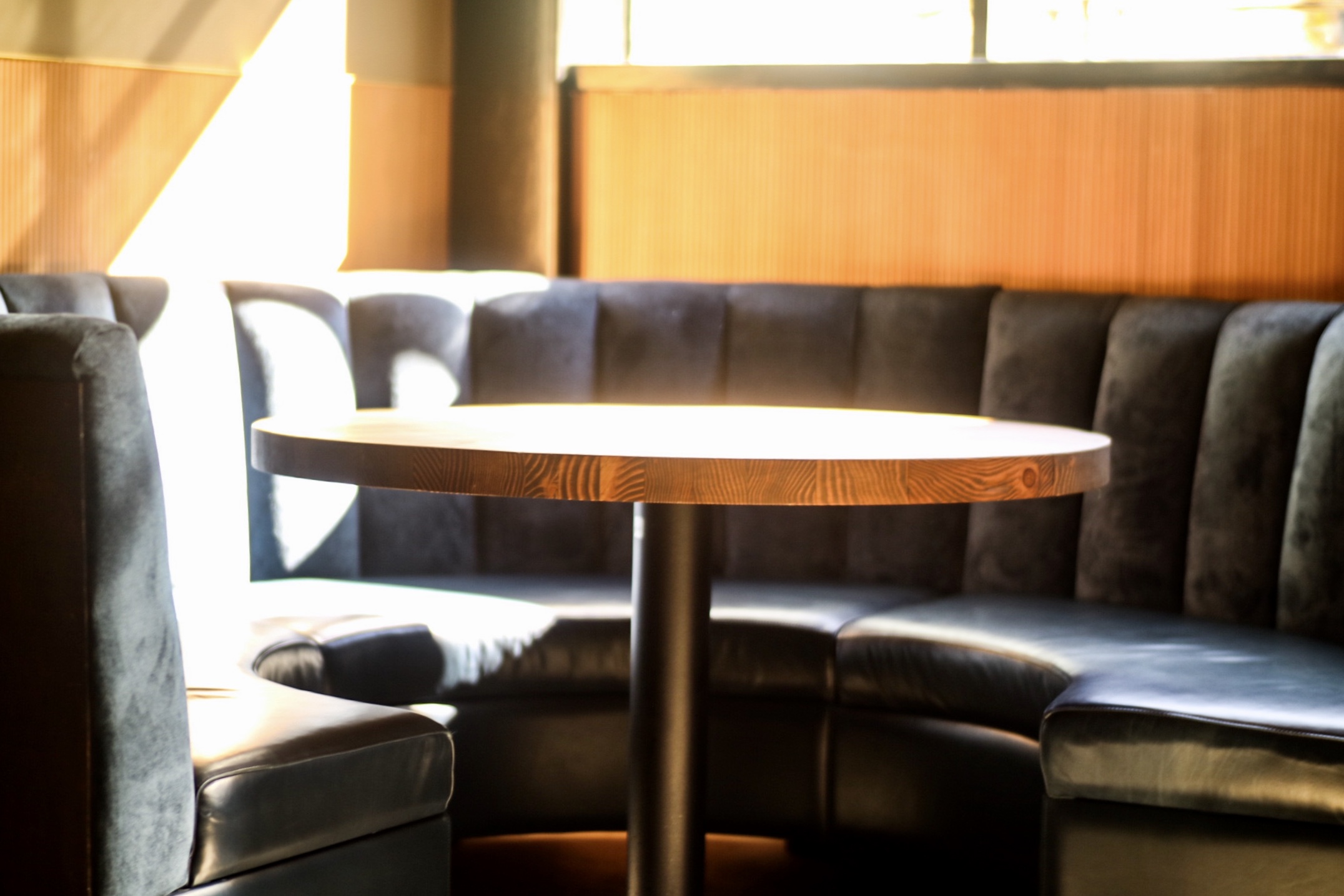 Naturally, Joe is now in charge of the beautiful bar at Cold Tea. The cocktail menu looks enticing with the use of a lot of fresh ingredients, to keep up with the lightness of Asian tapas dishes. Our first few sips were indeed quite refreshing. The Garden Fizz ($15) is quite summery, featuring Hendricks Gin, Pimms No.1, strawberry syrup, lemon juice, and topped with whipped egg white. The Scotch Thistle ($15) is incredibly delightful, keeping the classic scotch flavour from Monkey Shoulder, but offering a balanced taste mixed with blackberry tea syrup, lime juice, and Dickie's ginger beer.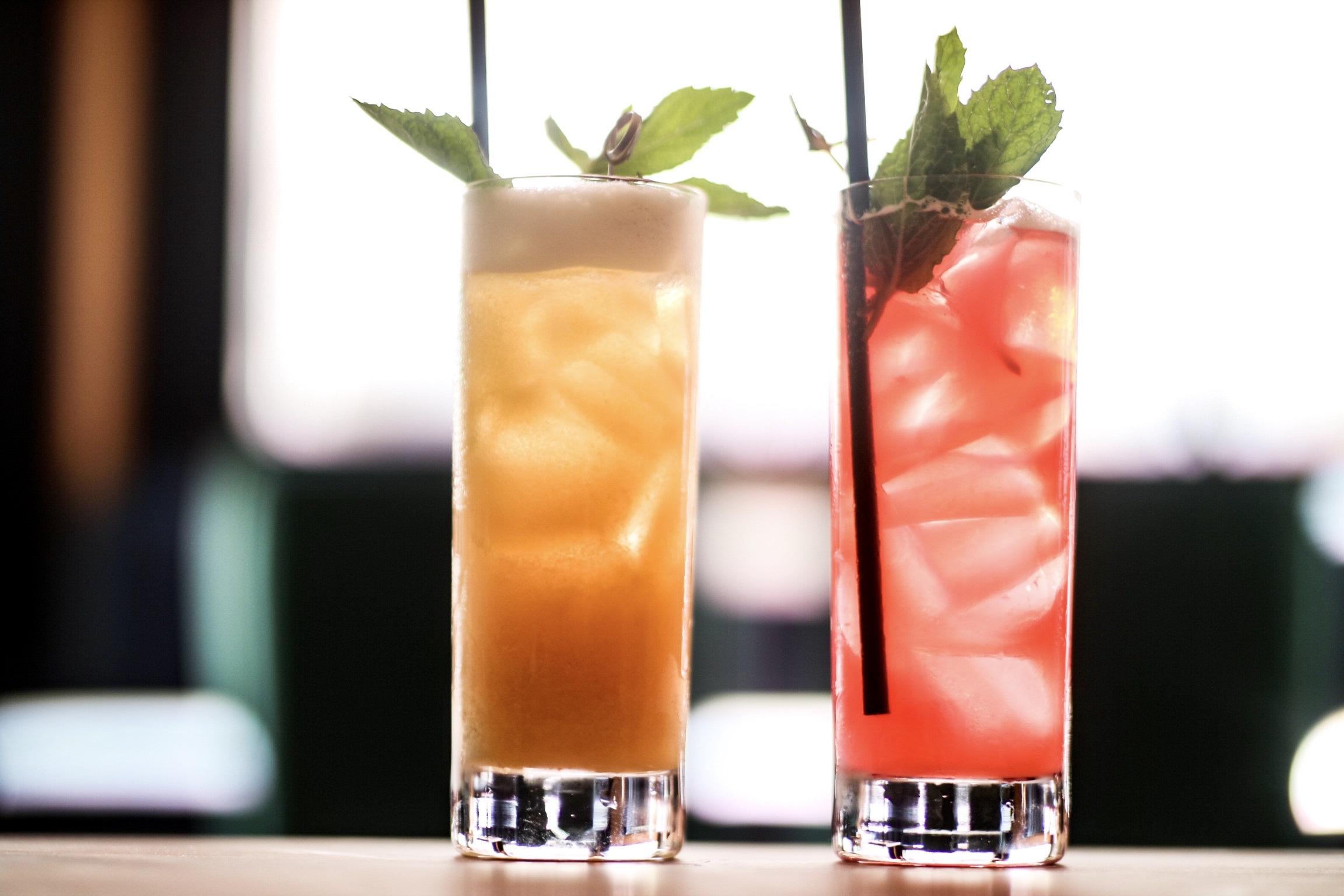 For the 2nd around, my guest RC went for bolder flavours and ordered the Cuppa' Joe ($15), a take on Espresso Martini, mixed with Absolut, condensed milk syrup, espresso, Licor 45, and angostura bitters. The condensed milk syrup is the Asian twist for the classic cocktail, giving some richness without being overly sweet.  I stayed on the light side with Drink #75 ($14), prepared with Beefeater Gin, lemon juice, mandarin-ginger-yuzu syrup, orange bitters, and sparkling wine, another take on a classic, which is French 75 this time.  The Asian element is tasty for the drink but the name could be a bit more exciting?
While featuring cocktail, their extensive drink menu also includes sake and wines, as well as local & imported beers.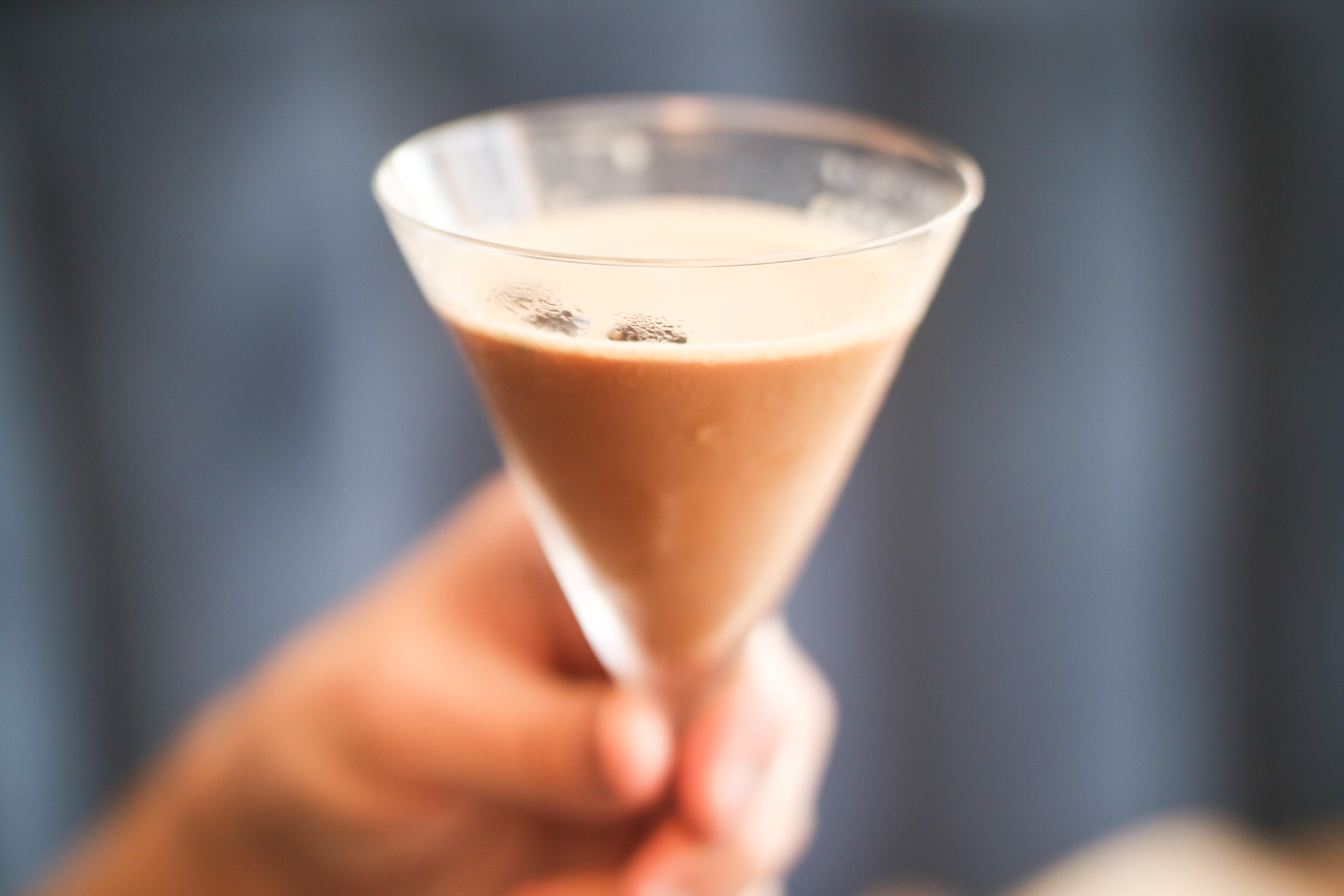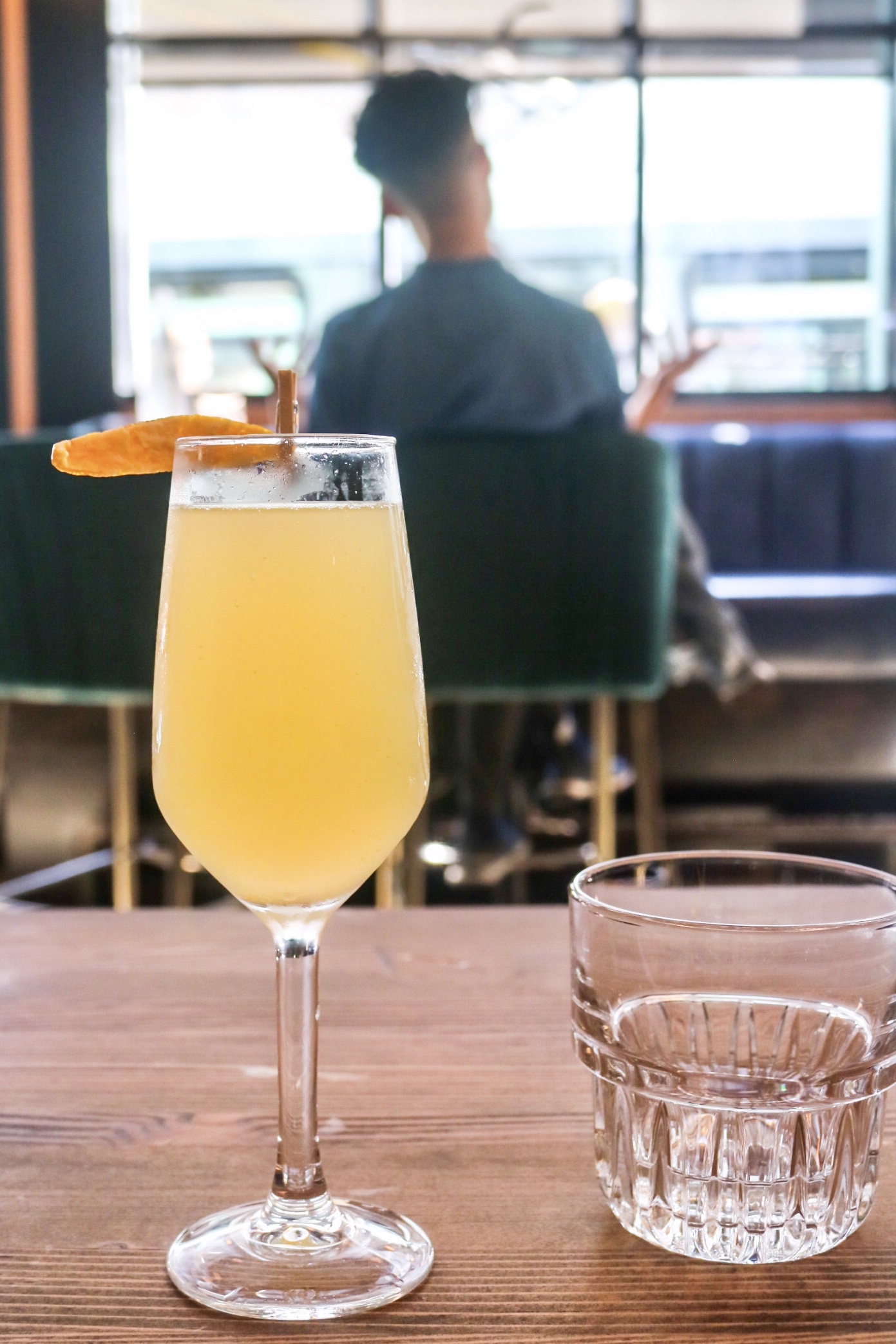 The food menu reminds me of the one at Bao Bei or Sai Woo but looks bigger. While there are sections featuring Chinese and Vietnamese flavours,  there are dishes with elements from other world cuisines.
The Pork Belly Bao ($8), the Prawn Brochette Skewers ($6), and the Chicken Skewers ($6) are small bites that provide classic Asian flavours. However, nothing can be more classic than such wonderful flavours on Wok Beef ($15), which could only be made from sizzling hot wok.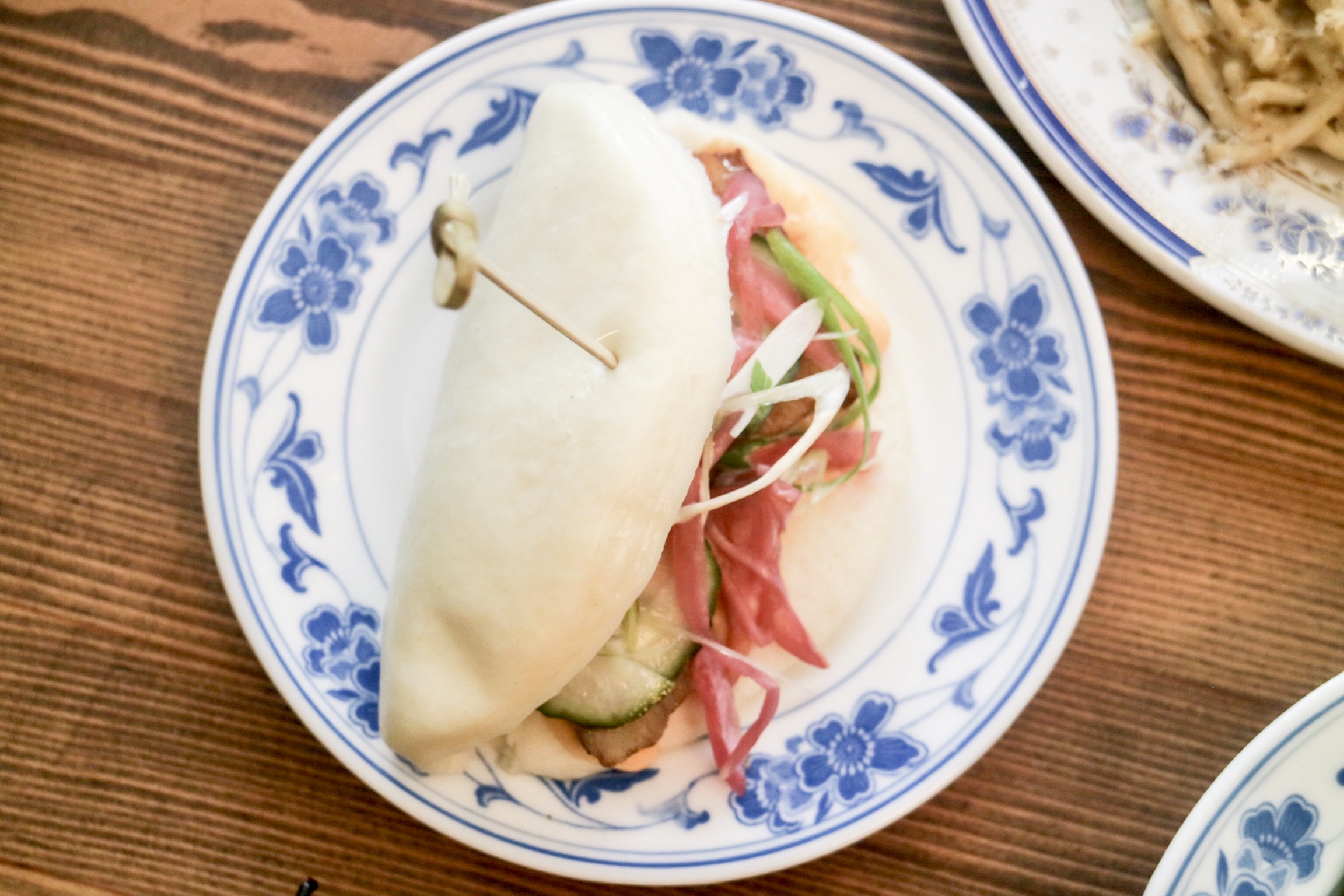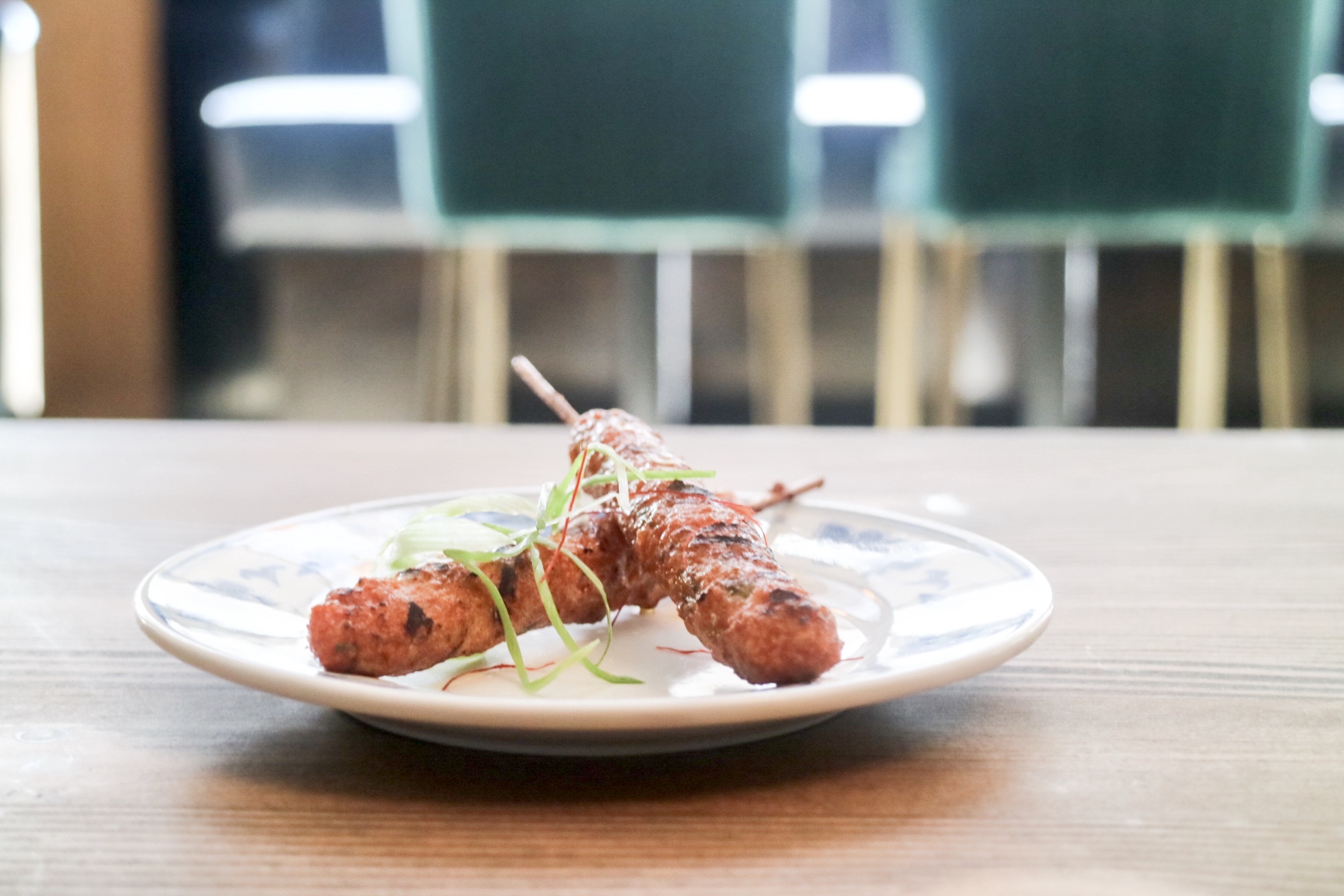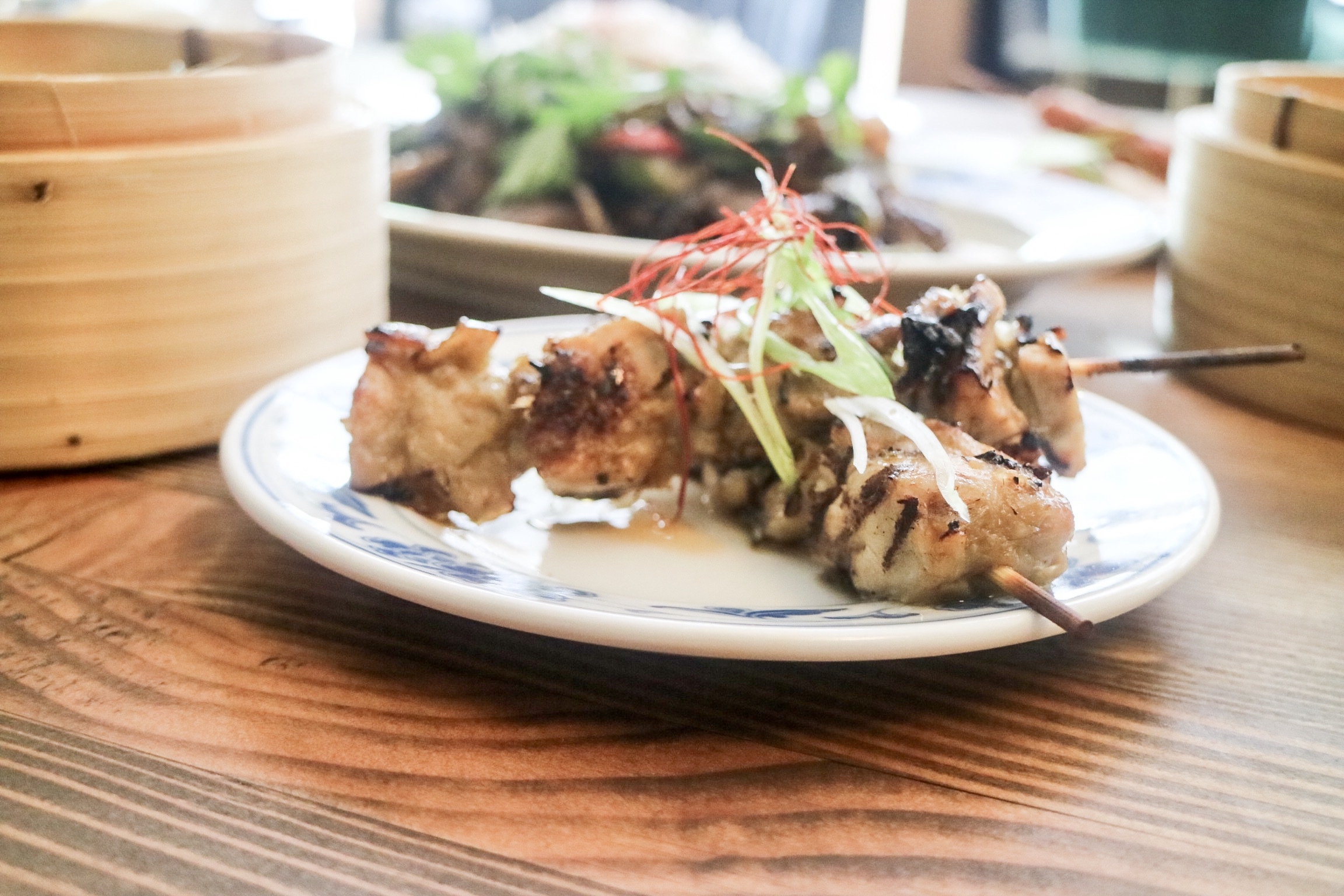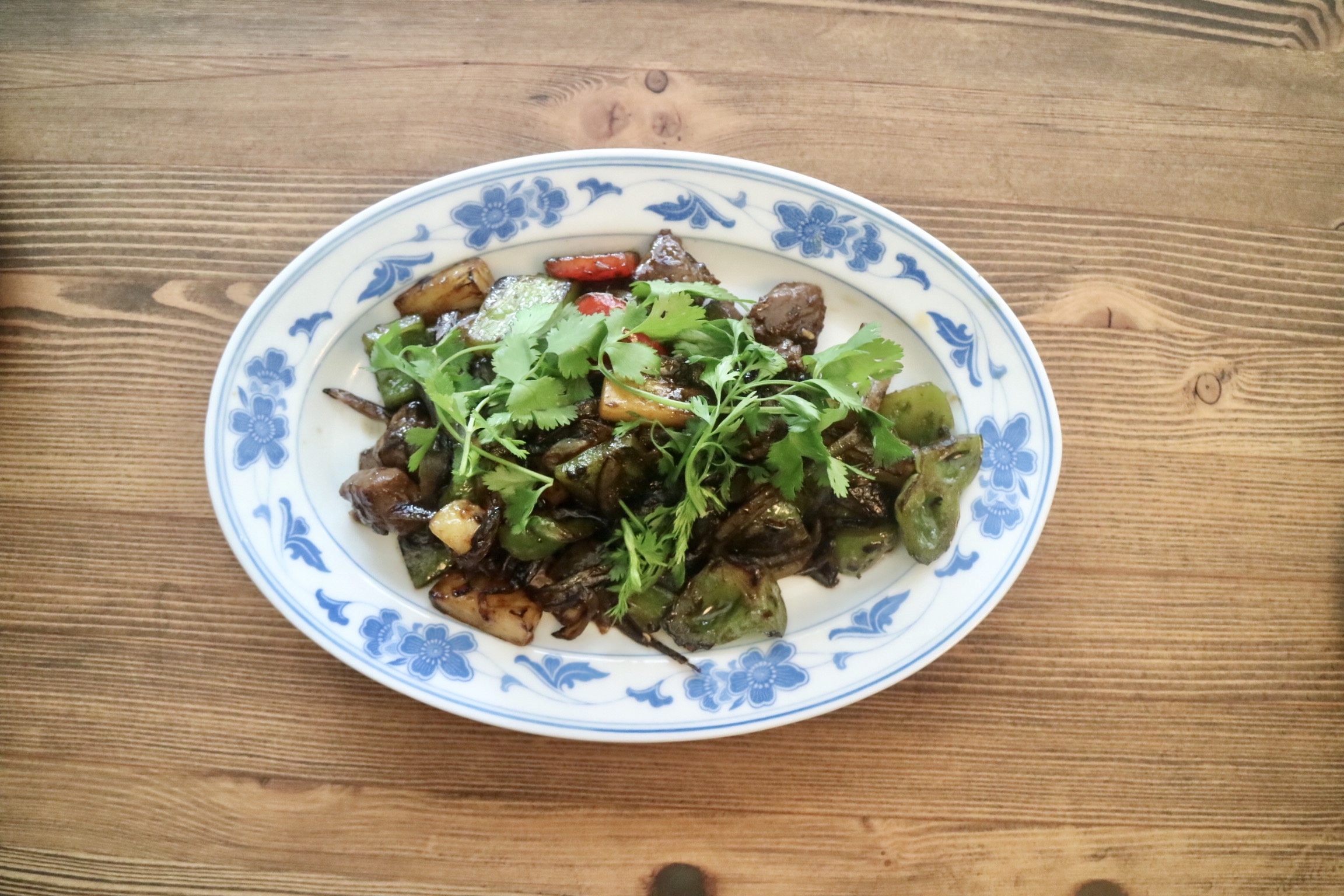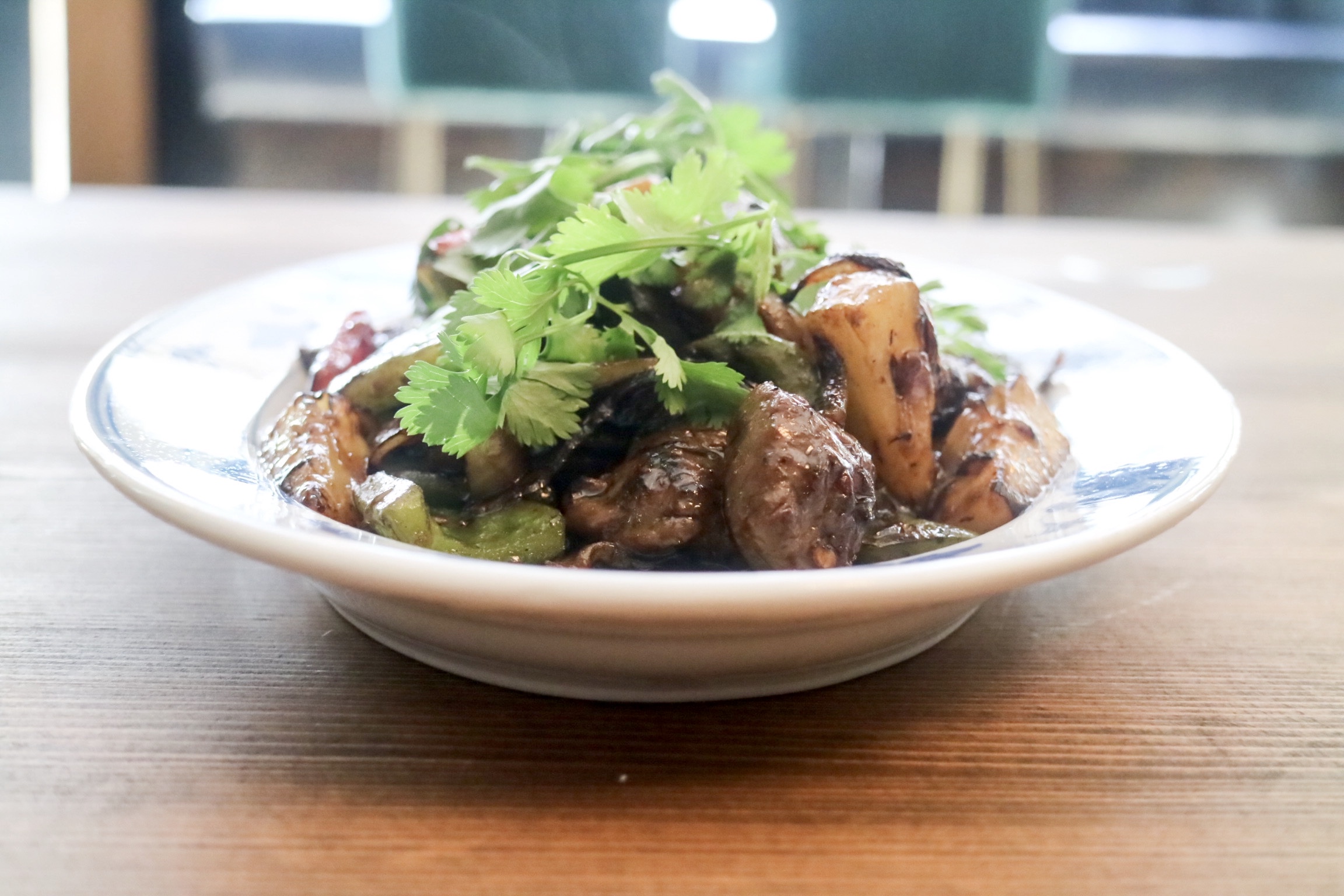 The Lai Fun Carbonara ($15) was the highlight of the dining experience here.  Lai fun is rice noodle that is shaped like udon. These noodles were perfectly cooked with a bit of a bite and topped with 5 spiced cured bacon, cream, sous vide egg, parmesan, green onion and chili threads, getting the best from both Chinese and Italian flavours.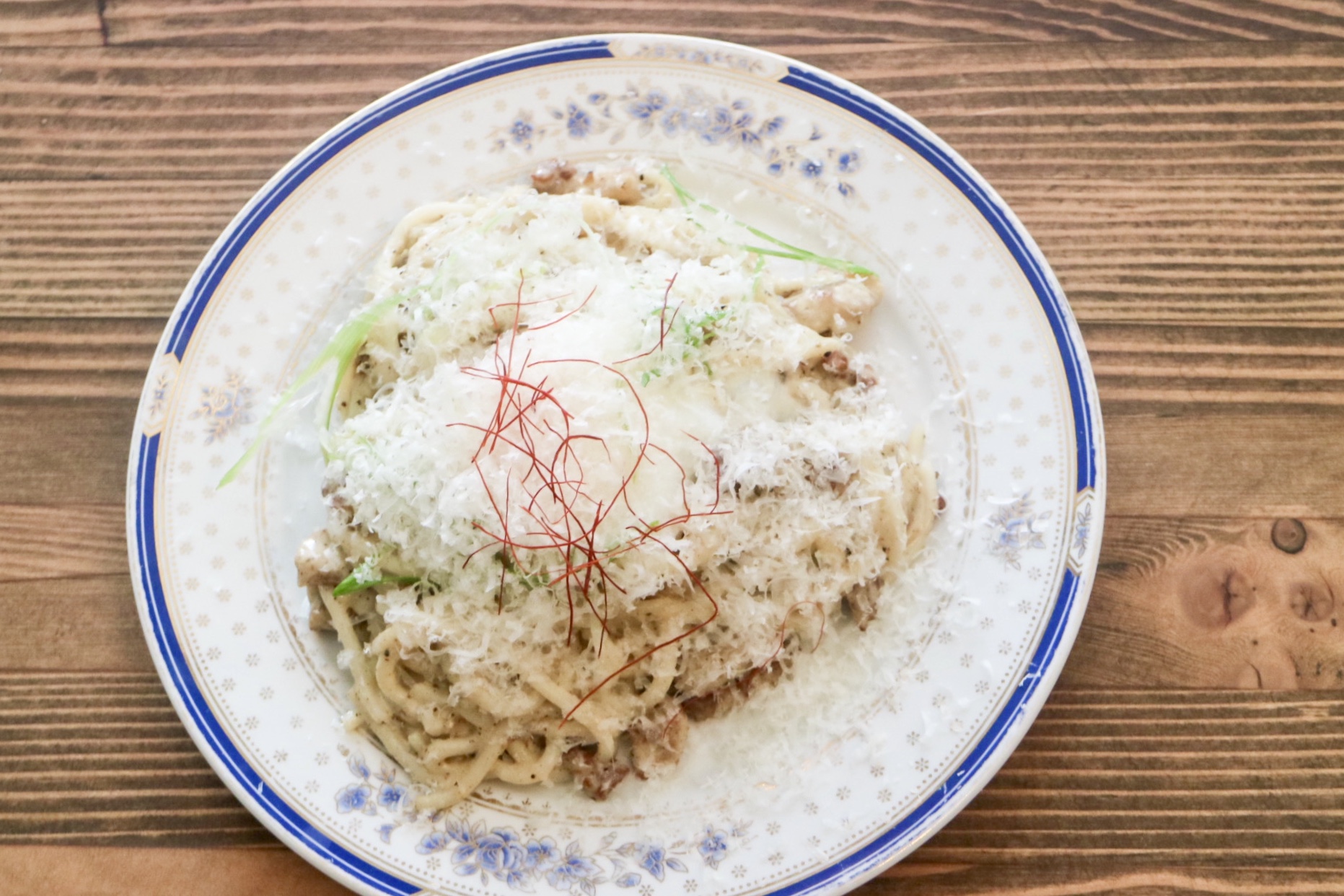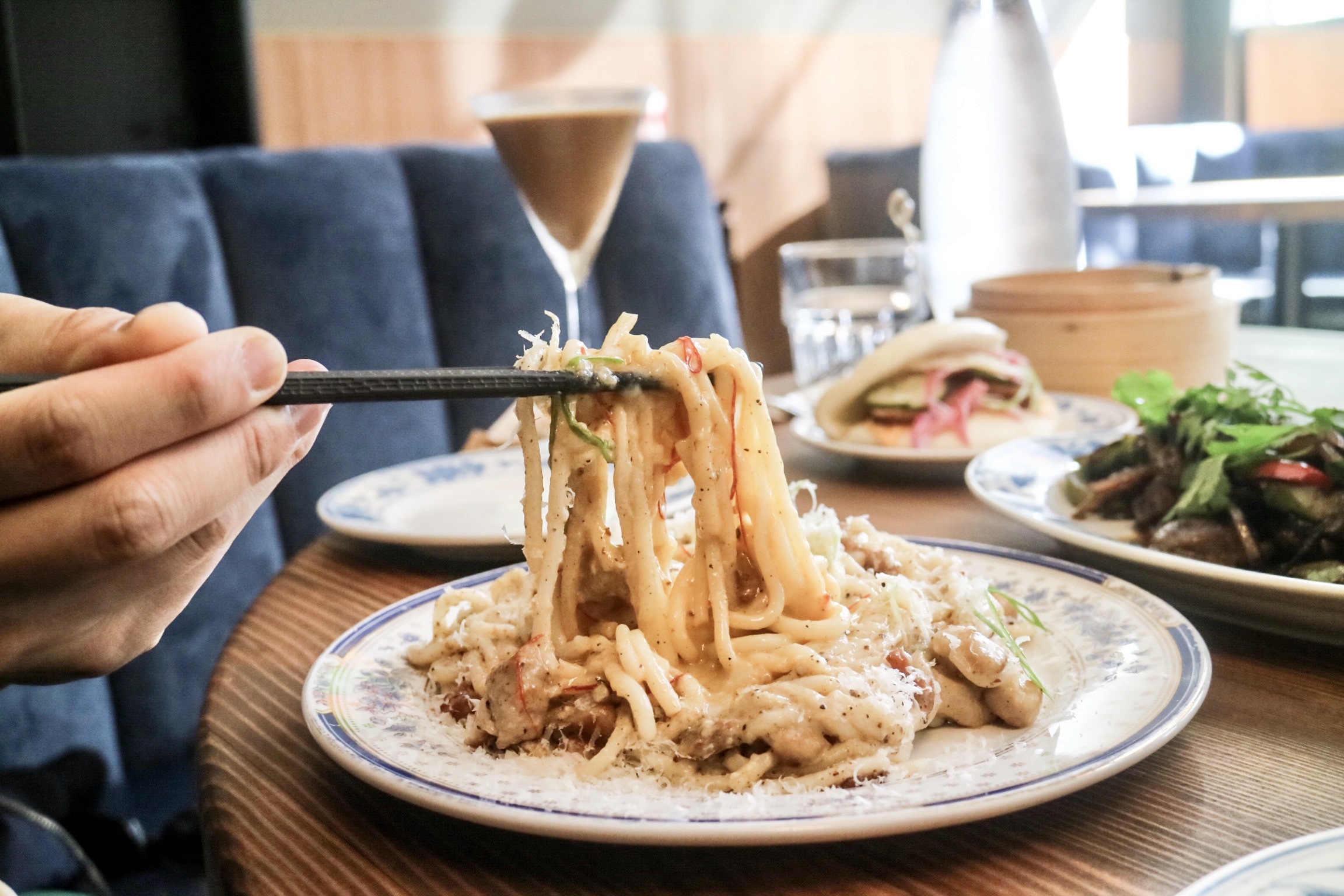 It's hard to miss the $5 All-Day Dim Sum section on the menu. I have always thought Chinese dumplings would make perfect tapas for a drinking party of friends. The Har Gow and the Dicky's Dumps (hand-made dumplings) came to our table looking legit. The taste might not be textbook perfect compared to what old school Chinese restaurants serve, but good enough to represent the classics.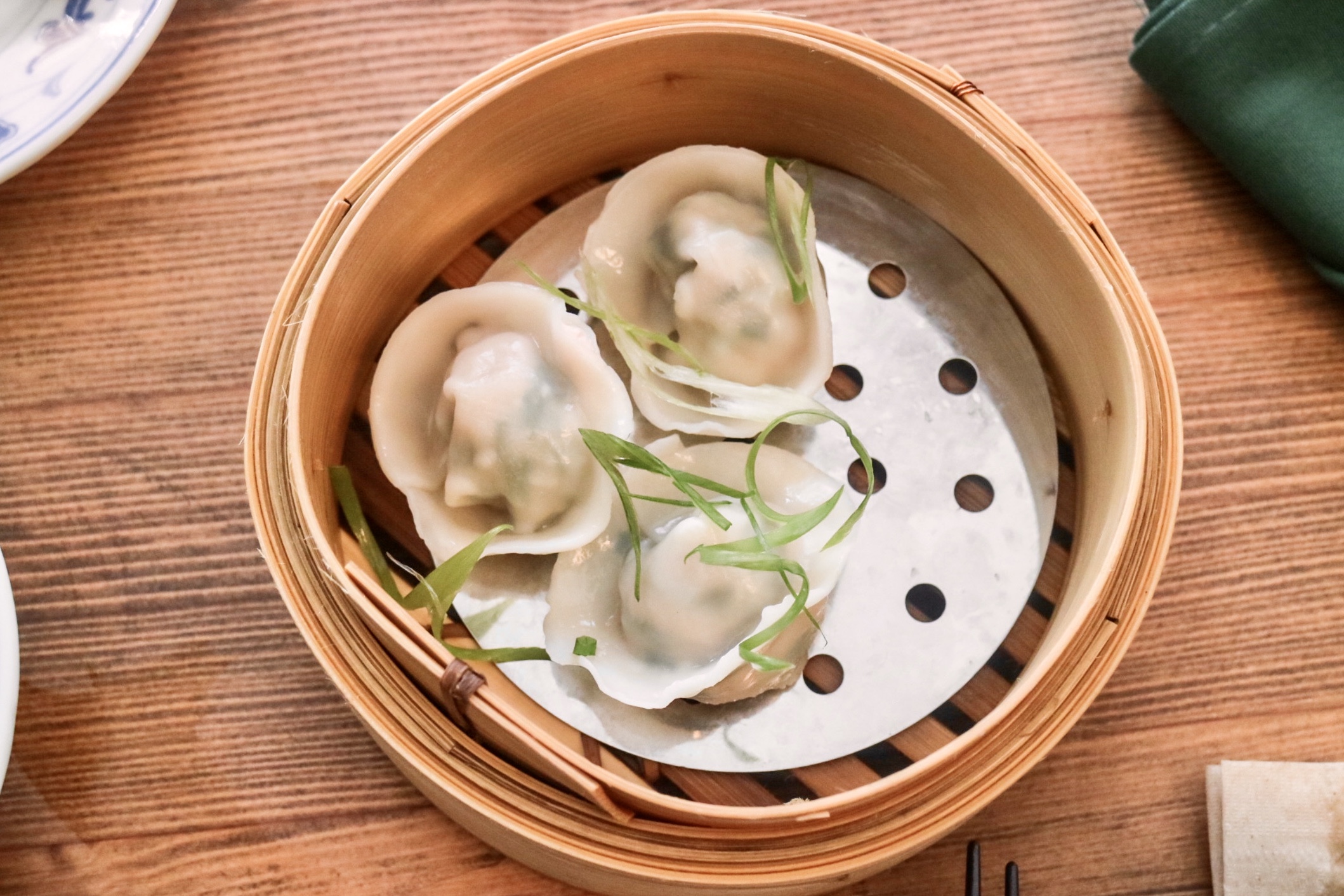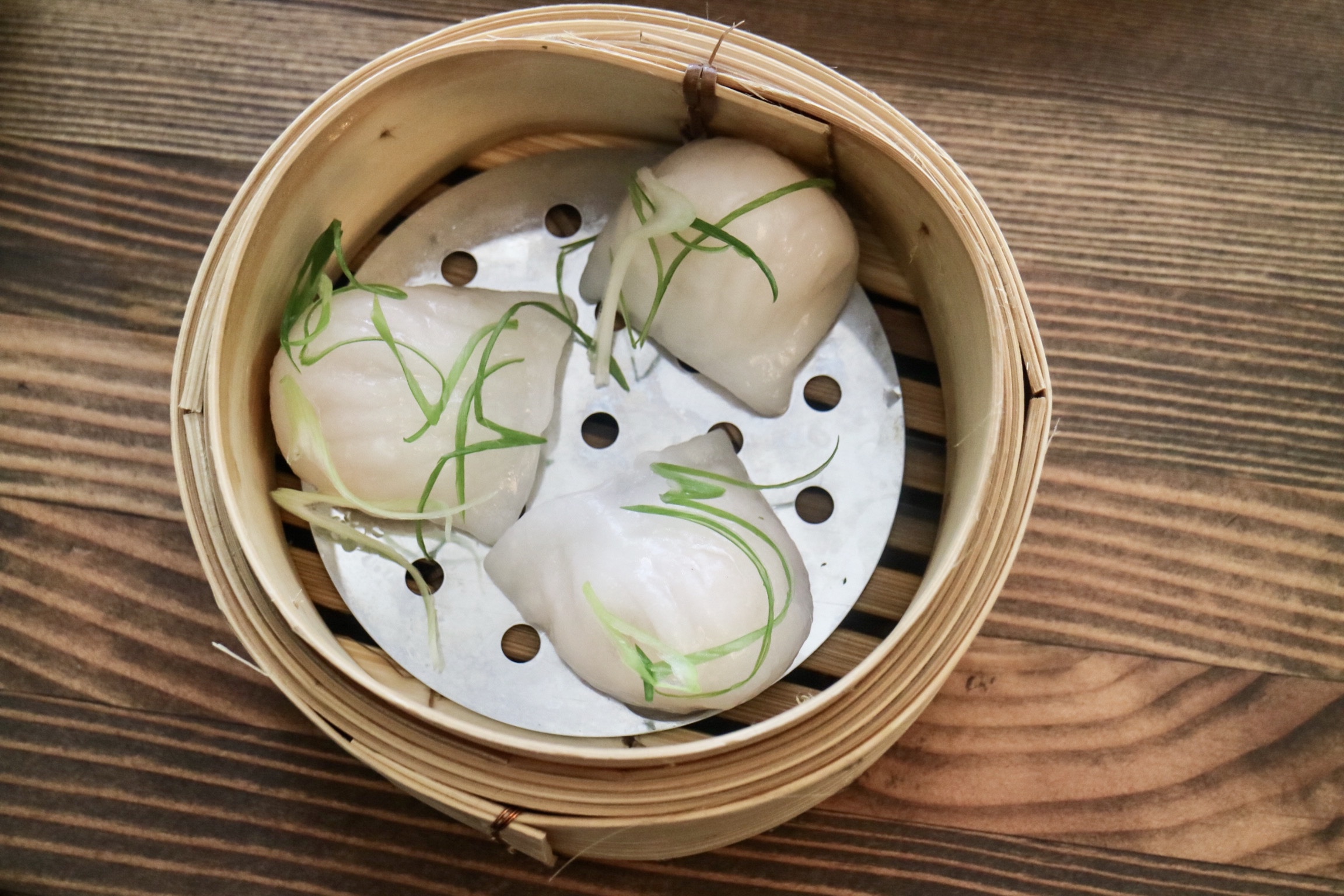 For dessert, the Chocolate Dipped Chinese Doughnuts ($7) has turned the savoury Chinese fried bread into a sweet treat, by adding Goji berry buttercream, chopped almonds, and dolce con Leche. Just like the Lai Fun Carbonara, incorporating western elements into a traditional Asian staple totally works.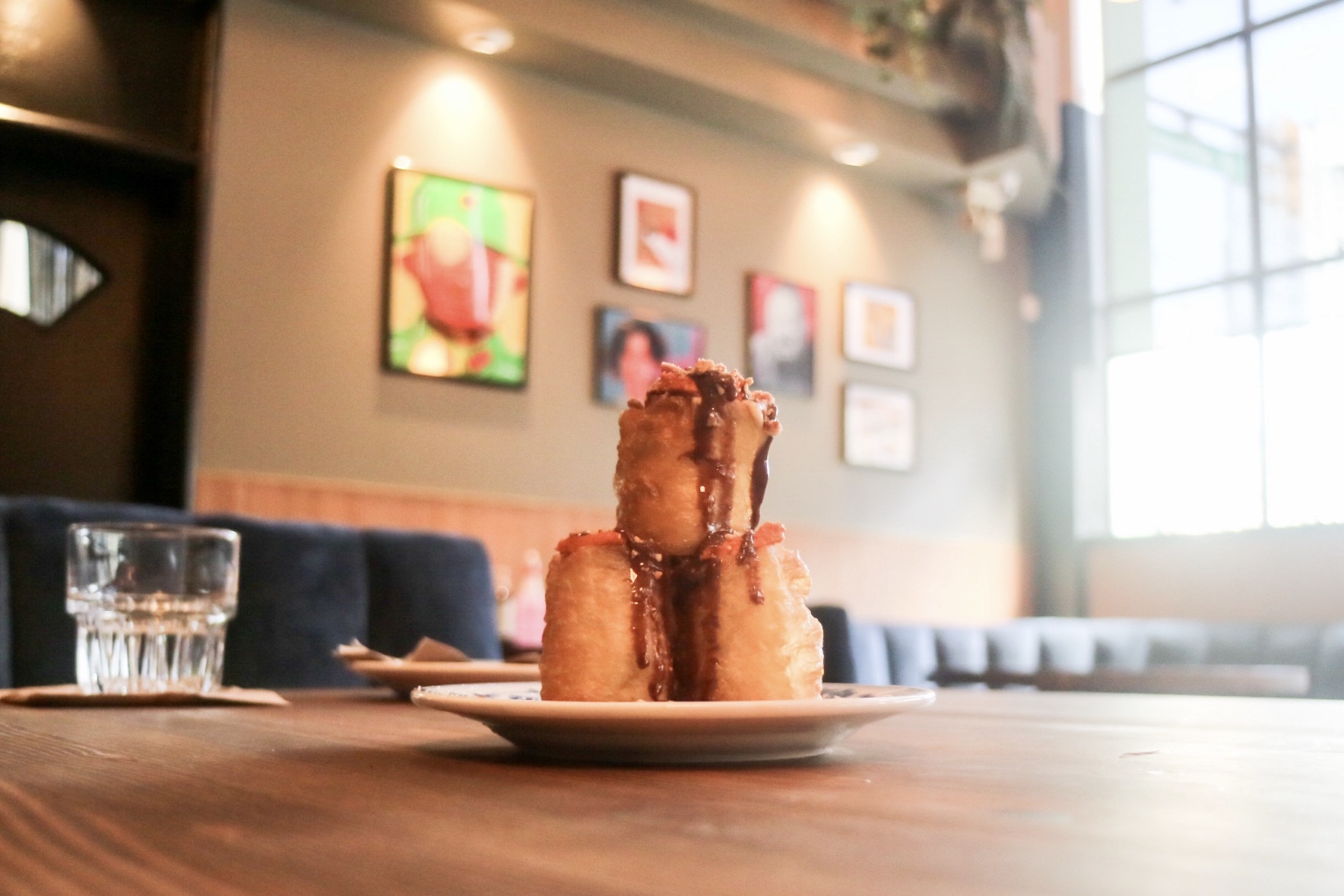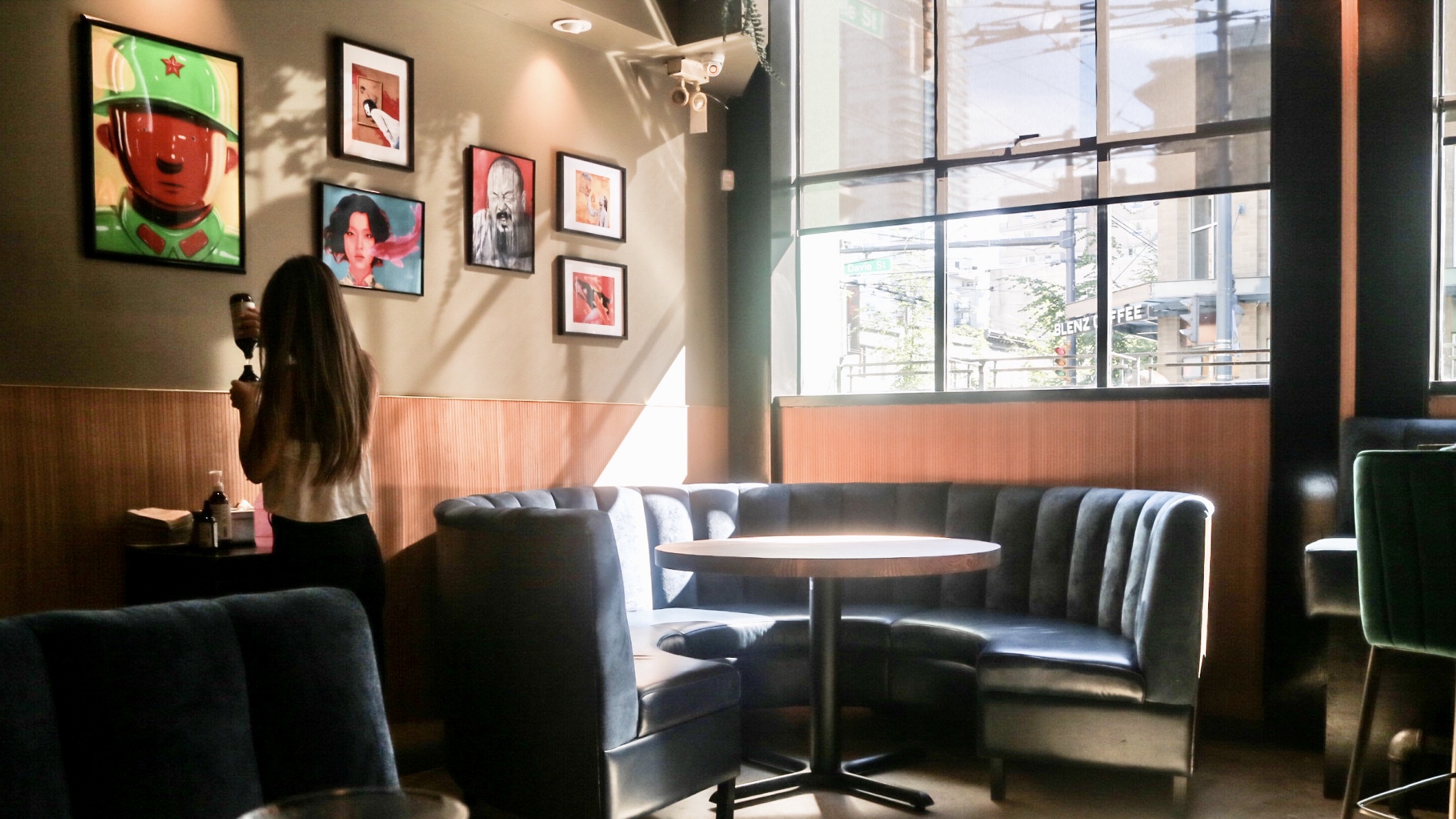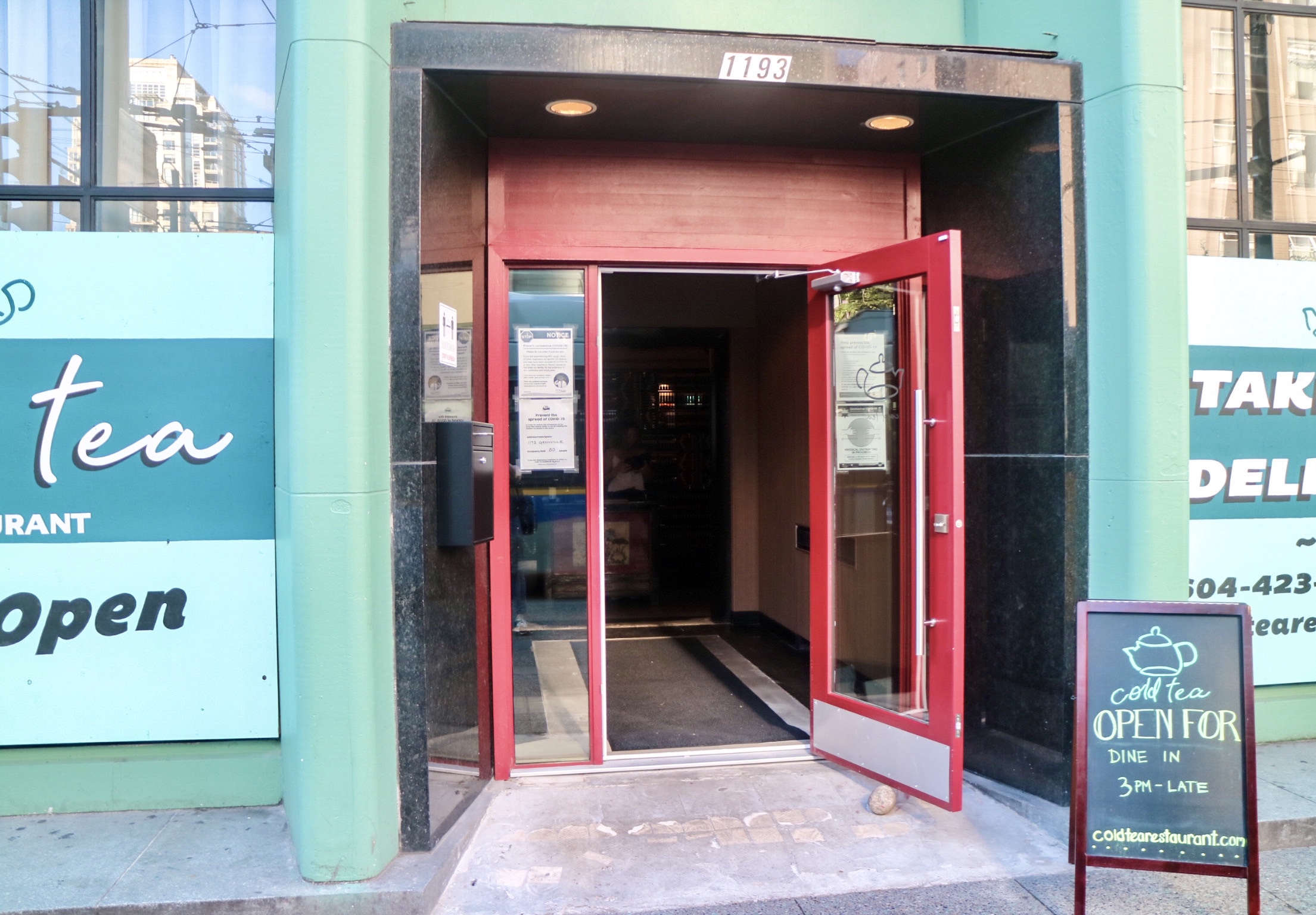 Final thoughts
When Chef Vuong walked by the table, I had to compliment him on his creations.  As a foodie, I certainly prefer dishes like Lai Fun Carbonara or Chocolate-dipped Chinese Doughnuts – something more fun and original. However, the smaller, rather traditional plates such as the baos, the dumplings, and the wok dishes represent the classics admirably. Every single dish I had here today was nicely designed and executed.  In addition, the well-curated cocktail and beverage program,  along with the inviting ambiance and friendly staff, also made such great impression. This restaurant would do well, as it is run by a group of experienced professionals that work really well together.
$$
rating: 4/5
Cold Tea Restaurant
1193 Granville St, Vancouver, BC V6Z 1M1
(604) 423-2653 or coldtearestaurant.com
* Most of the food and beverage items tasted in this post were complimentary. Opinions are on the reviewer's own.