After almost 3 months' absence from any kind of food/restaurant crawling activities, I was happy to attend Vancouver Foodster's Culinary Scavenger Hunt on the weekend. This multi-faceted "tasting experience" is slightly different from most of the organizer's Tasting Plates Series.  Invited guests would participate in touring in downtown Vancouver with clues, challenges, and other fun activities, and would be rewarded with delicious food, thirst-quenching beverages, and prizes!
In accordance with protocols of the BC Government's Phase Two reopening plans, each participating restaurant would have the measures in place to ensure the health and safety of each guest. These would include sanitization, personal protective equipment for staff, and Plexiglas dividers installed throughout the restaurants.
Firecrust Pizzeria
We started at Firecrust Pizzeria on Davie, one of my favorite spots for pizza in Downtown. After welcoming beers and spritzers, the host lead us into trivial games and a pizza box folding competition, along with a toothsome treat of their signature Margherita Pizza.   I had always wanted to try the folding, and this was kind of fun. And it became even more exciting when my guest and I won the competition and we received a $10 gift certificate each! Hey, this is not bad for only a couple of minutes of work folding a few pizza boxes!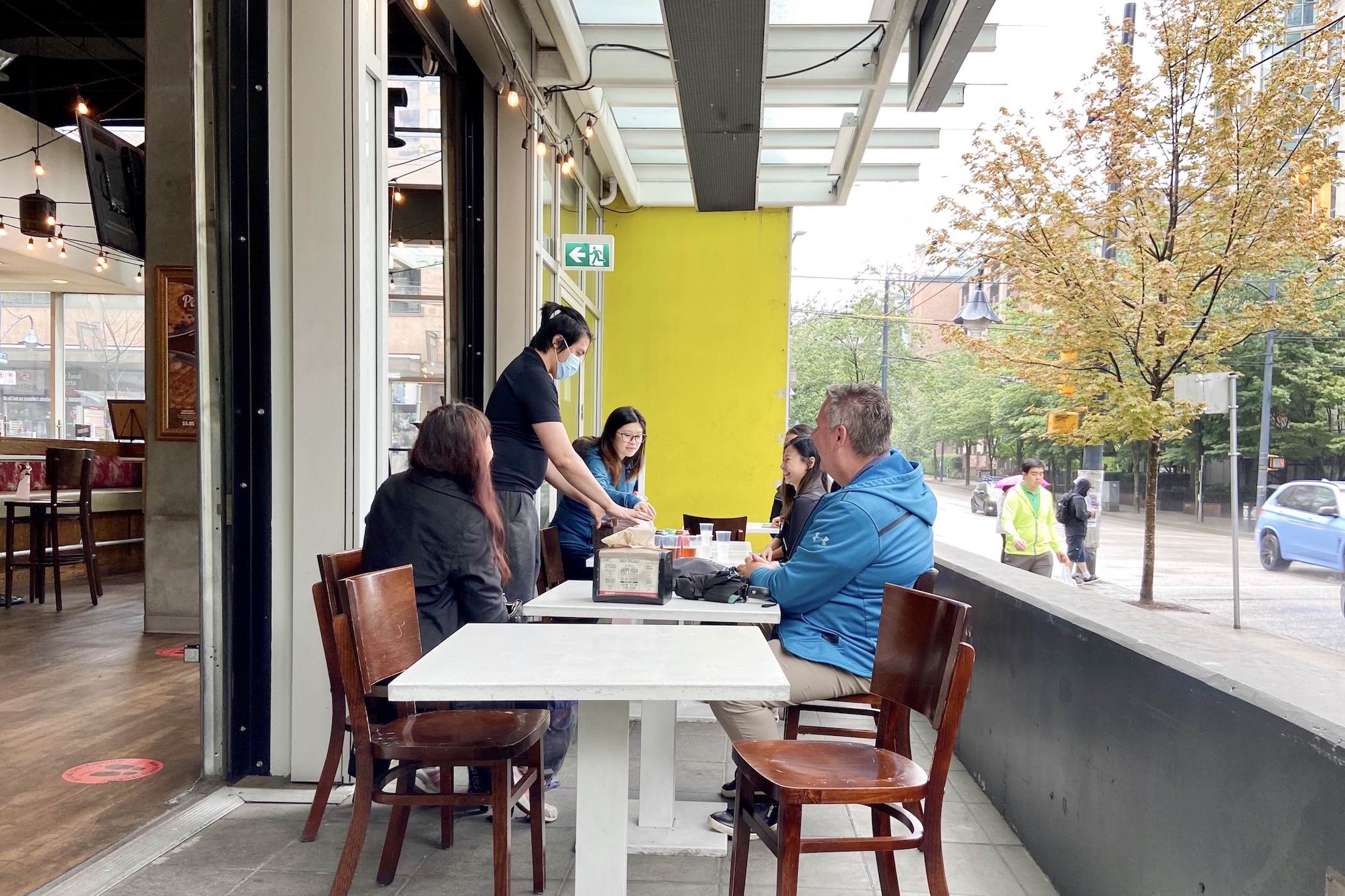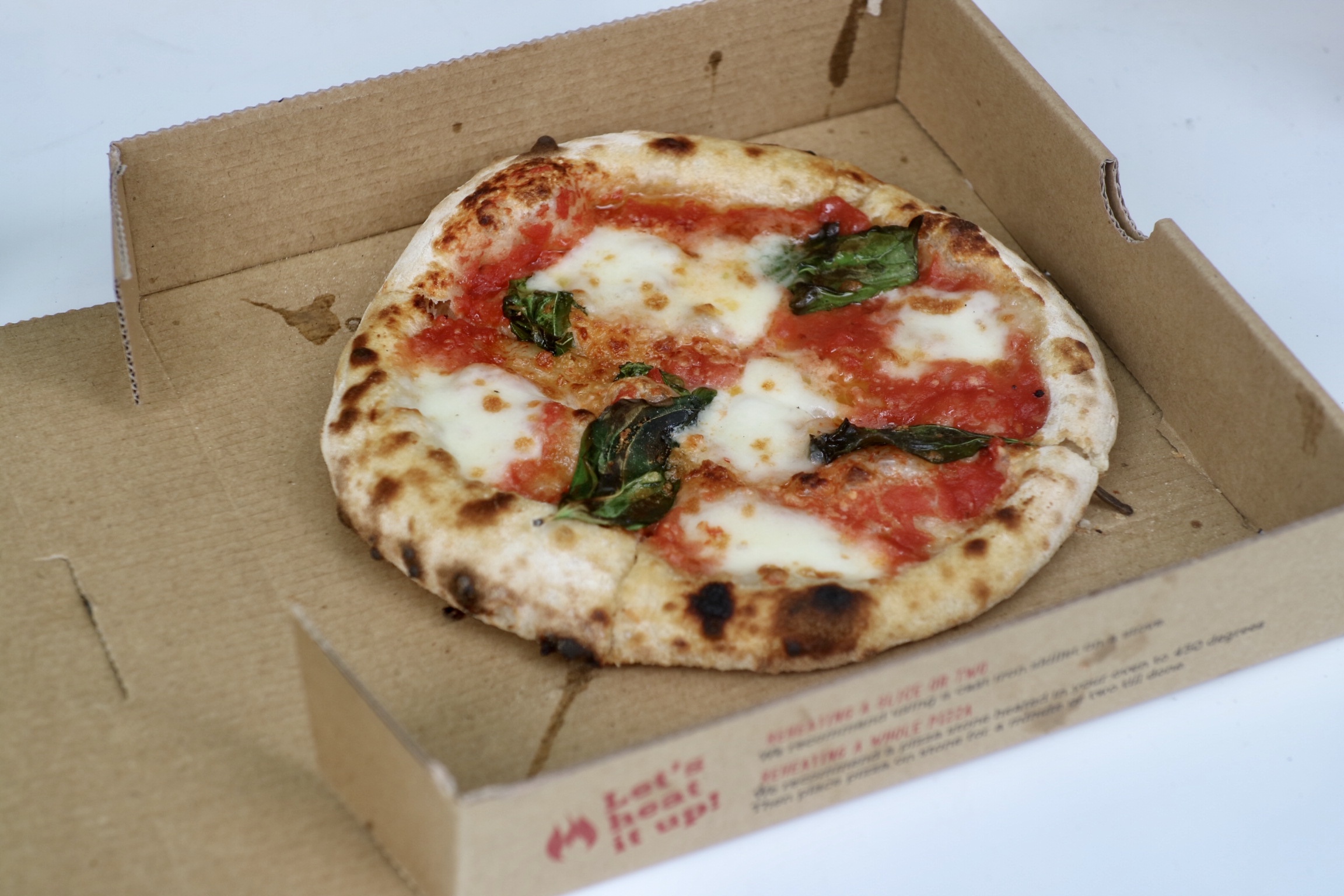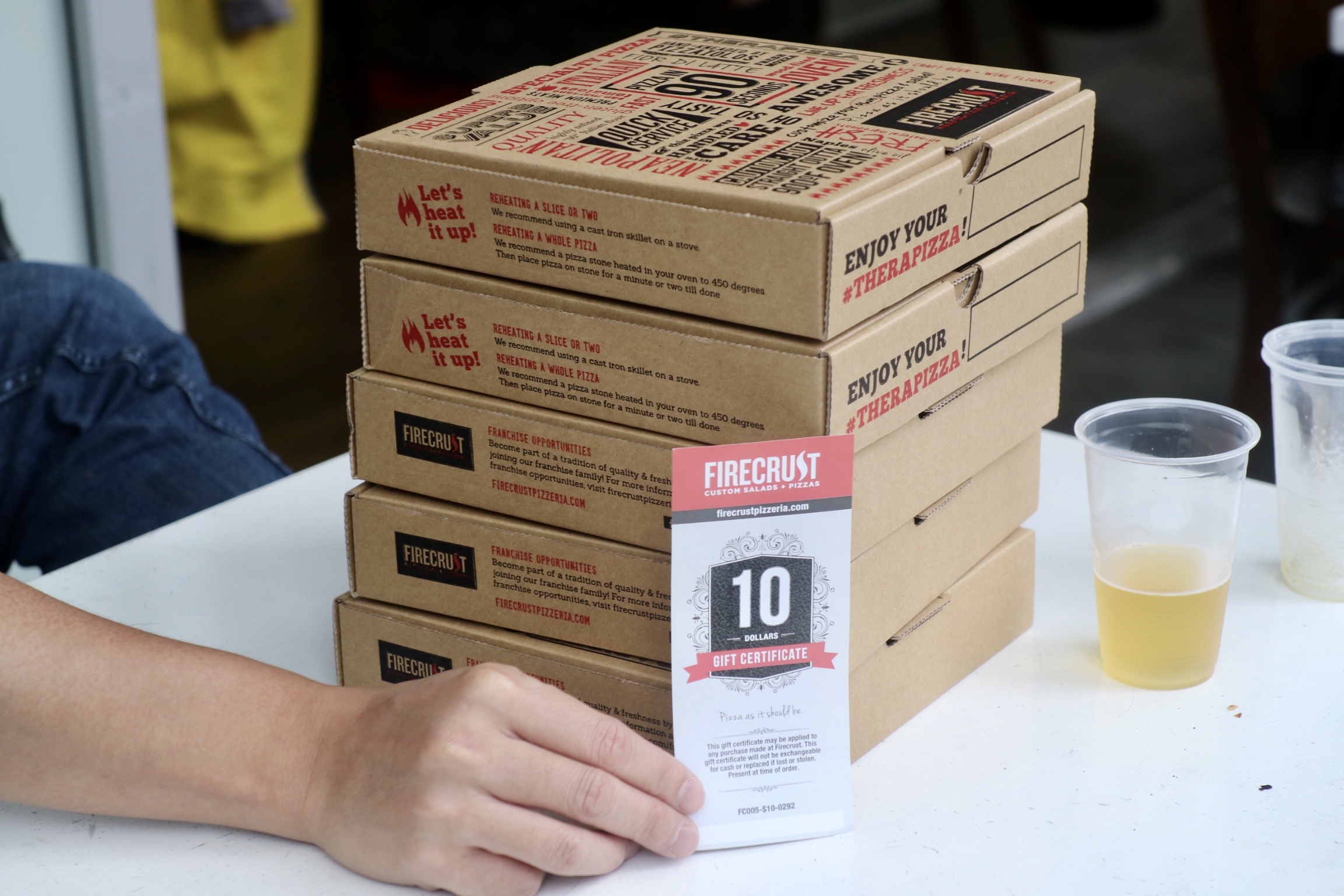 Pappa Roti
Next, we came to Pappa Roti for their famous Coffee Bun, along with a cool beverage chosen from the House Espresso and the Mango Iced Tea. They offer a $25 gift card to the winner of the prize draw.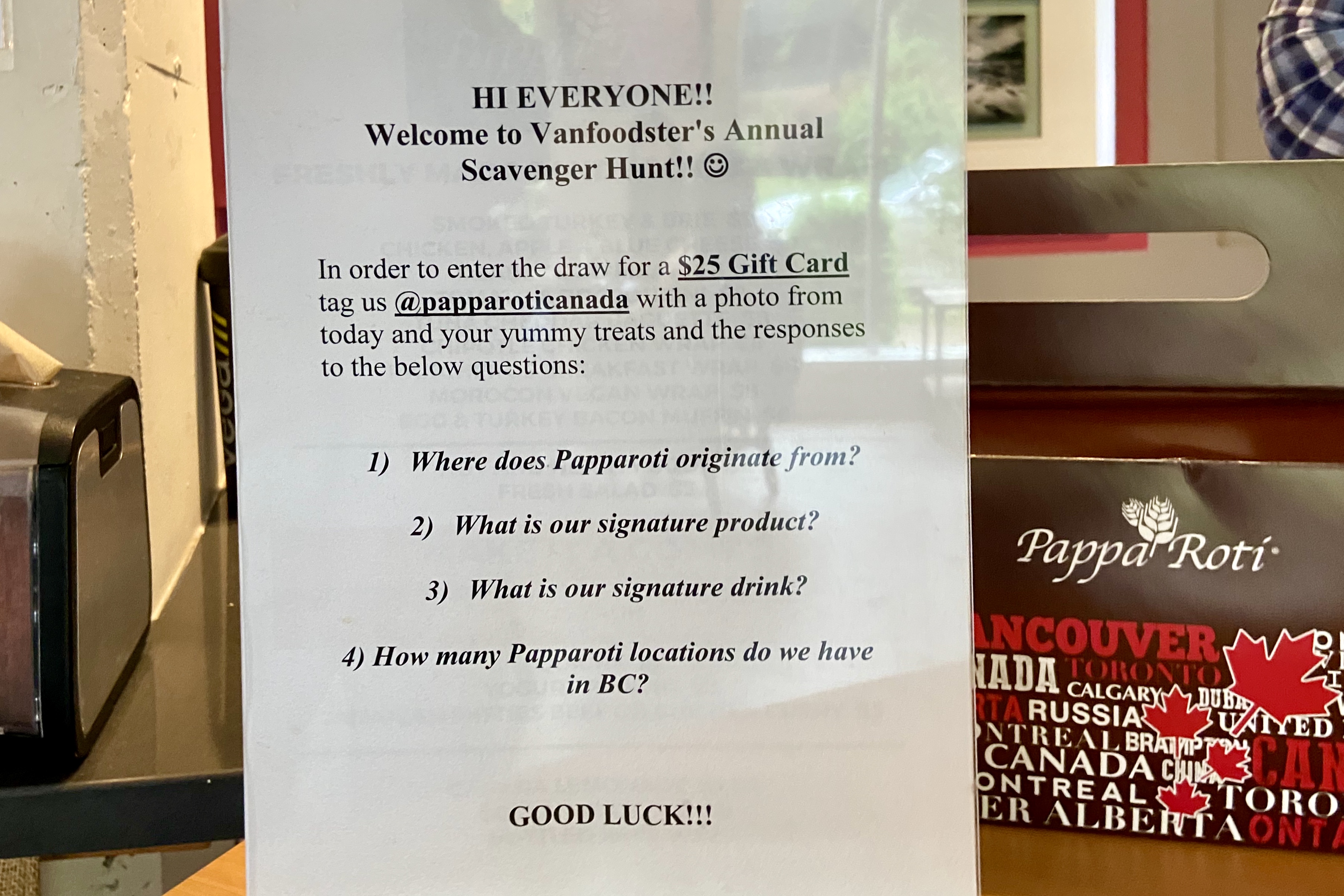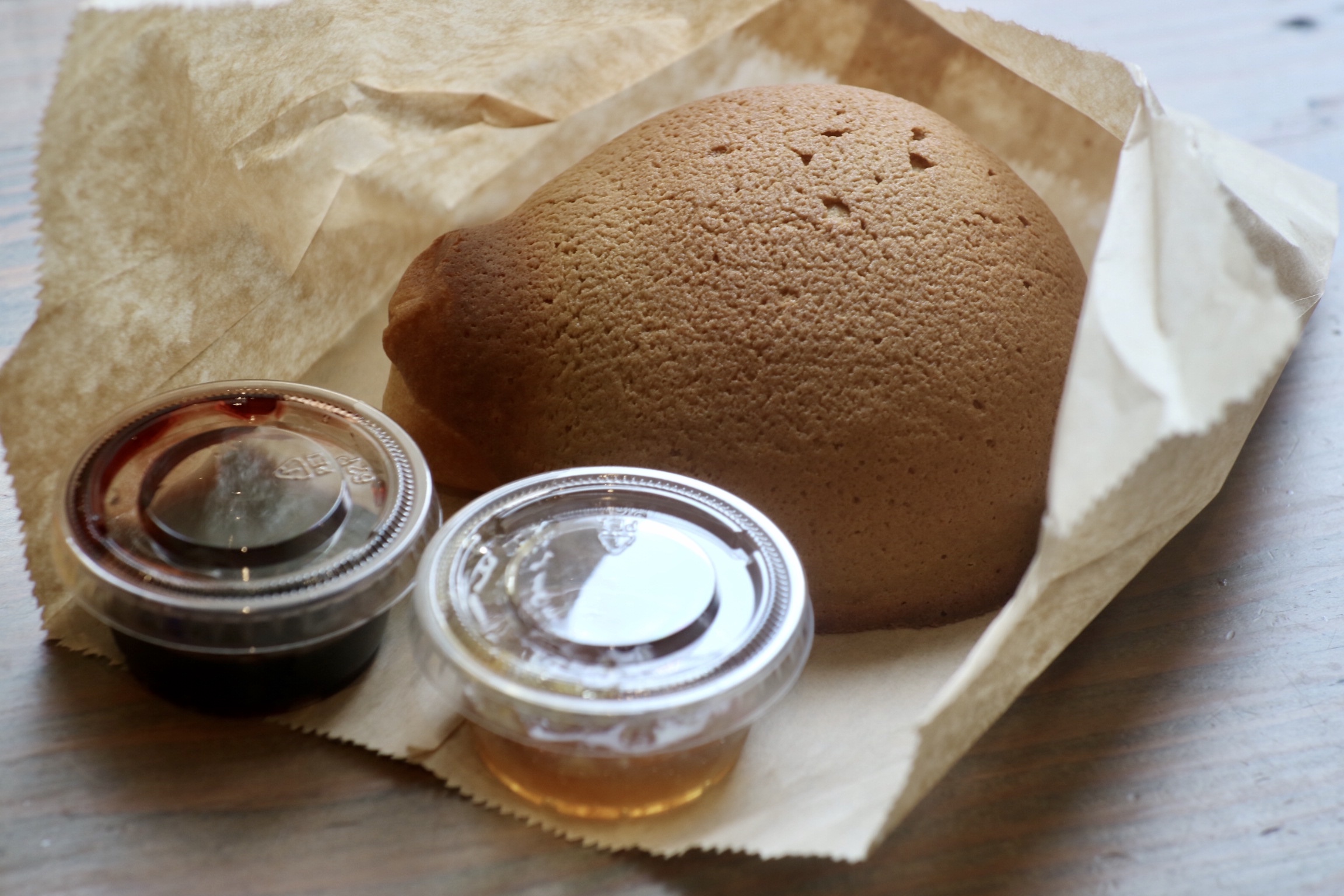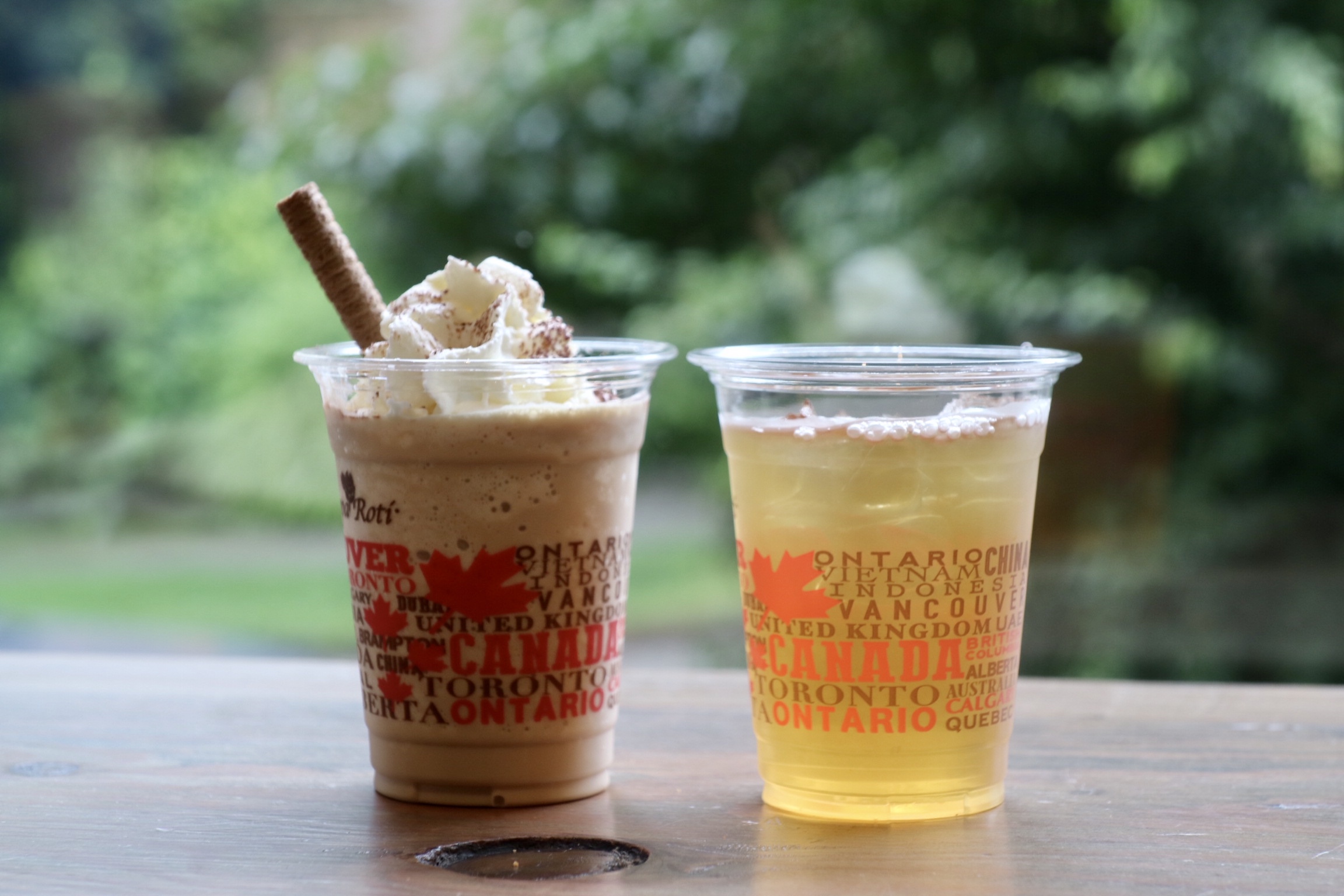 J&G Chicken
The next stop is at the Robson location of the fried chicken chain from Taiwan, J&G Chicken.   Once we answered the trivial question correctly, we were rewarded with a tasty plate of J&G Signature Fried Chicken and other yummy fried goods. Event articipants would also have a chance to win $25 gift card and 2 boxes of the ultra-popular Brown Sugar Boba Ice Cream Bar. I need to mention that their new Specialty Spicy Wings are so good! Each bite on the spicy wing reminded me of the taste of the night markets in Taiwan, with some extra flavors from exotic spices.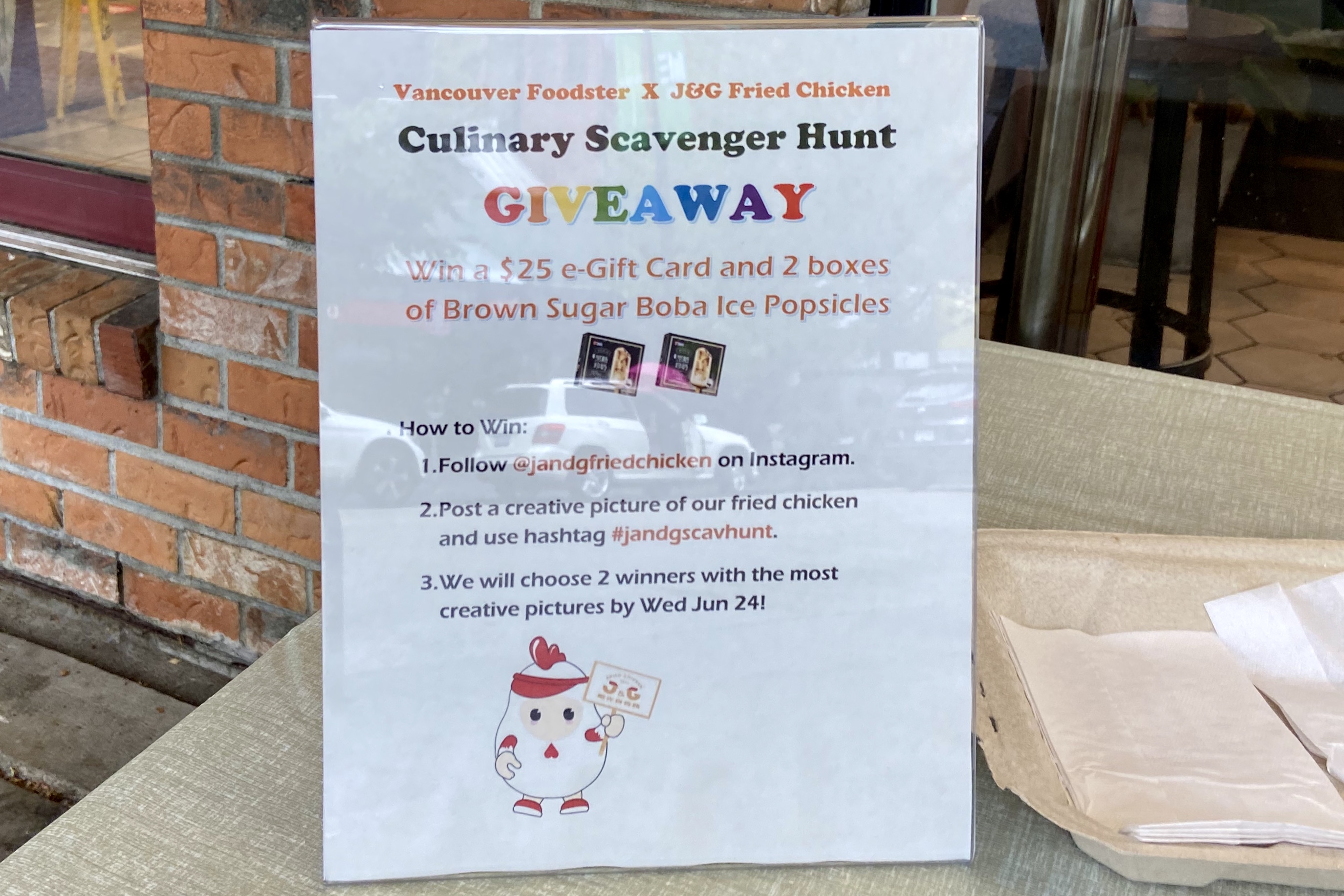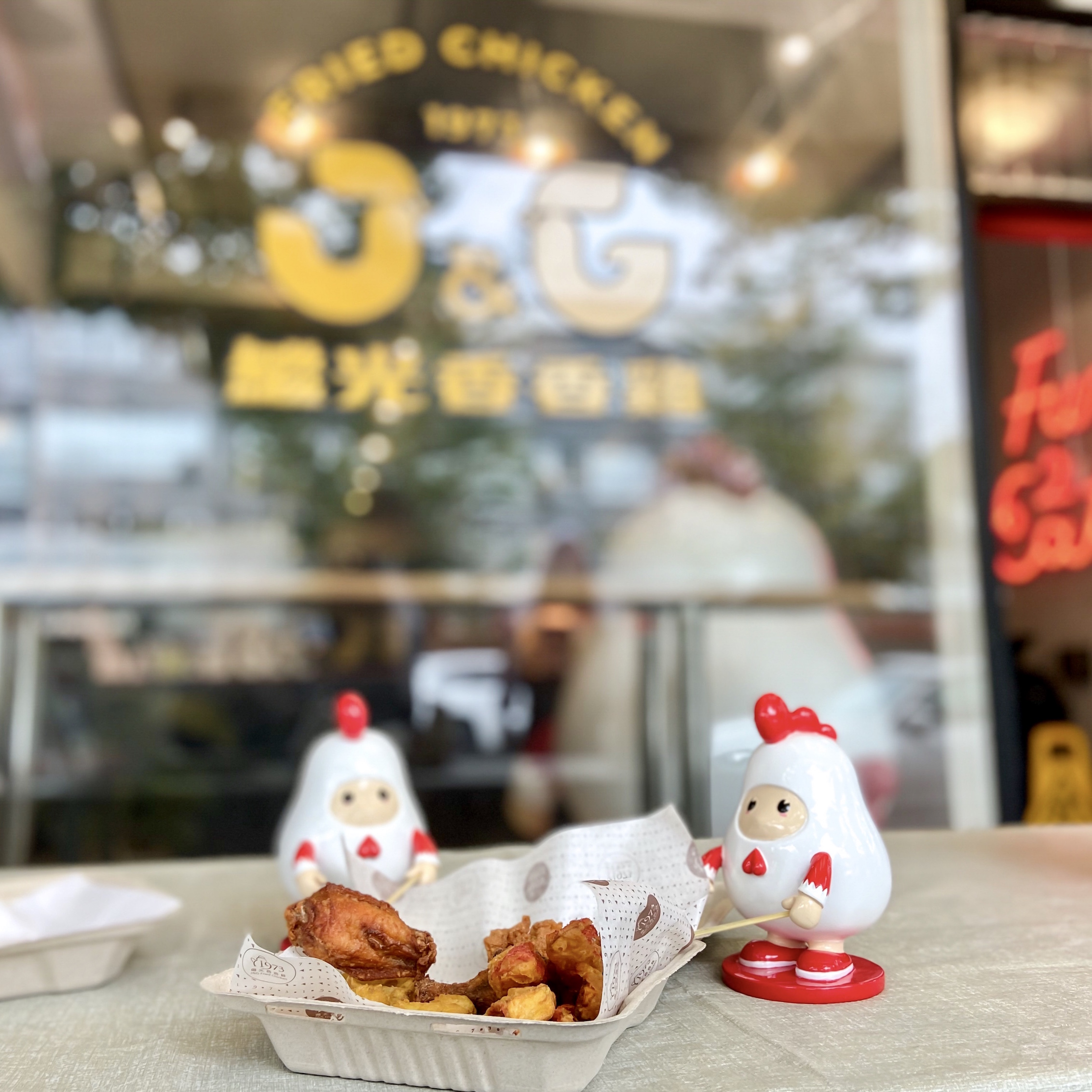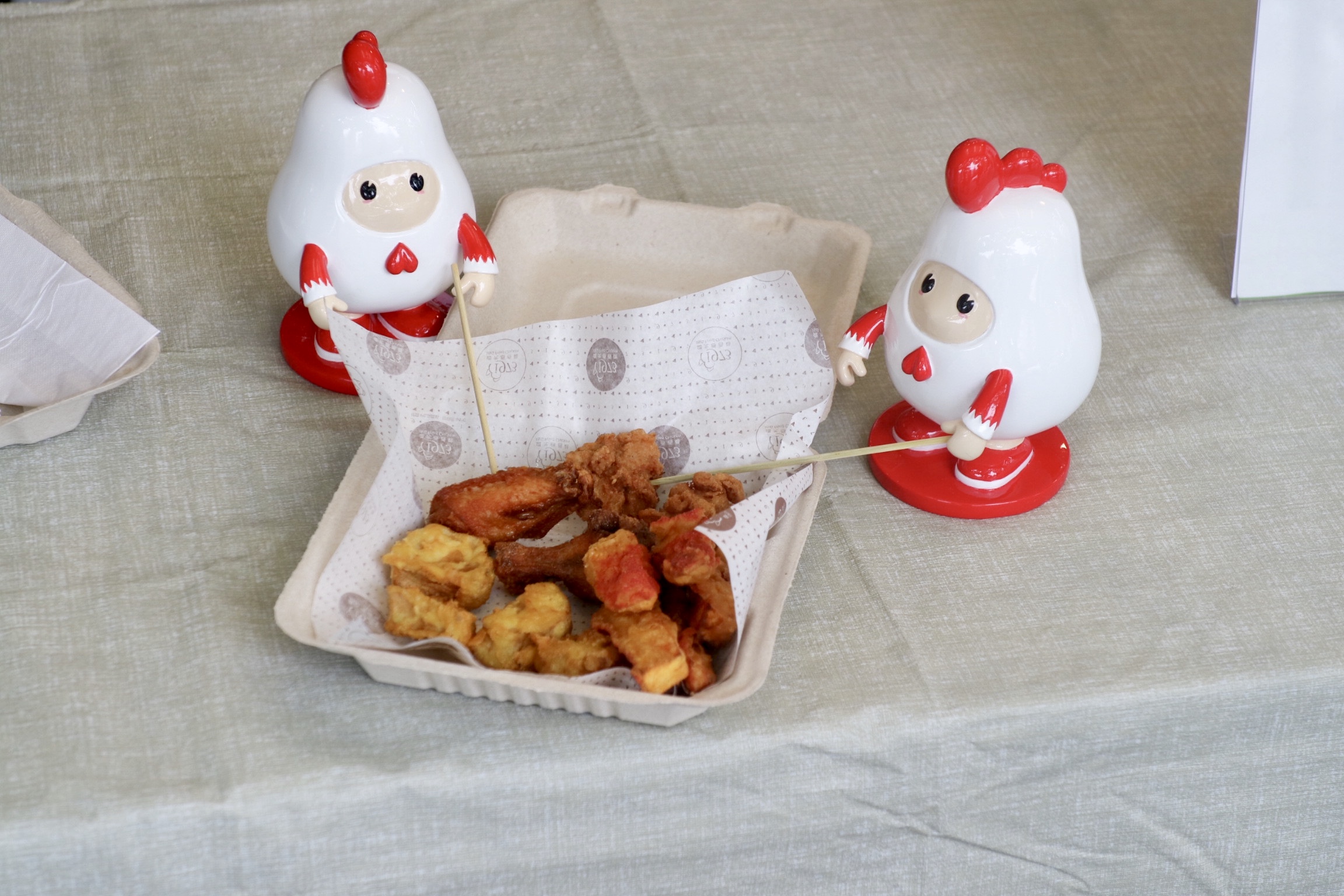 Kumme Cafe
At Kumme Cafe, the owner has been making bubble tea for 25 years. And here they also serve specialty tea, fresh juices, juice smoothies, and ice cream. We were rewarded with all 3 drinks that they offer for the event after we answered the trivial questions. The drinks include the Fresh Mango Smoothie, the Fresh Strawberry & Mango Smoothie, and the Fresh Bubble Tea.  The Scavenger Hunt event perks also include a promo code of 15% off just for the event participants for the entire month. They also offer Japanese Eco-Tumbler set to help reduce the use of plastic cups. With the purchase of the Tumbler set, customers will get a free drink and also discounts after if they bring their own Tumbler.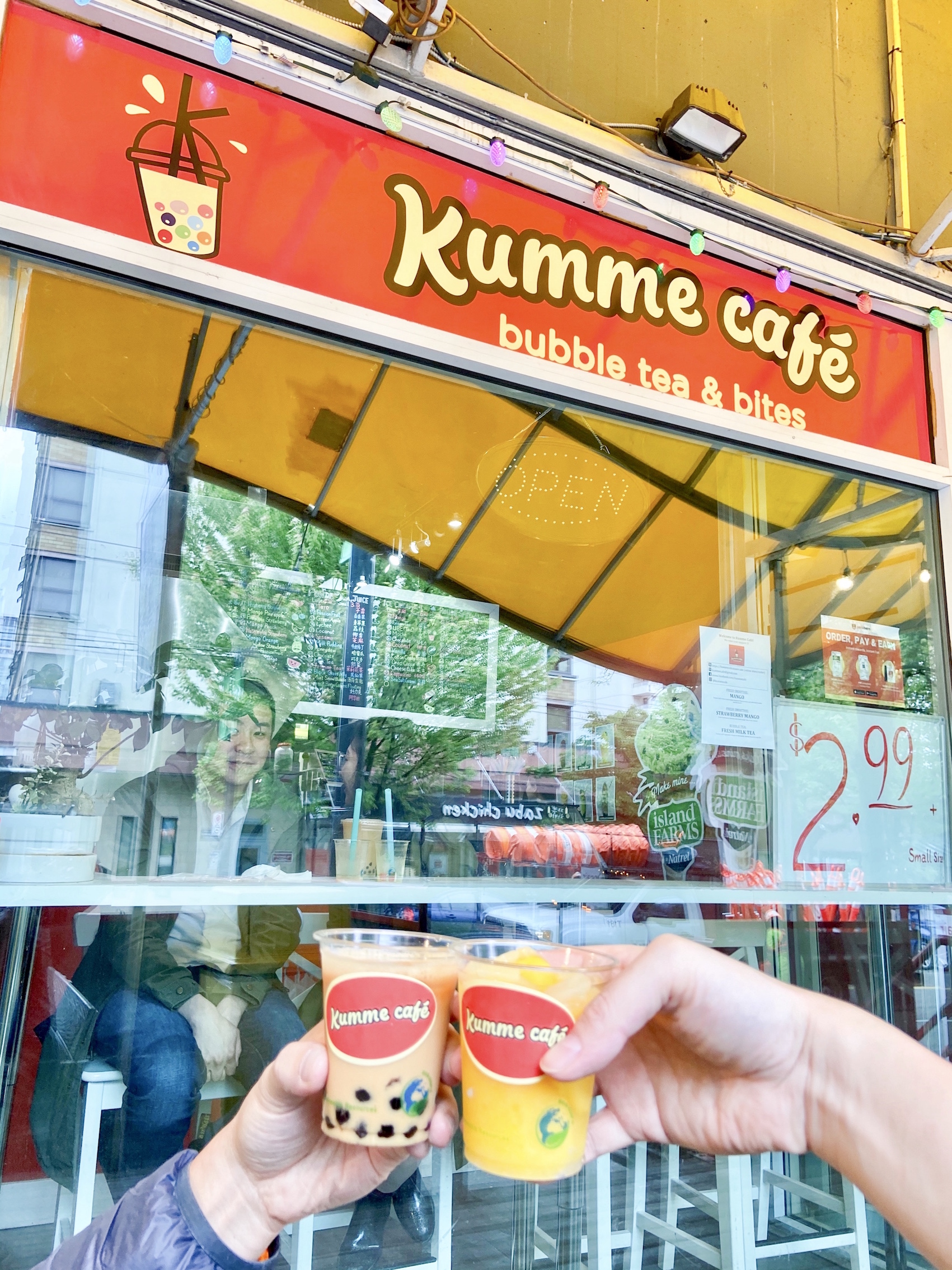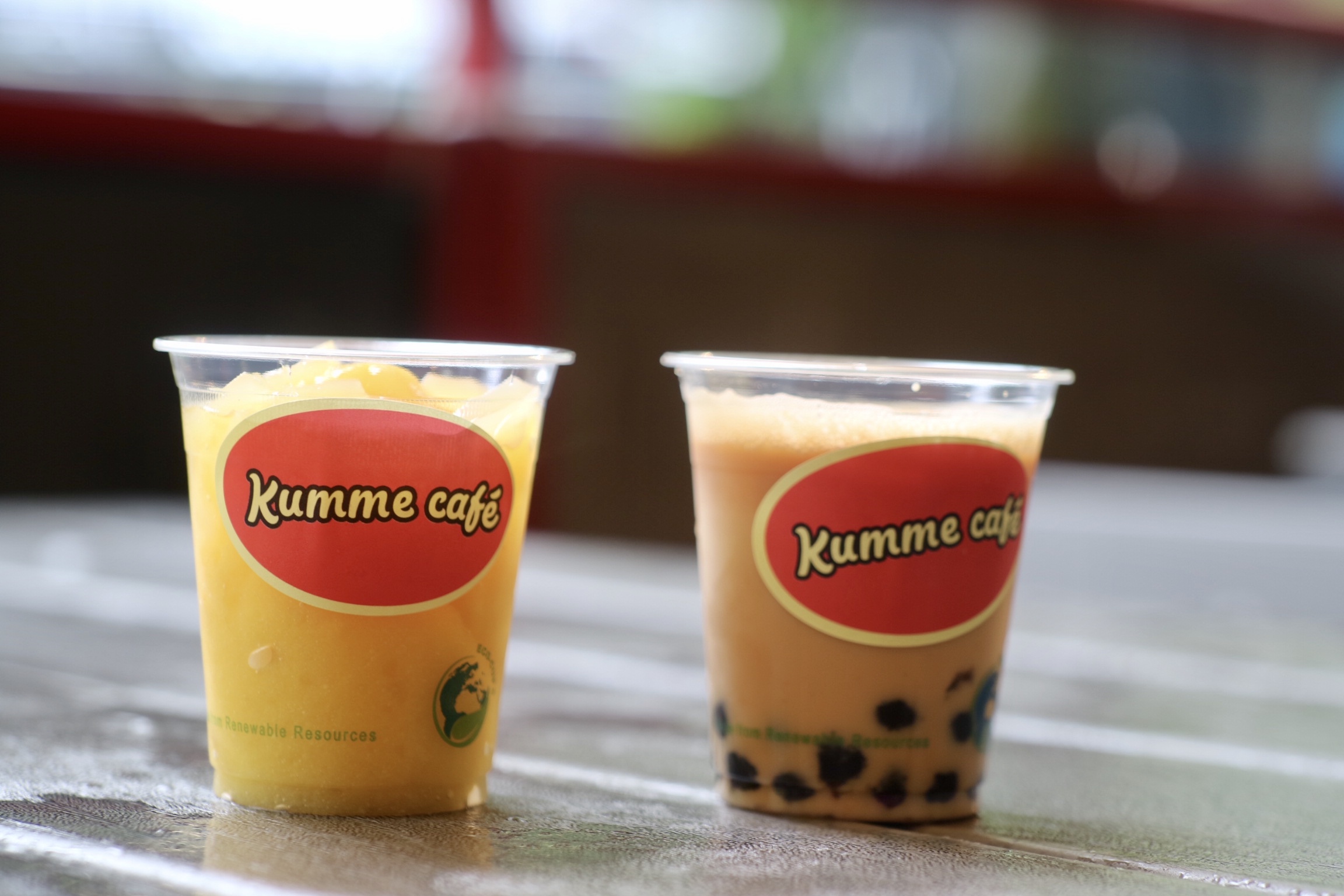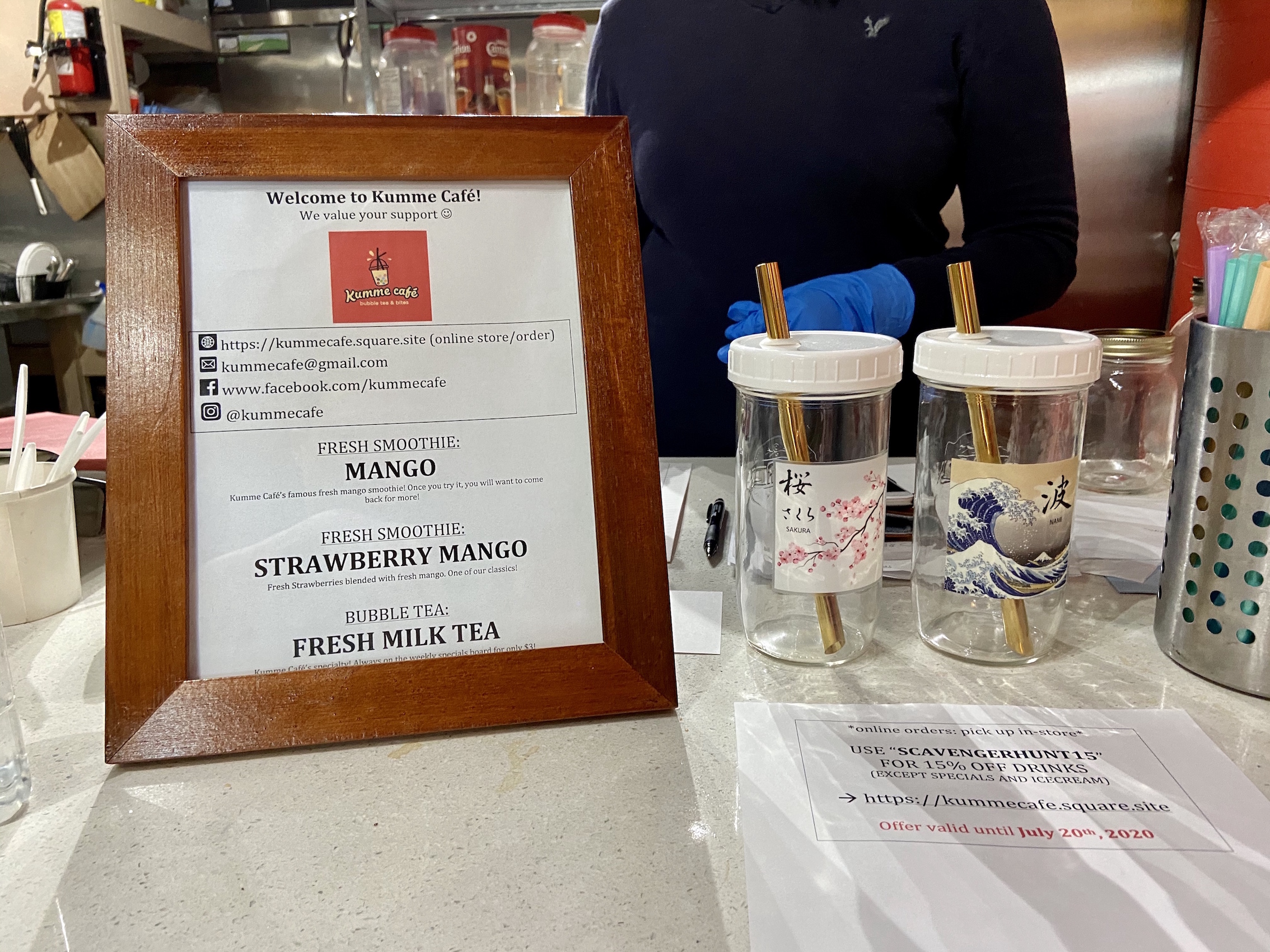 Uno Gelato
And we had a sweet finish of the Scavenger Hunt Event at Uno Gelato by the beautiful Waterfront.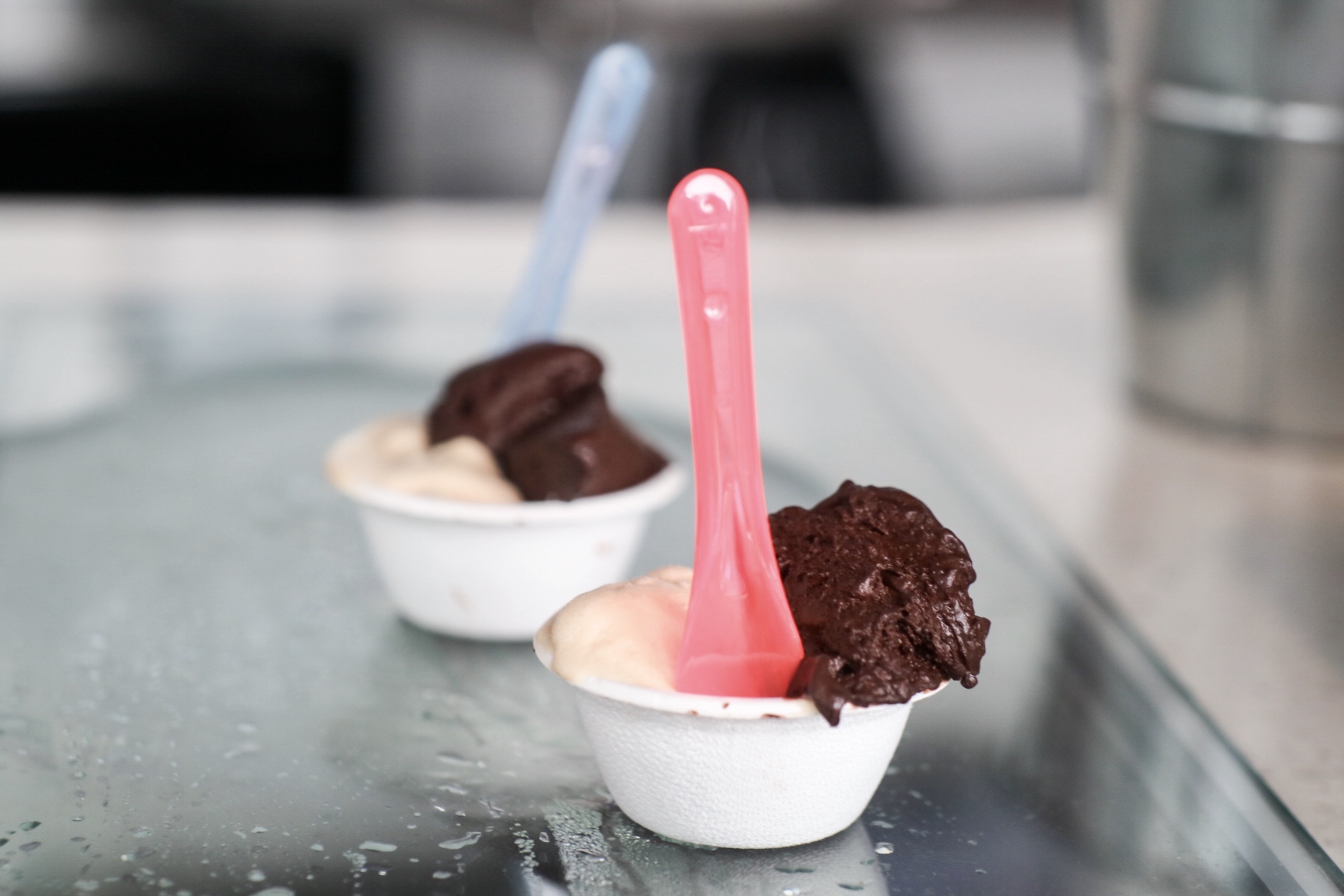 Having had so much fun, I'm looking forward to the next Vancouver Foodster Event!
For more info please visit Vancouver Foodster.