Once I saw a guy with a tattoo consisting of Chinese characters. The tattoo was nicely done itself but I couldn't help laughing at the silly meaning of those character… But when people around him do not read Chinese, the tattoo is just a beautiful piece of artwork. And my experience at Bao Bei reminds me of the tattoo.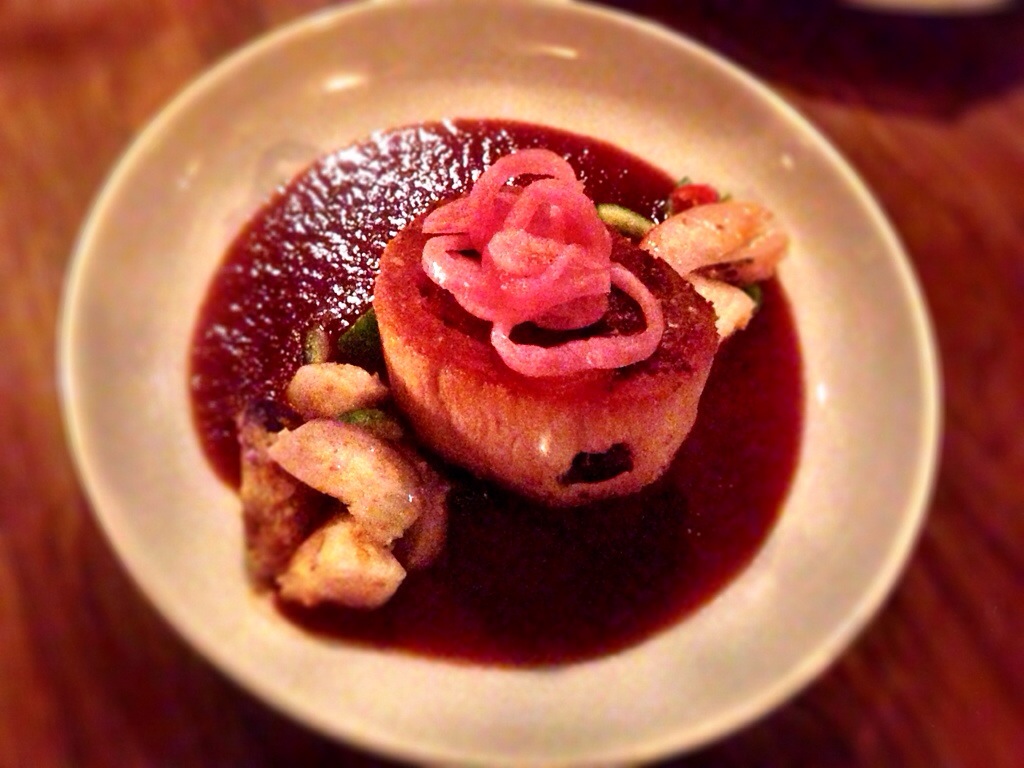 I could see why a lot of people would appreciate the restaurant.  Here they served a number of  traditional Chinese inspired dishes and ingredients that were rather new to the majority of the customers. And most of the dishes had cool Chinese sounding names. The food was fresh, and nothing tramadol buy online tasted bad.  To people who may not  eat traditional Chinese very often, they would consider the dining experience here unique and interesting.
Being chinese and a  foodie, I however did not see much reinvention or any brilliant tributes to the original dishes; as a passionate home cook, I was not inspired.  The food tasted okay. But when I thought about I had to pay for a rather pricey bill on something I could have cooked better at home, it was unfulfilling.
I applauded to its success. However, I would rather go to Bambuddha in the neighbourhood for reinvented Chinese food.