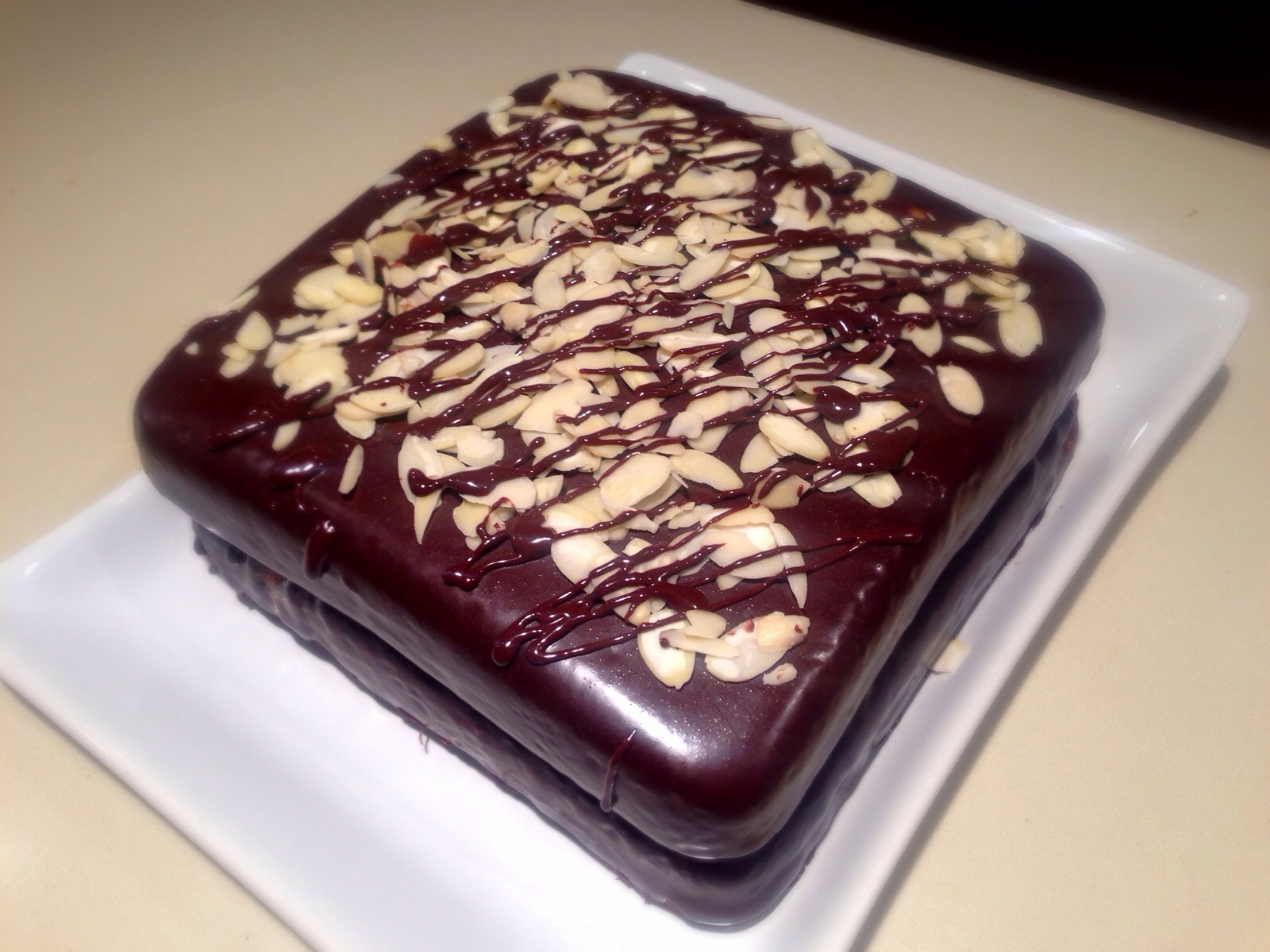 I had baked cookies once, a cheese cake, and little chocolate lava cakes several times, but I had never baked a real cake. I figured I really needed that on my resume for being a good home cook. So I found a recipe on youtube that looked easy enough (please see at the end of the post), and started messing around in the kitchen. It was a lot easier than I thought, but it did require time and patience.
I only had one round 9″ cake pan and in the video it required 2 to make the 2 layers of the mousse cake. I found a couple buy diazepam online europe small square baking pans. Not sure what they were for but I guessed they were probably just as good? Square cake… Why not?
And I also made chocolate ganache to coat my cake, and after the ganache was done and shining on my cake, it looked really pretty and I felt really proud of myself. Yay!!!
Here is the recipe:
1 1/2 cups flour, all purpose
4 eggs, large
1 cup chocolate chips (I used the fancy chocolate chips by Costco)
1 cup butter, unsalted
1 cup sour cream
1 cup sugar, granulated
1/2 tsp salt
1 tsp baking powder
1 tsp baking soda
2 tsp vanilla extract
for chocolate ganache:
1 1/2 cup chocolate chips
1 cup heavy cream
The instruction video: