Areta (@foodgressing) and I were excited when the heavy stone bowl of boiling soup came to our table, waiting for us to dip in the noodles. The aroma of was incredible and my mouth was watering. We were about to experience this iconic noodle dish at MeetRice Noodles, one of China's most famous Yunnan "Crossing The Bridge" rice noodle soup restaurant chains with over 600 locations around the world.
In merely one year, MeetRice Noodles has opened 3 shops in Greater Vancouver. Besides the Kingsway location in Burnaby where we visited, the Richmond location is on the famous "foodie" block of Alexandra Road and the newer Vancouver location can be found on Main street.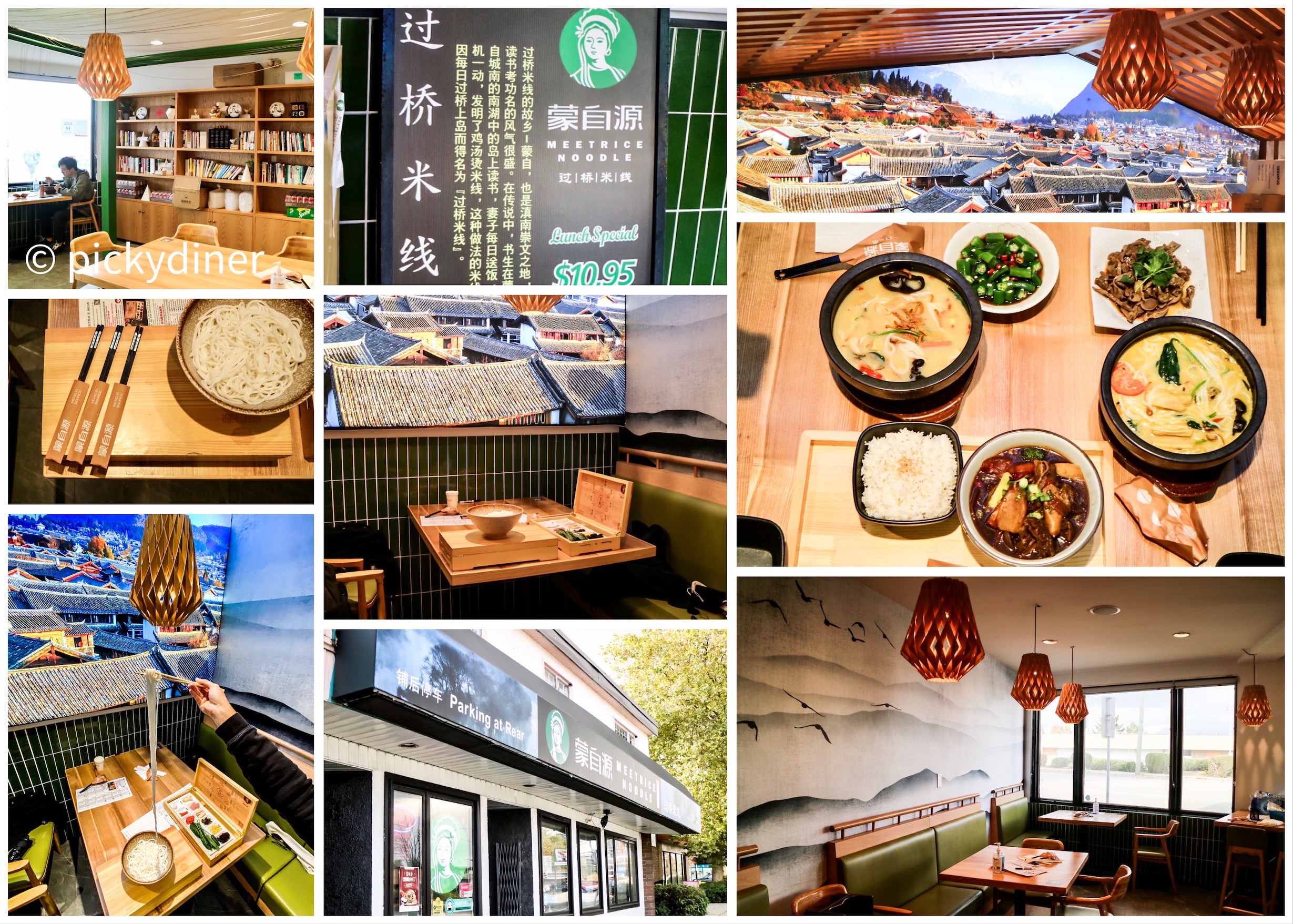 Andy, the general manager of the Kingsway location, told us the success story about MeetRice, or Mengziyuan 蒙自源.
Mengzi 蒙自 of Yunnan province is where the guoqiao mixian, or "Crossing the Bridge" rice noodle was founded and later become a specialty of the province. The dish comes in separate bowls, allowing you to add fresh ingredients and specialty rice noodles to the hot soup yourself.  The delicious and healthy image has made the dish become super popular in China in the last decade. There are restaurant chains all over the country that specialize exclusively in Yunnan rice noodle soup, from street-side noodle shops to high-end banquet-style restaurants.
The first key for MeetRice to have become the sensation today is the rice noodle they use. They only use the rice noodles that are hand crafted in Yunnan, with an incredibly great length, which helps keep the bouncy texture. There are stories of other restaurants using noodles with less quality, which usually result in noodles slightly disintegrating and sticking together if they were kept in the takeout containers for too long.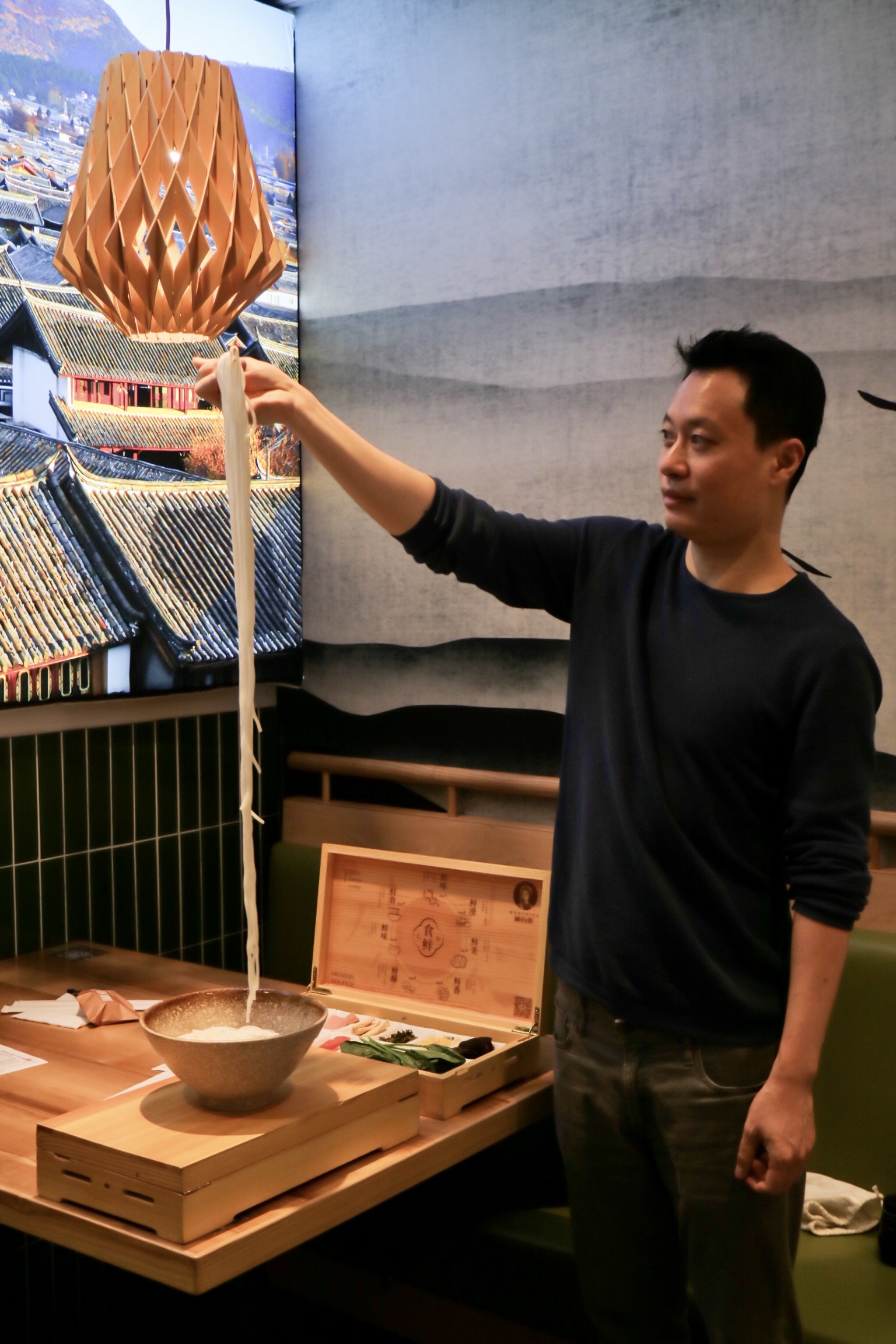 Next, it's the soup! There are many types of soups to choose from but they are all made from a foundation base soup, freshly made everyday in-house with fresh chicken, and naturally rich in nutrients, especially collagen that helps keep our skin healthy and supple.  And to the keep the soup warm,  the stone bowl itself is heated up in the kitchen and delivered to your table at 150C.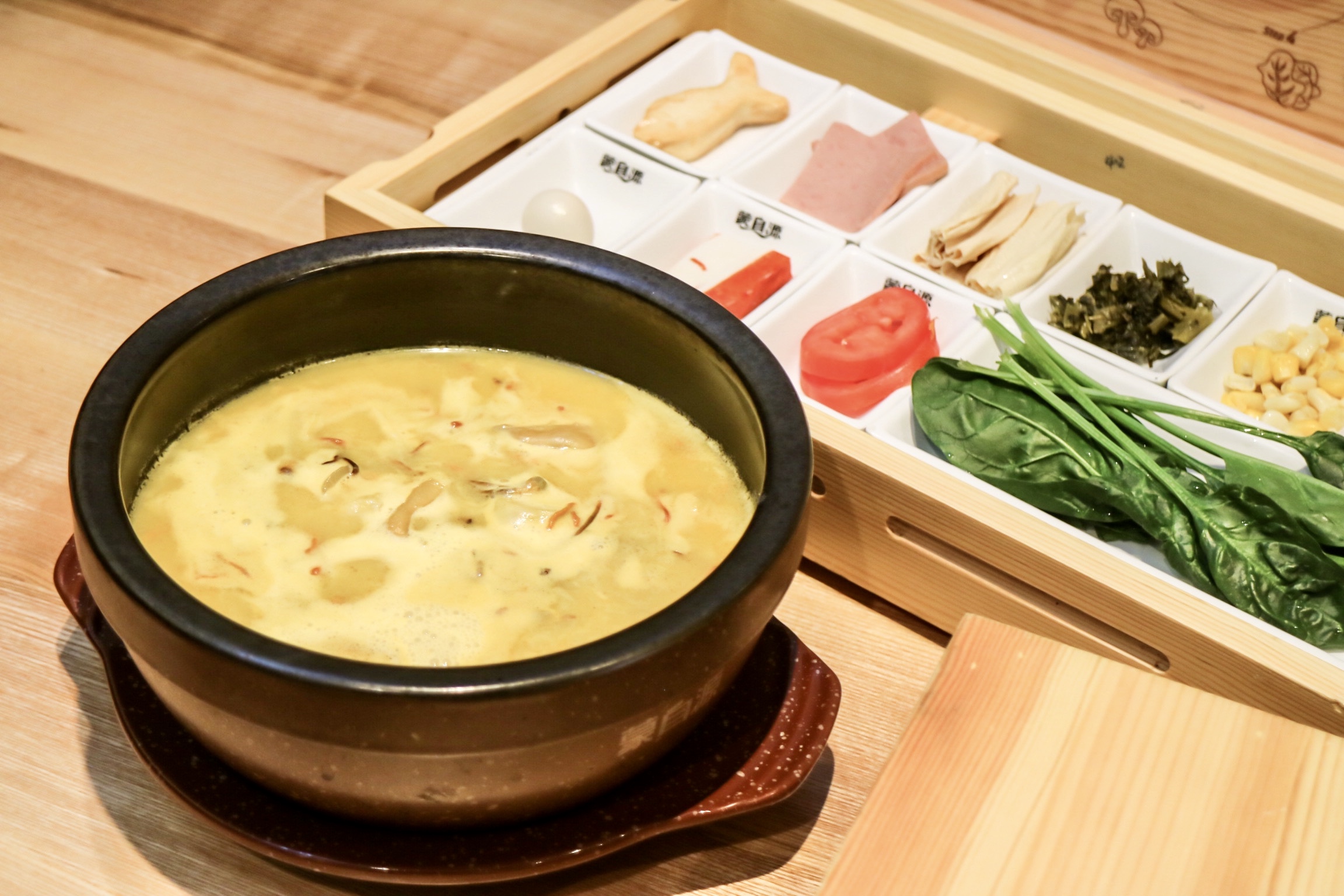 We tried 2 or their most popular soups, the Chicken & Fish Maw ($19.99) and the Black Pepper Lamb Tripe with Herbal Flower ($19.99), both savoury and rewarding. And we felt nourished after. The noodle has such a luscious but still slightly chewy texture, and I totally enjoy slurping it down with the flavourful soup.
The other popular soups include the Original with Beef ($11.95), the Tomato Beef ($13.95), and the Pickled Cabbage & Fish ($14.95).
All the noodle soups here are served with the fresh ingredients such as fish tofu, ham, tofu skin, pickled cabbage, corn niblets, black ear mushroom, quail egg, crab stick, tomato and spinach, which you get to add to your soup.  You can order any of additional ingredients on the menu, meat or vegetable, for an additional cost.
However, if you order additional meat ingredients for your soup,  the kitchen staff here will cook them for you in the soup the optimal taste and also sanitary reason. This is different from from other Yunnan noodle restaurants that I have visited, such as Xiang Yuan Qiao in Richmond and Flower & Horse in Spring on Robson, where you have to cook the raw meat in the soup yourself.  This is definitely another key to set MeetRice apart from its competitors.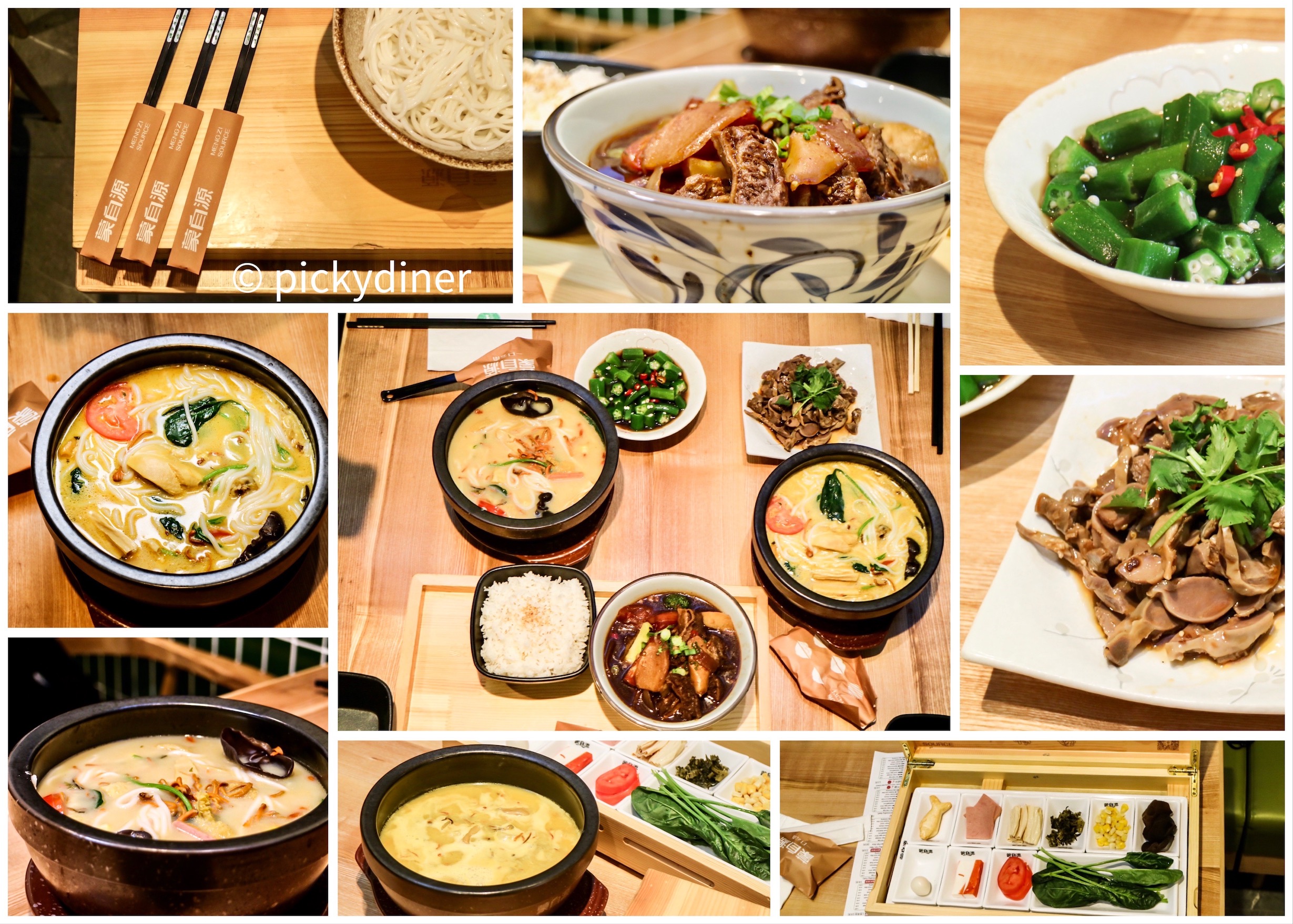 The noodle house has also added new dishes that are served with rice recently. We tried the Tomato and Beef Brisket  ($15.95). Fresh ingredients do make such a difference, giving such great flavours. The menu also includes small plates such as BBQ Short Ribs ($9.95), Fried Chicken Nugget ($9.95), Vinegar Okra ($6.5), and Spicy Beef Shank with Peanuts ($9.95)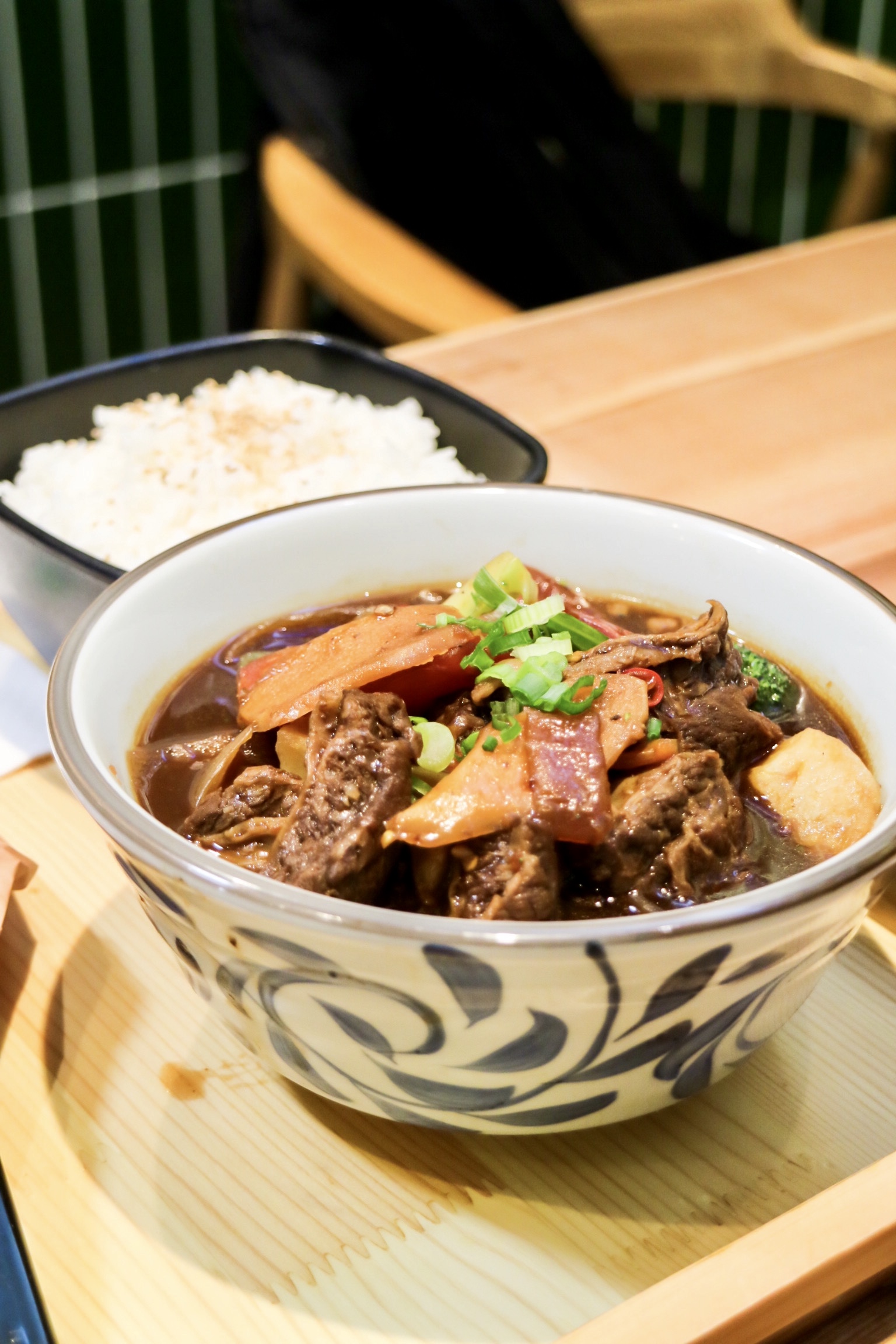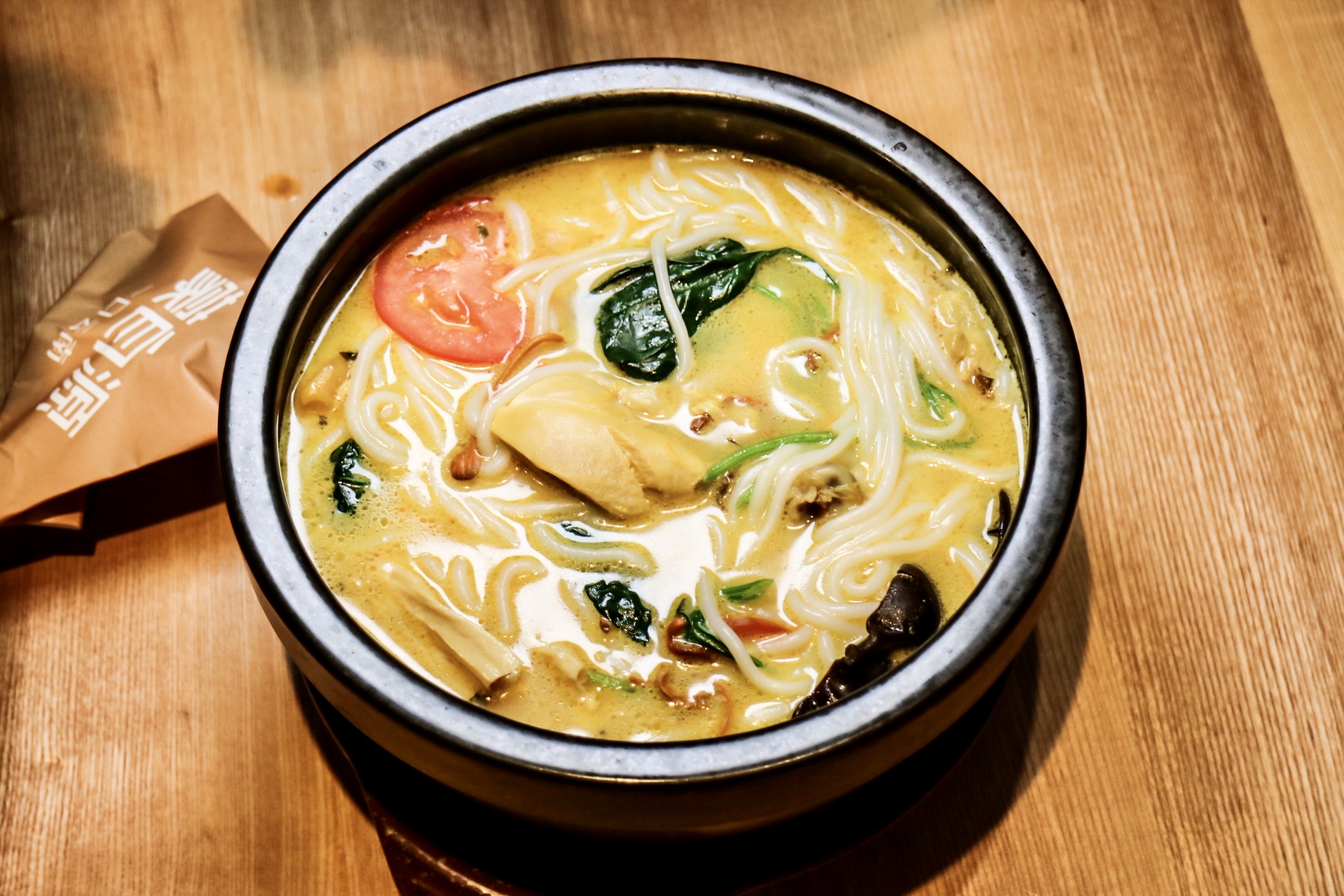 The overall experience
It's safe to say that Yunnan rice noodle in China these days, is quite comparable to ramen in Japan and pho in Vietnam, although the dish is still understated in North America.
The inspiration is not unfamiliar – flavourful soup and noodles with amazing texture are a winning combination!
I appreciate that MeetRice Noodles has brought the dish here from China and represents it so well in Canada. And I do hope more and more local foodies and noodle lovers get to have a taste of their incredibly delicious noodle soup!
$
rating: 4.5/5
MeetRice Noodle
5226 Kingsway, Burnaby, BC V5H 2E9
(604) 423-3398 or meetricenoodles.com
Take-out:
ubereats.com, skipthedishes.com, doordash.com