Among the restaurants that have survived from the COVID-19 pandemic, some were able to sneak in an overdue renovation, or even a much bigger upgrade, such renaming it with a new concept. One of them is Parklane Seafood Restaurant(百樂), known as  Empire Seafood Restaurant (帝苑)'s sister restaurant right across the London Plaza, and now is called Parkhill Seafood Restaurant(桃源金閣).
But it is no longer marked with Teochew style cuisine or the traffic overflow option of Empire for dim sum. The new restaurant has a much classier look, as well as a pricier menu designed by the veteran chef, Edmond Chow, with 30 years of Cantonese cuisine on his resume.
The dim sum dishes were visually pleasing, and also flavourful. I can easily taste how fresh the seafood components are, such the jumbo prawns in the Prawn Spring Roll. The spring roll has a different look though, shaped like a squid with one end extended with "tentacles", more like a hybrid of spring roll and deep fried wonton.
Beautifully presented, the Seafood Dumpling Trio comes with 3 shrimp dumplings with different toppings: scallop, crab, and lobster, and also coloured different on the wrapper as well. But this would cause trouble because diners at the same table might be fighting over who would get which piece, as they are all very attractive.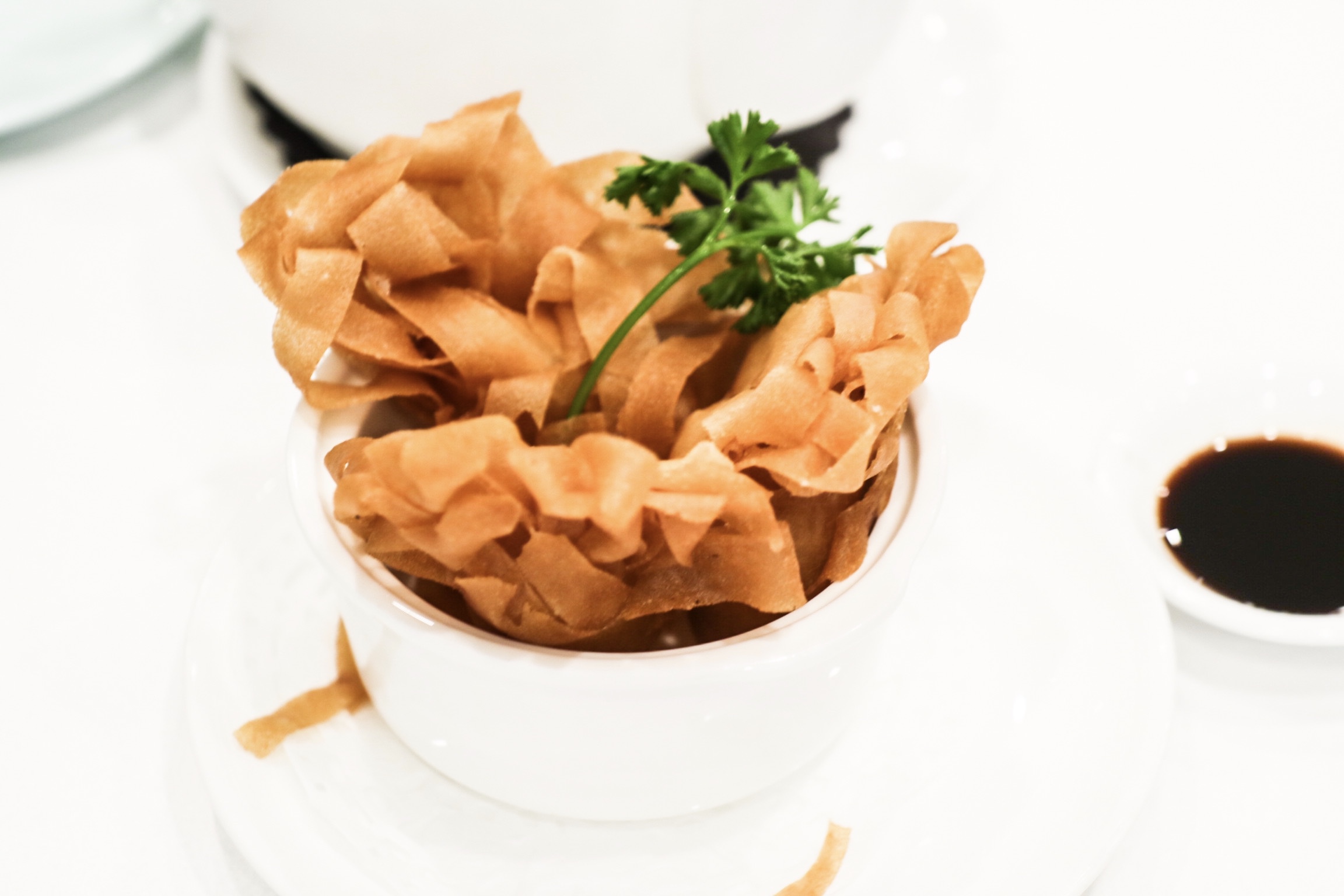 The Scallop Rice Noodle Roll is cut neatly and elegantly plated, garnished with hand picked green you-choy stems. The combination of the soft noodle roll and the succulent fresh scallop feels very sexy on the palate.  The only slight disappointment had was with the Pan Friend Beef Cake, which is rather a flatten bao bun stuffed with beef. Everything is perfectly cooked for the "cake", but they seem to have forgotten to season the beef stuffing.
Service wise, with same friendly familiar faces from Parklane recognized by my mom, the staff is very attentive. However one of the manager looking personal was not very responsive to my mom's comment on the tasteless stuffing of the beef cake, which made us feel a little awkward.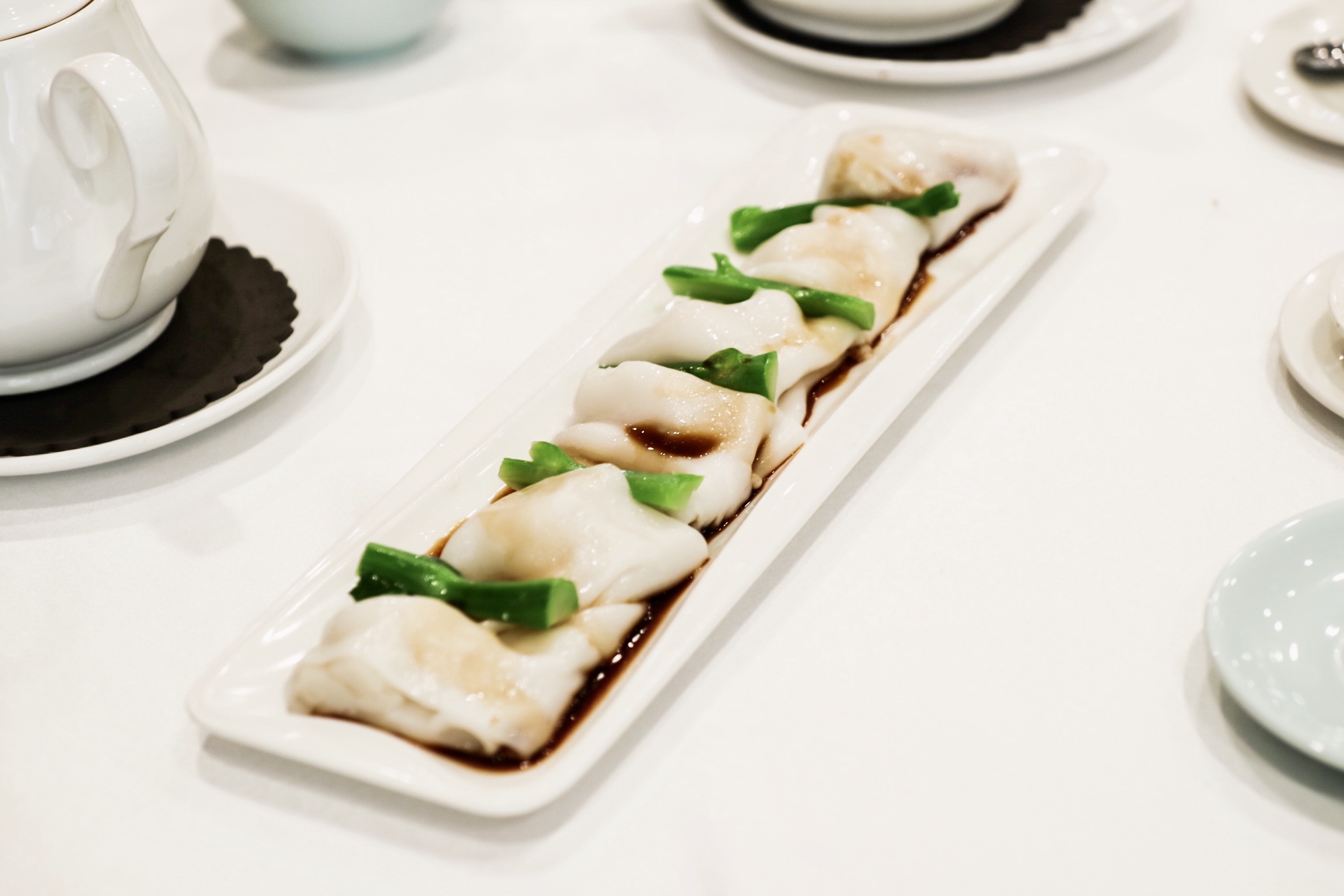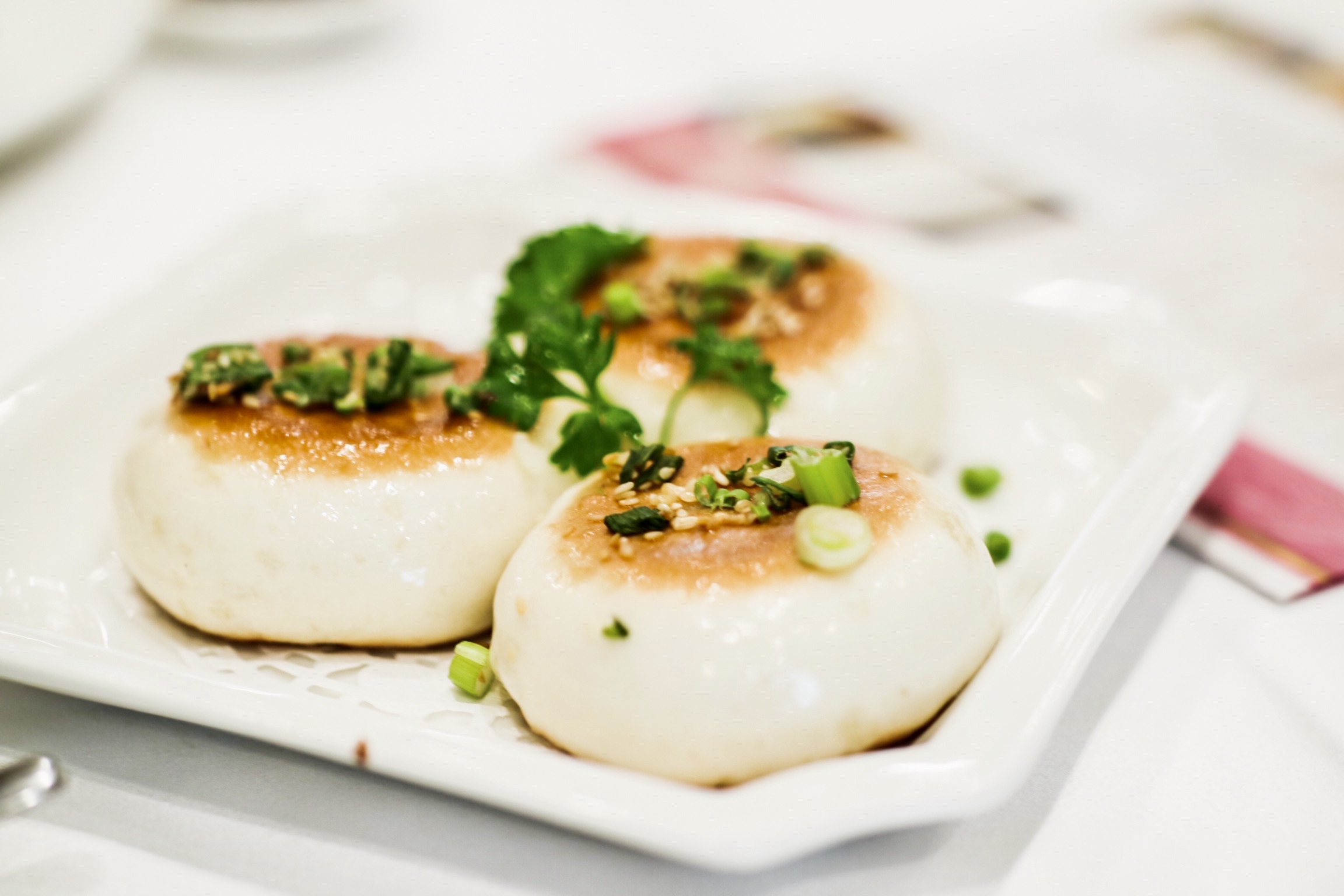 Overall dining experience
The dim sum here is solid but is it worth the high price? I think they are quite smart with not having changed the flavour and texture of the classics a lot. The new colourful details and ingredient updates are cute but won't be enough to keep foodies like me keep coming back. After all, most people prefer taste over presentation when it comes to good dim sum. However, it is totally worth checking out because most people do like to try something new and interesting from time to time.
$$ – $$$
rating: 3.5/5
Parkhill Seafood Restaurant
7997 Westminster Hwy #200, Richmond, BC V6X 1A4
(604) 273-0888 or parkhillrestaurant.com