At Xiang Yuan Qiao, they specialize in the Guo Qiao rice noodle soup, or "Crossing the Bridge" rice noodle soup, which is one of the most famous dishes of Yunnan cuisine in China. Yunnan is the province that shares borders with quite a few South East Asian countries such as Vietnam and Laos. I'm not sure if the rice noodle soup is related to Vietnamese pho, but they definitely have a few similarities – hot broth, rice noodles, thinly sliced meat, vegetables and exotic spices.
For the name "Crossing the Bridge", some say it is from the semi-DIY process, in which you have to transfer different ingredients into the same bowl to prepare the noodle soup; some says it's based on a story of an inventor whose lovely wife who crossed a bridge to prepare lunch for his hard working husband lunch every day, and she had to carry the boiling hot broth and the rest of the ingredients in 2 separate pots so that the noodle soup would be freshly prepared and warm.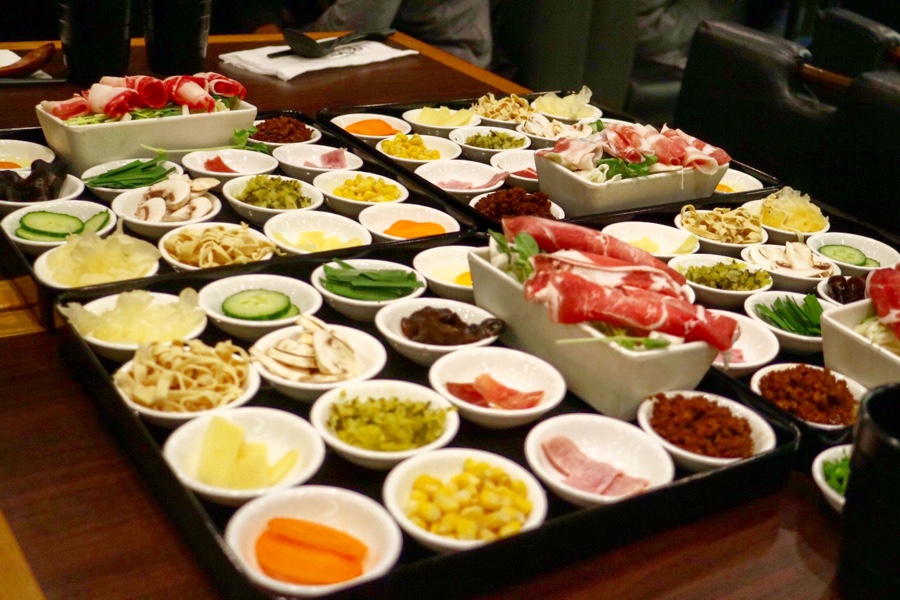 So I had the whole 9 yards of the "Crossing the Bridge" with Spicy Lamb Noodle Soup as the final product. I was offered 2 large trays. The round tray had a large stone bowl of hot chilli broth and a bowl of cooked rice noodle on it, and the larger square tray had the ingredients on tiny plates neatly lined up on it.
The ingredients included (counter clockwise from the top): cooked spiced minced pork,  thinly sliced lamb on a bed of fresh napa cabbage, a raw egg, black ear mushrooms, cucumber slices, white ear mushrooms, tofu skin strips, bamboo shoots, carrot slices, corn kernels,  green onions,  ham, la-rou (Chinese prosciutto), button mushrooms and pickled mustard greens.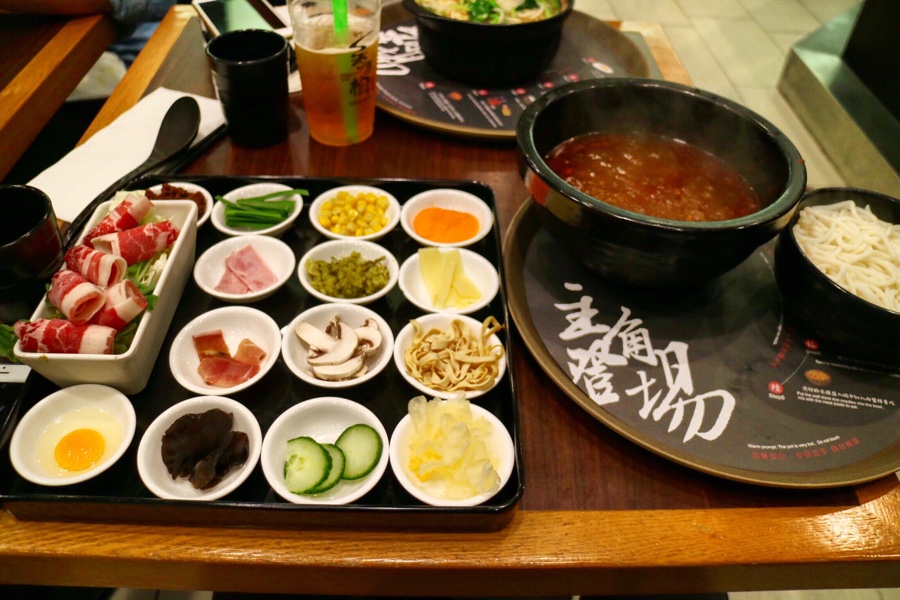 You can also find a condiment station in the middle of the restaurant, tramadol prescriptions online where you can create your own dipping sauce, very similar to what they have at a hot pot restaurant.  I got myself some soy sauce, chilli oil and Sichuan peppercorn oil as the base and also mixed in finely chopped green onion, ginger and a little garlic…. Well, my trinity of spices. 🙂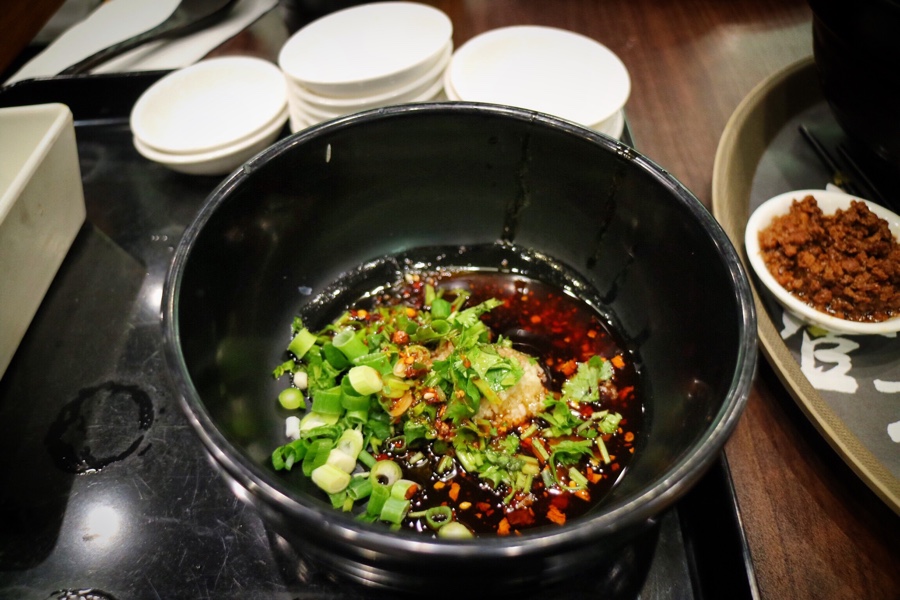 The broth is pretty hot but it doesn't stay hot forever, and the ingredients on the tiny plates are cold. So if you spend some extra time to take pictures, you might end up getting the noodle soup that's just lukewarm. This happened to be my case. I think it's nice if all the ingredients are slightly warmed up before being served, although I understand that's quite difficult to do technicality wise.  Flavour wise, I think the whole noodle soup taste great by itself, and the dipping sauce adds more layers of flavours to it and it was definitely a fun and tasty noodle party.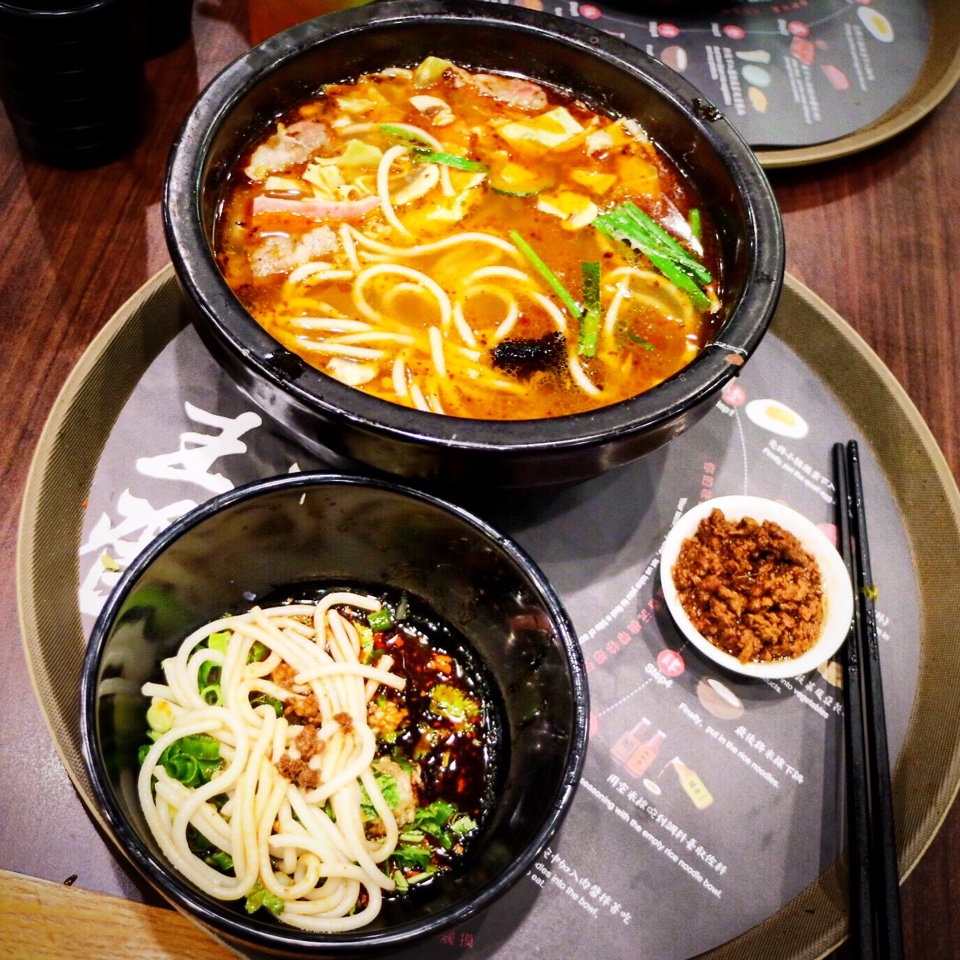 My buddies already tried the "Crossing the bridge" experience, so they just got the regular noodle soup ($8 – $10), basically it is almost the same except you don't get the 15-tiny-plate treatment – there are fewer ingredients but they are already prepared in the soup for you.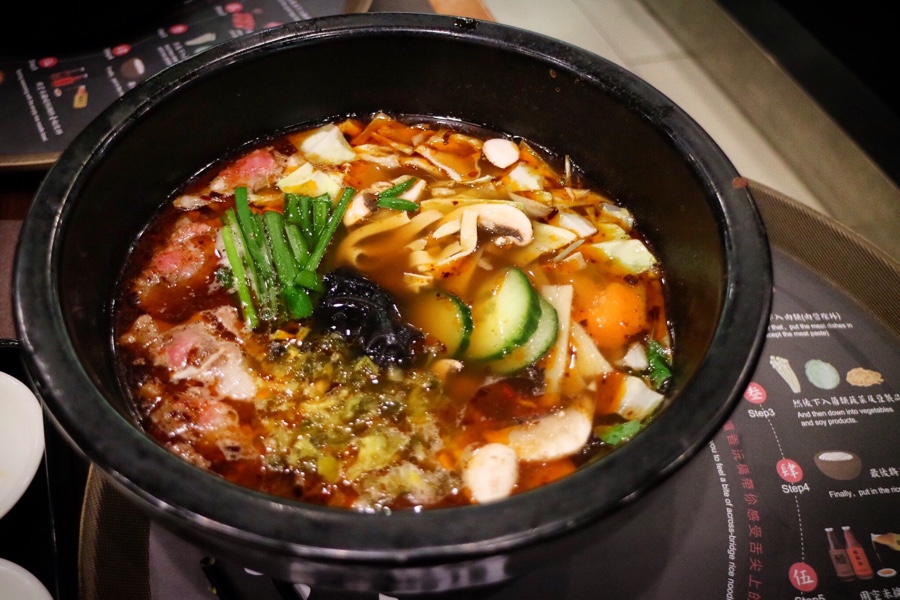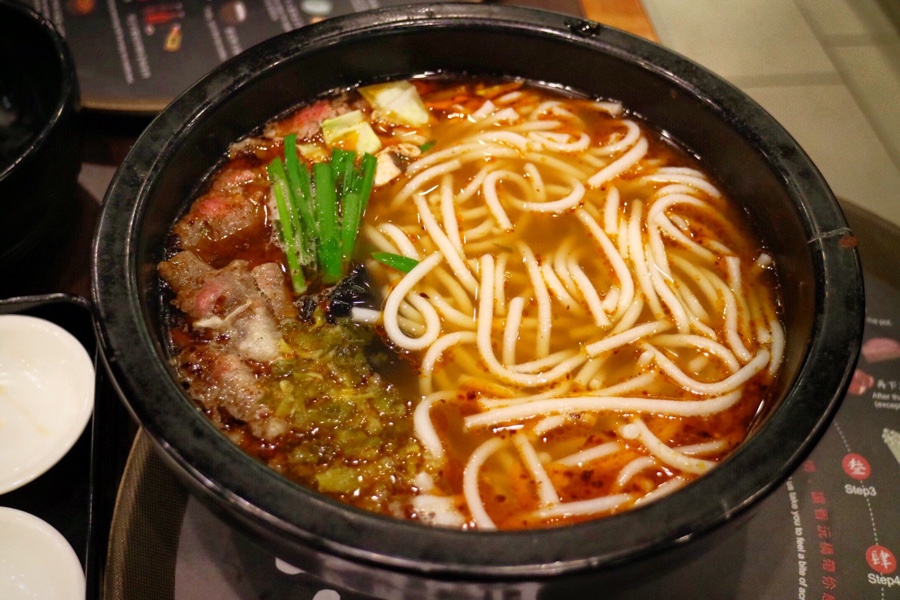 It is a fun process to build yourself a bowl of the "Crossing the Bridge" rice noodle soup, which combines the interesting elements of hot pot and Pho. Just remember to do it really quick because there are too many cold ingredients for the boiling hot broth.  But when I visit here next time, I would probably just get the regular noodle soup, which is just as delicious but cheaper.
More reviews:  
Location: