This year, Vancouver Foodster's Noodle Mania is not as maniacal as last year with the number of geographical coverage. The event covered quite a few neighbourhoods last year in the city. It was quite a bit driving but it was fun getting to know the areas that we had barely visited.  The Noodle Mania 2018 edition focused more on the restaurants all in downtown Vancouver, spreading over Gastown, Stadium, Yaletown, and the West End.
Similar to the organizer's tasting plates events, the Noodle Mania requires participants to check in and pick up the map of restaurants with special noodle dishes for tasting.  The check-in spot this year was at Cha le Tea Cafe in Yaletown, where we also enjoy the refreshment of 2 of their signature teas: the Dragon Well Green Tea, and the Mint Majik Milk Tea.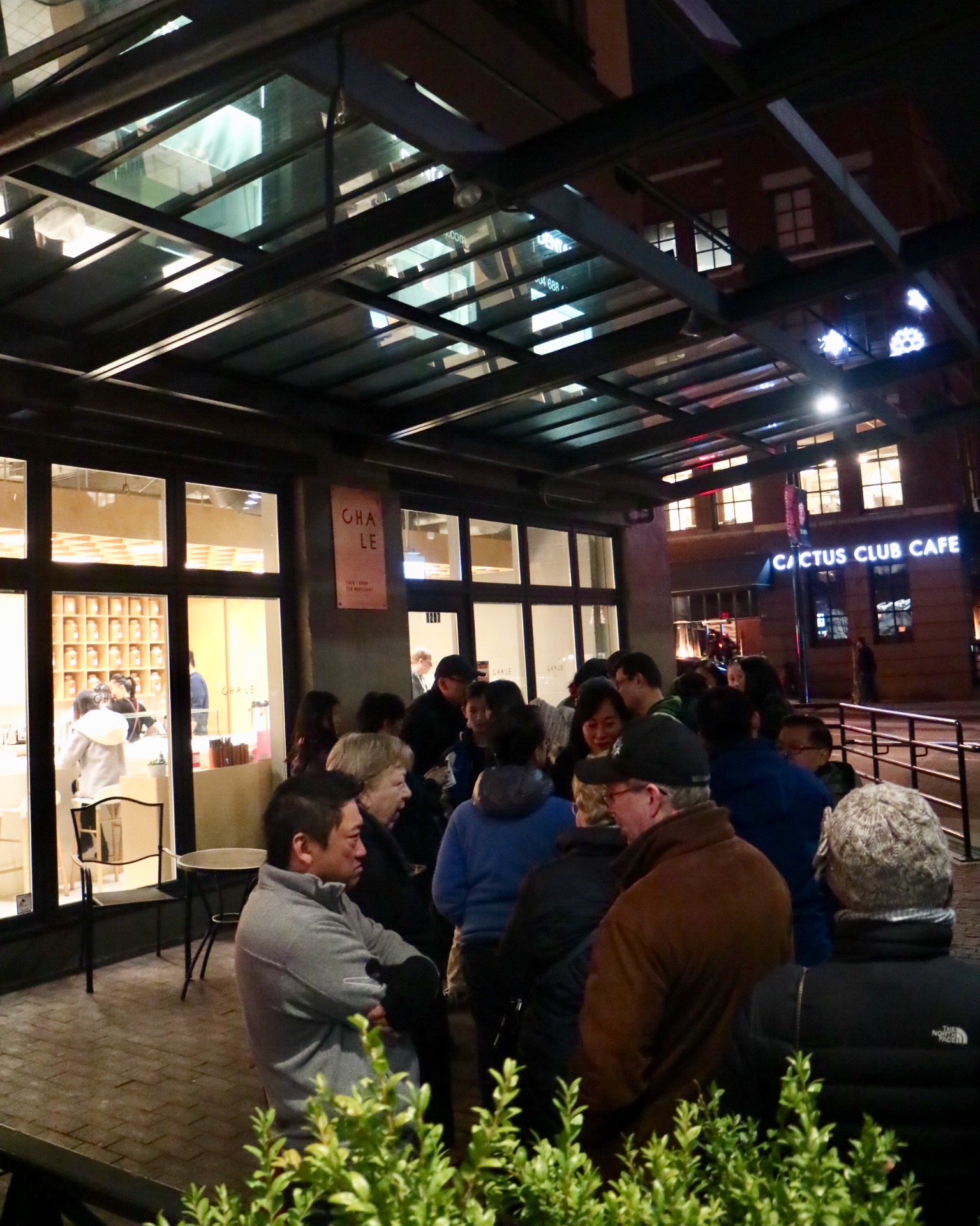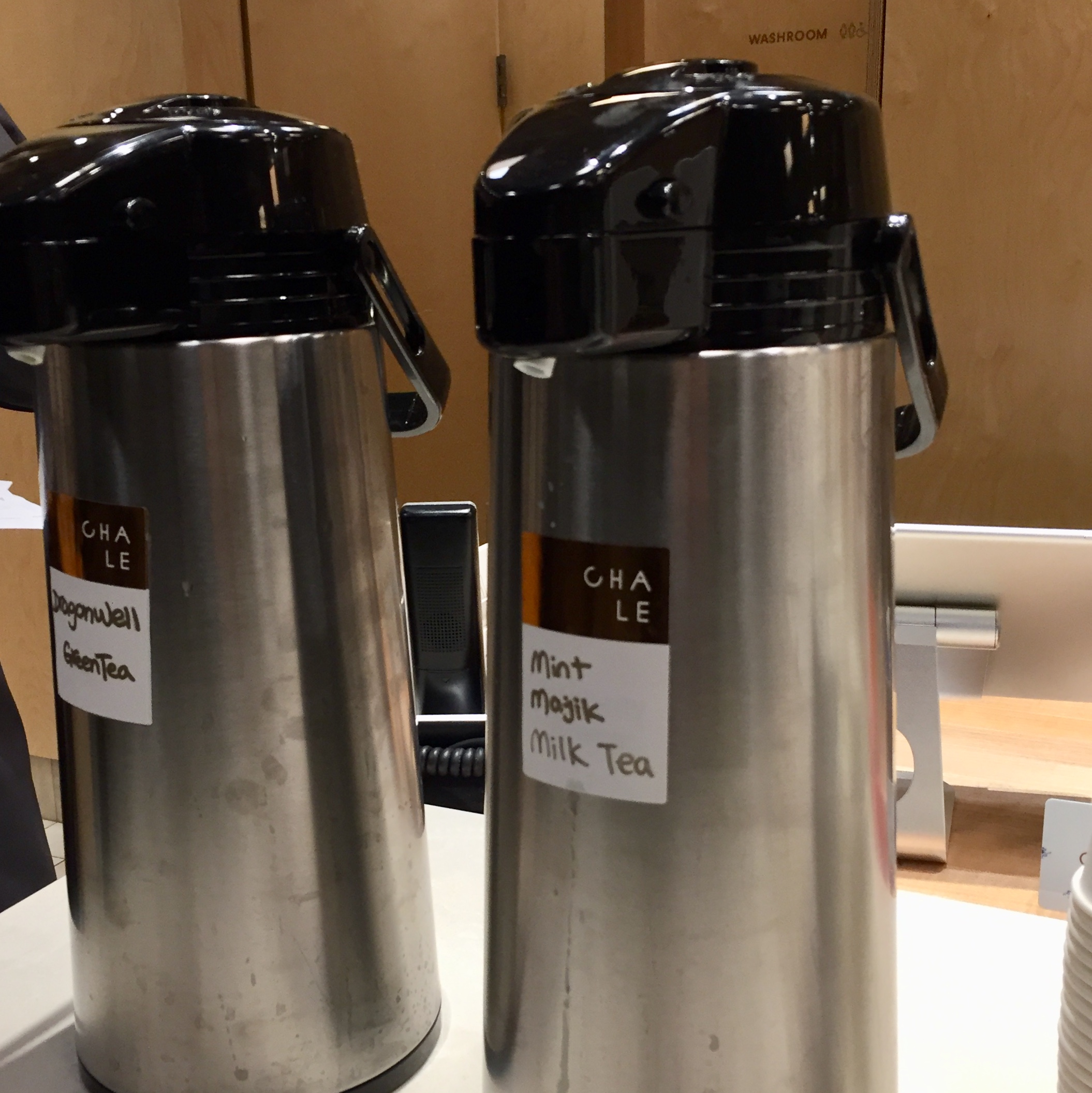 Cha Le tea
1207 Hamilton St, Vancouver;
604-633-9989 or www.chaletea.com
Once we got our maps we were facing the options – we could either stay in Yaletown and visit Robba Da Matti, or we could travel straight to Gastown or the West End where less participants would go first. Eventually, we decided to go to Robba Da Matti. A small cozy Italian restaurant once named L'Antipasto, the place has been pretty much the same since the name change, serving fresh pasta and other classic Italian dishes.
For the tasting of the evening, we were offered the traditional Spaghetti alle Vongole, featuring thin noodles with white wine sauce and clams,  and also the Rigatoni Pomodoro & Basil, another classic of tube-shaped noodles with a tomato basil sauce. The two different sauces were like the yin and yang of flavours and I did enjoy both.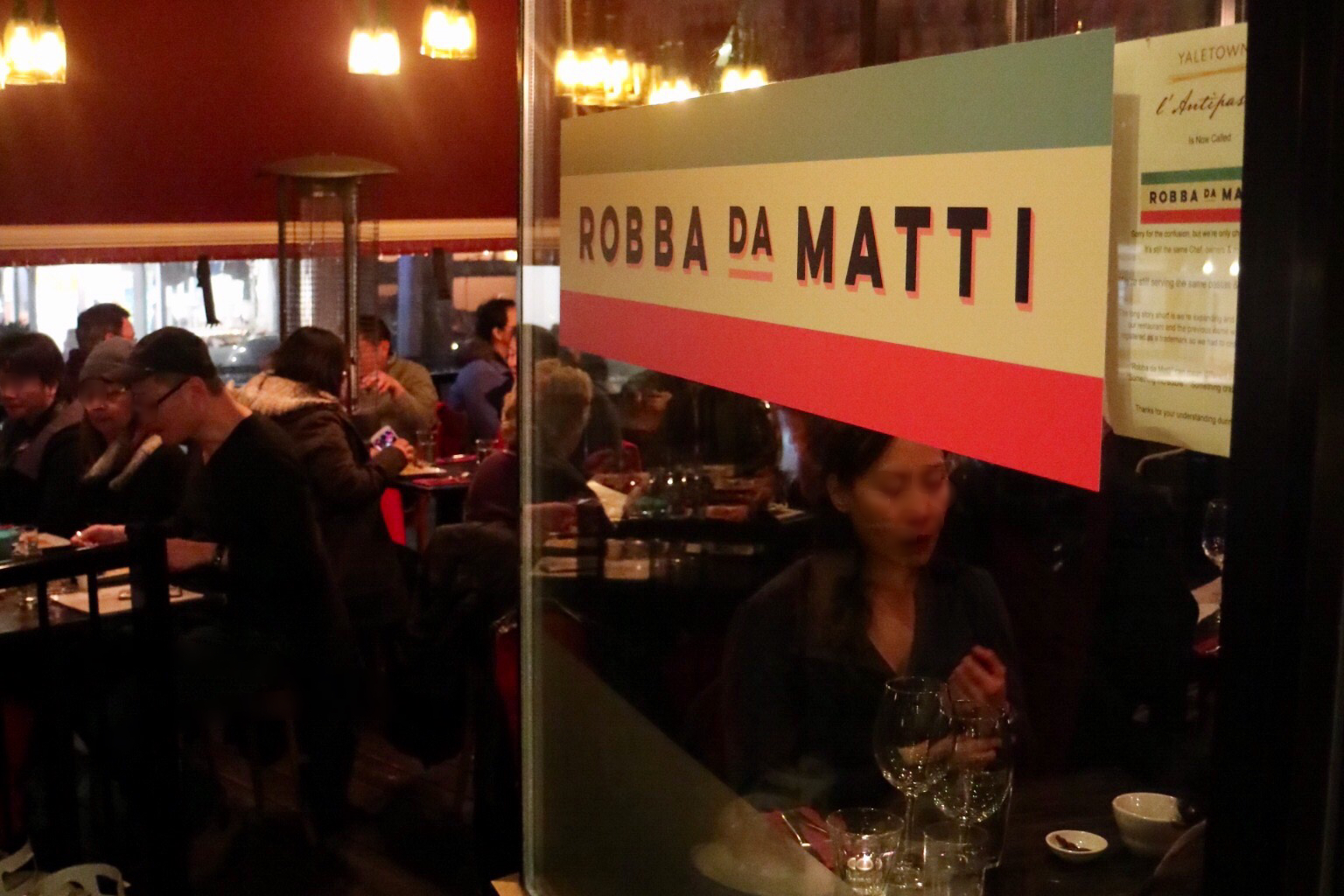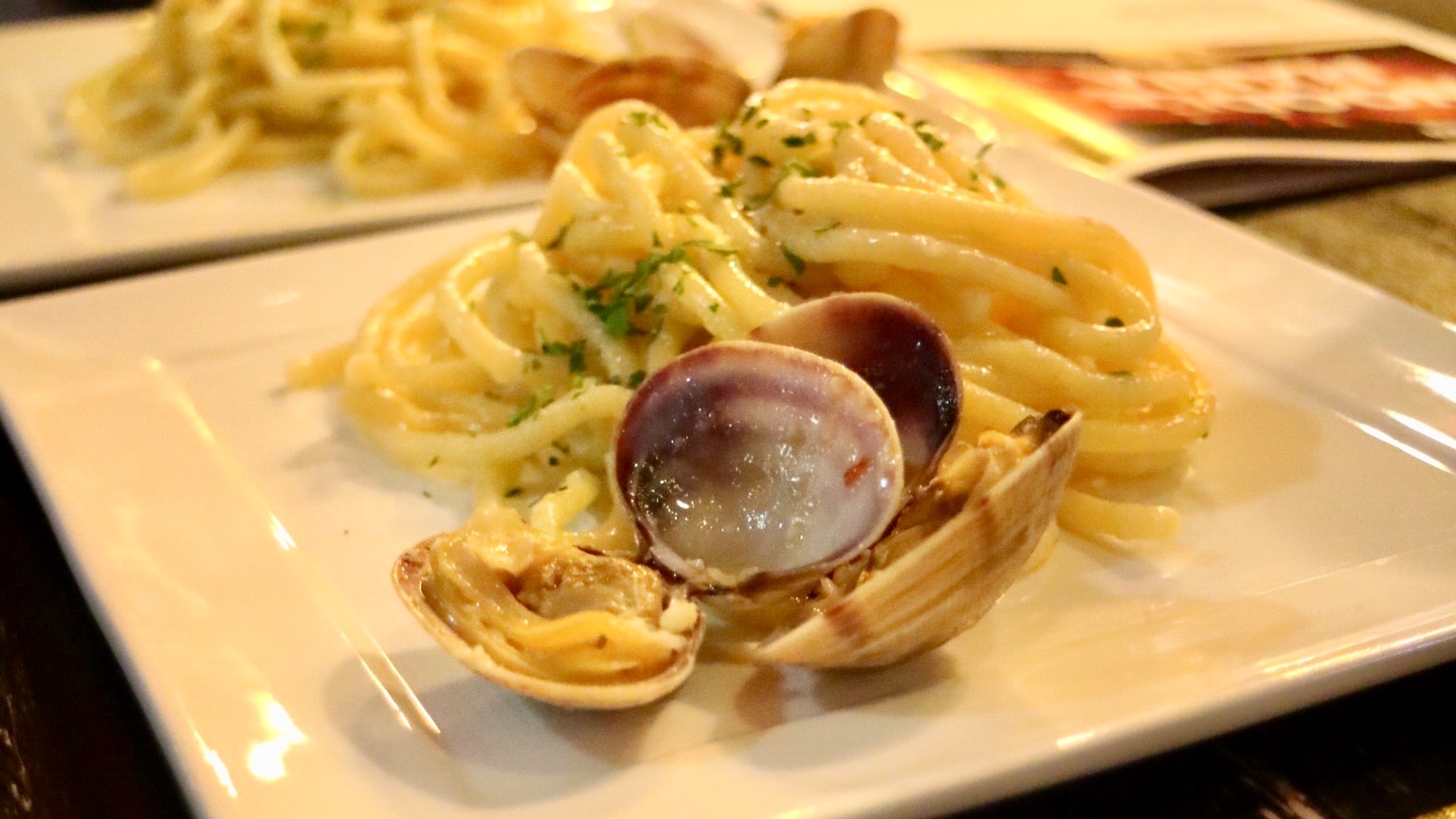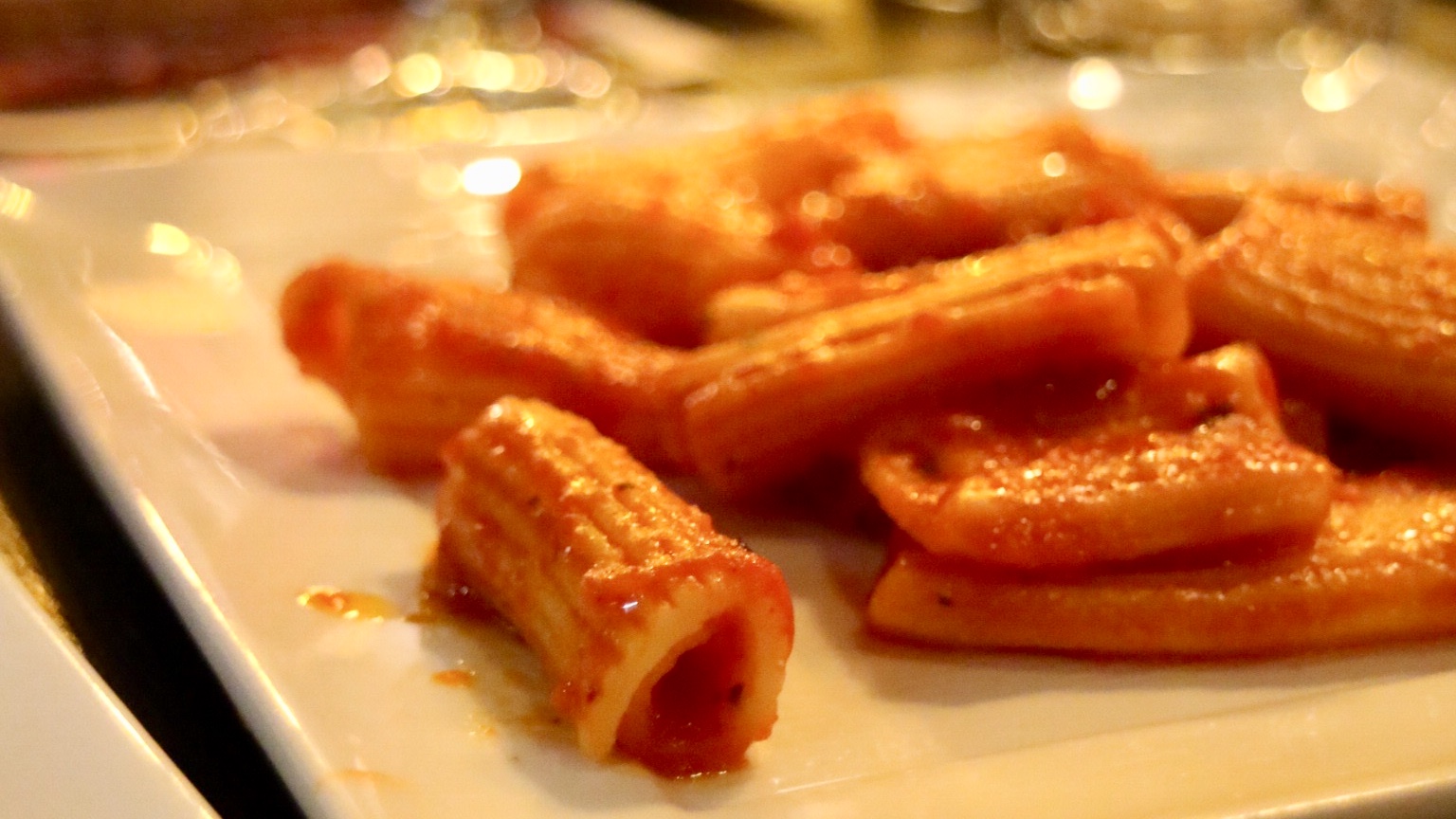 Robba Da Matti
1127 Mainland St, Vancouver;
(604) 558-1174 or yaletownlantipasto.com
Our next stop was Water St. Cafe in Gastown, where they had a similar offer with Robba Da Matti, featuring 2 different types of pasta: the Orecchiette Pesto, the small ear-shaped pasta with broccoli-basil pesto, garlic confit, pistachios, and asiago, as well as the Rigatoni with Italian Sausage, with a sauce touched with roasted fennel, plum tomato, and cracked chilis. Despite the similar colour contrast on 2 pasta dishes, the Orecchiette Pesto stands out a bit more, as the broccoli gave the pesto sauce bit more volume and texture, and the touch of pistachios was delightful.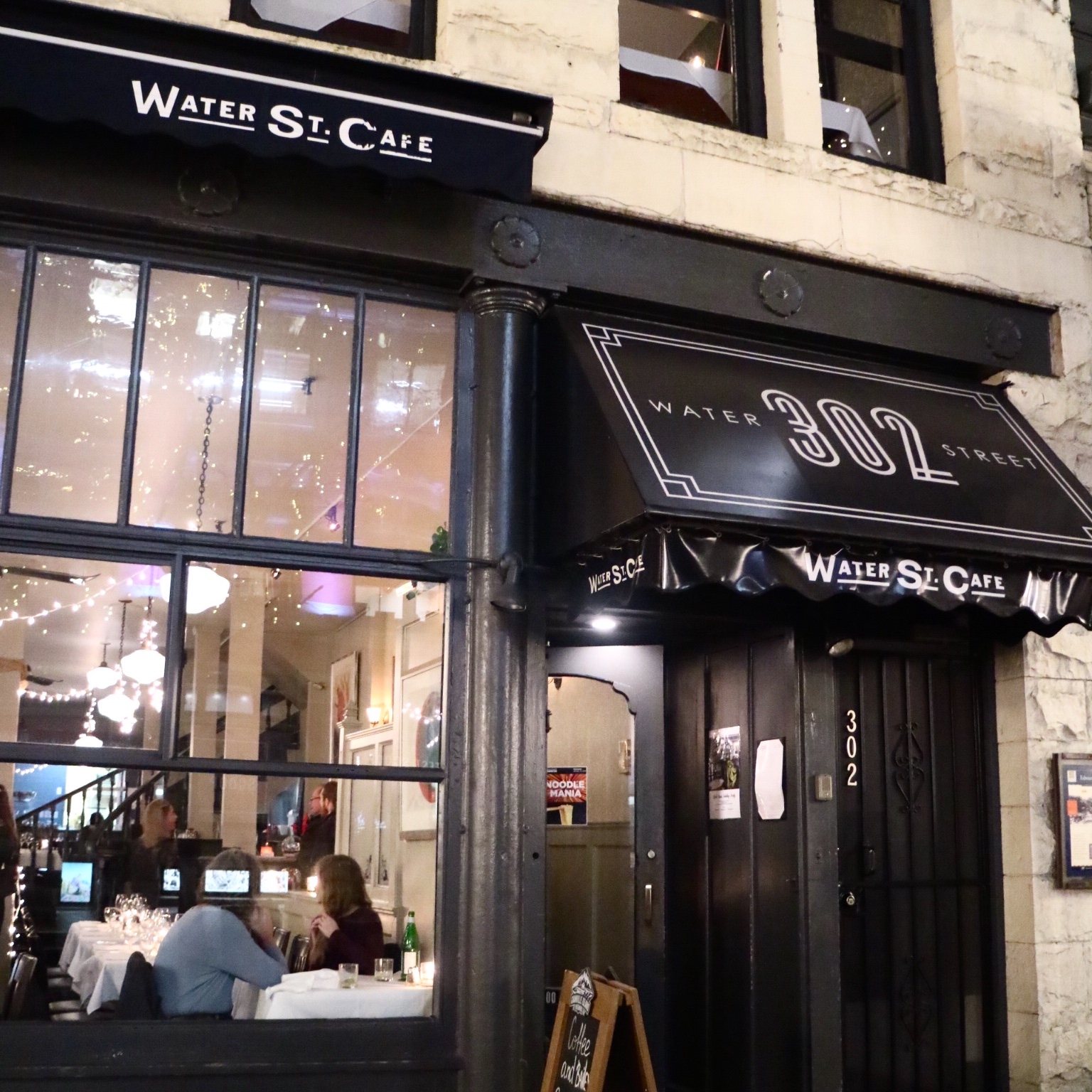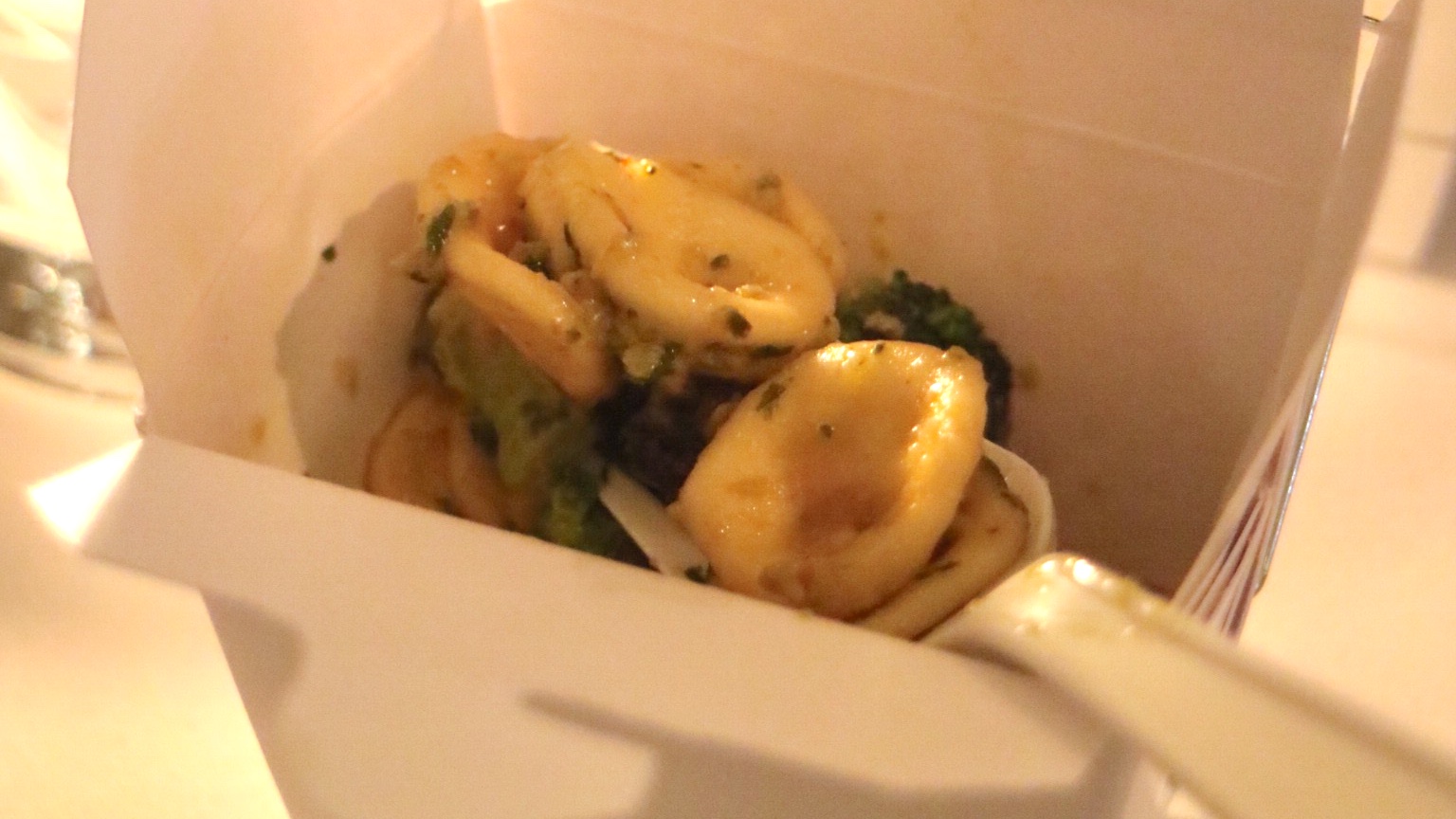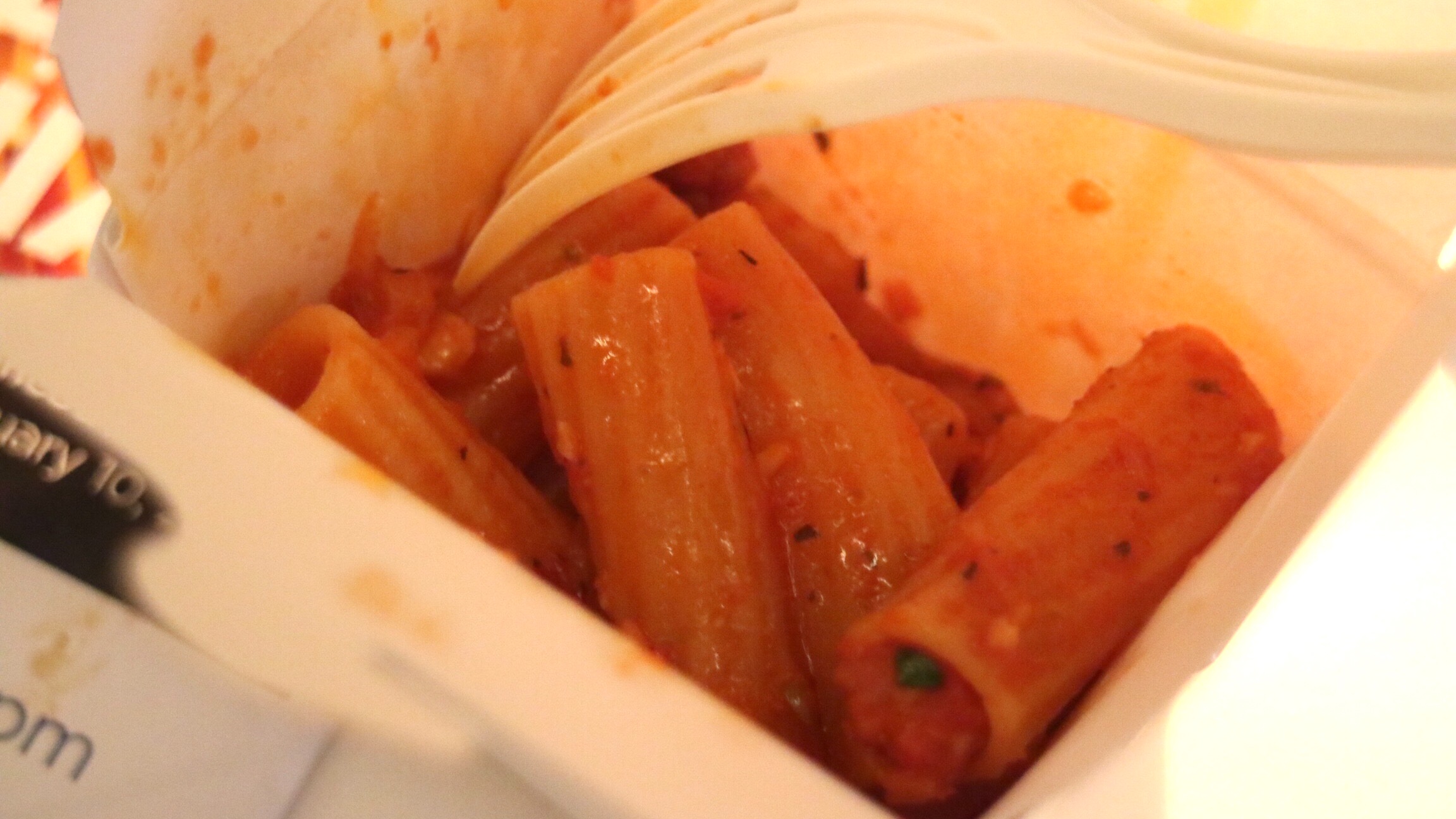 Water St. Cafe
300 Water St, Vancouver;
(604) 689-2832 or waterstreetcafe.ca 
We headed towards the Downtown Library on the Robson Street side and we found one of our destinations, Wasabi Sushi N Noodle. From outside, it reminded me of the small Japanese eateries where you can find everywhere in the back alleys of Tokyo, small, simple and with a blinking neon sign.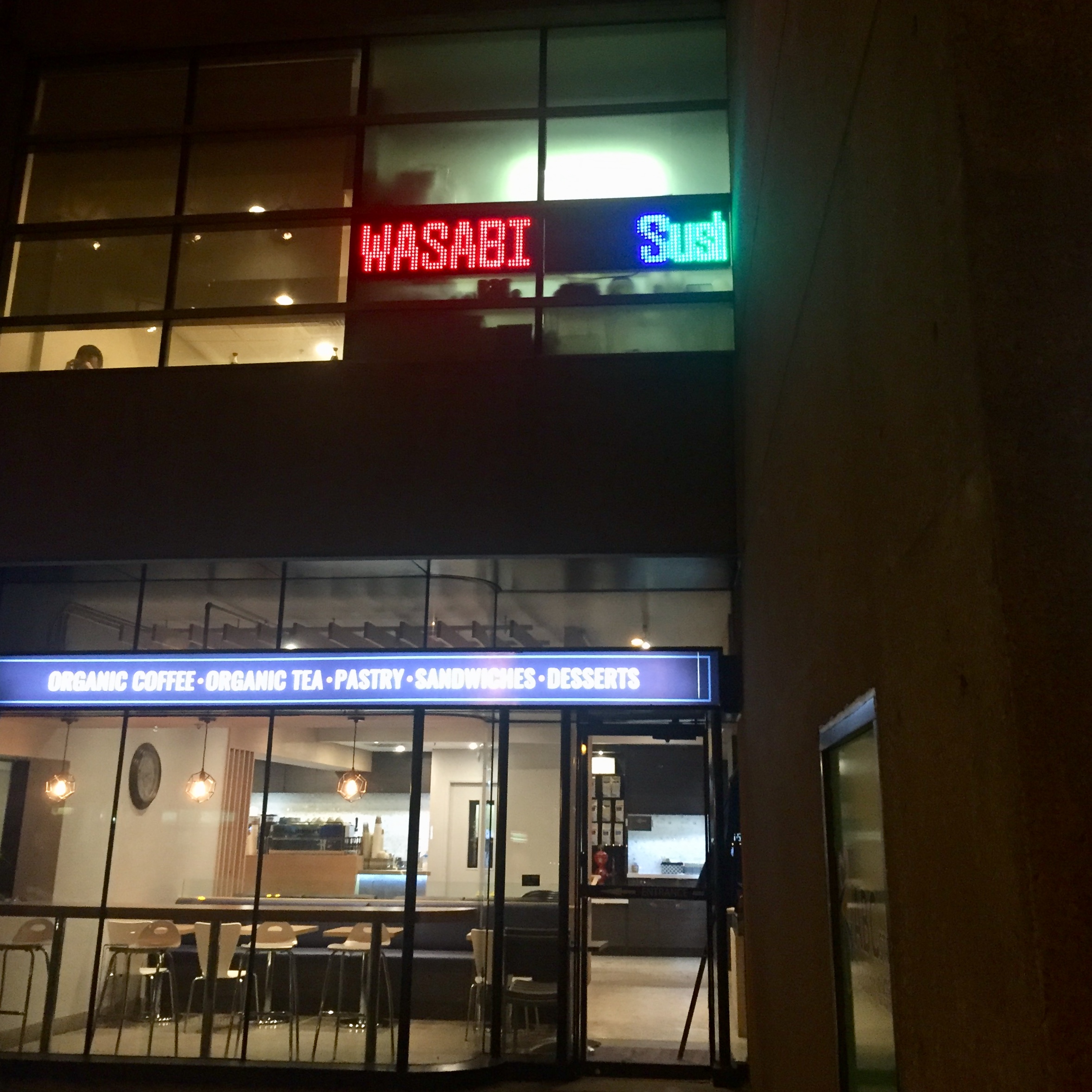 Here they offered the Scallion with Spicy Pepper Tseng Noodles with Soft-Boiled Egg, and the Hokkaido Style Ramen with Teriyaki Chicken in house special Sauce.  Tseng Noodle is a type of instant ramen from Taiwan, produced by a company owned by Taiwanese TV celebrity Sam Tseng. I used to watch Sam's popular show called "Stylish Man – The Chef".  The noodle seems to have gained raving reviews in Asia since it was introduced in 2016. Although a type of instant noodle, it is not cheap in retail price and it's interesting to see they use it in their noodle dishes here.  Intriqued, I would like to come back to check out their sushi as well.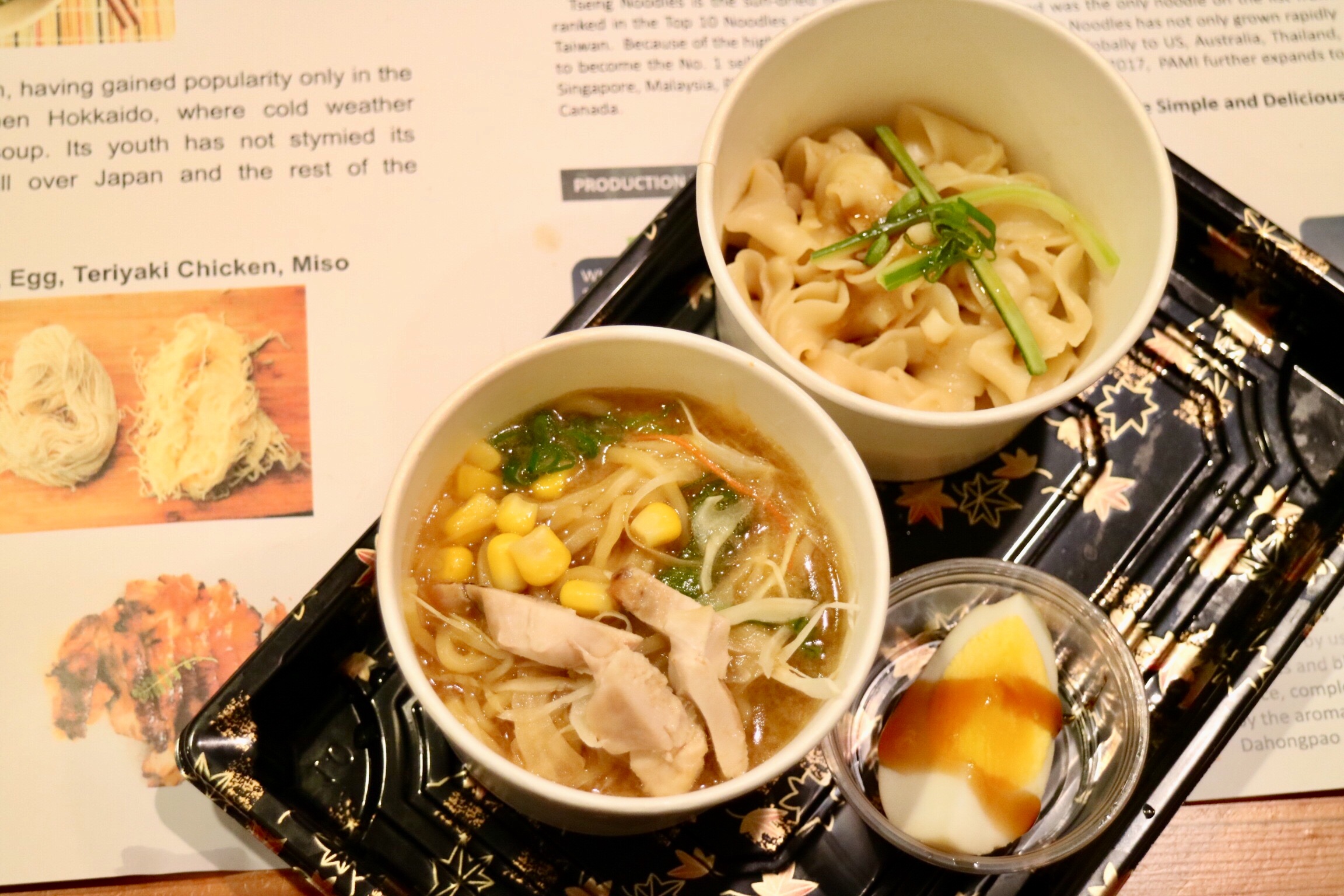 Wasabi Sushi N Noodle
202-345 Robson St, Vancouver;
(604) 681-8182 or wasabirobson.com
Last but not least, we ventured to the West End and visited Flower & Horse in Spring, a Chinese noodle house on Robson street, specializing in the "Crossing the Bridge" rice noodle dish. The noodle dish originates in Yunnan province, and made popular all over China because it's quick, healthy, delicious, and beautifully presented.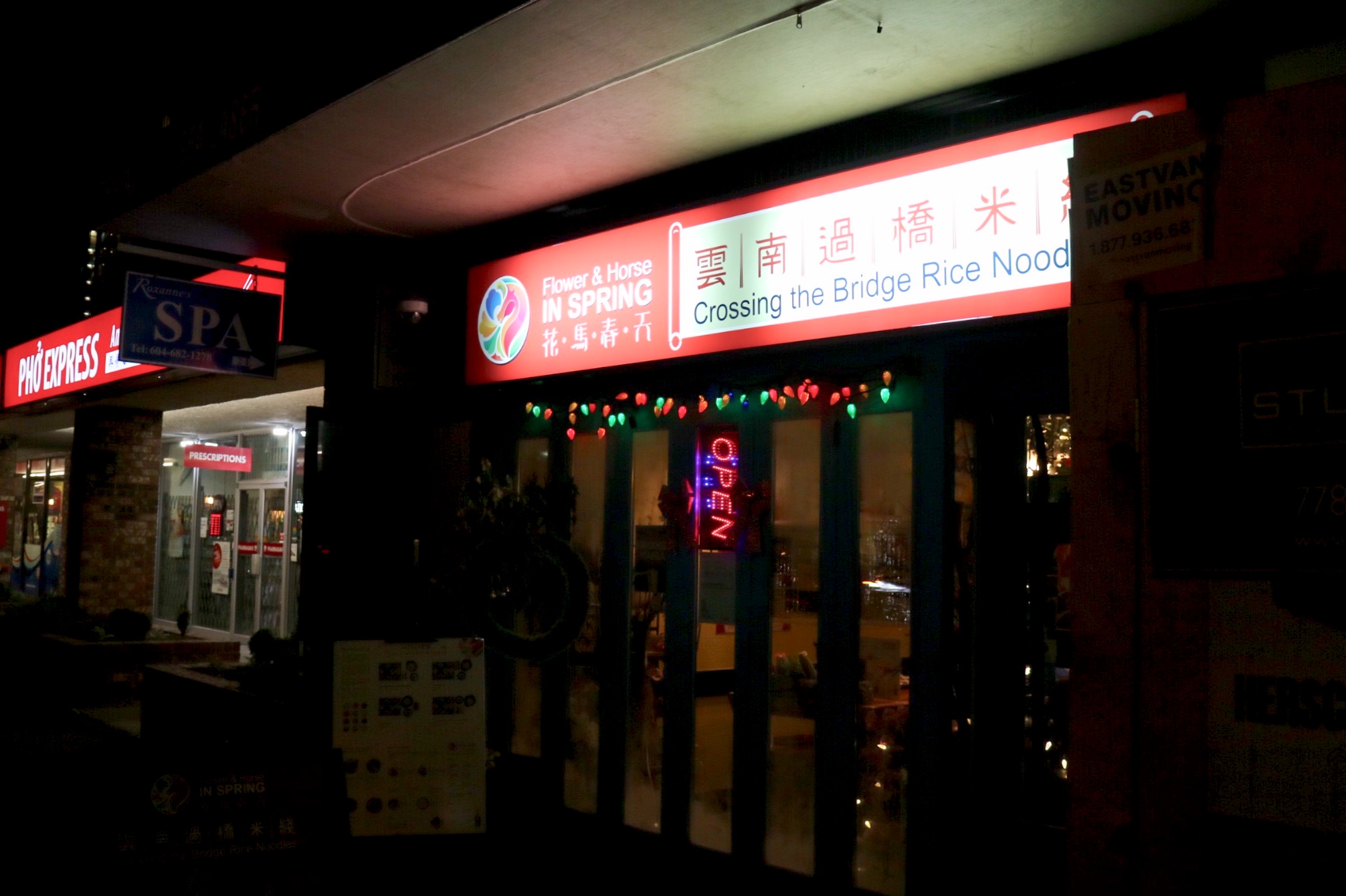 We tried a cold noodle dish and a hot noodle soup bowl. There are savoury, sweet, aromatic and spicy elements in their creation, although all quite subtle. Some find the noodle soup spicy, but I didn't. I have developed a tolerance to spicy food lately I guess.  Visually, the noodle dishes were nicely arranged, with different vibrant colours. For a unique regional dish from China, I recommend it.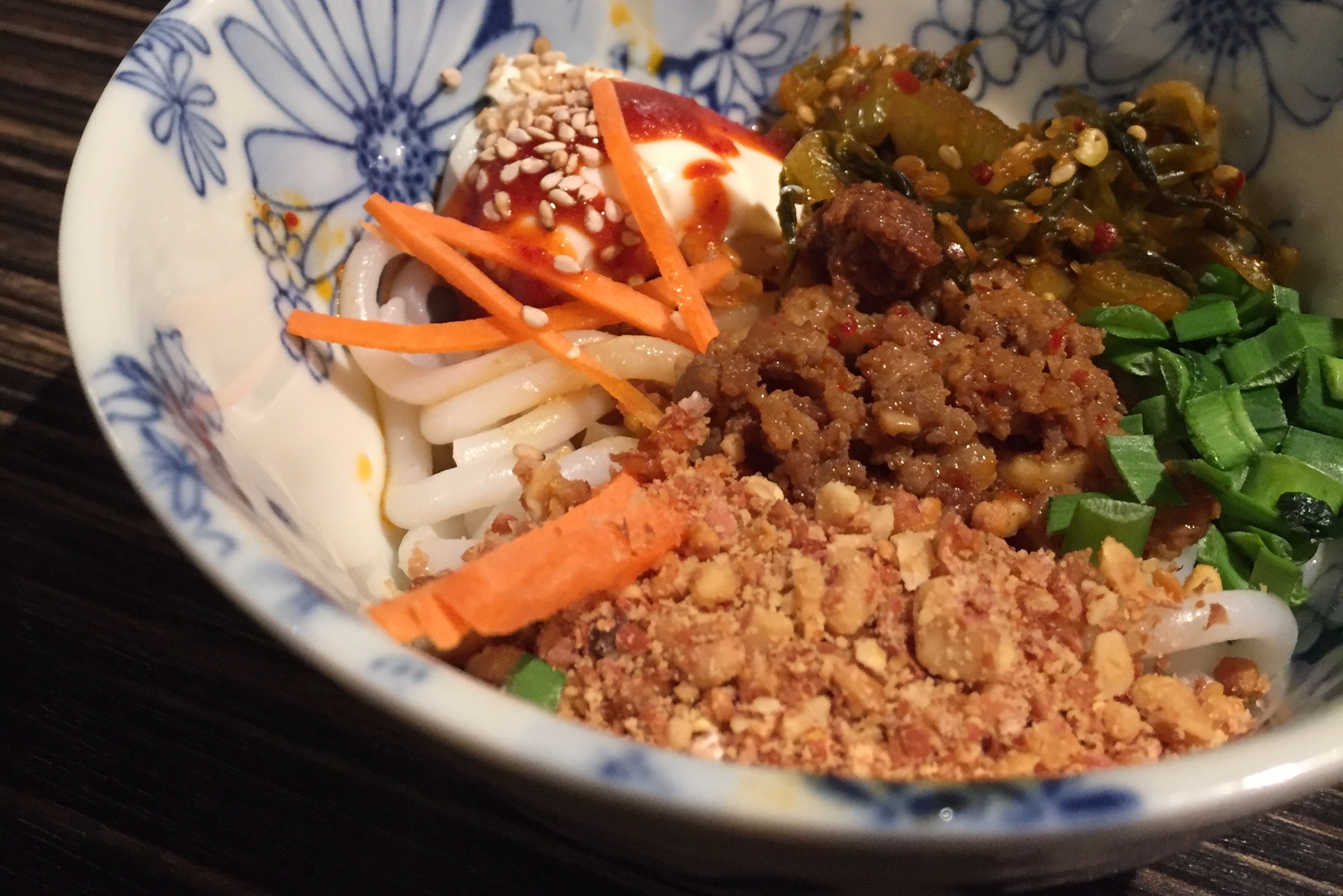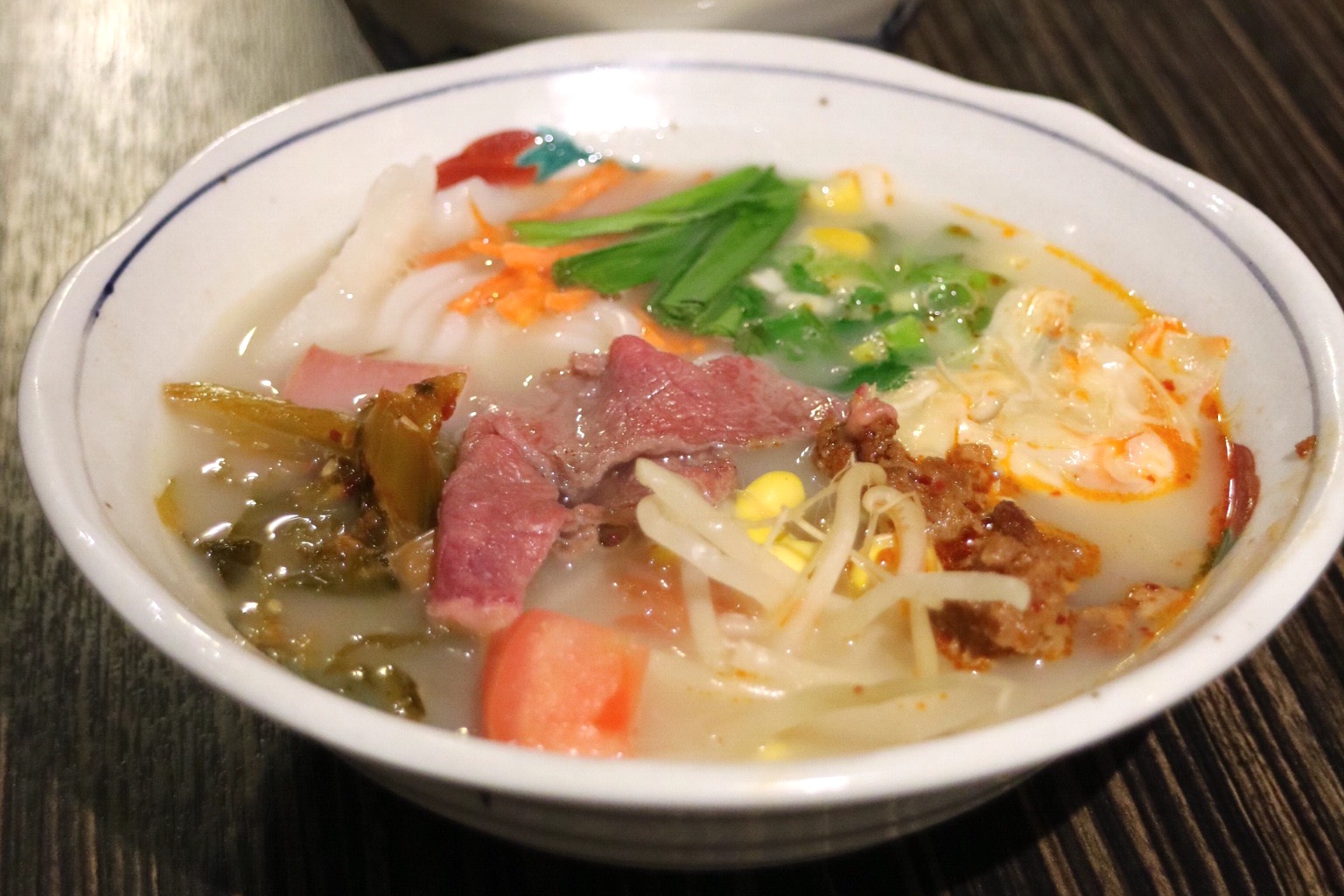 Flower & Horse in Spring
1741 Robson St, Vancouver; (778) 379-6198
The next Tasting Plates events:
Feb 7: Tasting Plates Mount Pleasant
Feb 21: Pizza Palooza