Ice-cold lager and a whole fried chicken, this makes a perfect evening when you crave for comfort food in a summer evening. And I found myself at Zabu Chicken on Robson with my roommate Tristan.
Founded in 2011, this is one of the oldest Korean spots in the city specializing in family style fried chicken. Their chicken was once a must-have dish of Vancouver before all the other fried chicken spots popping up.
Is it still good here? Just look at the line-up on Monday evening! We had to wait for 10 minutes before getting a table.
I had to get a pint of cold beer. They offer Sapporo on Tap (pint $6.85, pitcher $16.95), and it was just what I needed for a warm summer evening.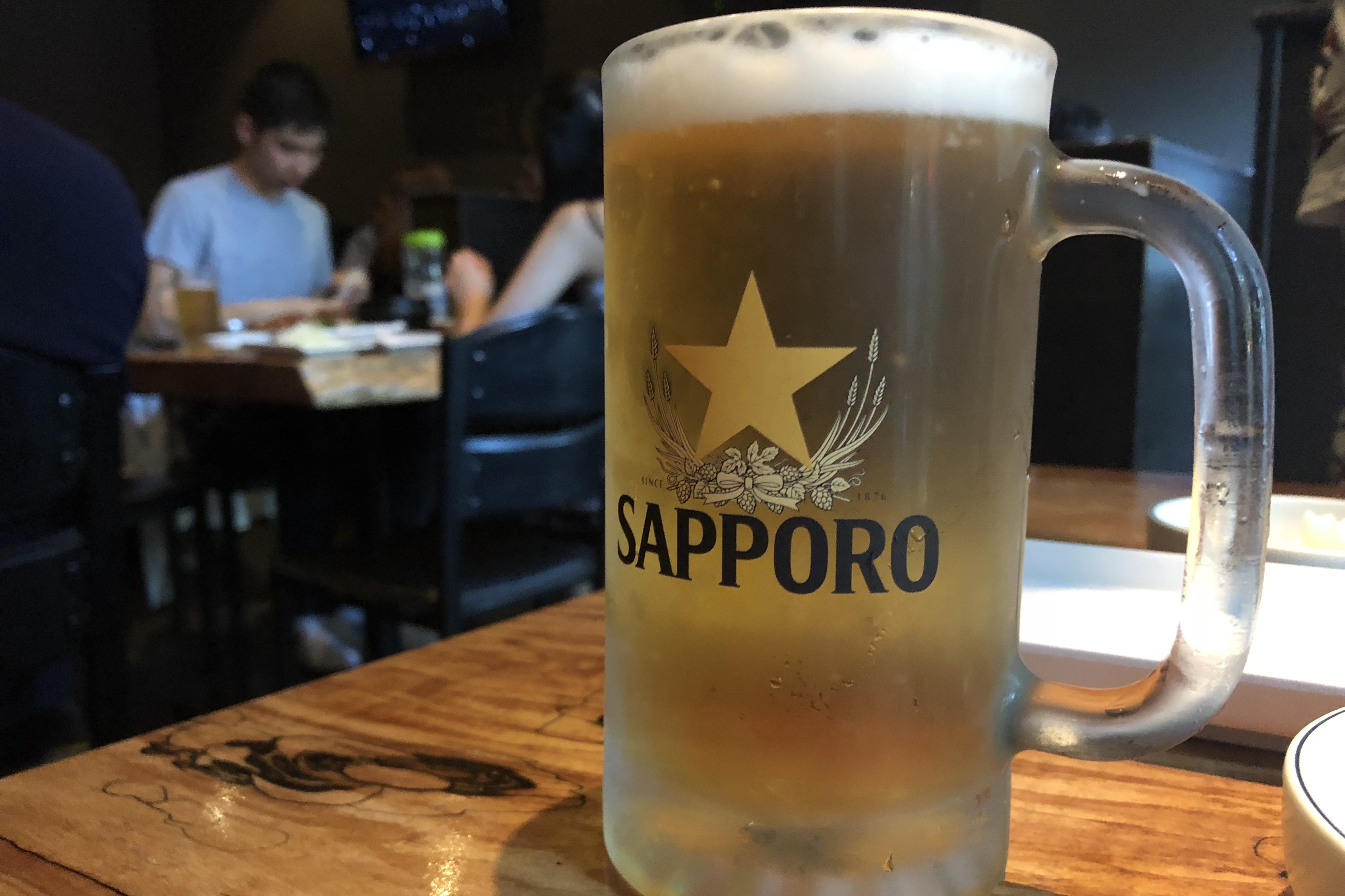 Every table would get small side plates of coleslaw and pickled daikon. They taste better than they look.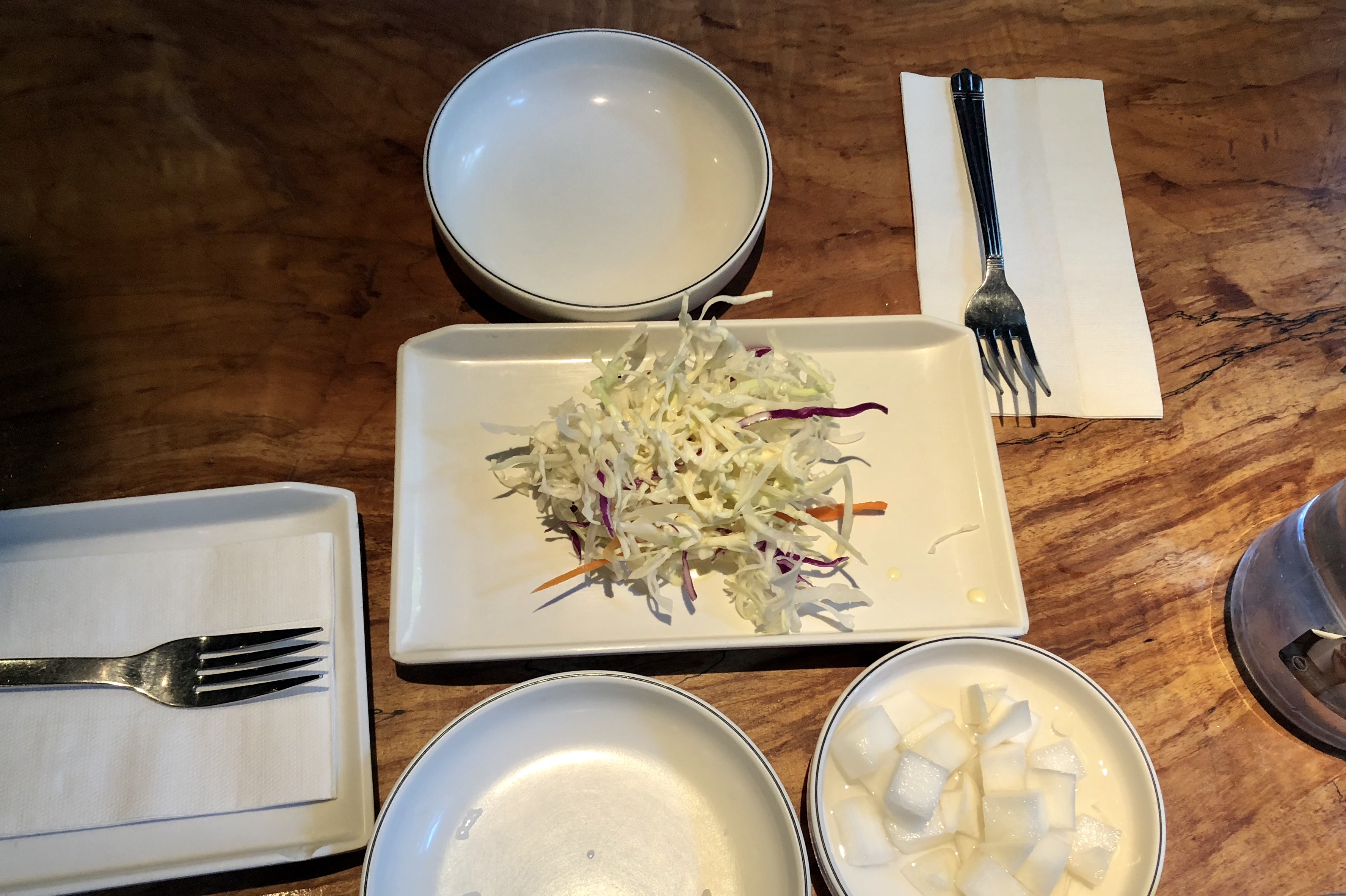 We ordered the Zabu Hot Original ($20.95). The whole chicken was cut into pieces and was dressed in a house hot sauce, which was subtly sweet. The other options include the Soy Original ($20.95) with a soy garlic sauce, YangNyum ($21.95) with a sweet cinnamon sauce, or just plain fried chicken ($20.95). There were also many options for ordering fried chicken: legs, wings, or combinations of both.
The chicken tasted fantastic. Although the chicken pieces are already dressed with hot sauce, the chicken skin is still very crispy. The biggest difference between Korean fried chicken and American fried chicken is the breading. The breading is quite light on the Korean version, and it feels like you are actually eating the skin. It was not as spicy as I expected. Maybe they could offer some extra hot sauce on the side? There was a subtle sweetness on top of the spices and the whole flavour profile reminds me of General Tso's Chicken, the famous Americanized Chinese dish.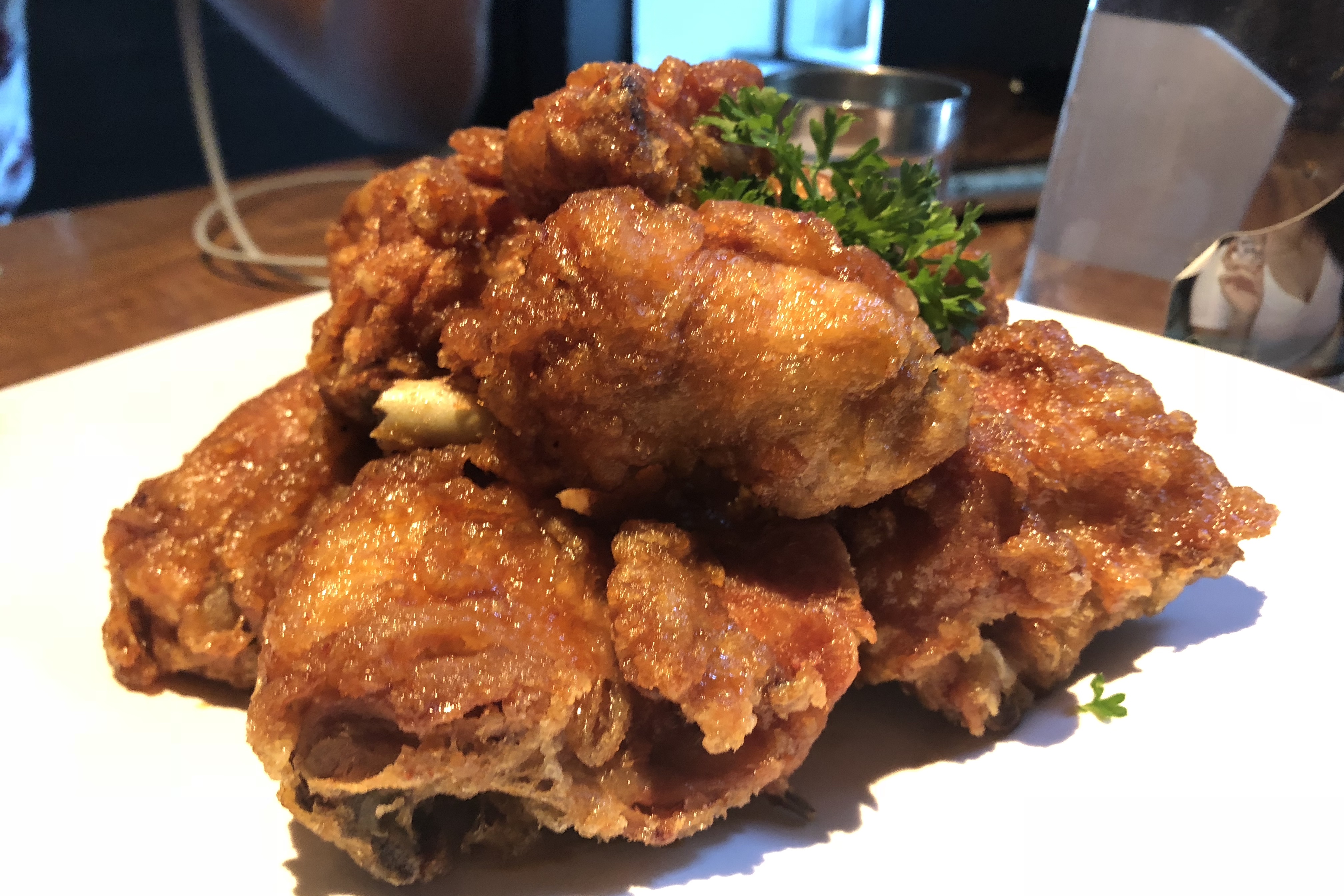 Final thoughts
We had a great satisfying meal at Zabu. Although I have had fried chicken that's better somewhere else, the food here was good enough for the enjoyment. I like the subtle sweetness in the hot sauce for the signature hot chicken, giving it more depth of flavours. I would love to come back to try their sweet & sour version (YangNyum) and the soy garlic version. The service was okay. Maybe I was hungry at the line-up and felt like they were NOT active enough to get everyone a table. Once we sat down, our server was pretty friendly. They have a big list of Korean and Japanese drinks. You can come here for a social night just for drinks with chicken to munch on or just come here for the fried chicken. Both work!
$
rating: [wp-review id="15084″]
Zabu Chicken
1635 Robson St, Vancouver, BC V6G 1C8
(604) 602-0021 or zabuchicken.com
80918