I came to Jinya Ramen on Robson with Areta for a late lunch before a shoot in Yaletown. The highly anticipated ramen joint was already around for a year and is known for the 3000-square-foot stylish space inside the shiny Telus Building.   The first Jinya location was established in Tokyo in 2000 by Tomonori Takahashi and then expanded become a franchise that now runs locations in the LA, Vegas, Houston, Seattle, and Vancouver. With its success in North America, they have spent time and effort in offering a bowl of good ramen noodle soup to the locals.
I was impressed with the dining room – spacious, modern, and elegant. I would have forgotten where I am if there aren't stacks of ramen bowls to remind everyone what this place is. Jinya Ramen is also known for serving premium Japanese sake and liquors. For $4 a pop, you can enjoy Japanese sake or Suntory high ball during the happy hour (2pm – 5pm).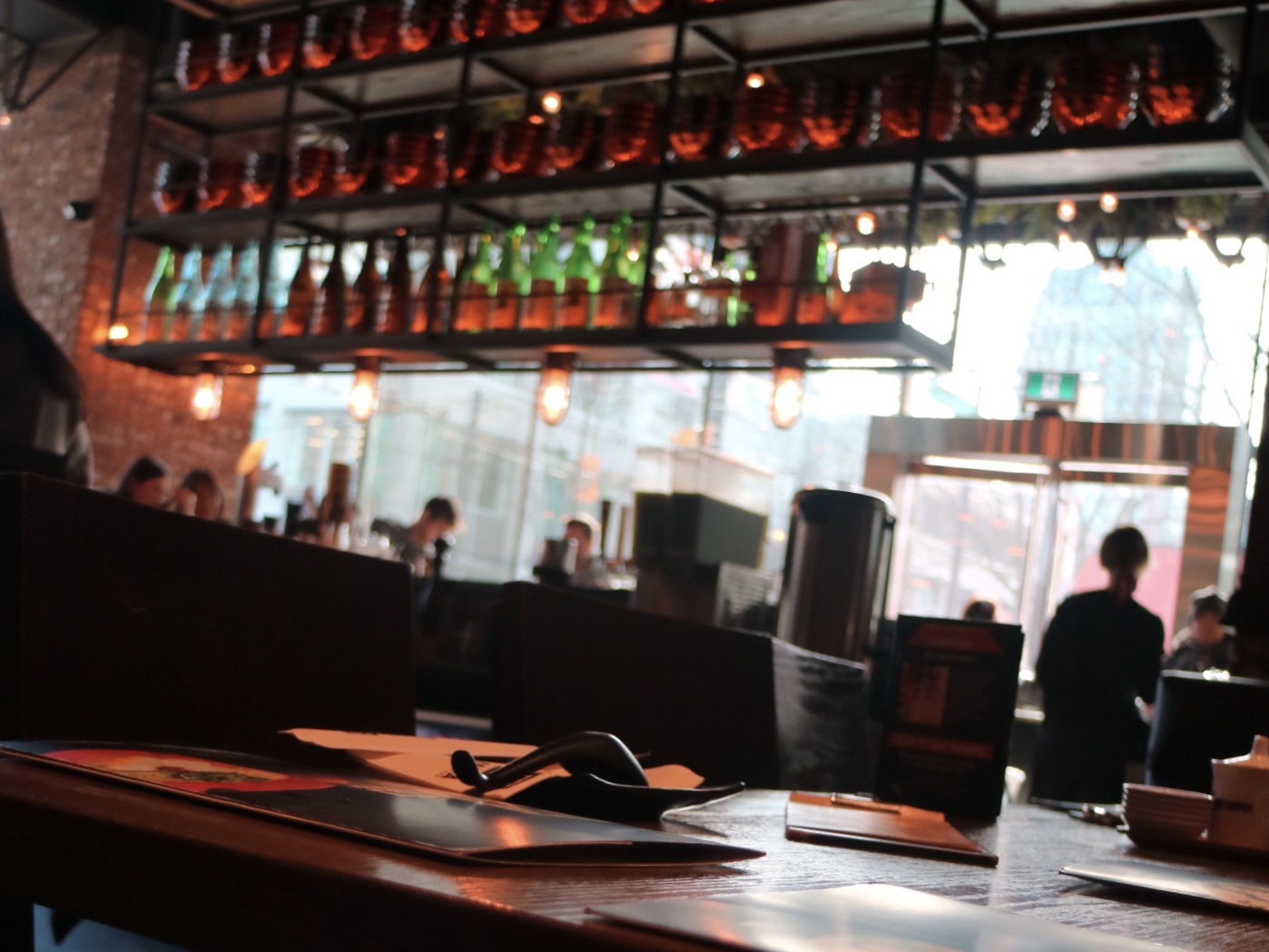 Rather an unorthodox offering, the Spicy Creamy Vegan Ramen ($17.3) features a creamy broth with thick noodles, topped with tofu, green onion, spinach, crispy onion, garlic chips, and drizzles of black garlic oil and chili oil. The broth is creamy and nutty, but not as rich as the tan tan noodle broth – it's nothing like what I've ever had.  And it was surprisingly delicious!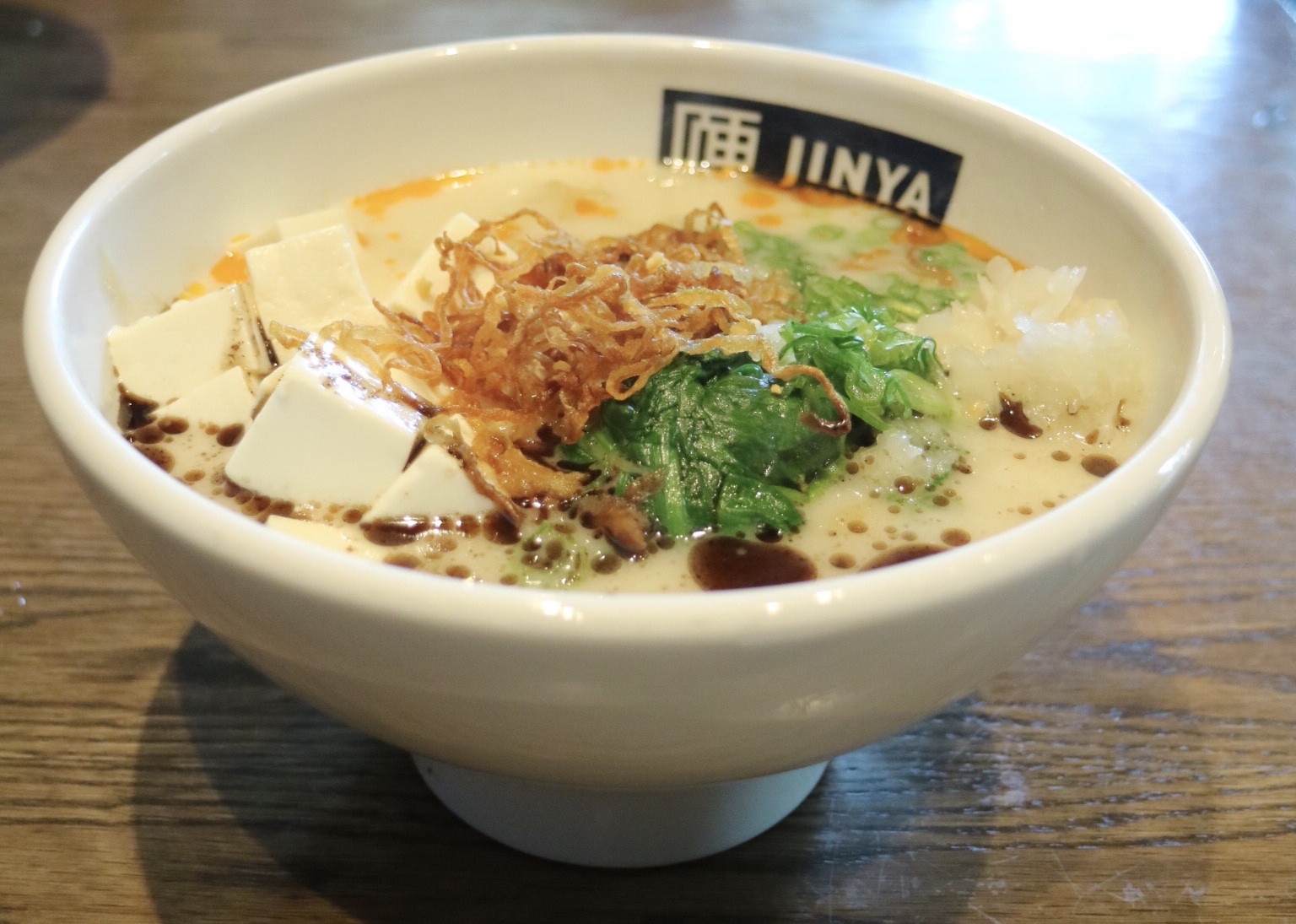 My companion's Chef's Tonkatsu Ramen ($19) seemed to be inspired by a more traditional approach. I thought the flavour was good but the layer of pork became too much after the broth got cold.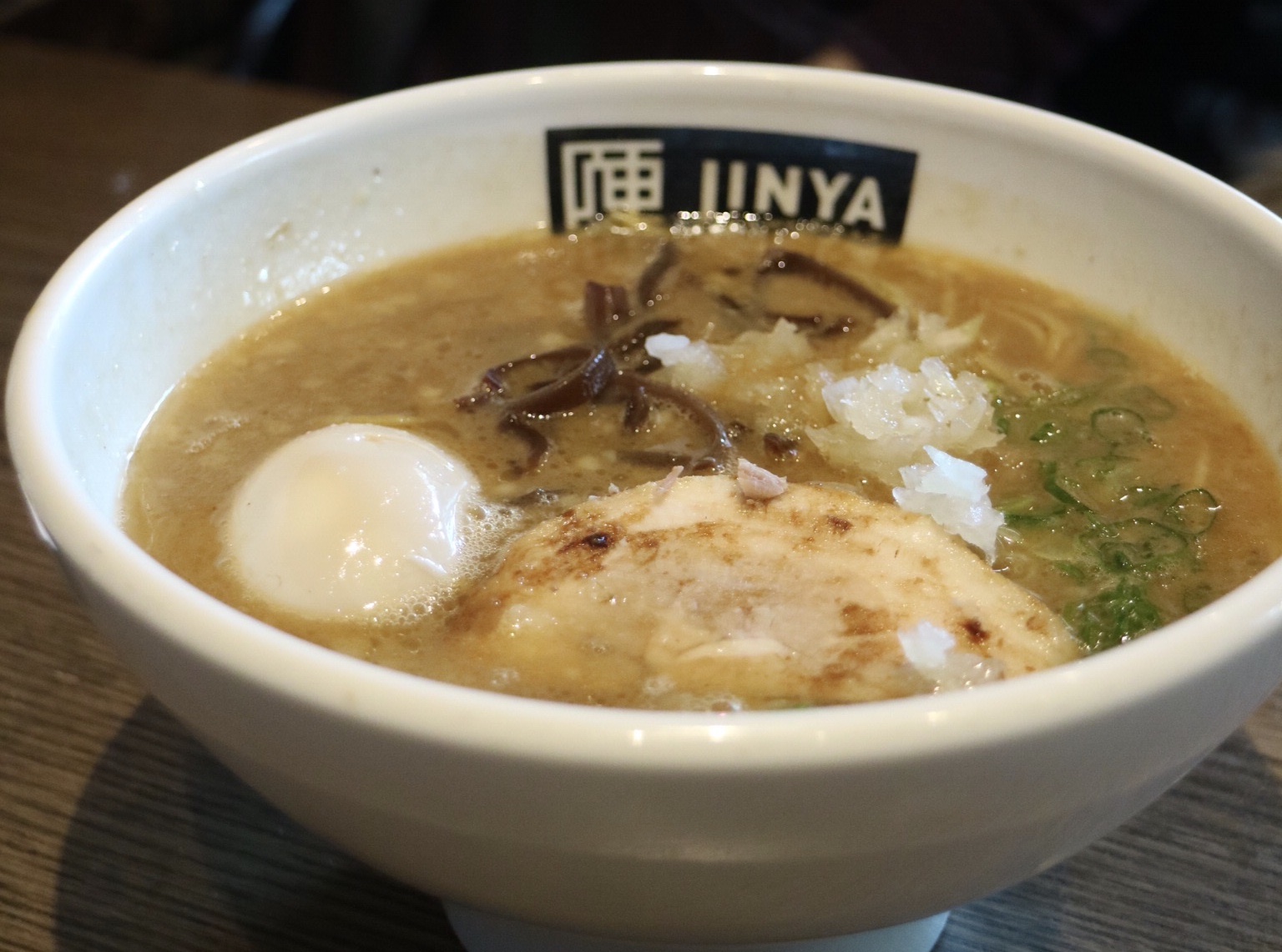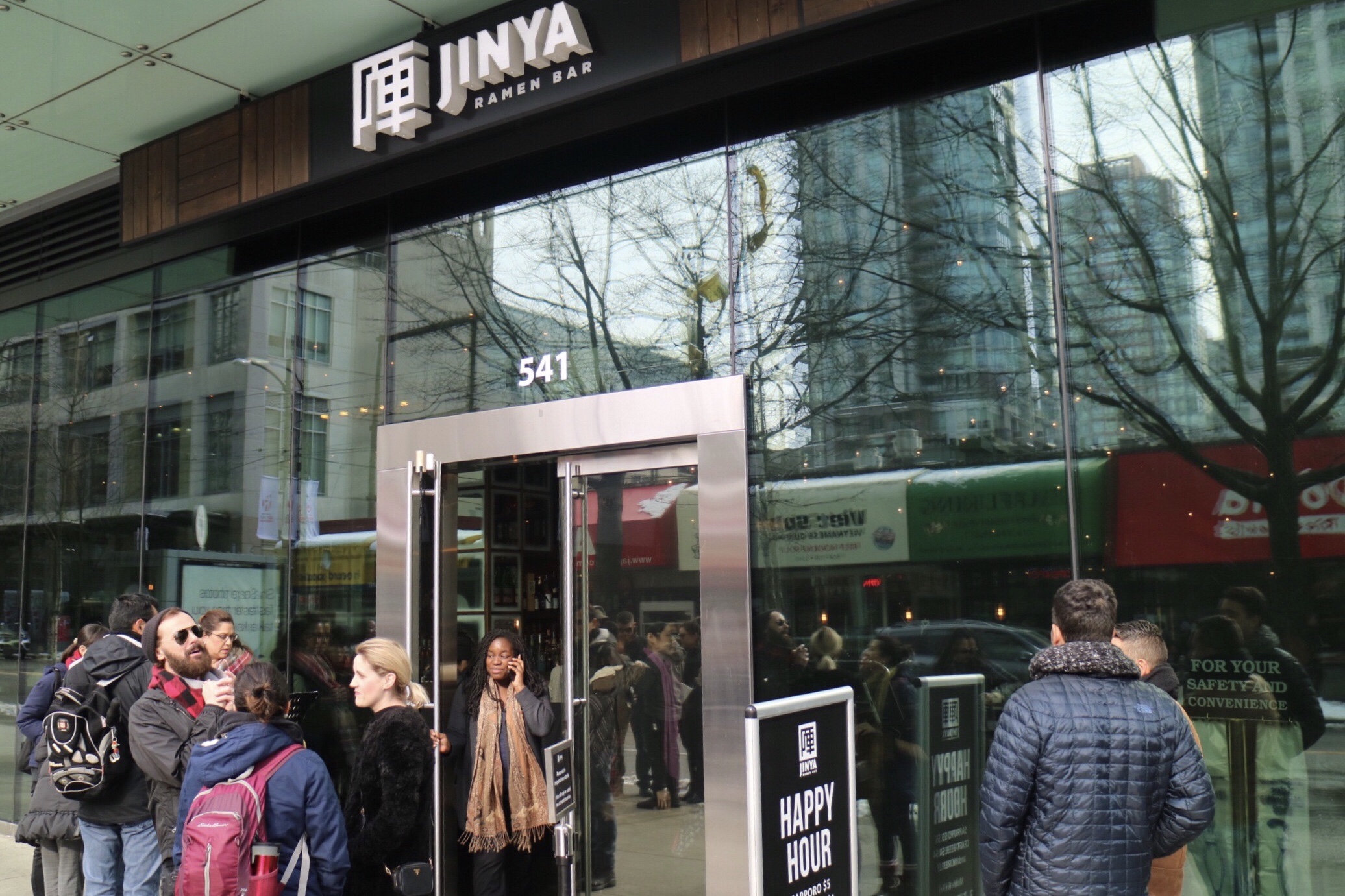 Final thought
Located in one of the most modern buildings in downtown Vancouver,  with designer-stamped dining space with high ceilings and chic vibe, as well as the price tags,  the new Jinya Ramen on Robson is far from a ramen shop's true humble nature. However the food was solid if you are not too stuck with the traditional flavours. I was skeptical about the Spicy Creamy Vegan Ramen but it was quite delicious.  Look at their happy hour menu catered to the cool downtown crowd:  caramelized cauliflower, bao buns and salmon poke taco. You'd watch out, Hapa!
$$ – $$$
Rating: 3.5/5
Jinya Ramen on Robson
541 Robson St, Vancouver, BC V6B 2B7
(604) 699-9377 or jinya-ramenbar.com