There are only a handful of nights when downtown Vancouver was packed with over half of a million people. Some of them are the nights for Honda Celebration of Lights fireworks.  And if you really want to see what the vibrant nightlife is like in an international megacity, you should sit at a restaurant's outdoor patio on Davie street after the fireworks, and feel the energy from the crowded street. I recently had such an experience at the newly opened Rorimomo on Davie street and it was fantastic. Their Korean style fried chicken was incredible as well, adding more excitement to the whole experience.
Rorimomo has taken the former American Cheesesteak Co., which closed earlier this year. The restaurant offers both Japanese and Korean dishes. I was with a Korean friend so naturally, we went for Korean fried chicken and some soju. Here you can order a Whole Fried Chicken ($20) chopped into pieces and have it prepared half-and-half in different flavours.  This is the same with most of chicken places such as Zabu on Robson.
Among the 5 flavours, my friend picked the "soy sauce" and the "Korean chili sauce". They were both fantastic. The chicken was perfectly cooked. Even with the sauces poured all over, the skin was stilly nicely crispy. The meat was also very juicy and flavourful.  I rather enjoyed the "soy sauce" one for the umami flavour, which is something I never had before. It reminded me of trying french fries shaken with shoyu and parmesan for the very first time at Japadag. What an amazing treat for the taste buds!
The chicken went down nicely with some peach flavoured soju – this is what we call a true Seoul's nightlife!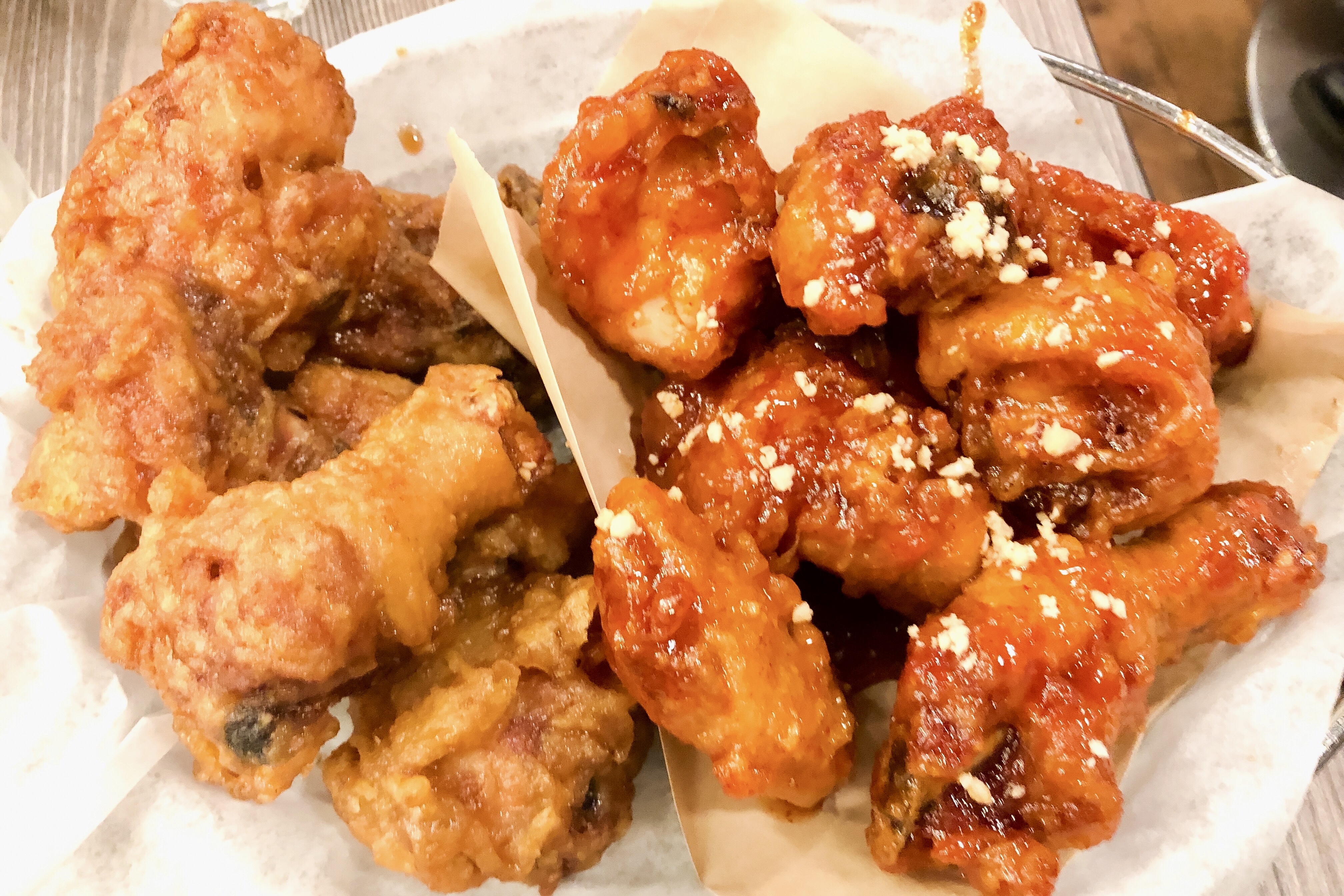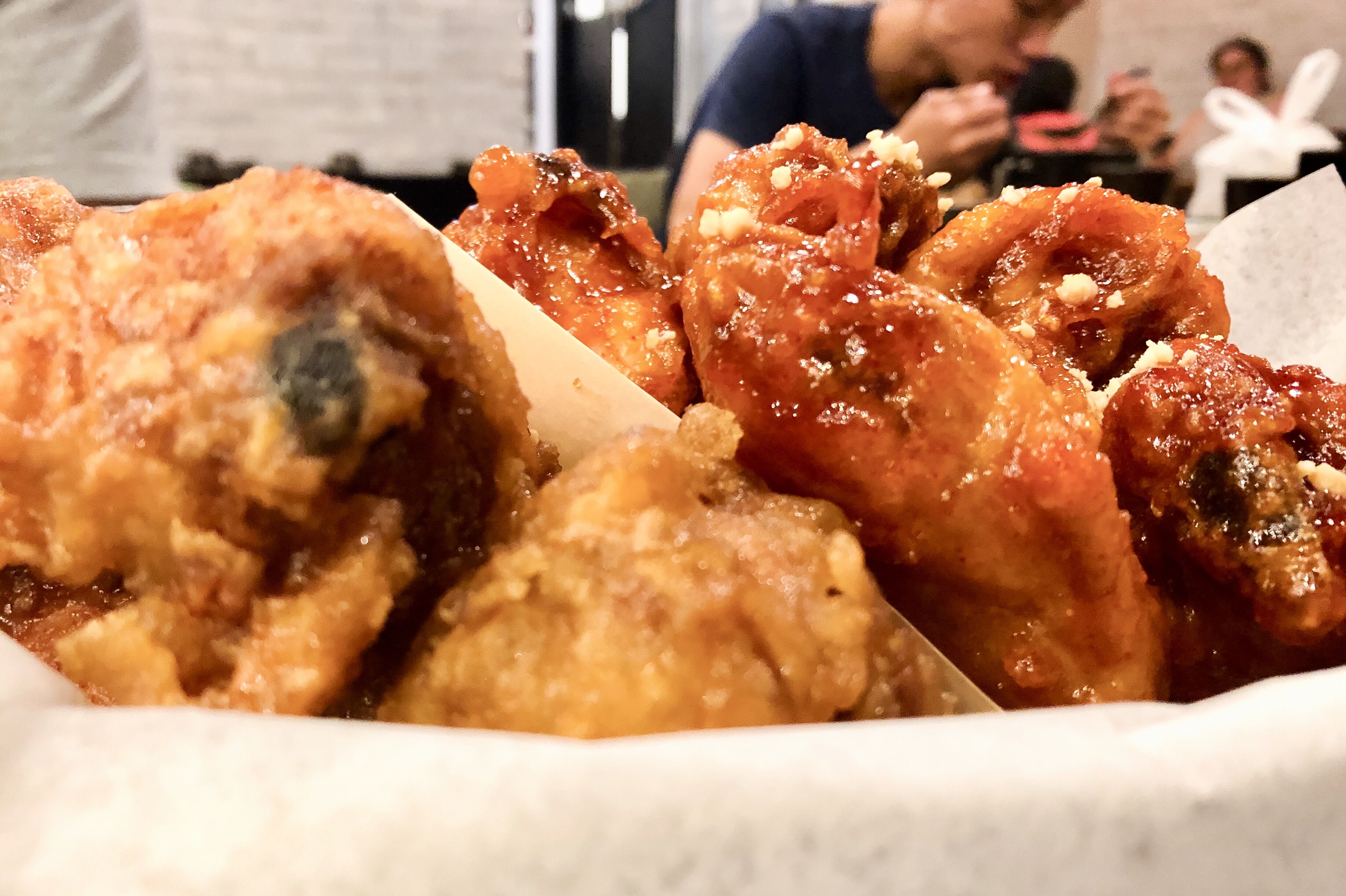 I did come back with another friend later. Having a whole fried chicken for lunch might seem a little crazy and it was a little too much for us. This friend, not being a huge fan of spicy food, picked the Original fried chicken, and it was a bit bland and even a little dry.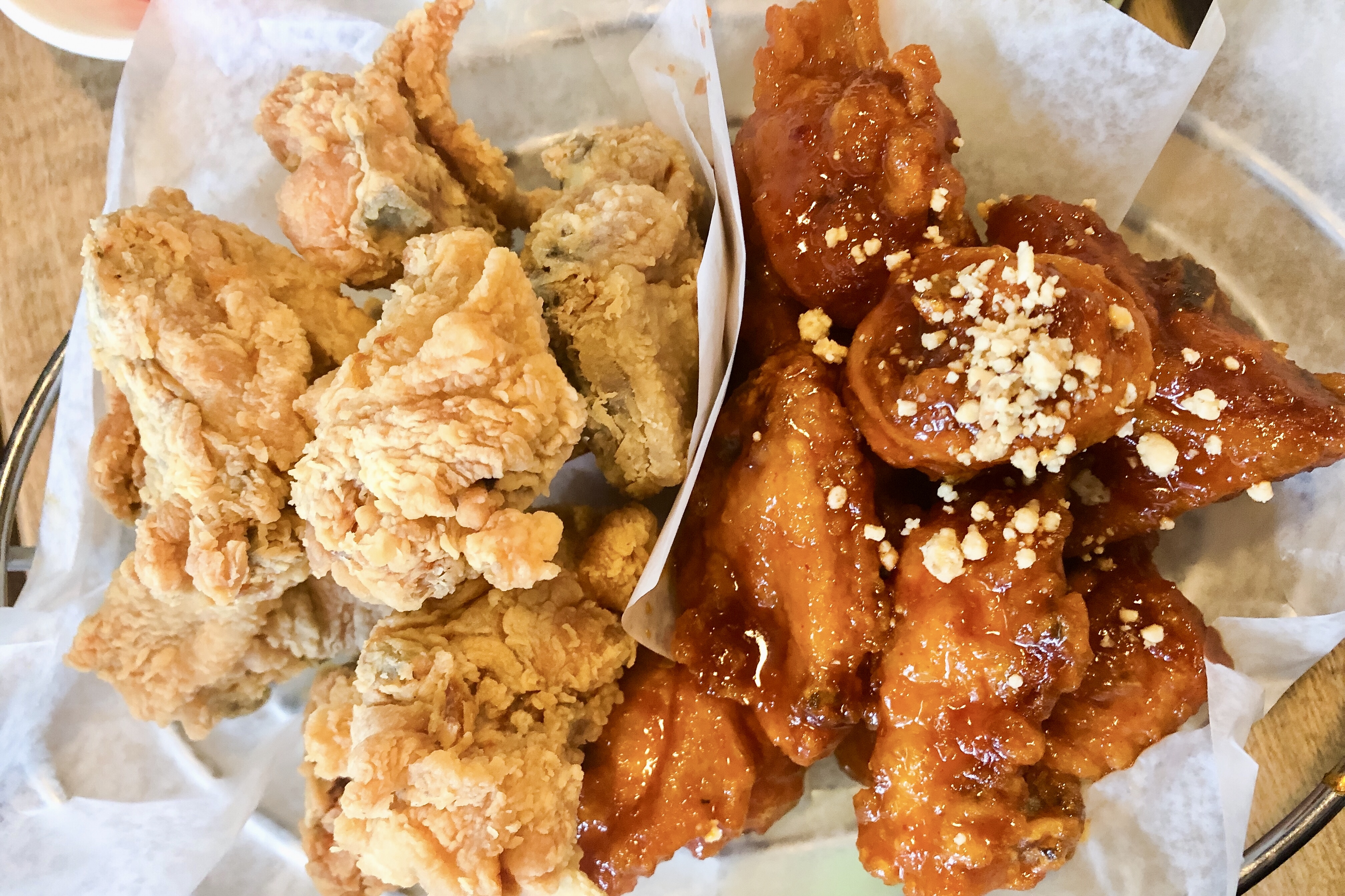 Final thoughts:
When most Korean style fried chicken spots are on Robson street, it is great to see Rorimomo offering such tasty chicken on Davie near the core of the Entertainment District. Among the types of flavours, the soy sauce version is the best for me, but the classic Korean sweet & spicy chili sauce is also a great choice. Don't forget to get some flavoured soju, it goes with the chicken incredibly well!
$$
rating: 4/5
Rorimomo K&J Restaurant
781 Davie St, Vancouver, BC V6Z 2S7
(604) 336-9822