I usually take my mom out for dinner on my birthday if there are no other celebrations. Feeling that I was long overdue for a visit,  I picked Savio Volpe this year. The critically acclaimed Italian restaurant in Fraserwood was often considered one of the most beautiful foodie spots in the city, merging culinary traditions and modern concepts,  making the place a top choice for either a cozy family meal or a chic dinner date. It's been 3 years since it was first opened, the food seems pretty solid according to the critics, who have granted Savio Volpe the gold medal for "Best Italian" at this year's VanMag Restaurant Awards.
We were sat the counter, where we could watch wines and cocktails being prepared, salumi being sliced, and cannoli being made. It's totally a fun spot to be at.  The Salumi ($18) came with 3 types of cold cuts, house-made hearty bread "Pane Rustico", and a handful of pickled vegetables, "giardiniera". The size of the serving is way too generous for 2 people.  Don't forget to smile at the handsome young man behind the salumi station, he might offer you a tiny sample of premium Prosciutto di Parma ($26.50).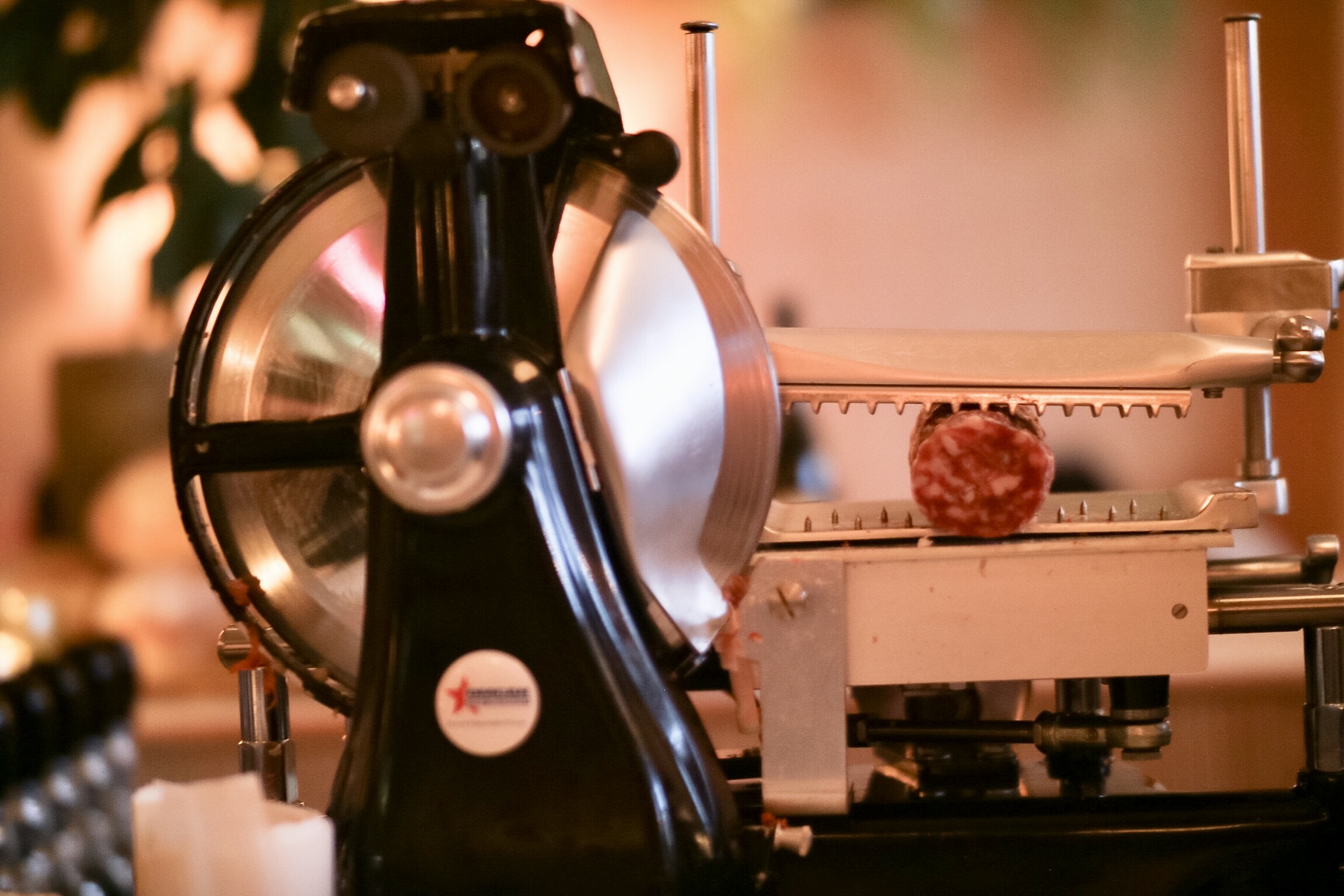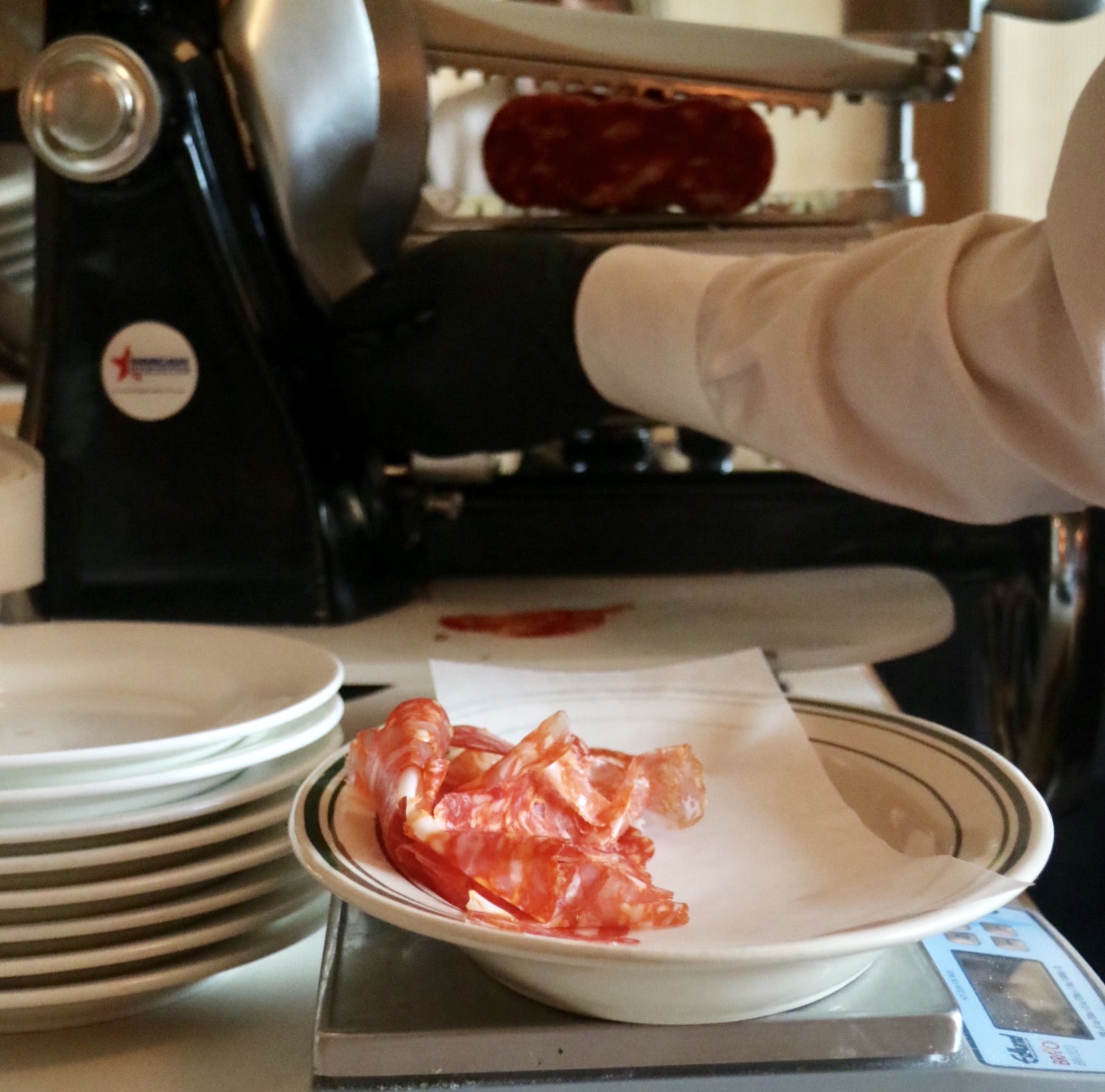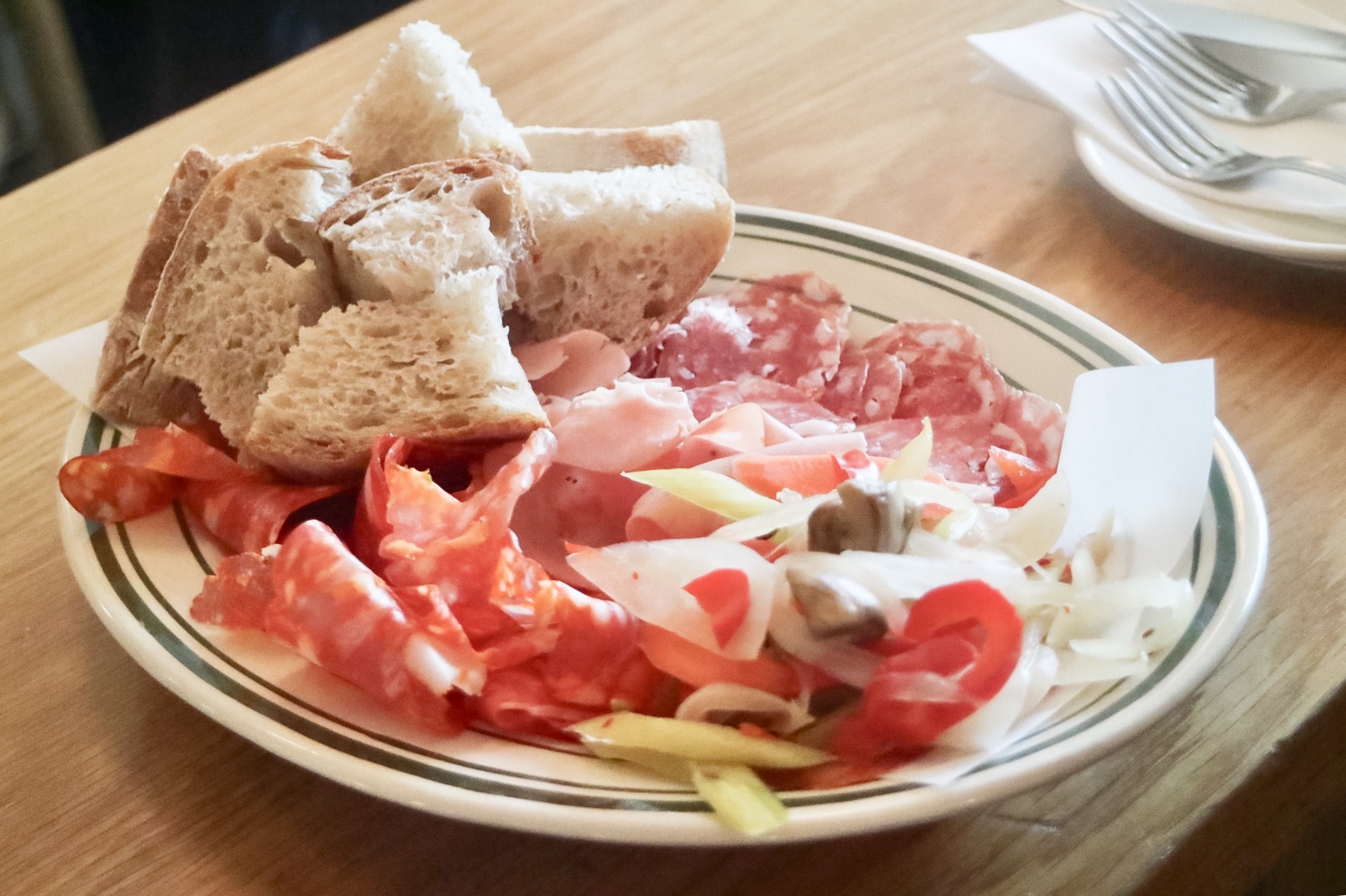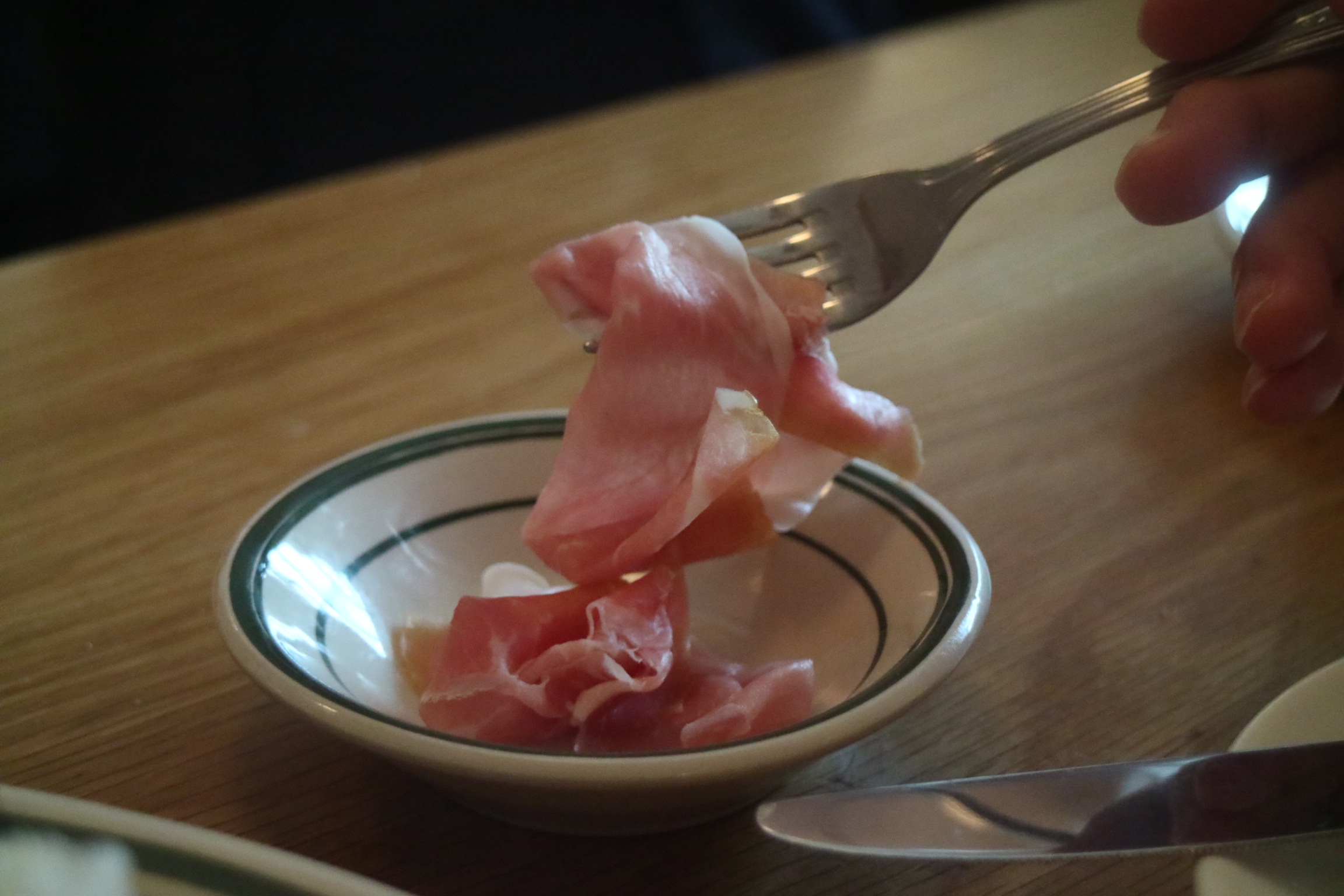 You can't possibly skip ordering house-made pasta at a good Italian. We devoured the Campanelle ($27) in record time as it was absolutely delicious. The sauce was prepared with duck leg cacciatore, an Italian "hunter-style" ragu sauce and made rich and super luscious with some caciocavallo cheese. Although there wasn't a lot of room left for the 18-oz Grass-fed Veal Chop ($49.50), the dish still managed to impress us. The meat was perfectly seasoned and grilled, and mom was happy, announcing she would keep the leftover all to herself.
But hello, it is MY birthday Mom!
The chop also came with prosciutto and melted taleggio with a great aroma from sage.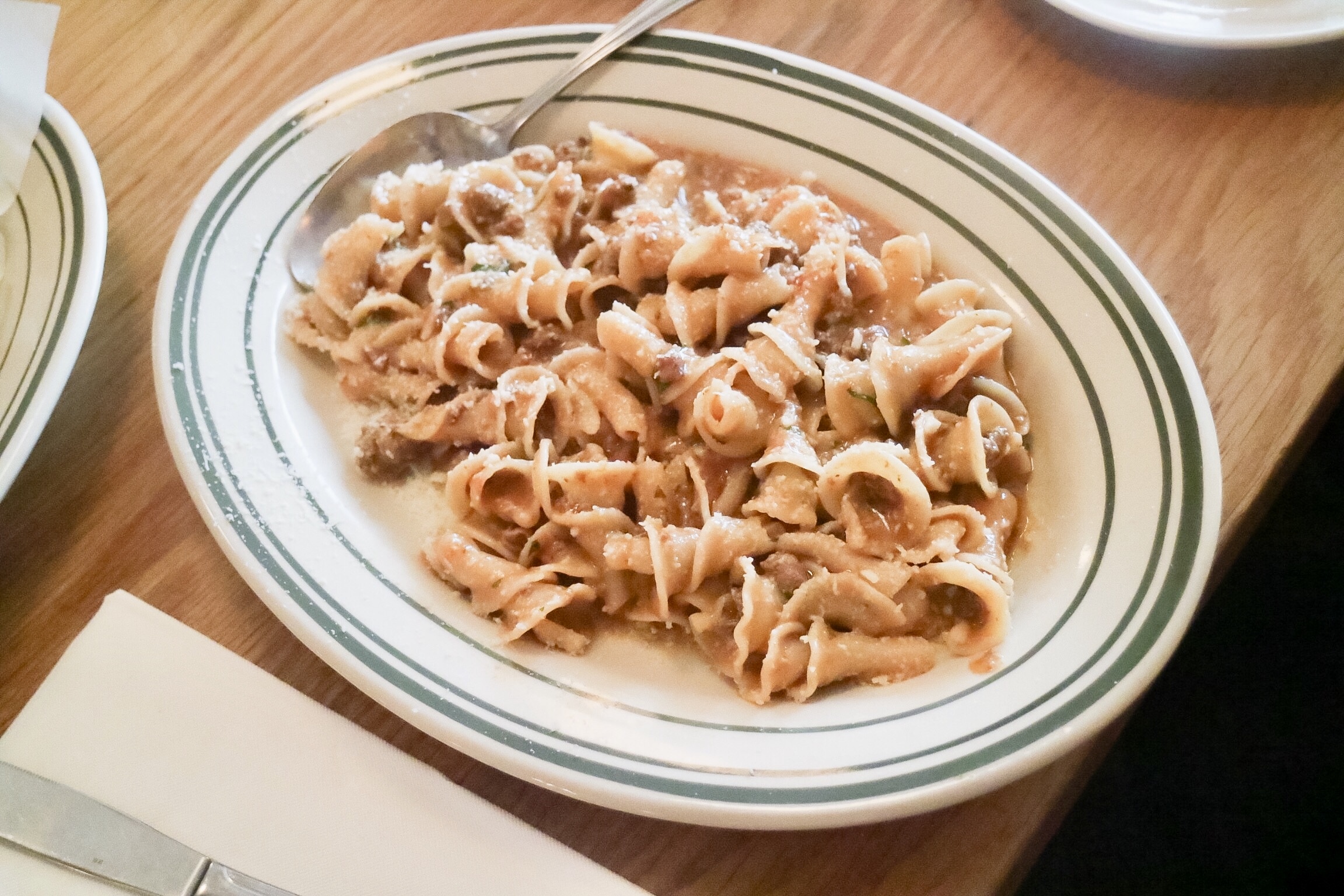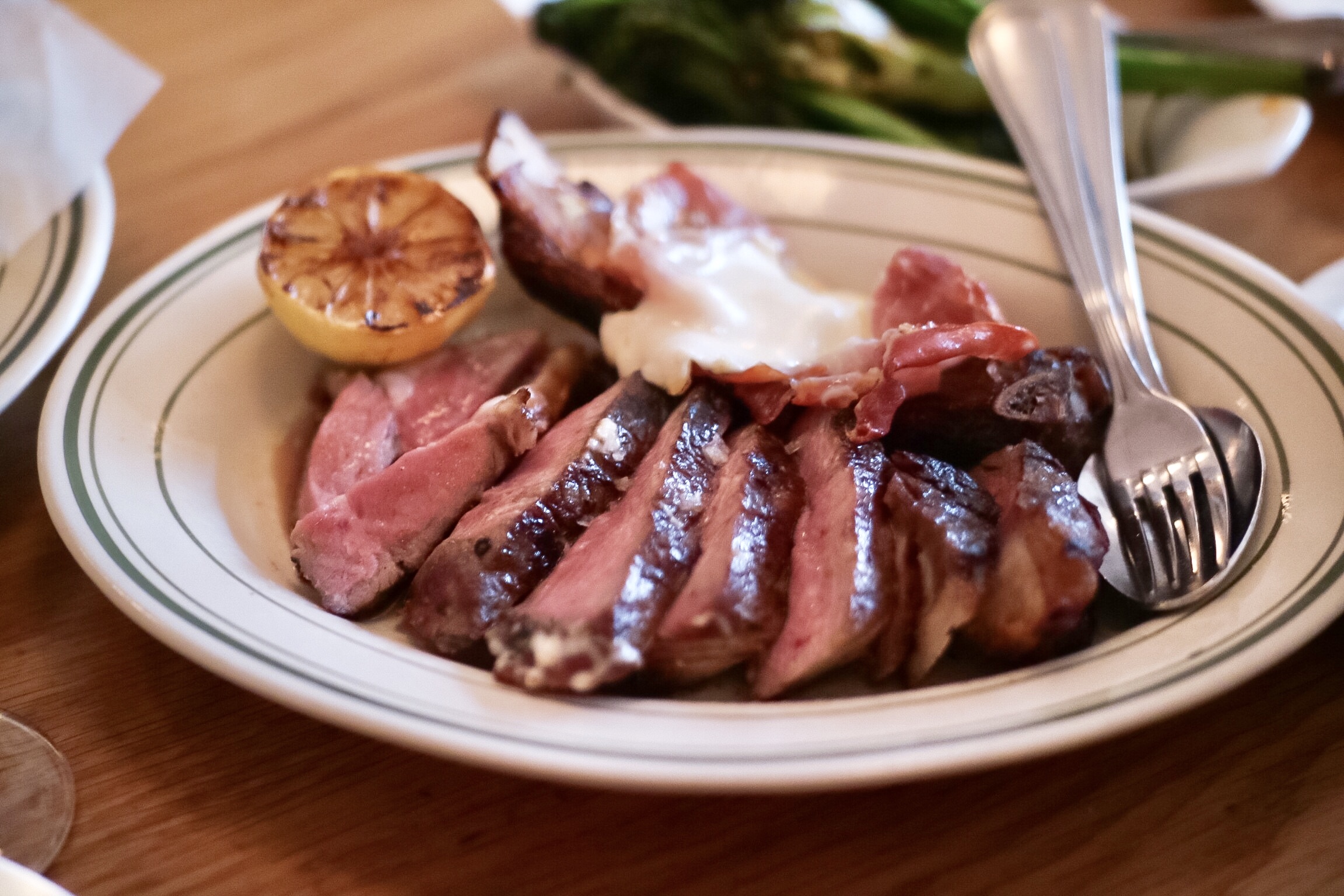 How can you resist the Cannoli ($8) when you have been sitting at the counter, watching them making it all night?  It is all about the fresh crunchy shell and the sweet, creamy, nutty filling that helps to end a terrific dinner. But it didn't just end here – I received a Birthday Pavlova from our lovely server, Patrick.
It was a great birthday dinner.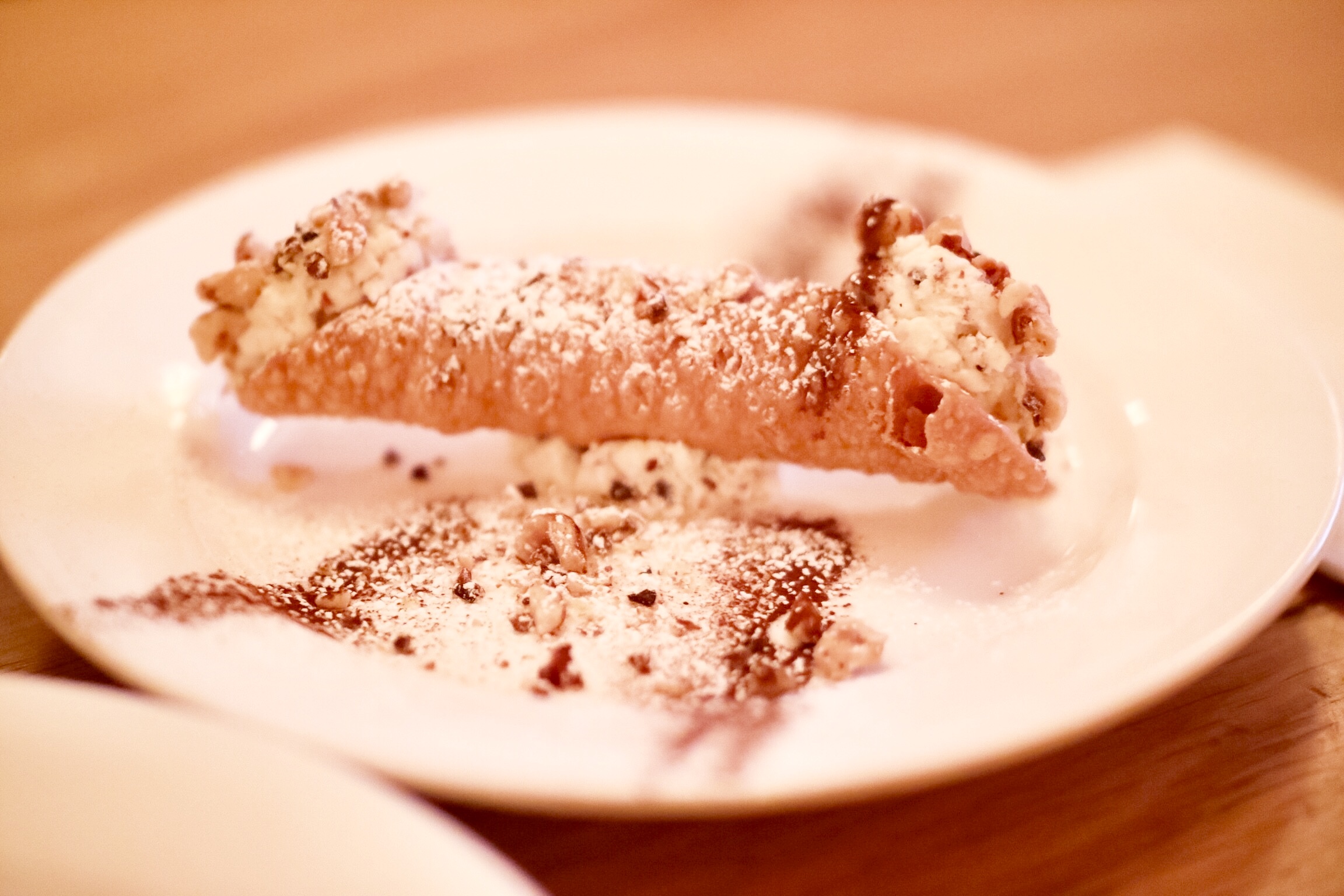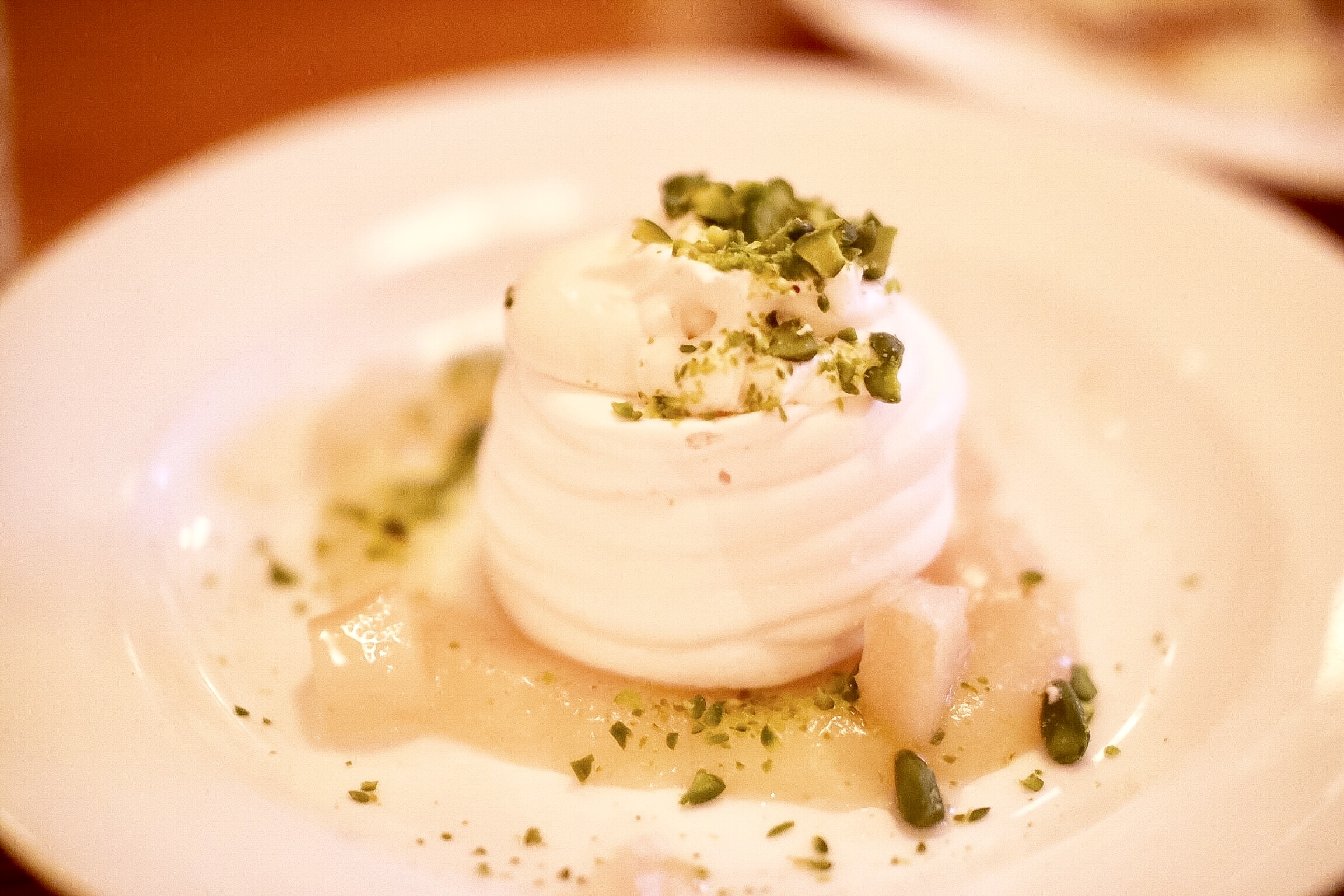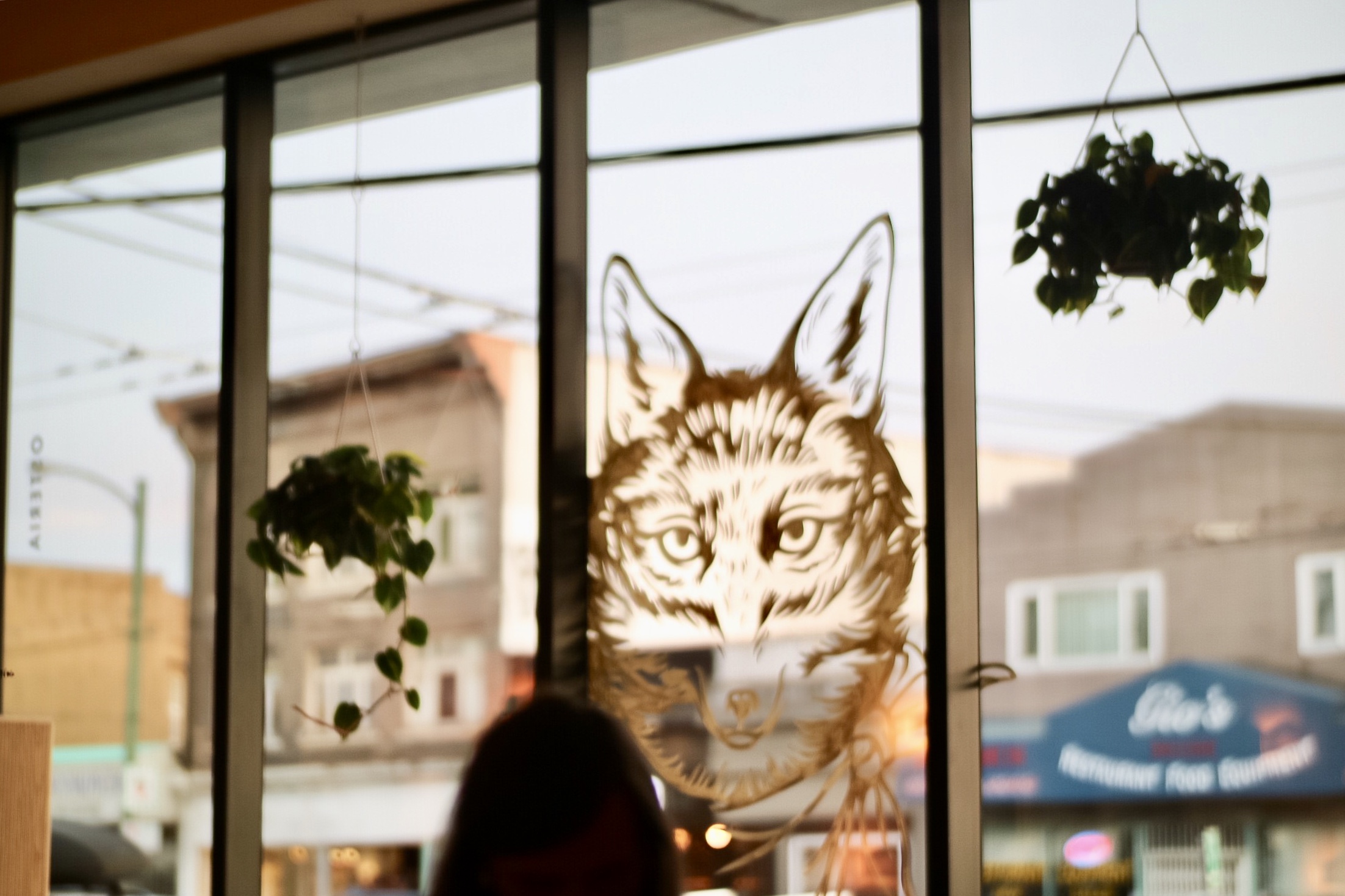 Final thoughts
The award-winning eatery impressed again, even my mother, who is a tough critic and usually prefers Chinese over other cuisines. The service was top notched as usual. Although the lighting is not the most camera-friendly here, the dining room is still one of the most beautiful in the city. So do come here for a casual, romantic date by the counter. The house-made pasta scores the highest among the dishes for me like my previous experience. However, mom loved the grass-fed veal chop!  If you are from a city where Michelin quality restaurants are super pricey, you will find dinner at Savio Volpe a steal.
$$$
Rating: 4/5
Osteria Savio Volpe
615 Kingsway, Vancouver, BC V5T 3K5
(604) 428-0072 or saviovolpe.com