I was offered to judge Vancouver Foodster's very first Vancouver Old Fashioned Challenge. There are 4 restaurant contestants in Vancouver and the Lower Mainland for this fun competition. As the weather has been becoming cool dramatically in the month of October
Each restaurant will be featuring their Old Fashioned creation from October 4  to October 27, 2019.   The public is invited to visit any of the participating restaurants and try any or all of the Old Fashioned creations, then their opinions will matter for choosing the People's Choice award winners. However, 3 media judges will also give each creation a score and choose the Media award winners.
I have visited all four restaurants. Although I won't be able to share my judging score,   I will like to share some of the photos and opinions on what food to order to pair with these tasty Old Fashioned creations.
Davie Dosa Company
"Old Fusioned"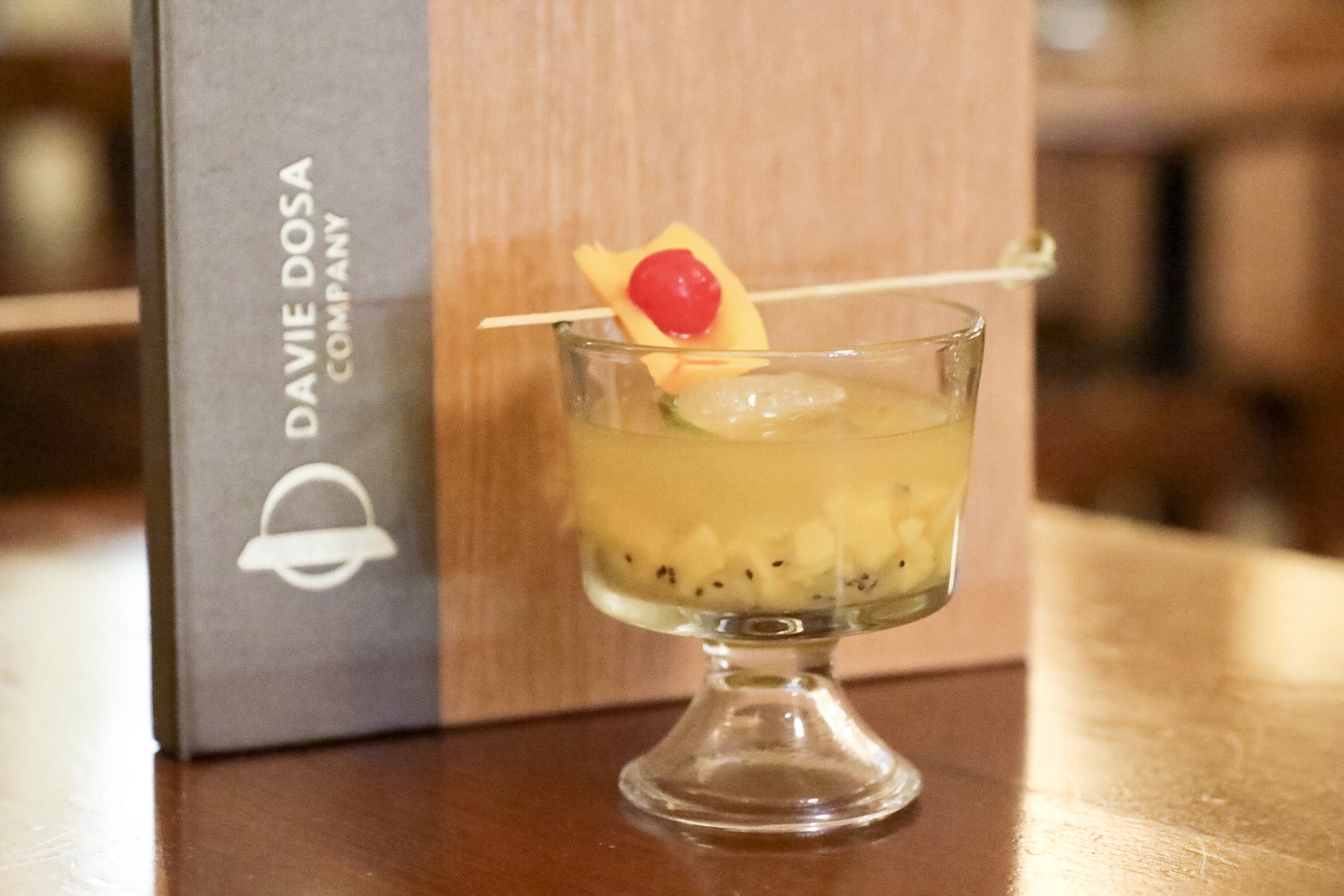 Price: $12
Created by Anusha Pippala, the Old Fushioned features jack fruit and kiwi muddled with home-made spiced bitter gourd fusion bitters served over ice double shots of Jameson Irish Whiskey.
Recommended pairing:
The freshly-made Veggie Pakora and house signature Lamb Dosa with the pronounced spices and aroma can stand up to the booziness of the drink.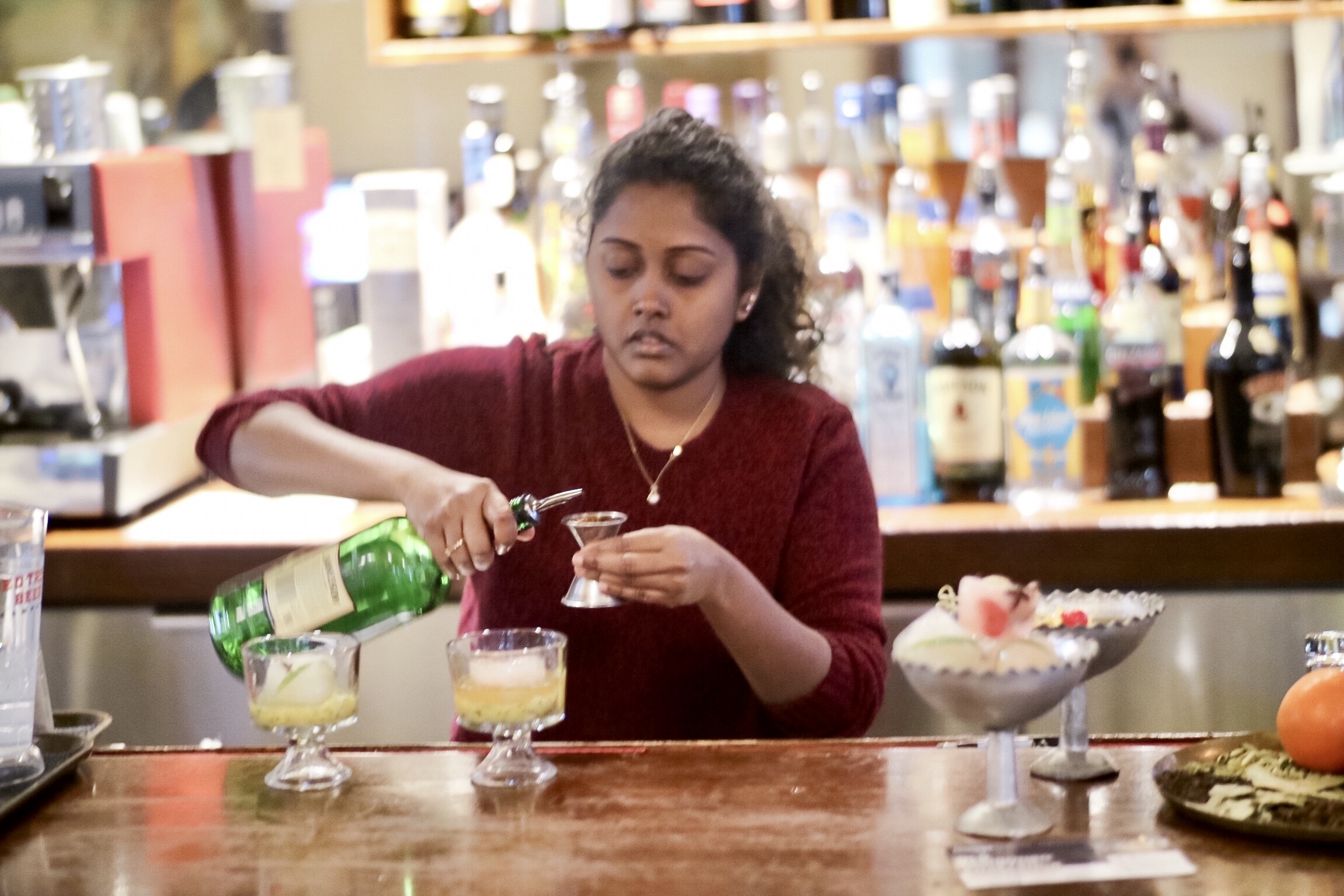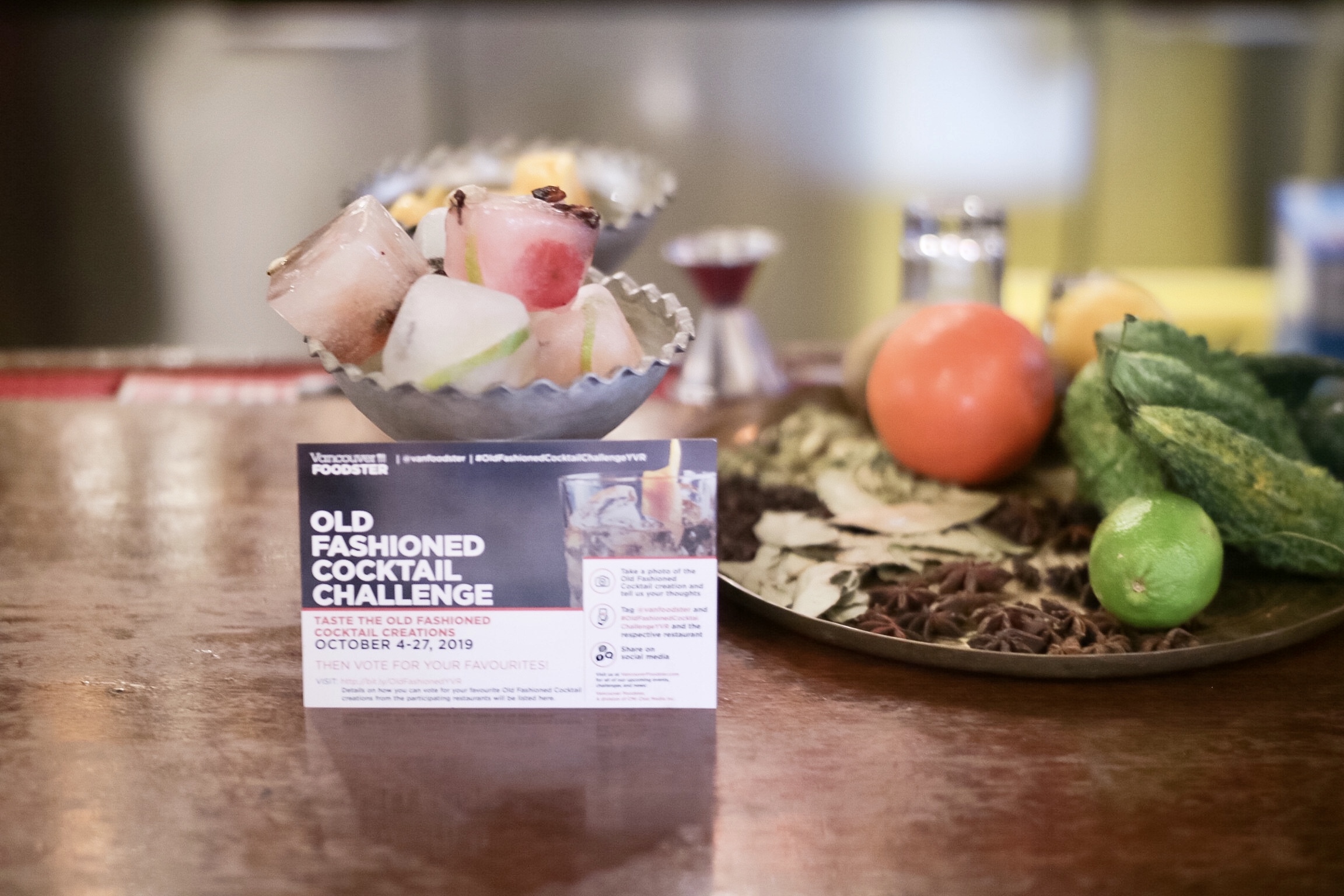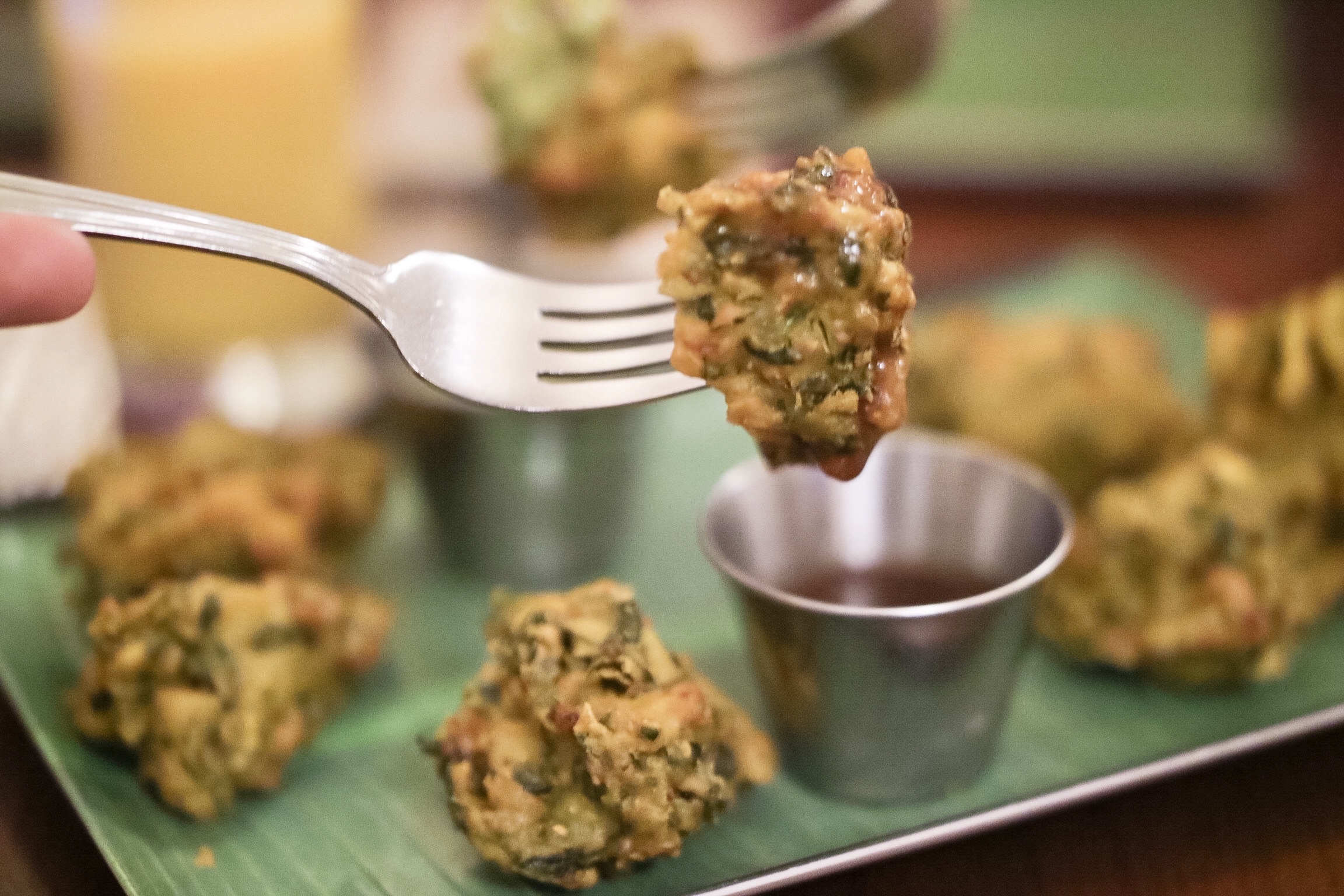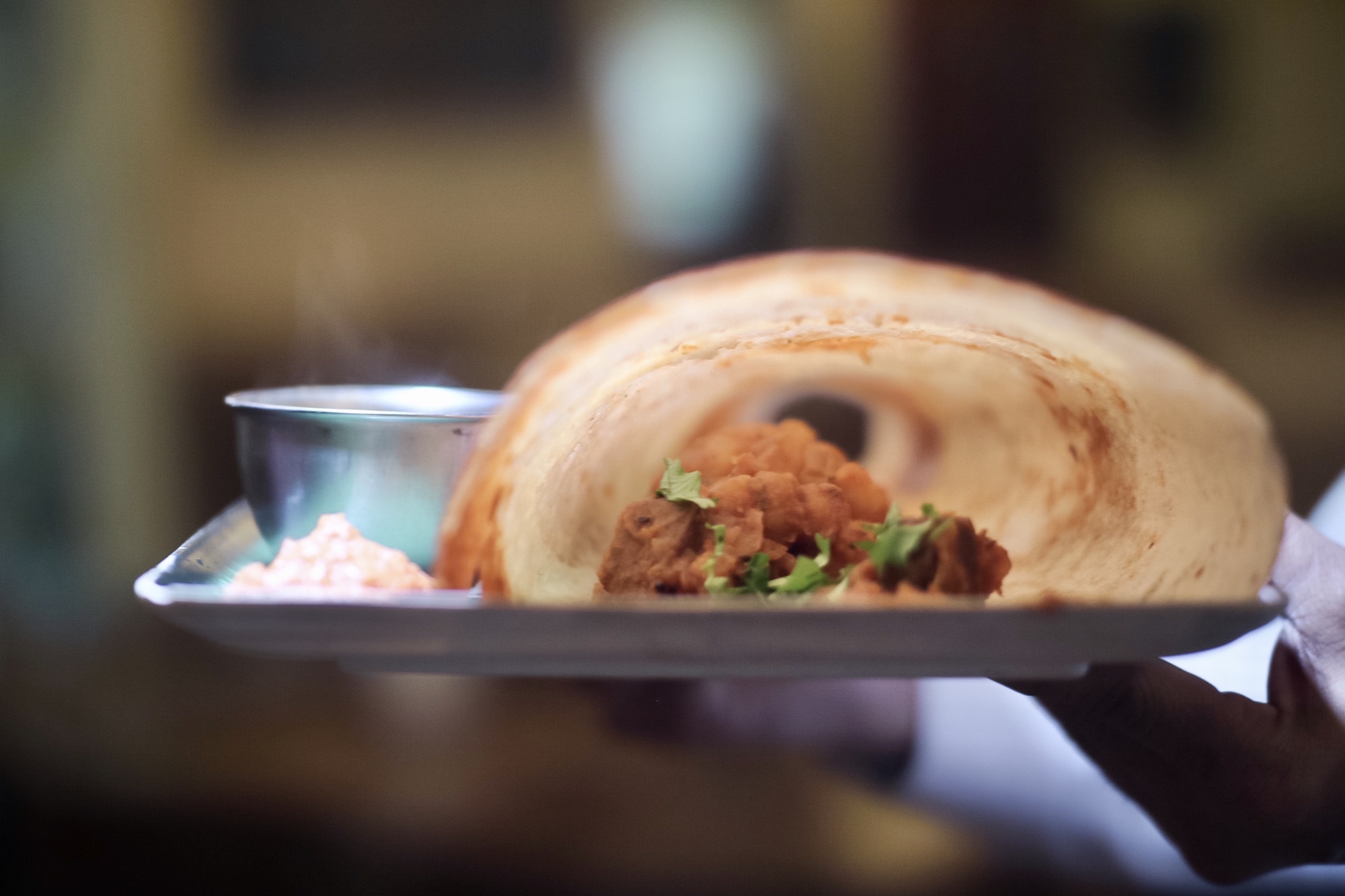 Davie Dosa Company
1235 Davie Street, Vancouver
(604) 669-5899 or daviedosacompany.com
@daviedosacompany
Ban Chok Dee Thai
"Sweet Autumn"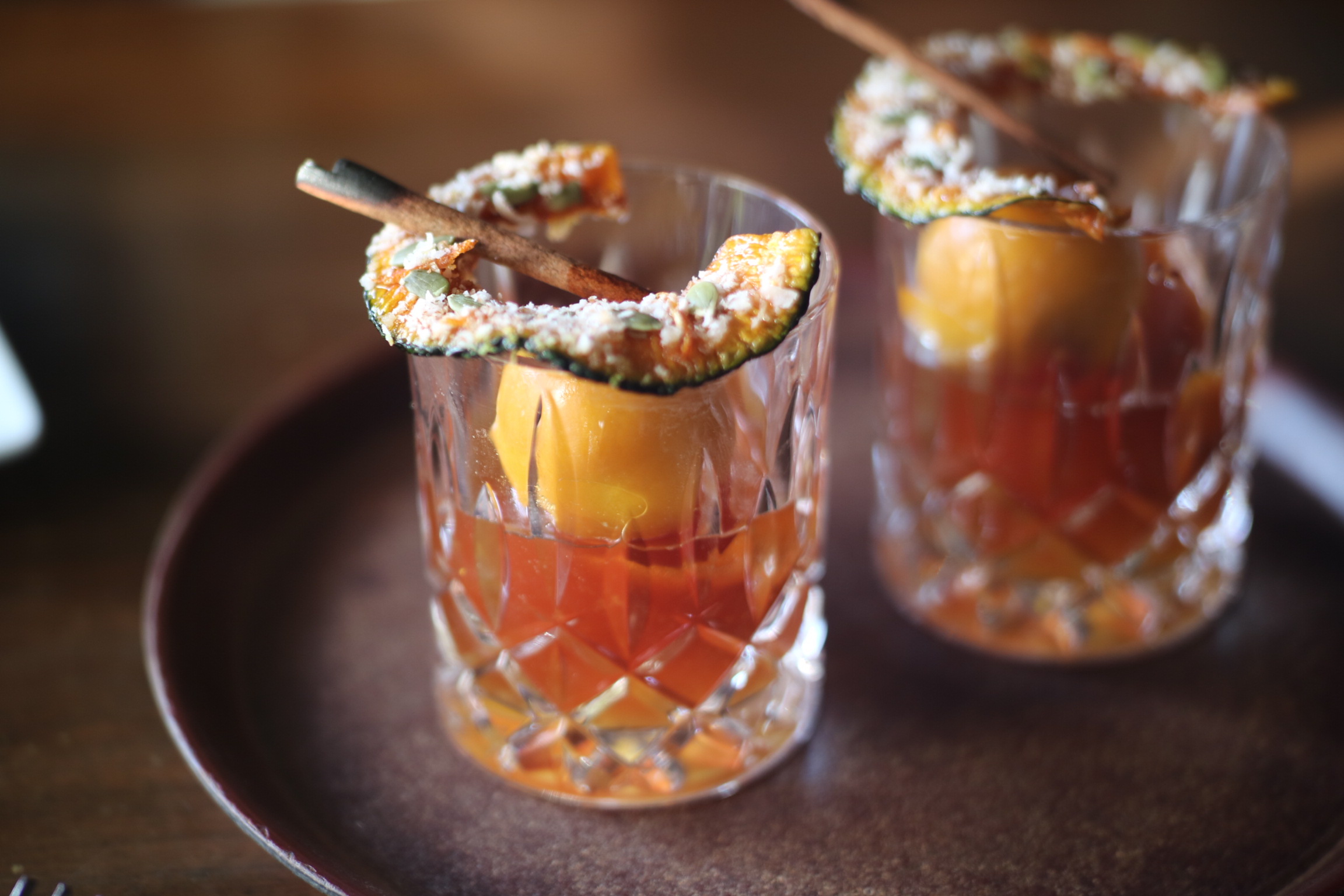 Price: $10
Created by: Chef Parinya Loptson
Inspired by a Thai pumpkin dessert, the cocktail is created to show off the autumn colors, bringing some warmth among friends and family with cinnamon-infused bourbon, palm sugar, pumpkin along with a citrus touch of Grand Marnier and fresh orange peel, and garnished with pumpkin chip with coconut flakes and pumpkin seeds, as well as a slightly torched cinnamon stick.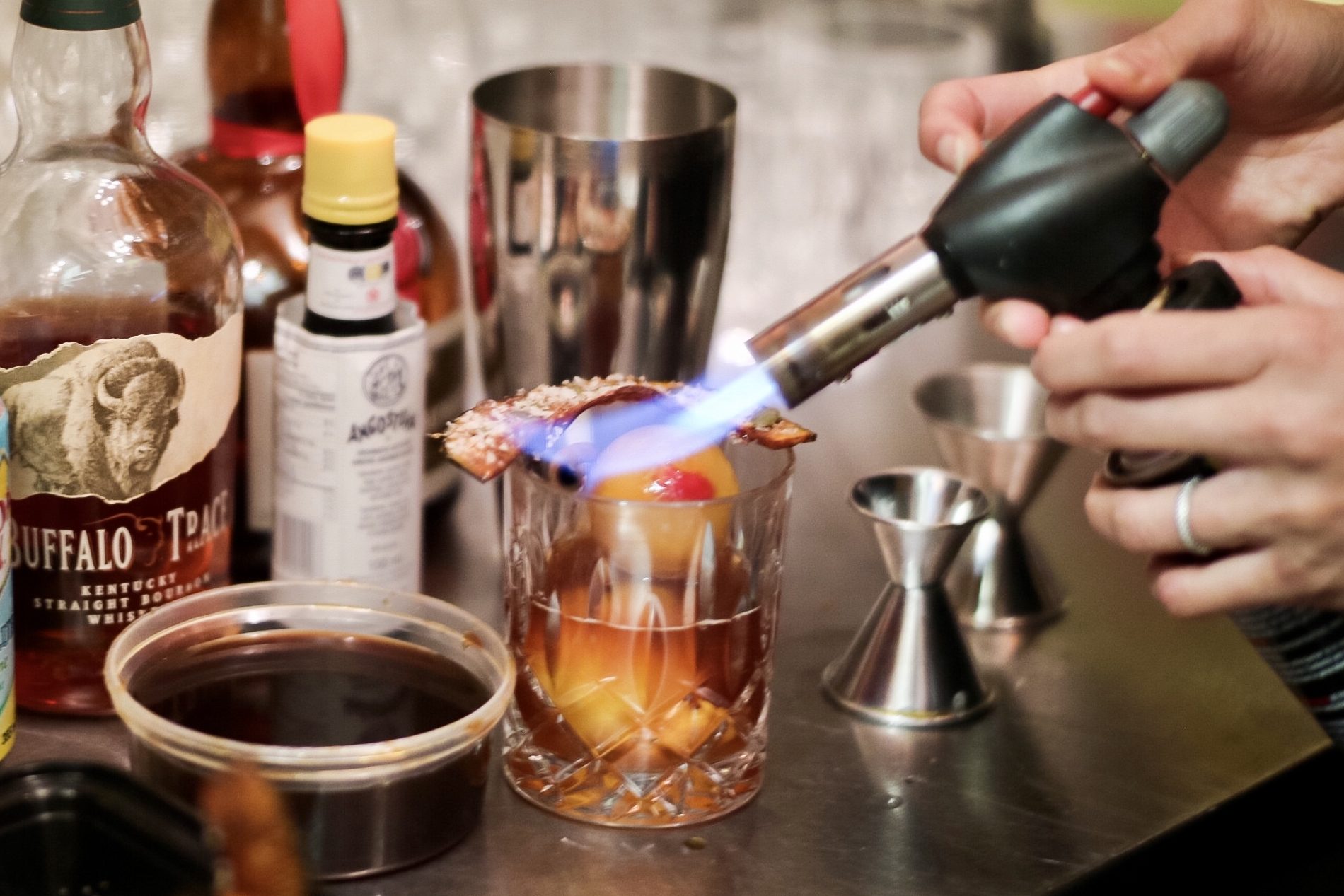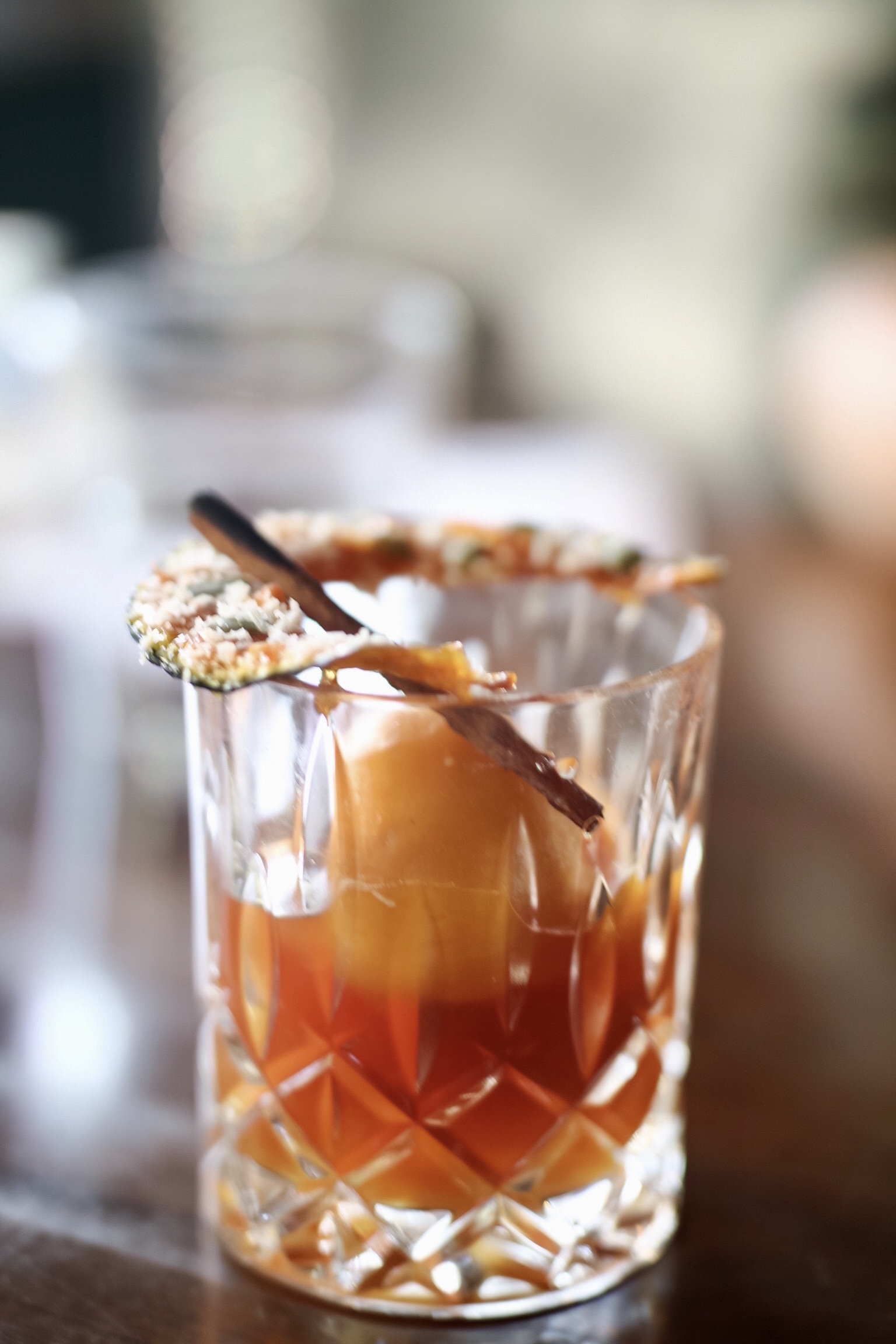 Recommended pairing:
Any light but slightly spiced, savory Thai appetizer dishes would work such as the Prawns with Crunchy Noodles and the Chok Dee Platter consisting of 3 Spring Rolls, 4 Golden Wontons, 2 Chicken Satays, and 2 Pork Satays.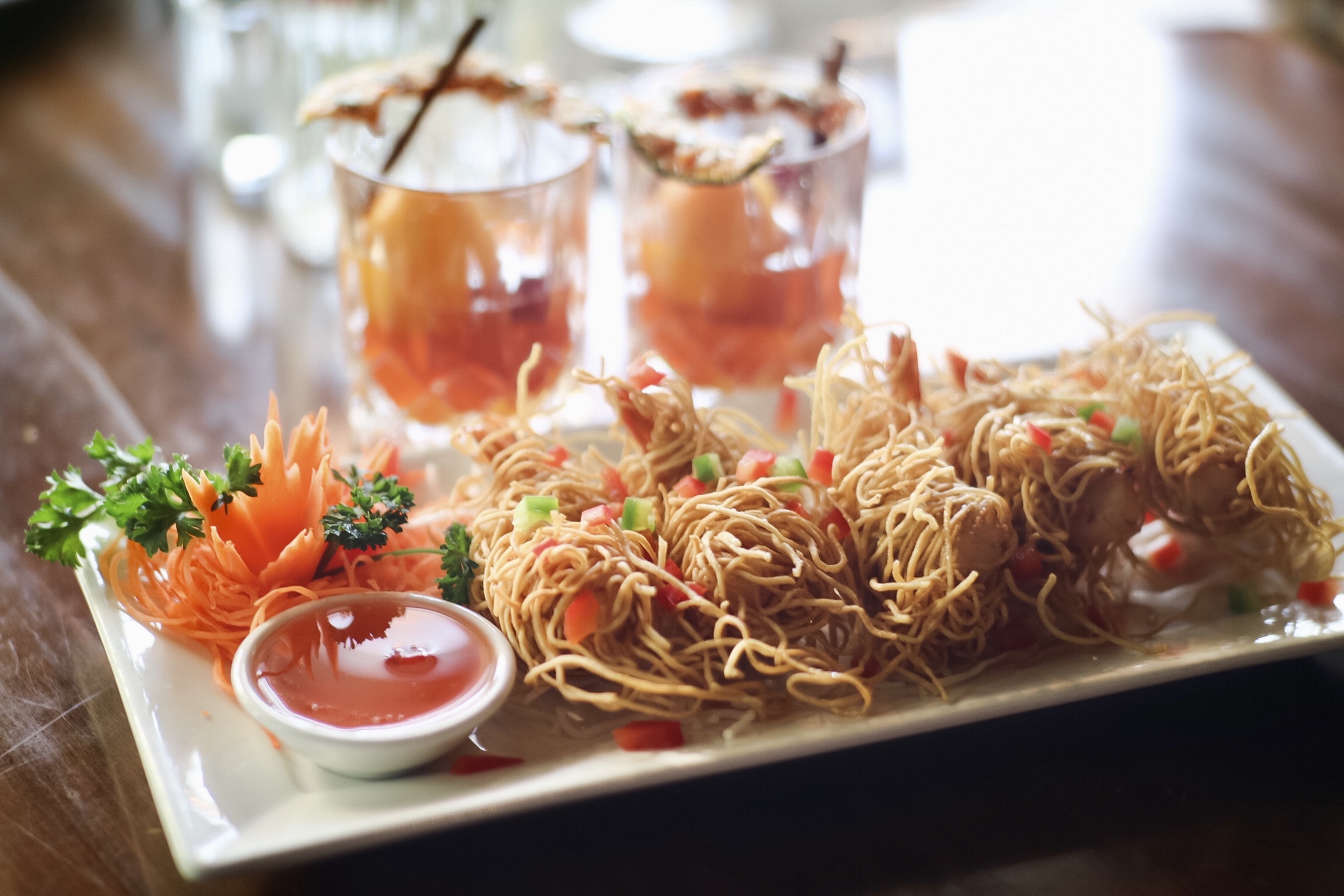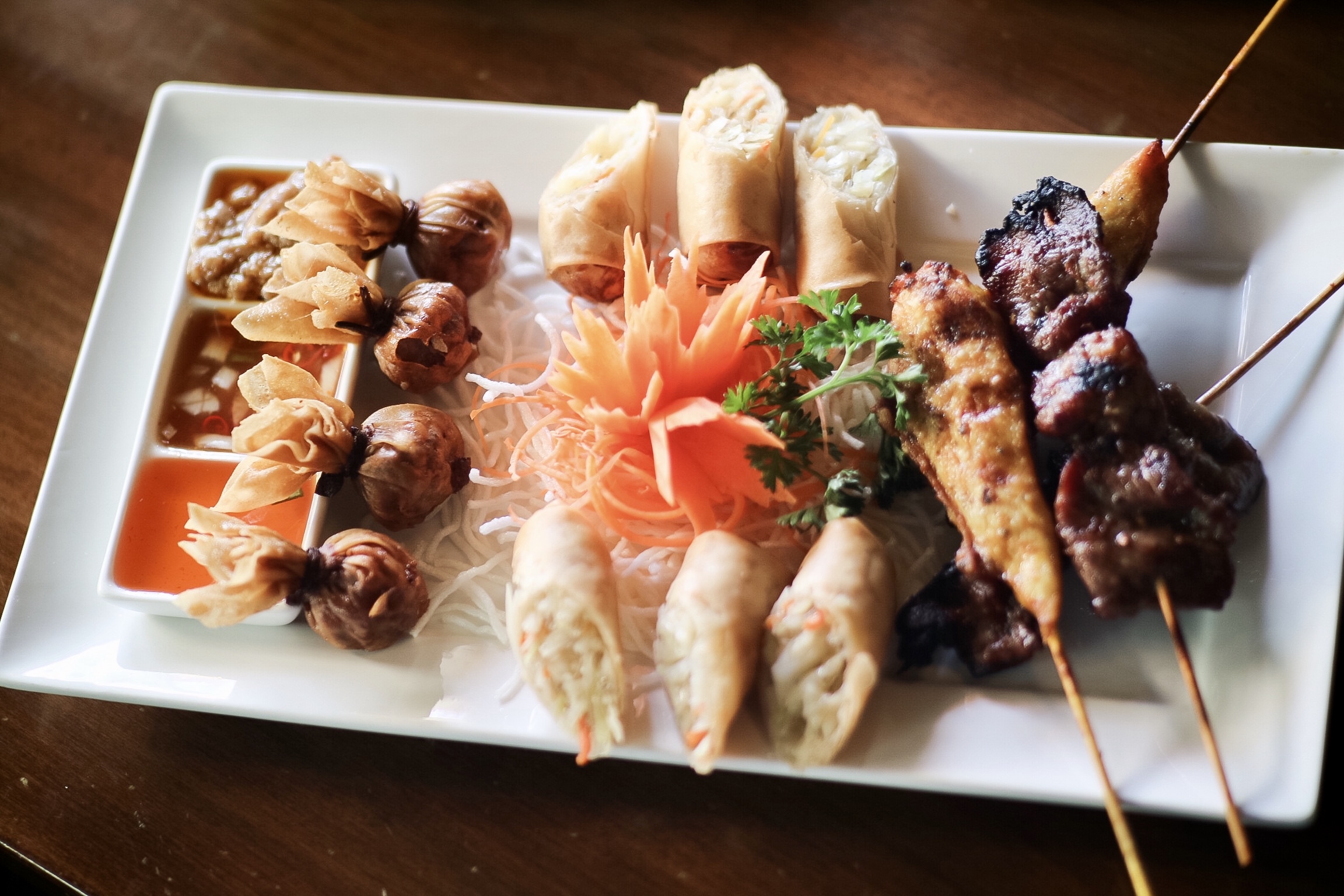 Ban Chok Dee Thai
20563 Douglas Crescent, Langley
778-278-3088 or banchokdee.com
Instagram @banchokdeethai
Showcase Restaurant
"Buttered Pineapple Old Fashioned"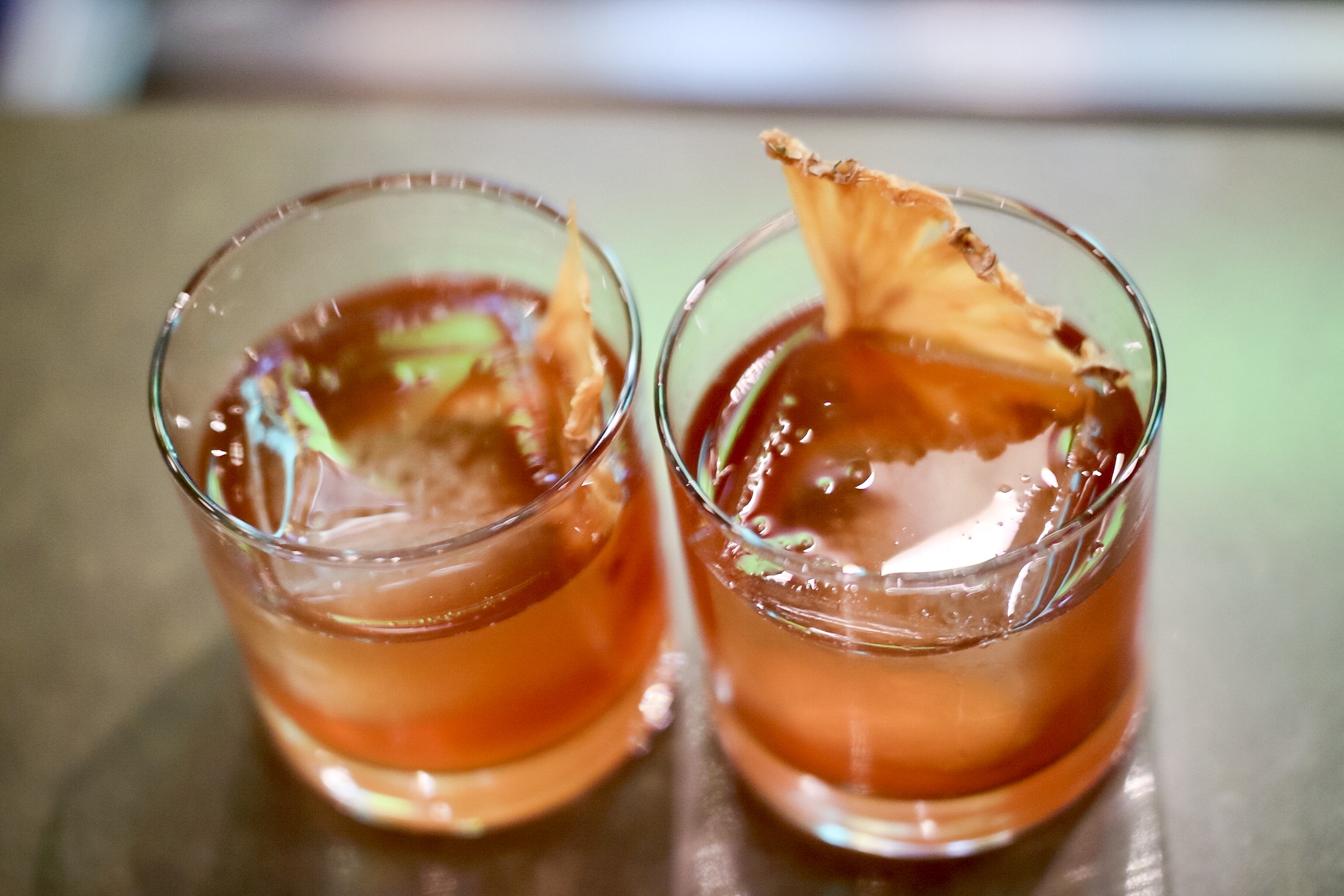 Price: $12
Created by: Mia Glanz, the in-house mixologist from Odd Society Spirits, a local craft spirits house.
The cocktail has the roundness of Chivas 12 characteristics, balanced with clean buttered pineapple syrup and served with a single ice cube for proper dilution.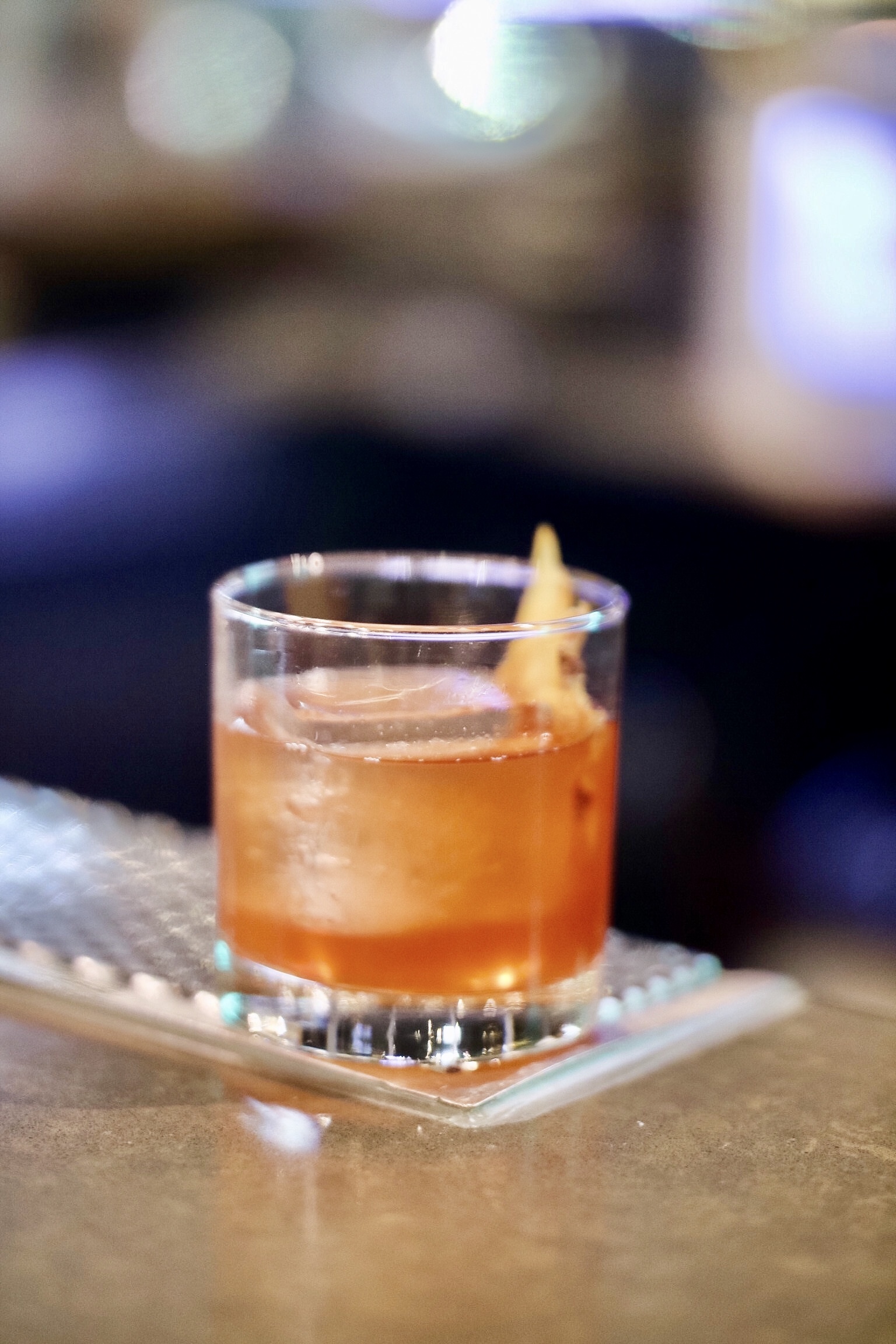 Recommended pairing:
A crowd-pleaser and one of the best selling dishes at Showcase, the Southern Fried Chicken works like a magic spell to cut through the great alcohol content of the drink.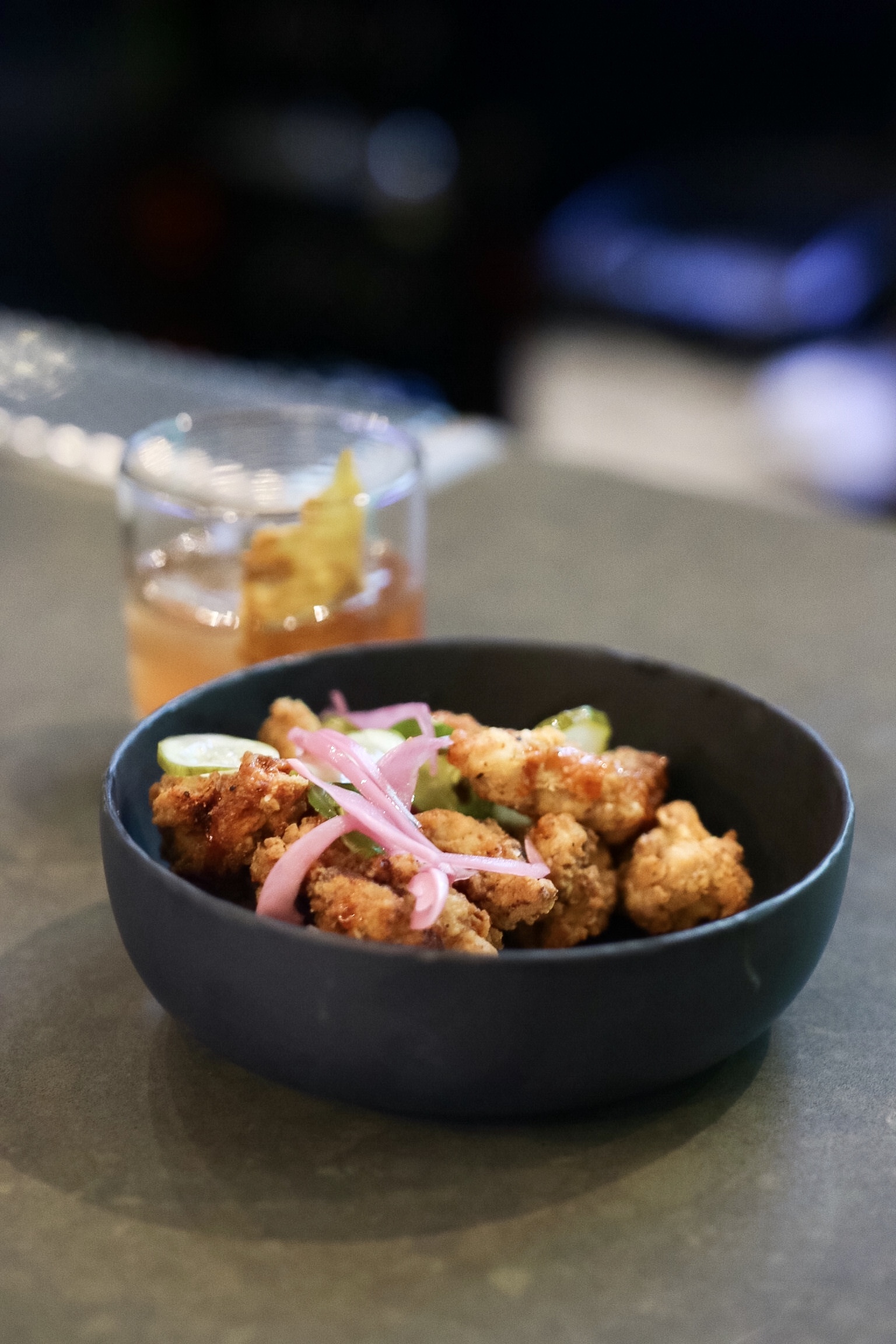 Showcase Restaurant
1122 W Hastings St, Vancouver
(604) 639-4040 or showcaserestaurant.com
Instagram @showcaserestaurant
Origo Club
"The Peculiar Fashion"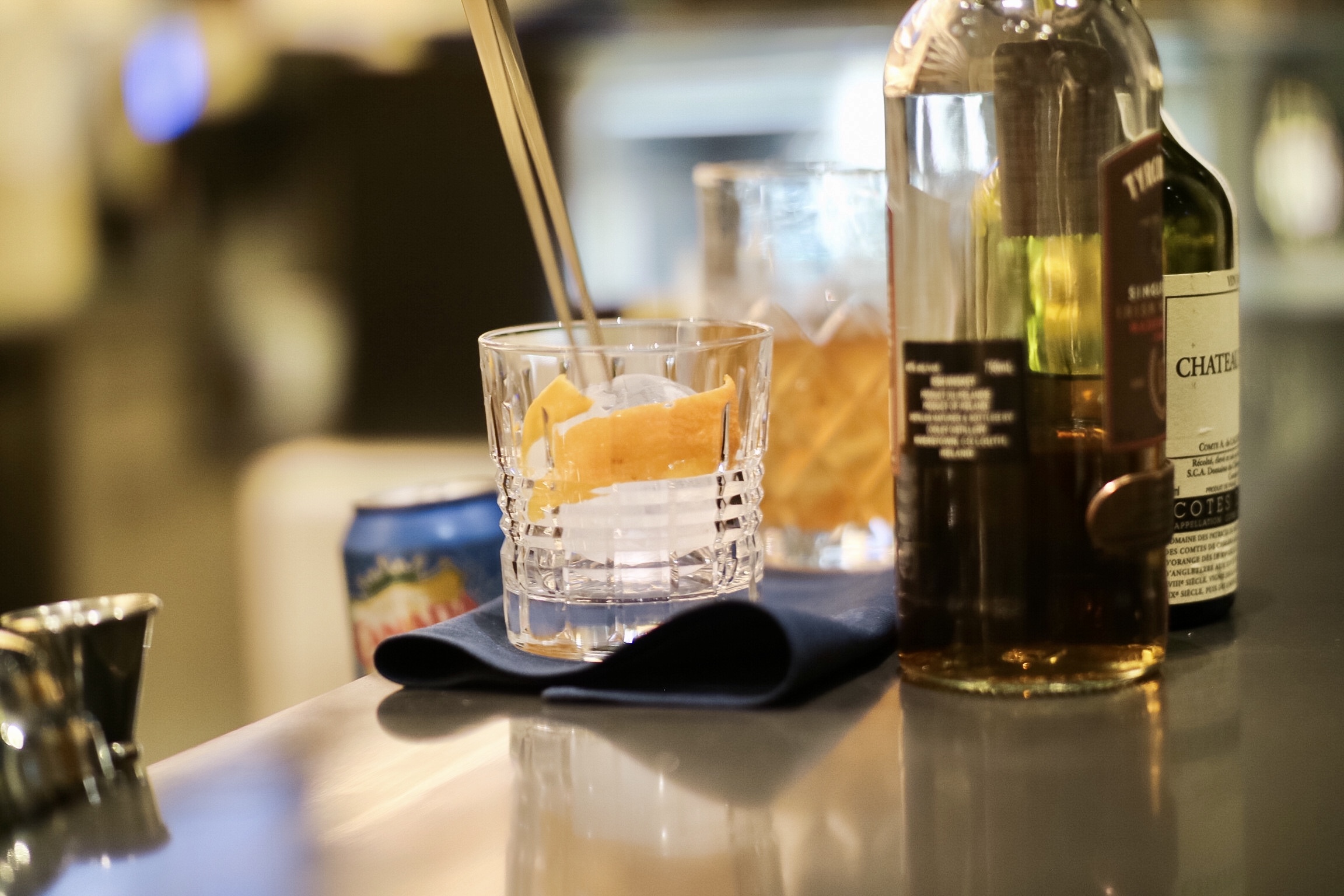 Price: $20
Created by: Winson Ho
By adding the "sherry"-like flavours of Jura's Vin Jaune to the deep warmth of 15yo Madeira Cask Irish Whiskey Tyrconnell,  the cocktail goes big on both the taste and the imagination.  It is dry, mellow, warming, and fresh, in a peculiar fashion.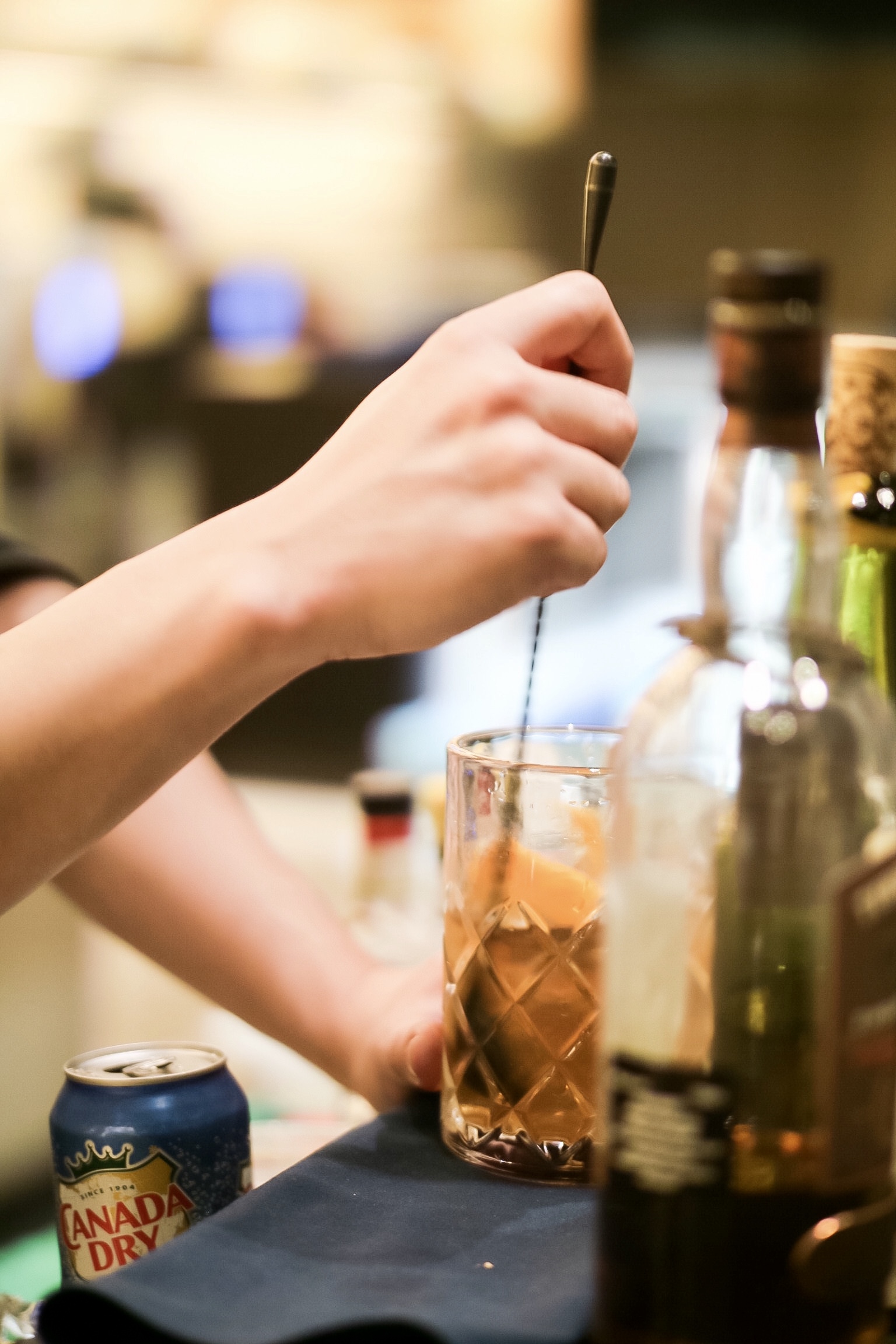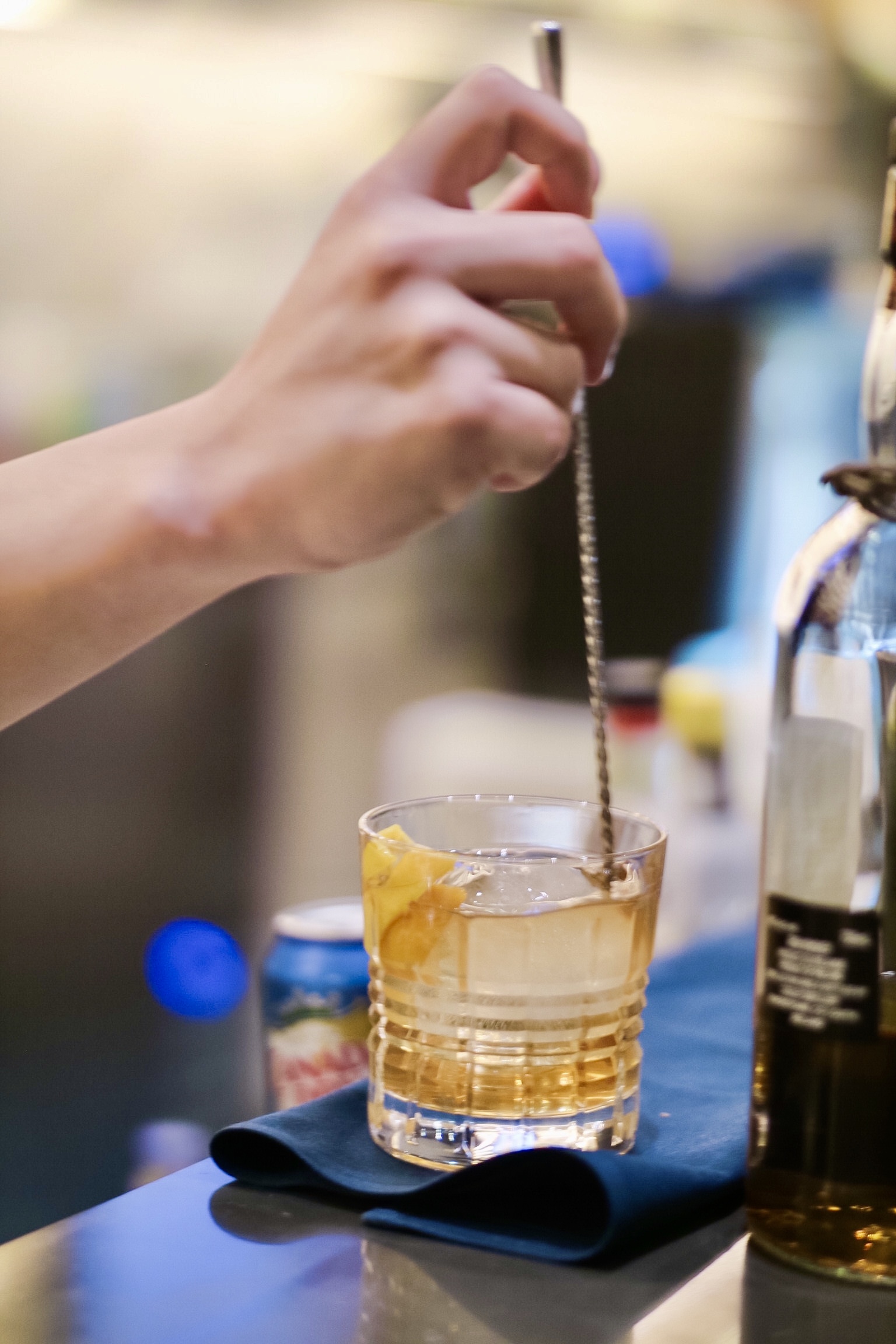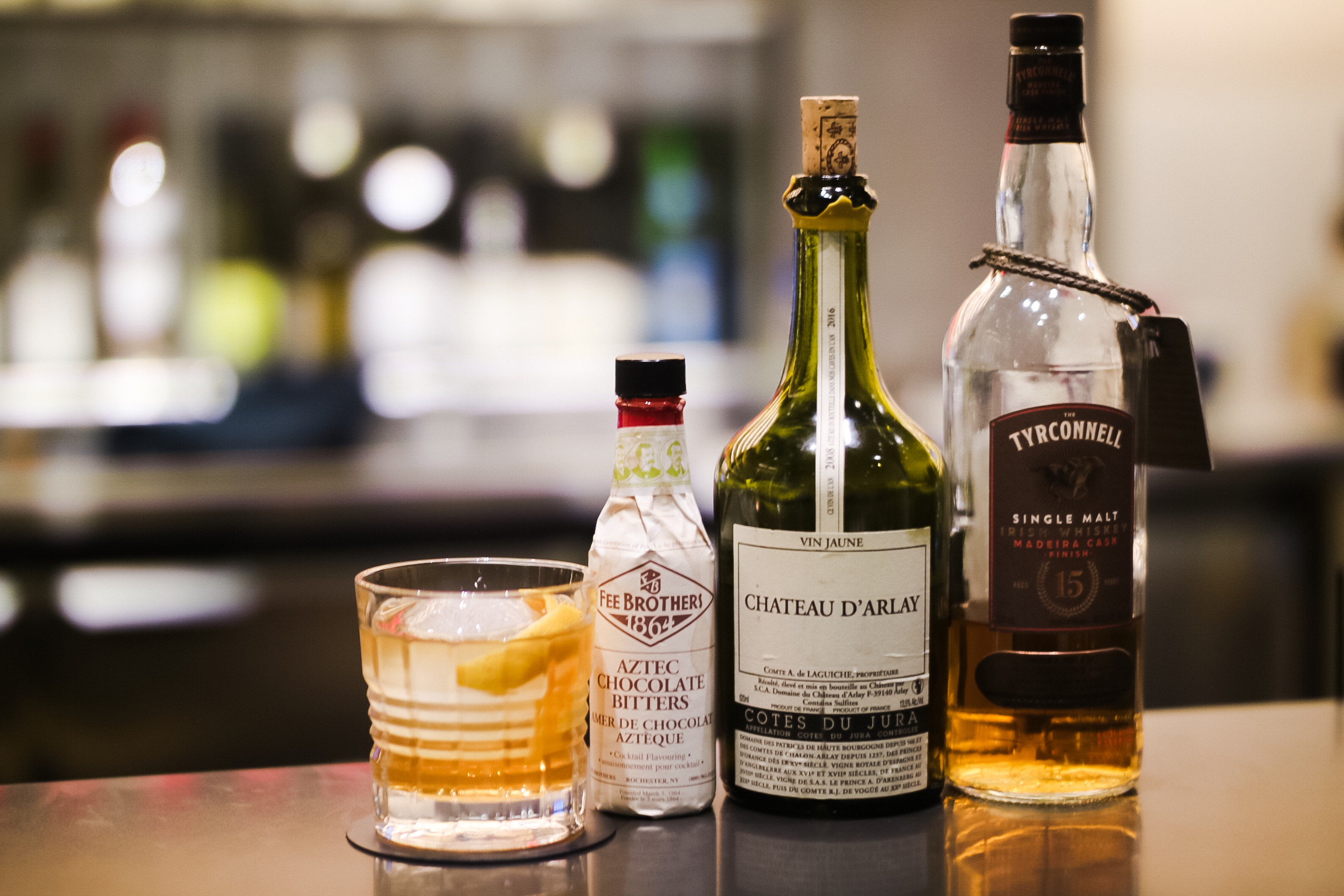 Recommended pairing:
This drink is perfect for just sipping. But if you want something chocolatey as chocolate always goes well with whisky, the Opera Cake is a great choice.
Origo Club
110-6888 River Road, Richmond
(604) 285-8889 or  origoclub.ca
Instagram @origoclub