Maggi (@magmei) and I was invited by First Table to celebrate its first anniverasay in Vancouver with an exquiste dinner at one of Vancouver's waterfront fine dining house – Ancora.
First Tableis a restaurant booking platform that allows diners to receive 50% off of their food bill by being the 'first table' of the night, by charging a $10 booking fee.
In honour of @firsttableca milestone anniversary in Vancouver, $5 from each booking made on the platform from November 17 through December 15 has been donated to the @vanfbc relief fund. It's great to see they are supporting the restaurant industry that has been suffering from the pandemic.
Ancora Waterfront Dining & Patio is only a few blocks from where I live and I truly enjoyed their patio dining when they re-opened in the summer.
We are excited to be informed about its Champagne & Caviar Wednesdays, now available through January 13th. The deal includes Northern Divine white sturgeon caviar, a Canadian brand that's organic certified, along with a few culinary creations by Executive Chef Sebastián Delgado, with a bottle of Laurent Perrier 'Cuvee' Brut all for $200.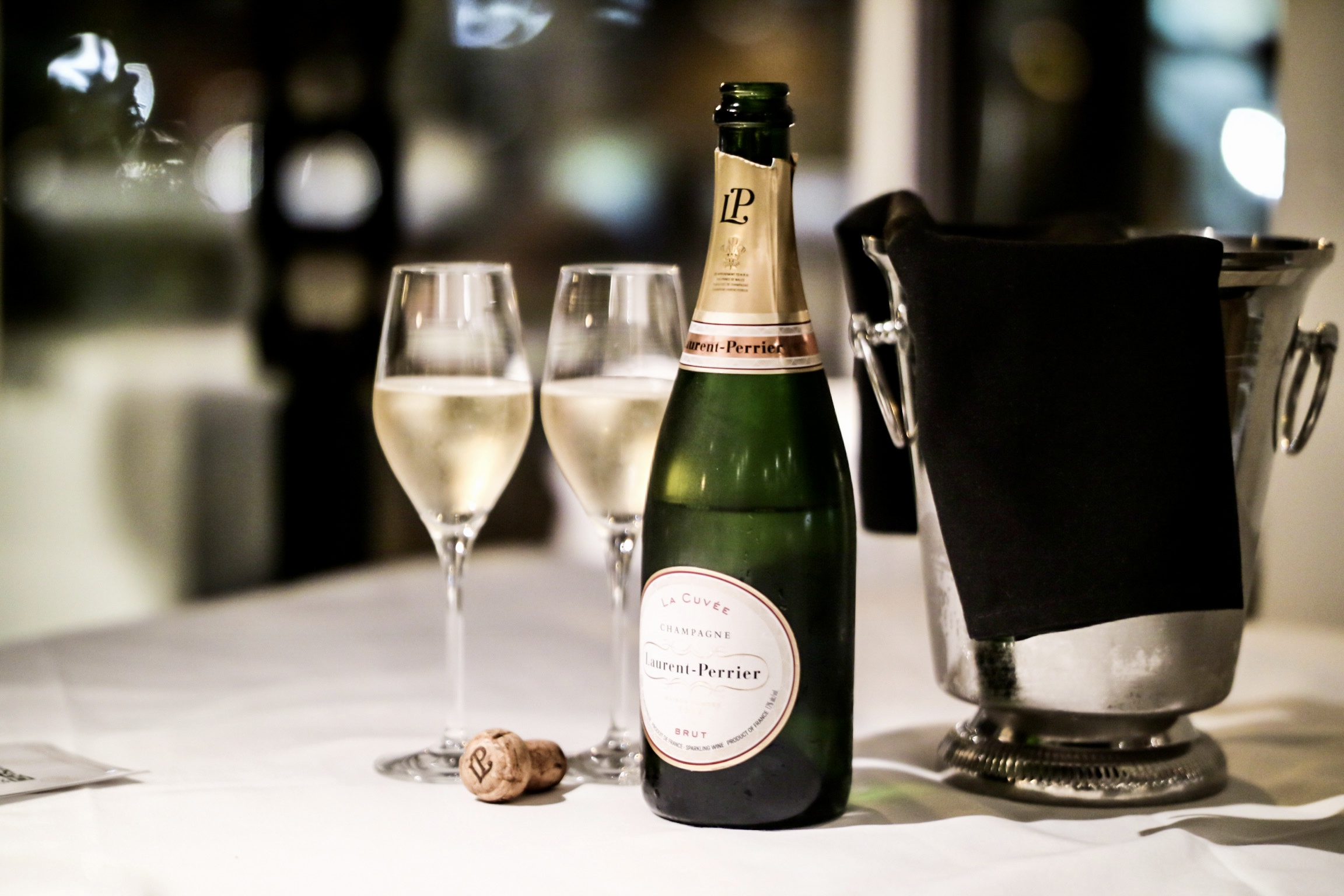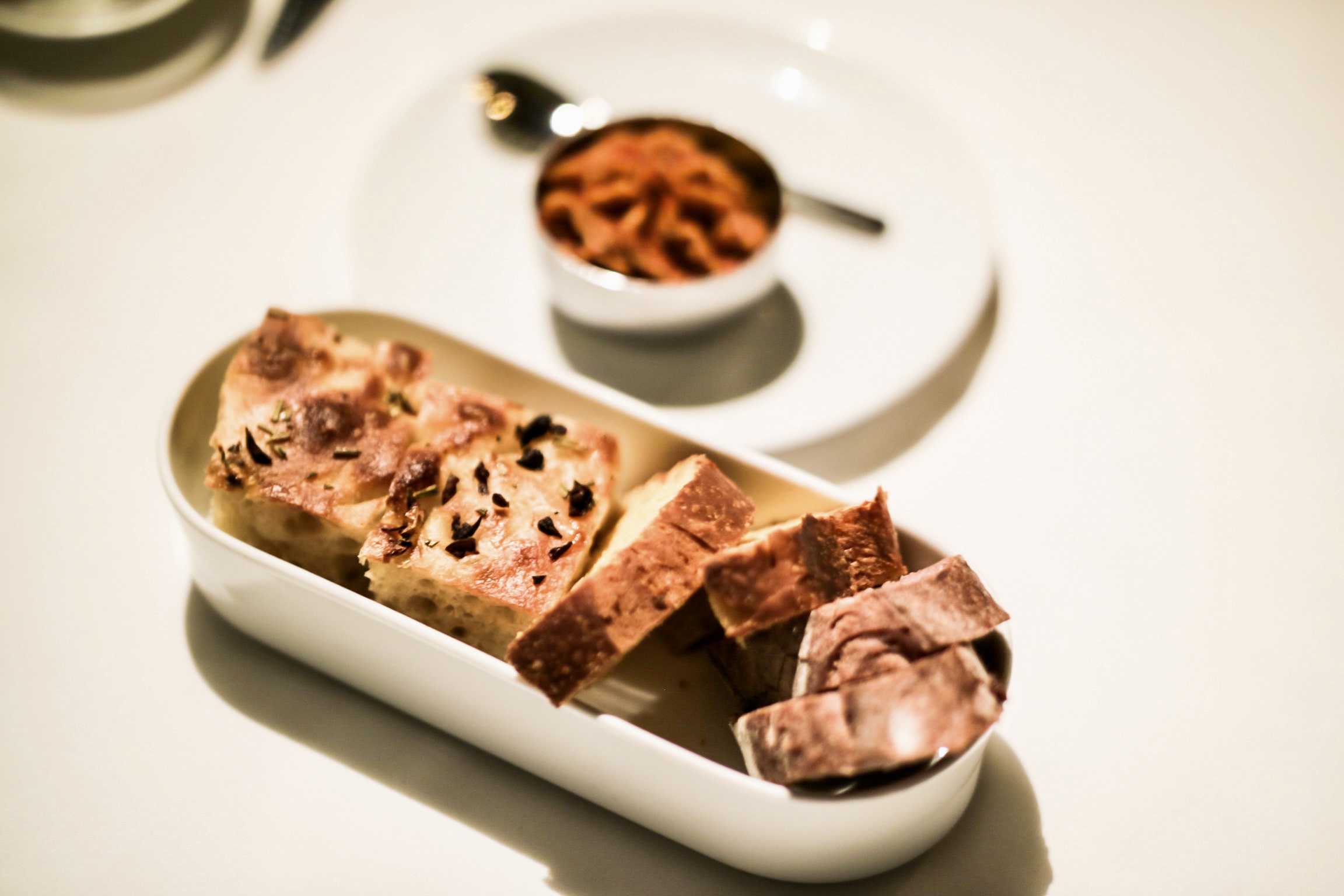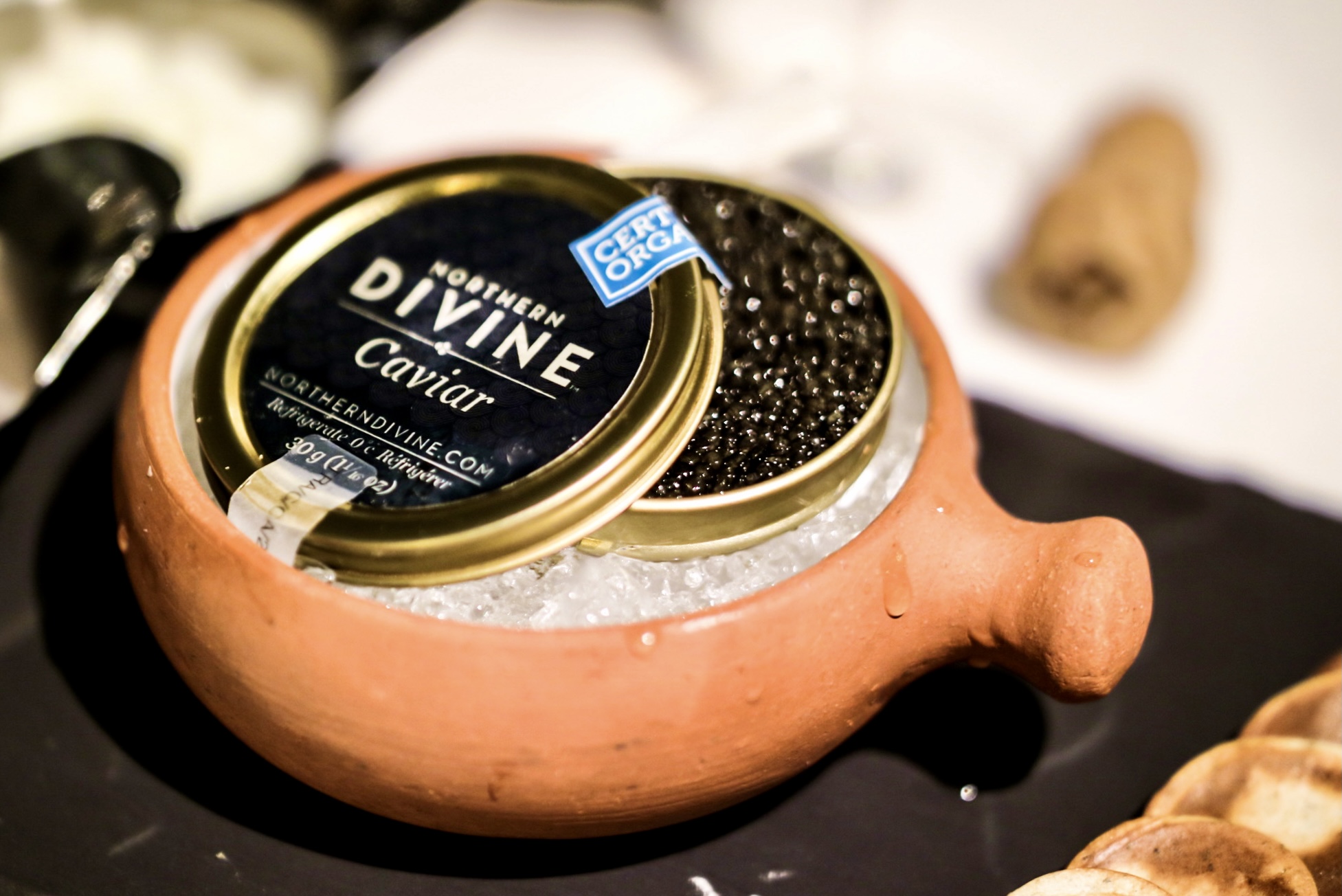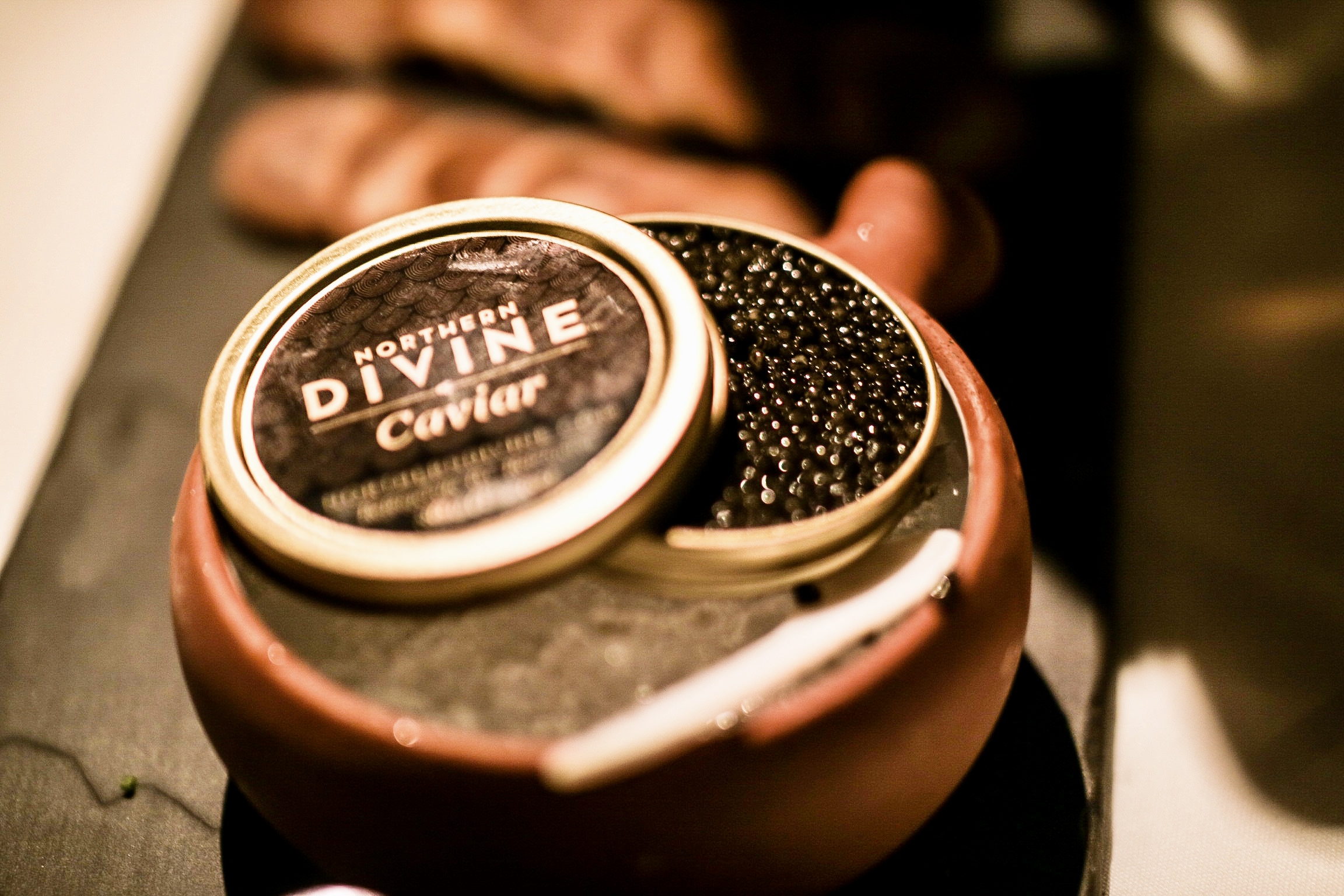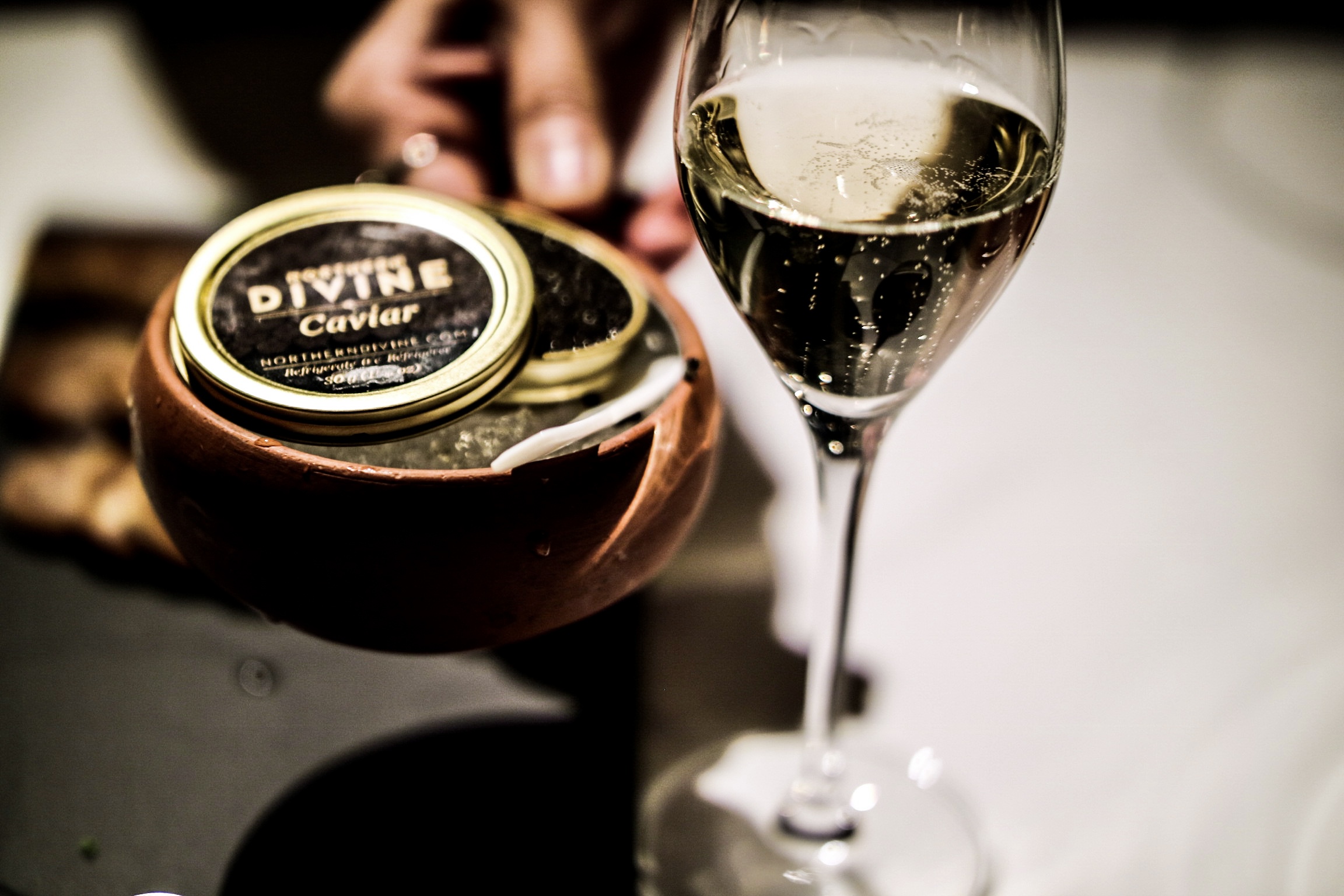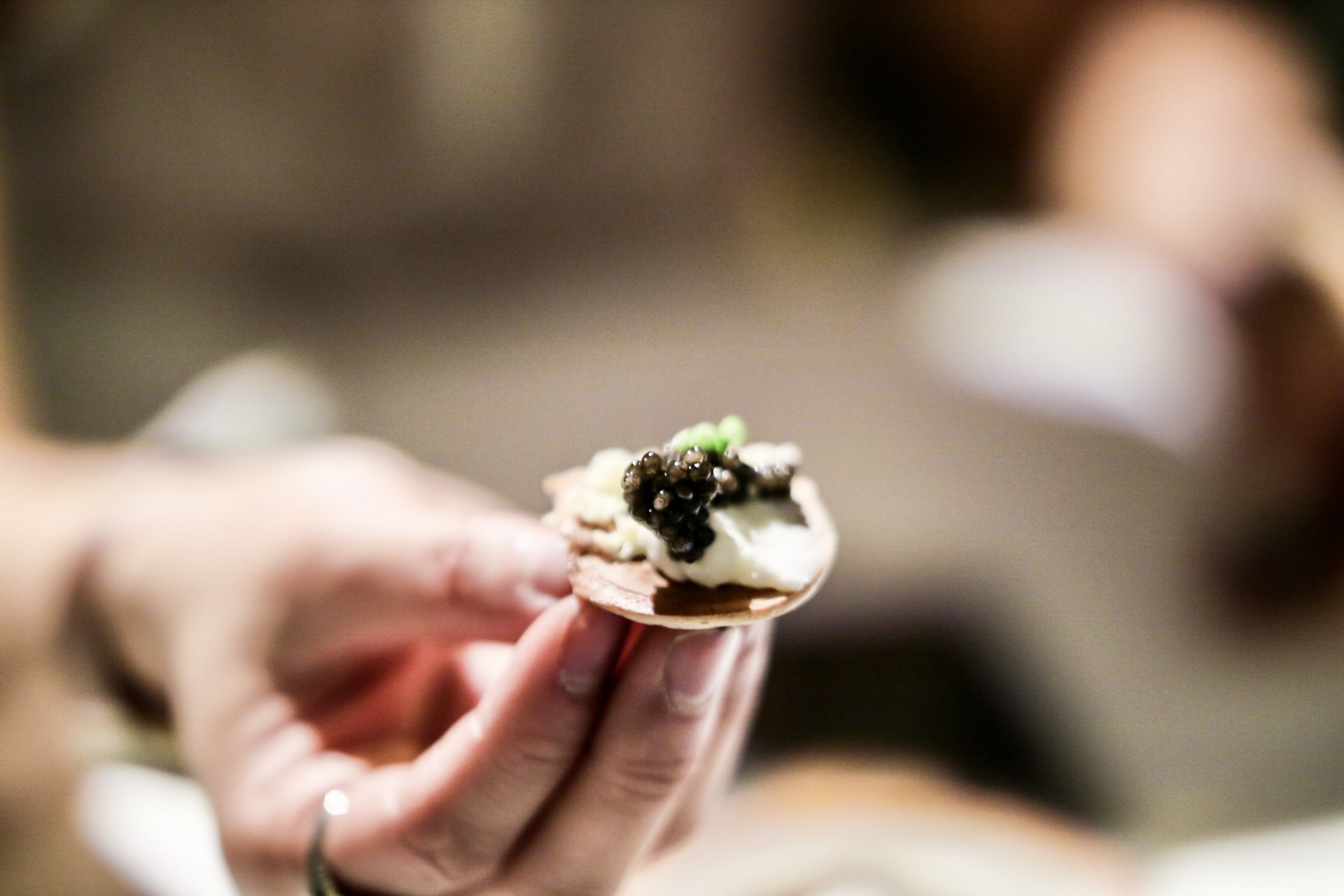 The rest of the dishes were presented to us like art works and showcased Chef Sebastian's creativity inspired by his Peruvian root.
The Smoked Prawn ($17) came with luscious smashed golden yukon potao, crispy quinoa for texture contrast,  finished with guacamole and panca emulsion for the latin flavours.  I find the Beef Tartare ($22) might be a little too soft for my liking with the use of tenderloin. I make my own tatare with tenderlion as well but I rather finely shave than grind the already tender meat to preserve a little bit of the texture. But if you like it creamy, this version works too. The flavour of cured egg yolk is spot on.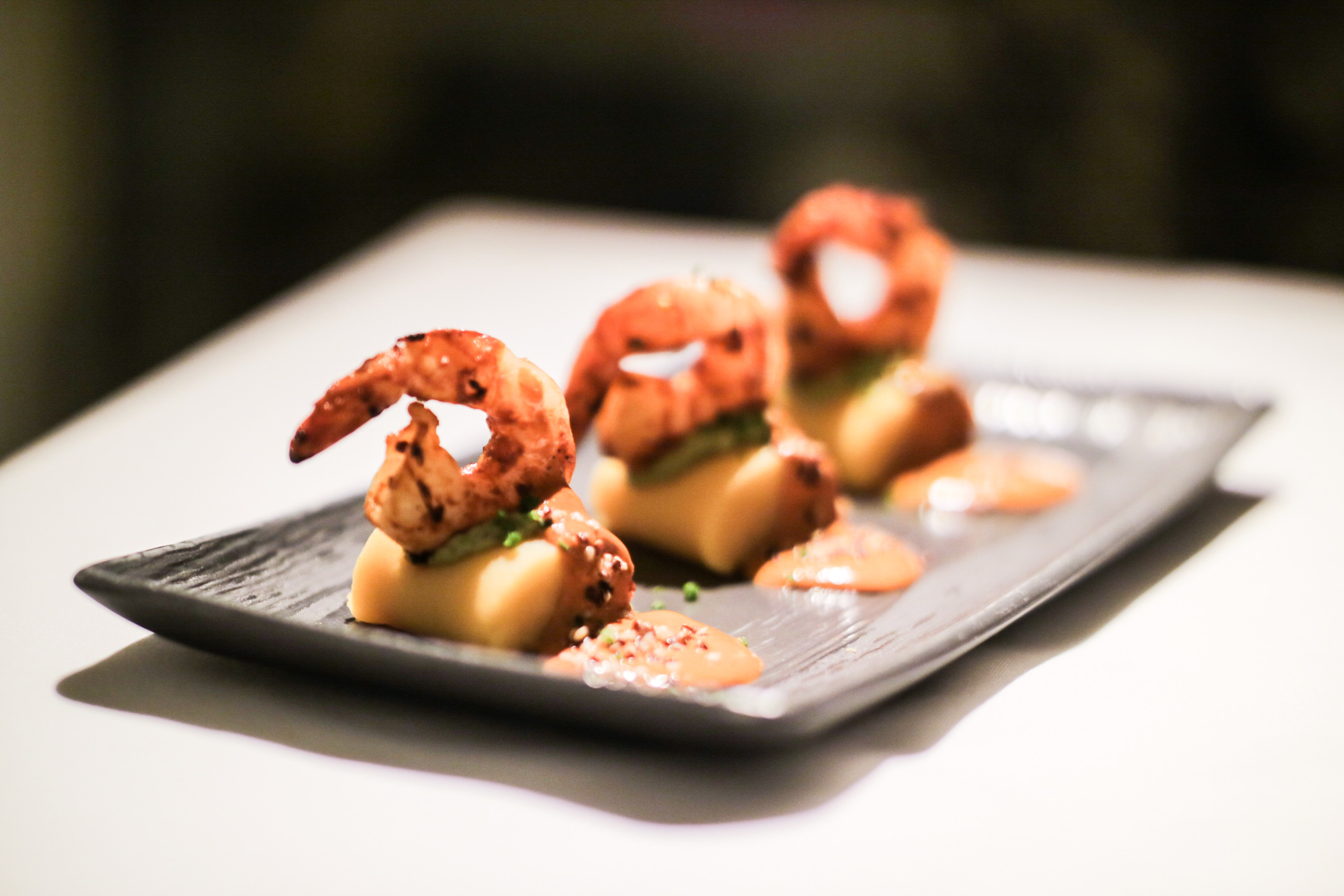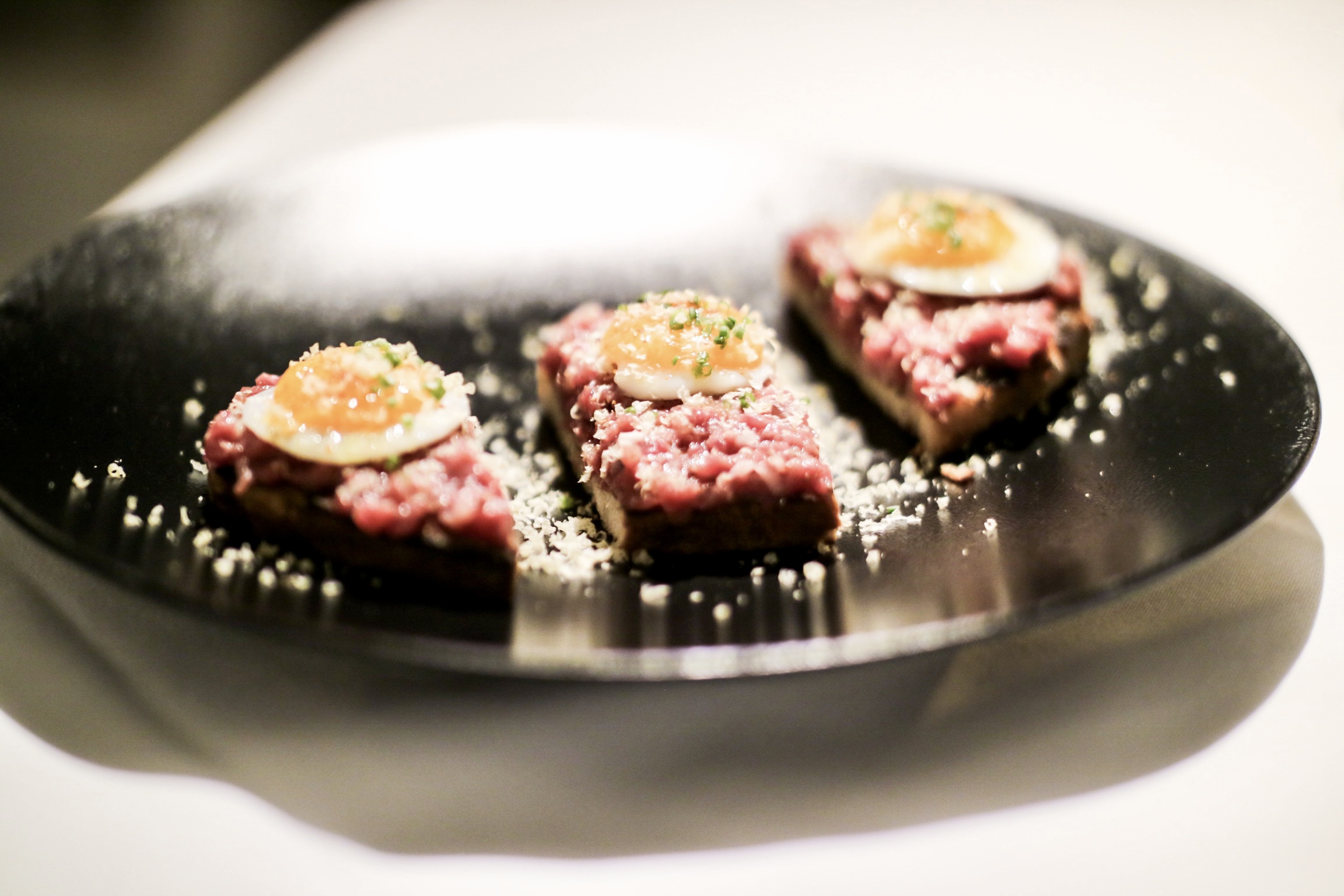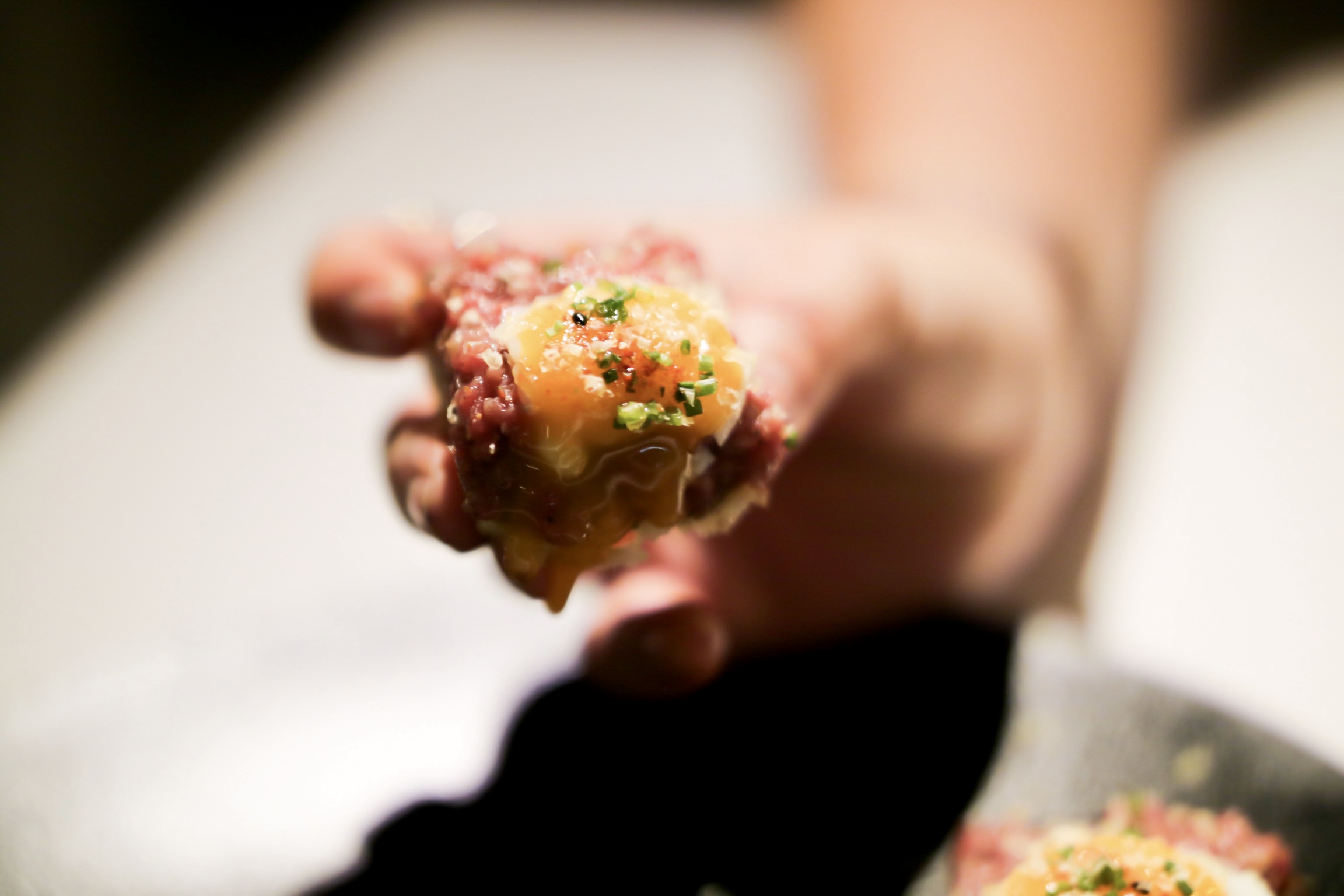 The couple of mains are impressive with great flavours. The exotic and sexy tastes of ajoblanco (chilled white gazpacho), huacatay (peruvian black mint) sorbet, and pisco drunk apple match so well together to complement perfectly seared Scallop ($43).  I found the Japanese influence in the Steelhead Trout ($32) works beautifully with braised Daikon, shimeiji, nikkei grains and a soulful dashi broth.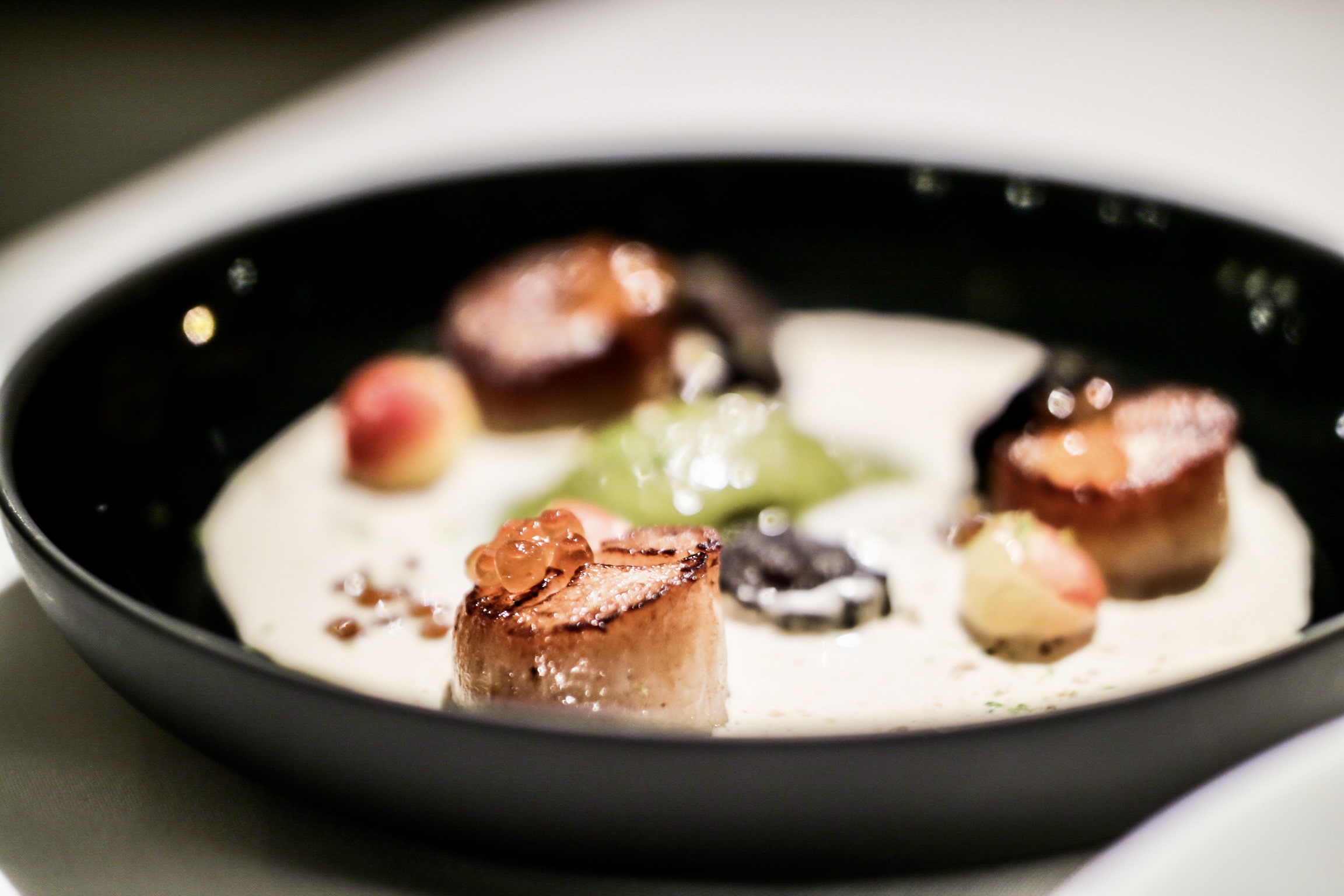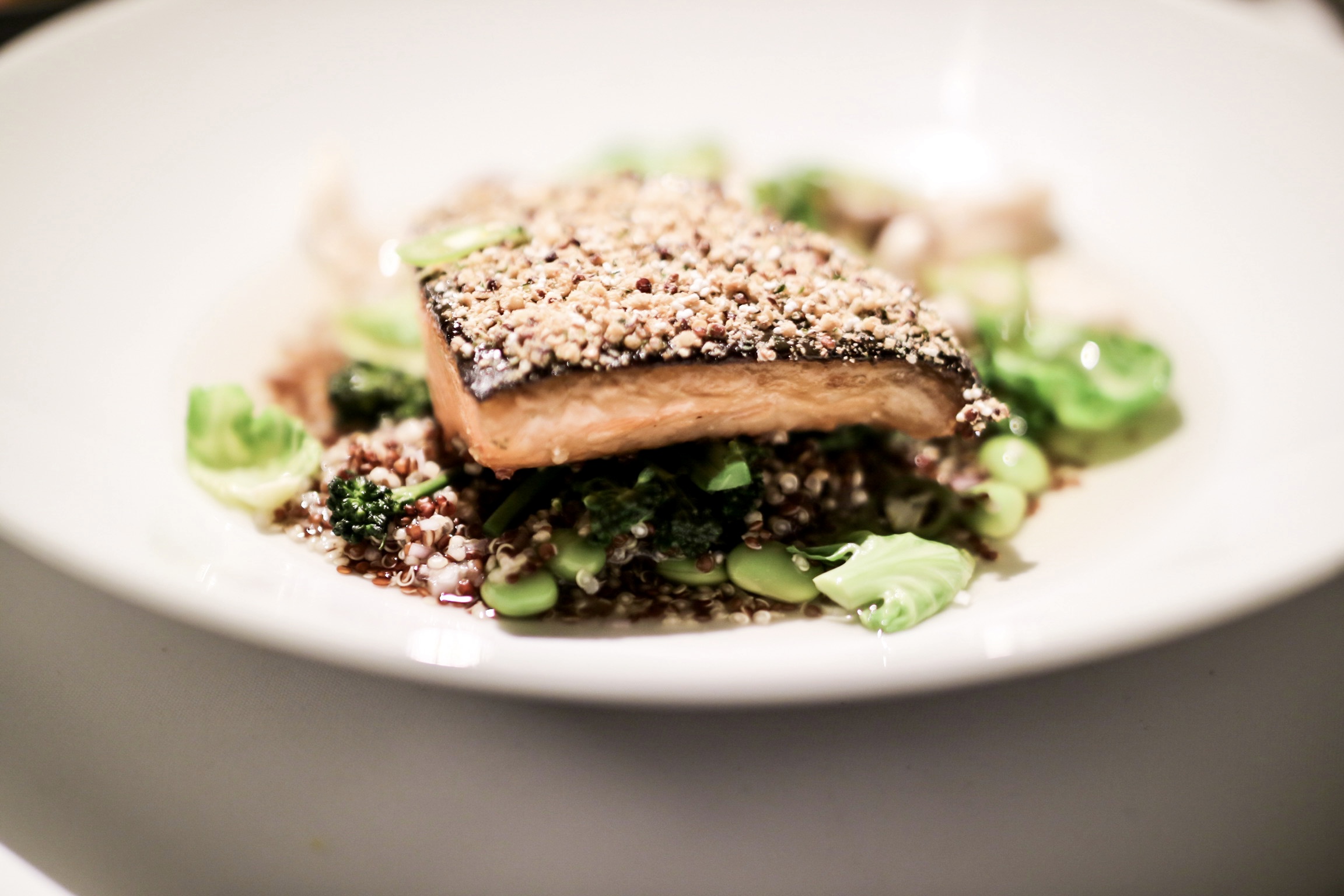 The meal had sweet ending with Guava Creme Brulee ($12), bursting with flavours of guava, coconut and lychee. And the Autumn Martini ($15) was a nice touch.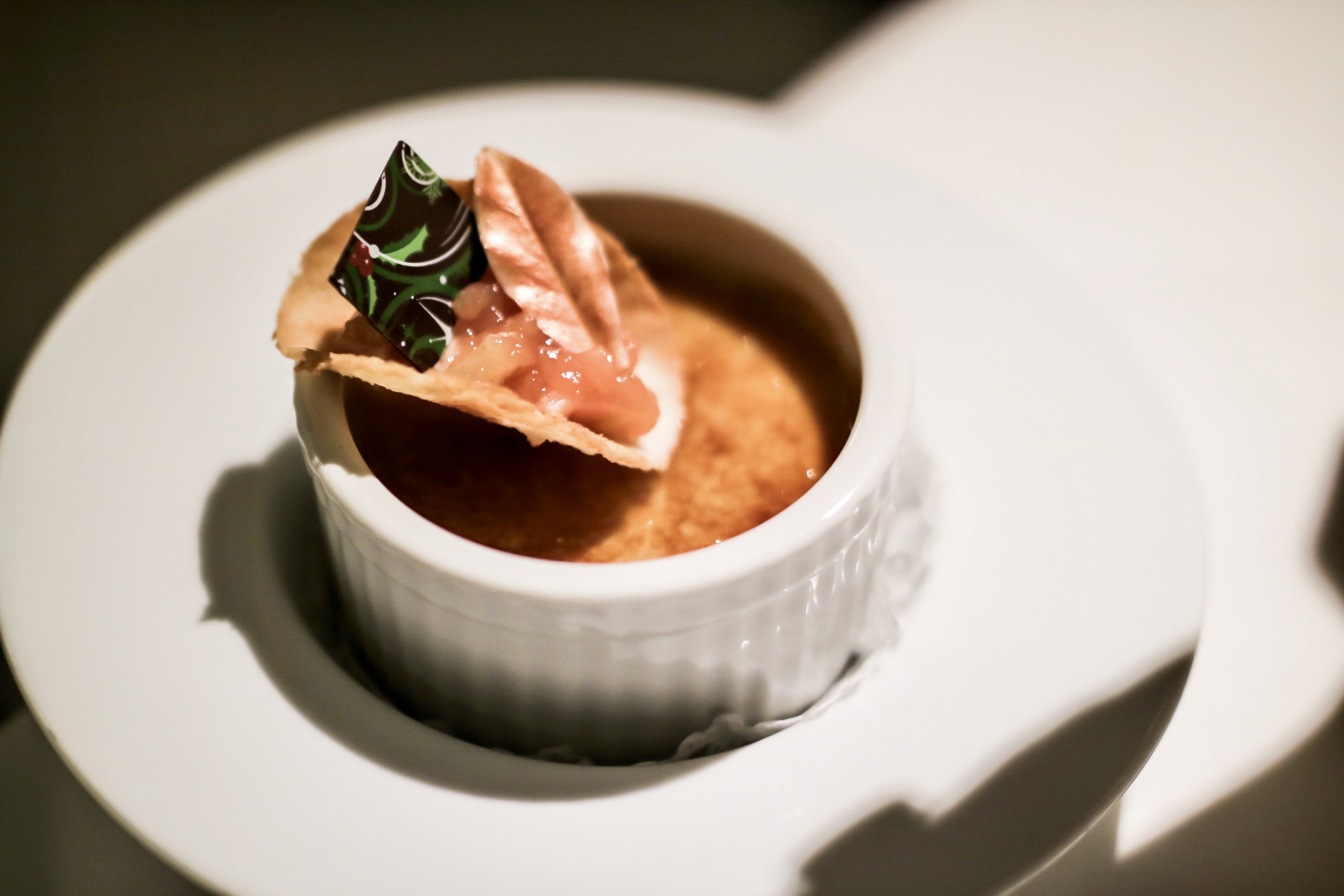 Ancora also features Cocktail Hour daily, 2:30pm – 5pm.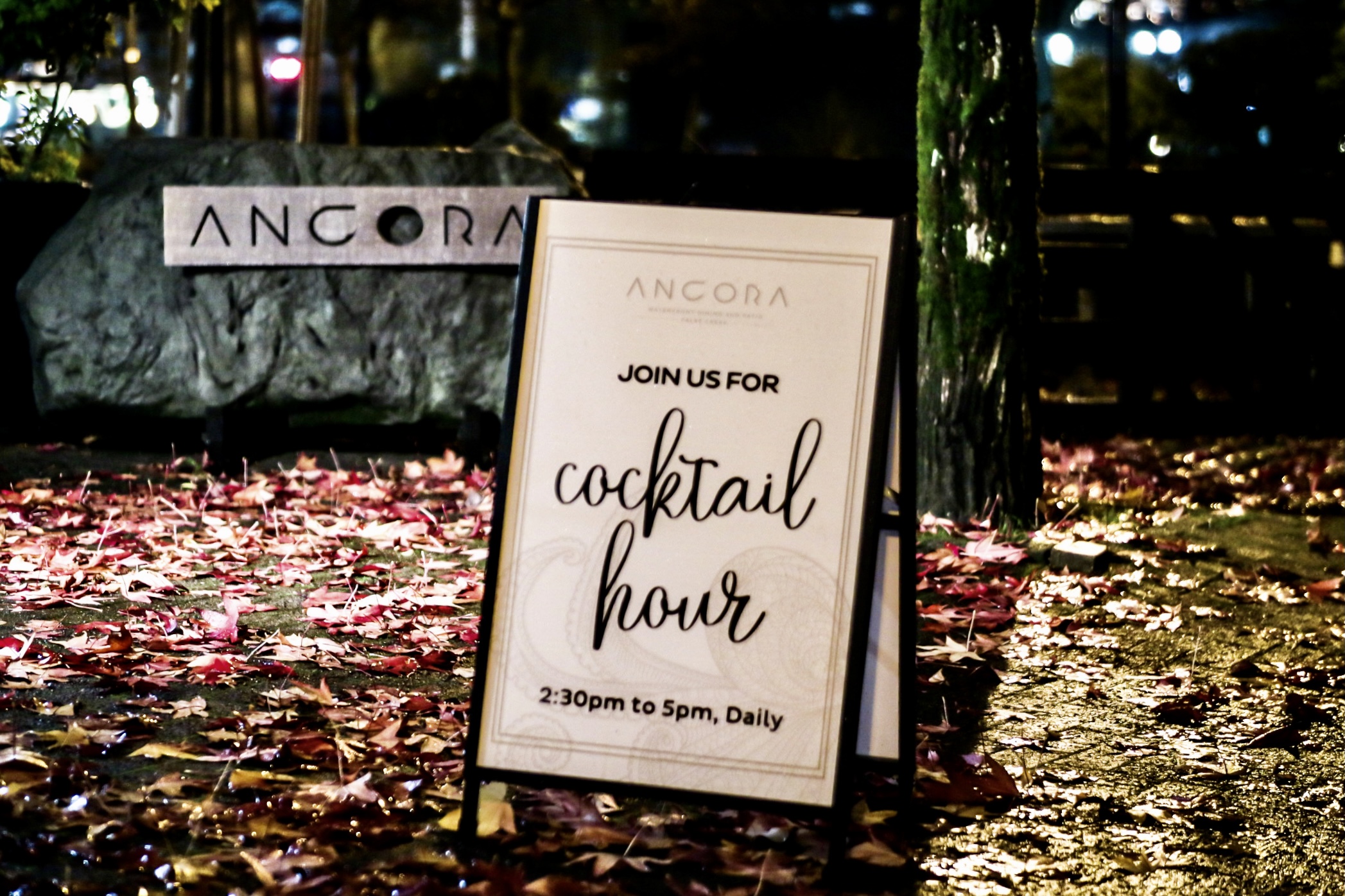 $$$$
rating: 4/5
Ancora Waterfront Dining
1600 Howe St, Vancouver
(604) 681-1164 or ancoradining.com
* All food and beverage items tasted in this post were complimentary. Opinions are on the reviewer's own.