Starting from last week, a great number of restaurants have opened dining room doors to customers. It has been way too long since I ate at restaurant. I chose Ancora Waterfront Dining & Patio for the very first to visit. The restaurant, with a ranking in Canada's top 100 Best,  is known for its refined menu inspired by Peruvian and Japanese cuisines, designed by award-winning chef Ricardo Valverde, and a beautiful waterfront patio.  Outdoor seating definitely sounds more attractive to me right now, making me feel safer and more comfortable.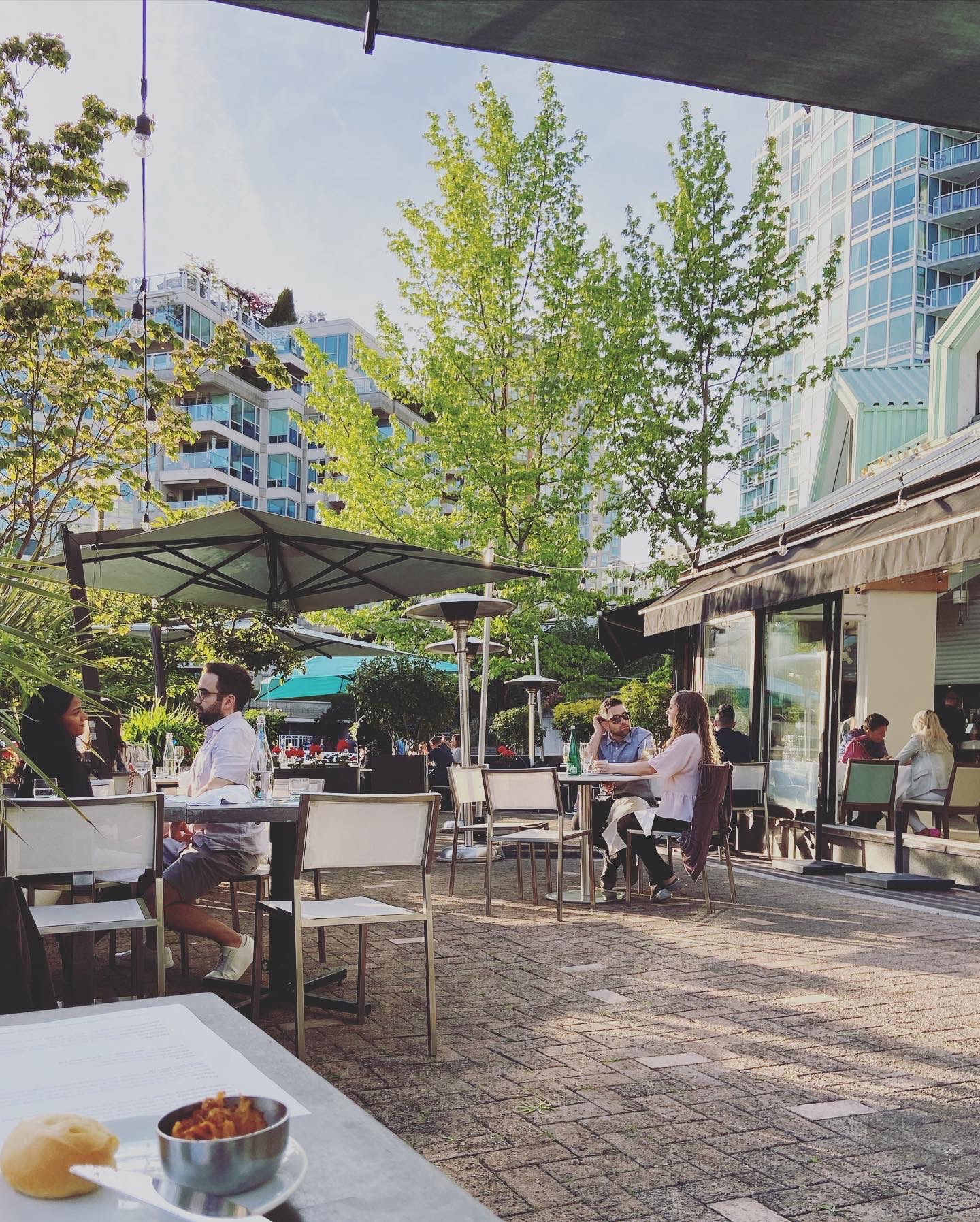 The patio is first-come-first-serve, but when we arrived at 7 pm. The patio just reached its capacity.  Seated at a table inside, we were the first on the waiting list for the patio, and the wait only took 10 minutes, or I should say, half of a cocktail.  But I think however long the wait is, it is totally worth it when you have unobstructed views of False Creek and Granville Island and a beautiful sunset as the backdrop.
The Cocktails
Their cocktail menu was recently updated for the summer, featuring mostly light a refreshing drinks for sunny days. Facing southwest, the entire place gets a lot of sun in the afternoon and the summer evenings. The Ginebra Inglesa ($15) honours English gins as the name suggests, and presents fresh English garden aroma and flavours with gin, lillet, lavender and citrus. The Peruvian classic Pisco Sours ($16) is done properly with the usual ingredient of pisco, citrus, egg white, and bitters, and the work is all in the technique of making that smooth and luscious egg white foam. But I was more impressed with the Royal Sour ($17) in the Sours section, which is whipped up with cognac, early grey, amaro, vanilla, egg white, and is more vibrant in flavours. Even the Espresso Martini ($15) here is pretty light on the palate with just a hint of sweetness compared to the espresso element that's much more forward.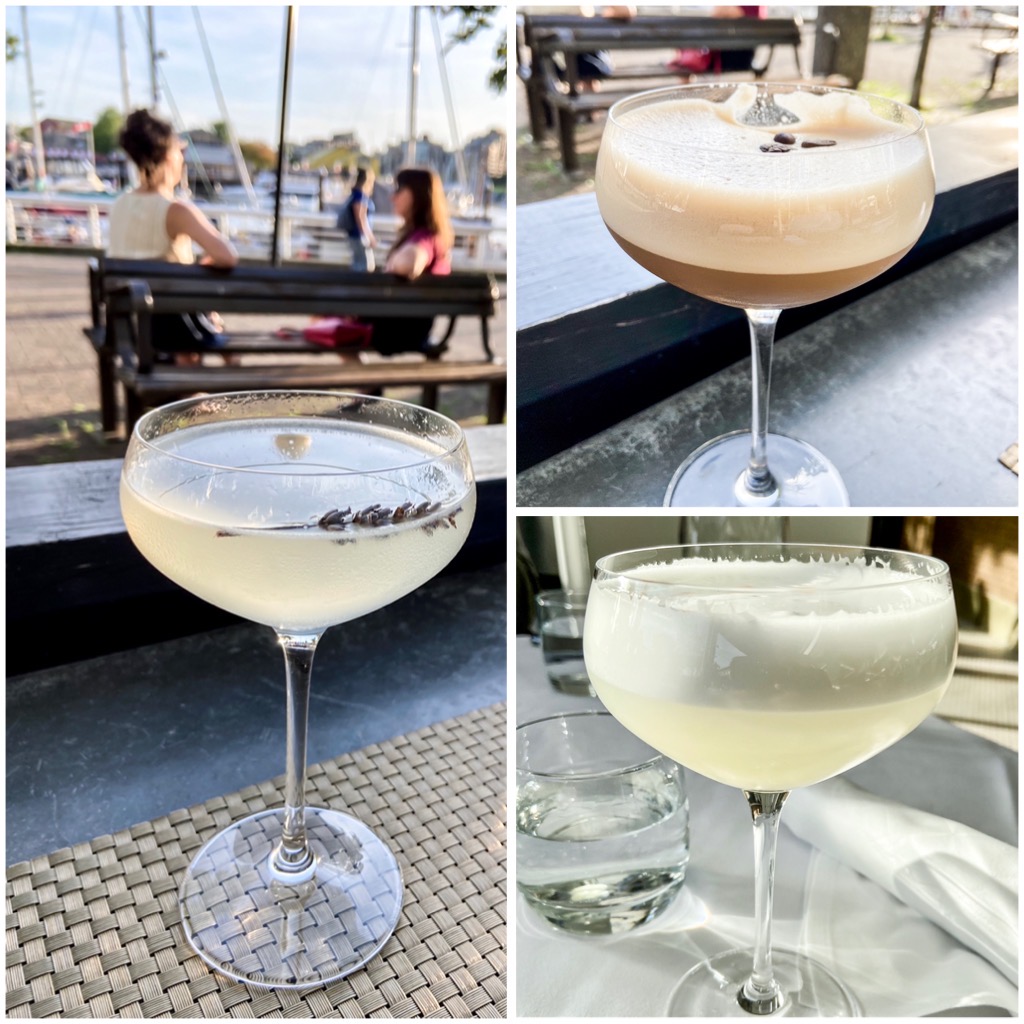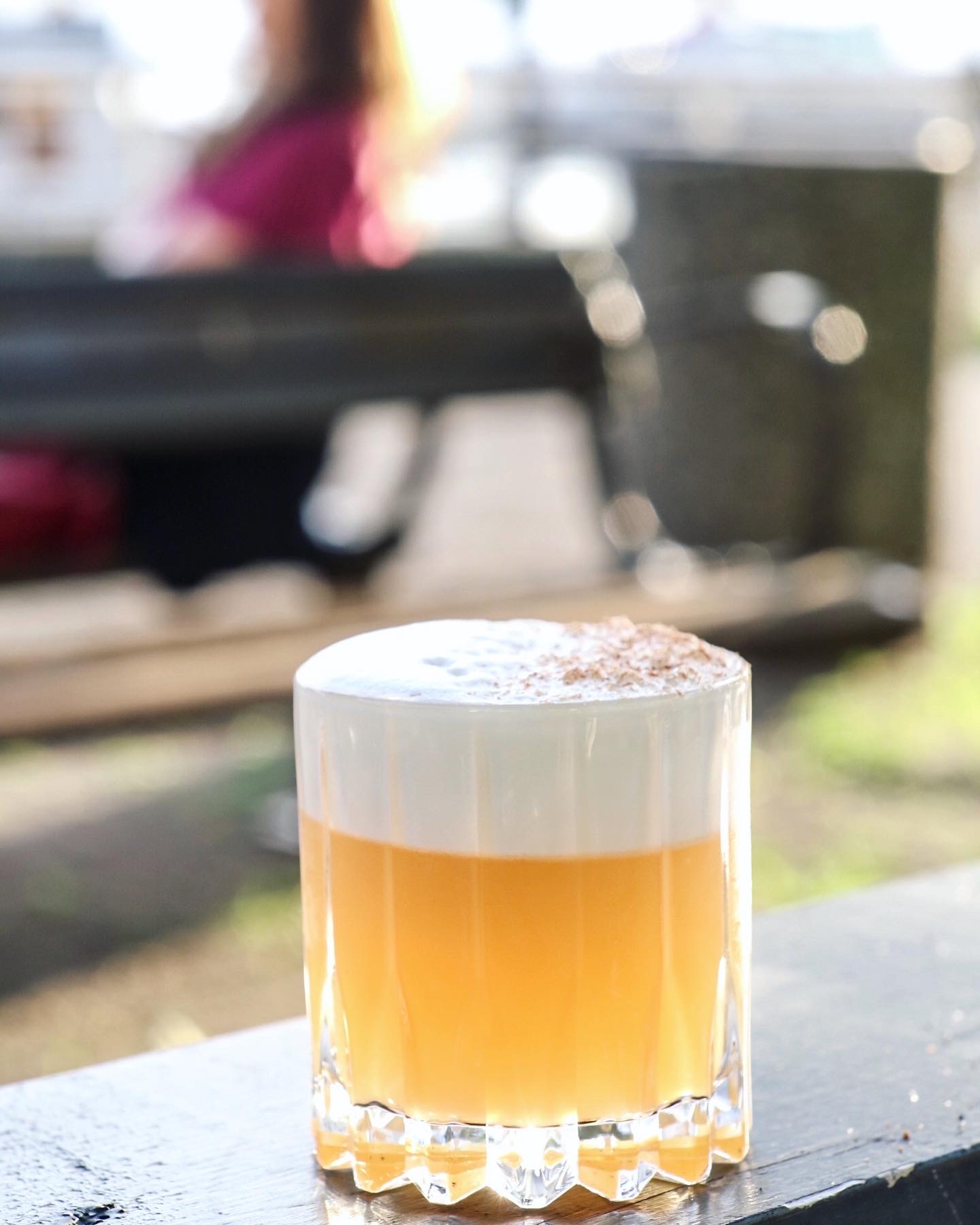 The Elly ($15) will please the Aperol Spritz drinkers with a boozier approach by adding the Ketel One vodka and cointreaeau to the cocktail that usually features Aperol and Prosecco. But it still well fits in the fresh summer-themed program. I, as usually, would throw a request at any bar at first visit. Yes it's the Spanish G&T test and I like to see what the bartender would create a dressed-up G&T with whatever fresh ingredients they have at the bar and in the kitchen. They impressed me with Gin Mare from Spain ($11/shot), probably one of the best gins in the world, along with pink peppercorn, juniper, rosemary, lime, and Tonica Tassoni, an imported tonic water from Italy. All the flavours sing well together, but it would be perfecto if a round glass is used to engulf all these incredible aroma and flavours!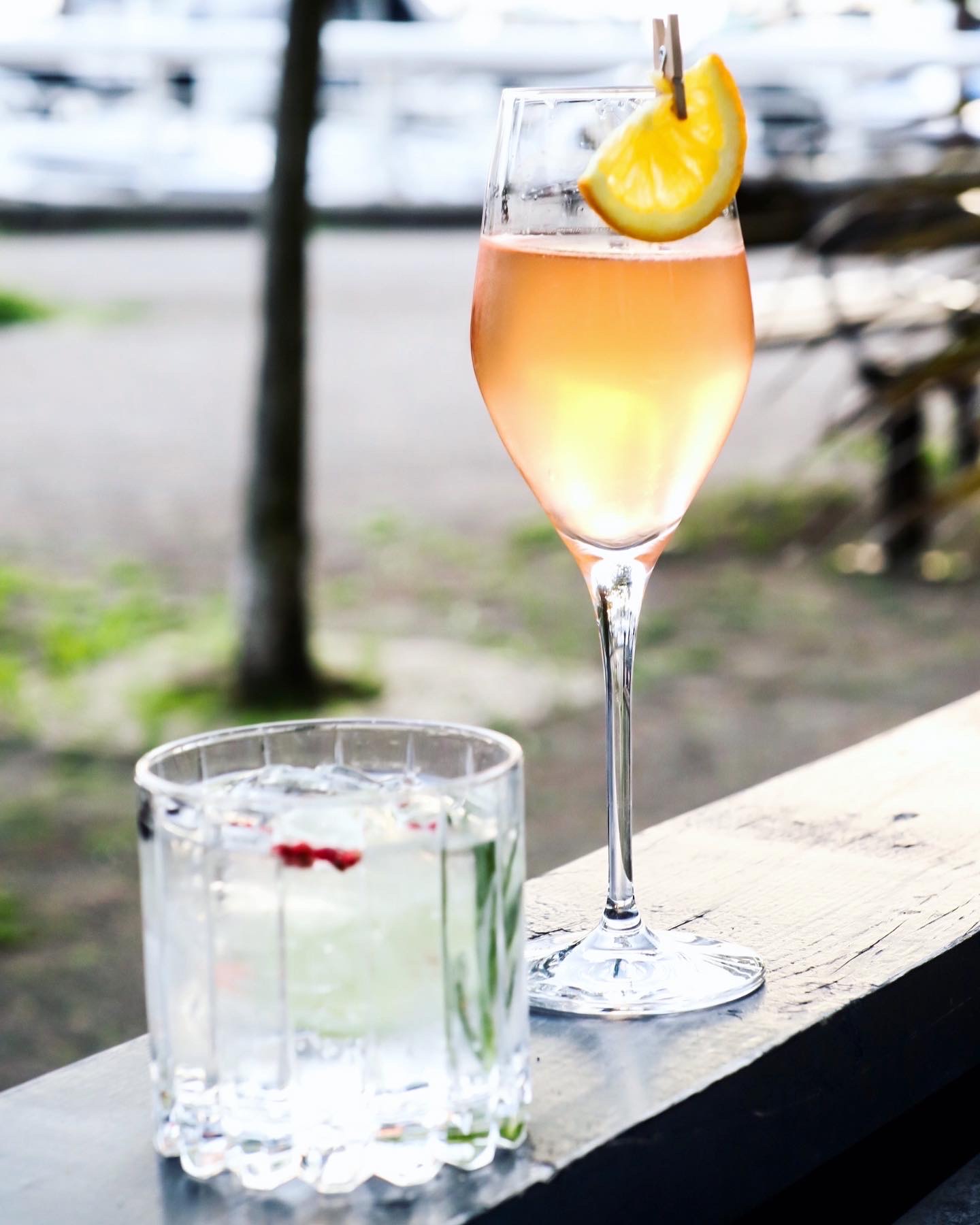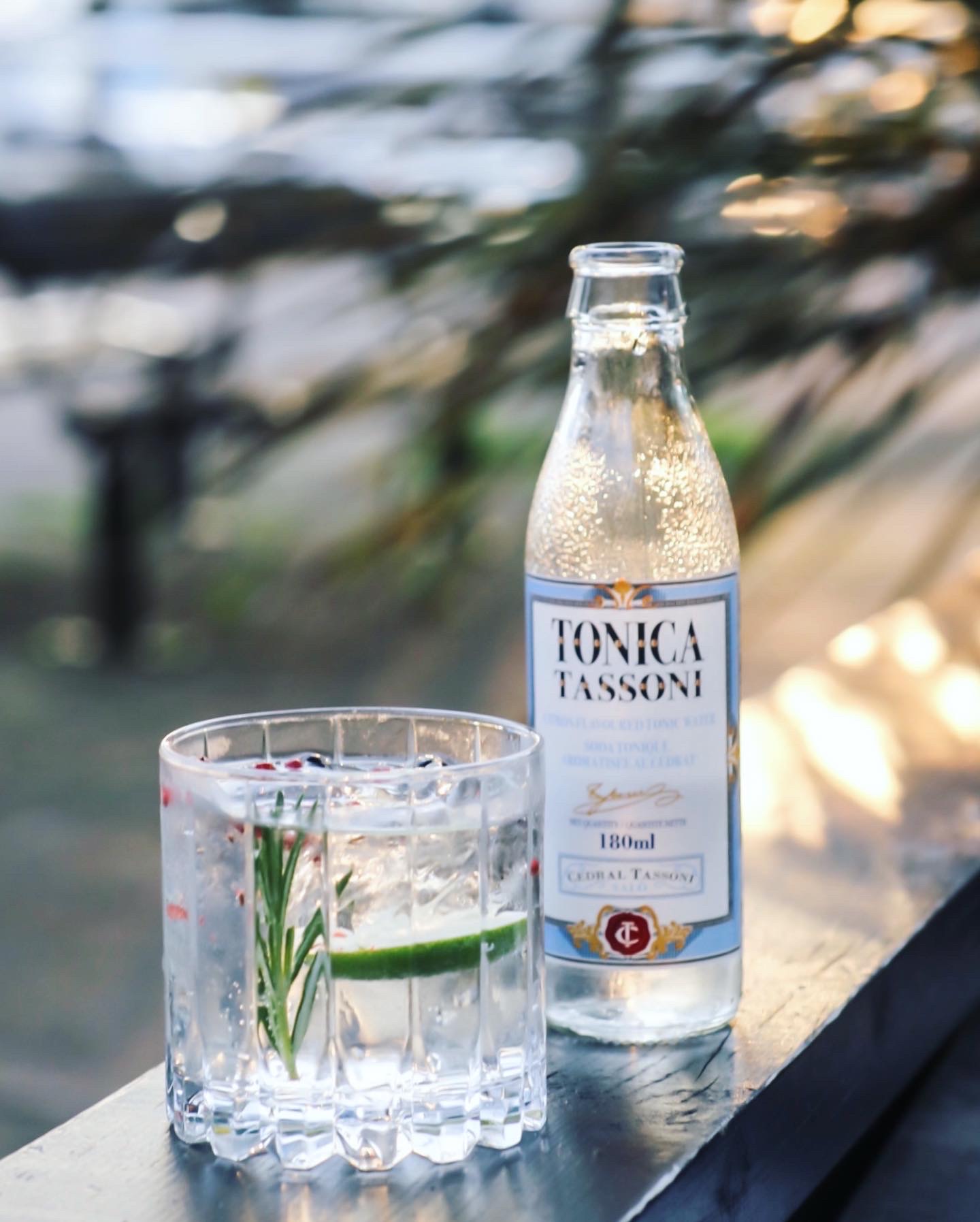 The Bites
Food wise, we snacked on some freshly prepared nigiri ($5-$8/piece), prepared by sushi chef Yoshihiro Tabo, as well as their signature the Scallop & Lime Ceviche Shooter ($7).   The local uni (sea urchin) is in season now so I had to get a taste of it. My date devoured and loved the rest of the sushi pieces.  The ceviche shooter is super flavourful and a must-have when you visit.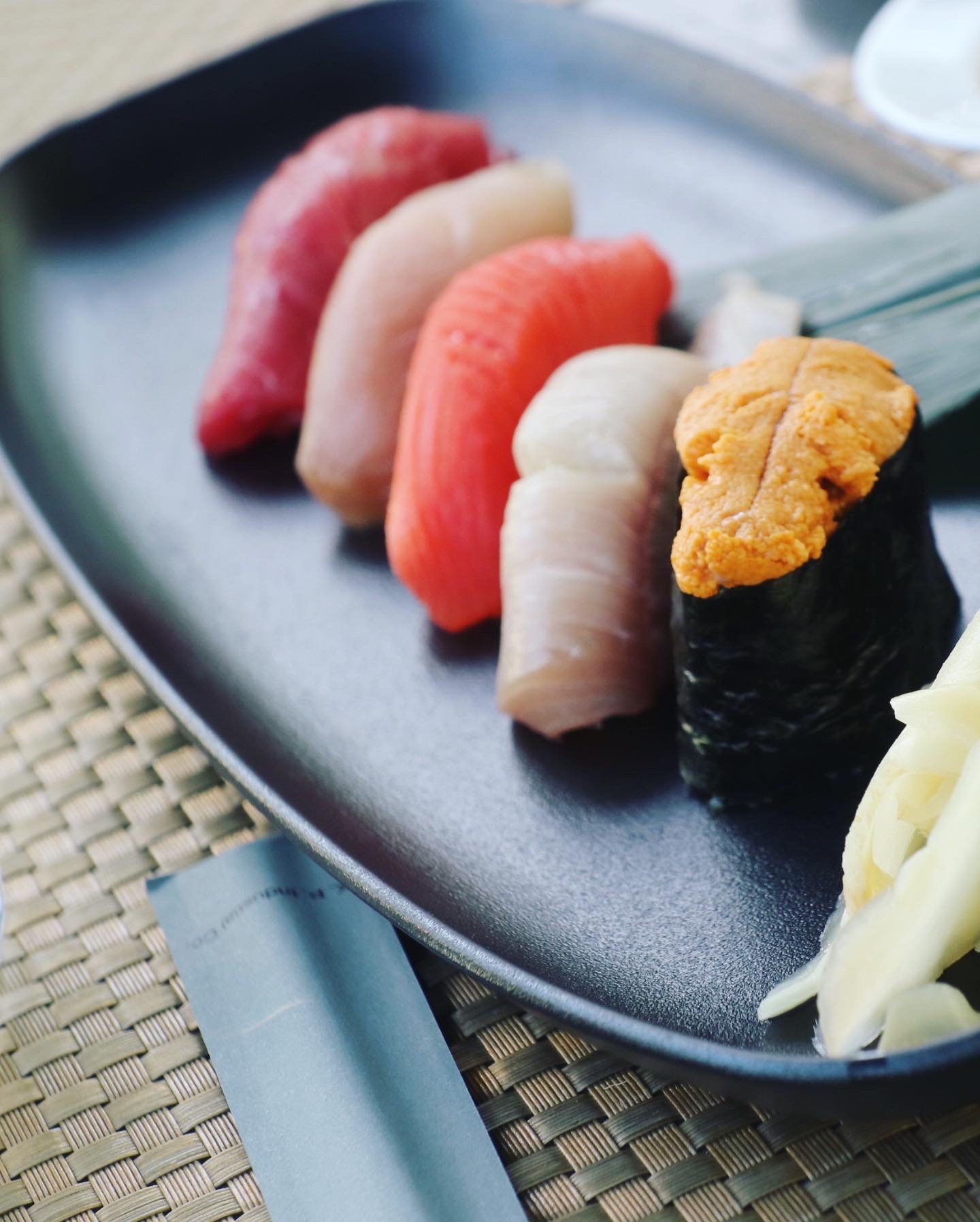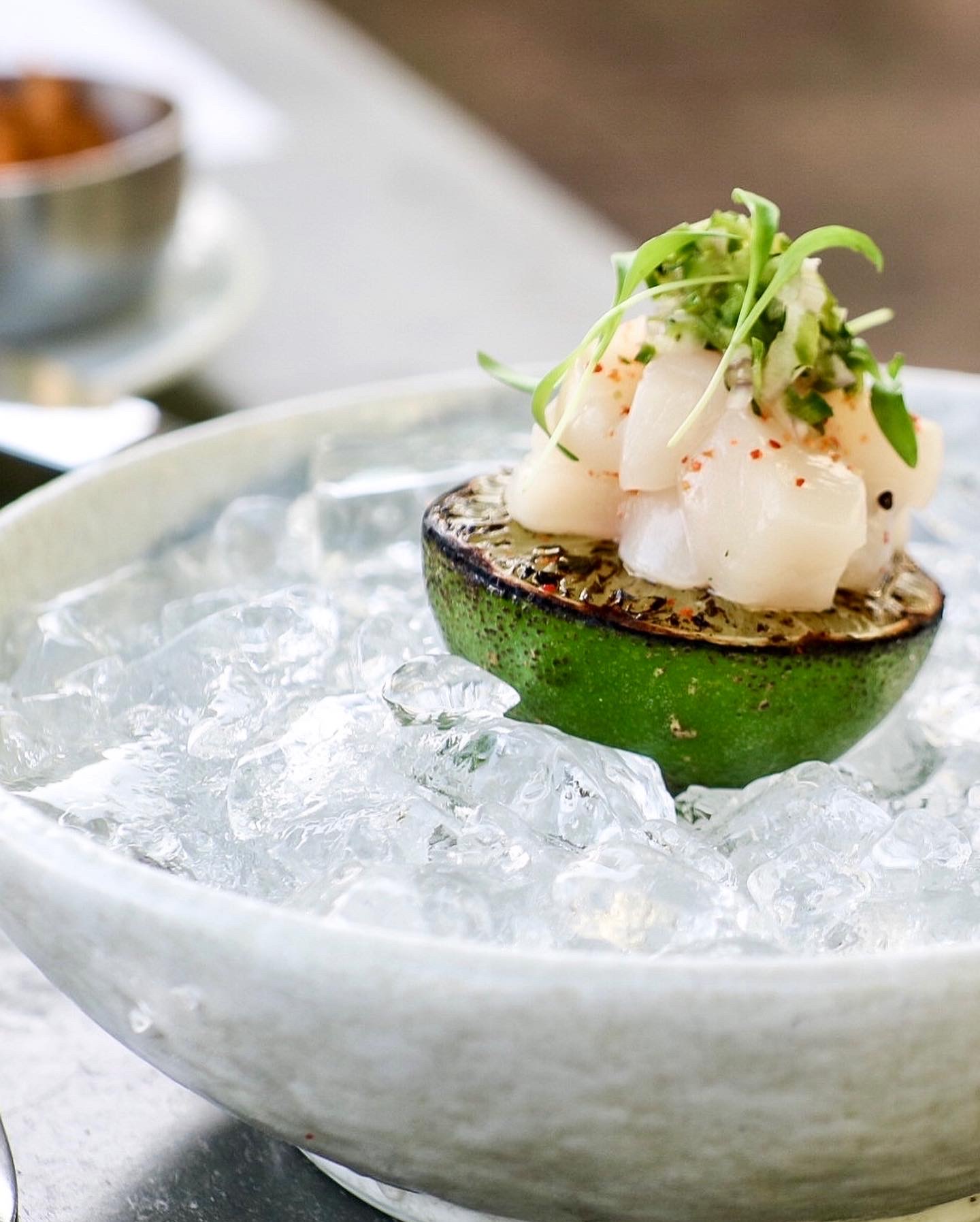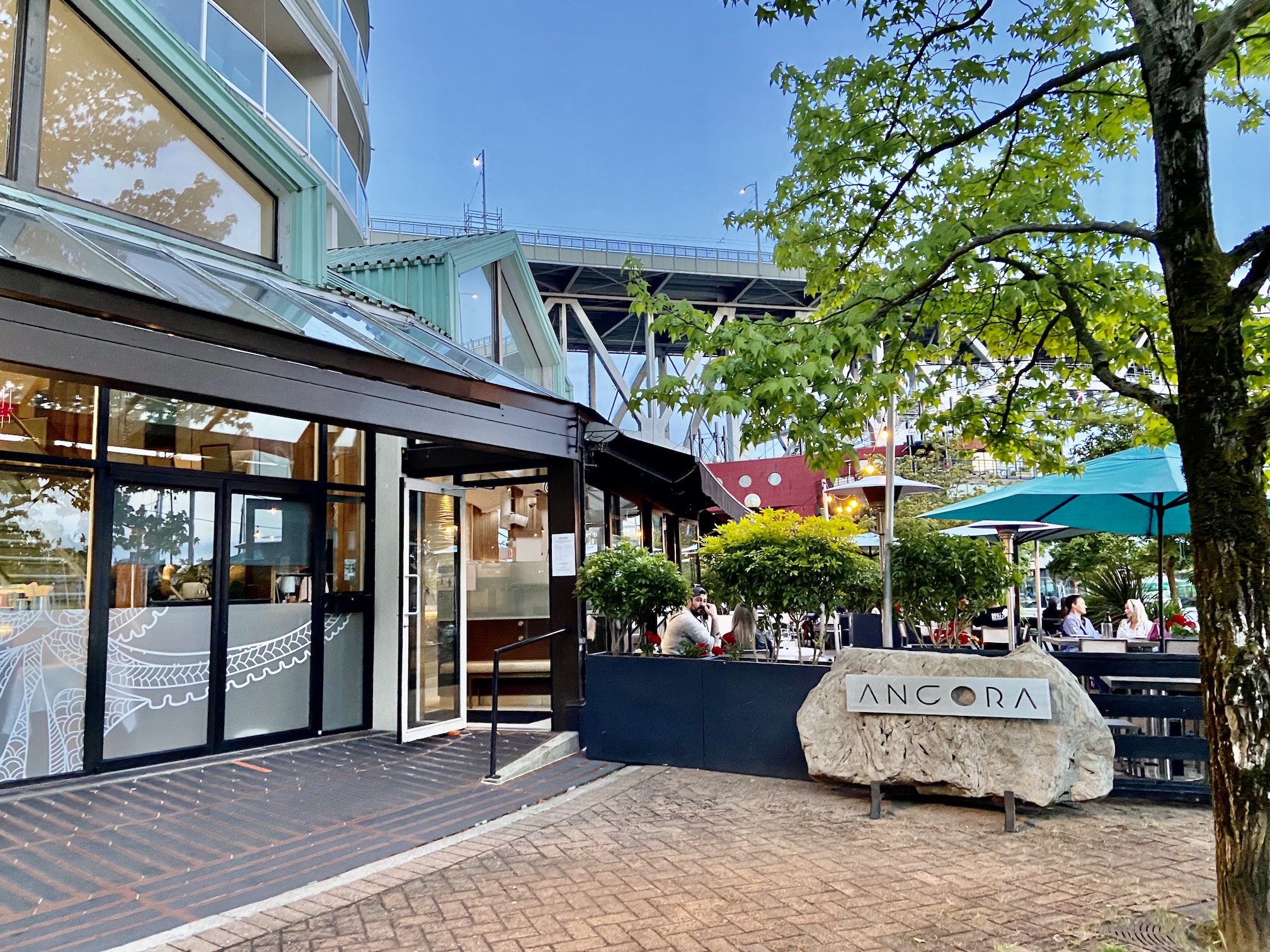 Final thought
What a lovely evening at Ancora! And it's so nice to be dining out again. The patio is absolutely incredible with the stunning waterfront views of False Creek and  Granville Island, especially sunset. Here they deliver carefully crafted cocktails and finely prepared food dishes. The service was attentive and adequate.  I also want to note that they are doing an amazing job to ensure the place with health and safety measures – tables safely distanced from each other, all staff in personal protective equipment. Overall, I was truly impressed!  If you want to find a classy restaurant to impress your date, this is the spot!
$$$$
rating: 4/5
Ancora Waterfront Dining
1600 Howe St, Vancouver
(604) 681-1164 or ancoradining.com