After I had my first post-pandemic-lockdown dinner at Ancora, I decided to take my date to another favourite spot of mine in Gastown, Water St Cafe, for a lovely Friday evening.  The restaurant has been a landmark right across from the Gastown Steam Clock for over 30 years. They are known for their classic dishes, incredible service, and amazing support to local communities. They also offers a beautiful space on the 2nd floor that features Live Music by local artists.  For me, they are one of the few restaurants in the city that offers genuine heartfelt hospitality that makes you feel like being part of a family or a community.
With the health and safety of their customers being the priority, the management team stopped the take-out business and  closed down the restaurant for over 2 weeks. Having made all the necessary arrangements, they are determined to make sure the dining room is absolutely ready for the reopening. The main dining room is now less than 50% capacity for the safe distance between tables, so is the patio. All the staff are in personal protective equipment such as face mask.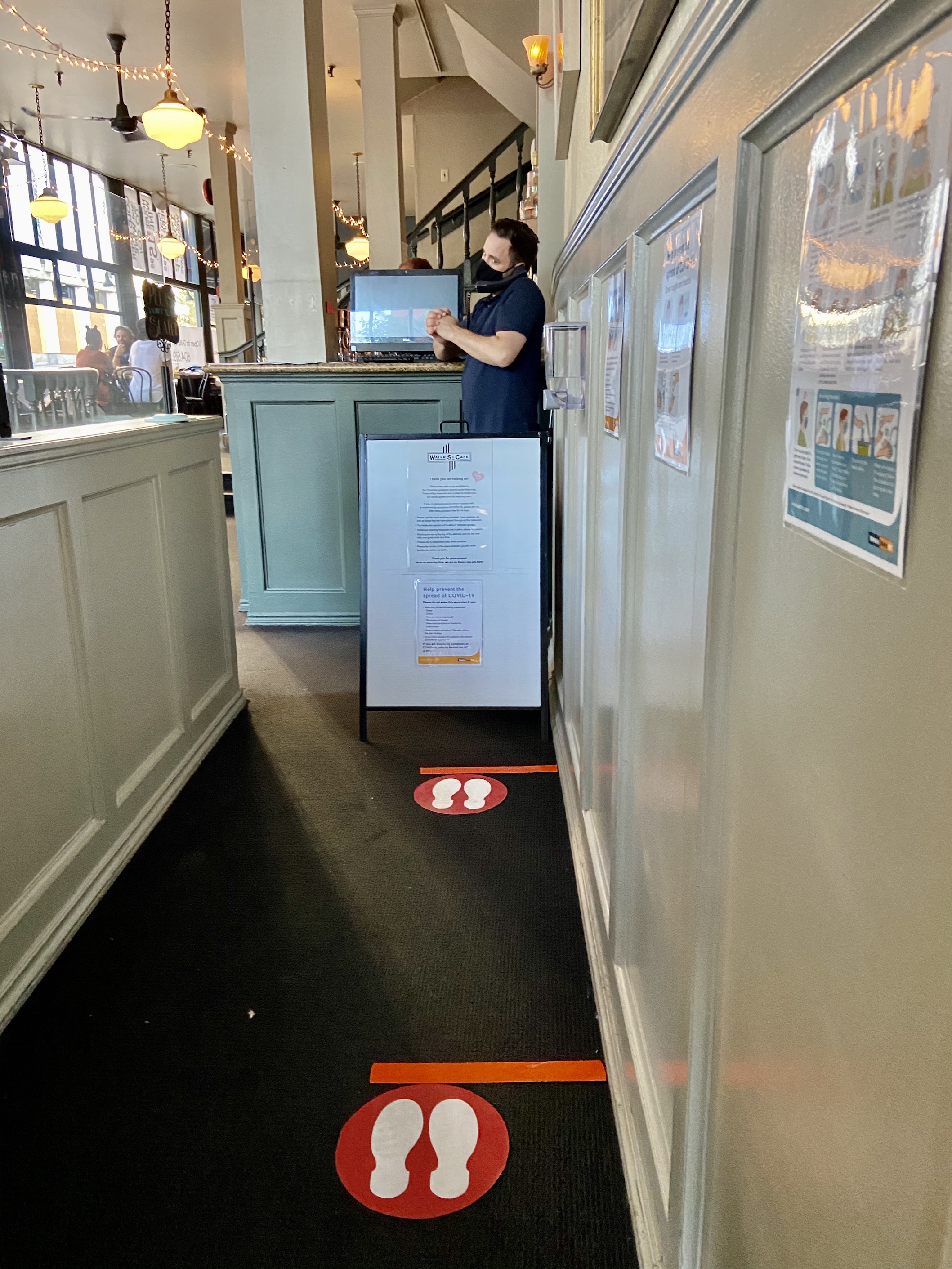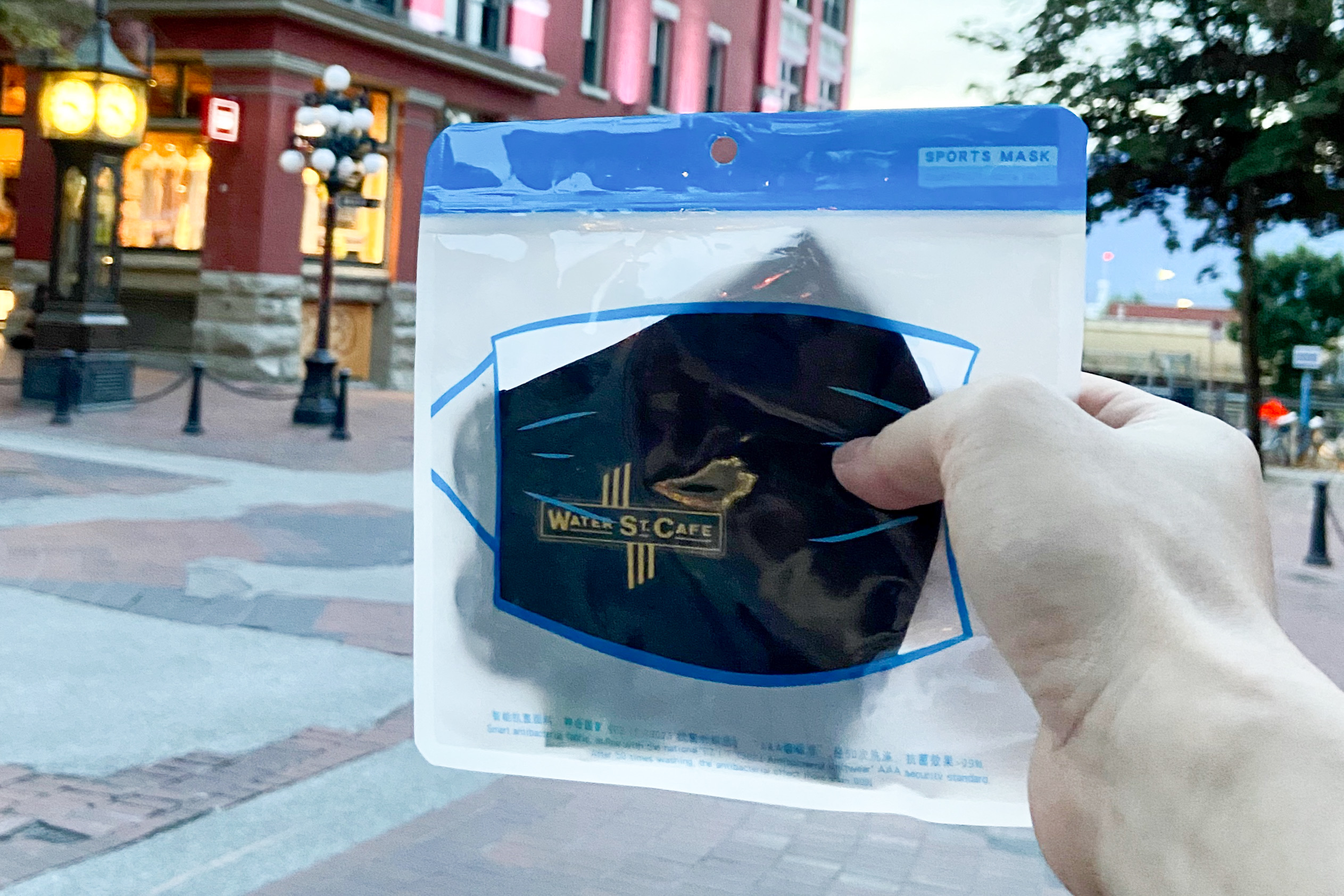 We were fortunate to be seated on the outdoor patio, at one of the best tables in Gastown.  The famous steam clock was only meters away, humming to us every now and then.
Let's start with drinks! The Pineapple Mule ($11) and the Earl Grey Old Fashioned ($11) are among the new cocktails on the menu, which both add exciting, flavourful twist to a classic. The following cocktails also fall into the same category: the Lavender Lemonade, the Gastown Fizz, the Gassy Jack Palmer, and the Vancouver Martini.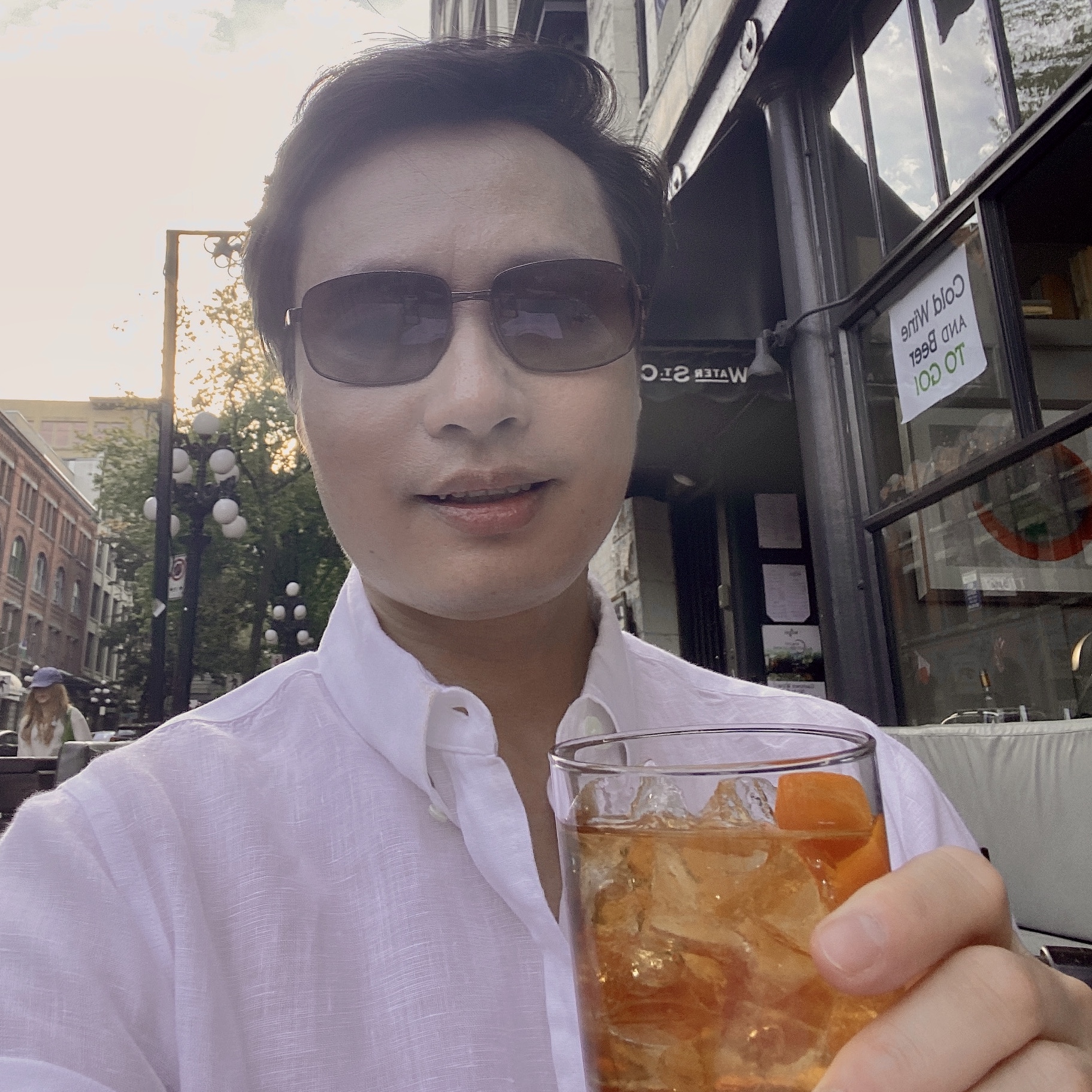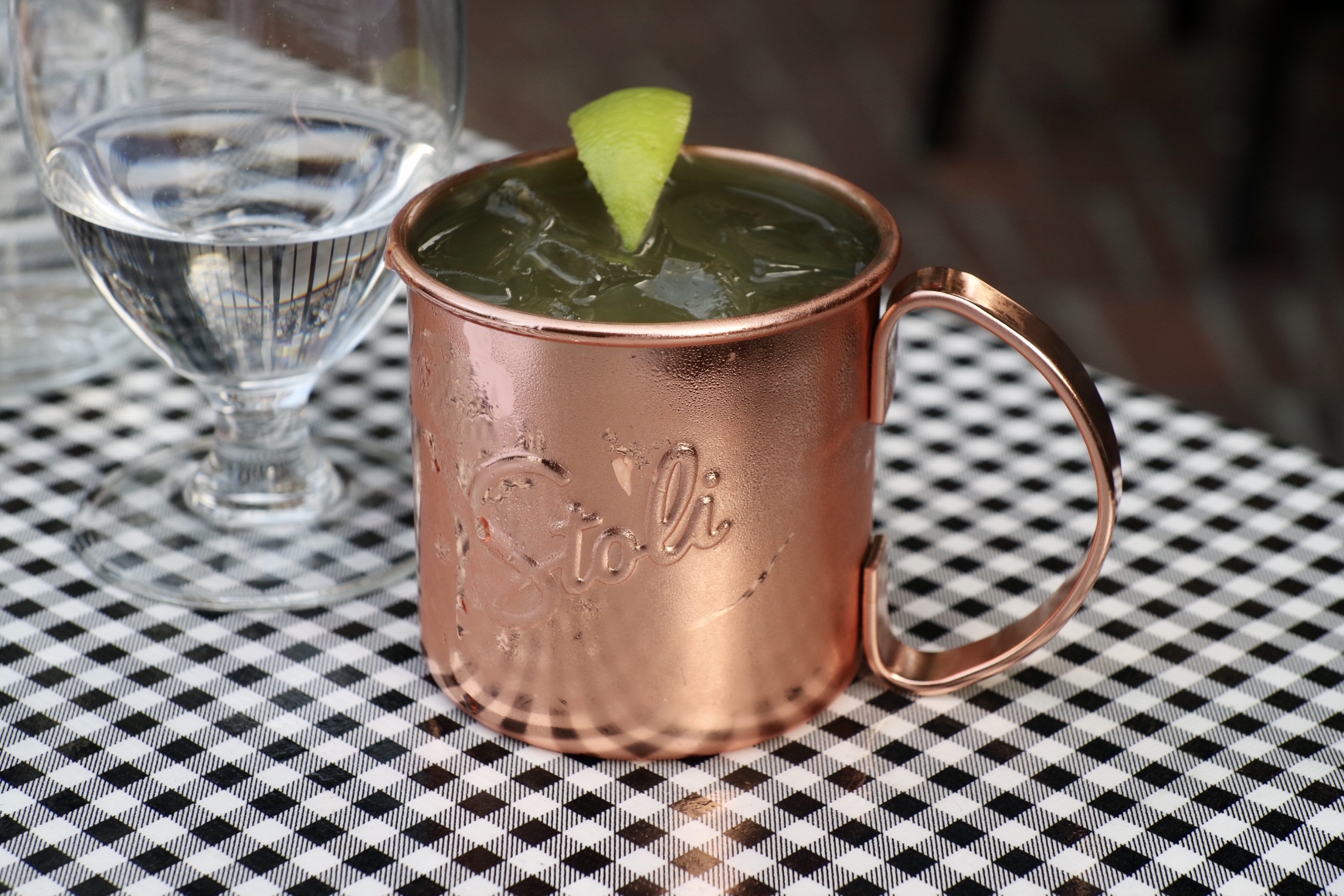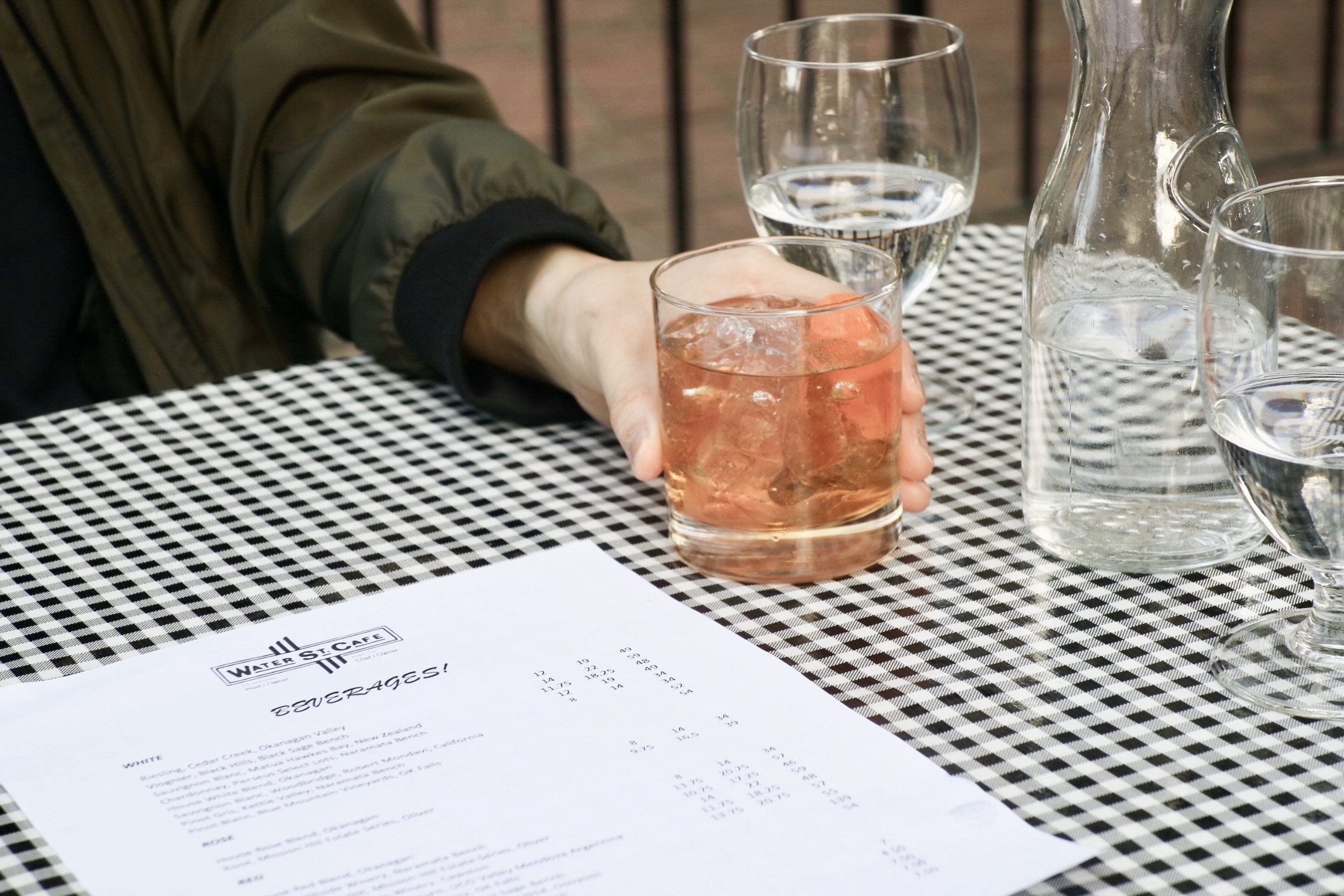 For appetizer, the Crab Cake ($16) is one of my favourites to share with dinner date.  The New York Steak ($30.75), cooked to medium rare for my liking,  came with cajun fries, which were golden crispy and incredibly flavourful. The Rigatoni with Italian Sausage ($22.75) is one of the classics that shouldn't be missed, and my date finished every single bite.  And the Tiramisu ($9), freshly made in house, put a sweet end to our dinner.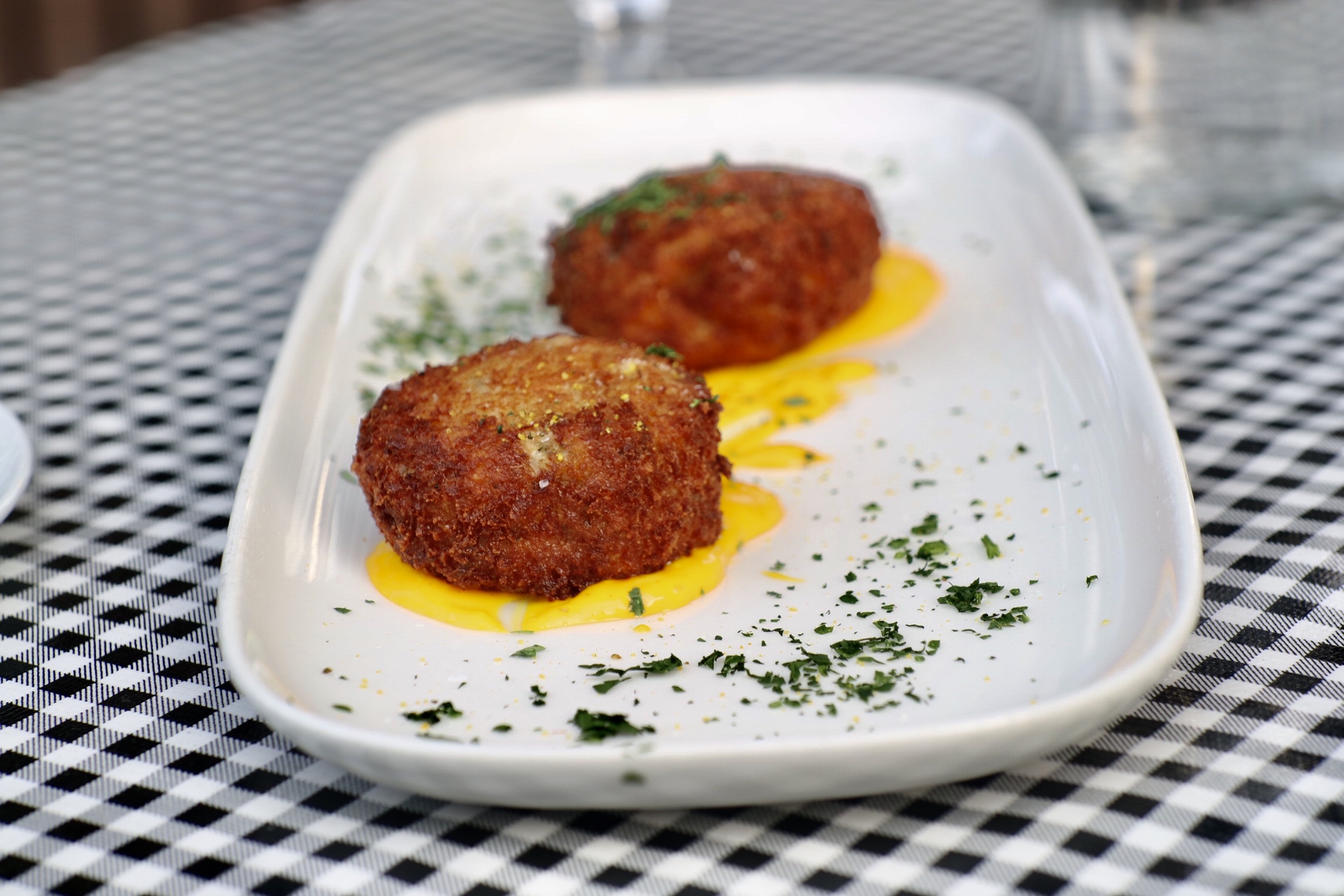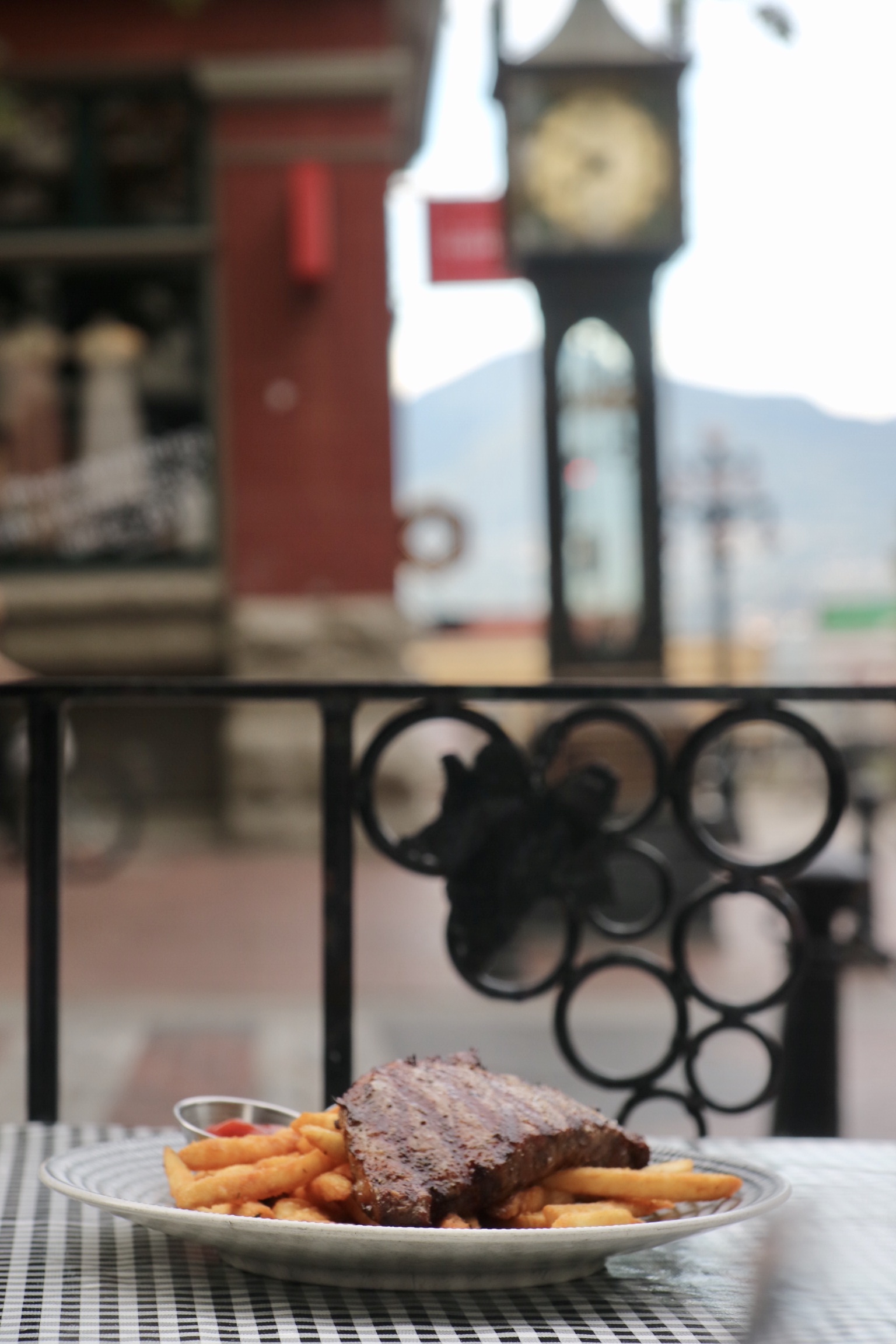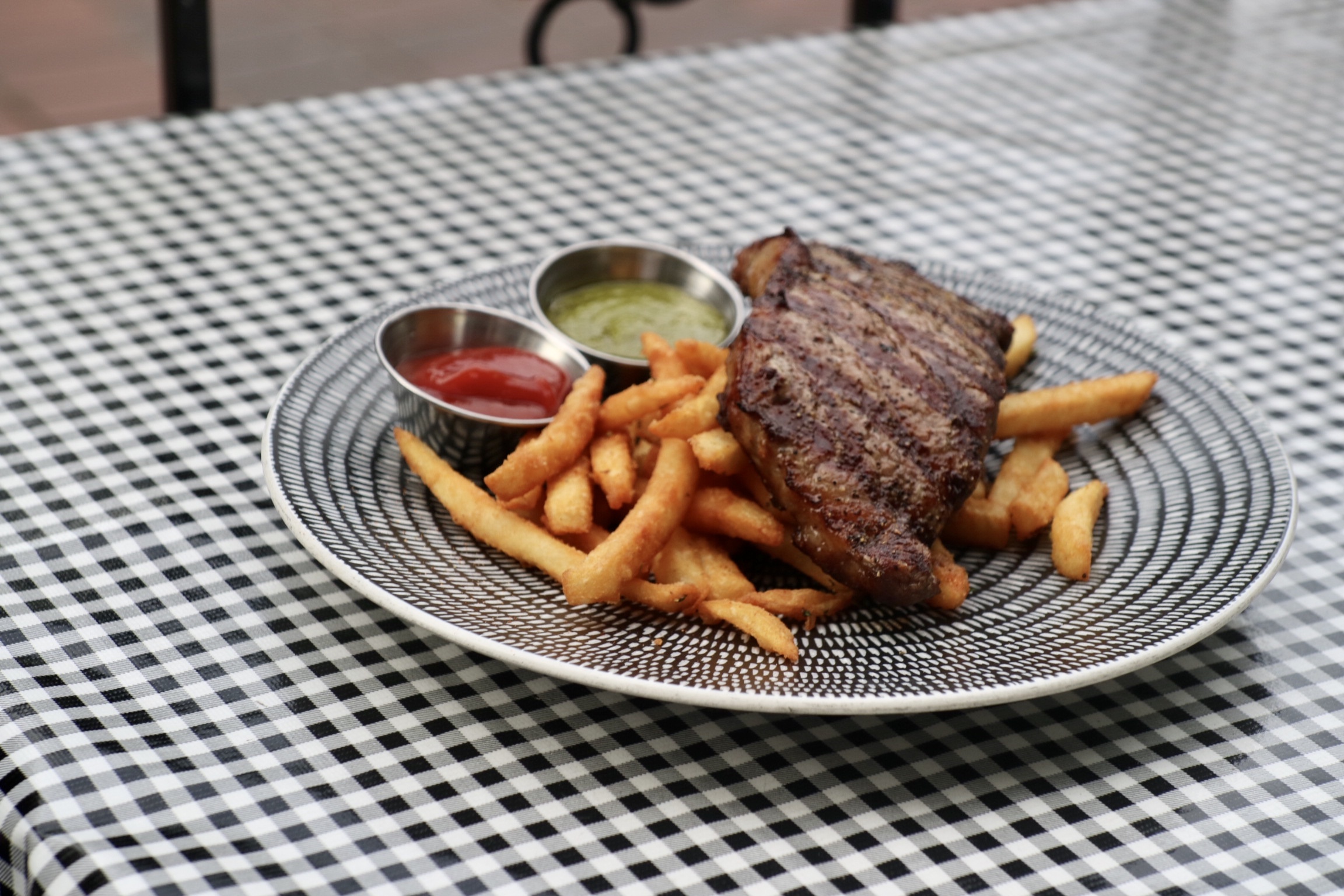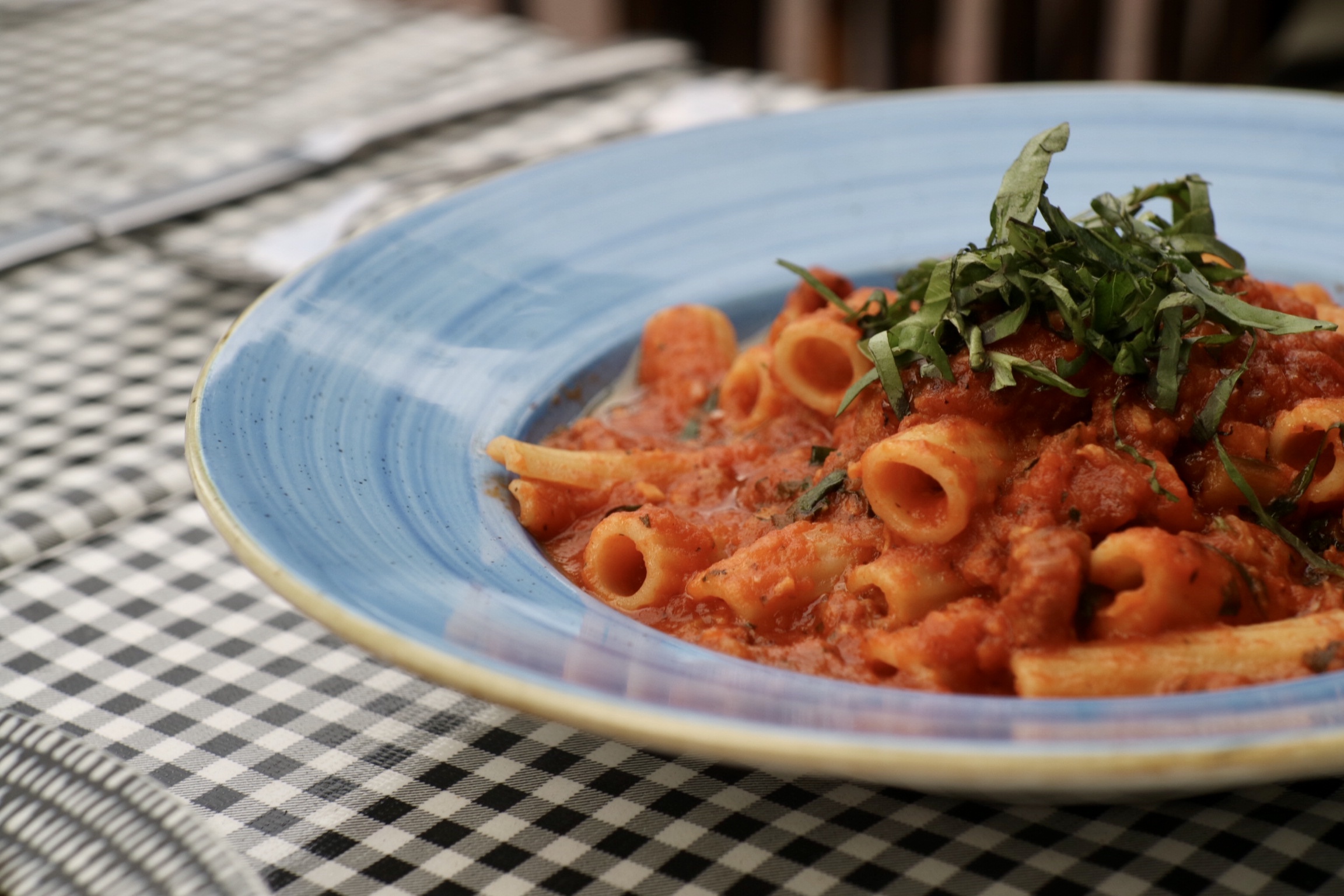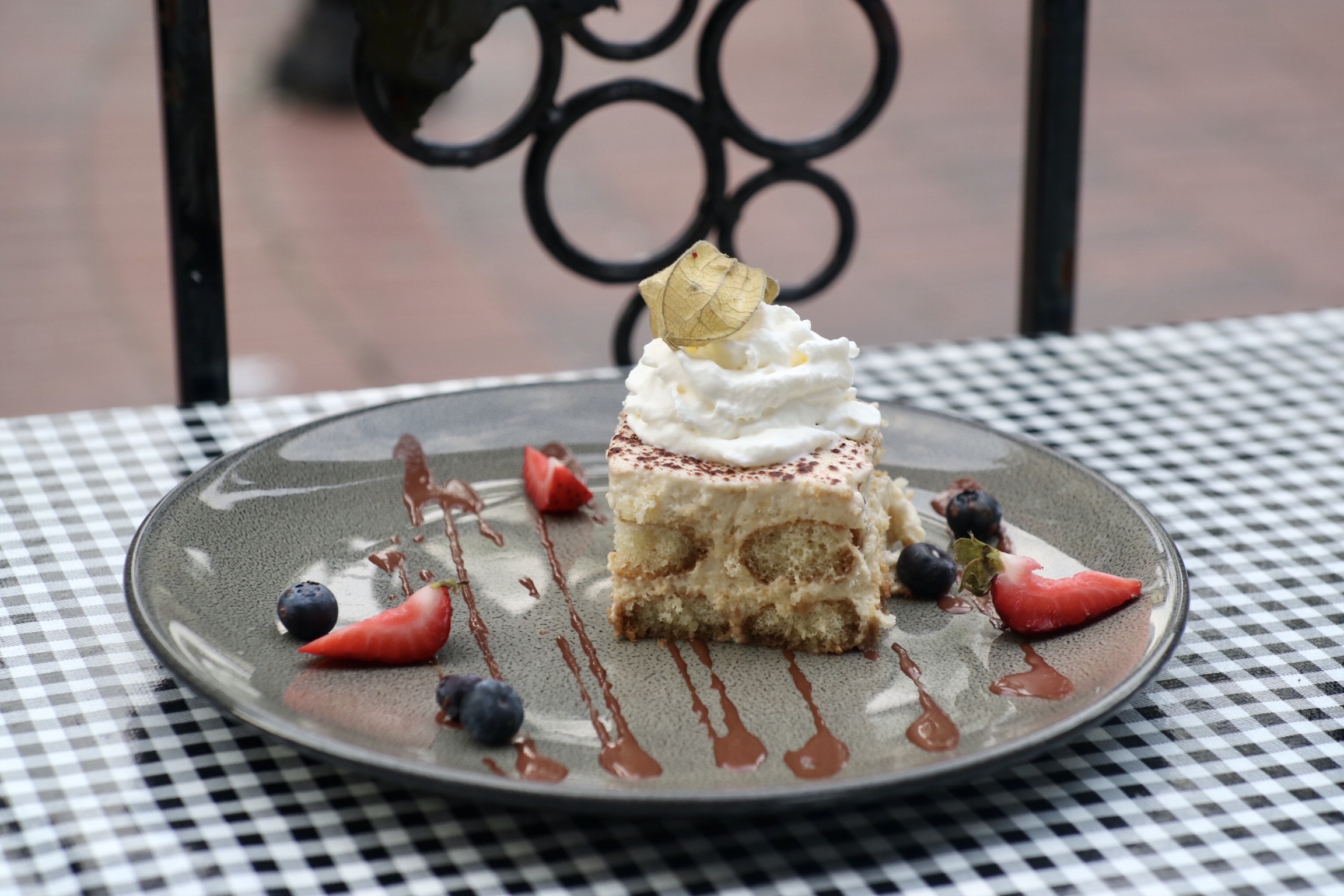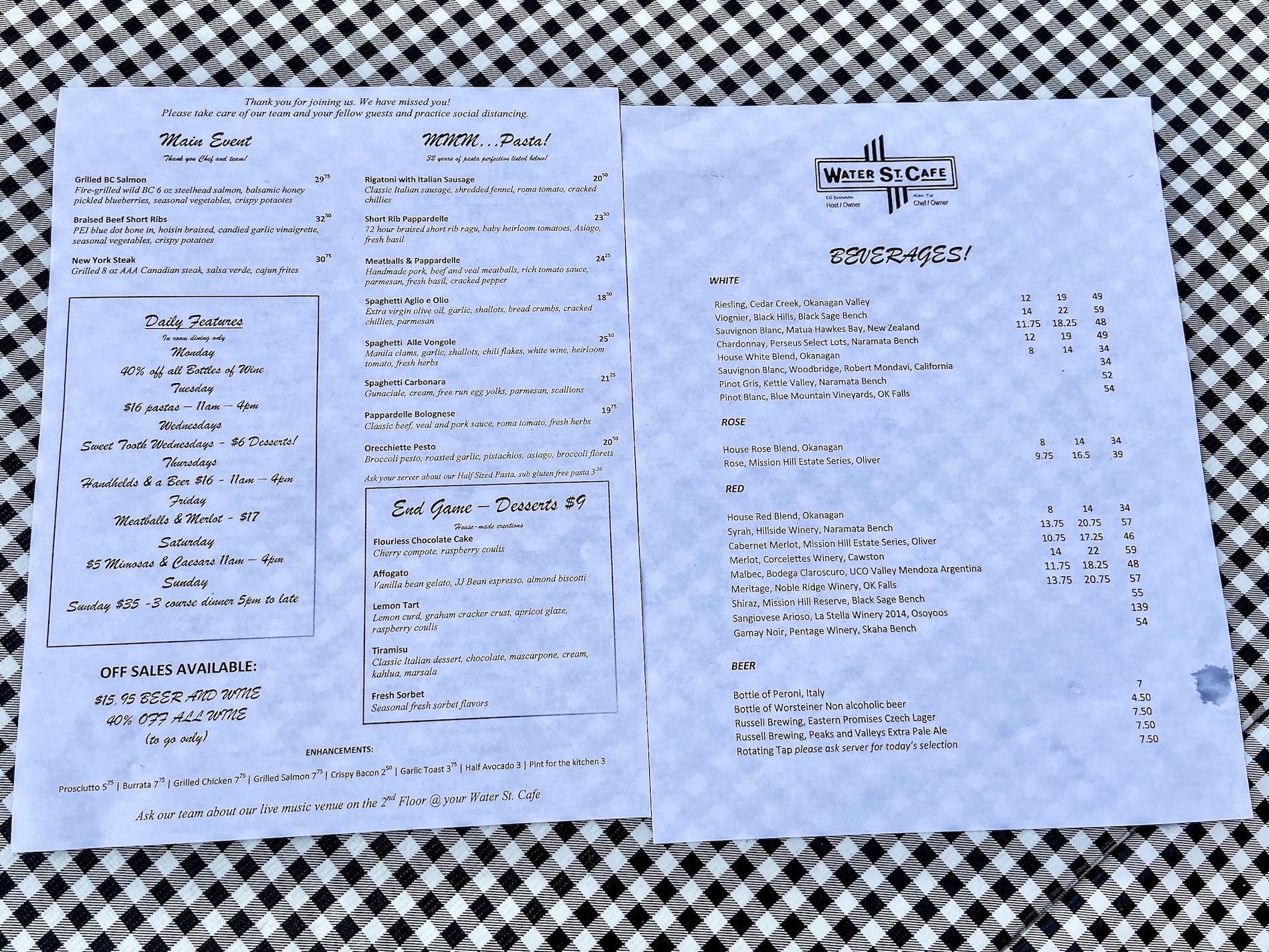 The fabulous wine program at Water St Cafe is also worth mentioning. The carefully curated list features mostly beautiful BC wines. And all the bottles are 40% off on Mondays for dine-in and everyday for take-out, which is an awesome deal! They also have deals during week including: $16 pasta for Tuesdays, $6 dessert for Wednesdays, $16 Burger & Beer for Thursdays, $17 Meatballs & Merlot for Fridays,  $5 Mimosa & Caesars for Saturdays, and $35 3-course-diner for Sundays!
$$
Rating: 4/5
Water Street Cafe
300 Water St, Vancouver, BC V6B 1B6
(604) 689-2832 or waterstreetcafe.ca