Redbud Restaurant has been around in Richmond since 2012. It seems to have a reputation for authentic Hong Kong-style cafe dishes, slightly pricier but with better quality.  With so many choices around Richmond Centre, I never thought of visiting the restaurant as it is not exactly walking distance from my old place or my mom's house.
As I discovered they offered 10% off for take-out on Chowbus, the third-party Asian food delivery service, I thought I should give it a try.  And I ordered a couple of the popular dishes. Both were raved about in this Chinese foodie group on Facebook that I joined.
The Baked Pork Chop on Rice ($14.50) is simply amazing.  Fried to be perfectly crispy outside but still moist inside, the chop is covered with a layer of sweet and sour tomato sauce with melted cheese, where big chunks of fresh tomatoes are visible. I just love how flavourful and rustic the chop is.  Even the fried rice under the chops is quite tasty.
The Hainanese Chicken on Rice ($13.95) impresses me with the Chicken-flavoured rice more than the chicken itself.  I have decided this chicken dish always tastes better at a Malaysian/Singaporean restaurant as the Hong Kong restaurant.
To complete a Hong Kong cafe experience, the meal has to come with a drink, cold or hot. The price of the hot drink is usually included in the price of the meal, but it was not the case on Chowbus.  For each meal, a hot drink costs $1 and a cold drink is $2.25. I enjoyed my Iced Yuenyeung (half coffee half black tea) and mom found her Hot Almond Tea was up to her standards.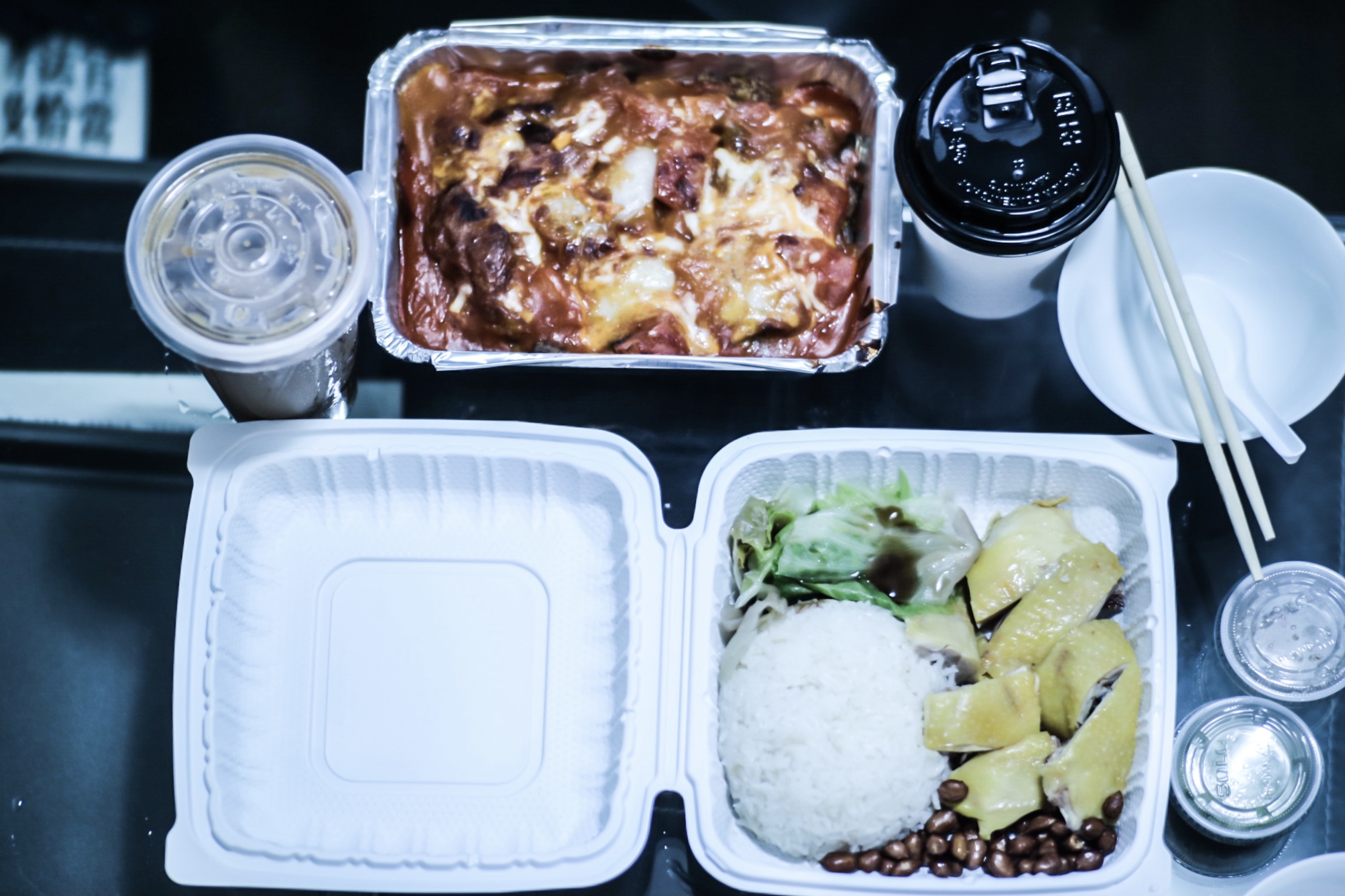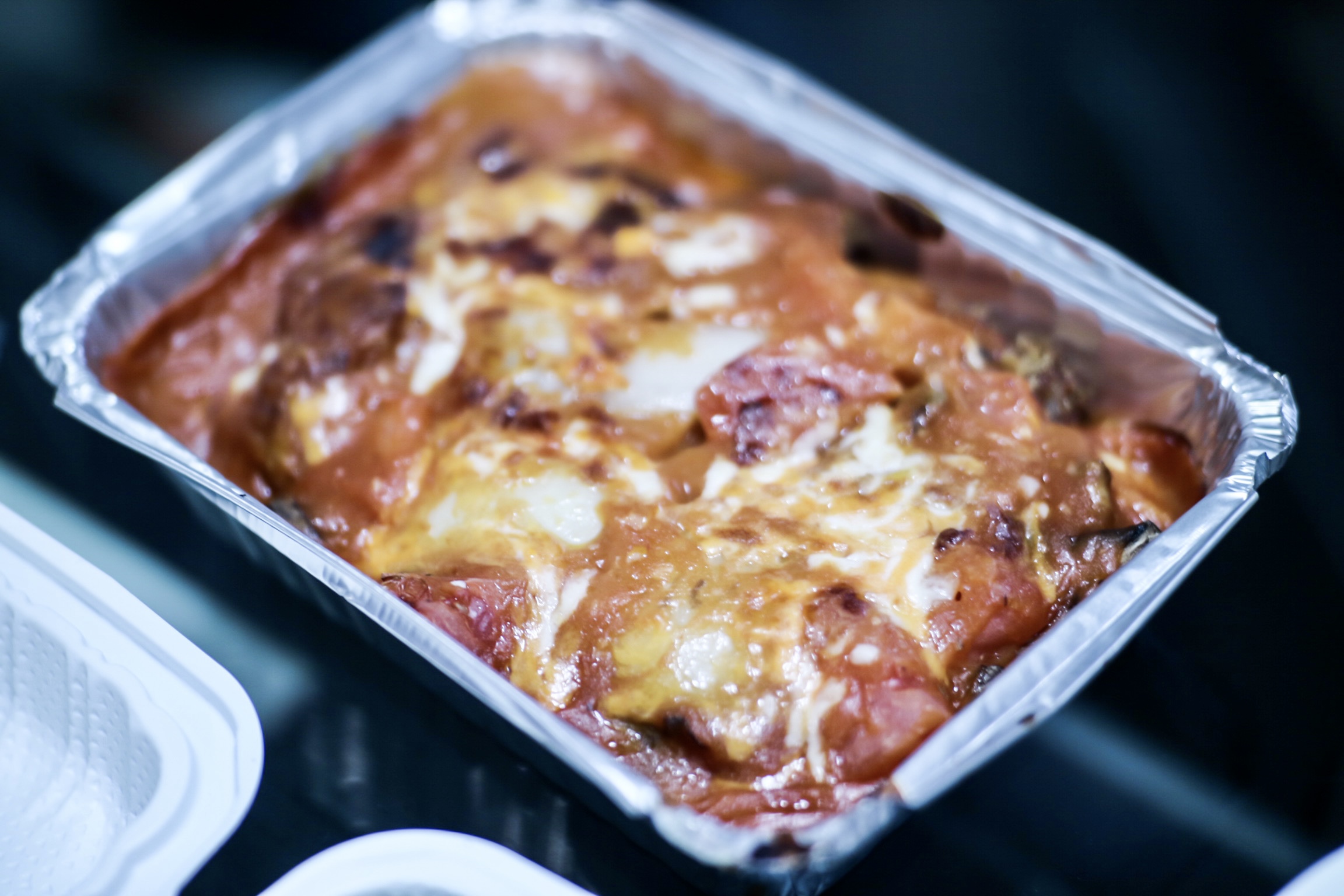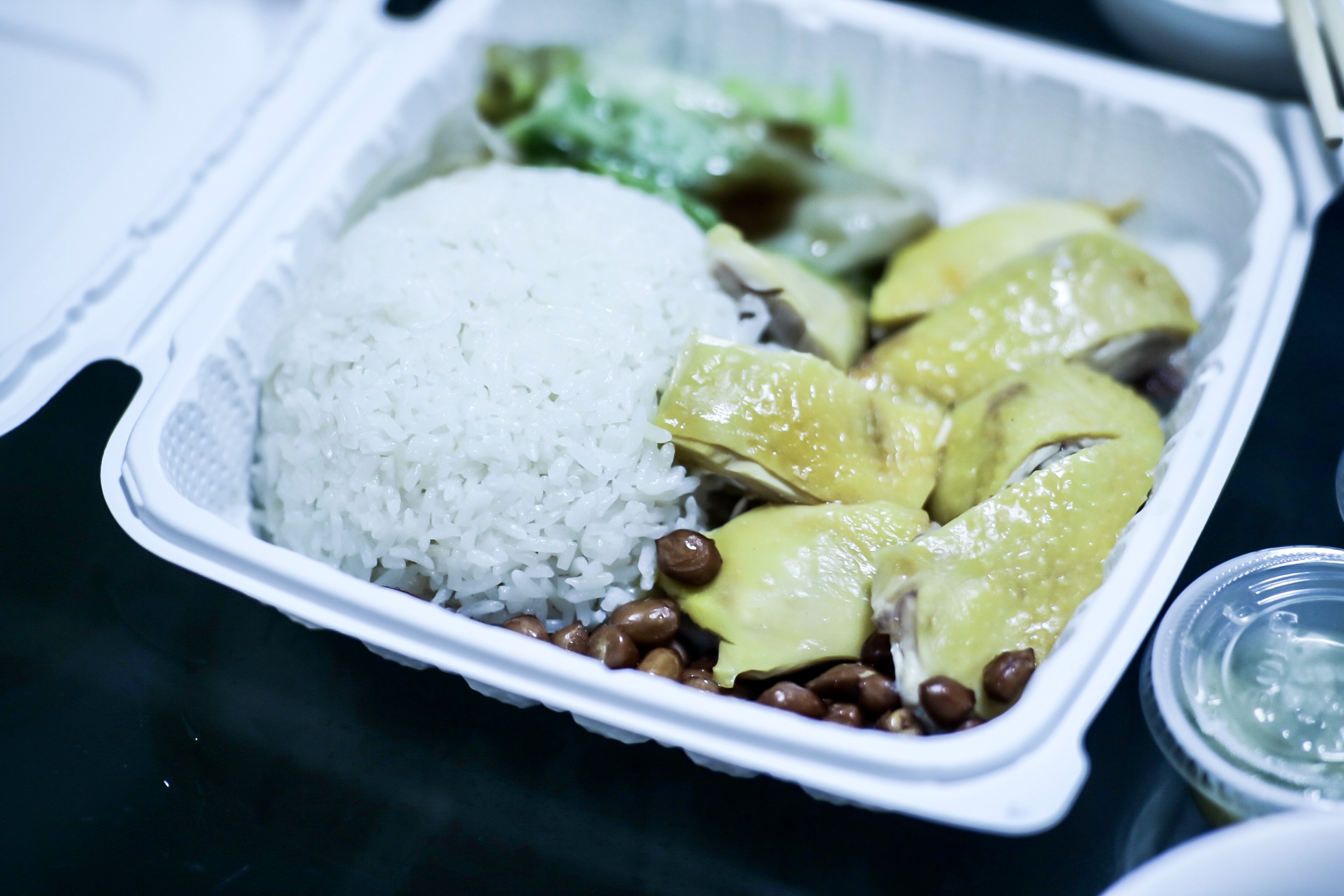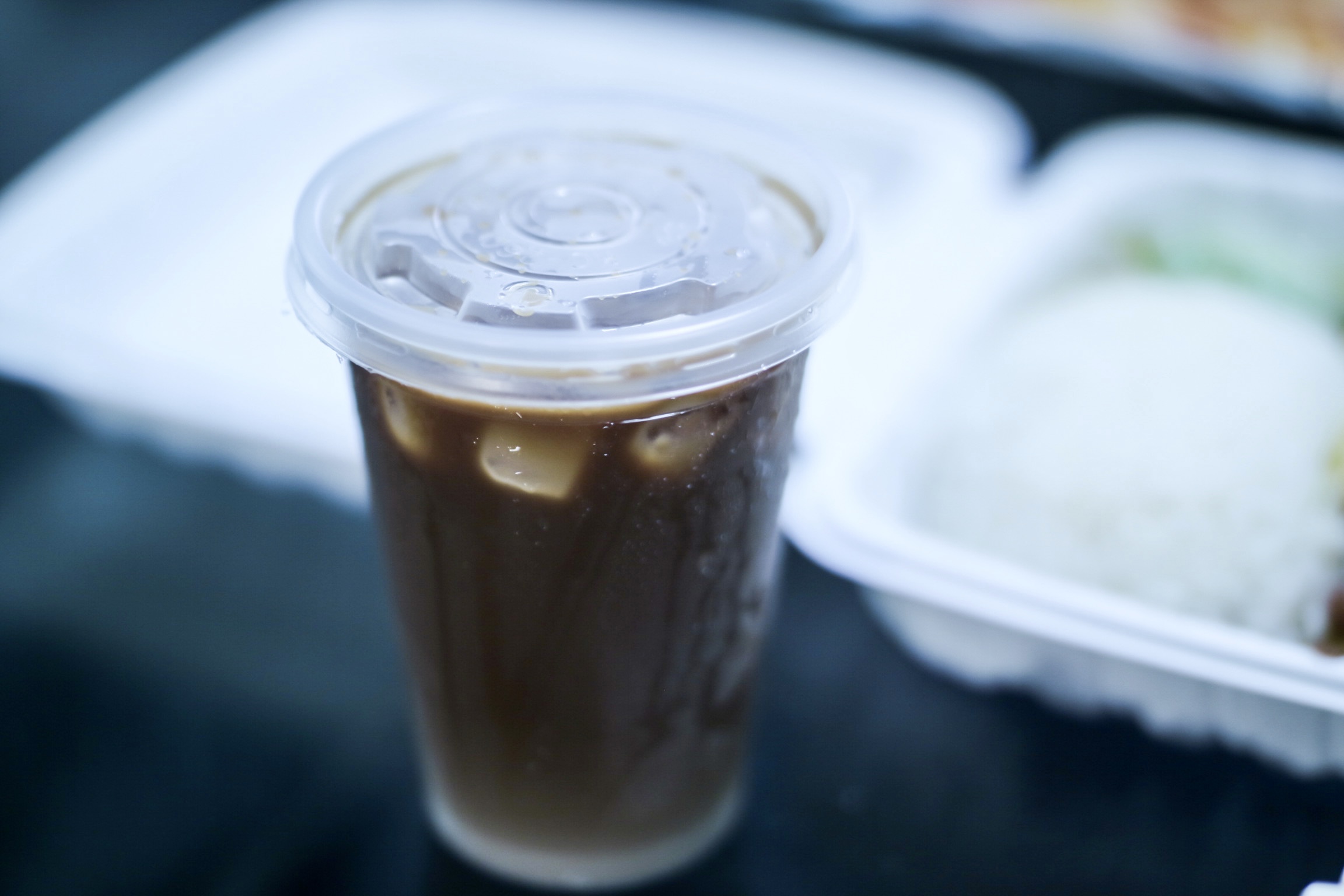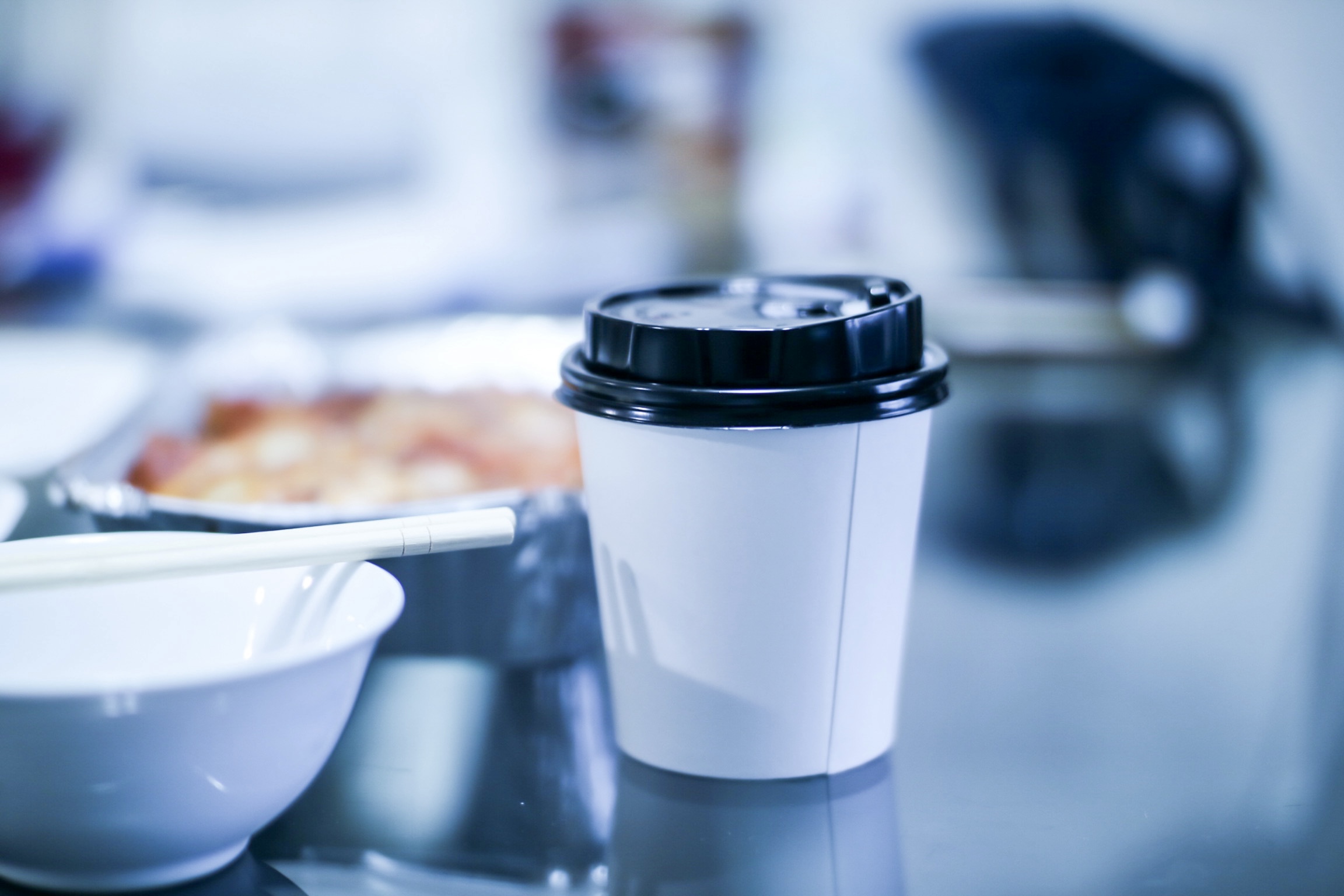 Final thought
Pricier than the average Hong Kong-style cafes in Richmond, Redbud Restaurant does deliver food with better quality and taste.  I definitely will order from here again. The baked pork chop here has totally won me over!
$$
rating: 3.5/5
Redbud Restaurant
8360 Granville Ave #120, Richmond, BC V6Y 1P3
(604) 285-2822