This has become one of the best TGIF routines for me and my friends – We come to Chinatown after work for happy hour cocktails, then a nice dinner in the area. Our usual cocktail spot is The Emerald. We do feel a little sad that they don't have their entire drink menu at half price during happy hour anymore.  However, they have the half-price deal on Tuesdays.  For dinner, our favourite is Phnom Penh Restaurant, a landmark restaurant for years, serving Cambodian and Vietnamese food.  It's extremely popular among the locals and there's always a big lineup outside.
Usually, one of us would take a break from cocktails, come down to Phnom Penh, and put the name down around 7 pm. They would tell us what time we should be expecting our table. But we often still need to wait for another 15 – 20 minutes after we arrived at what we were told.
This evening there was no exception. The restaurant was packed and we had to wait for 20 minutes after we arrived at the time we were told to come.
They might have done renovation over the years, but the layout and the ambience are still the same. Many tables are jammed into the dining area,  and loud voices clash in the air as different parties are incredibly close to each other. But people come here for the food and the noise level is irrelevant.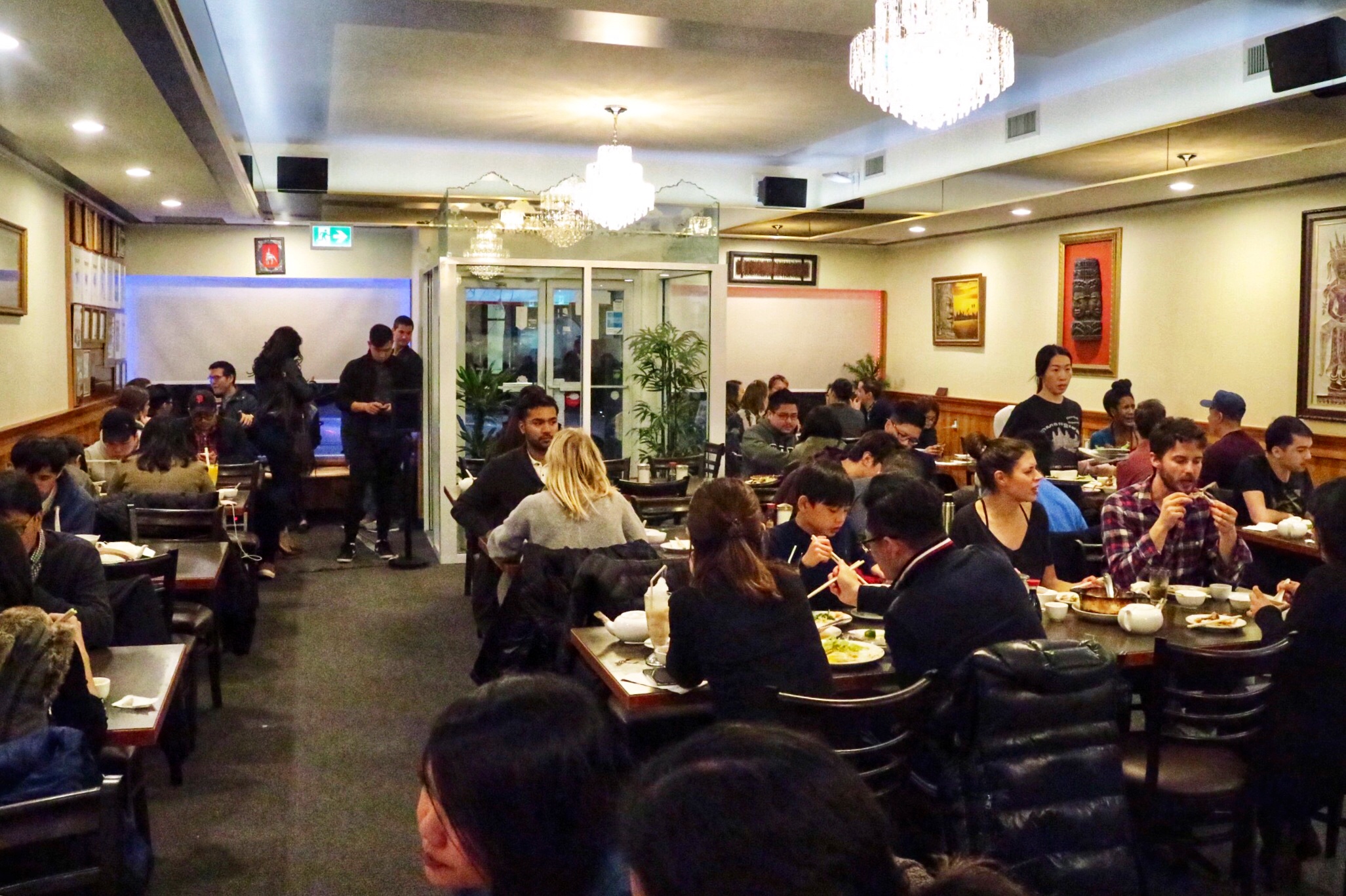 We waste no time to order their signature dishes, mostly designed to be served family-style.  The Phnom Penh Fried Chicken Wings (S.$10.95, L.$15.95) is probably the most famous dish here, for the juicy meat with crispy skin that's incredibly flavourful from the seasoning of butter, salt, lemon, garlic and pepper. The Marinated Butter Beef ($16.50) is another popular classic, as it is neither quite Vietnamese nor Cambodian, more like the beef carpaccio but slightly sliced thicker and dressed with a tangy soy sauce, fried garlic, and fresh herbs. The beef has a tender texture like butter and melts in your mouth. The Green Papaya Salad ($16.25) was also loaded with prawns and beef jerky, making it a full low-carb meal on its own.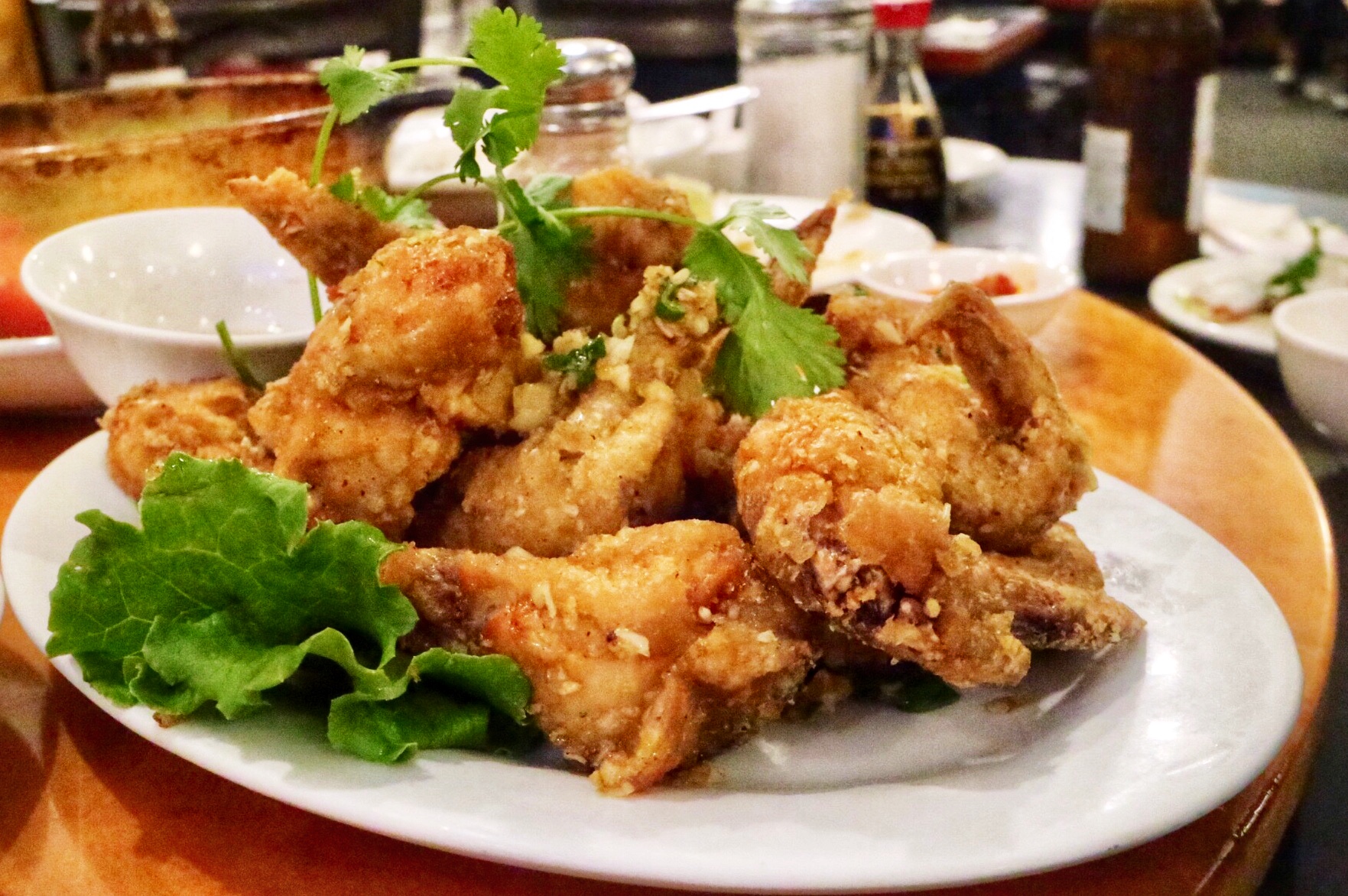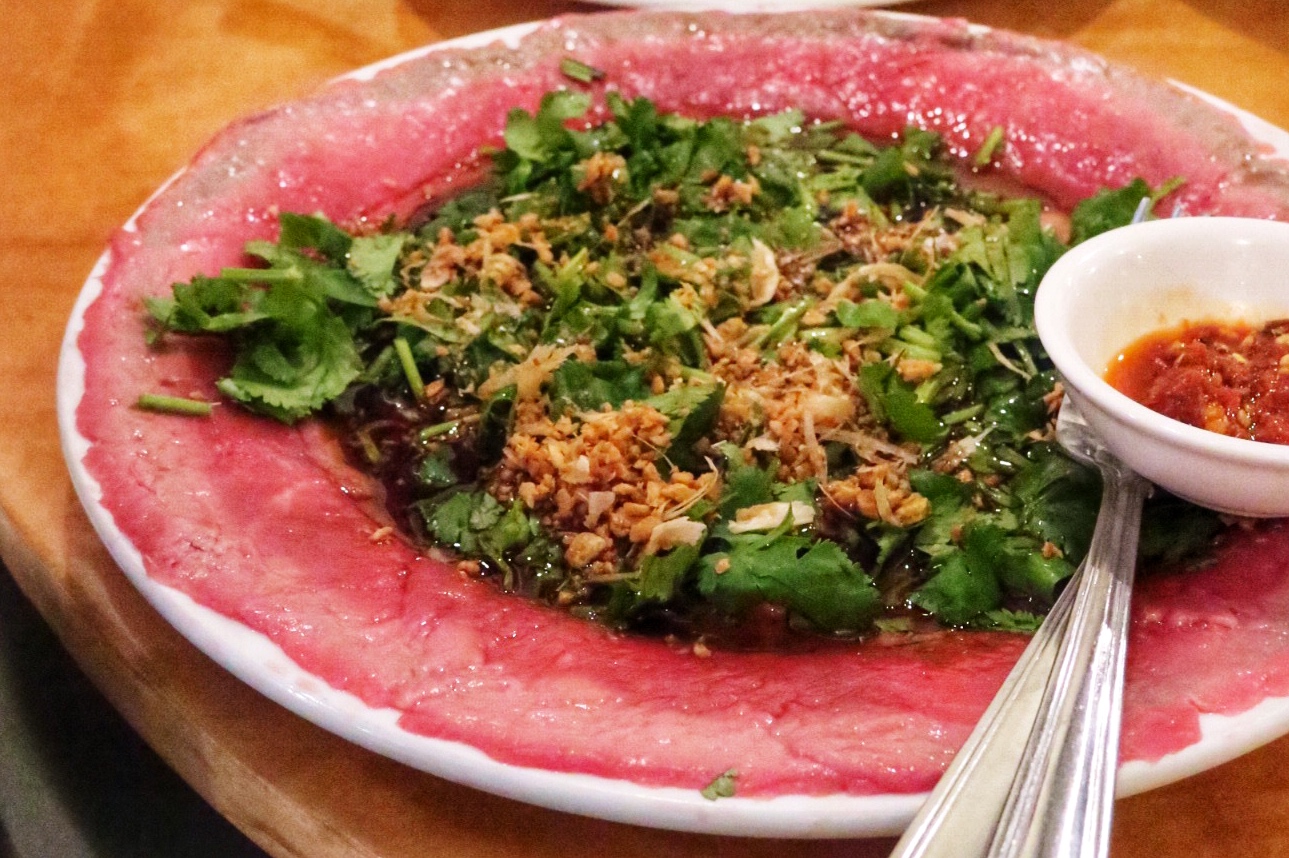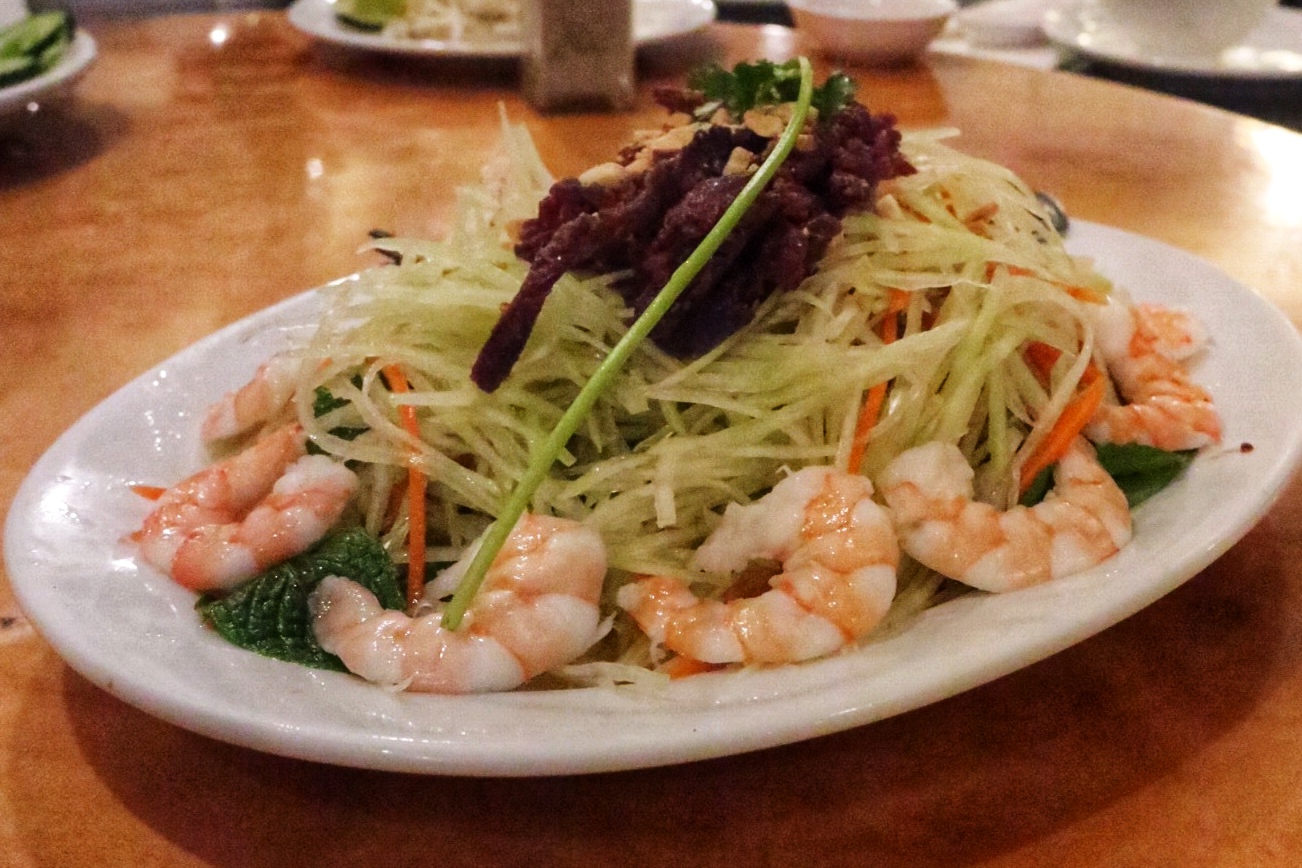 We also ordered dishes like the Phnom Penh Dry Egg Noodles ($9.25) and Beef Luc Lac ($19.50) which are usually ordered as individual meals. Their portions are large and good enough for sharing. The dry egg noodle bowl is a known Cambodian dish and loaded with a lot of protein like slices of shrimp, pork and pork liver, and mixed with the gold fried shallots, fresh cilantro, green onion, and a slightly tangy sauce, a combination somewhat similar to the one comes with the butter beef dish. Beef Luc Lac  is another famous Vietnamese staple dish but the version here has a Chinese twist to it, as the beef is thinly sliced and stir-fried with a rich beurre rouge sauce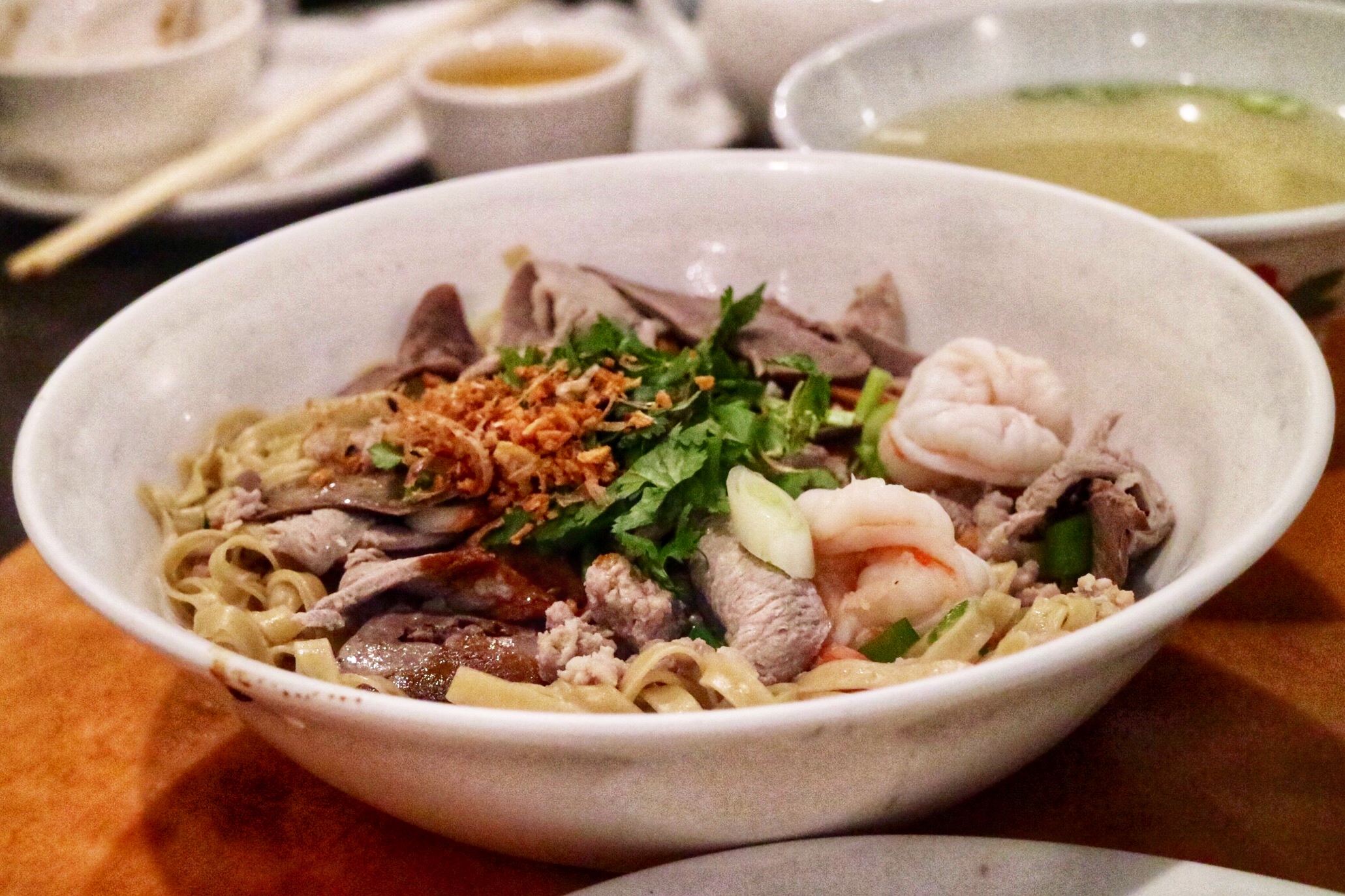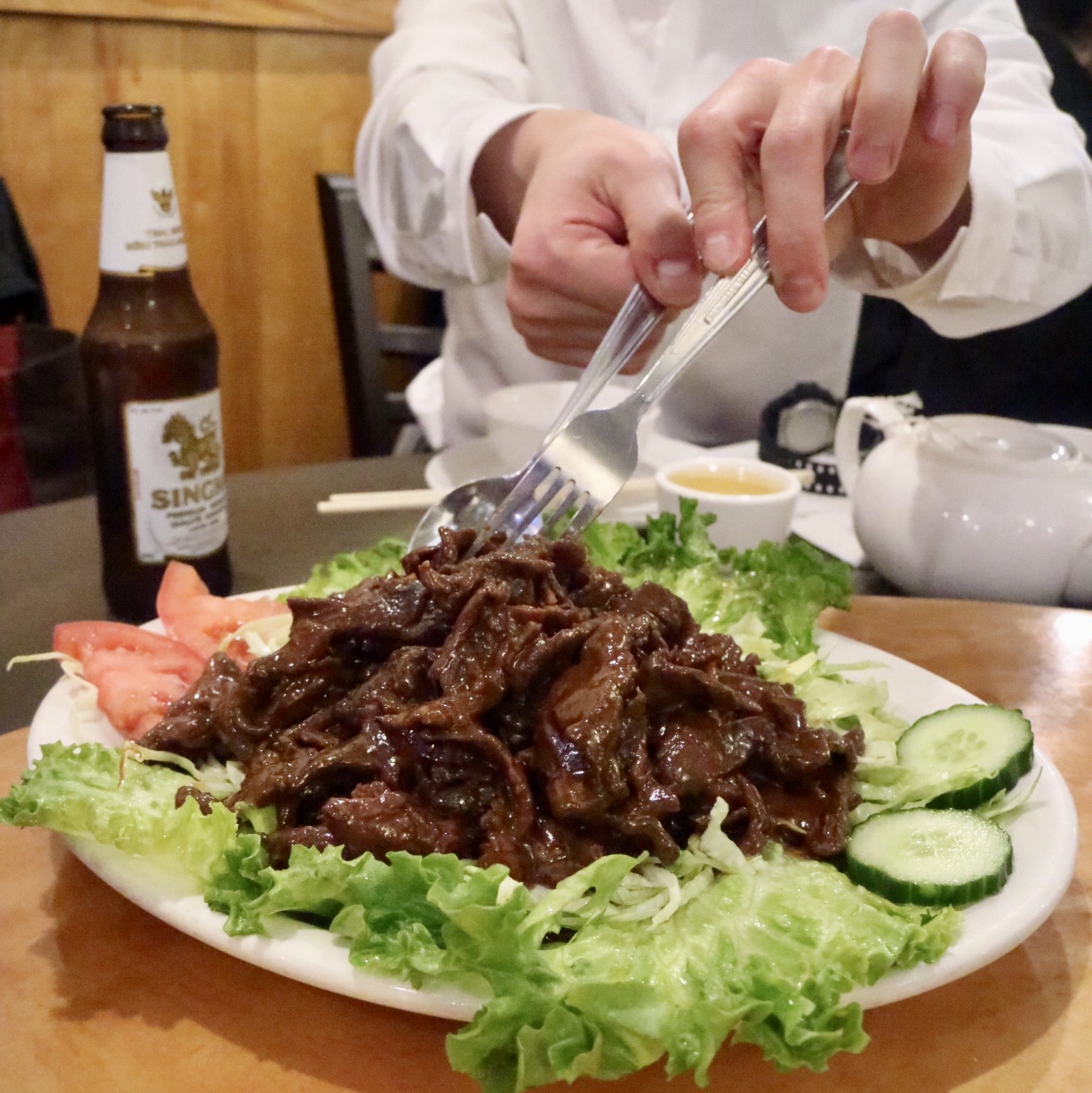 The Phnom Pehn Hot & Sour Soup (S.$14.95 L.$29.90) is my big personal favourite.  but today J suggested getting the soup with prawns, which was an oversight. There was so much food and we didn't get to the soup immediately, so the prawns were overcooked and quite rubbery.  This version with fish is definitely a better choice. The soup isn't super spicy and the tanginess of tamarind and tomato in the soup is amazing. There is a bit of sweetness from pineapple as well.  And I love the refreshing crunches from bean sprouts and waterlilly stems.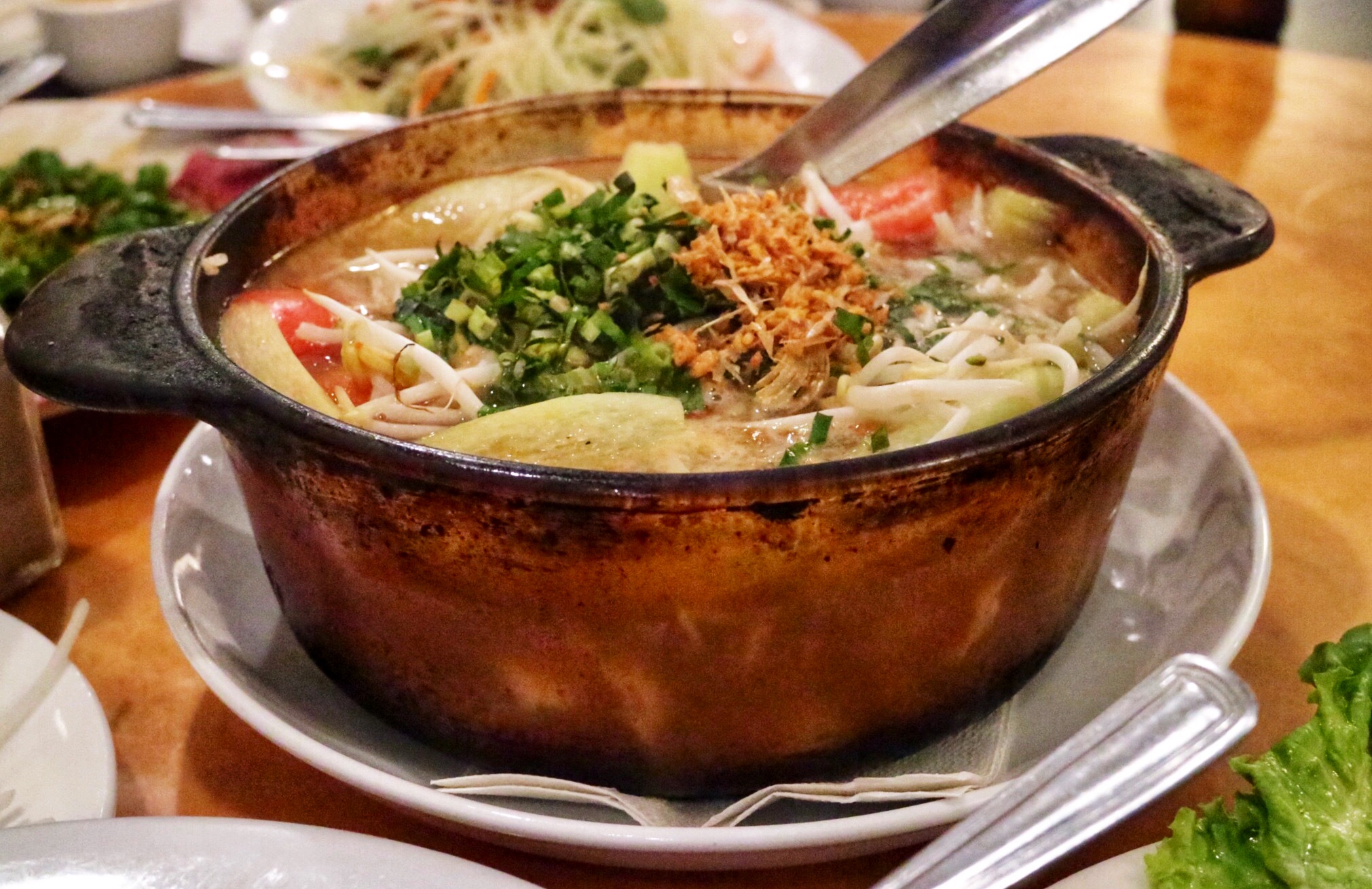 Overall
We didn't miss any of the signature dishes here today. The fried chicken wings, the marinated butter beef, the beef Luc Lac, the hot & sour soup, the dry egg noodles, and the green papaya salad. For many years of living in Vancouver, those dishes still taste amazing every single time. However, I would recommend getting the hot & sour soup with fish, not with prawns which are easily overcooked, and it was exactly the case today.
$$
rating:
Phnom Penh
244 E Georgia St, Vancouver, BC V6A 1Z7
(604) 682-5777 or phnompenhrestaurant.ca