I was invited to the sixteenth episode of Vancouver Foodster's Food Talks series! I was in a great company of many local foodies, including 5 inspiring speakers, who are accomplished in the food community.
The event was held at Dockside Restaurant on Granville Island and we were welcome by tasty hors-d'oeuvre and welcoming cocktail.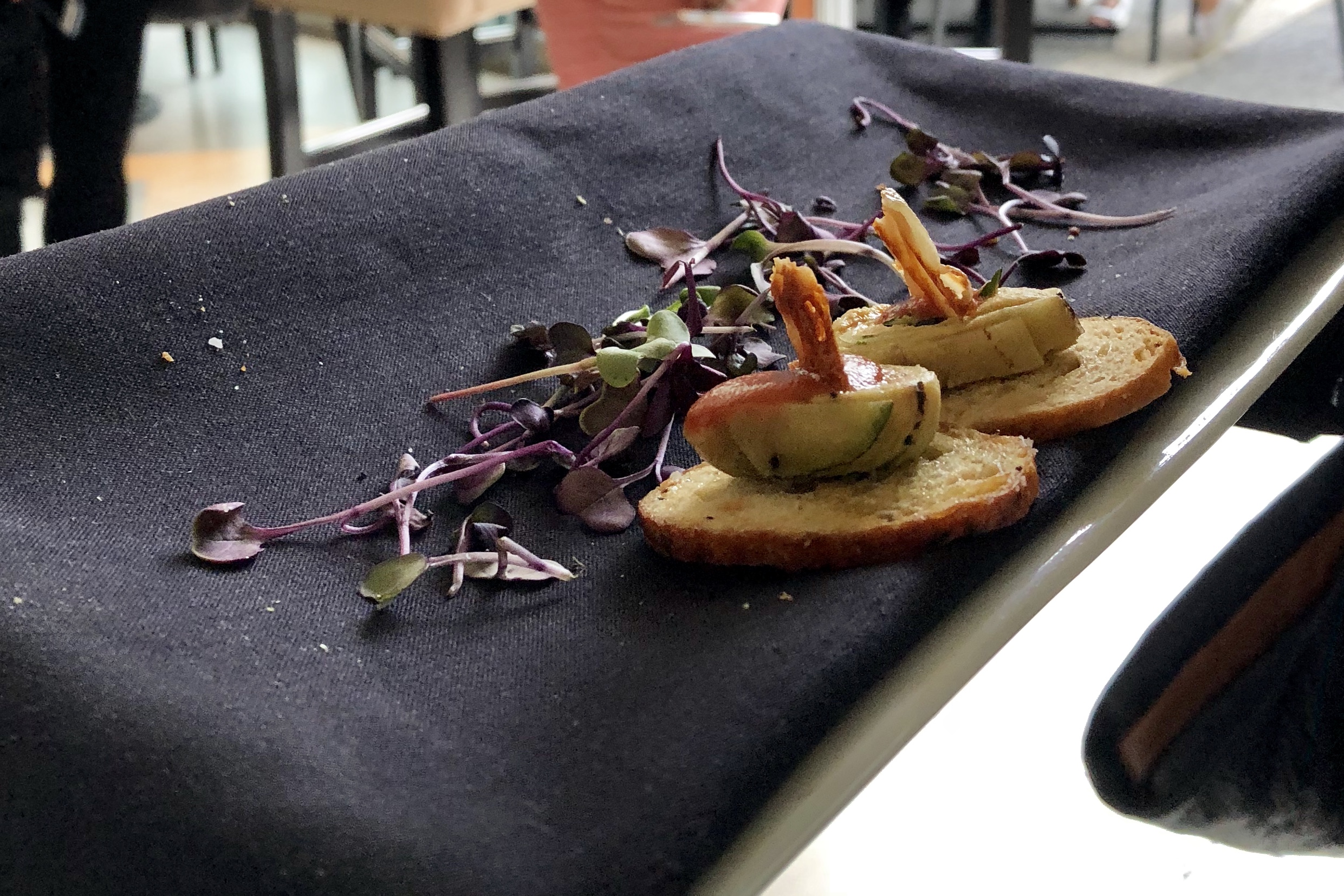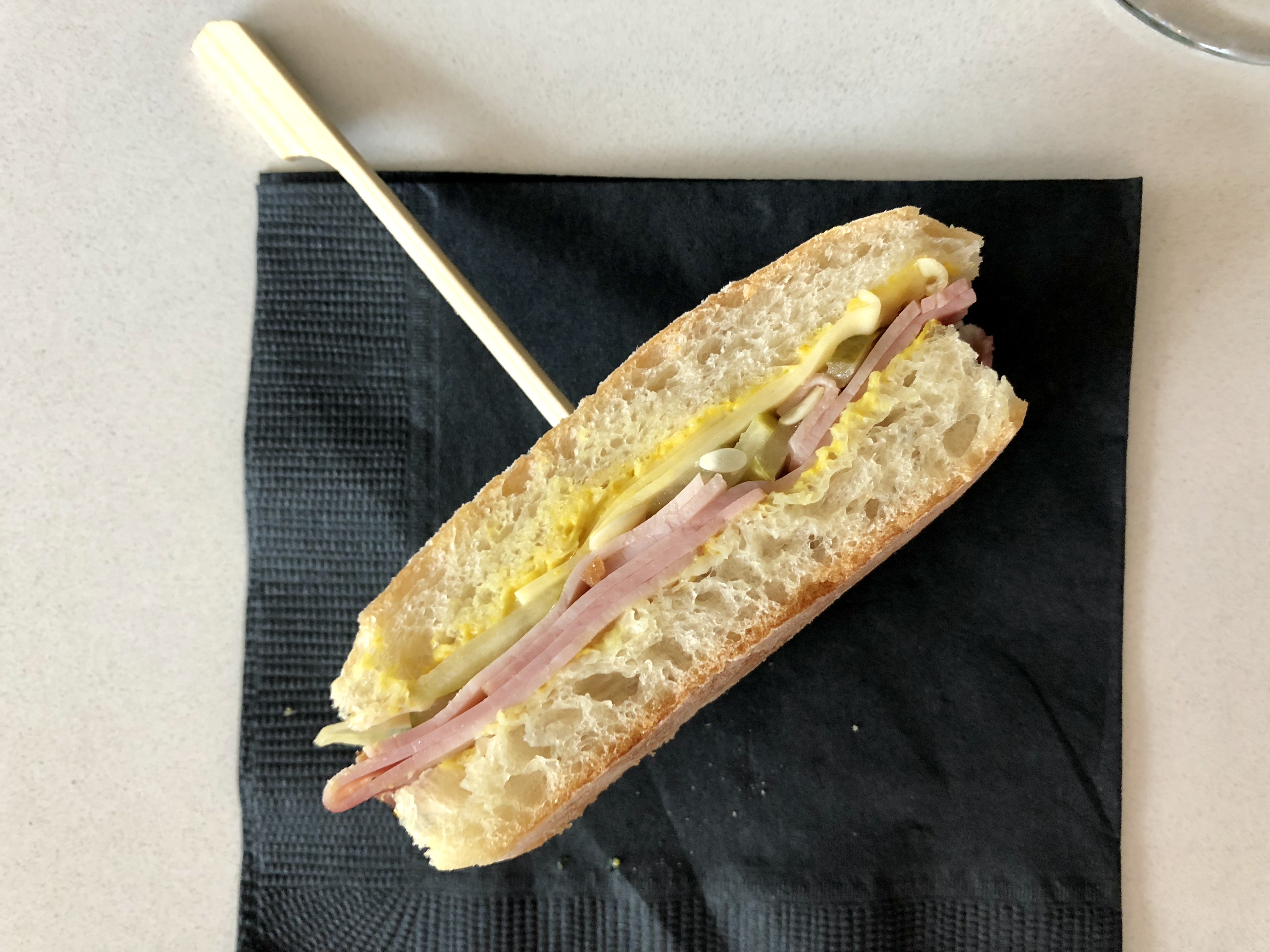 The event was hosted by Richard Wolak, the Vancouver Foodster himself. Richard is the creator of VancouverFoodster.com, and has been running the Tasting Plates and the Food Talks series since 2012. You can also find his monthly food challenges running in different neighbourhoods of the city, helping local foodies discover great eats.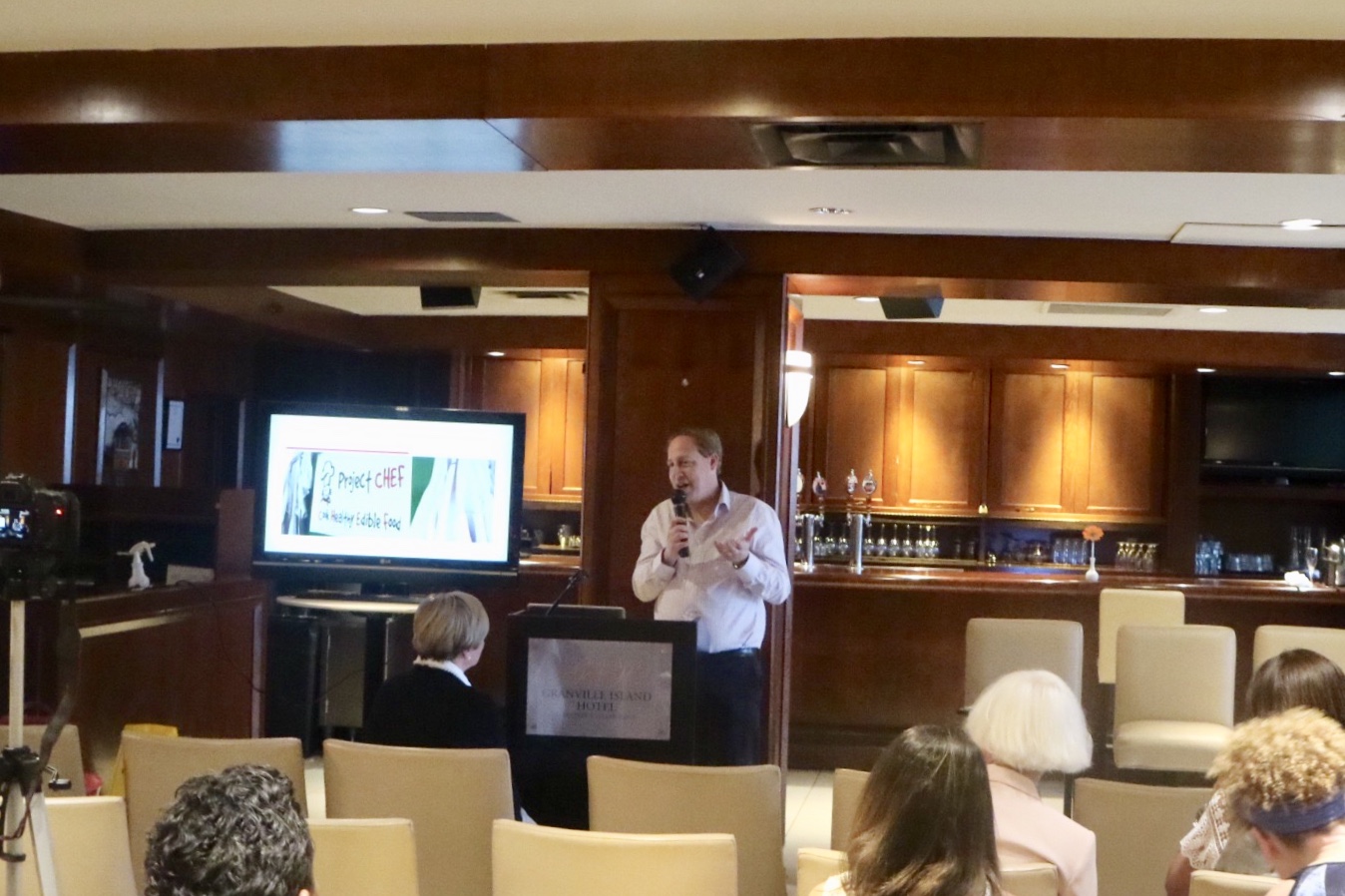 The line up of speakers
With amazing accomplishments, from Lopston's opening the very first Canada Thai cooking school, Finley's far-reaching work with children in the Vancouver school system through Project CHEF, Kannusamy's unique vision of a magical jewel-box pastry shop, Hariss' great impact on the B.C. wine industry, to Larouche's contribution to mentoring many young Canadian chefs,  all incredible examples of how women have done and continue to do so much in the industry, which all deserve great recognition.
Like the previous events, the Q&A is the popular session among the food enthusiasts and industry professionals who benefit and draw inspiration from these trailblazers
More info about the panellists.
Chef Barb Finley
As the Executive Director and founder of Project CHEF, Barb runs a number of community and elementary school programs.
Barb has also taught at the Langley and Vancouver School Districts, UBC Faculty of Education, Dubrulle Culinary Institute and Northwest Culinary Academy of Vancouver.  Her work has been honoured by receiving the Governor General of Canada's Meritorious Service Medal (2018), Canadian Foodservice Professionals Community Leadership Award (2016), the BC School Superintendents Award of Recognition for contributions to public education (2013), the Les Dames d'Escoffier Debra Van Ginkel Award (2008) and a nomination for the YWCA Woman of Distinction Award (2011).  Barb is a member of Les Dames d'Escoffier, BC Chapter and is a past Trustee with the Canada Post Foundation for Children.
Her speech on how she was dedicated to the "Cook Healthy Edible Food" initiative was truly inspiring. I learned that more than 15,000 children and their families have benefited from her programs learning wholesome food choices.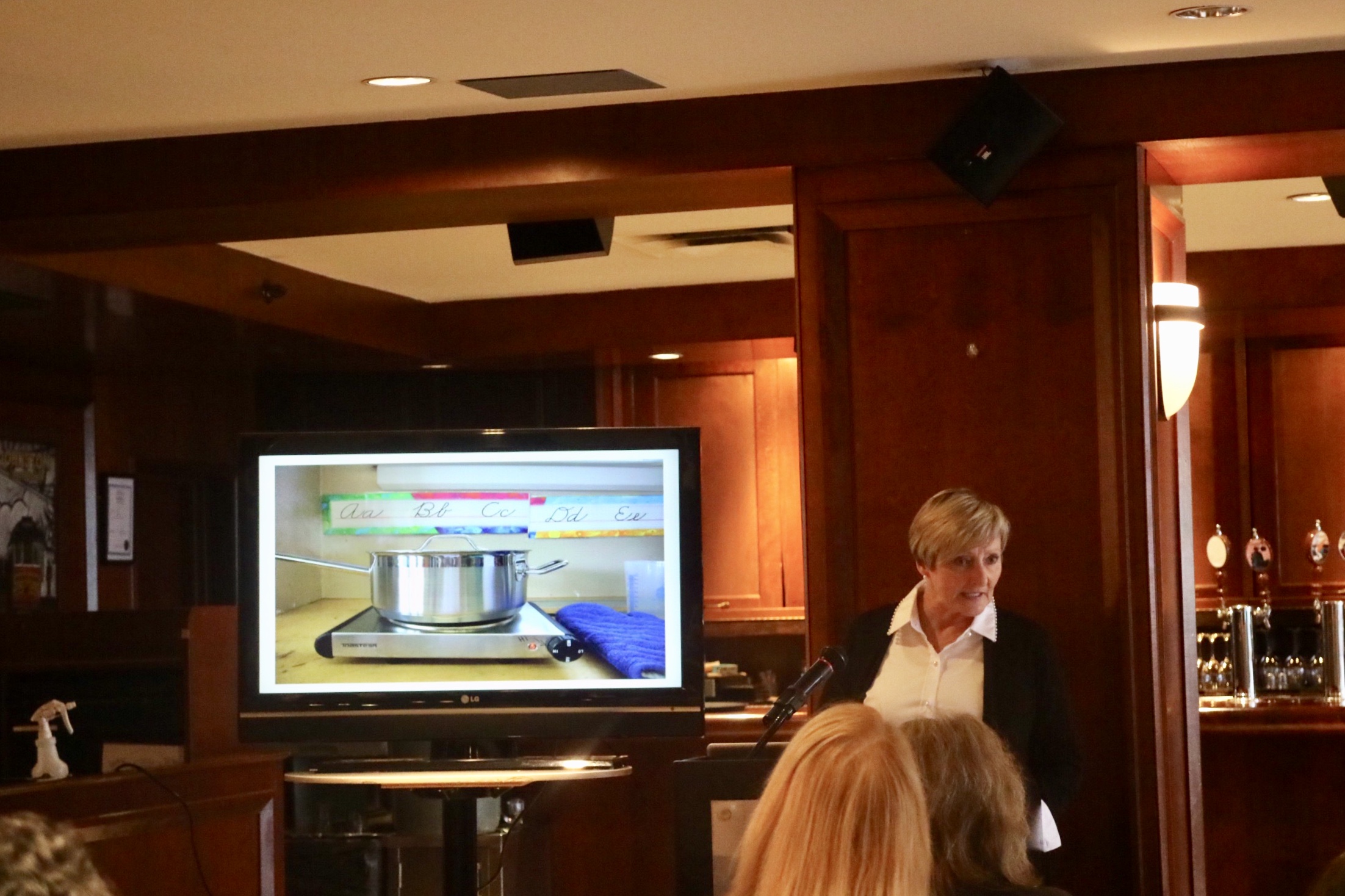 Chef Parinya Loptson
As the chef-owner of Ban Chok Dee, with locations in Langley and Maple Ridge, as well her new BCD Culinary Academy, Parinya has embraced her root as an immigrant from Thailand and shared her passion of authentic Thai cuisine with everyone.  Although never professionally trained,  she learned how to cook from her mom and her amazing natural creativity started to shine. Since she started in the restaurant business, she has been travelling back to Thailand every year to bring back the most current dishes and food trends in Thailand to Canada.
She opened the original Ban Chok Dee with her husband in Langley in 2009 and moved to the current Langley location in 2012. In 2016 they opened a second location in Maple Ridge. In 2018, they have opened a Thai cooking school in Langley which is also a venue for private functions, meetings and special dine-in events. The cooking classes cover a variety of topics and are suitable for both adults and children. Her success stories have truly inspired many.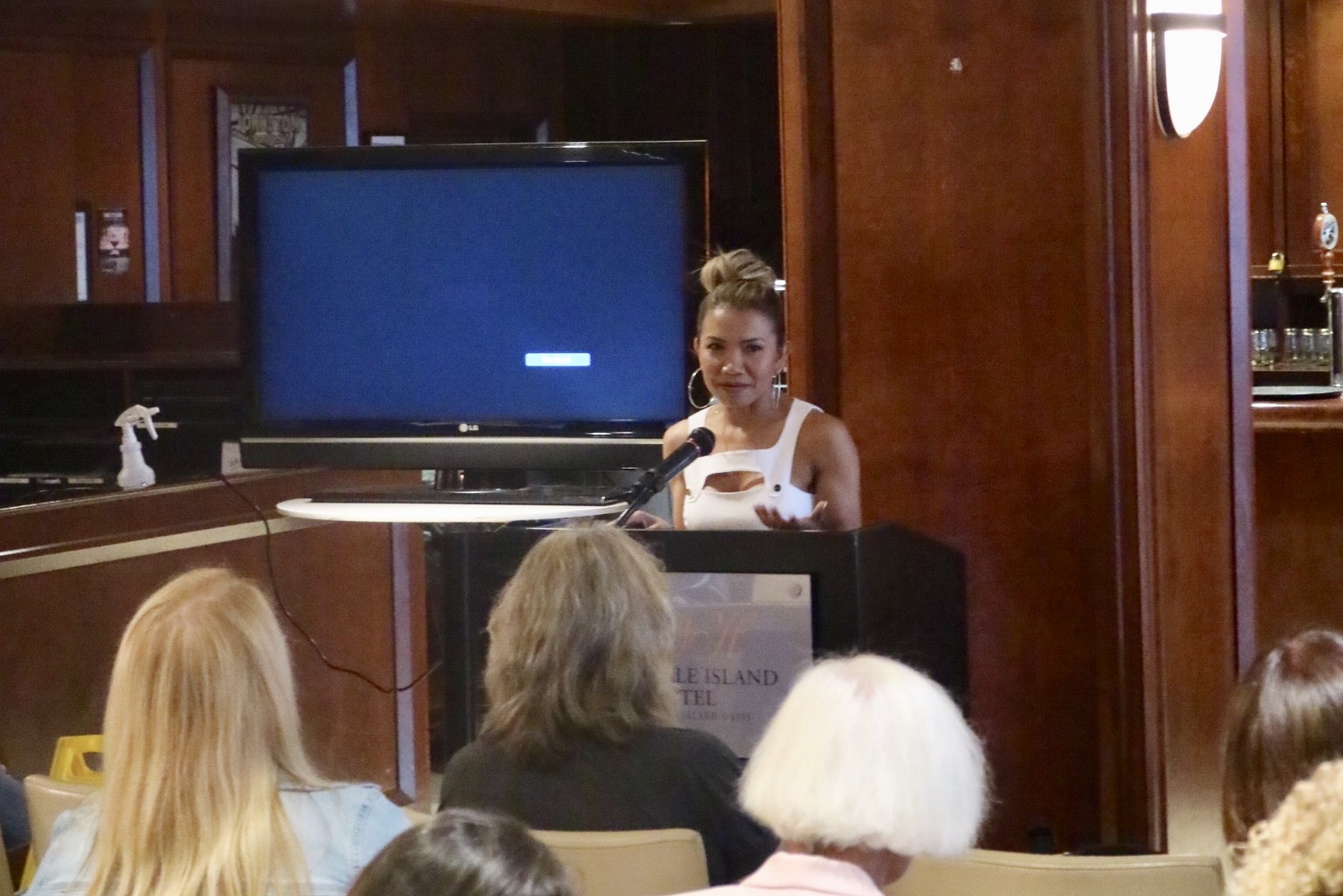 Chef Lynda Larouche
Before she opened the iconic Argo Cafe with her husband, chef Lynda Larouche prepared meals for the famous such as Bill Clinton, Boris Yeltsin, the princess of Thailand, and Donald Trump. She also helmed in the Sequoia Group of restaurants including Teahouse in Stanley Park, Seasons in the Park, and the Sandbar, for over 25 years.  A trained Cordon Bleu chef herself, she has mentored countless chefs over the years who are now running their own restaurants around the world, including her own son chef Keith Pears.
Currently, Lynda has found new love in her own garden, adding homegrown fresh tomatoes and beautiful herbs in her dishes.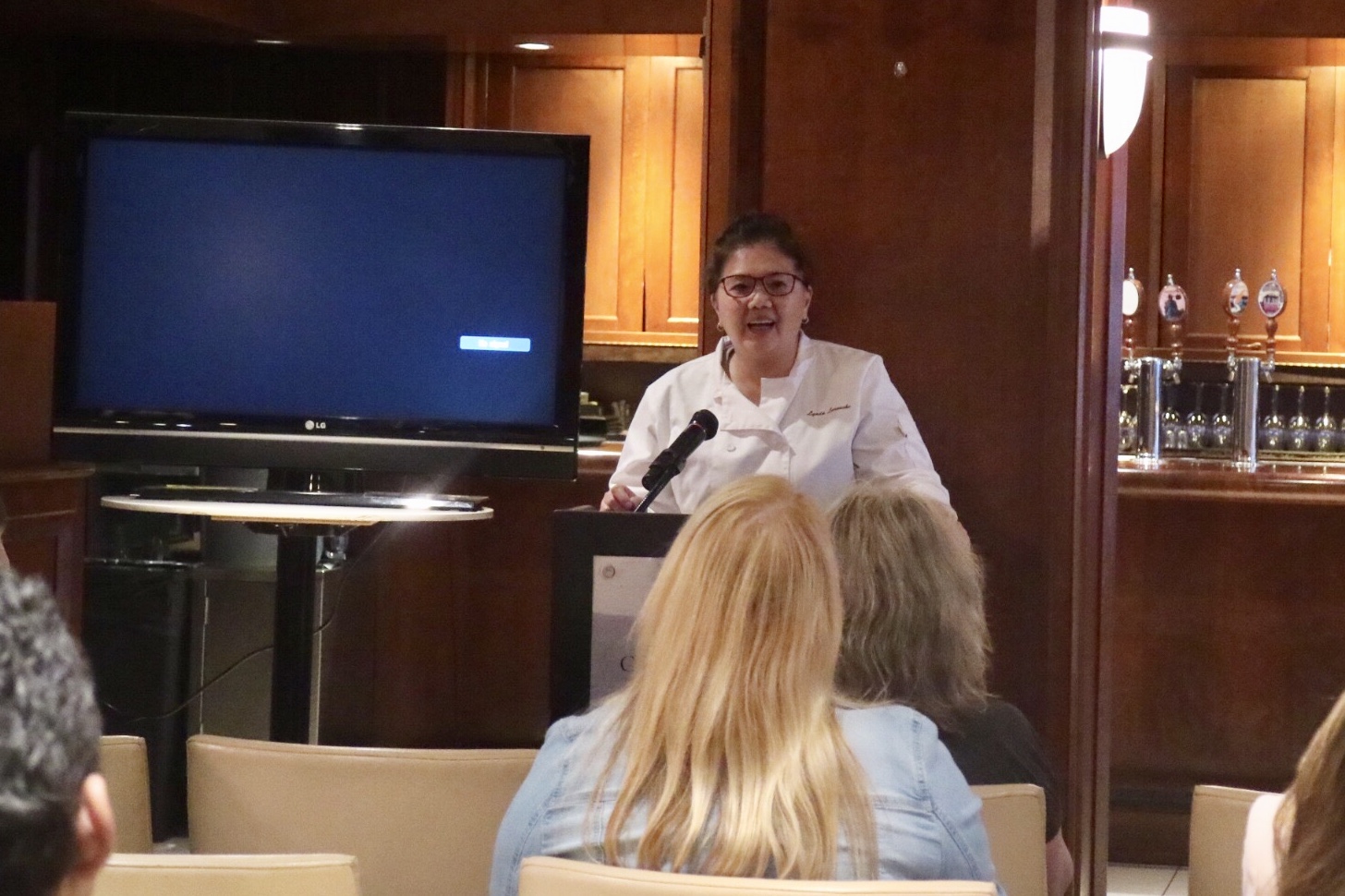 Chef Shobna Kannusamy 
Soirette Pastry Boutique has lived in different parts of the world. Having grown up in the diverse, multicultural community of Malaysia, Shobna brings a unique twist to her creations and offerings. She moved to New Zealand in her teen years and later fell in love with baking during her university years, discovering that pastry arts were her true calling. After she moved to Canada with her husband in 2003, she attended Le Cordon Bleu in Ottawa and graduated at top of her class with Honours.
She honed her pastry and cake decorating skills at Fairmont Chateau Laurier, Cakes by Tatiana, and Stoneface Dolly's in Little Italy before moving to Vancouver in 2006 when she accepted a position as Pastry Chef at Cupcakes on Denman. With years of experience, she decided to turn her own unique vision of a magical jewel-box pastry shop into reality.  Soirette was created in 2012 and has since become a favourite among the locals. The chef is known for using the finest of ingredients to create macarons, cakes, and many other stunning treats for the sensory pleasure. She is also a kind supporter of various local charities.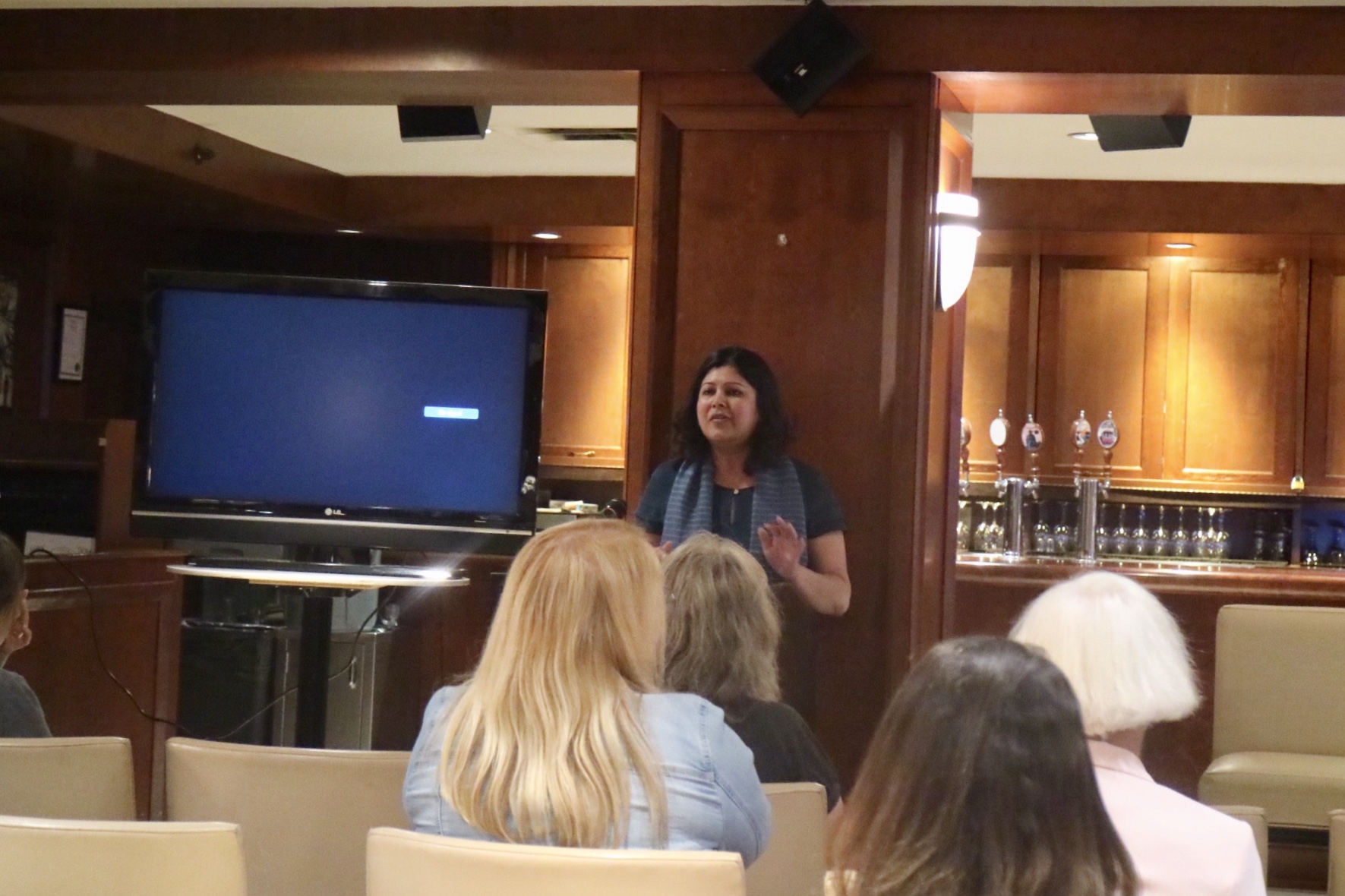 Dana Lee Harris
BC Hospitality Foundation
Since Dana joined her father's import wine agency,  she has since been working in the wine and food industry. In 2005 she started her own consulting business, focusing on planning events, media relations, strategizing with clients, and communications in the food and wine industry.  She has cultivated valuable relationships with liquor boards, trade and media across Canada, allowing her to achieve maximum exposure for her clients and their products. Among many projects, she helped organize the highly successful 2010 Vancouver Playhouse International Wine Festival. Her projects also include Cornucopia, Whistler's Drink & Food Festival, Vancouver International Wine Festival and more.
Dana is a member of Les Dames d'Escoffier, is Executive Director of the BC Hospitality Foundation and is a certified fitness instructor.  When not volunteering or working, she enjoys travel, spending time with family, friends, her husband Dean and enthusiastically pursues outdoor activities such as golf, biking, and hiking.