Despite a number of previous visits,  this is my first time sitting inside the Gallery at Origo Club, a room filled with imported artifacts such as precious ceramics and hand-painted Tibetan thangkas. This feels much more intimate and romantic compared to being seated at the main dining area or their spectacular bar.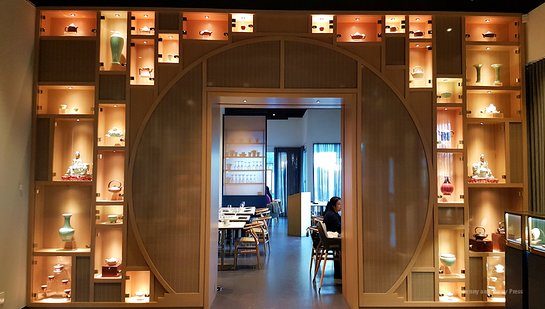 Maggi (@magmei) and I are invited here to congratulate Origo Club's re-opening for dine-in. And we are excited for a taste of its winter menu.
Origo Club is known as one of the very few fine dining restaurants in Richmond. However, its level of dedication to classic French cuisine and premium wines can be matched by only a few other places in Greater Vancouver.   Chef David Pan does sometimes put in a couple of exotic twists to his dishes, such as this amazing 5-spice duck breast that I had at his Chef Table Luncheon during Cornucopia 2019.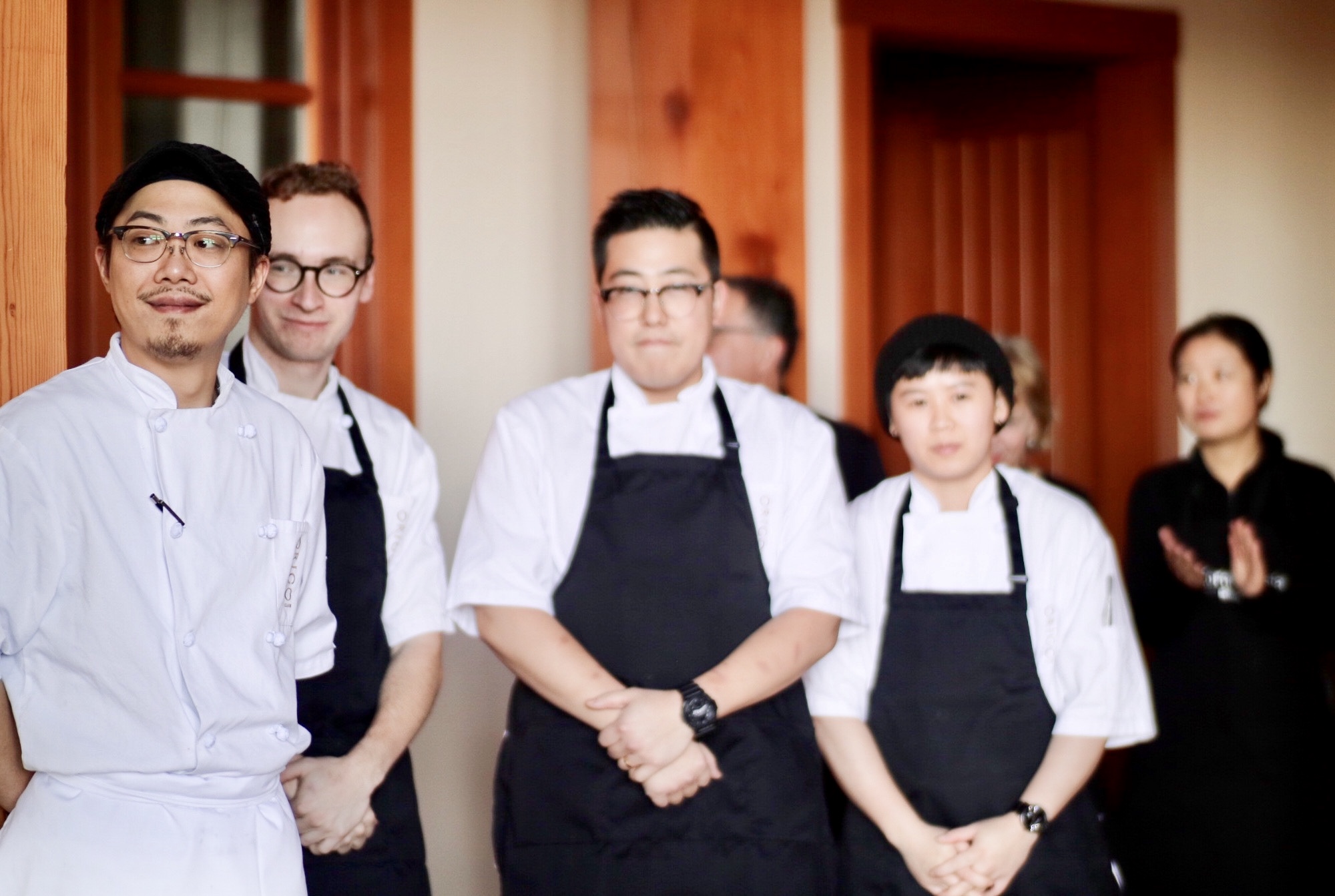 We are greeted by Woody Wu, managing partner of Origo, and the man responsible for the restaurant's exquisite wine program. Once a sommelier at Hawksworth, Woody is also a finalist of Western Living Magazine's top foodies of 2020. Let's say, the man does know quite a bit about food and wine!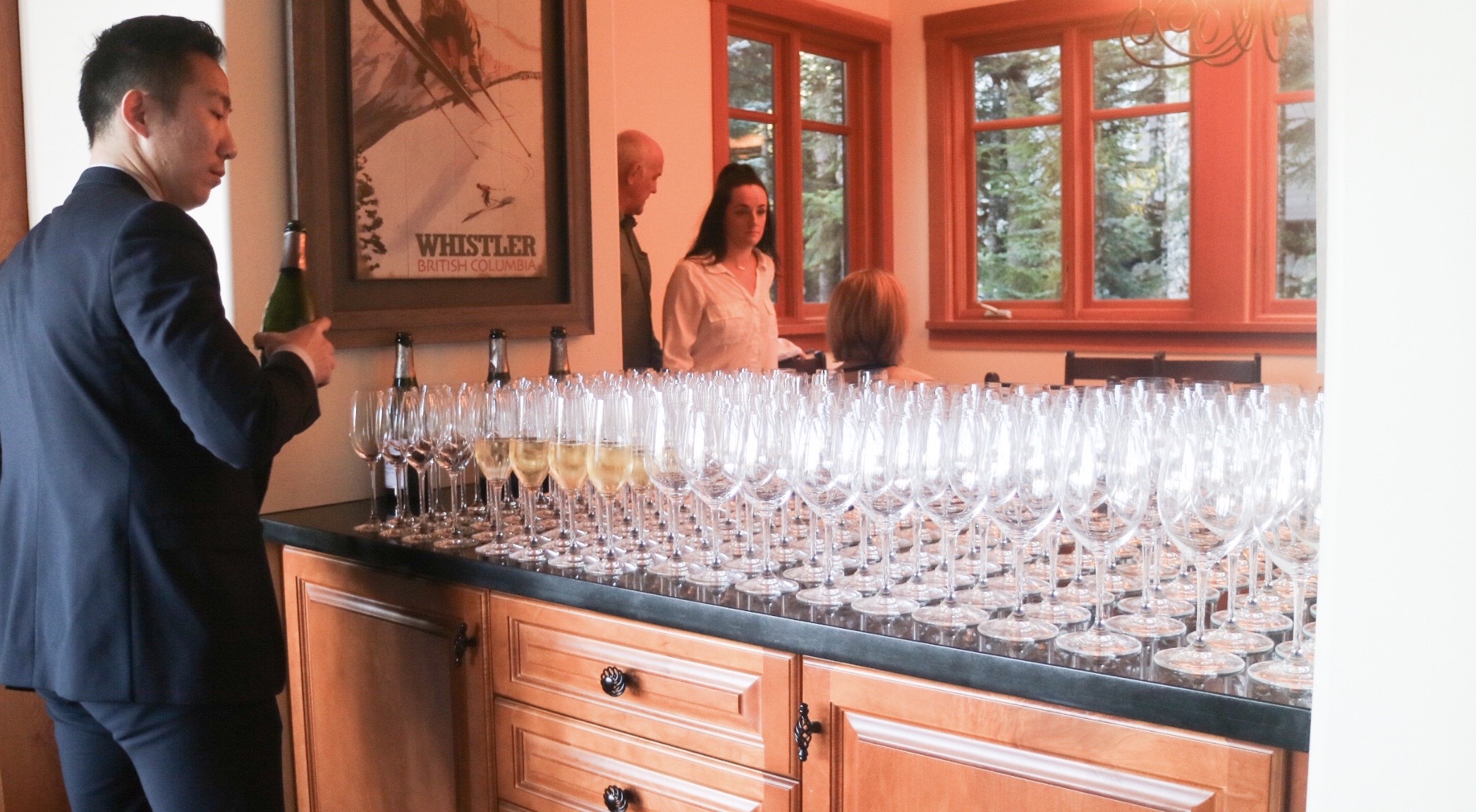 "We have been running events for our high-end customers in the private rooms, but then the new health restriction hits," Wu says,  "Since we aren't able to host dinner parties at the moment, I thought, why can't we just open the dining room for people who enjoy fine dining for a romantic date or a small family gathering?"
Indeed, the Gallery here is perfect for intimate dinner dates, and so is their new winter set menu. The Table d'Hote option includes the choice of one appetizer, one entree, and one dessert for $65. This is an amazing deal considering how good the quality of food and service is.
The menu reflects Chef David's classic French approach with fresh, flavourful elements inspired by local ingredients.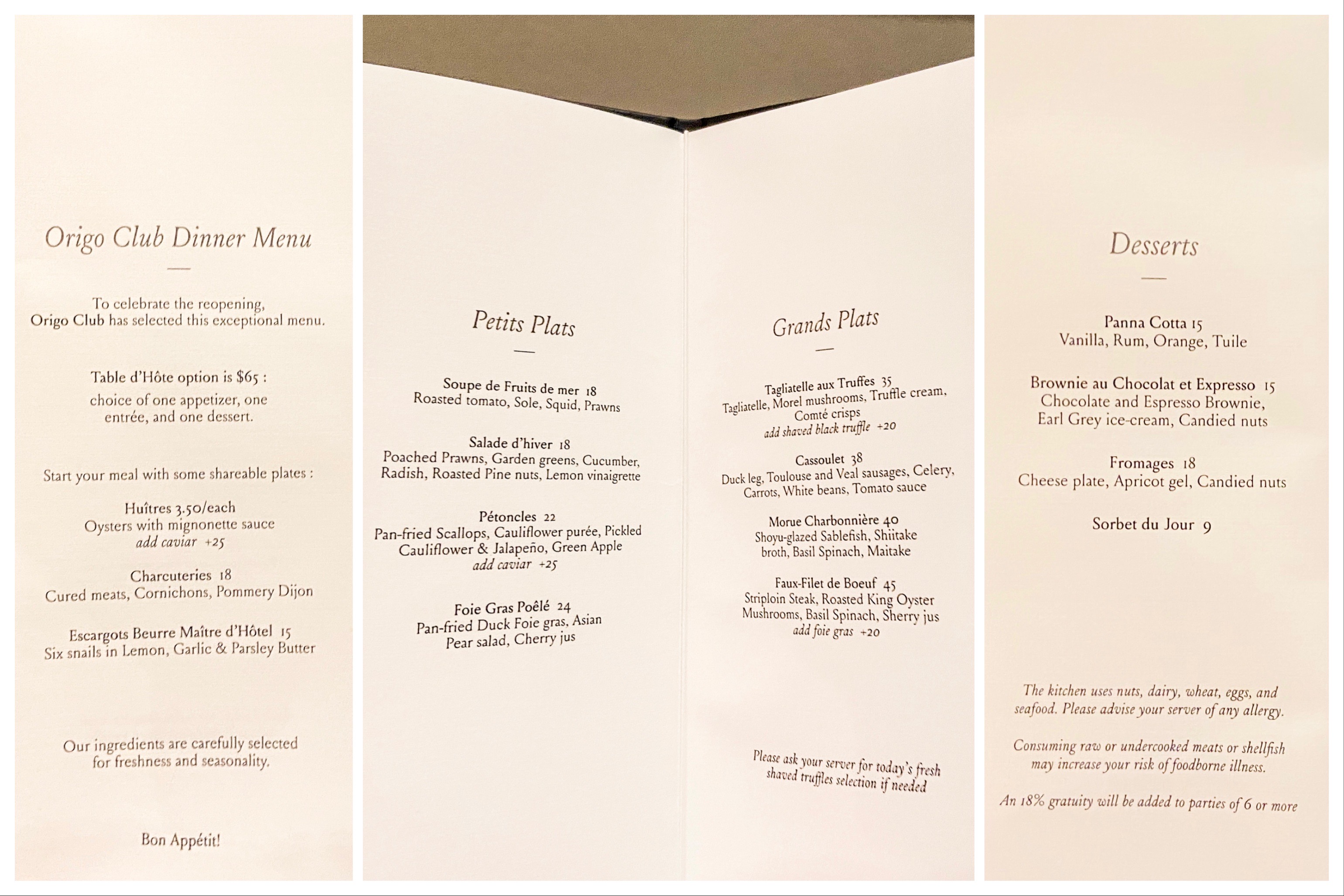 First came the sharable starters, or what I would call the "Champagne dishes" as they taste better with sparkling wine.
The Fresh Oysters / Huitres ($3.5/each) are beautifully displayed with simply mignonette sauce and horseradish.  The Charcuteries ($18) features selected cured meats, cornichons, and Pommery dijon and comes to the table like a lovely watercolor painting.
My favourite was the Escargots ($15), dressed in a delicious warm butter infused with lemon, garlic, and parsley,  sending a sexy aroma to the nose and some fun texture on the palate.
For the pairing, a refreshing glass of Louis Picamelot Crémant de Bourgogne Les Terroirs Brut Blanc came to please the nose and mouth with notes of lemon, pear, and a hint of elderflower.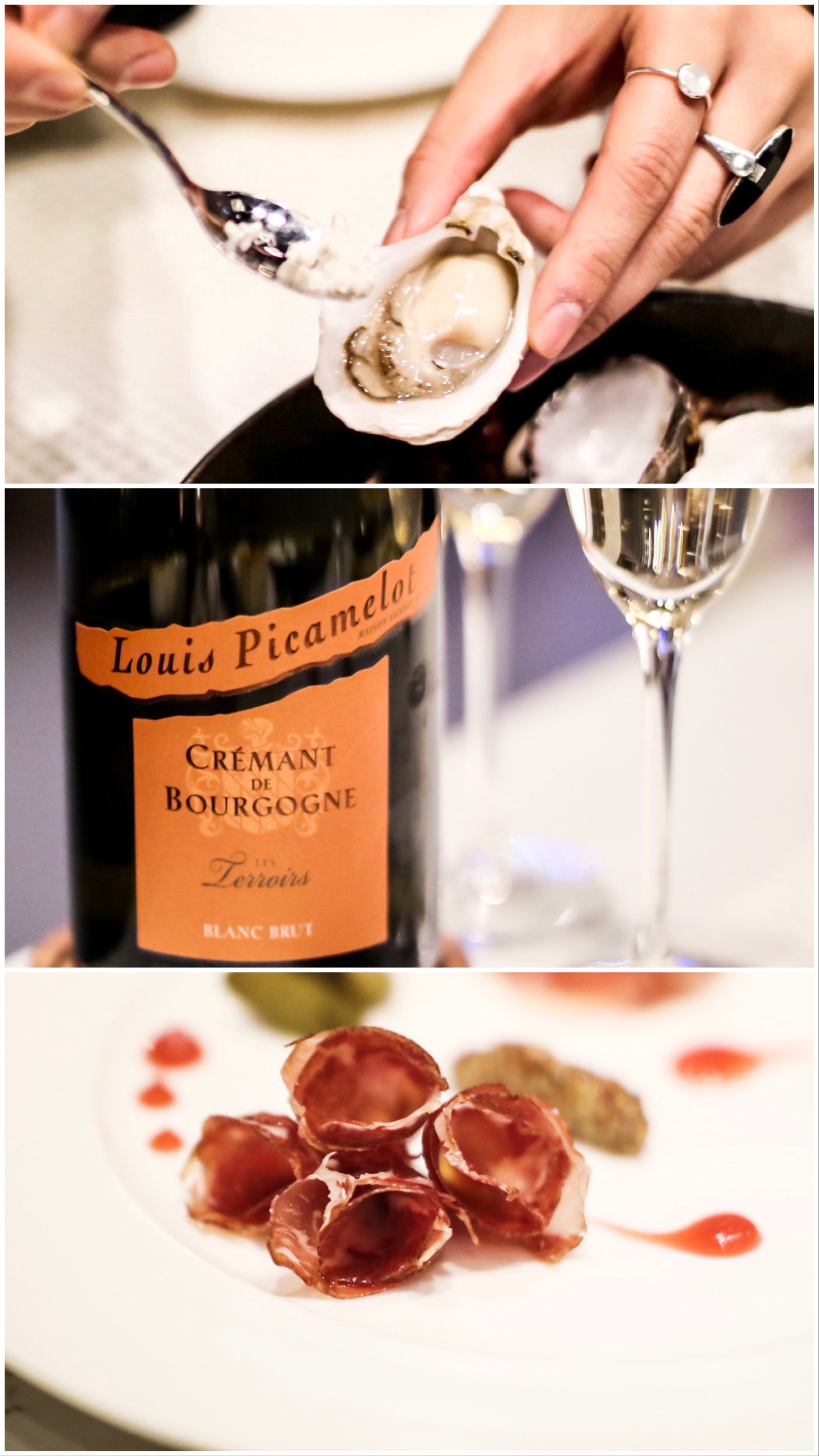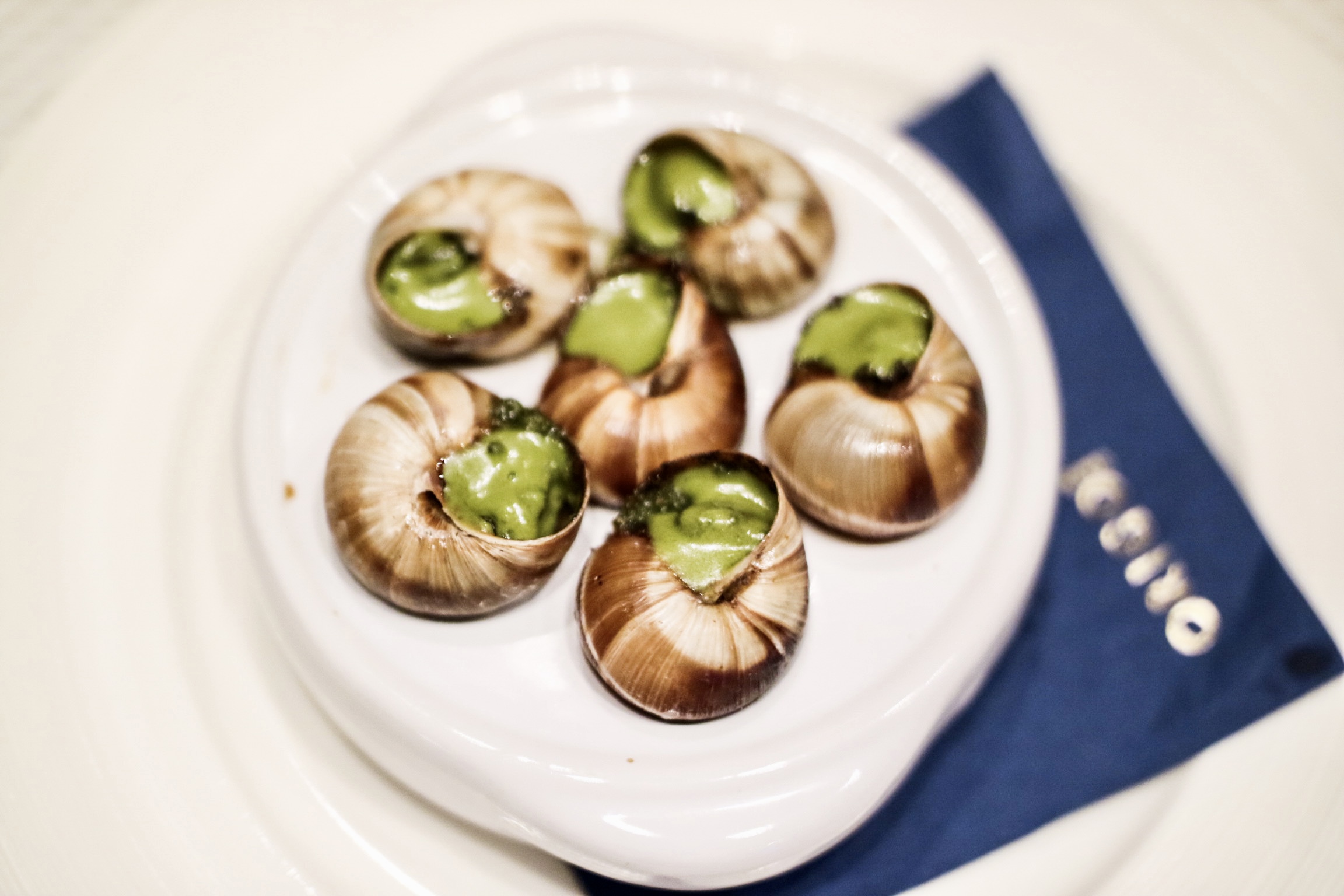 For a Petit Plat / Small Plate, the Petoncles ($22), or the pan-fried scallops displays great finesse. The scallops are cooked impeccably with such a silky centre when cut in halves.  Not a lot of things could please me more than a perfectly seared Foie Gras ($24), succulent,  rich in flavour and luscious in texture. The side of Asian pear salad makes such a great condiment to complement the fattiness of foie gras.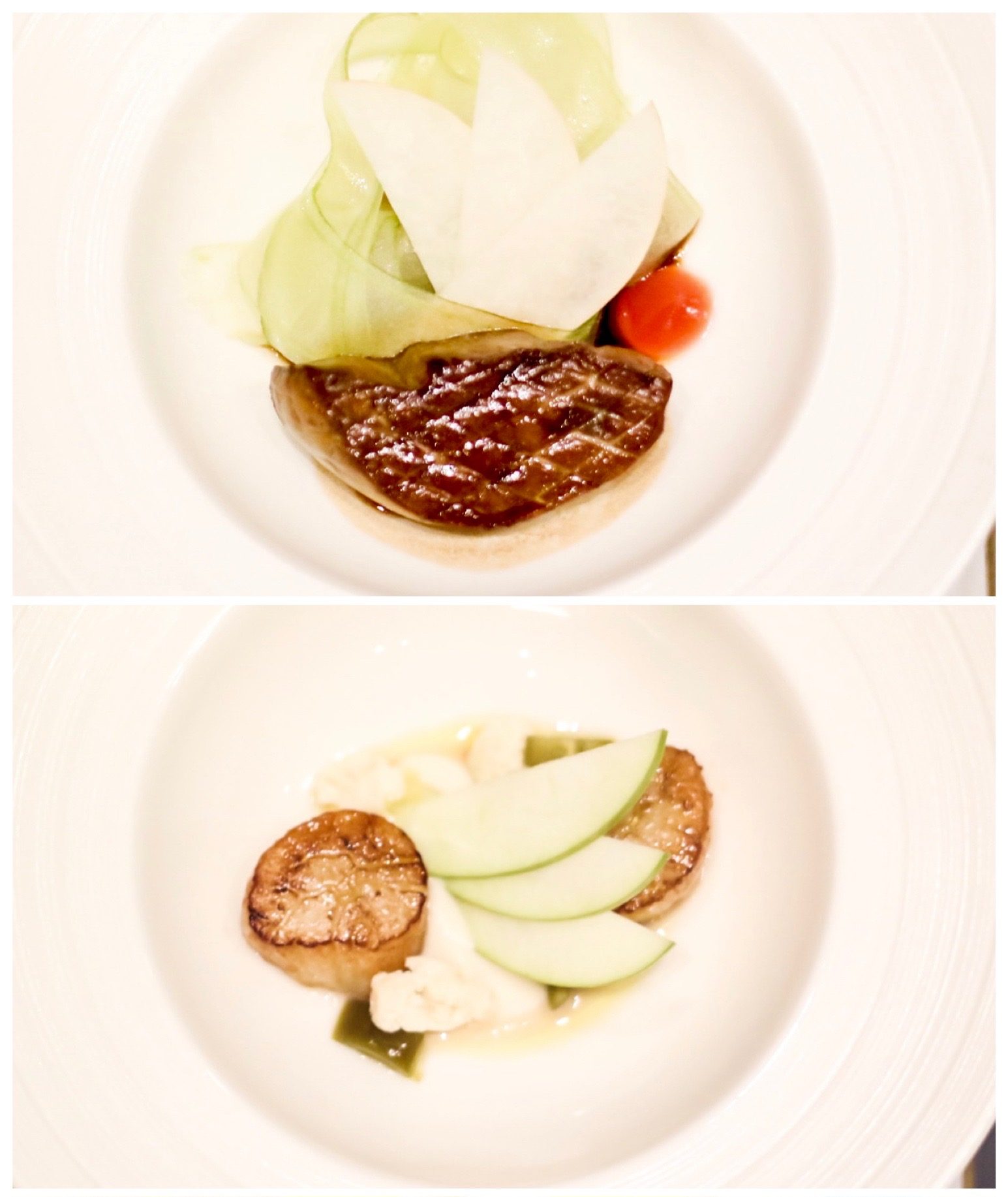 The Grand Plats, or the mains, are presented with such elegance.
The Cassoulet ($38) features a slow-cooked duck leg that is fall-off-the-bone tender, although the white beans underneath could be a bit softer.  The Morue Charbonniere ($40) is just as good as what I had last time as the piece of shoyu-glazed sablefish is perfectly cooked, simmered in a matsutake infused consomme, putting me in umami heaven.
Woody pours the 2017 Domaine Marcel Deiss Riesling for us just in time. The wine sings so well with the fish with a dry citrusy touch and such bright freshness. Another sublime pairing!
It's winter truffle season! The Tagliatelle aux Truffle ($35) is a must-have and offers a ton of flavour from truffle cream and morel mushrooms. Don't forget to add shaved black truffle for $20 to elevate the experience – it is truly worth it!
The Faux Filet de Boeuf ($45) reminds me of the steak I had at a small bistro near Gare de Lyon, although it's more tender from the sous-vide.  And topping it with shaved black truffle too?  Yes, please!
The wine of choice for this round from Woody was the 2017 Chateau de Mattes Sabran Corbieres La Viala, a full-flavored red from the French Mediterranean coast, quite reasonably priced for the quality.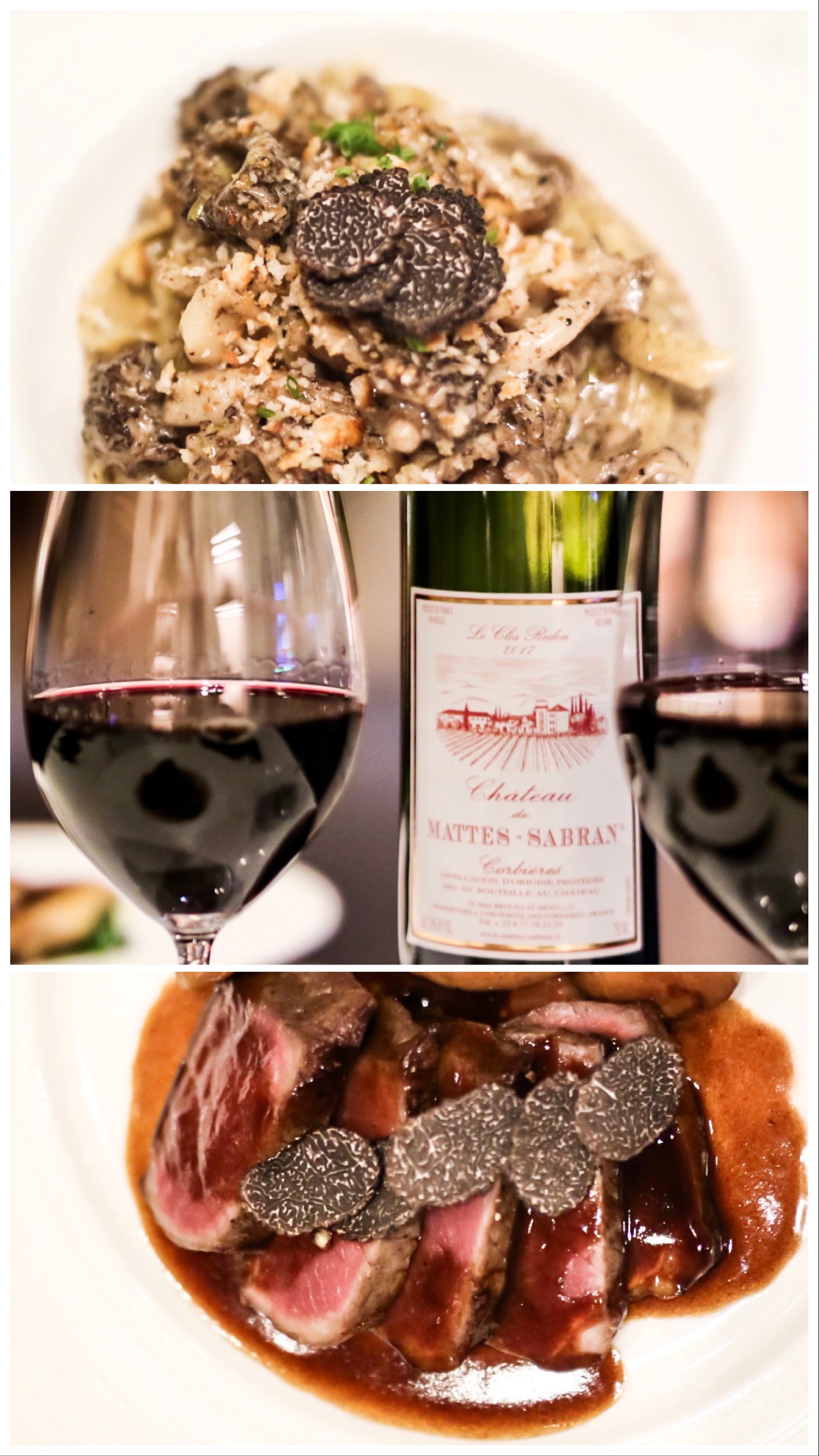 And don't forget Origo Club has a great collection of Japanese sake and spirits. At dessert, we were served the TSUKASA-BOTAN Yamayuzu-Shibori Yuzu no Sake, a yuzu liqueur that tastes as if you drink just squeezed juice of yuzu straightly. The is sweet ending round also showcased the Panna Cotta ($15) and the Brownie aux Chocolats Expresso ($15), as well as a Caffe Latte prepared from their own brand of award-winning beans.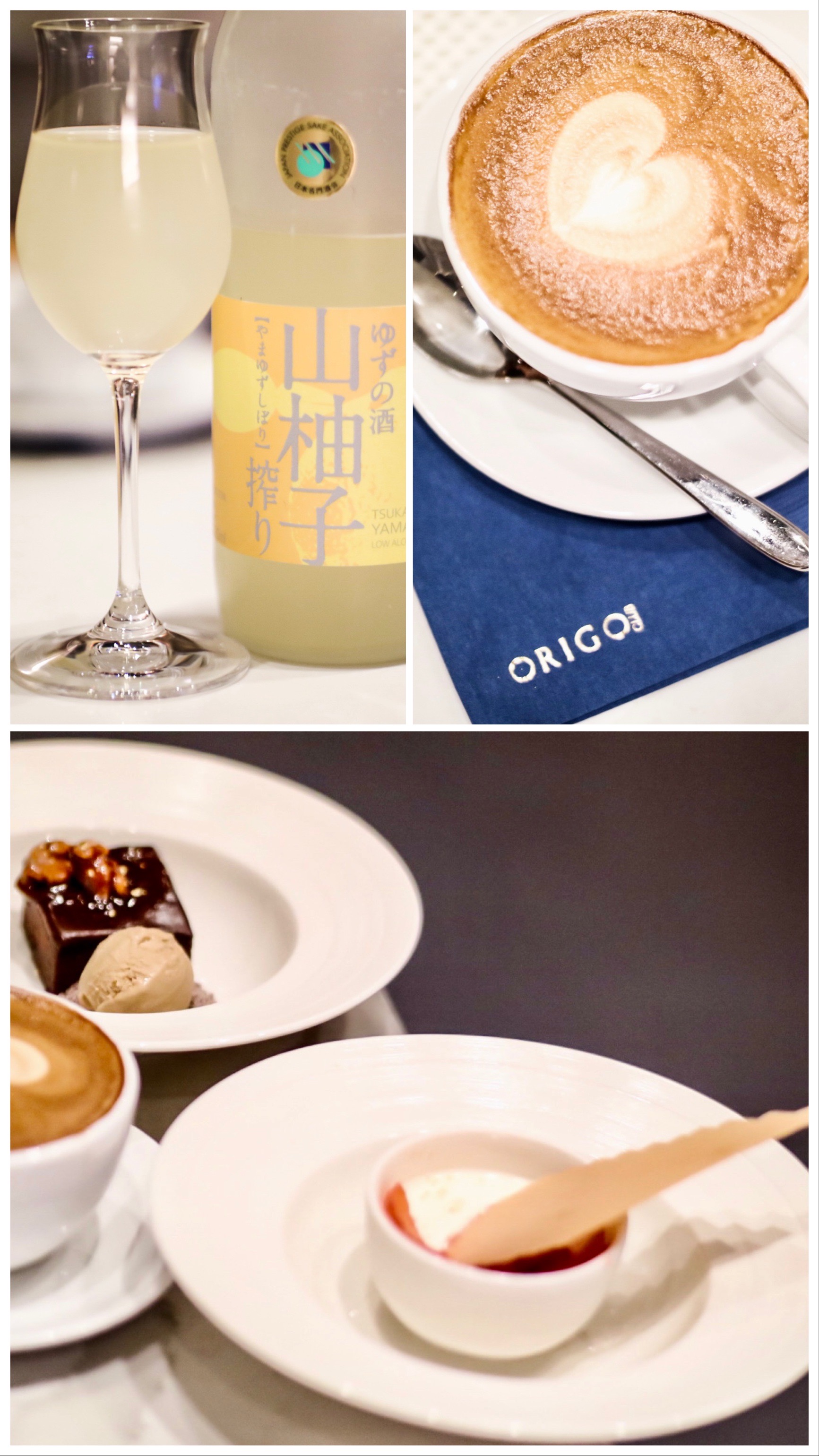 $$$
Rating: 4/5
Origo Club
6888 River Rd #110, Richmond, BC V7C 0B5
(604) 285-8889 or origoclub.ca
* All food and beverage items tasted in this post were complimentary. Opinions are on the reviewer's own.