Unquestionably Richmond has the best dim sum and Cantonese fine dining scene in Greater Vancouver, or even of the whole of North America according to many critics.  Although there are also a ton of Chinese restaurants offering dim sum in East Van is also super accessible,  they are mainly known for value and affordability.  This is why I get excited to hear about New Mandarin Seafood Restaurant and its ambition to challenge the Richmond gang.  I came down here with a friend in early November and had a taste of their high-end dim sum dishes.
I am impressed!
New Mandarin is probably the first to serve Hot & Sour Soup Dumplings. The bold flavour adds event more excitement after the soup bursting effect in your mouth. Not to mention the bright orange dumpling skin that makes the dumpling more desirable.
The other visually stunning choices include the bright yellow Steamed Egg Yolk Bun, and it is called QQ style for its extra bouncy texture.  The liquidy egg yolk filling could be a little more liquidy though.
The Deep Fried Shrimp Roll gets its colours and pronounced flavours from pink pickled ginger and black preserved egg,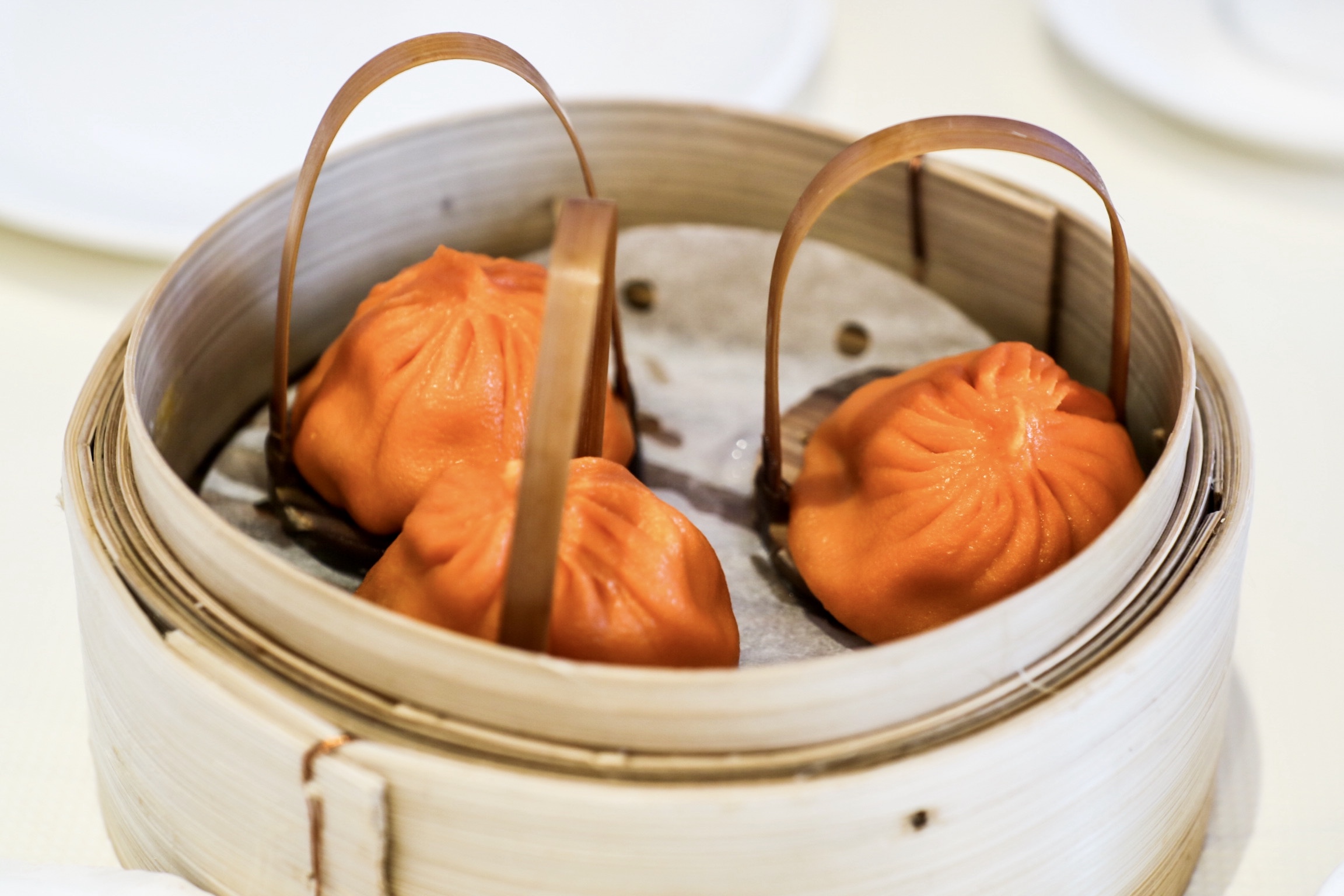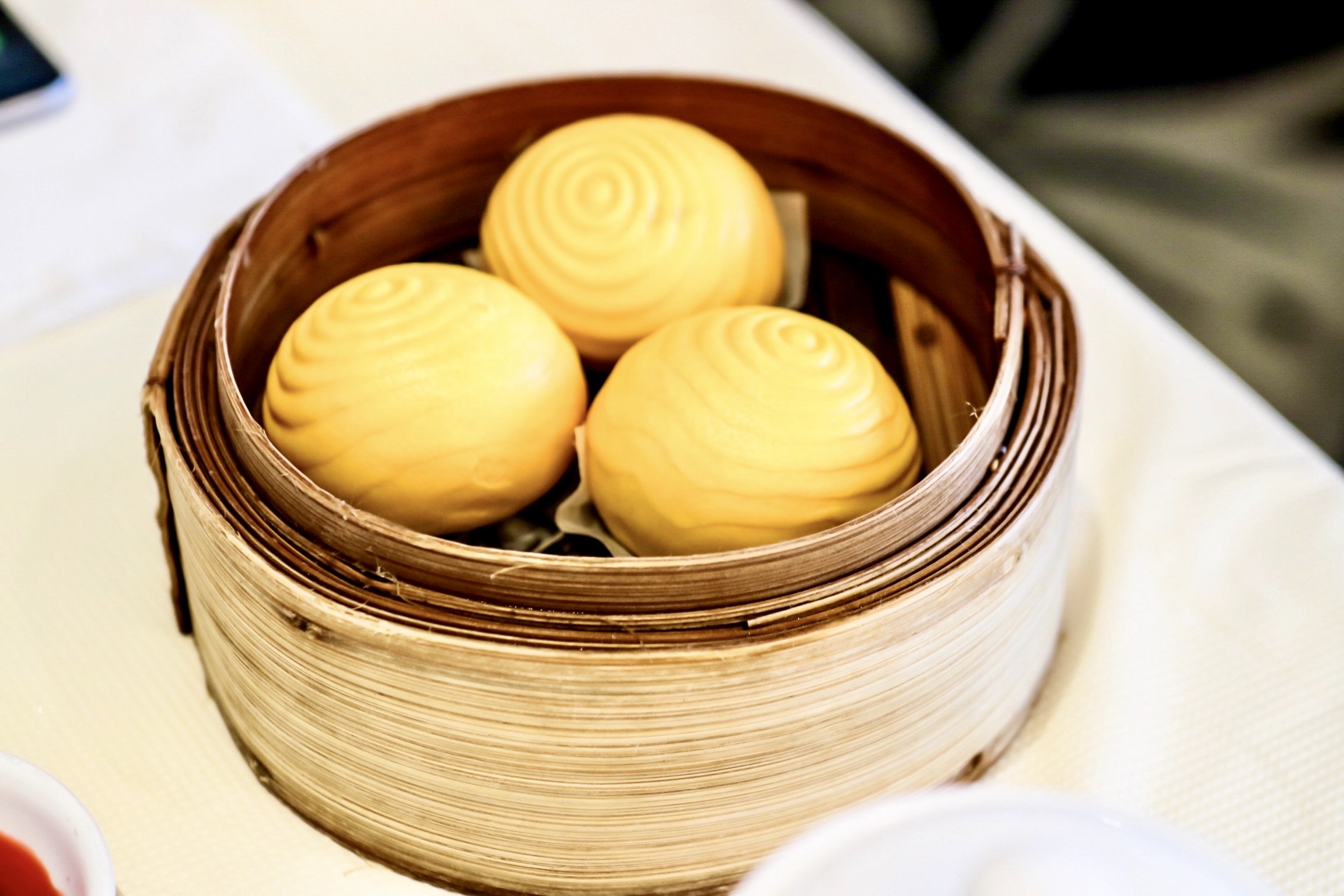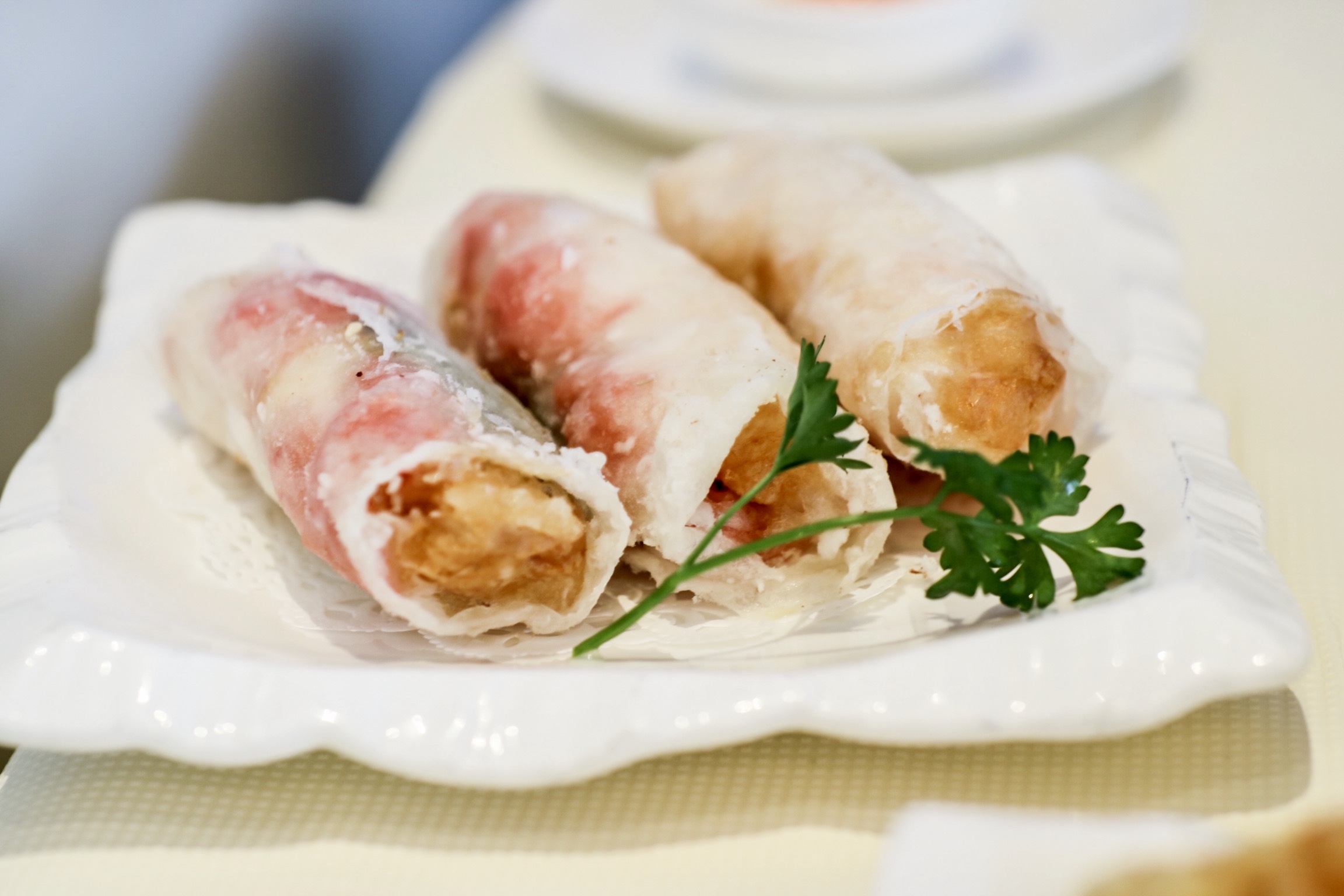 Here is another first – they deep fry my favourite dim sum dish, Har Gow (shrimp dumpling)!  And I just had to order the classic shrimp dumpling jut to compare with the Deep Fried Har Gow.  If you have been following my blog you know how much I love this dish and use it as a benchmark for good dim sum. As both dishes pass, I applaud for the crispy skin on the deep-fried dumpling for such a fun crunch.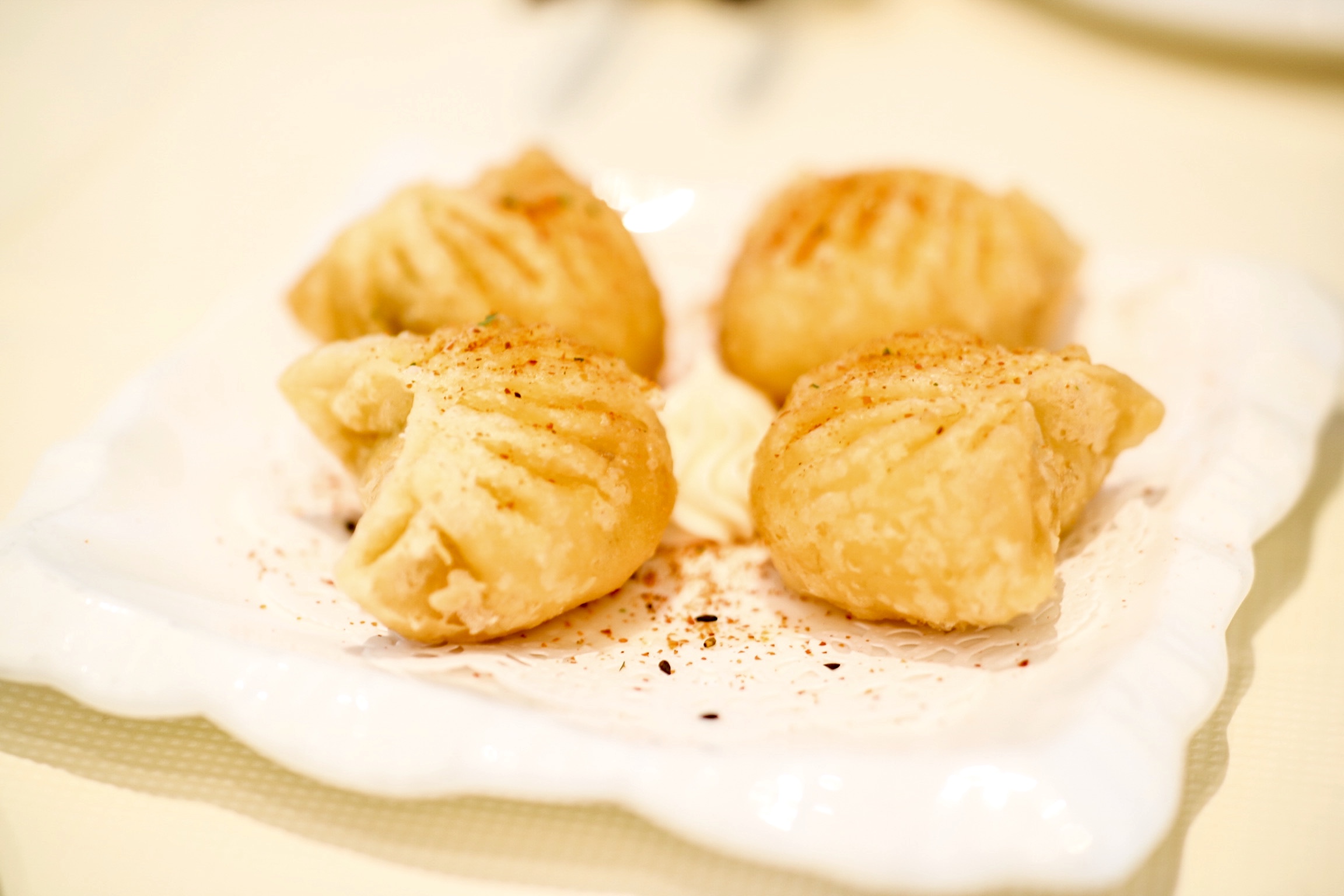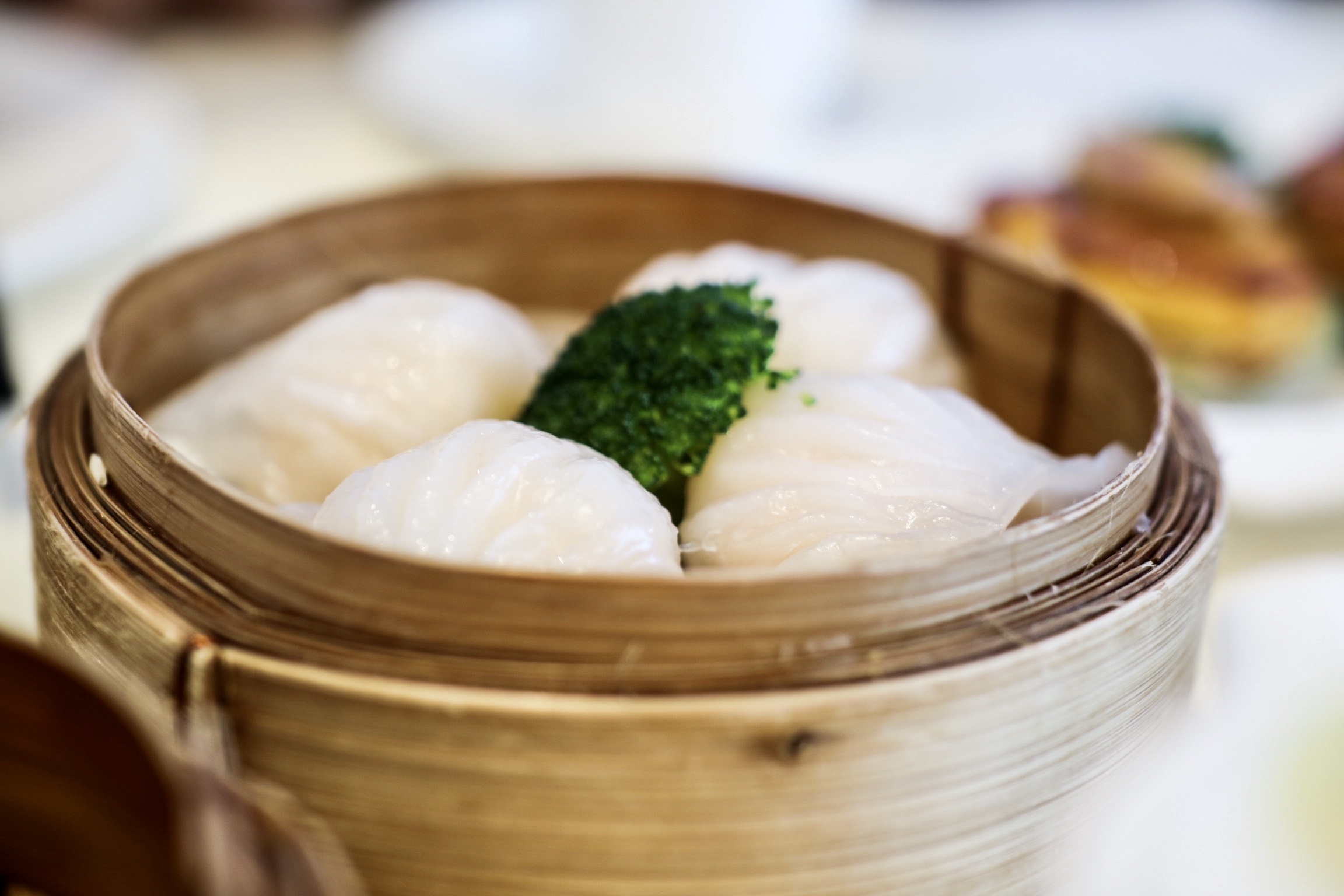 I am totally conquered by the Abalone Tart.  With the buttery pastry crust, the precious abalone, and a subtle paint of oyster sauce on top, it is one luxurious but delicate bite.  I also enjoy the Beef Rice Noodle Roll for its luscious texture, and the greens on the side are a nice touch.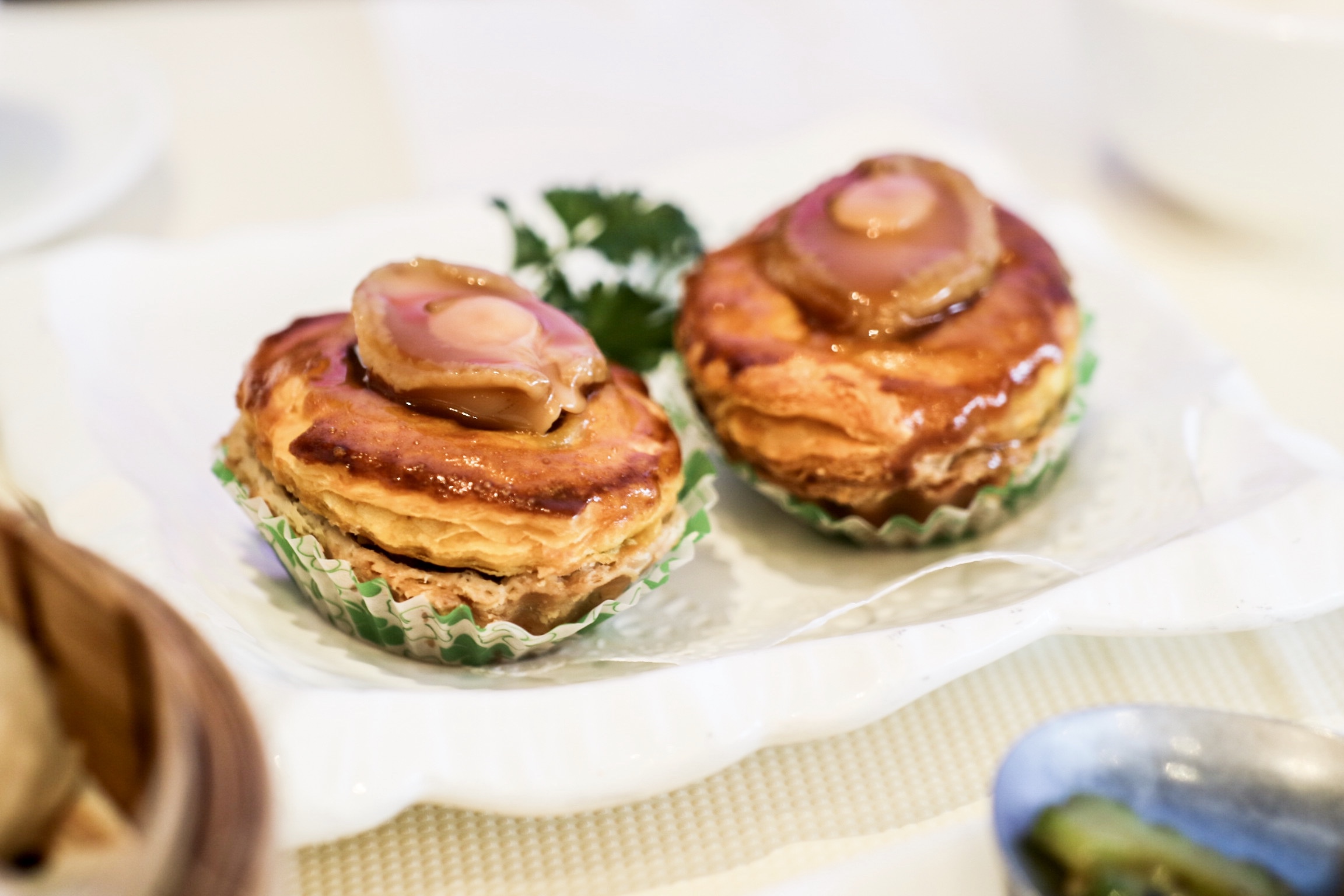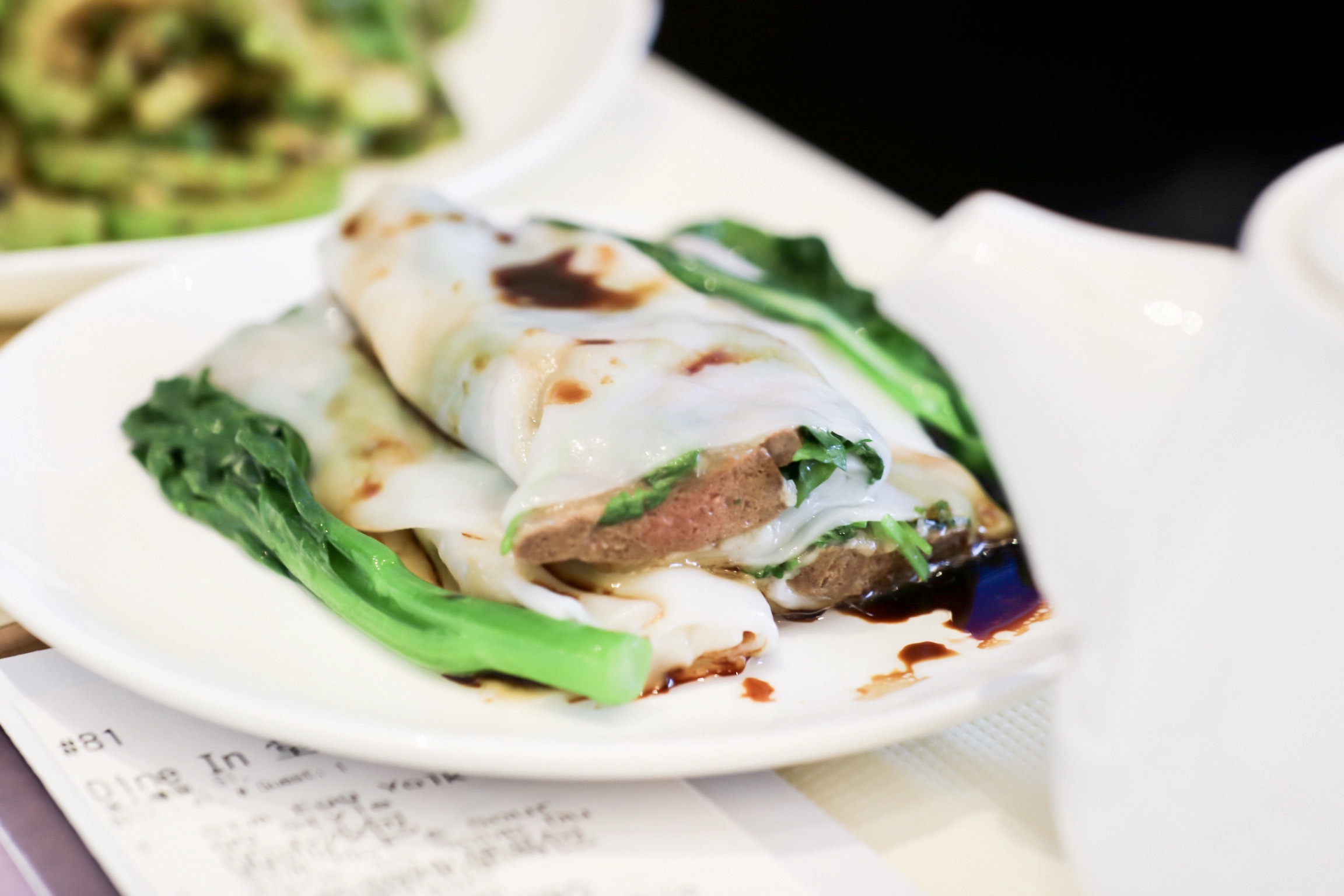 We also tried a couple of their lunch dishes. Both the Stir Fried Bitter Melon with Garlic and the Pan Fried Sticky Rice with Chinese Sausage are the classics of the classic Cantonese dishes. The flavour combination fermented black bean and garlic in the bitter melon dish is magical.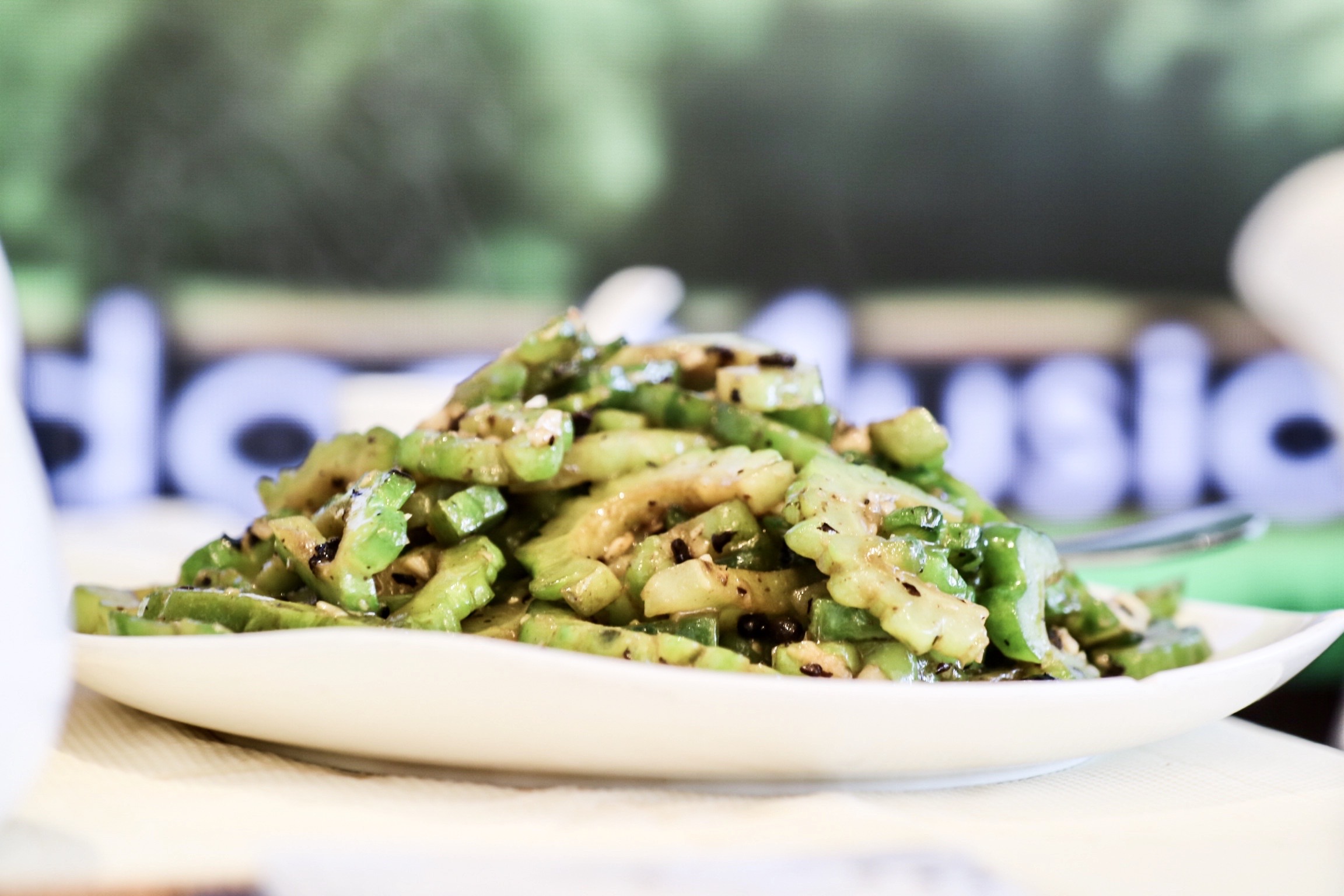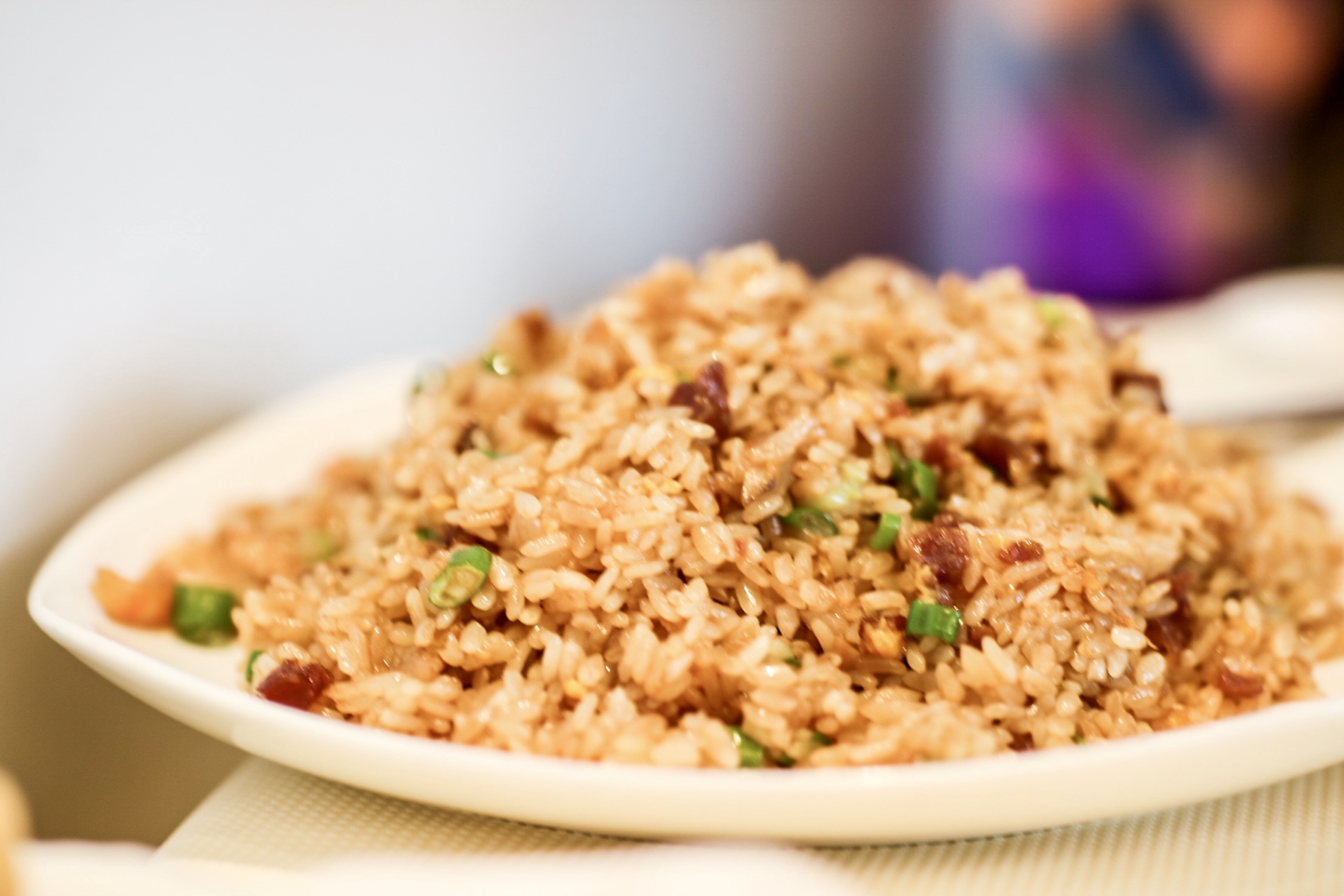 I defintely want to come back for the their winter dinner special – Fresh Roasted Squad, Dried Abalone and one of any dish on the menu for $69. This is a steal!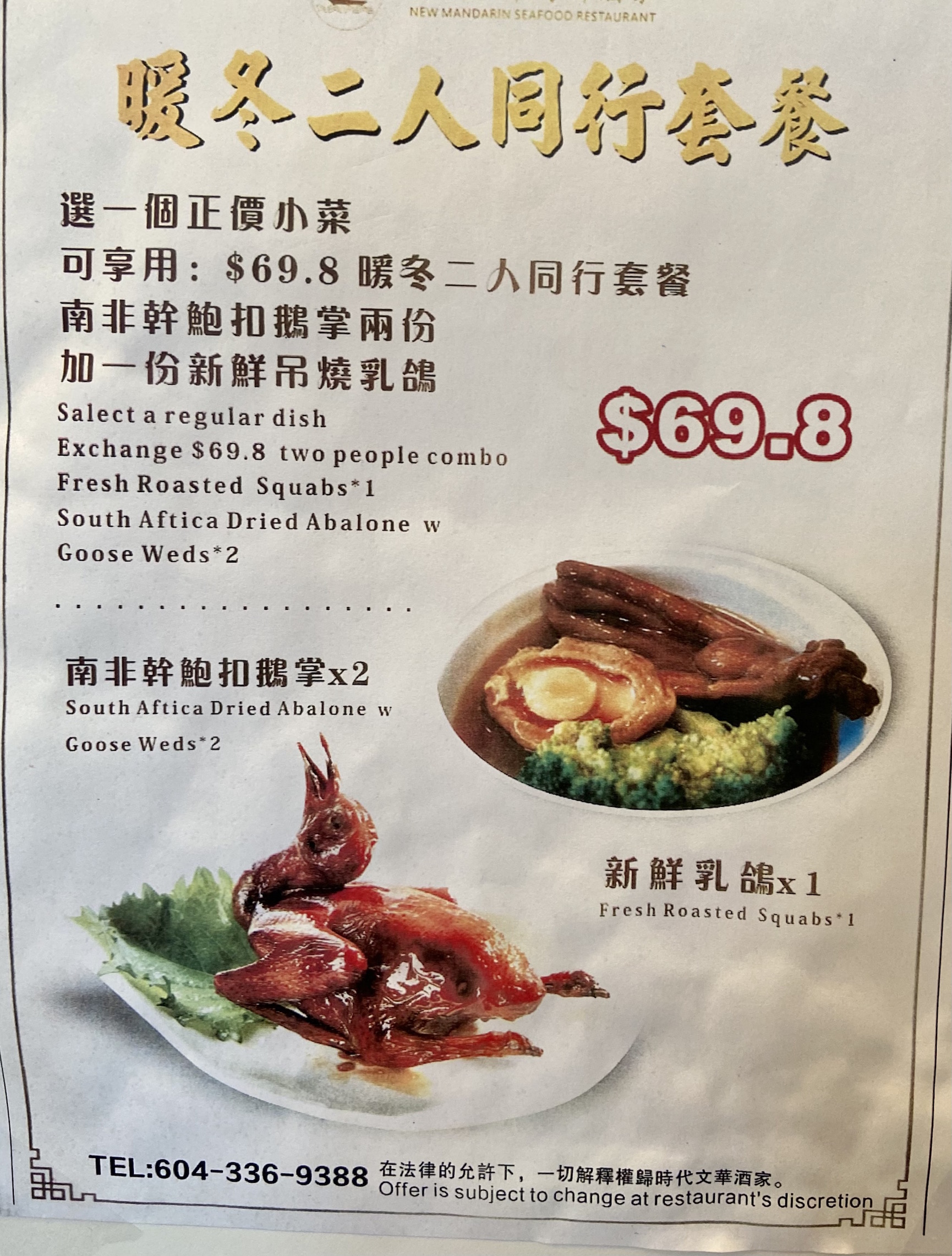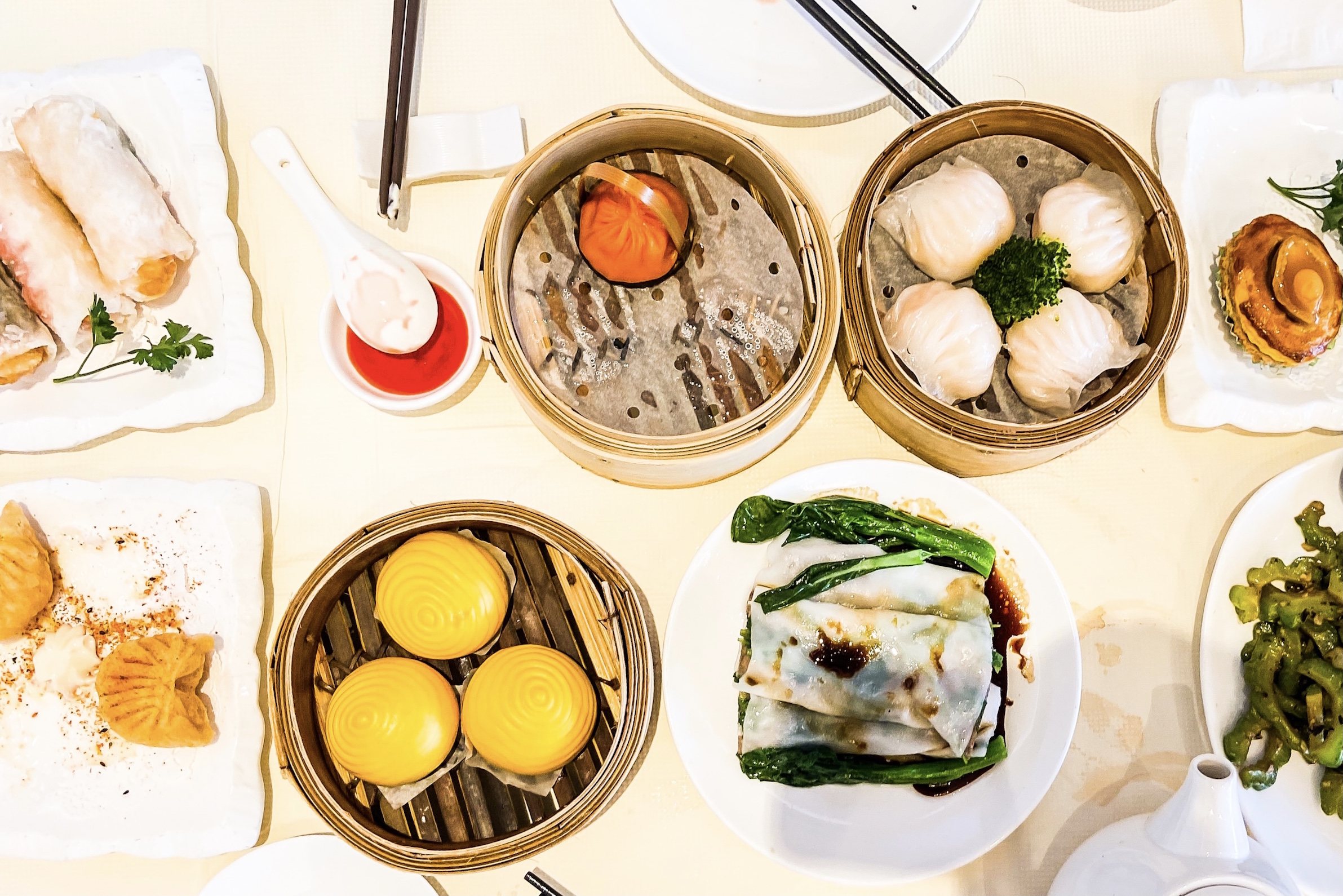 Overall experience
The dim sum and lunch dishes here have such excellent quality that matches the Cantonese restaurants in Richmond. I am truly impressed. The staff here is friendly and attentive.  Note that dim sum service has a 20% off discount Monday – Saturday.  I am looking forward to coming back here for dinner!
$$ – $$$
rating: 4/5
New Mandarin Seafood Restaurant
4650 Gladstone St, Vancouver, BC V5N 2T6
(604) 336-9388