I visited the new location of Midam Cafe on West Broadway in the great company of Areta (@foodgressing). It wasn't too long ago when I visited their Richmond location, which is no longer running.  Is this a relocation then? Their manager Jonathan explained that the Vancouver location was in the planning long before they decided to close down the Richmond one. Known as the "Basketball" cafe for the NBA themed interior decors, they were doing well in Richmond. But unfortunately they did not renew the lease, which went up significantly.  They will be missed in Richmond!
This new location has a similar look, featuring the owner's passion of collection for NBA. Food-wise,  the famous house-made rice cake and the instagrammable desserts created by their original location in Coquitlam are also served here. Interesting fact – there are not many Korean restaurants that make rice cake in-house.  The chef at the new Midam also tries to embrace the local food trends a bit more, and has incorporated in-season ingredients with great quality in the dishes.  Let's find out what shared dishes and meal sets they highly recommend from the menu.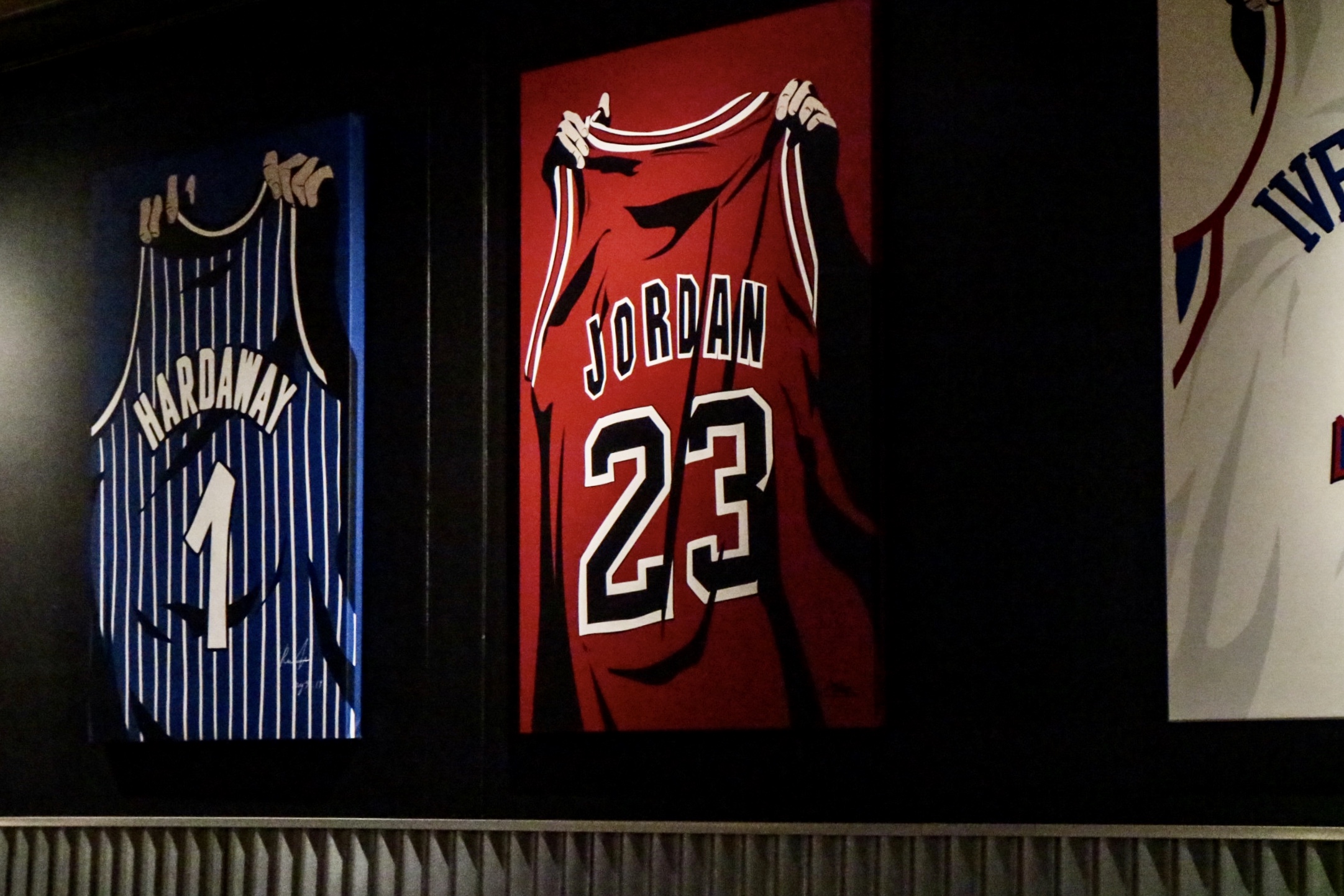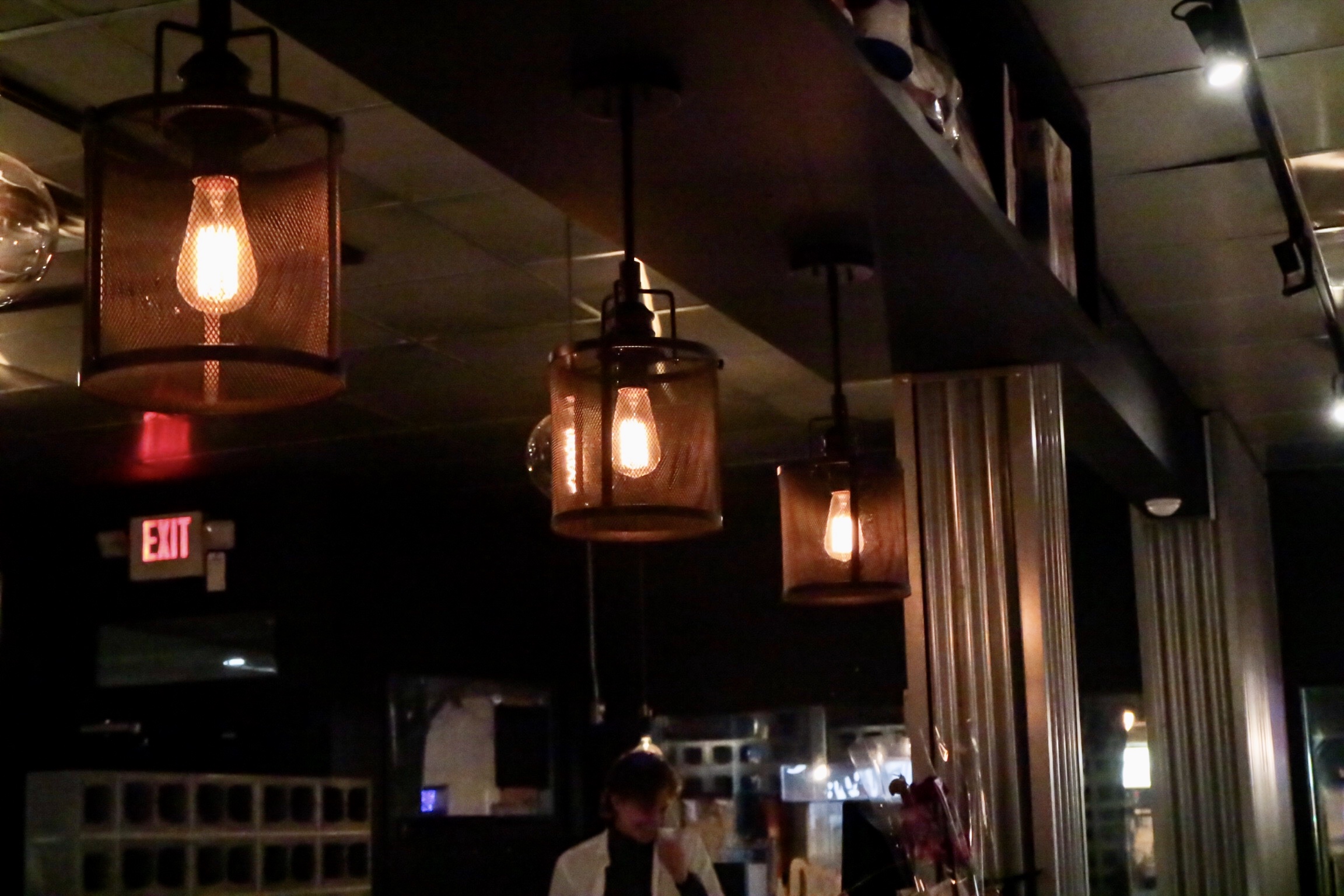 For the drinking part, the restaurant serves beers, wines, and of course, soju.  Trying the imported Green Grape Soju ($15) for the very first time, I find it very pleasant and easy to drink, getting us in a happy mood rather quickly.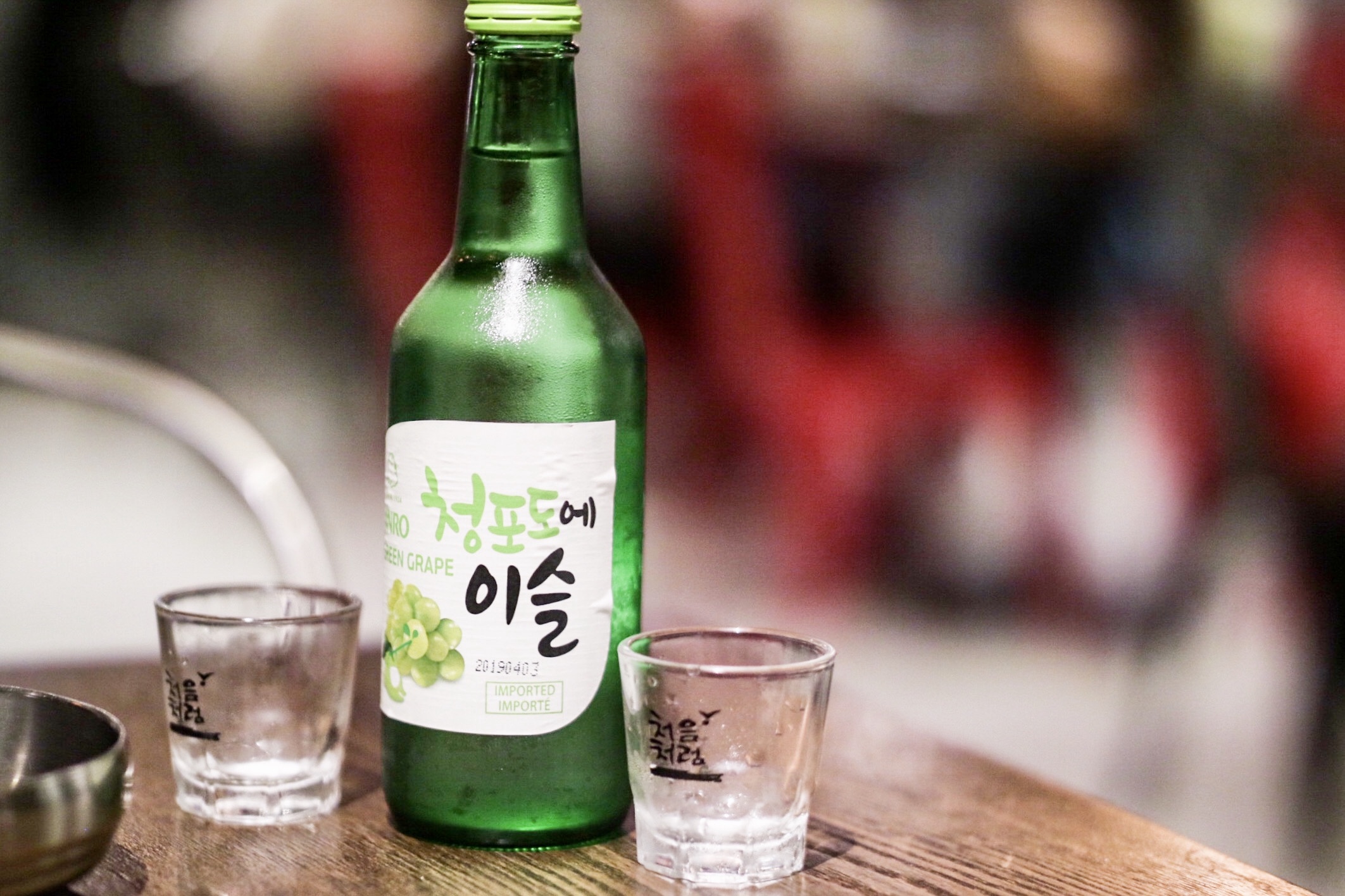 The Hansang Lunch Set ($18) came to the table first. Although only available at lunch, they want us to try the set as they have put a lot of thought into it. The set reminds me of the famous lunch set at Kingyo. If the Kingyo set shows you what Izakaya is all about, this Hansang set is the perfect introduction of Korean cuisine.
Each set has 2 main components – a meat dish and a soup. We picked the spicy BBQ pork belly and squid for the meat dish, which came in sizzling in a cast-iron skillet and served with lettuce wraps, vividly demonstrating the soul of Korean BBQ. Although very flavourful, I did not find the spicy pork and squid very spicy, which might not satisfy people who are very used to Korean spicy food. The choices for this component also include pan-fried pork belly, beef bulgogi, spicy chicken, stir-fried pork sirloin, and pan-fried beef brisket. The spicy seafood tofu soup was deliciously comforting, whereas the option could also be spicy kimchi soup, sesame tofu soup, or soybean soup. Again the spicy soup could be a bit spicier for me.
This is not it, the set also comes with small banchan dishes including kimchi, mashed potato, deep-fried tofu, fried dumpling, and fresh fruit. This is a lot of food for just one person. I could have just ordered one set of this and another dish such as some fried chicken, and it would have made a very satisfying lunch for 2.
Also, I noticed such little details even in the side dishes, like the fried tofu with little tasty toppings, very similar to Agedashi tofu at Japanese restaurants, and the mashed potato, in which I could find bits of carrot for some contrast of colour, taste and texture. Having put a lot of work preparing the set, the restaurant can only provide about 15 sets each day on a first-come-first-serve basis. So come early if you want to get this set for lunch!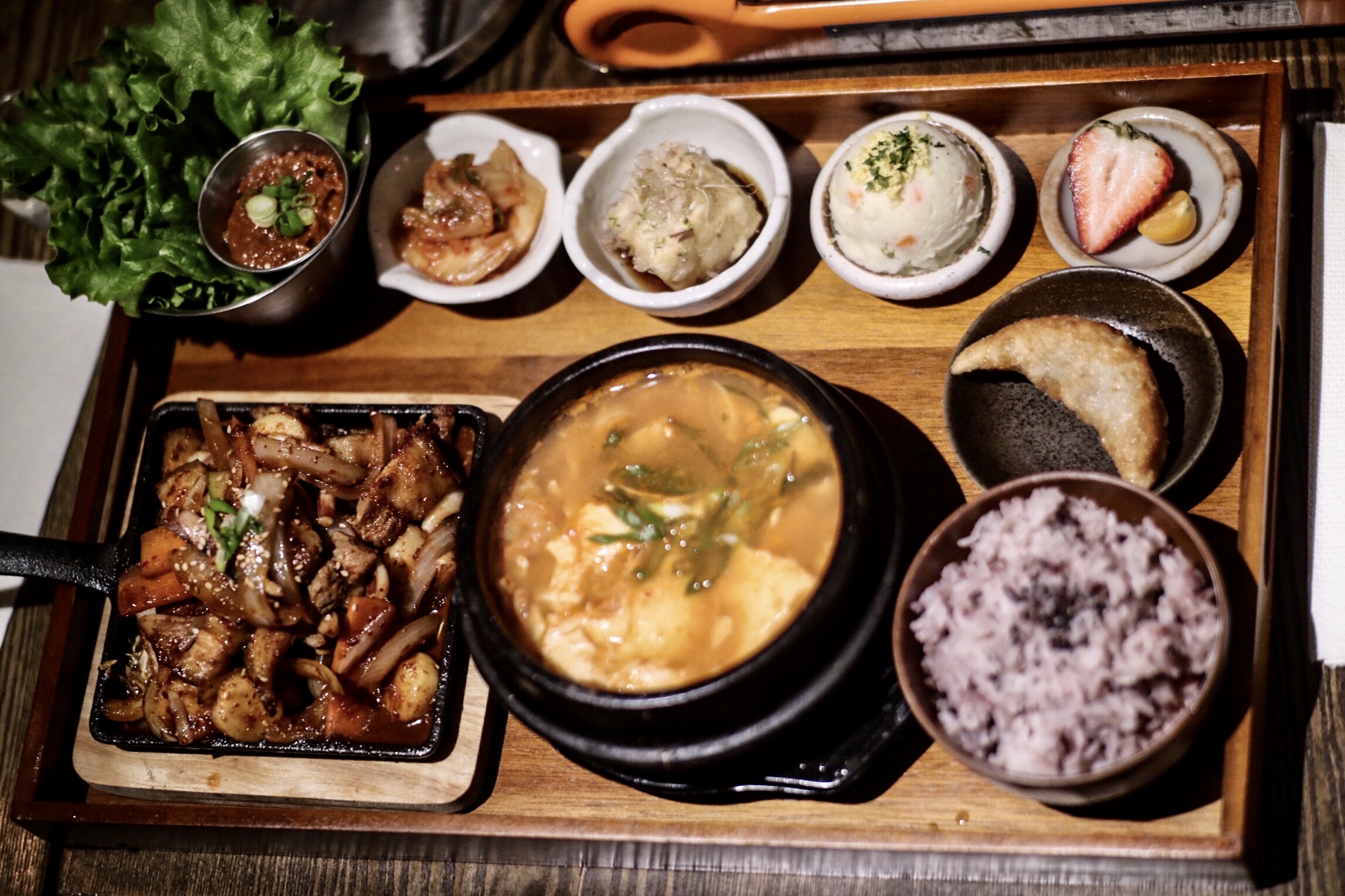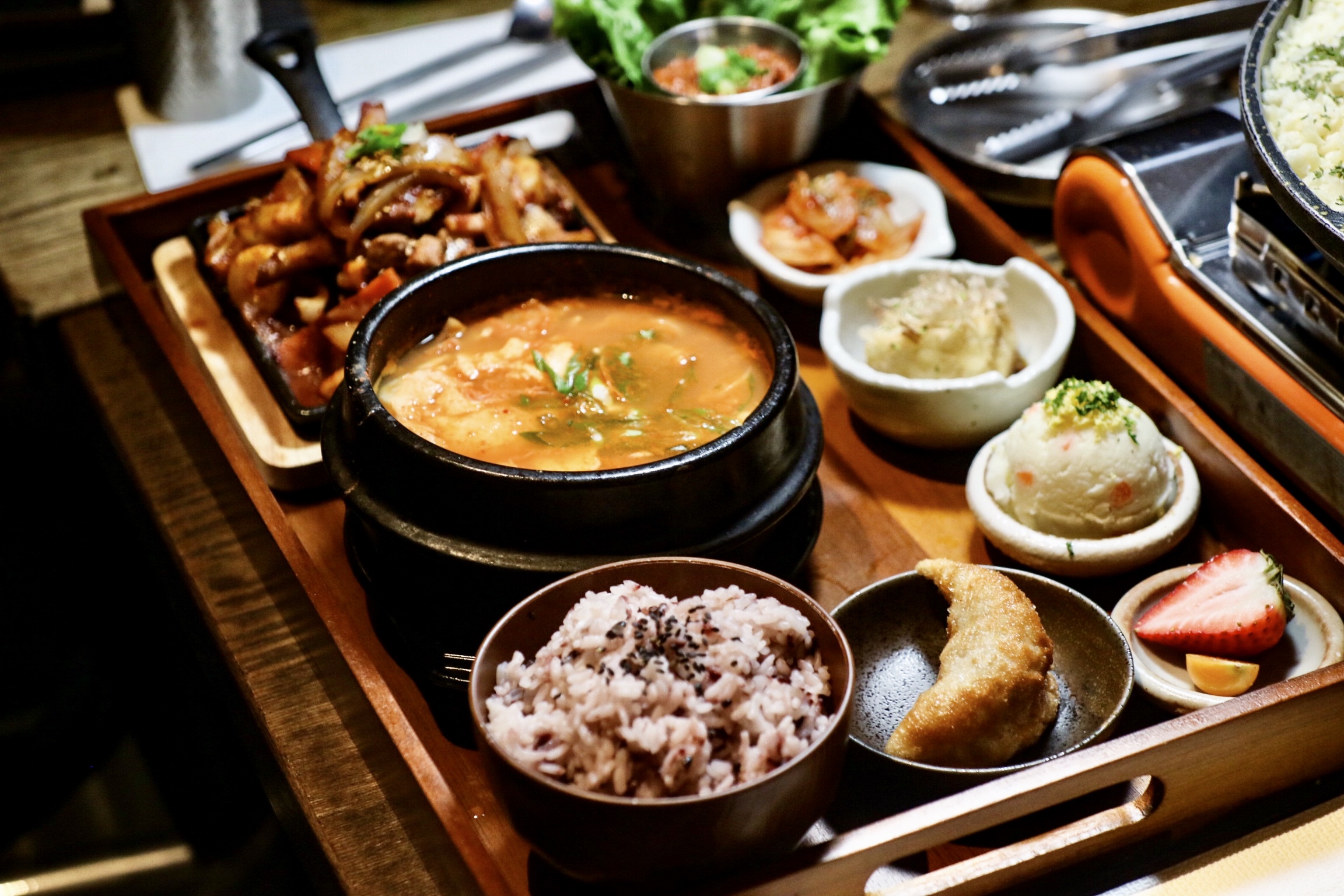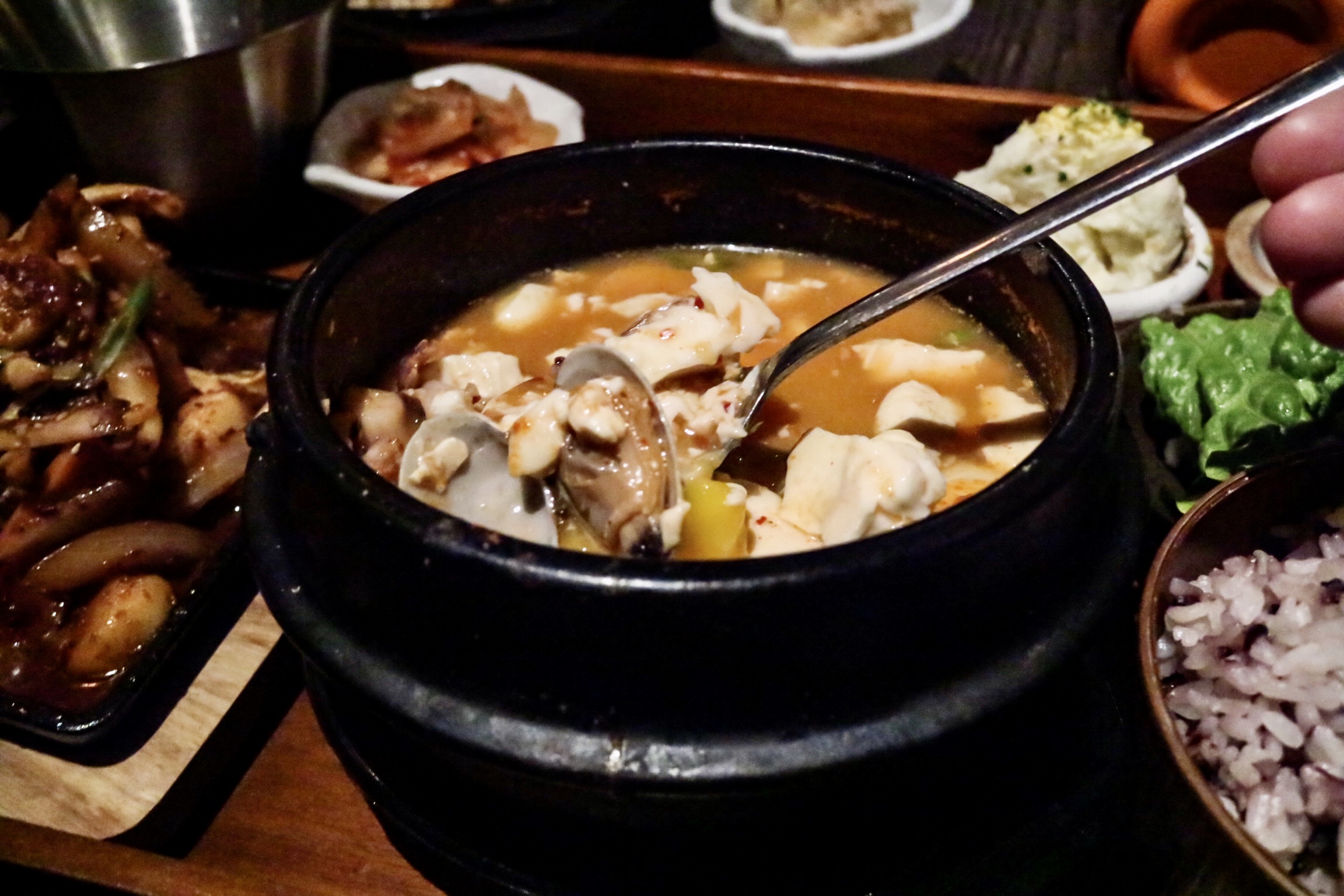 The UFO Grill ($35) featuring garlic soy chicken reminds me of a similar dish at Ta Bom, but I love the name "UFO" that describes the grill perfectly because of the shape. Again, nice extra touches such as herbs in the creamy corn and the melted cheese, and fine slices of shrimp and shiitake in egg omelette, meaning more flavours.  Just like the spicy BBQ pork and squid dish for the lunch set, the house-made, perfectly al dente rice cake is featured in the dish, along with yam noodles, onion, potato, cabbage, and quite a few other ingredients for sophisticated flavours and texture.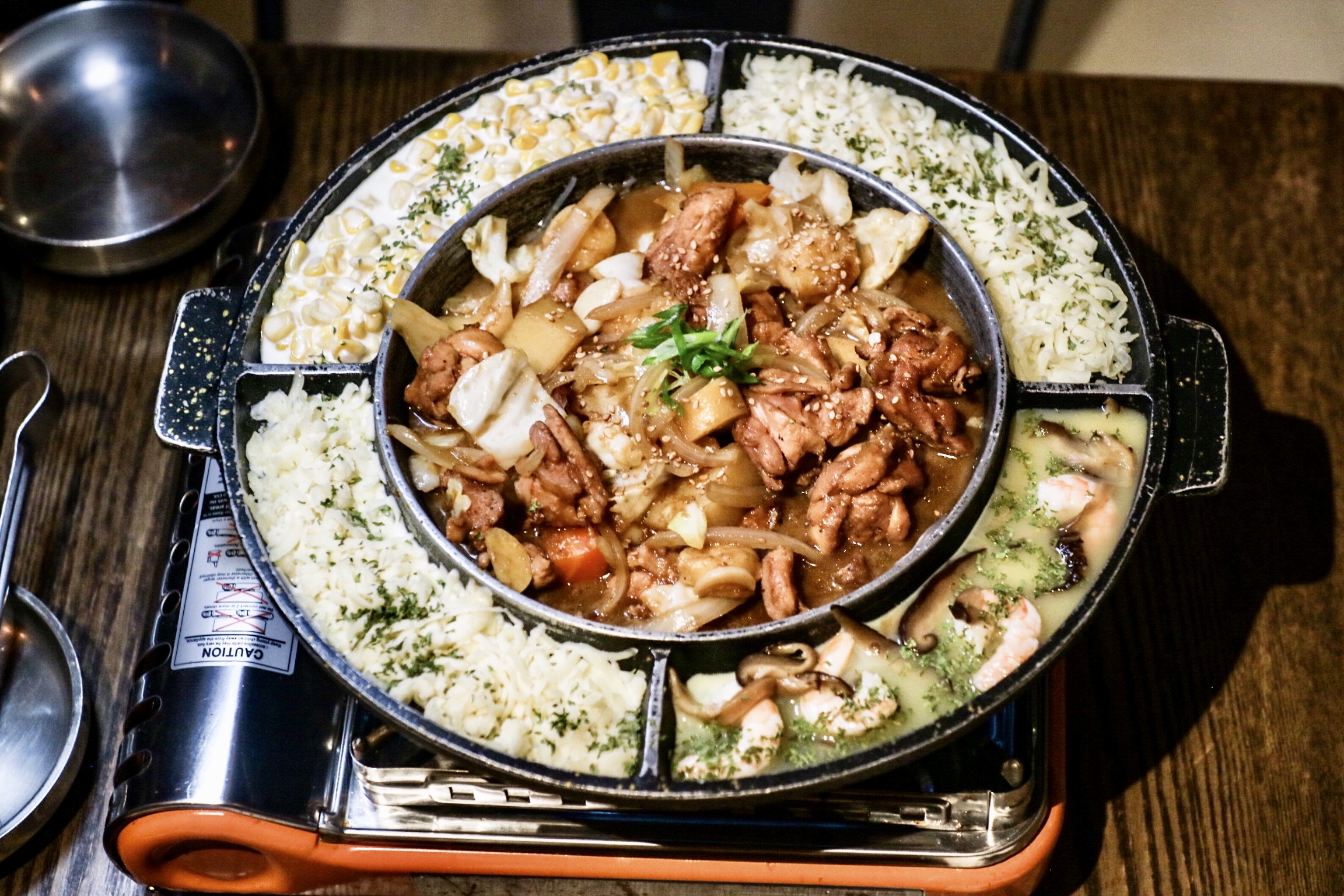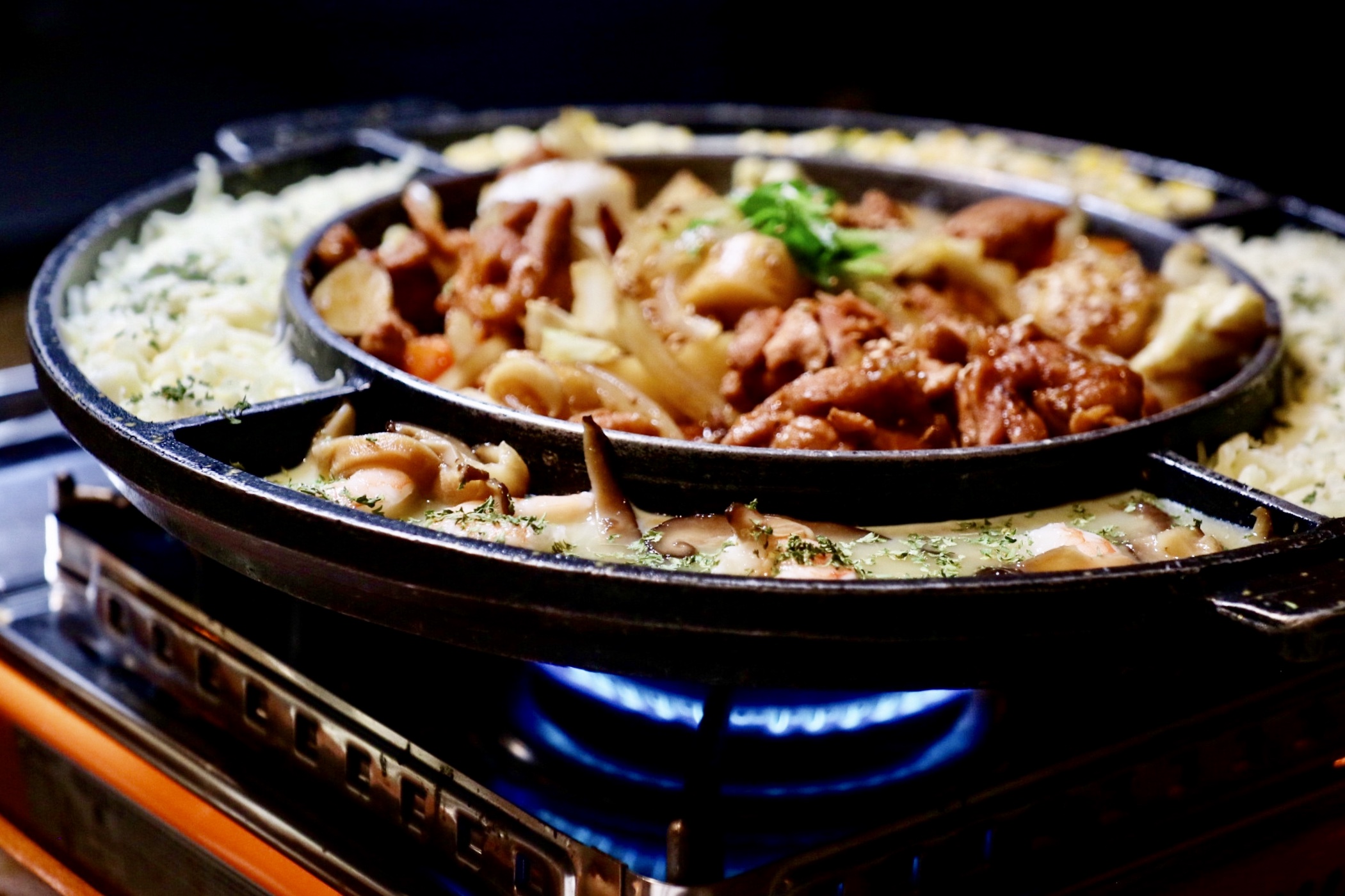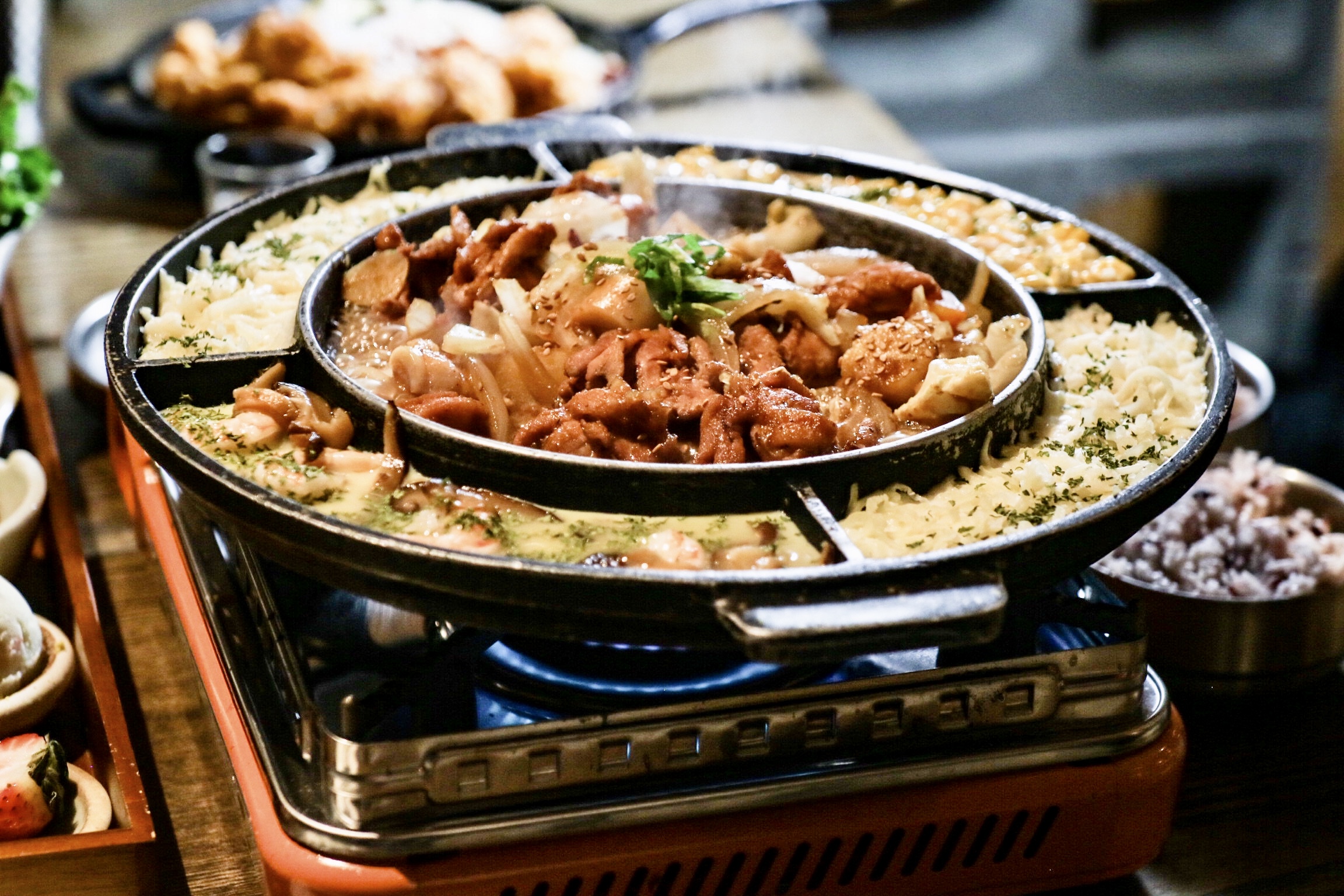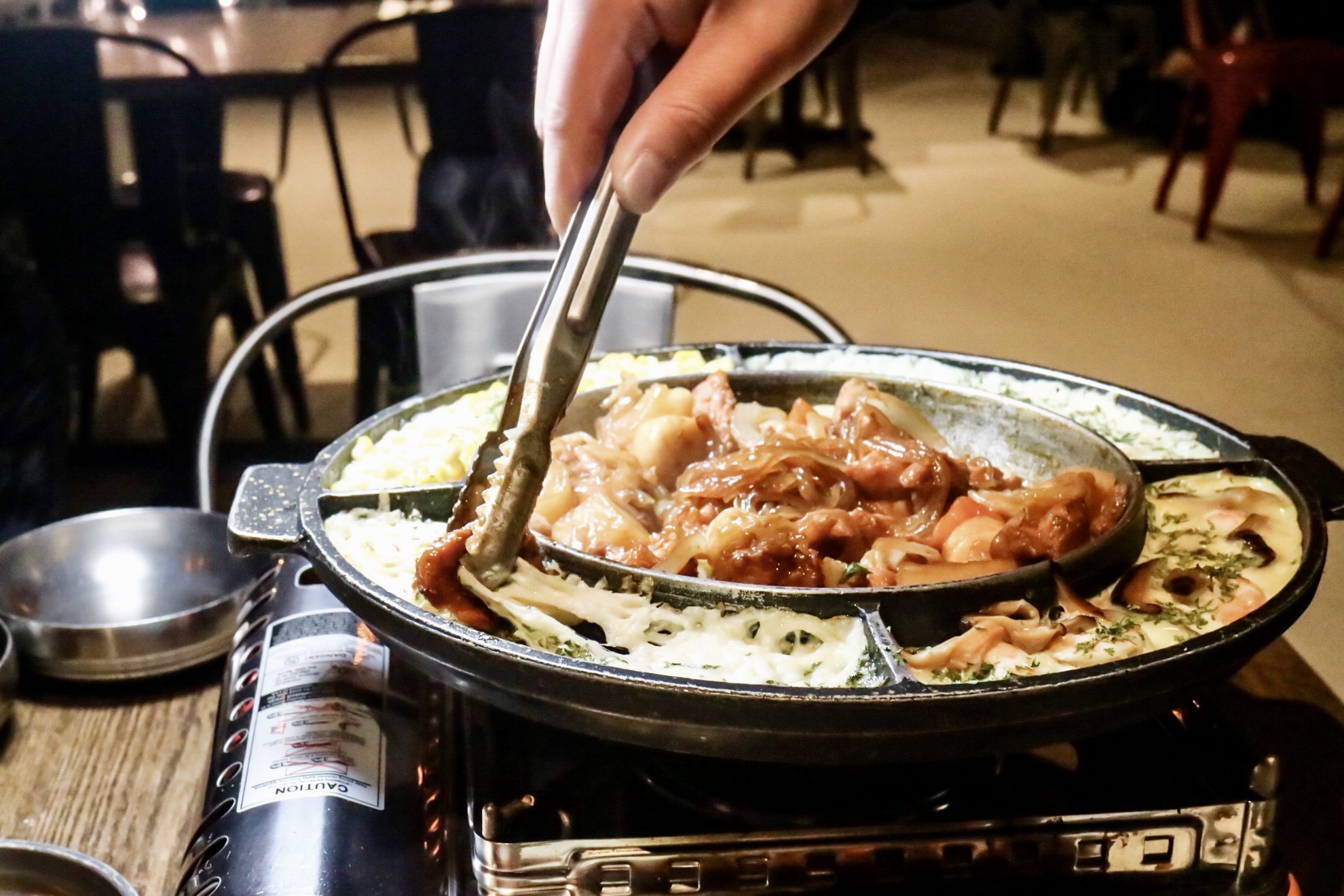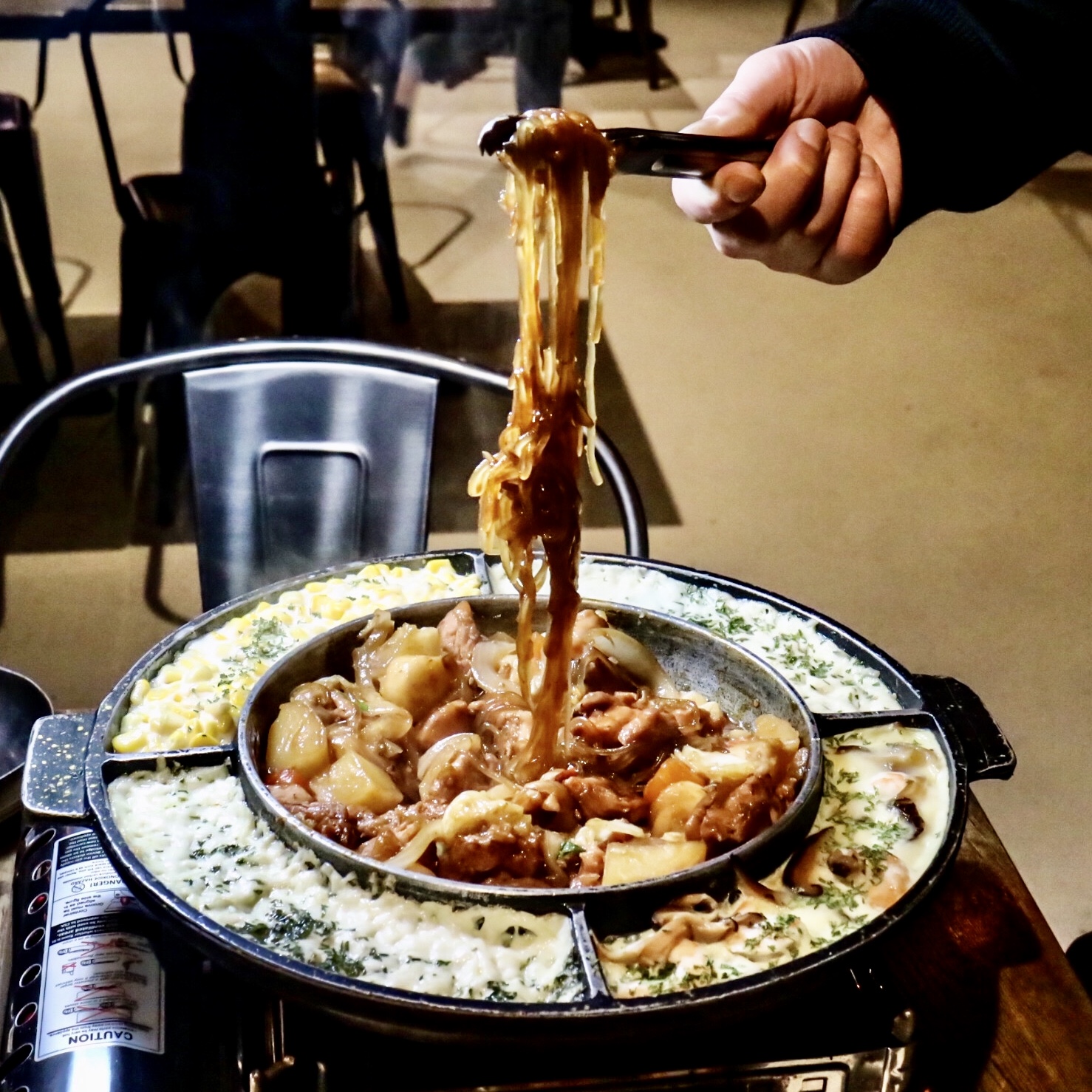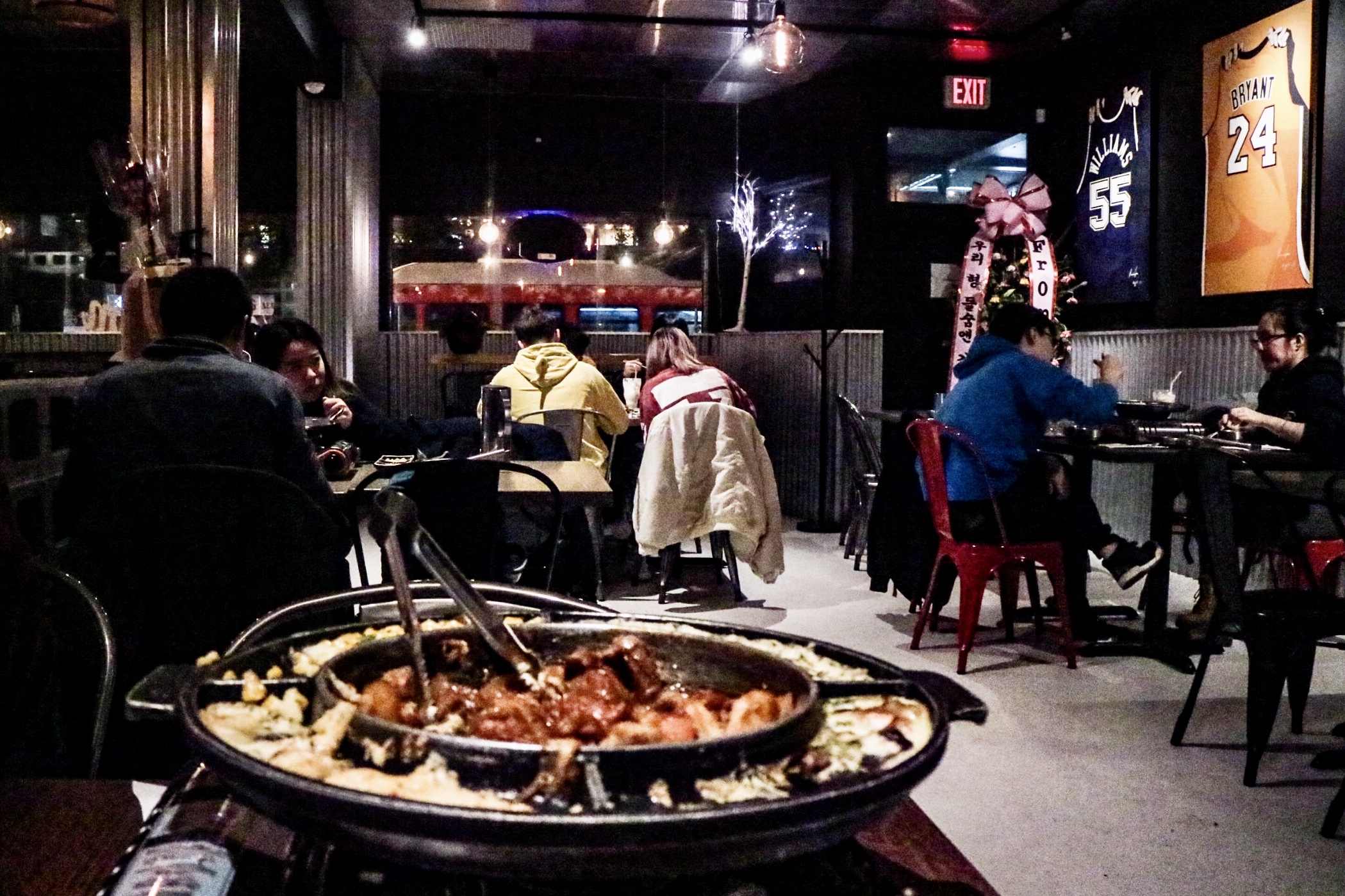 And we couldn't possibly miss some KFC – Korean Fried Chicken for our tasting. The Carbonara Chicken ($26) takes KFC to the next level by adding a hefty serving of pasta with rich and creamy Carbonara sauce to the golden pieces of perfectly fried chicken. The chicken is flavourful enough to please me, but I think the public might want it to be a little more savoury.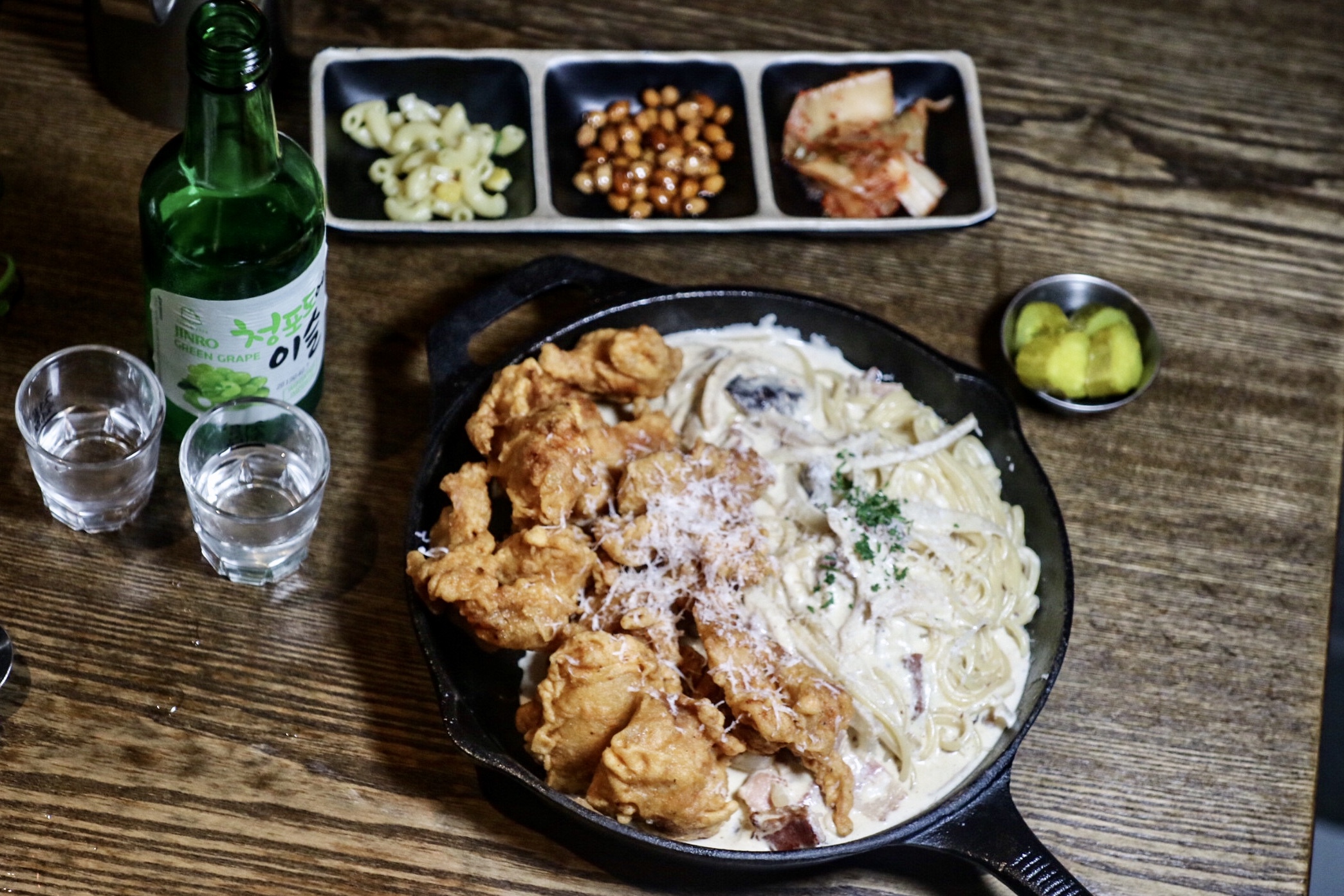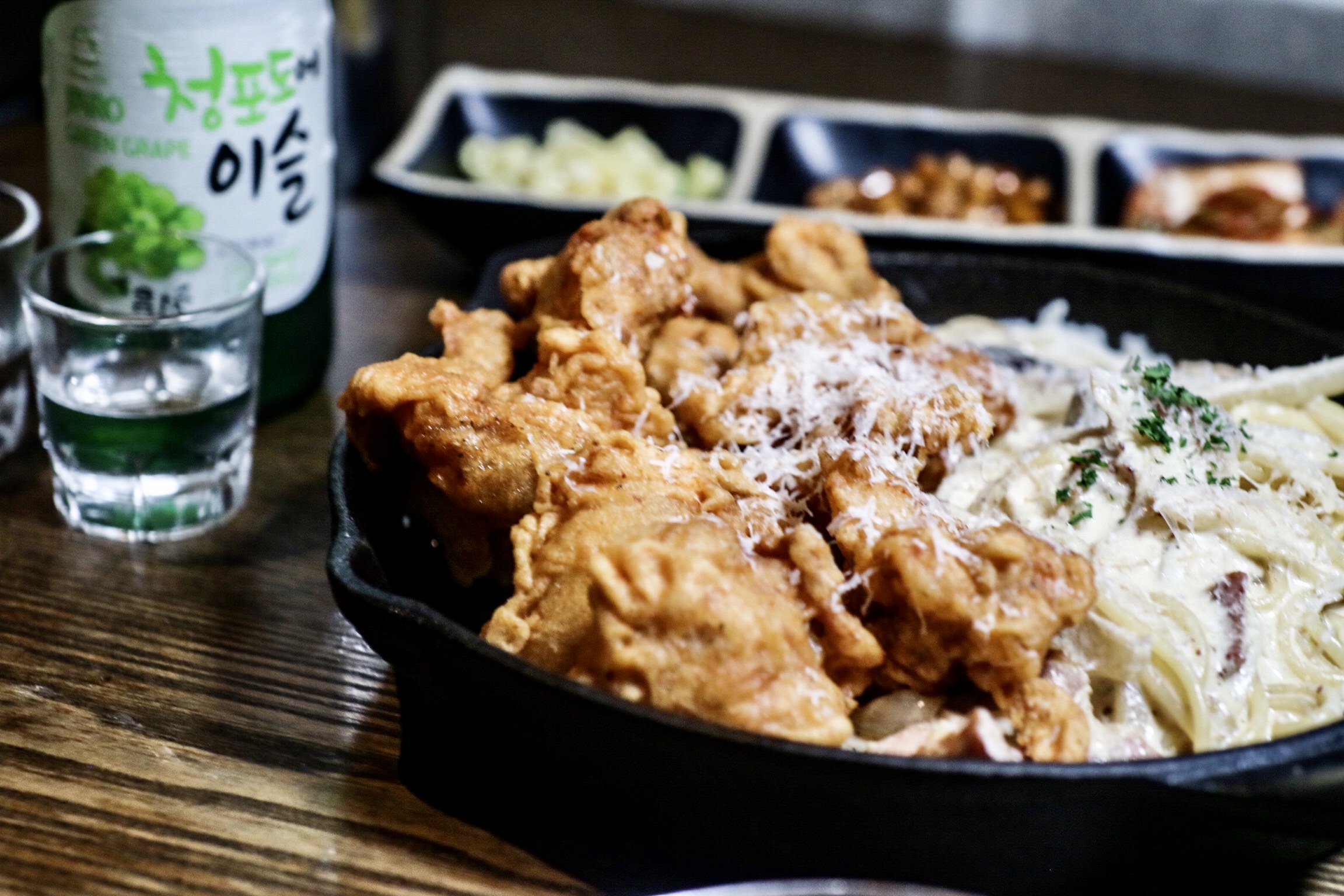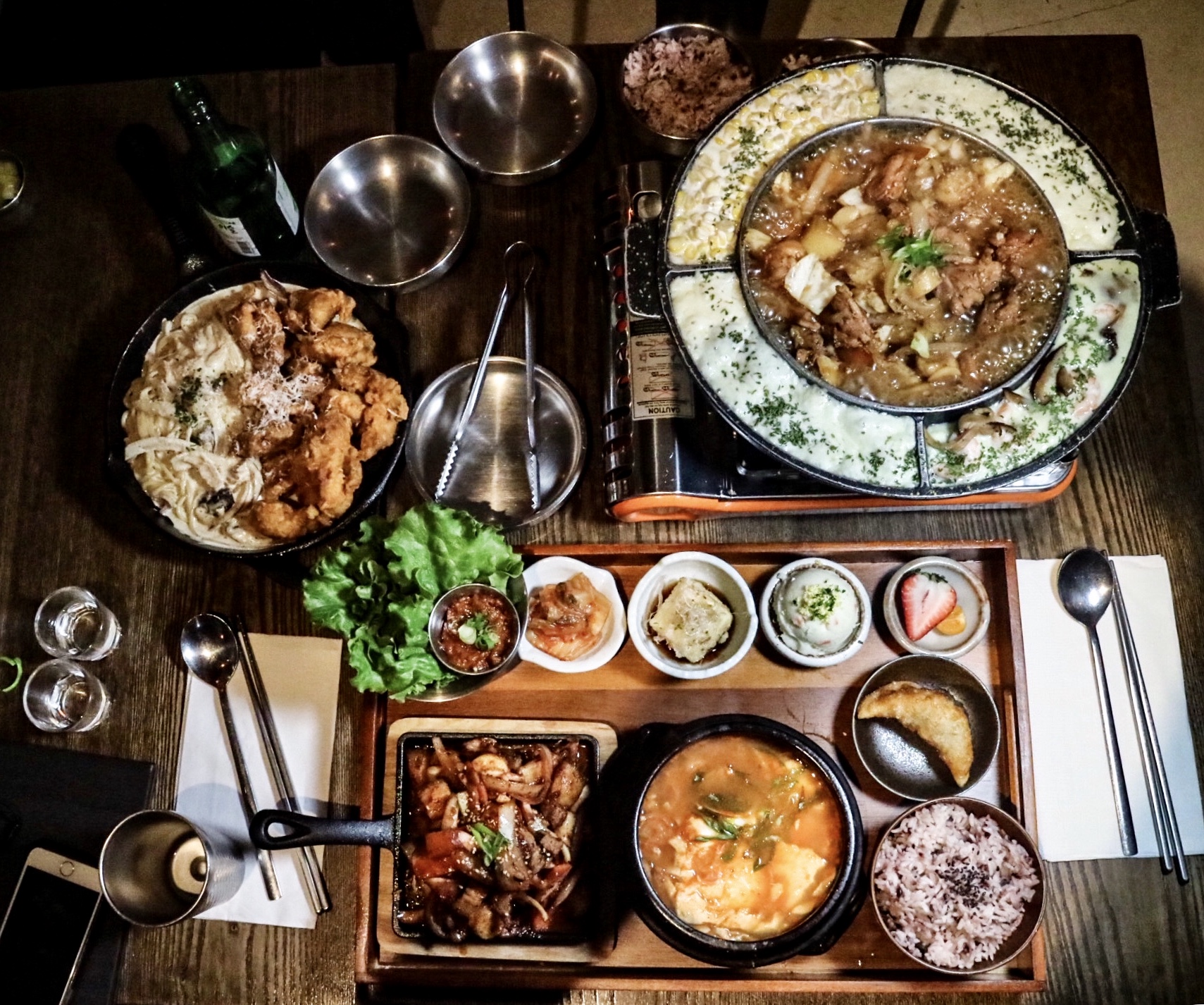 For desserts, we asked for the prettiest looking one, and they sent out the Strawberry Mochi Toast ($14).  This is a playful take of a sweet version of Grilled Cheese, with the cheese replaced by gooey mochi. I wish there were more flavour in the mochi, other than having it only serve the purpose for the texture. There was different forms of strawberry – fresh strawberries, strawberry preserve and strawberry ice-cream, completed with whipping cream. It is a sexy looking plate and it's great for a couple just dropping by for a dessert date. But after a feast like we just had, you might not have the room for it. I would like to try their mochi waffle next time.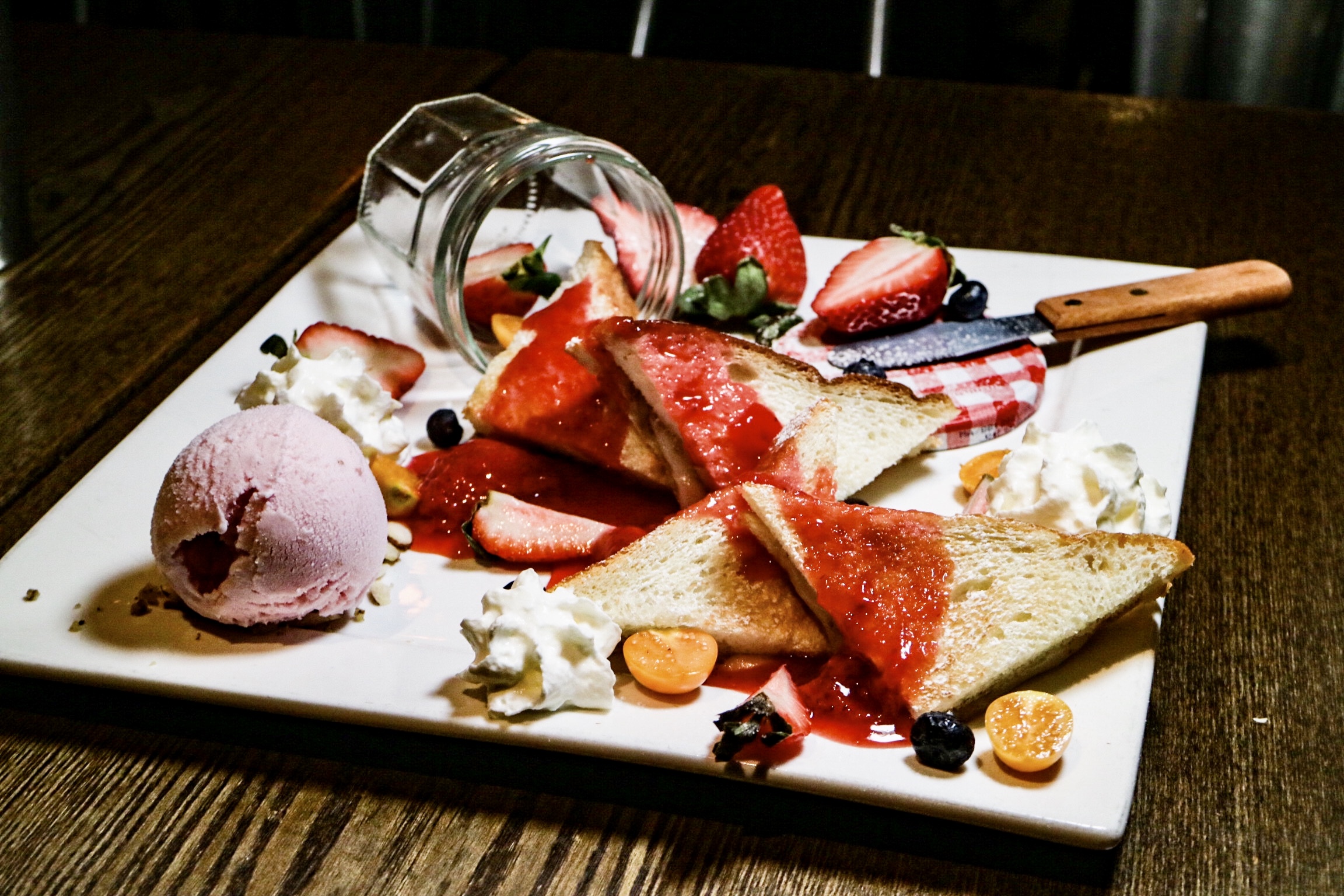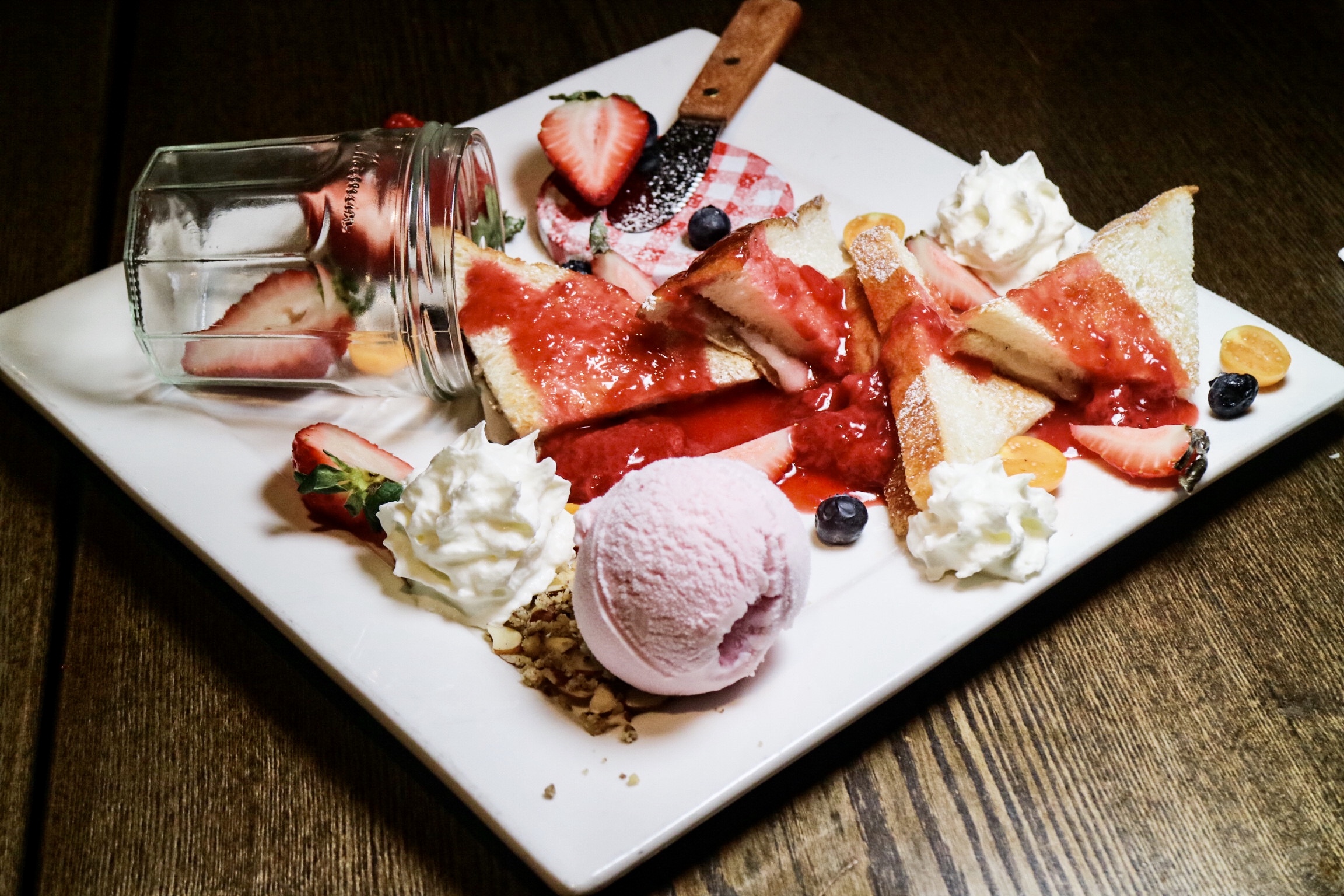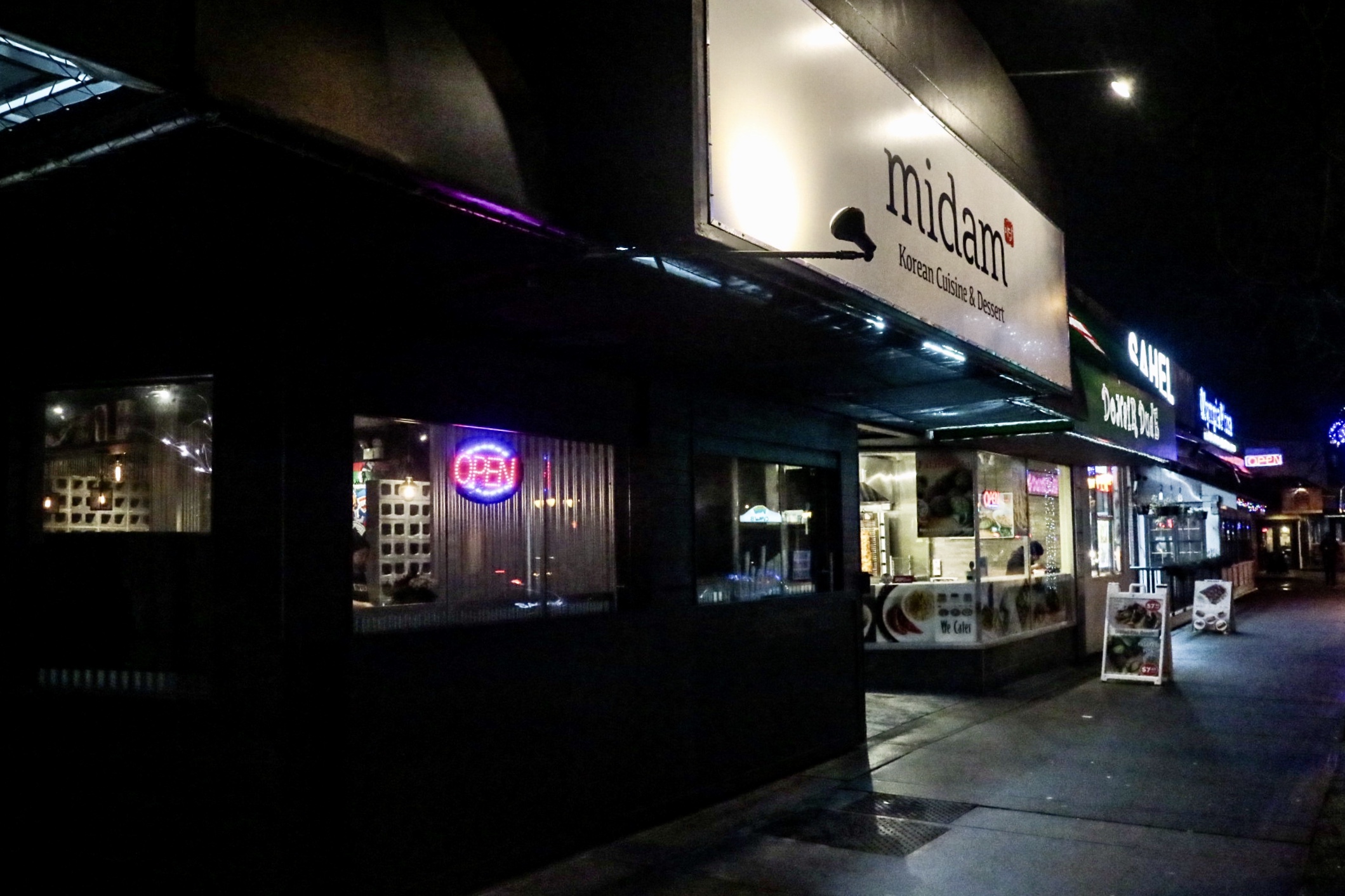 Final thought
The food is fantastic here at the new Midam Cafe on West Broadway. The flavour might have been tweaked a little bit for a broader audience, meaning the spice level is down a notch by default, but the soul of classic Korean cuisine is very much existent. You can always just inform them that you want it Korean spicy if you crave for it.  The dishes here are prepared with quality seasonal ingredients, fitting the scene of the local food trends.  How often do you see fresh strawberry served in a Korean lunch set? The Hansang Lunch Set ($18) is an amazing deal, and you can add a side dish such as fried chicken or something to make it a satisfying lunch for 2 people.  The UFO Grill ($35) and the Carbonara Chicken ($26) are excellent choices to try if you crave for some Korean classics, as they are the fun and sexy versions of Korean BBQ and KFC (Korean Fried Chicken) at Midam Cafe.
$$ – $$$
Rating: 4/5
Midam Cafe Broadway
3211 W Broadway, Vancouver, BC V6K 2H5
(604) 714-0233
* All food and beverages tasted in this post were complimentary. Opinions are on the reviewer's own.