I love burgers, especially the day after a party night.  Somehow having something meaty, greasy & delicious for lunch would sound like such a good idea.  Finding Whistler's most highly recommended burger joint turned out to be super quick, as Google, TripAdvisor, Yelp, and Zomato all point to one spot for their pick of #1 burger joint – Splitz Grill.
The burger diner shares the same spot with a few other well-known eateries such as Pizzeria Antico and Peaked Pie.  We ordered the first 3 burgers on their menu and also tried the meal option which costs $5.25 extra with fries and a soft drink.  Beers and Boozy Shakes are also available for 19+.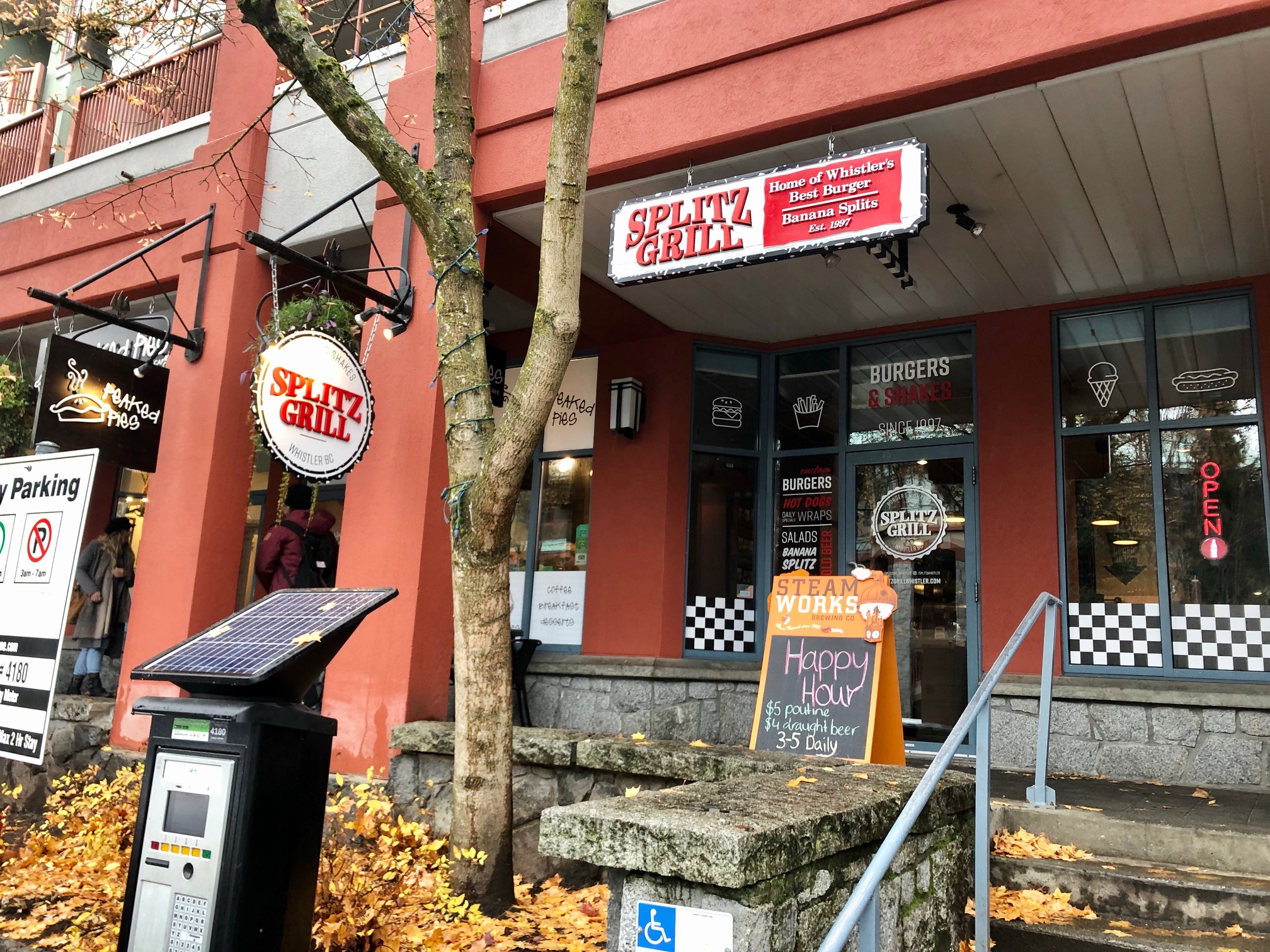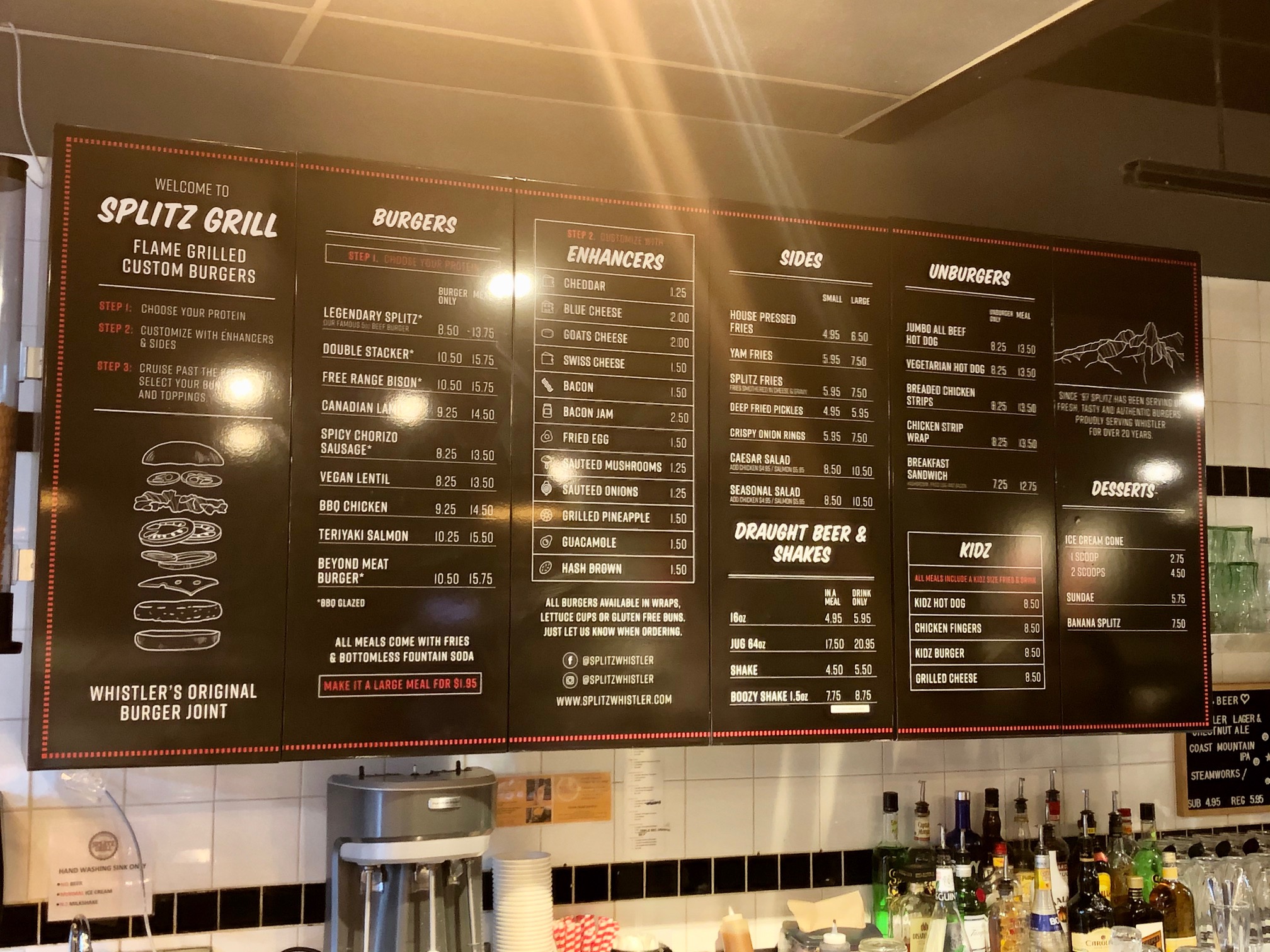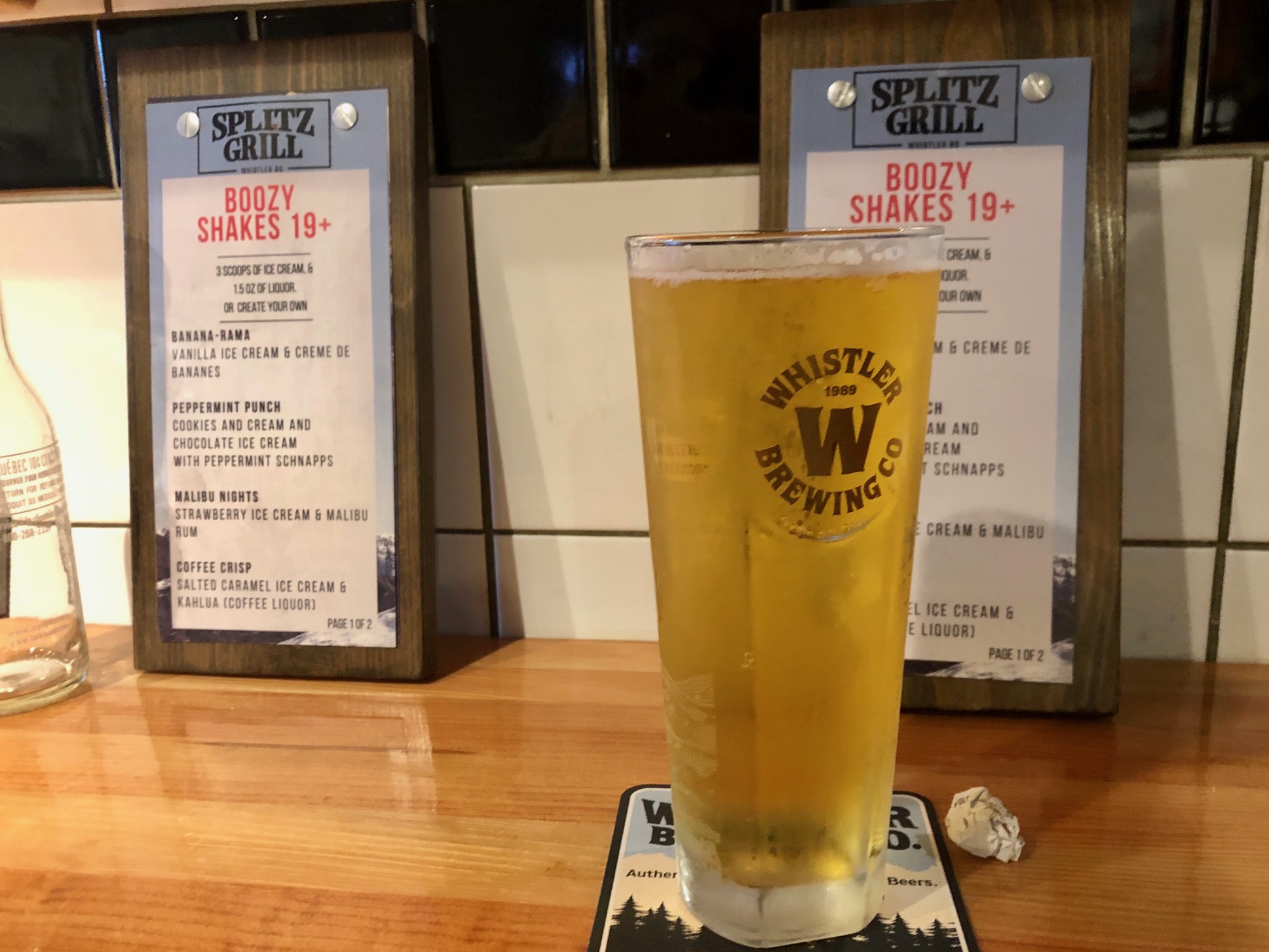 After you pay, you would follow the line and move past the grill filled with sizzling burger patties. Then the burger assembly line begins.  You are first asked to choose the buns – sesame, white or whole wheat, followed by choosing from the long list of sauces. When you can find the common sauces like ketchup and mustard, you will see a few that are rarely associated with burgers, such as hummus and baba ganouj. I was playing safe and picked the Splitz sauce, which is creamy mushroom based. The Subway-like ordering process continues and next you are asked to pick the toppings such as tomato, lettuce, onion, etc.  As I mentioned in my previous posts, I rather prefer the restaurant or the chef to decide what toppings should go in my burger or noodle bowl or poke bowl. Who to blame if someone decides to hate the hummus he added in his burger?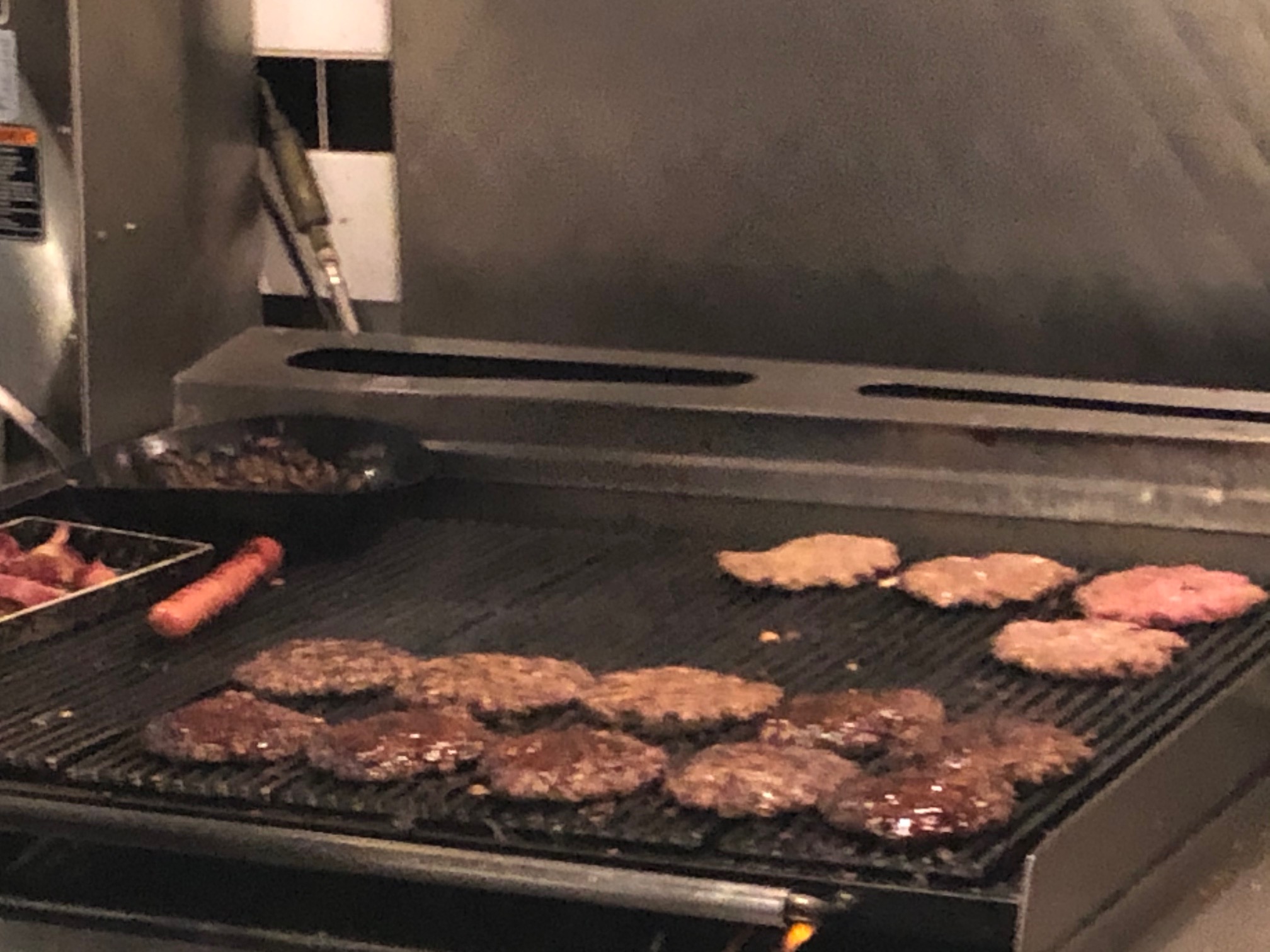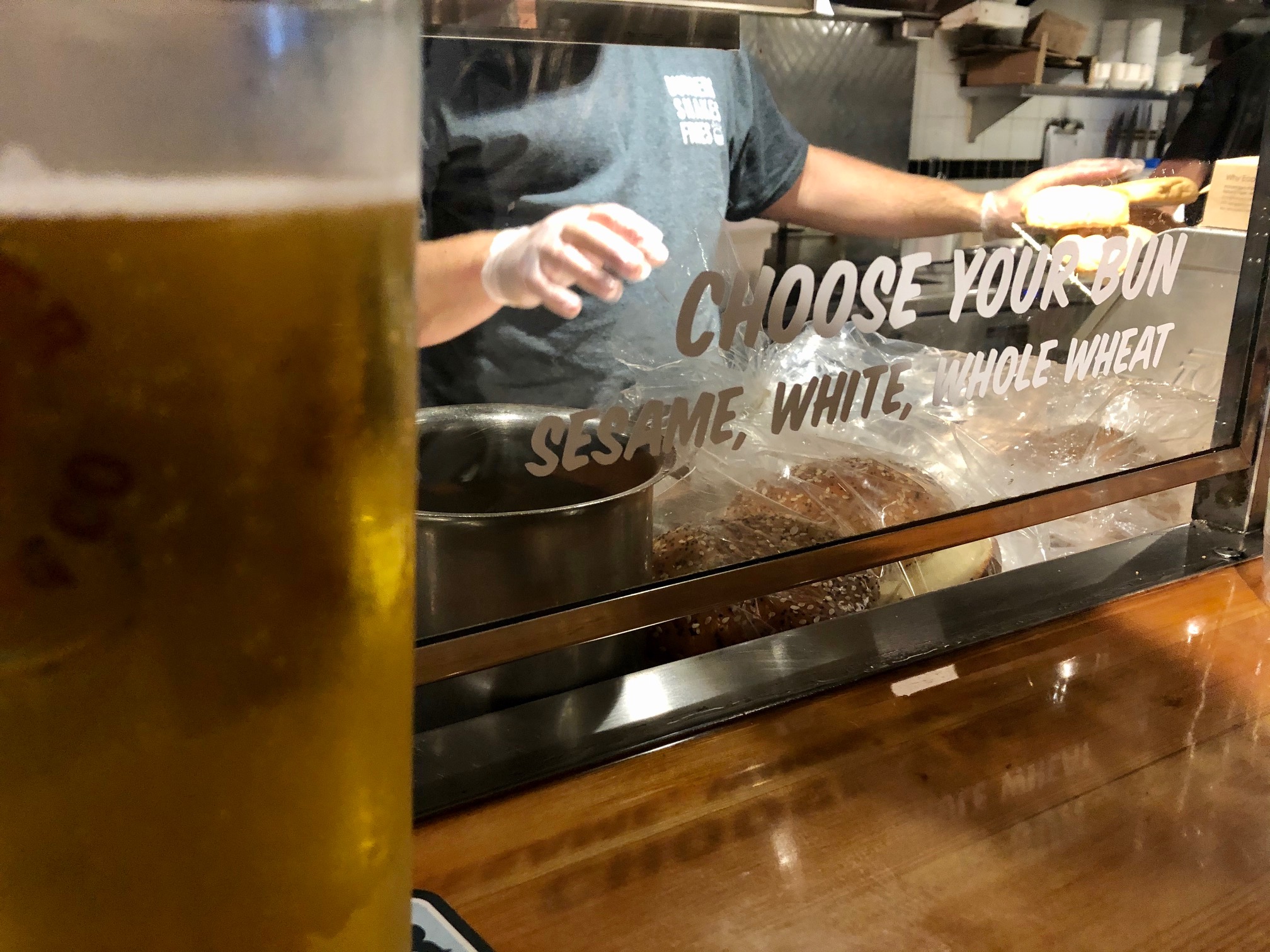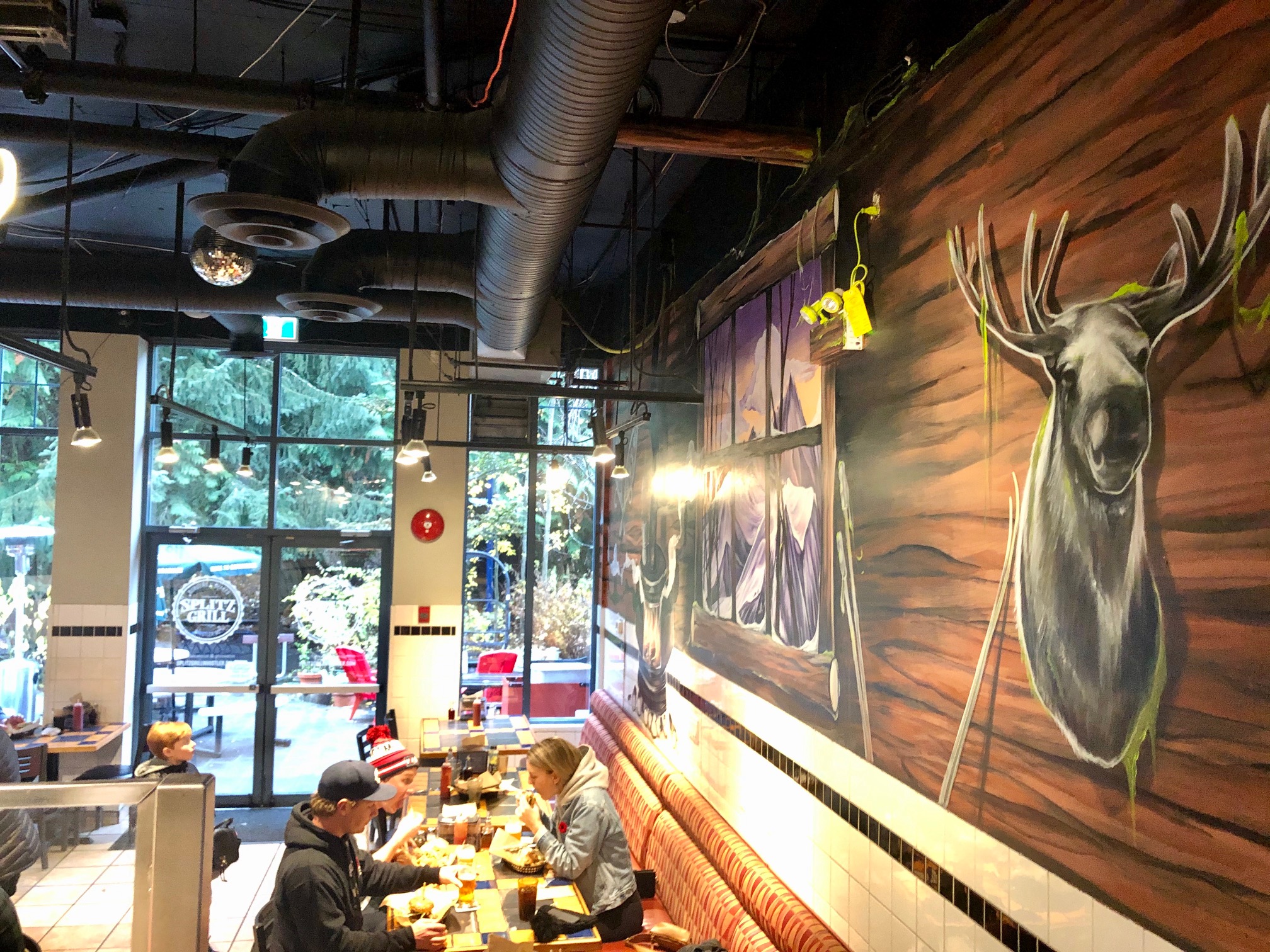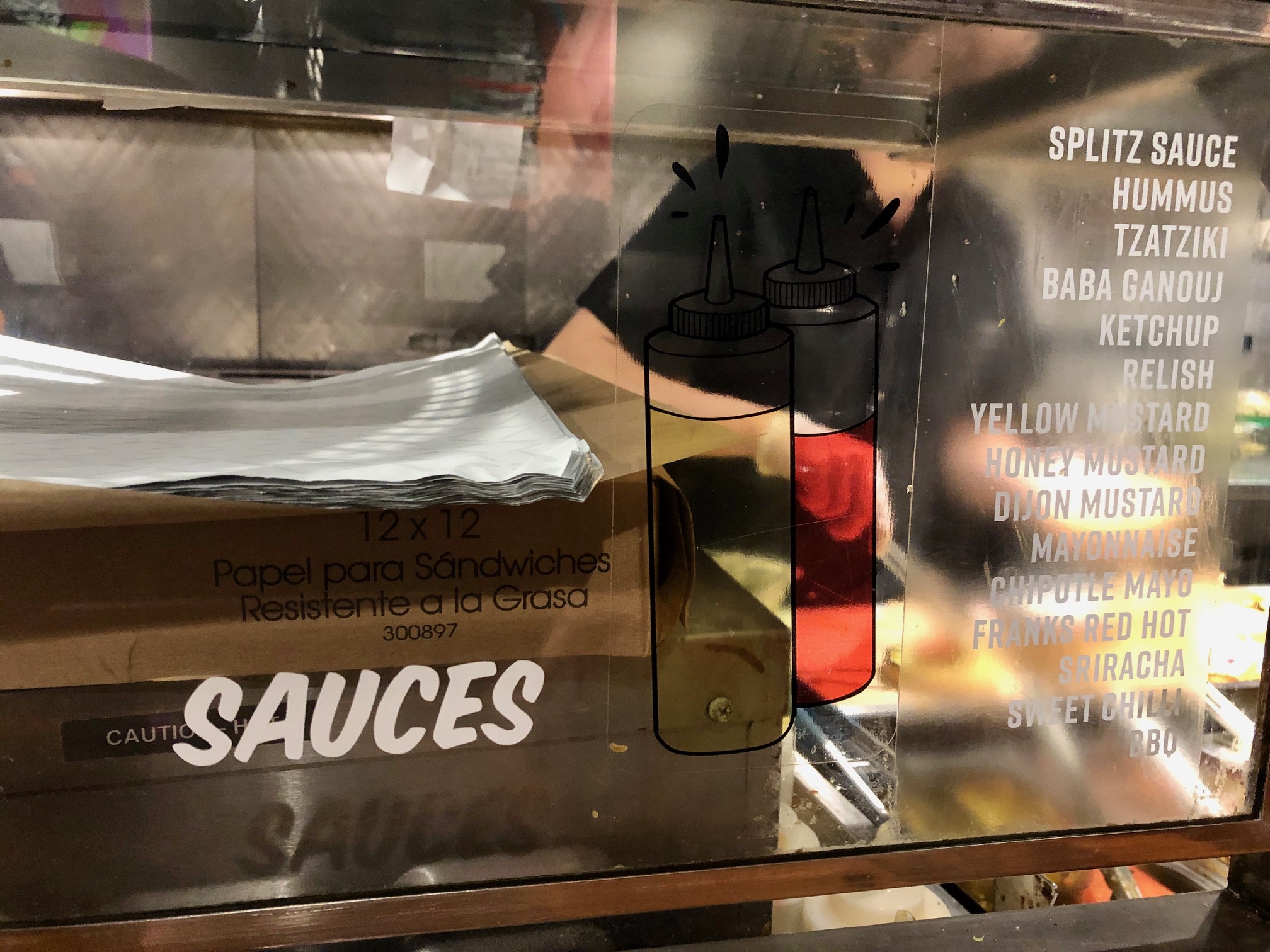 The burgers are all very tasty. The Legendary Burger ($8.50) comes with a very satisfyingly juicy beef patty, and the Double Stacker ($10.50) has double the deliciousness.  I was impressed with the flavour on the Free Range Bison Burger ($10.50) despite the leaner texture.   This is exactly what I needed, meaty, succulent texture, well seasoned and slightly smoky flavour from the grill.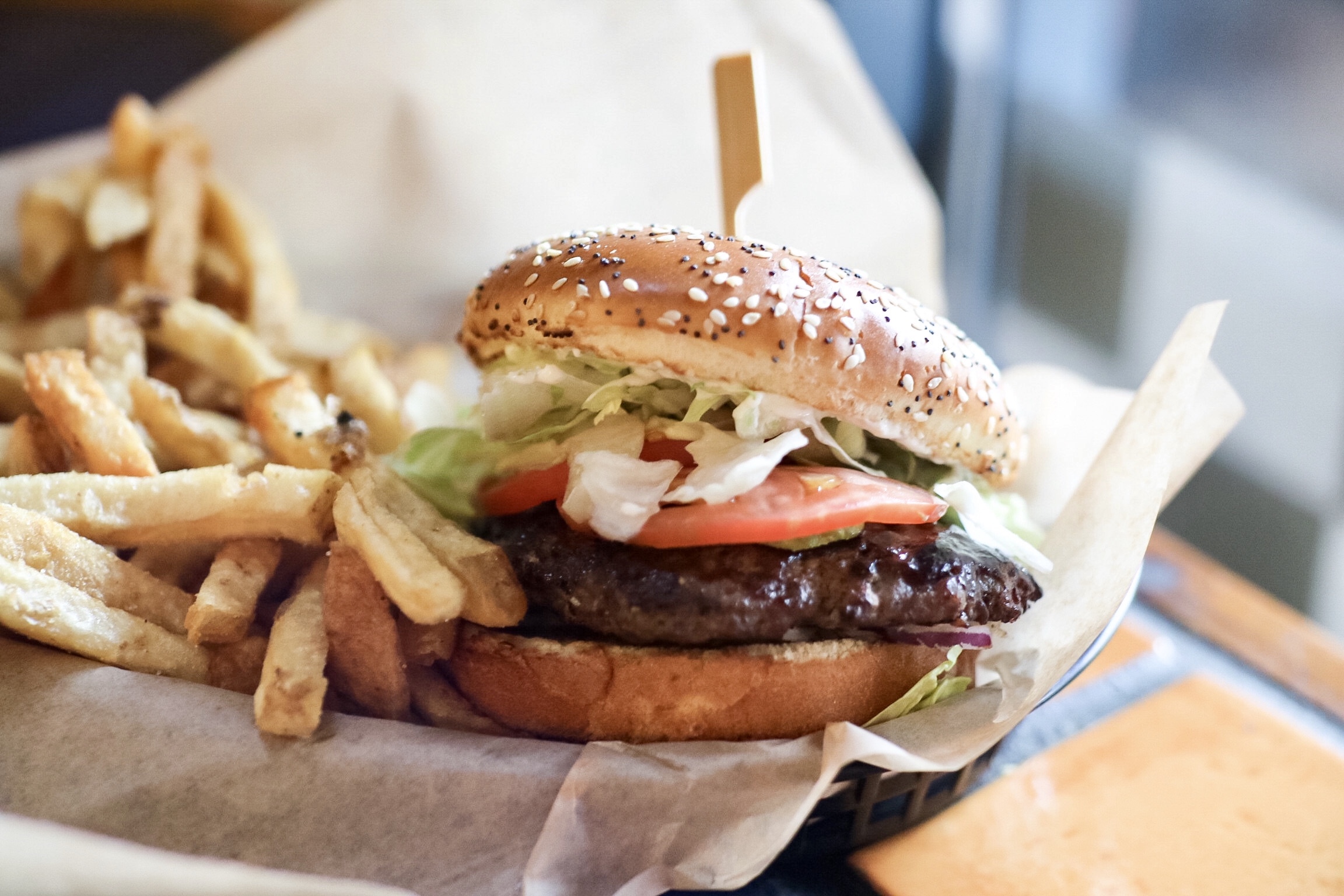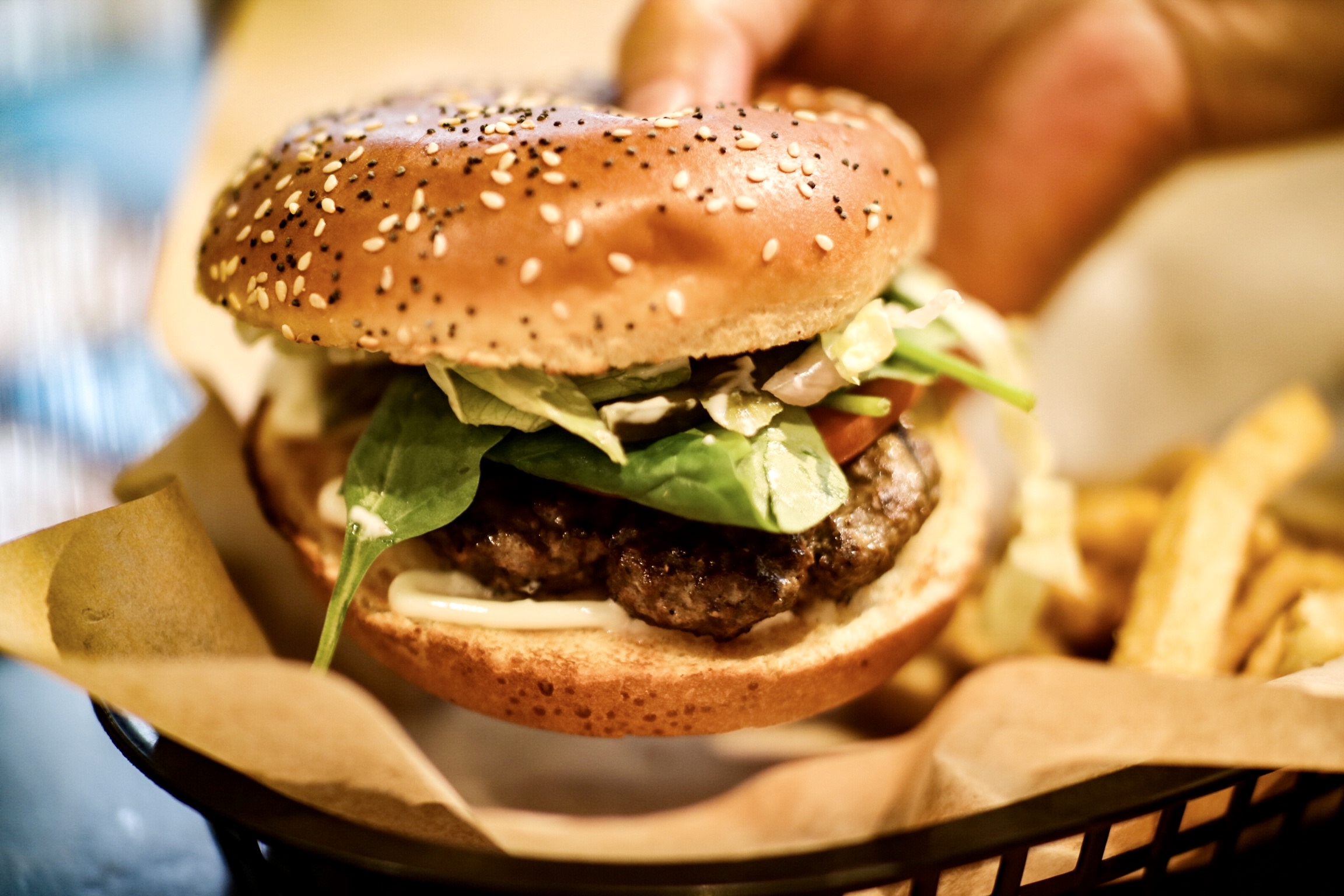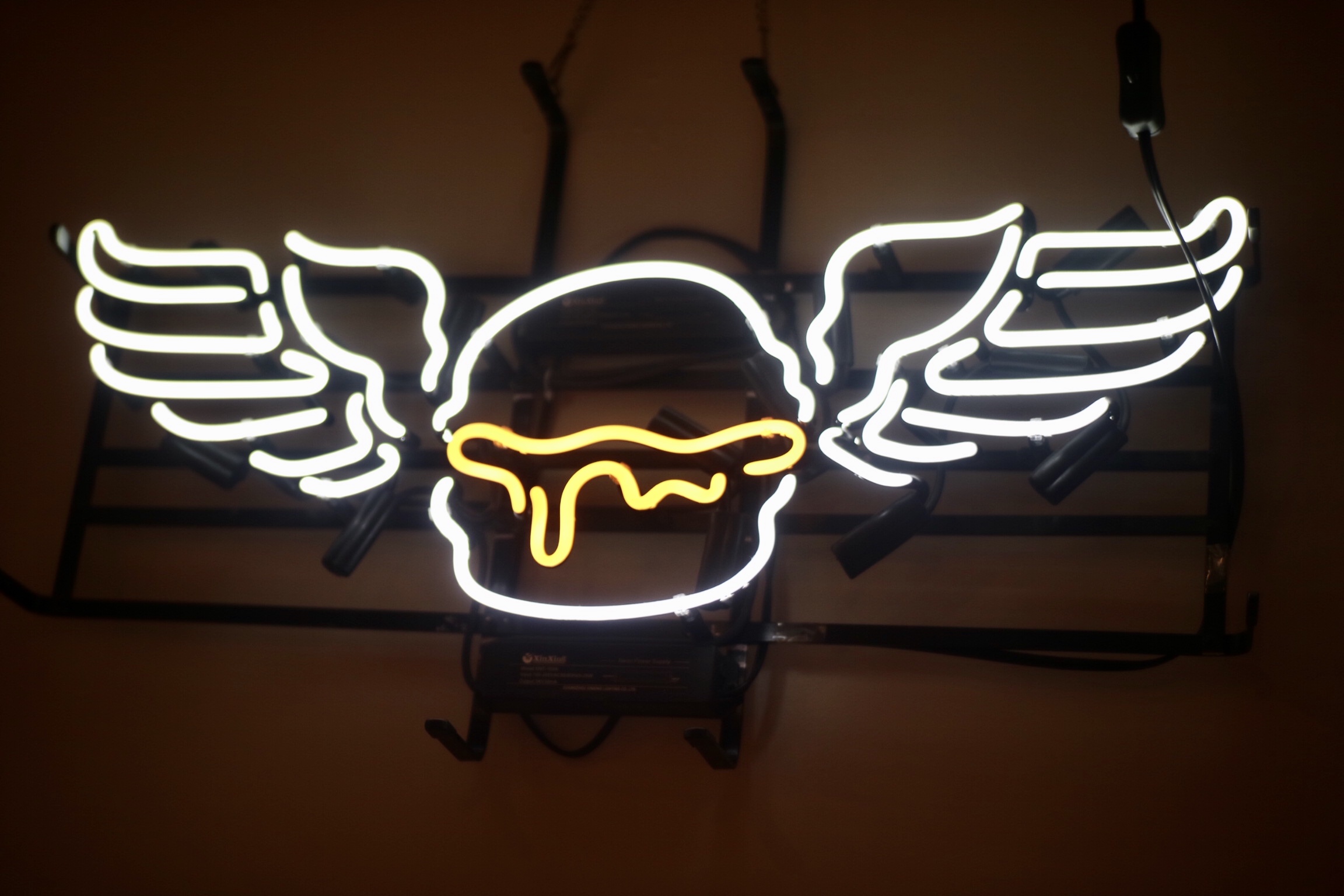 Final thought
Voted as #1 burger joint in Whistler on Google, TripAdvisor, Zomato, and Yelp,  Splitz Grill did satisfy me with their burgers. The meaty beef patties were well made, nicely seasoned,  and grilled to perfection. I was also impressed with the full flavour on the Bison Burger as well.   Although I appreciate the variety of choices on sauces and the toppings,  I'm not a big fan of the DIY style. I want the chef to make gourmet decisions for me, and rather not have to assemble a burger like getting a Subway sandwich.  Nevertheless, if you are craving for a good burger in Whistler Village, this is the spot! 
Rating: 4/5
Splitz Burger
4369 Main St, Whistler, BC V0N 1B4
(604) 938-9300 or splitzgrill.com